Dorian Wood tribute to Chavela set for US premiere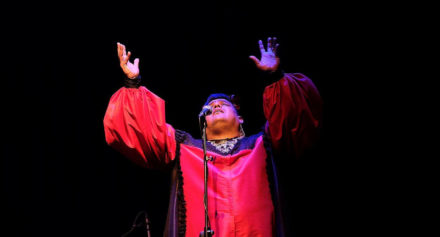 Iconoclastic non-binary musician Dorian Wood is taking the stage in Los Angeles this weekend for the US premiere of their new show, "Xavela Lux Aeterna," paying tribute to the legacy of queer Latinx musical legend Chavela Vargas.
2019 marks the 100th anniversary of the birth of the Mexican-Costa Rican singer, and Dorian's performance piece celebrates her musical beauty, passion and pain with an evening of songs she popularized, interwoven with original compositions and folk music from Costa Rica, and interpreted by Dorian's distinctly powerful voice.
Accompanying Dorian is a prestigious chamber orchestra under the direction of Spanish artist Alberto Montero, and acclaimed singers San Cha and Carmina Escobar.
According to publicity materials: "The road to Chavela – she of resplendent soul and a voice filled with fury, pain and ardor – has been both a Holy Grail and a journey of self-reflection. Between the similarities of both artists there is another journey; an exploration that puts in its trajectory the nakedness of the soul, the renunciation of homeland and the plea to a world that bears on its hands the blood of the marginalization of human beings. 'Xavela Lux Aeterna' is both a tribute and a dialogue between two creative souls passing through one single body.
Dorian says, "To those of us who have been pushed aside by society, Chavela is a divine presence. I feel an intense connection to this great artist, beginning with the common aspects we both possess in terms of sexuality, origin and date of birth, and culminating with the greatest defiance, which is to live as one desires, with scars and kisses and everything.  With 'Xavela Lux Aeterna', I am interested in exploring her 'whys' with great respect and reverence, and I invite the audience to join me in this exploration."
Dorian premiered their tribute to Chavela in April 2019, at the prestigious Festival de Arte Sacro in Spain, and they toured Europe and Mexico through the summer and fall. This weekend's dates in Los Angeles mark the U.S. premiere of the performance.
"Xavela Lux Aeterna" will perform Friday and Saturday, Nov. 22-23, at REDCAT in downtown Los Angeles. For tickets or more information about this unique, deeply personal tribute to a legend, by one of today's most exciting artists, visit here.
AIDS @40- "It's a Sin": Drama at the beginning of the AIDS crisis
The show, which features a largely LGBTQ cast, shines a light on a dark chapter that's been fading from memory.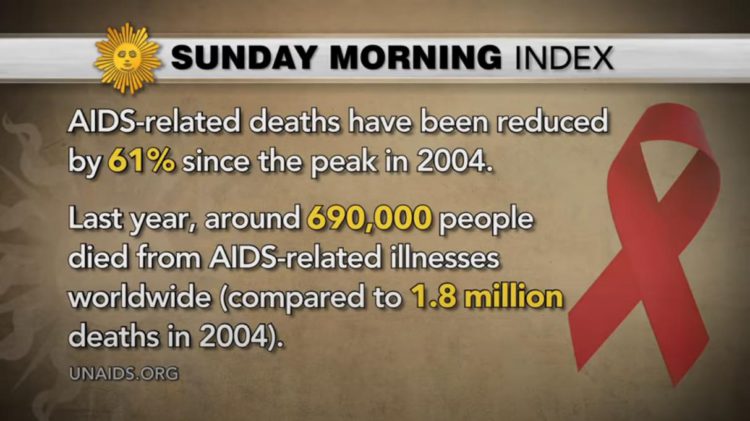 LONDON – CBS Sunday Morning reports on the acclaimed HBO Max series, "It's a Sin." Produced by the originator of the hit British series 'Queer As Folks,' "It's a Sin" tells the story of a group of gay men and their friends who live and love in London in the early 1980s, at the beginning of the HIV/AIDS crisis.
The show, which features a largely LGBTQ cast, shines a light on a dark chapter that's been fading from memory. CBS Correspondent Imtiaz Tyab talks with the show's producer-writer, Russell T. Davies, and with two of its stars: Neil Patrick Harris and Lydia West.
Digital platform joins with It Gets Better for Pride-themed content
The online world can be a scary place, and it can still be difficult to "find your people" there without a little help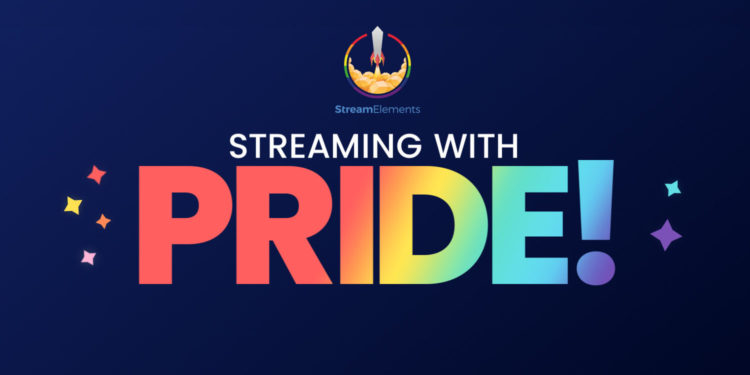 LOS ANGELES – The age of online communication has made it easier for LGBTQ+ people to connect with their community than ever before. This is especially valuable for young people, who don't feel safe being out in their real-life environment, or who are isolated, whether by geography or prevailing social attitudes, from larger LGBTQ+ populations. Yet the online world, just like the real one, can be a scary place, and it can still be difficult to "find your people" there without a little help.
That's why StreamElements, a platform which powers over 1.1 million digital content creators across Twitch, YouTube Live, and Facebook Gaming, is stepping up to provide assistance. The company is partnering with the It Gets Better Project for a new campaign that aims to help create safer and more inclusive LGBTQ spaces online, providing support for the community during Pride Month and beyond.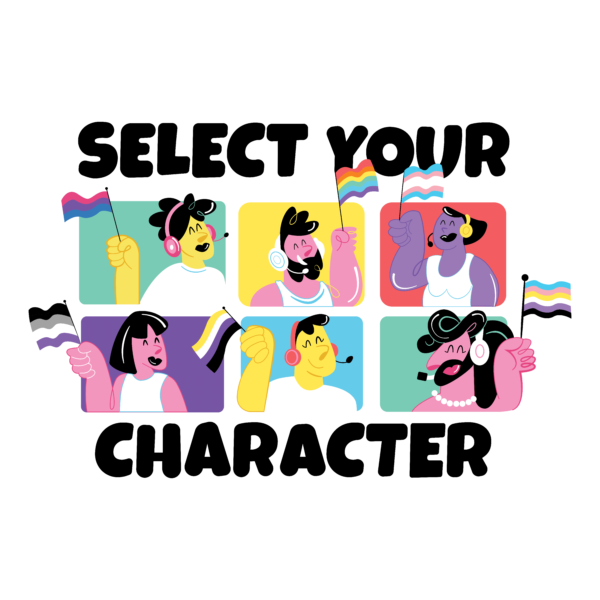 As part of the campaign, StreamElements is:
Donating $25,000 to the It Gets Better Project and 100% of the proceeds from Prime-themed merchandise. It Gets Better, of course, is a nonprofit organization that leverages the power of media to reach and provide critical support and hope to LGBTQ+ young people around the world.
Collaborating with and commissioning graphics from LGBTQ+ artists Jaime Hayde and Andrea Marroquín, which will be used on special merchandise items for charity and shared with the broader streaming community for use in their individual merch stores.
Creating special overlays and alerts that feature the Pride-themed art for livestreamers to use on their channels. This "SuperTheme" can be used at various stages of a livestreamed broadcast and incorporates art from Hayde.
Spotlighting LGBTQ+ creators throughout the month via its social media channels, highlighting their work and including videos where they will share their journey and comment on what Pride means to them.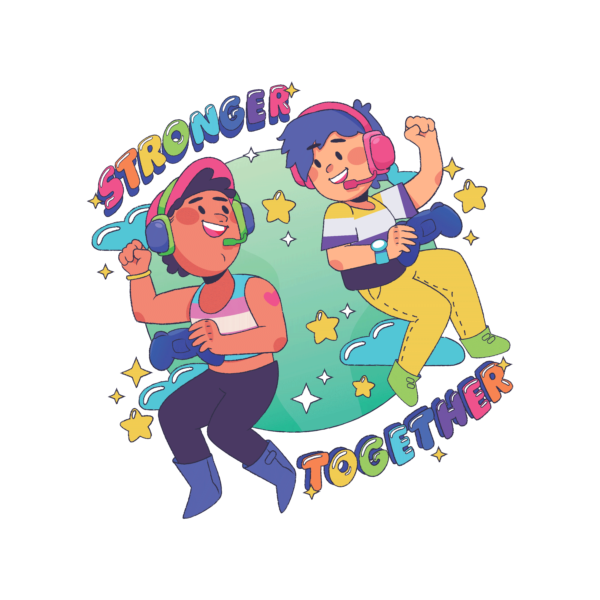 The initiative was spearheaded Sean Horvath, CRO of StreamElements and a proud member of the LGBTQ+ community, who says, "Pride has always been an important part of my life. Seeing StreamElements partner with LGBTQ+ content creators and the highly impactful Its Gets Better Project to drive social change is a significant milestone, especially for myself and many other members of our staff who are part of the community we're celebrating. Our goal with this campaign is to not only shine a light on all the amazing things Pride represents, but to continue our previous commitment to supporting diversity by ensuring the efforts we put forward are prominent year-round."
You can find out more at the StreamElements website.
Out track star heads to Tokyo as video of her hugging her Gran goes viral
Her moment of victory and celebration with her Gran was caught on video and later shared thousands of times on Twitter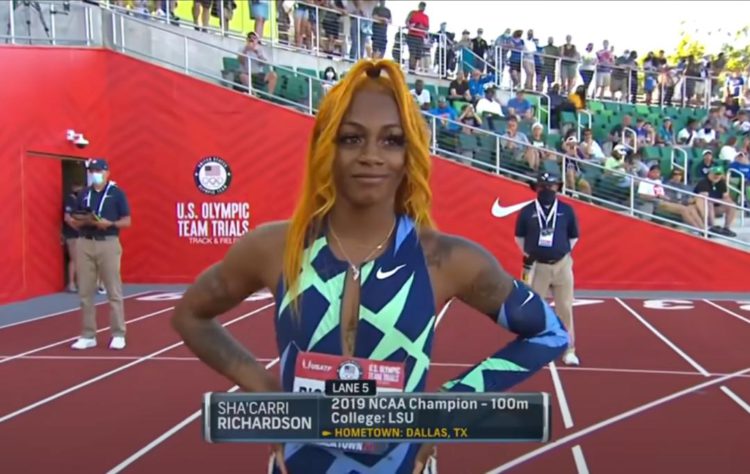 EUGENE, Or. – A 21-year-old out female sprinter is headed to the summer Olympic games in Tokyo after winning the 100-meter heat and securing a coveted spot as part of the U.S. women's team in the Olympic trials that were held at the newly renovated Hayward Field at the University of Oregon in Eugene this past weekend.
Sha'Carri Richardson, a former Louisiana State University (LSU) sprinter put on an amazing run, afterwards telling NBC News Sports that her biological mother died just a week before the qualifying Olympic trials. Richardson, who celebrated her win by running up the Hayward Field stairs to hug her grandmother, says that family means everything.
"My family has kept me grounded," Richardson said. "This year has been crazy for me. Going from just last week losing my biological mother passed away and still choosing to pursue my dream, still coming out here and still trying to make the family that I still have on this earth proud."
Her moment of victory and celebration with her Gran was caught on video and later shared thousands of times on Twitter including by Deputy White House Press Secretary Karine Jean-Pierre.
There's nothing like the love of a grandmother. Beautiful ❤️

21 year old Sha'Carri Richardson embraces her grandmother after qualifying for her first Olympic Games.
pic.twitter.com/Rf65ZiTmx4

— Karine Jean-Pierre (@K_JeanPierre) June 22, 2021
The sprinter also took time to thank her girlfriend who she had said inspires her, and also picked out her hair color. "My girlfriend actually picked my [hair] color," Richardson said. "She said it like spoke to her, the fact that it was just so loud and vibrant, and that's who I am."
WATCH: