Azealia Banks apologizes for homophobic anti-PrEP rant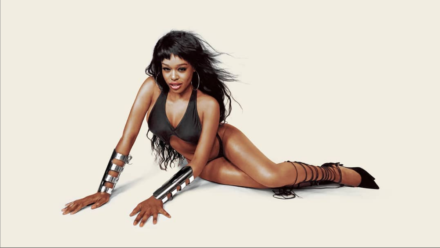 It's taken awhile, but rapper Azealia Banks has made an apology for a profanity-laced rant she posted earlier this year on Instagram about PrEP and the men who use it.
In October, Banks posted an Instagram story criticizing out queer singer Frank Ocean for launching a club event called "PrEP+" and implying that gay men use the drug as an excuse for promiscuous behavior.
The rapper, who is known for her no-holds-barred and often controversial public discourse, returned to Instagram on Tuesday with a simple post apologizing for her previous comments:
"Hey guys, So…. a few weeks ago I went on a rant about Pre-exposure prophylaxis meds and I am just doubling back to say…… I'm sorry [sad face emoji] It's not my place. It was extremely insensitive. Who cares if I meant well, that wasn't the way. I'm really really sorry."
The original post was Banks' response to news of Ocean's NYC club night, the first of a series of events described by the "Nikes" singer as an "homage to what could have been of the 1980s' NYC club scene if the drug… had been invented in that era."
In the October rant, which was part of a longer video, Banks said:
"Clearly I have a lot of gay male friends. Do not take that PrEP shit, okay? There's no reason for you to need to have a fucking pill so you can just fuck whoever you want to fuck and just be all fucking nasty out there on the streets acting a fucking fool. The boys are still getting HIV, the girls are getting fucking renal failure, they're getting liver fucking failure, they're getting anal warts, they're getting anal cancer, OK? That's a fucking death trap.
"And for that dumbass n**** Frank Ocean to sit up there and promote that to y'all gays like that's something that y'all need? It's evil, and he's probably getting paid by some white gay corporation to do this shit. Y'all stay off that fucking PrEP.
"Y'all stay off that fucking PrEP. You don't need to have everybody running up in your fucking asshole all day. If you got a sex addiction like that, that you need a fucking pill so you can go fuck and suck and do all that, then you need to go see a fucking psychiatrist."
Banks faced immediate backlash for the remarks, being called out by LGBTQ commenters on social media for spreading misinformation about the drug and "slut-shaming" its users. Among them was out singer Olly Alexander of the group Years and Years, who tweeted:
"Pls don't listen to azealia banks talk about prep if you want some information i highly recommend @TeamPrepster and this page here."
Alexander also added, "i ask for people to be a little thoughtful before they start labeling people on prep as – in azealia's case, just whores who want it raw. it's homophobic and actually it does not concern you in the slightest."
Banks' followers have responded positively to her apology. In response to one commenter who said, "who cares ur still that girl," the rapper replied:
"i care. I have all these 'tough love' and anger styles of expressing myself which have surely been passed down through generations of oppression. It's time i let that generational debris go. It didn't help turn any of the people in my family into happy healthy humans and it sure as hell has been holding me back from true happiness. I'm not making excuses… but I really gotta let that anger go, ESPECIALLY since I know it ultimately comes from angry slave master teachings. I don't want to be a reflection of that. I don't want to be a relic of the past anymore."
The rapper was banned on Twitter in 2016 for calling One Direction singer Zayn Malik a "faggot," a "sand n***a," a "dick rider" and a "paki." She went on to say that the British-Pakistani singer was "only apart of 1d to draw brown attention," and insulted Malik's mother by calling her "a dirty refugee who won't be granted asylum."
When DJ Bok Bok responded to that outburst by asking her to delete all of his music, Banks referred to him as a "fudgepacker."
You can watch the original rant below.
'Modern Family' creator returns to form with hilarious 'Reboot'
Show about a show ditches tired mockumentary format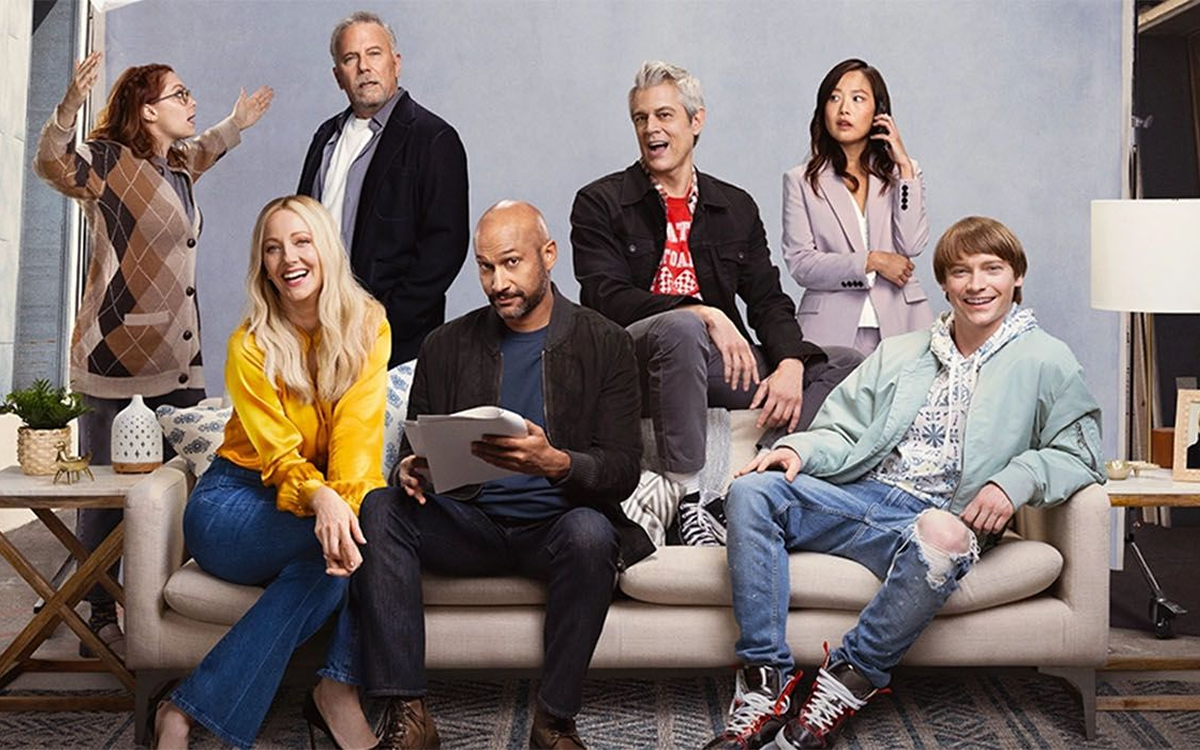 TV veteran Steven Levitan already had a lot of success as a writer, showrunner, and producer before the premiere of "Modern Family" – a series he co-created with Christopher Lloyd – in 2009. That show turned out to be a cultural phenomenon, helping to redefine and normalize the representation of LGBTQ relationships on TV by including a gay couple within its ensemble of central characters while also becoming a long-running fan-favorite, winning scores of awards (including nine primetime Emmys) and being nominated for scores more before airing its final season in 2020. Even with a resume that includes shows like "Wings," "Frasier," "The Larry Sanders Show," and "Just Shoot Me," that's got to be considered a career-topping triumph.
Now, Levitan is back with a new show, "Reboot," which premiered on Hulu Sept. 20, and from its very first pre-credit sequence it signals a welcome return to the same rapid-fire comedic style that kept "Modern Family" on everybody's weekly watchlist for 11 years – still inclusive, with prominent queer characters and storylines, but thankfully without the mockumentary format.
"Reboot" is a good-naturedly irreverent send-up of the Hollywood entertainment machine featuring "Crazy Ex-Girlfriend" star Rachel Bloom as Hannah, a TV writer who gets greenlighted on her pitch for a revival of "Step Right Up," a beloved sitcom from the early 2000s. She manages to convince the original cast to reprise their roles as the show's "wacky family" – despite their complicated offscreen history – by promising to adapt the show for a contemporary audience, eliminating the corny, outdated humor and shifting toward a more sophisticated, realistic tone. At the first table read, however, Hannah's plan for a reimagined series is met with a significant obstacle – the unexpected presence of the original sitcom's creator, Gordon Gelman (Paul Reiser), who has wielded his industry clout to insert himself into the mix as a showrunner and ensure that "woke" ideas about comedy don't get in the way of the laughs.
Obviously, this scenario provides a ripe field for jokes about the cultural conflicts that have become a fact of life in 2022 – mostly around the differing attitudes between older and younger generations, always a sure-fire bet for relatable comedy. The "OK Boomer" sparring at its core is common fodder these days, but Levitan and his creative team know comedy well enough to make it feel fresh – and their secret is to make sure that the characters are always the main attraction.
In this case, they've given us plenty of them to choose from. Besides Hannah and Gordon, whose rivalry for the reins quickly becomes just one of many thorns in their relationship dynamic, we also get the leading players of "Step Right Up": Reed Sterling (Keegan-Michael Key), a Yale-trained thespian who ditched the show's first run to pursue a movie career that never materialized; Bree Marie Johnson (Judy Greer), a once-popular star who left showbiz for a now-failed marriage to an obscure Scandinavian Duke; Clay Barber (Johnny Knoxville), a "bad boy" stand-up comic known less for his talent than for being a train wreck; and Zack Jackson (Calum Worthy), a former child star who seems to have reached his mid-20s without actually growing up. Rounding out the main ensemble is Krista Marie Yu as Elaine, a young production exec transplanted from the tech industry whose fish-out-of-water incongruity provides a necessary outsider perspective amid the show-biz histrionics that surround her.
There's a host of supporting characters, too – a roomful of writers, for instance, hilariously bridging the generation gap with their common love of comedy even as they clash over cultural values. Drawn in broad strokes, all of them could easily be dismissed as generic tropes, stock figures updated to fit the latest cultural zeitgeist; that they come off as fully realized human beings instead of lazy stereotypes is a testament to Levitan and the real-life writers' room responsible for bringing them to life.
It's also a testament to the actors who play them. Key and Greer have the biggest challenge, in many ways; their characters, cut from the same egocentric cloth as so many other parodies of vain and pretentious Hollywood stars and clearly designed to be adorably insufferable, come off in early episodes as simply insufferable. As the season progresses, fortunately, their skill as performers permits them (and their characters) to rise above the flaws and foibles and win us over. The ever-reliable Knoxville does what he does best – sending up his own wild-man persona – and occasionally reminds us that he's not a bad actor, when he gets the chance; Worthy, an ex-Disney-kid also spoofing his own real-life image, likewise injects surprising doses of winning humanity as the show goes on.
As for Bloom, essentially the main character though surrounded by an ensemble of zanies, she holds her own with all the juggernaut talent she used to make "Crazy Ex-Girlfriend" a wildly popular cult hit; required to be a grounding force while dealing with her own whirlwind of personal and professional dysfunction, she succeeds more than well enough to anchor the show. Finally, Reiser brings his status as a venerable sitcom legend to give his old-school character an appropriate presence, while making him much more layered and likable than the Archie Bunker-ish throwback we expect him to be.
With such a solid cast doing the heavy lifting onscreen, "Reboot" is able to cast its satirical net wide enough to poke fun at our rapidly changing culture without losing the important human connection that keeps its never-ending bombardment of one-liners – something for which Levitan's previous shows have been widely known and admired – from feeling hollow. That doesn't mean the comedy ever lulls; on the contrary, even the show's most tender and meaningful moments – which often take us by pleasant surprise – are punctuated by zingers. And while the series leans hard into the kind of uncomplicated vibe that usually marks popular mainstream sitcoms, it also lets itself play at more complex levels, getting a lot of comedic mileage out of the inescapable "meta" quality of being a show about a show – for example, the fictional series, like the real one, is produced by Hulu, just one such cheeky touch among many that make it feel more subversive and iconoclastic than perhaps it really is.
What might work even more to the benefit of "Reboot" than the considerable lineup of talent it boasts both on and behind the screen is its format – and we're not just talking about its choice to eschew the mockumentary thing, a masterfully innovative tactic that has now become tired from overuse, even on Emmy-favored "Abbot Elementary." In the new era of streaming content, the 23-episode season feels like an increasingly outmoded way of doing things; with only eight episodes to undertake, there's far less chance of stretching the material (and our patience for it) thin, or of running out of ideas and undermining the show's integrity with sub-par writing just to pad things out.
Unsaddled from that burden, "Reboot" manages to be laugh-out-loud funny throughout each episode of its first season. That alone is enough for us to look forward to season two.
'Before We Were Trans' explores a complicated history
Scholars 'need to tread carefully and responsibly'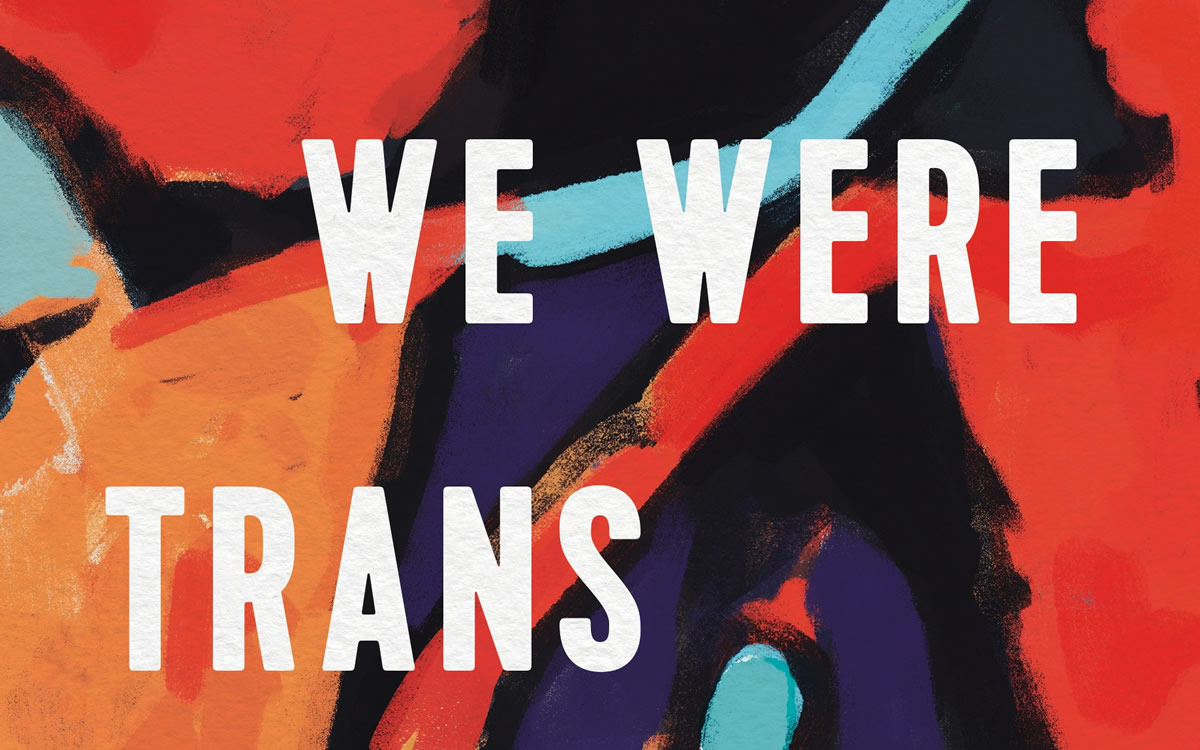 'Before We Were Trans'
By Kit Heyam
c.2022, Seal Press
$30/352 pages
Yes or no: before there were rockets, there were no astronauts.
No, there wasn't a need for them without a vehicle to go where people only dreamed of going. But yes – the word "astronaut" is more than a century old. Words and labels matter, as you'll see in "Before We Were Trans" by Kit Heyam, and time is no excuse.
On the evening of June 8, 1847, John Sullivan was apprehended by gendarmes while weaving down a sidewalk in London. Sullivan was wearing a few women's garments, and was carrying more, all of it stolen. Because it wasn't the first time he was arrested, he spent 10 years in an Australian penal colony for his crime.
"Is this story a part of trans history?" asks Heyam.
There aren't enough clues to determine Sullivan's truth, not enough "evidence that their motivation for gender nonconformity was not external, but internal." The answer's complicated by the fact that "transgender" wasn't even a word during Sullivan's time. Presumably, Sullivan was white but even so, we must also consider "that the way we experience and understand gender is inextricable from race."
Surely, then, Njinga Mbande, the king of Ndongo, can be considered trans; they were assigned female at birth but presented themselves as king, as did Hatshepsut of Egypt. In precolonial Nigeria, the Ekwe people were gender-fluid, to ensure that there was a male in the household. Do political and social reasons fit the definition of trans?
In England, it was once believed that to dress like the opposite sex was to become that gender. In prison camps during World War I, men participated in plays to ease the boredom, and some ultimately lived permanently as women. Early history shows many examples of people living as "both." Were they trans or not?
Says Heyam, "historians need to tread carefully and responsibly when we talk about the histories of people who blur the boundaries between intersex and trans."
Moreover, can we allow that there's probably some "overlap"?
The answer to that could depend on your current situation and mindset. Absolutely, author Kit Heyam dangles their own opinion throughout this book but "Before We Were Trans" doesn't seem to solve the riddle.
Judging by the narrative here, though, it's possible that it may be forever unsolvable. There's a lot to untangle, often in the form of partially recorded tales that hark back to antiquity and that are shaky with a lack of knowable details. Even Heyam seems to admit sometimes that their thoughts are best guesses.
And yet, that tangle can leave readers with so much to think about, when it comes to gender. Ancient attitudes toward trans people – whether they were, indeed, trans or acted as such for reasons other than gender – absolutely serve as brain fodder.
This is not a quick-breezy read; in fact, there are times when you may feel as though you need a cheat-sheet to follow similar-sounding names. Even so, if you take your time with it, "Before We Were Trans" may put you over the moon.
The Blade may receive commissions from qualifying purchases made via this post.
Surviving Voices: The Black Community & AIDS
"When white people get a cold, black people get pneumonia.' …if white people are getting the plague, what in the hell are we going to get?"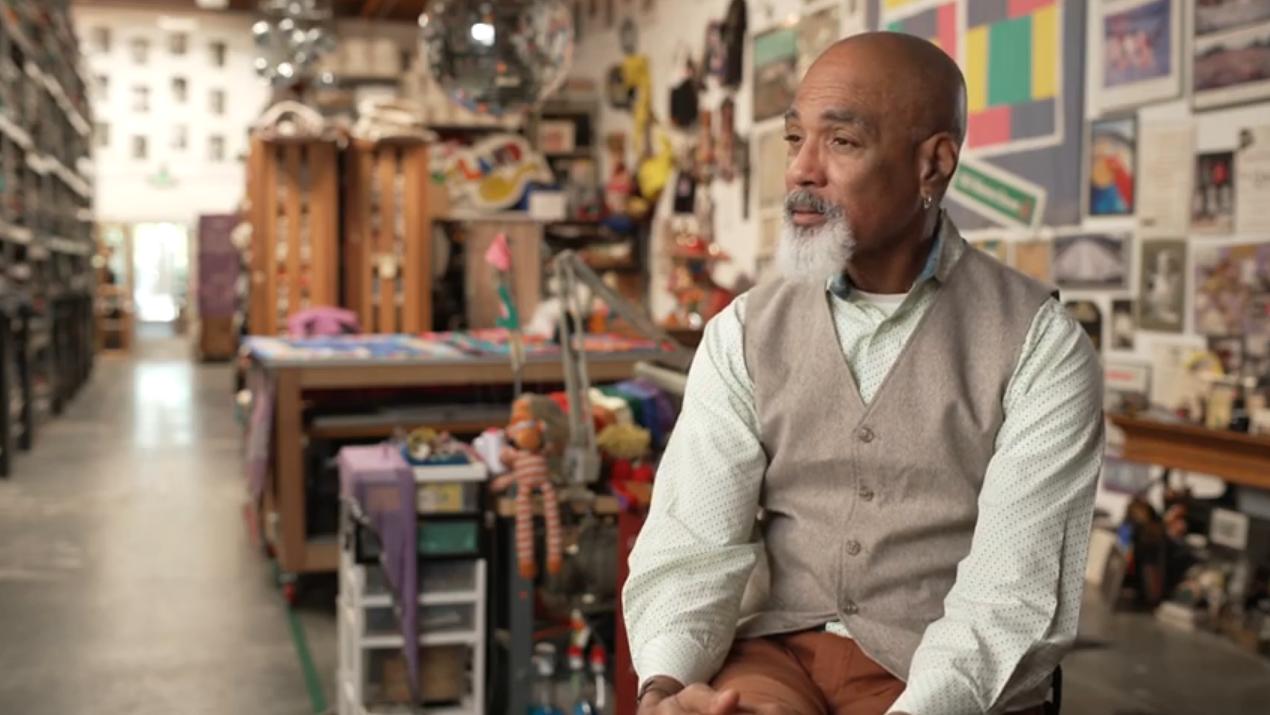 SAN FRANCISCO – The National AIDS Memorial has released its latest mini-documentary, "The Black Community & AIDS," the seventh film in its oral history project.  
The Black Community & AIDS" chronicles the personal stories of nearly two dozen survivors and advocates from across the U.S. who are thriving, sharing their hopes and struggles about the HIV/AIDS epidemic, and its disproportionate impact on the Black community.
The film opens with powerful words from Phill Wilson, Founder of the Black AIDS Institute, who says, "My grandmother used to say, 'When white people get a cold, black people get pneumonia.' And so I thought…if white people are getting the plague, what in the hell are we going to get?"
In addition to the mini-documentary, viewers can watch individual interview segments which provide candid, deeper conversations with the film participants.
Advocate Tori Cooper says, "To talk about HIV in the Black community in present day, you have to really look at the history of HIV and Black people. Black people have been villainized and stigmatized around not just having an HIV diagnosis but as being pushers of the virus. That stigma that was perpetuated 40 years ago still exists and still impacts the way society thinks about people who are living with HIV."
Dr. Dázon Dixon Diallo, Founder and President of SisterLove, the first women's HIV, Sexual Reproductive Justice organization in the southern U.S., "For this epidemic, men opened the door…on the advocacy, on the activism. But what I'm clear about is that it will be the women who close the door on this epidemic. Because once women own it, we change things, and when we change things, we change things for everybody."
Sharing her truth and powerful story, advocate Sharron Chatman emotionally says, "My mother made me eat off of paper plates and forks and that was hurtful because it was my Mom. Mothers aren't supposed to reject or feel that way towards their child. Through SisterLove, I began to understand that me being HIV positive was no longer fearful in my life. I wasn't afraid anymore. I became a warrior."
These powerful stories are just a few of the important topics the film addresses with interviewees who openly discuss the stigma, shame, and the complex, intersecting and multilayered prejudices that persist today and how so many survivors are thriving, living with pride, dignity and advocating for justice, equal access to care, and an end to the epidemic.
"The Black Community & AIDS" was produced and directed by Jörg Fockele. Chevron, a long-standing partner of the National AIDS Memorial, is the presenting partner, providing major funding annually during the past five years for the program.
"These films really bring to the forefront the power of storytelling and the lessons that can be taught for current and future generations," said Huma Abbasi, General Manager, Health & Medical at Chevron. "Our long-time support for this program is part of our commitment to sharing the very human experiences that have shaped four decades of the AIDS epidemic. These stories demonstrate the devastating impact that continues today, the hope and the work that still lies ahead."
Community partners include the San Francisco AIDS Foundation, Black Brothers Esteem, the New York City LGBT Community Center, Oasis Florida, W.O.M.E.N. Inc., GLAAD, MOBI, GMHC, Frontline Legal Services, Native Son, SisterLove, AIDS Project of the East Bay, Positive Women's Network and Thrive SS.
"This mini-documentary speaks to the work of the National AIDS Memorial in addressing the impact of HIV/AIDS in the Black community and the issues of stigma, discrimination and otherism that still exist today, four decades into this epidemic," said Chief Executive John Cunningham. "We are so appreciative to the survivors and advocates featured in this film who shared their stories and whose work is helping make a difference in changing the statistics and helping to finally curb the disproportionate impact of this epidemic in the Black community."
Prior to its official release, "The Black Community & AIDS" was exclusively featured at several major film festivals and HIV/AIDS events throughout the country, including Frameline, SF Queer Film Fest, New York City Black Pride, Positive Living Conference, and Atlanta Black Pride. The film was recognized for its powerful storytelling, including being honored with the prestigious Jury Award at SF Queer Film Fest. The film will also be shown as part of the National AIDS Memorial Change the Pattern initiative that is partnering with Southern AIDS Coalition and Gilead Sciences to bring the AIDS Memorial Quilt to the South as a teaching tool with Quilt displays and programming to reimagine the fight to end HIV.
Created in 2015, this multi-year AIDS oral history project helps ensure that stories and lessons of the epidemic are captured, curated, and retained for future generations. Additional featured films include "Substance Users, the Recovery Community & AIDS", "The Transgender Community & AIDS," "The A&PI Community & AIDS," "Women & AIDS," "The National Hemophilia Community & AIDS," and "The San Francisco Leather Community & AIDS."
The 17-minute film can be viewed on the National AIDS Memorial website and its YouTube channel.
Surviving Voices 2022 – The Black Community & AIDS: