After apology, Azealia Banks doubles down on homophobia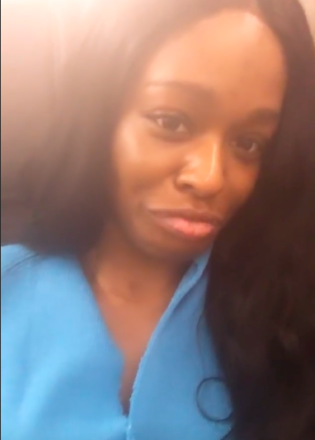 In what might be described as a social media whirlwind over the last few days, controversial rapper Azealia Banks has apologized for one homophobic rant, before sending out a new one in a post that teased her retirement from music altogether.
It all started in October, when the 28-year-old Banks posted a video on Instagram in which she called out queer singer Frank Ocean a "dumbass n****" for launching a club event called "PrEP+" and implied that gay men use the drug as an excuse for promiscuous behavior.
In an expletive-laced rant, she said, "Clearly I have a lot of gay male friends. Do not take that PrEP shit, okay? There's no reason for you to need to have a fucking pill so you can just fuck whoever you want to fuck and just be all fucking nasty out there on the streets acting a fucking fool."
After suggesting that Ocean was "getting paid by some white gay corporation to do this shit," she went on too add, ""Y'all stay off that fucking PrEP. You don't need to have everybody running up in your fucking asshole all day. If you got a sex addiction like that, that you need a fucking pill so you can go fuck and suck and do all that, then you need to go see a fucking psychiatrist."
At the time, Banks was heavily criticized for the video by LGBTQ and straight social media commenters alike. Then last week, just before Thanksgiving, the rapper made another Instagram post saying she was sorry for her previous outburst.
"Hey guys, So…. a few weeks ago I went on a rant about Pre-exposure prophylaxis meds and I am just doubling back to say…… I'm sorry," she posted. "It's not my place. It was extremely insensitive. Who cares if I meant well, that wasn't the way. I'm really really sorry."
Her change of heart was short-lived, however. Over the weekend, Banks doubled down on her homophobia in another Instagram story in which she also made a dig at fellow rapper Iggy Azalea – with whom she has a long-standing feud – and seemed to be announcing her departure from music altogether.The post read:
"Lol, I love the gays and love how much y'all love me but I really have to eject. I think you guys are into a lot of shit/people I just don't find value in. I find myself acknowledging/looking at shit I'm leagues above and it really is such a set back lol… I really, truly, honestly could not give a fuck about any of the people y'all suggest for me to collab with/acknowledge and I only do in efforts to humor y'all.
"When so many of you are on here begging me to collab and acknowledge random people/artists it's too distracting and I cannot keep going thru my art/journey with y'all in my face 24/7…
"I really can't allow y'all to keep throwing me in the bucket with Iggys/Tinashes/random drag queens just because I'm female and you guys play Barbie dream house with the names and create this culture of shared data.
"And it's true… even though I'm DEFINITELY better than all these little trash bitches y'all stans try to collaging in with me…paying attention to any of it even for a second, is another second spent away from what I NEED TO BE DOING.
"So gays…… I bid you adieu…. These last 8 years were fun…. But I have to pull a Shia LaBeouf and delete this thing. It's clear that so many of these girls feed off my art, But when I'm doubling back to snatch crumbs out their mouths it stops my journey forward.
"I'm like a giant baking pies and eating cakes trying to fault mice for collecting crumbs. Gotta leave the crumbs on the floor and let the eco-system do what it does. Azealia Banks is leaving the forest so you tree ass bitches can fall in silence.
"Happy Holidays and Happy New Year. It's been real."
Though she has previously identified as bisexual, Banks has a long history of homophobic comments. A Google search for "Azealia Banks + homophobia" yields a list of incidents dating back several years.
She has also announced her retirement before. In June, she claimed to be stepping away from music in a post that said, "[I]T DOESNT MATTER HOW GOOD MY MUSIC IS I KNOW YOU GUYS DONT DESERVE IT. YOU WILL NEVER GET ANOTHER BODY OF AZEALIA BANKS WORK AGAIN. HEAR ME!?!," two months before releasing a new project titled "YUNG RAPUNXEL PT II."
In a similar display of consistency, the rapper posted yet another Instagram story on December 2, this time saying, "Now I'm going back to LA to finish some music and just finish some videos. Prepare you bitches for another year of not being able to take Azealia Banks."
Andre Leon Talley, iconic Black fashion journalist & editor dies at 73
Talley worked at Vogue during an unprecedented time of growth in the fashion industry in the 1980's and 1990's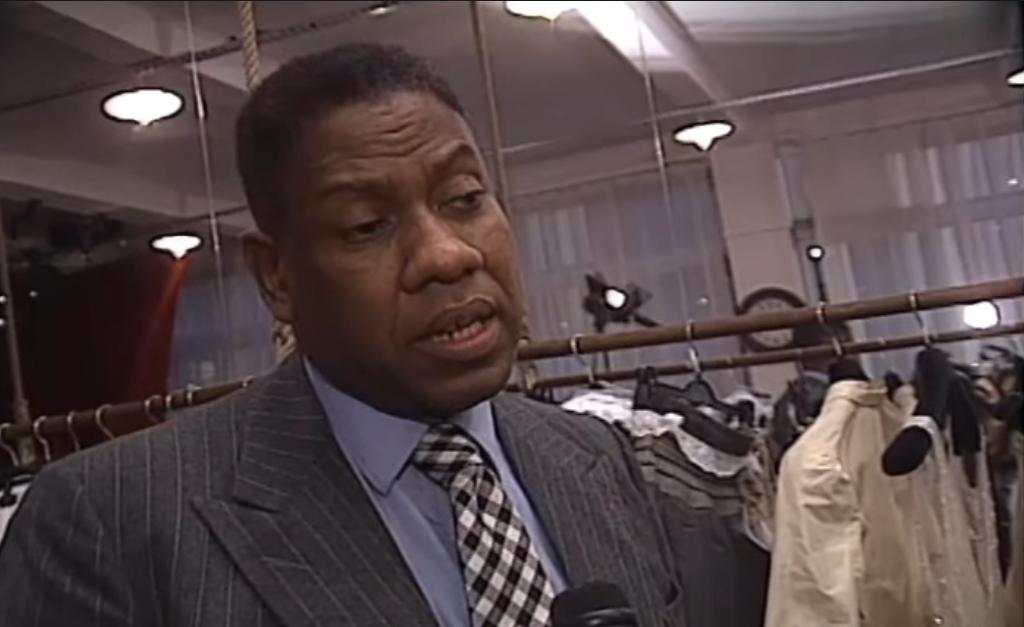 WHITE PLAINS, Ny. – Andre Leon Talley, a formidable iconic fashion journalist and the former creative director and one-time editor-at-large of Vogue magazine, passed away at age 73 of unspecified causes at a hospital in White Plains, an inner suburb of New York City in Westchester County, New York.
News of the famed fashion journalist's death Tuesday was first reported by celebrity news and gossip site TMZ.
Andre Leon Talley, a giant in the fashion world, has died at 73. https://t.co/eckqP7zdwk

— TMZ (@TMZ) January 19, 2022
Talley was known for his close friendships with designers like Karl Lagerfeld, Tracy Reese, Rachel Roy, and singer/actress Jennifer Hudson, and Vogue magazine editor in chief Anna Wintour among others.
Talley worked at Vogue during an unprecedented time of growth in the fashion industry in the 1980's and 1990's. From 1983 until late 1987, he was the magazine's the news director and was then promoted to Vogue's creative director in '88, a post he held until 1995. He later came back to the magazine in 1998 as the editor-at-large until his departure in 2013.
Born in Washington D.C. on October 16, 1948 and raised in North Carolina, Talley graduated with a Bachelor of Arts degree in French Literature in 1970 from North Carolina Central University. He later attended Brown University, after he was awarded a scholarship, where he earned a Master of Arts degree in French Literature in 1972.
Talley's early career as a journalist saw him working at Andy Warhol's Factory and Interview magazine. He later became the Paris bureau chief for Women's Wear Daily.
His later career saw Talley hosting his own radio show principally concerned with fashion and pop culture on Sirius XM. He also released a book The Chiffon Trenches: A Memoir on May 19, 2020, which detailed his early career start and some of the issues he encountered as a Black man.
Talley was also an LGBTQ+ icon. When asked about his sexual orientation by daytime chat show host Wendy Williams during a May 29, 2018 appearance, he stated, "No, I'm not heterosexual; I'm saying I'm fluid in my sexuality, darling."
Andre Leon Talley, Fashion's Godfather | Fashion Icon Profile:
VideoFashion profile in 2020 marking of the release of Andre Leon Talley's memoir, "THE CHIFFON TRENCHES."
Andre Leon Talley | Full Address | Oxford Union:
64th Annual Grammy Awards rescheduled to April
Trevor Noah, Comedy Central's Emmy® Award-winning "The Daily Show" host will return as master of ceremonies for Music's Biggest Night®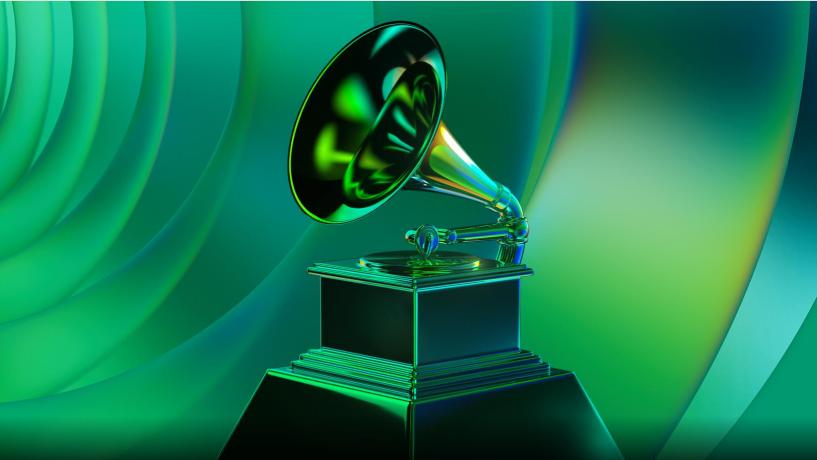 SANTA MONICA – The 64th Annual GRAMMY Awards® have been rescheduled and will now broadcast live from the MGM Grand Garden Arena in Las Vegas on Sun, April 3 (8-11:30 p.m., live ET/5-8:30 p.m., live PT) on the CBS Television Network and will be available to stream live and on demand on Paramount+.
Trevor Noah, Comedy Central's Emmy® Award-winning "The Daily Show" host and comedian, will return as master of ceremonies for Music's Biggest Night®. The show moved from its original date of Jan. 31 amid growing concerns surrounding the Omicron variant. News of the rescheduled date was initially shared via a joint announcement from the Recording Academy®, CBS and CMT.
With THE 64TH ANNUAL GRAMMY AWARDS shifting airdates, the CMT MUSIC AWARDS, country music's only entirely fan-voted award show, will move from its originally scheduled date of Sunday, April 3 to a later date in April.
Information about the date and location of the awards show will be announced in the coming weeks. This will be the inaugural broadcast of the CMT MUSIC AWARDS on the CBS Television Network. The show will also be available to stream live and on demand on Paramount+*.
Additional details about the dates and locations of other official GRAMMY® Week events, including the GRAMMY Awards Premiere Ceremony®, MusiCares® Person of the Year and the Pre-GRAMMY® Gala will be announced soon.
The 64th Annual GRAMMY Awards are produced by Fulwell 73 Productions for the Recording Academy.
'Jeopardy!' champ helps 83-year-old accept Trans people
Schneider recognized the challenges that come with being an openly Trans woman on national TV, but noted: "I thought it would be worse"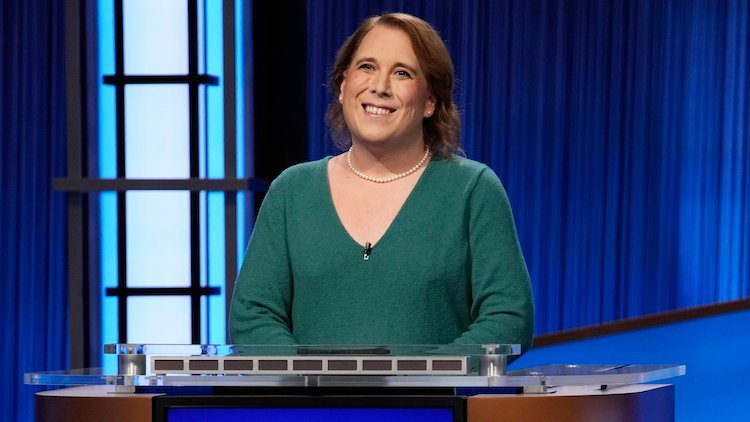 OAKLAND – Trans "Jeopardy!" champion Amy Schneider, the most winning woman in the show's history, opened up in a recent interview about learning that her TV presence helped an 83-year-old man learn to accept Trans people. 
In an interview with NPR, Schneider recognized the challenges that come with being an openly Trans woman on national TV, but noted: "I thought it would be worse."
Though Schneider has dealt with her fair share of transphobic comments on the internet, she told NPR's Ari Shapiro that she stays out of the comment sections because it's better for her mental health.
However, she did recall receiving one Twitter post that highlighted the positive impact of her visibility.
"After two to three years of conversation, you being on "Jeopardy!" every night has taught my dad to be accepting of Trans people," the post said, according to Schneider. "You're the first person he's used correct pronouns with, an 83-year-old man saying, this isn't too hard. Thanks for your message of love." 
"That is just one of the best things I could hear," Schneider said. "And that I've been able to do that, give people that experience – and if I'm helping them, that's what I want to do most of all."
On Friday, Schneider won her 33rd straight game, the third-longest winning streak in "Jeopardy!" history, amassing $1,111,800 in winnings.
Recently, the history-making contestant returned to Twitter after a brief hiatus sparked by being robbed at gunpoint over the New Year's weekend.
"Hi all! So, first off: I'm fine. But I got robbed yesterday, lost my ID, credit cards, and phone," she said, adding: "So, I doubt I'll even start writing tonight's game thread today, and if I keep winning, it may take a bit for me to get caught up. Thanks for your patience!"
Schneider, an engineering manager from Oakland, has been an inspiration to many during her historic run on the show. 
"Seeing Trans people anywhere in society that you haven't seen them before is so valuable for the kids right now that are seeing it," she told ABC affiliate KGO-TV in November, adding: "I'm so grateful that I am giving some nerdy little Trans kid somewhere the realization that this is something they could do, too."