Living bravely with HIV
Sharing in the nonprofit industrial complex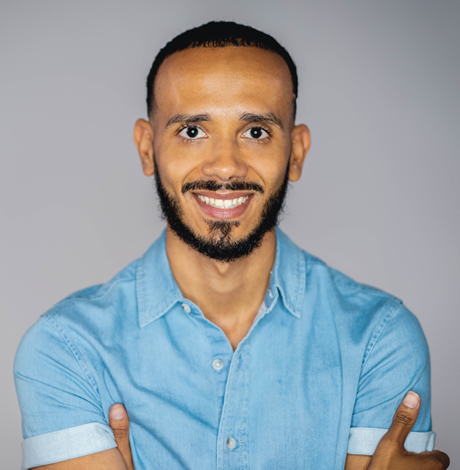 For those of us living with HIV, World AIDS Day brings up a complicated set of emotions. And for those of us who call this a part of our profession, it's a day that tugs on both our hope and our rage.
I first stepped foot into organizing and advocacy in an attempt to understand my own identity and struggle. I had hoped that along the way, I might be able to help liberate others too.
It is a conflicting experience to do so, however, in a profession that requires you to confront and engage with your traumas so casually and frequently. Let me be clear: HIV is not only a public health issue, it's a social justice one. Confronting HIV for me is to address the oppressive and traumatizing realities of racism, poverty, stigma and homophobia. When you confront, articulate, and mobilize against these issues, it represents an act of violence against the advocate. We do so all the while trying to discover who we are and how we will become something meaningful in this world.
It was a remarkable moment the first time I spoke openly as an Afro-Latino gay man living with HIV. I discovered that I could captivate a room in a way my identity never had as a young biracial boy from Compton. I discovered that there is transformational healing in hearing another's story and sharing your own.
But sharing one's story is not only empowering — it's also sacrificial. It requires the speaker to give a piece of their personal history, their sacred moments, their trust. It's a scabbed wound that requires an advocate to pick at it daily so that others may see how we healed it. If our story is not shared gently and with intention, it can cause violence unknowingly against the person sharing. You must hold yourself tightly in those moments.
Every day, community-based organizations, particularly those led by Black and Latinx leadership, witness the toxic effects of the nonprofit industrial complex. It is not only a skill but an art to balance and maneuver the interests of so many stakeholders — community members, funders, boards, government, and, of course, staff.
In truth, the very narrow margins left for innovation often leave the clients we serve with the short end of the stick – a diluted version of what had been imagined when programs and policies were first conceived. And the titan-like warring between grant deliverables and scopes of work too often suffocate the risk-taking and nimbleness needed to remedy the historical inequities in community.
As I am growing my own organization, TruEvolution, I am soberly realizing that like all things, advocacy and activism are touched by the corrosive effects of corporatization and politicization. The HIV movement today struggles with redefining itself amidst a complicated season of social media, consumerism, polarization, rigid ideologies, and the precarious state of politics in America. As a chief executive, my responsibility is to ensure the organization's survival and impact. At times, these two mandates become in conflict with one another.
The precarious state of politics in America manifests itself into the "HIV industrial complex" which has been layered in a system of power structures with government, industry, nonprofits, and political interests. Each of these factors strive to make an impact in the community while simultaneously advancing the interests of their own institutions. Grassroots organizations are left to persuade our constituents to remain engaged in a system that at best, gives them an opportunity to succeed and at worse, tells them to try again.
This is a paradox that has resulted in a disparity of funded and under-resourced institutions, spawning an adversarial culture, and encourages competition where there should be solidarity amongst organizations.
The HIV industrial complex often finds itself hypocritically espousing ideas of sexual freedom and celebration for difference while expecting conformity and "respectability" within its ranks. I have watched young folks of color exit the field simply in search of recovery from the demands of advocacy. This is not about victimhood. We must remember that the decision to work in the HIV field is a calling and deliberateness.
The sharing of this narrative is meant to sensitize an unaware reader to the bravery of the enduring advocate. It is imperative to demystify the romanticism of social justice and empower the advocate with truth and perspective. This is critical to inspiring and nurturing the next generation who seek a seat at the table. We must approach our resistance to injustice with our ideals and principles but also with strategy and tactics. Understanding the sometimes messy realities of our work equips us with the tools to make decisive decisions for ourselves and our people.
Why do we still do this work? Why do we choose to press forward amidst all the reasons to exit or to never have engaged at all? Each of us has own personal testimony that keeps us grounded and passionate in this work.
However idealistic, I continue to serve because I still believe in us. I believe that in spite of the many shortcomings of institutions, there is a league of incredible activists within the system who are pushing forward a progressive agenda from within. I believe we serve bravely in the hope that each day we move closer to preventing new cases of HIV and eliminating the stigma endured by those living with HIV in America and around the world.
I believe what fuels change is bravely sharing our personal stories to build and create community.
The long exhale to recognizing same-sex unions in Namibia
May 16 ruling a landmark moment for LGBTIQ+ rights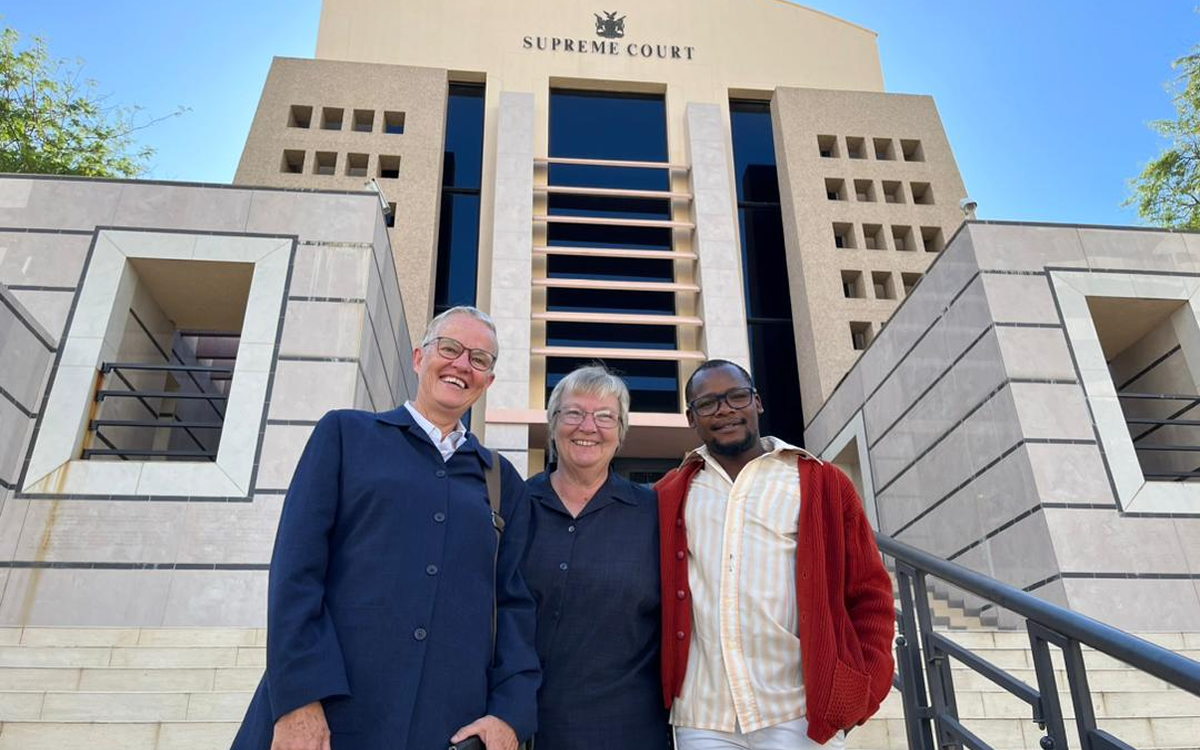 The Supreme Court of Namibia on May 16, 2023, issued a judgment recognizing same-sex unions of two non-nationals after they were denied immigration status by the Namibian government.
The story of Daniel Digashu, a South African national, and his family challenging the decision of the Namibian government denying him immigration status based on his same-sex marriage to his Namibian husband is just one of the many ways African governments continue to oppress and erase queer existence.
In 2015, Digashu married his partner Johann Potgieter in South Africa, where same-sex unions have been legal since Nov. 14, 2016; this, however, is not the case in Namibia. In 2017, after he and his family relocated to Namibia, Digashu applied for a work permit but got rejected by the Ministry of Home Affairs and Immigration based on his same-sex relationship status. The social inequality many LGBTIQ+ people face daily, and the lack of recognition and protection of LGBTIQ+ rights make them more vulnerable to stigma, discrimination and exclusion. Denying LGBTIQ+ people the right and the opportunity to marriage and family life has significant implications on their mental, emotional and overall well-being.
Heterosexual marriage is widely and legally recognized in Namibia and is often seen as the fundamental foundational family institution in society, including the church. The mainstream practice of marriage is deeply rooted in traditional, cultural and religious beliefs and practices. Marriage is not only a union between individuals but also a union between families and even different communities.
The denial to recognize Digashu and Potgieter's marriage had deprived them of a chance and a right to have a family, a community and a sense of belonging in society. The couple has been in and out of court since 2017, when they approached the High Court after several unsuccessful engagements with the ministry.
On March 20, 2021, the High Court heard the case and dismissed the matter on Jan. 20, 2022, citing that they cannot legally overrule a previous judgement by the Supreme Court, which found that same-sex relationships are not recognized under the Immigration Control Act of Namibia.
Constitutional violation of human rights
The refusal of the recognition of same-sex unions is an infringement on several fundamental human rights recognized and protected under regional and international human rights instruments — including the Constitution of Namibia. Denying the recognition and protection of LGBTIQ+ marriage and family violates their rights to dignity, liberty, privacy and protection under the law. Such human rights violation is also discriminatory and violates the constitutional right to non-discrimination, equality before the law and freedom of expression based on one's sexual orientation, gender identity and gender expression. Recognizing same-sex marriage ensures that LGBTIQ+ people have the same legal protections and rights.
If it pleases the court
In its 2022 judgment, the High Court of Namibia 2022 made favorable pronouncements noting the need to recognize same-sex relationships and that LGBTIQ+ people must be protected from discrimination. The court stated that: "Homosexual relationships are, without doubt, globally recognized, and increasingly more countries have changed their laws to recognize one's right not to be discriminated against based on one's sexual orientation. It is time to recognize that homosexuality is part and parcel of the fabric of our society and that persons — human beings — in homosexual relationships are worthy of being afforded the same rights as other citizens."
Both the High Court and the Supreme Court pronounced that the values, freedoms and democracy that Namibia was founded on have no place for discrimination and the violation of human rights. Everyone, including LGBTQI+ people, has the right to dignity, equality and protection under the law. This call for recognition by the courts is a significant victory for Namibia's LGBTIQ+ community and advocacy.
The Supreme Court went on to say that the "court has made it clear that this recognition of the equal worth of all human beings is at the very root of the Constitution and that this is 'further echoed and implemented in various articles of Chapter 3, and others of the Constitution.' The value attached to dignity is at the very heart of our constitutional framework and fundamental to it as a value of central significance. Although it is entrenched as a self-standing right in Art 8, it relates to the protection of other rights and in particular, the right to equality."
Colonial remnants and state-sponsored LGBTIQ+-phobia
To understand the continuous exclusion of LGBTIQ+ groups in progressive civic developments, it is essential to understand the impact and role that colonial laws have played in shaping the perception, attitudes and legal status of LGBTIQ+ people in society.
Colonial laws were discriminatory and repressive, resulting in the "othering" and, ultimately, the existence of vulnerable and marginalized groups. These laws were based on conservative religious and cultural values prevalent in Europe at the time and criminalized groups based on their gender, race, ethnicity and even sexual orientation and gender identity. Such laws continue to be in practice worldwide, including in Africa.
Like many other African nations, Namibia has an unfavorable history regarding recognizing and protecting LGBTIQ+ people. Identifying as lesbian, gay, bisexual or transgender is not illegal in Namibia. However, the country does criminalize consensual same sex-sexual activities between people of the same gender in terms of its Roman-Dutch common law.
These provisions are part of what was inherited from colonial laws during colonization and into the new constitution. Such laws continue to sideline LGBTIQ+ people, as they face daily stigma, discrimination and violence, including inaccessibility to healthcare, education, employment, and housing.
In December 2020, the African Court on Human and Peoples' Rights found that vagrancy laws or bylaws in nearly every country in Africa discriminate against marginalized and vulnerable populations, including women, children, people with disabilities, LGBTIQ+ people and others. Namibia is no exception in adopting such laws as the Roman-Dutch common laws criminalize consensual same-sex sexual relations. This imprint on the State still upholding oppressive colonial laws regarding LGBTIQ+ rights is part of why LGBTIQ+ people and families face daily exclusion. Consensual same-sex relations are still criminalized in Namibia. The repressive and colonial legislation still engraved in Namibia's laws provides many challenges for same-sex couples and LGBTIQ+ families, like Digashu and Potgieter, and many other same-sex couples seeking legal recognition status in Namibia.
Regardless of their sexual orientation, gender identity and gender expression, everyone should have social, economic and legal stability and equal opportunities. Still, discrimination against LGBTIQ+ people is a significant barrier to full social and legislative inclusion.
Same-sex relationships are currently criminalized in 32 African countries, with the death penalty in three African states if convicted and found guilty.
Namibia, formerly known as South West Africa, was a former colony of Germany and later came under the authority of South Africa. Namibia gained independence on March 21, 1990 and celebrated its 33rd independence anniversary on March 21 this year. The constitution of Namibia came into being when the country gained independence. Namibia's Vision 2030 concerns itself with the population concerning their social, economic and overall well-being and that all people enjoy high standards of living, good quality of life and economic and overall well-being and that all people enjoy high standards of living, good quality of life, and have access to quality social services. All of these aspirations translate into equity, equality and respect for human rights for all people, regardless of one's social standing. By 2030, Namibia aspires to be a just, moral, tolerant and safe nation with legislative, economic and social structures in place to eliminate marginalization and ensure peace and equity between of all people of different ages, interests and abilities.
The evolution of society
Society is evolving and becoming increasingly aware of its rights and existence. In advocating and asserting their rights, communities realize that such common laws are outdated and contribute to the discrimination faced by vulnerable groups. Colonization fostered environments in which such rules were applied in policy and practice to deter, conceal and repress freedoms of expression, identity and association of groups that did not fit the colonial setting. Such groups were made to feel inferior and less valuable to society, leading to segregation practices such as apartheid, tribalism, classism and discrimination and exclusion of sexual and gender minorities.
In a modern-day democratic, independent state like Namibia, colonial remnants are still widely evident in specific laws and policies, so people like Daniel and Johan, and others, must seek justice from the courts to validate their relationship and belonging. There needs to be a correlation between the legislation and the vision that the country is working towards.
The Bill of Rights is in place to protect and promote the fundamental human rights of Namibians and promote equality before the law and the need for fair, just and speedy court processes. The constitution promotes the rights to liberty, respect for human dignity, equality and freedom from discrimination regardless of a person's sex, race, or social or economic status association, and even the right to marriage and having a family between same-sex spouses. The blatant denial of the recognition of same-sex marriages by the State violates the right to dignity. It amounts to multiple layers of discrimination by the State, which contrasts with the constitution of Namibia.
Powering forward
Despite these challenges, there have been continuous efforts by LGBTIQ+ advocates and allies to push for greater recognition and acceptance of LGBTIQ+ individuals in Namibia. These efforts include taking an intersectional advocacy approach that is results-based. There is still a long way to go to achieve full equality and protection for LGBTIQ+ individuals in Namibia. In the long exhale process, Digashu has found public support and joined LGBTIQ+ human rights defenders to continue raising awareness and educating the public on human rights and the challenges faced by LGBTIQ+ people. The Digashu matter highlights the need for LGBTIQ+ inclusion and acknowledgement. In its judgment, the Supreme Court noted the need for social and legislative inclusion of LGBTIQ+ persons in Namibia.
Bradley Fortuin is the LGBTIQ+ Program Officer at the Southern Africa Litigation Center and is social justice activist with over 10 years of experience in program design and strategic management, focusing on developing, implementing and strengthening LGBTIQ+-led movements.