Latino gay Clubs Cobra and Chico celebrate two decades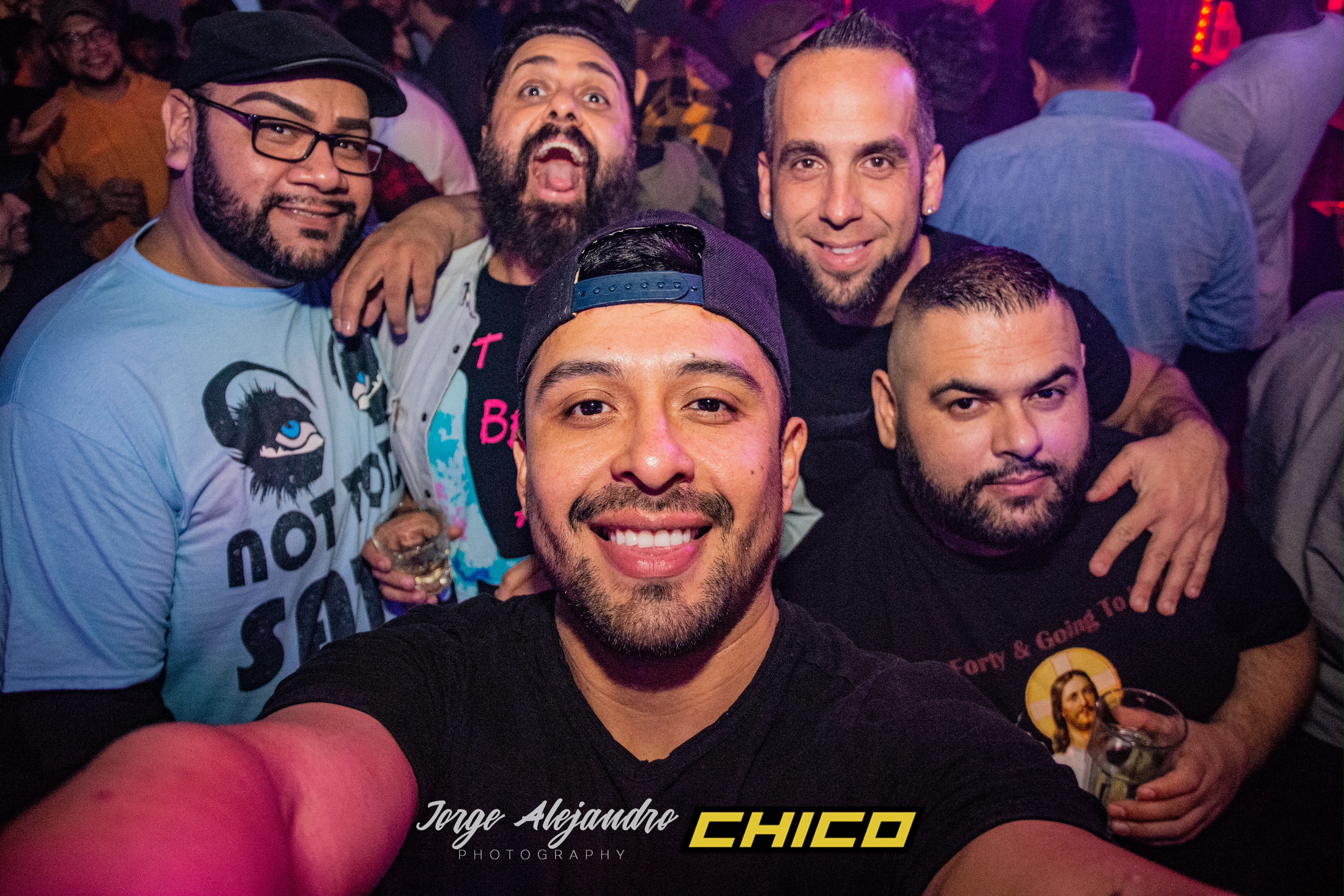 Gay Latino clubs, Club Cobra and Chico recently celebrated their 20th Anniversary event, at Chico, featuring a special show for the packed crowd with special remarks commemorating their two decade existence providing a safe space for LA Gay Latinos.
First established in 1999 as an urban nightlife alternative to the West Hollywood scene, Chico, quickly established itself as a beacon of hope for many Latino youths of East LA at a time when they were not represented and for over two decades has become a driving force of Gay Los Angeles.
An early adapter for progression within the LGBTQ+ community, Chico began hiring within the Transgender community at its inception and overall is made up of an eclectic and diverse team that invites you into their family each and every week. Cobra bartender Aubrey originally started as a performer but enjoyed this "family" so much decided to broaden her role and took on bartending as well as co-creating a Transgender night every Thursday originating a few years ago which has become the longest standing Trans Latino night in Los Angeles.
Taking on additional roles at the Cobra and Chico are not a new thing as many of the staff have started in one place and either added duties to their existing job or moved around to try something else within the establishment and have decided to stay within this chosen family rather than leave to other bars and clubs in Weho.
"Julio (Licon) and I, are proud of our team, most of whom have been with us well over a decade, many are artists & performers who wear many different hats. Together we have created a safe and fun environment dedicated not to just having a good time but creating a positive force in our community", expressed Marty Sokol who along with business partner and long time friend, Licon, created and owns both clubs.
Clubs Cobra and Chico have helped create a space for the Gay Latino community for the past 20 years. Located in North Hollywood and East LA, respectively, both clubs have proven to be a significant part of the Gay culture within the Hispanic community. Recently the two clubs have added a third platform to reach the community with the launch of its first podcast, The Homo Homie podcast, bringing everyone an inside look at the Gay Latino community on the east side and the magic that keeps it going.
Follow Club Cobra and  Chico @ClubCobra and @Club_Chico and The HomoHomie Podcast @thehomohomiepodcast
Mama G plans wild Halloween celebration
Join Ariana Grande's mom for music, costume contests, and more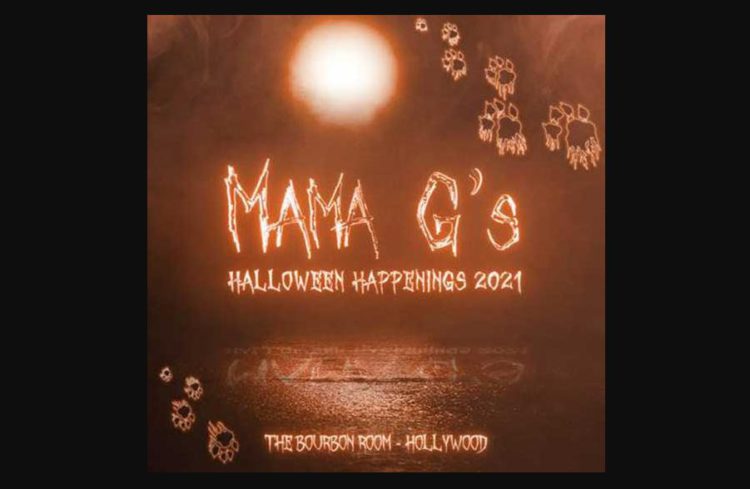 By Susan Hornik | HOLLYWOOD – Want to attend an exciting, unique party for Halloween hosted by Ariana and Frankie Grande's mom? Check out Diamond Dog Entertainment's inaugural "Mama G'S Halloween Happenings 2021," which takes over The Bourbon Room Oct. 28-31.
"I adore Halloween and have been known on the East Coast for hosting grand and wild Halloween parties," enthused Joan Grande in an exclusive interview with the Los Angeles Blade. "After last year's pandemic and cancellation of almost every holiday, we were all in desperate need for a Mama G Halloween event!"
The soiree is jam packed with intrigue, and will feature the world premiere of "Horror Camp: A Musical Massacre," an abundance of live music and costume contests. Halloween-themed food and drinks will also be available for purchase.
"'Horror Camp,' is a 80's and 90's jukebox musical that spoofs the horror movies of the past," she noted. "This year we are joined by the greatest cast of people known from Broadway and television: Marissa Jaret Winokur, Frankie Grande, Constantine Maroulis, Emma Hunton, YouTube's Queen of Reactions, Maya Tomlin, and many other surprise veterans of song, stage, and TV."
Mama G Grande thinks of Halloween as an "incredibly special" holiday.
"I love the rush and thrill of the unexpected scare, the music associated with Halloween, the strong tones, chords and orchestrations used to create that underlying feeling of fear and fright … sometimes you hear a melody and your hair stands on end, that is wonderfully fun for me," she explained. I also love the feeling of being free to dress up in a way that perhaps you wouldn't normally, whether it's using a lot of makeup, putting on wigs and being in different characters."
"Following the Musical, the party, which is hosted by Drag Queens greats Shangela and Eureka, continues, with performances as well as their judging our costume parties, with prizes totaling $1,500 each night," she added.
"I am thrilled to work with Mama G and bring some HalleBOO to Hollywood!" Shangela told the Blade. "Anytime a Grande is involved, whether it's a family party or a full-out function, I know it's sure to be a good time!"
To win the cash prizes, plan on wearing a costume that will stand out.
"Each night is themed — with every costume contest, the main contributing factor for me is EFFORT…and SMART! I love a well thought out, complete costume…you know, no (grave) stone unturned!" she quipped.
Mama G's son, Frankie Grande, a fan favorite during his time on CBS' "Big Brother," is thrilled that his mom has been working so hard on this event.
"I am so proud of my mom for all that she has achieved in her life as a mother and businesswoman and now she has this overwhelming desire to give back through the arts. I'm so honored to be her partner in Diamond Dog Entertainment. So come party with us this Halloween — we'll have a gay old time!"
Another highlight of the event: a special midnight screening of the cult classic "The Rocky Horror Picture Show."
"I loved Rocky Horror from a very early age, because of my mother playing it for me as a child and seeing the Broadway show," said Frankie. "The first time I dressed up as a character from the show was when I was cast as Frank N Furter in the LA production of 'Rocky Horror.' And of course ever since then, he is one of my favorite characters to dress up as."
Even though they have been busy planning the event, Frankie and Mama G have found time to watch television, seeing Ariana make her debut as a judge on NBC's The Voice."
"I love everything about Ariana being on 'The Voice!' She is a brilliant musician, both technically and naturally gifted, with a heart bigger than the universe, which she doesn't hesitate to share. I think that is why she is such a gift to the show."
If you are headed to New York for Halloween, Mama G has activities for you there as well.
"We are producers for a pair of plays on Broadway. 'Is This A Room,' which just opened last week to rave reviews including The New York Times' Critics Pick, and 'Dana H,' which opens this weekend. These two plays are about two extraordinary women and their harrowing experiences told in their very own words. I highly recommend that you see these shows when you are in New York City, they are glorious." Tickets, which start at $39, and VIP packages are now available for purchase online here.
All guests must show proof of vaccination or proof of a negative PCR COVID test within 48 hours. Masks will also be required when guests are not eating or drinking.