UK election results pave way for Brexit, prompt activists concern
Concerns over loss of EU human rights protections mount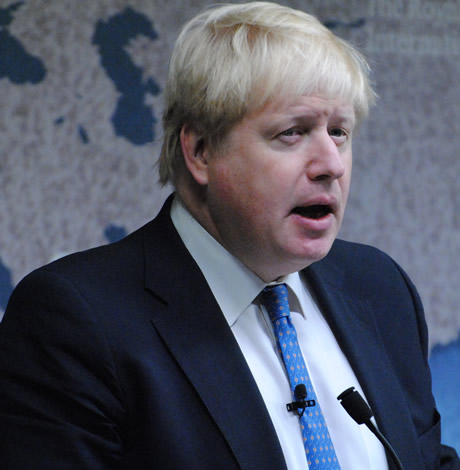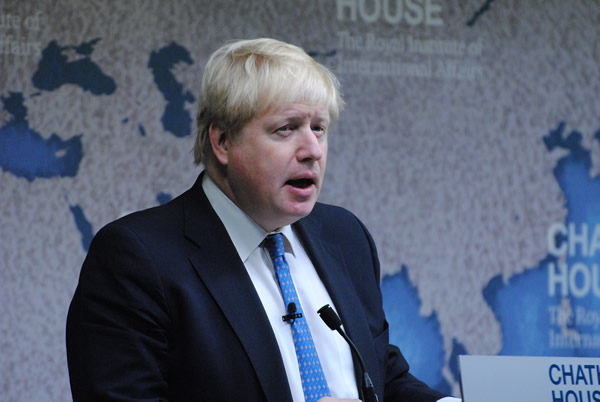 The results of Thursday's elections in the U.K. have all but assured the country will soon leave the European Union.
The BBC reported Prime Minister Boris Johnson's Conservative Party now has 365 seats in Parliament, compared to the 203 seats that Jeremy Corbyn's Labour Party has. Activists with whom the Los Angeles Blade spoke on Friday said Brexit could prove harmful to LGBTQ Brits because some of the European Union's human rights standards will no longer apply to the country.
"Brexit will happen and LGBT+ people will lose the legal protection against discrimination that is enshrined in the E.U.'s Charter of Fundamental Rights," said Peter Tatchell, a prominent British LGBTQ activist who is director of the Peter Tatchell Foundation, in an email to the Blade.
Tatchell noted the U.K. will "still have the safeguards of the Human Rights Act and the European Convention on Human Rights" once the country leaves the European Union.
OutRight Action International Executive Director Jessica Stern in a statement to the Blade said the Conservative Party under former Prime Minister David Cameron supported marriage rights for same-sex couples. Stern also noted Johnson voted for civil partnerships and had openly gay advisors.
"One hopes this history means that the rights and recognition the LGBTQ community has enjoyed from the government of the U.K. in recent years will remain relatively unchanged," Stern told the Blade.
"However, the election results bring destabilizing uncertainty," she added, while noting the U.K's 2010 Equality Act that bans discrimination based on sexual orientation is based on the European Union's Equal Treatment Directive that was adopted in 2006.
"How nondiscrimination laws based on E.U. law will fare in the aftermath of Brexit is unknown," said Stern.
Stern told the Blade there are also concerns "about the future of" efforts to update the country's 2004 Gender Recognition Act — which allows trans Brits to legally change their gender with the approval of medical and legal professionals — "under a more conservative government in an era of global anti-trans rhetoric." It remains unclear whether Johnson's government would support activists' efforts to allow trans people to legally change their gender in the U.K. without medical or legal intervention.
"There are also questions about this government's commitment to foreign assistance, which has been a mainstay of support for the global LGBTIQ movement and developing countries around the world," Stern told the Blade..
Tatchell agreed with Stern's concerns over trans rights under Johnson's government. Tatchell also told the Blade that "further advances seem doubtful" on other issues that include universal access to PrEP in the U.K. and compensation for men who were convicted under homophobic laws.
"The ire of Tories is more focused on immigrants, refugees and the E.U.," he added.
State Department welcomes election results
The Brexit referendum narrowly passed in 2016, with the majority of voters in England and Wales supporting the "leave" campaign. The majority of voters in Scotland and Northern Ireland opposed Brexit.
British politics have remained deeply polarized over the issue. Johnson, along with President Trump, are among those who support Brexit.
"The United States and United Kingdom share a unique partnership and essential alliance, based on a strong foundation of shared values and democratic principles," said State Department spokesperson Morgan Ortagus on Friday in a statement. "We look forward to continuing our critical work together with Prime Minister Johnson and his government to further strengthen our enduring special relationship, address mutual challenges, and build on the progress and prosperity we have made on so many fronts."
"The United States is committed to the U.S.-U.K. shared global agenda, including expanding our robust economic relationship by reaching a comprehensive free trade agreement with the U.K. once it formally withdraws from the European Union," she added.
Three advocacy groups in the U.K. — Stonewall U.K., the Equality Network in Scotland and the Rainbow Project in Northern Ireland — have yet to respond to the Blade's request for comment on the election results.
Instagram lets Gays against Groomers spread harmful rhetoric
Many of the group's posts violate Instagram's policies against hate speech, harassment, and misinformation, but has gone largely unchecked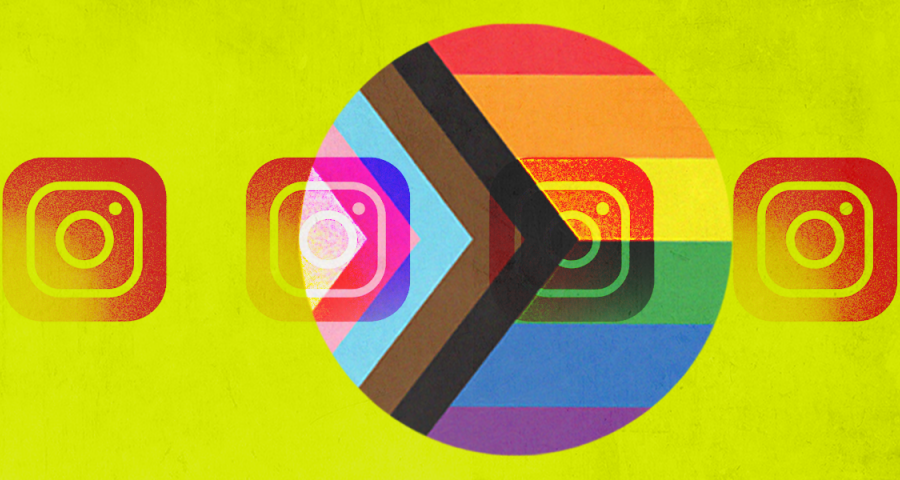 By Camden Carter | WASHINGTON – Meta has allowed anti-LGBTQ group Gays Against Groomers — which falsely frames itself as a grassroots coalition that wants to protect children, but is actually composed of experienced right-wing grifters — to push false narratives about LGBTQ people on its platforms, particularly Instagram. 
Facebook, Instagram, and Threads are some of the few mainstream platforms that have not banned Gays Against Groomers, even though the group seems to have repeatedly violated the platforms' policies, including by repeatedly promoting the anti-LGBTQ "groomer" slur, claiming trans people have mental and moral deficiencies, and spreading misinformation that's been debunked by third-party fact-checkers.
Instagram, in particular, has a history of failing to moderate harmful accounts despite Meta's anti-hate speech and harassment policies. Attacks have often targeted LGBTQ people, whom Meta has repeatedly claimed it is committed to supporting.
Gays Against Groomers maintains Facebook, Instagram, and Threads accounts, but it has been banned or suspended from other platforms:
Meta's policies prohibit users from targeting LGBTQ people with hate speech (including "groomer") and harassment, and it promises to label misinformation:
Meta's policies prohibit users from targeting LGBTQ people with hate speech (including "groomer") and harassment, and it promises to label misinformation:
On Instagram, Gays Against Groomers has repeatedly referred to LGBTQ people as "groomers":
On Instagram, Gays Against Groomers has repeatedly targeted trans people with claims of mental deficiencies:
Gays Against Groomers has repeatedly spread misinformation about gender-affirming care on Instagram, including falsely claiming that it is a form of mutilation or pedophilia:
On Instagram, Gays Against Groomers has repeatedly accused LGBTQ people of having moral deficiencies, including by pushing the right-wing myth that LGBTQ people are embracing pedophilia:
Recycled claims that that LGBTQ people are embracing pedophilia have also been thoroughly debunked, yet Gays Against Groomers has repeatedly pushed this narrative on Instagram:
Gays Against Groomers has also targeted LGBTQ people on Meta's other platforms, Facebook and Threads:
Related:
Grifter Gays: How conspiracy theorists and right-wing operatives created Gays Against Groomers
Instagram is letting accounts promoting hate speech go unchecked
Right-wing LGBTQ influencers switch teams as homophobic video shared by DeSantis campaign draws widespread condemnation
************************************************************************************
The preceding article & research study was previously published by Media Matters for America and is republished with permission.