Sheraton refuses gay couple for wedding, so Hilton offers to host them for free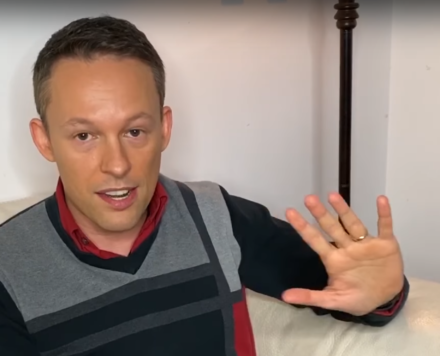 When a pair of gay grooms wanted to book their wedding at a major chain hotel in the middle of a famously gay-friendly city, they had no reason to expect that would be a problem.
That's what made it so surprising to them when they were denied.
Josh Rimer, a popular Vancouver vlogger and TV host who also happens to be Mr. Gay Canada 2019, posted a video earlier this month in which he shared the story of the difficulties he encountered when he and his husband-to-be, Heath, tried to arrange their dream wedding at the Sheraton Buganvilias Resort & Convention Center in Puerto Vallarta. After an initial process in which it was difficult to get a response from the hotel, Rimer – who is an LGBTQ activist – finally thought he would be able to set up the event, but when he mentioned there would be an extra boutonniere required because there were two grooms, things got even worse.
As Rimer shared with Vancouver's CityNews, a staffer at the Sheraton hotel sent them an email that reads:
"I am infinitely grateful that you have thought of Sheraton for your big day, however, our hotel and our staff is not specialized to carry out an equal wedding and we would not like to take your wedding as a trial and error, and our service could be poor compared to what characterized Sheraton, because we know and we are aware that is your special day for you and your fiance, and do not want that by our non-specialed service some conflict can be generated on your big day, my apologies."
Understandably frustrated, the travel vlogger decided to vent about it to his YouTube followers ("I don't know if she thinks we're going to show up in speedos with go-go dancers and we expect the officiant to be wearing leather chaps, this is just a normal wedding. It just happens to be with two guys."). That's when things took another unexpected turn – this time for the better.
A couple of days after Rimer posted his video, Hilton Puerto Vallarta tagged him on Instagram with an offer:
"Hi @JoshRimer, we're looking for you! We've heard you want to get married at Puerto Vallarta and we want to offer you the #HiltonExperience! ? We want to celebrate with you this special day, so we'll gladly host your wedding ceremony and feast for FREE for you and your 45 guests at Hilton Puerto Vallarta!"
Then, things took an even brighter turn when VACAYA, a shipping line specializing in LGBTQ cruises, offered to provide them with free honeymoon cruise as well.
"We're thrilled to join Hilton Puerto Vallarta in celebrating the love between Josh and Heath because we believe that together we can shine a brighter light on the work we still have left to do to reach equality," the cruise line wrote on Facebook.
Needless to say, Josh and Heath were thrilled to accept the offers. Rimer told CityNews that the experience was "very frustrating," but he thinks the incident was "just a case, probably, of somebody not knowing what it's like to have gay clientele, for some reason," and that the service at the Buganvilia would probably be improved with "some training in this area."
Despite the drama he says, "We're still in love, despite the whole ups-and-down process, so, yeah, we're just excited for the big day."
As for the original would-be venue, Jeff Flaherty, a spokesman from Sheraton's parent company, Marriott International, parent company of Sheraton Hotels and Resorts, said they reached out to Rimer directly to express "our sincerest apologies for his experience," according to NY Daily News.
"We are troubled and greatly concerned about the experience reported by Mr. Rimer. Marriott has long been committed to providing an environment where all are welcome including our LGBTQ guests and their loved ones," Flaherty said. "In addition, we are looking further into the matter to better understand what happened and do what we can to prevent hurtful experiences like this from happening again."
He added, "Marriott has long been committed to providing an environment where all are welcome including our LGBTQ guests and their loved ones."
You can watch Josh's original video below.
Calling unseen LGBTQ playwrights, This could be your big break!
The 14th annual Summer Playwrights Festival will take place over ten exciting days from Friday, July 7- Sunday July 16th, 2023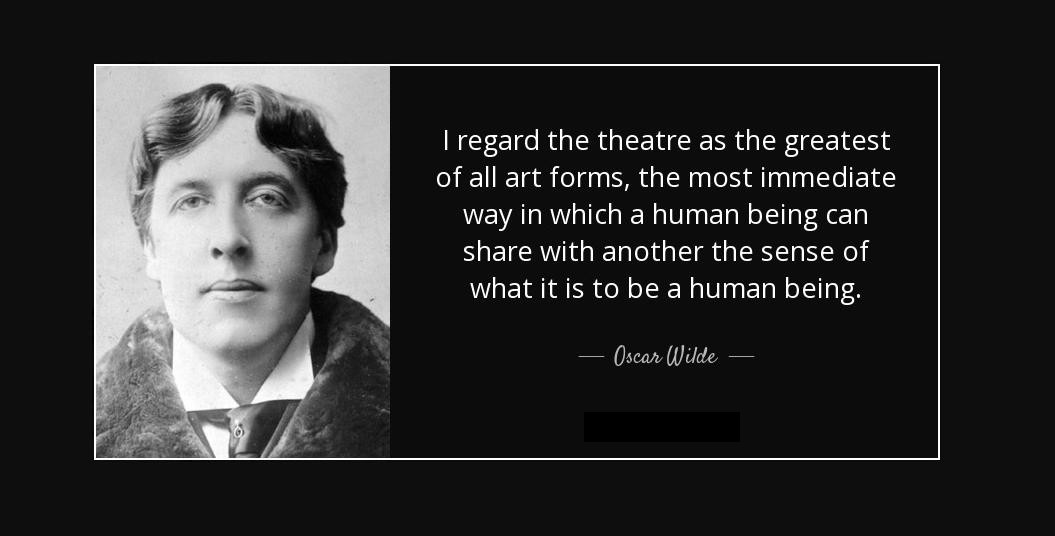 HOLLYWOOD – In a world that seems increasingly governed by Tik Tok performances, and streaming media through our phones, the godmother/father of all media still rules supreme: live theater.
Psychologists have studied it and found that theater patrons flex their brains more, develop critical thinking, dig deeper into self-awareness and open up deeply felt empathy. A scientific project found that after a live theater production, the viewers "showed changes in their attitudes towards racial discrimination, income inequality, welfare, corporate regulations, wealth redistribution, and affirmative action. They also increased their charitable giving after the performance."
While he never followed a YouTube influencer, the challenger to society's mores, Oscar Wilde said, "I regard the theatre as the greatest of all art forms, the most immediate way in which a human being can share with another the sense of what it is to be a human being."

The Road Theatre Company , a multi award-winning theater named as one of the top ten intimate theatre companies, is the wellspring of Los Angeles's creative theater. It represents everything theater should, and must be, to feed the imaginative and critically thinking mind and soul of America. Its mission is not to just to present theater, it is to create it. Located in the heart of the Noho Arts District, the company is an ensemble of 150+ theatre artists fiercely committed to the development of new plays. To further that mission, the company has launched Under Construction, a collaborative group of new and established playwrights dedicated to socially and politically relevant storytelling for the American stage. 
Taylor Gilbert, the founder and artistic director told me, "The Road Theatre Company was started when a group of actors, including myself, were in a very bad play. We left the stage after its second performance. We cleared out the dressing room and said, 'We can do better than this!' We walked into Jerry's Deli and started brainstorming. Two months later, with a group of fellow actors from all over, we opened in a very dreary but exciting warehouse district and have been true to our mission since: To produce politically and or socially relevant new work not previously seen in Los Angeles. Now 31 years later we are still striving to do just that."
LGBTQ and ally authors and playwrights, here is your chance to be discovered!
Fourteen years ago, after over a decade and a half of success producing new plays, the Road Theater Company expanded the initiative to find new work by launching the Summer Playwrights Festival.
The festival is now one of the largest staged reading festivals in the nation.
The concept is simple. Playwrights submit their work blindly, their identity is essentially anonymous, and the hundreds of submissions are vetted by a group of designated readers. Those readers then elevate finalists to the artistic board who make the final decisions. The ten winners from that process are presented as the stage readings which comprise the festival. The 14th annual Summer Playwrights Festival will take place over ten exciting days from Friday, July 7- Sunday July 16th, 2023. Each reading is followed by a talk-back with the playwright and director.
Playwright submissions come from all over the country, and the festival is a great opportunity for LGBTQ writers to get their stories heard and presented. "We have playwrights who have done nothing, we have playwrights who have been produced on Broadway," Taylor tells me. "You can be from any background of writing and if your play is good, we're going to look at it. We're going to read it."
She continues, "We're not looking for any specific thing, we're just looking for a writer who trips our mind a little bit. We're looking for something that's exciting and new and young. It's interesting for us to be able to look at a play that we can cast in any way we feel possible — opening up our casting and to do conscious casting that reflects a more diverse and more inclusive festival and company."
"I think at this point in time, we're probably looking at things for a cast of around four or five people. Such a cast gives the opportunity with the smaller budget that we have in order to be able to produce more shows during the year. That doesn't mean that we can't do a reading of a play that has a larger cast than that. And it doesn't mean that we won't produce it. "
Taylor gives some insight into what submissions would speak to her, "When I read something that I feel is honest and real and close to someone's heart. That's what draws me into a piece. And it doesn't mean it has to be pedestrian, which it can be, or somewhat fantastical. We appreciate storylines that include LGBTQ+ stories. We did one last season. It was fantastic production, that piece. We love being able to produce whatever we feel is so beautifully written that it just needs to be seen."
Past playwrights that have been accepted have included John Patrick Shanley, Steve Yockey, William Mastrosimone, Harrison David Rivers, Jami Brandli, Lisa B. Thompson, Franky D. Gonzalez, D.L. Coburn, Lisa Loomer, Sharr White, Marisa Wegrzyn, Craig Wright, Wendy Macleod, Lucy Thurber, Mo Gaffney, Keith Huff, Brett Neveu, Scooter Pietsch, Craig Pospisil, Julie Marie Myatt, and Martyna Majok.
Artists performing the readings have included Bryan Cranston, Laurie Metcalf, Jason Alexander, Zachary Quinto, Ann Cusack, Kathy Baker, Jennifer Tilly, Perry King, Rondi Reed, Tom Irwin, Nancy Travis, Gregory Harrison, Gale Harold, Robert Pine, Michael O'Neill, Harold Gould, Jon Polito, James Eckhouse, Lila Crawford, and Zoe Perry.
ONLINE SUBMISSION INFO:
To submit your play, use this link: https://roadtheatre.org/event/summer-playwrights-festival-14-submission-info/
– Each submission is read and evaluated by Road Company members with recommendations made to the Artistic Board and SPF Producers who then read and evaluate the recommended scripts and make the final choices for the plays that will be given staged readings at SPF14.
-Each play receives a minimum of two reading evaluations. The SPF14 staff regrets that we do not provide feedback on any submitted materials.
-This year, SPF will strive to further reduce bias from our evaluation process, while at the same time taking into consideration race, gender, and other factors in our choice of plays. We are asking the playwrights to remove all identifying information from their scripts.
-Plays of any length or genre are eligible.
-To be included in SPF 14, the work must remain unproduced on the west coast and unpublished through July 16, 2023.
-Early submissions are strongly encouraged.
-No agent is required.
-ONLY electronic copy applications are accepted. No hard copies, please.
PLAY FORMAT GUIDELINES (SPF14):
-All scripts must be in a PDF file format.  No hard copy submissions will be accepted.
-Please remove ALL identifying information about the playwright from the script. 
-The title of your file should be the title of the play only.
-Plays must be paginated and include a list of characters.
-Please include a synopsis of your play on the submission form.
SUBMISSION WINDOW (SPF14):
-We will accept submissions for SPF 14 between February 1st  through 11:59 pm on March 15, 2023.   We cannot accept any plays past this deadline, so please plan accordingly.
-Plays of all lengths (ten-minute, one-act, full-length) are eligible for submission during this time.
-Official SPF 14 selections will be announced by June 7, 2023.
SUBMISSION FEE (SPF14):
-$20 for scripts over 30 pages (full length) and $15 for scripts under 30 pages (short form).
-The fee can be submitted via this link: SPF Submisson Fee 
Upon payment, you will receive two emails in your inbox. The first will be a receipt of payment and the second will include details with script submission instructions.
If the fee is a financial hardship, please email [email protected] to have it waived, no questions asked. 
FOLLOW THE ROAD FOR THE LATEST UPDATES:
For all inquiries and further information, contact:  
www.facebook.com/roadtheatre 
www.instagram.com/roadtheatre 
www.twitter.com/roadtheatre 
www.youtube.com/roadtheatrecompany
****************************************************************************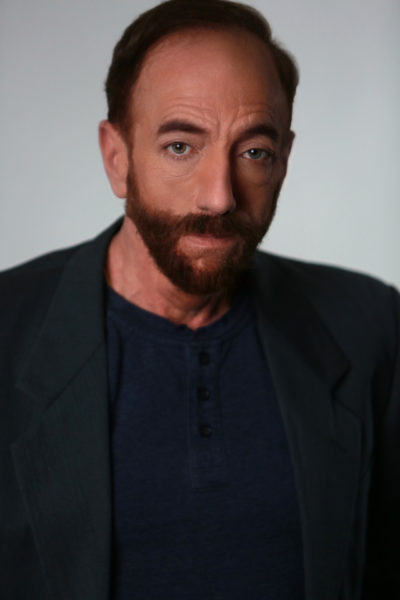 Rob Watson is the host of the popular Hollywood-based radio/podcast show RATED LGBT RADIO.
He is an established LGBTQ columnist and blogger having written for many top online publications including Parents Magazine, the Huffington Post, LGBTQ Nation, Gay Star News, the New Civil Rights Movement, and more.
He served as Executive Editor for The Good Man Project, has appeared on MSNBC and been quoted in Business Week and Forbes Magazine.
He is CEO of Watson Writes, a marketing communications agency, and can be reached at [email protected] .