Julian Castro drops 2020 presidential bid
Former HUD secretary has mocked Biden over his age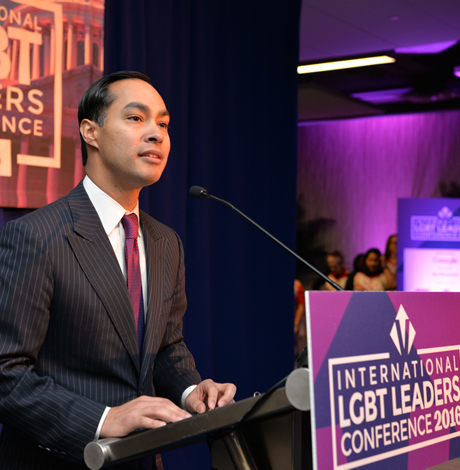 Faced with continued difficulties in getting his campaign off the ground, Democratic candidate Julian Castro, the only Hispanic contender in the 2020 crowd, announced Friday he has suspended his presidential bid.
"It's with profound gratitude to all of our supporters that I suspend my campaign for president today," Castro wrote on Twitter. "I'm so proud of everything we've accomplished together. I'm going to keep fighting for an America where everyone counts — I hope you'll join me in that fight."
Castro had struggled with his candidacy and languished at around 1 percent in polling. Many Democrats were turned off by Castro in a debate performance when he appeared to mock Joseph Biden, the current front-runner in the primary, over his age. Castro announces he has dropped his presidential bid on the same day other candidate are trumpeting their fundraising totals for the fourth quarter of 2019.
A key point in Castro's candidacy was his LGBTQ work as secretary of housing and urban development in the Obama administration, when he oversaw the expansion of the Fair Housing Rule to ensure taxpayer-funded homeless shelters couldn't turn away transgender people based on their gender identity.
During the Trump administration, however, Secretary of Housing & Urban Development Ben Carson, has withheld guidance to shelters on this expanded rule and proposed a regulatory change that would allow exemptions for shelters to discriminate against homeless shelters based on religious objections and other reasons.
Castro touted his commitment to the LGBTQ community at the presidential forum hosted last year by GLAAD, which won him the support of at least LGBTQ person, as well as the Human Rights Campaign forum.
MSNBC's Rachel Maddow is set to have a live, exclusive in-studio interview with Castro later on Thursday at 9 pm.
Virginia Governor silent on parents reporting teaching of LGBTQ+ topics
First executive order issued ended "use of" "critical race theory" which is not taught in VA public schools & other "divisive concepts"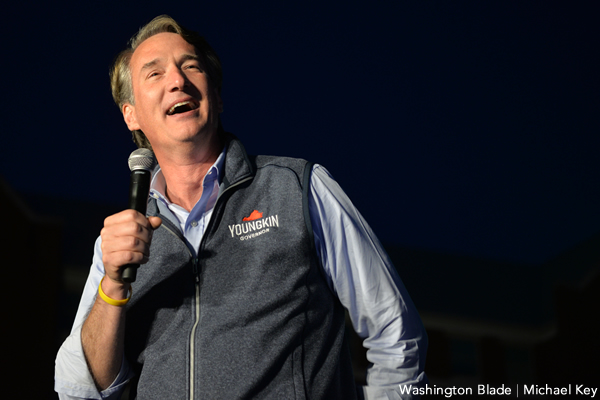 RICHMOND – A spokesperson for Virginia Gov. Glenn Youngkin has yet to clarify whether the governor is encouraging parents to report educators who are teaching LGBTQ+-specific topics.
The Washington Post reported Youngkin on Monday during an interview with John Fredericks on "Outside the Beltway with John Fredericks" referenced a tip line that parents can use to report the teaching of "divisive" subjects.
"We're asking for folks to send us reports and observations [to] help us be aware … of their child being denied their rights that parents have in Virginia, and we're going to make sure we catalogue it all," Youngkin told Fredericks, according to the Post.
Fredericks co-chaired former President Trump's 2016 campaign in Virginia.
Youngkin spokesperson Macaulay Porter on Tuesday did not respond to the Washington Blade's request for comment on the tip line.
The first executive order that Youngkin, who is a Republican, issued after he took office on Jan. 15 ended "the use of" so-called "critical race theory" (which is not taught in Virginia public schools) and other "divisive concepts" in the state's classrooms.
Youngkin during his campaign against Terry McAuliffe expressed support for Tanner Cross, a gym teacher at a Leesburg elementary school who was suspended from his job after he spoke out against Virginia Department of Education guidelines that are designed to protect transgender and non-binary students. Youngkin has also said he does not support allowing trans children to play on sports teams that are consistent with their gender identity.
Youngkin has named Elizabeth Schultz, an anti-LGBTQ+ former member of the Fairfax County School Board, to his administration.
Republicans control the House of Delegates by a 52-48 vote margin. Democrats have a 21-19 majority in the state Senate.
State Sen. Travis Hackworth (R-Tazewell County) has introduced Senate Bill 20, which would eliminate the requirement that school districts must implement the Department of Education's trans and non-binary student guidelines.
State Sen. Jennifer Kiggans (R-Virginia Beach) has put forth Senate Bill 766, which would ban Trans students from school sports teams that are consistent with their gender identity.
State Del. John Avoli (R-Stanton) has sponsored House Bill 1126, which would restrict the ability of transgender students and school board employees to use bathrooms and other facilities in public schools.
Democrats have vowed to block any anti- LGBTQ+ bill in the General Assembly.
LA County Youth Commission, Centering voices in mental health panel
Panel will be Youth Commissioners, mental health experts- DMH & UCLA Public Partnership for Wellbeing & community mental health advocates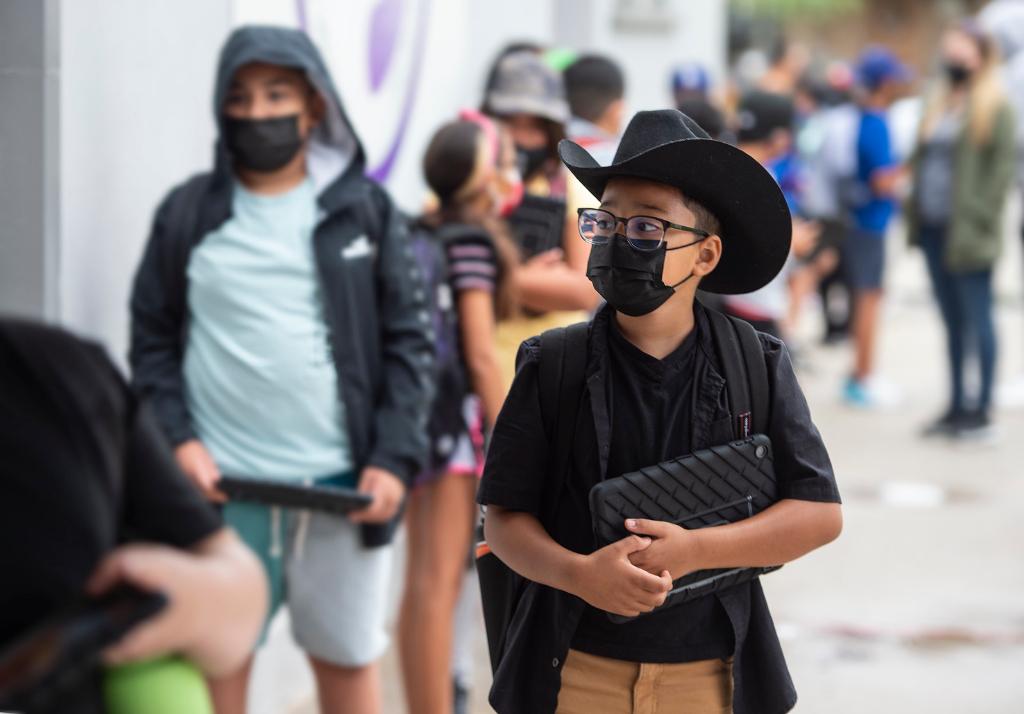 LOS ANGELES – Symptoms of depression and anxiety have doubled during the pandemic for youth across the country, according to the United States Surgeon General. During the past two years, 25 percent of youth experienced depressive symptoms and 20 percent experienced increased anxiety.
To help center youth voices in mental health reform and programming in Los Angeles County, The Youth Commission is hosting a "Centering Youth Voice in Mental Health" panel event, in partnership with the Board of Supervisors and the Los Angeles County Department of Mental Health.
The panel will consist of Youth Commissioners, mental health experts from the DMH + UCLA Public Partnership for Wellbeing, and community mental health advocates.
"Young people in LA County are resilient and strong. By seeking their feedback for improving mental health and wellbeing services across the County, we can help youth-serving organizations meet their needs and prevent future mental health crises," said Commissioner and panelist La'Toya Cooper who represents the Second District.
Youth, community members, agency partners, community-based organizations, philanthropy, and media partners are invited to join and learn more about how to center lived experience and youth voices while responding to the mental health crisis impacting youth in LA County.
Co-Sponsored by Fourth District Supervisor Janice Hahn's office, this event is in response to a 2004 Board Motion and is designed to center the voices of young people with lived experience, who are all too often left out of the design of programs meant to support them.
"It is imperative that when we consider a path forward in helping LA County's youth recover from the pandemic, we include them in building solutions. By convening mental health leaders and advocates, the Youth Commission is helping return authority to LA County's youth in healing their communities." said Hahn.
"The Department of Mental Health is deeply committed to the wellbeing of youth in LA County" said DMH Director Dr. Jonathan Sherin, M.D., Ph.D. "We are thrilled to partner with the Youth Commission, which is positioned to help amplify the voices of young people who have never had a proper platform for providing input to County systems. It is our belief that the Youth Commission will inspire new and more effective models of mental health care for young people in LA County."
"The issues facing youth are more complex than ever before. School closures, our ongoing reckoning with racial injustice present in our systems, and the negative impacts of social media, all represent challenges to youth wellbeing. We must collaborate on solutions that work for the youth we serve," said Dr. Tyrone Howard, an education expert and panelist from the DMH + UCLA Public Partnership for Wellbeing.
The Youth Commission welcomes suggestions for panelist questions from community members. If you would like to submit a question to the panel, please submit it to the Youth Commission Instagram page @lacounty_youthcommission by February 4.
When: Thursday, February 10th from 6 p.m. to 7:30 p.m. PST
View the event flyer and toolkit
How To Register and Join the Session:
Registration Link: https://www.surveymonkey.com/r/Y3LL3G3
Meeting Link: https://us02web.zoom.us/j/89214673705?pwd=WGlud3pZ NThkY2lXalkyb1VibFF4UT09
You can also RSVP by emailing [email protected] or calling 213-633-5599
Justice Breyer announces his retirement from high court sets up new battle
President Joe Biden told reporters that he would have "more to say later" about Justice Breyer's retirement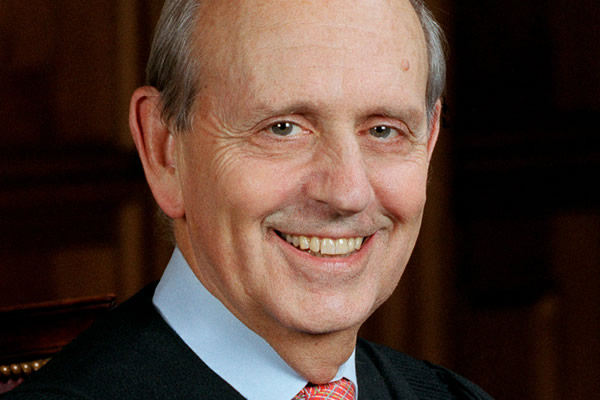 WASHINGTON – U.S. Supreme Court Associate Justice Stephen Breyer, who had joined landmark decisions from the Court in support of LGBTQ rights, announced on Wednesday he'd retire, opening up a new battle over the judiciary and the potential for President Biden to add his first nominee to the high court.
First reported by NBC News, the retirement of Breyer, appointed by former Bill Clinton and confirmed in 1994, fulfills a wish among progressives for him to step down for him to step down to ensure a replacement would be named with Biden in the White House and Democrats in control of the U.S. Senate.
President Joe Biden told reporters that he would have "more to say later" about Justice Breyer's retirement, but said that he was waiting for the justice's own statement.
"There has been no announcement from Justice Breyer — let him make whatever statement he wants to make, and I'm happy to talk about it later," the president remarked.