Golden Globes kick off Hollywood's awards season
But the most interesting action was behind the scenes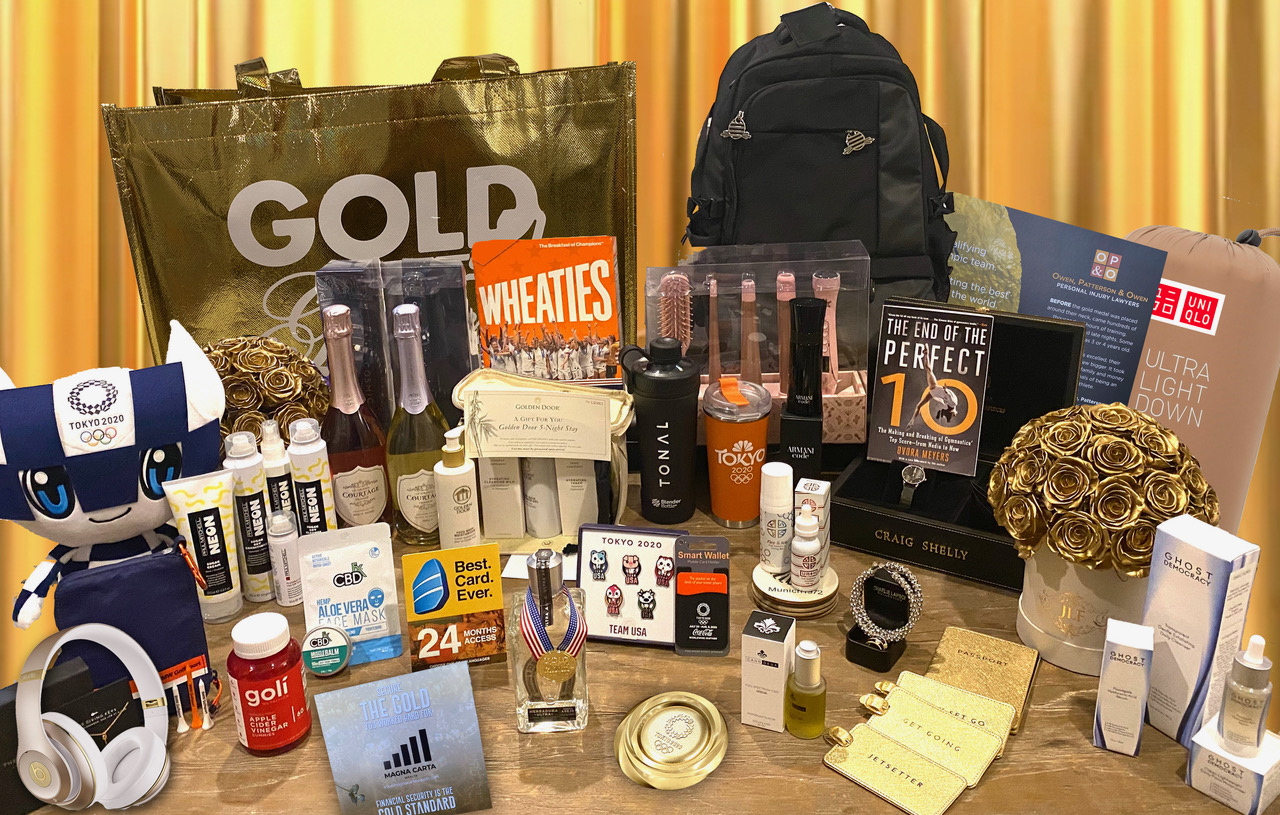 The week before the Golden Globes is always one of the busiest times of the year in Hollywood, with numerous celebrities attending ritzy industry parties and swag gift lounges. The Los Angeles Blade's Susan Hornik takes readers behind the scenes, talking with LGBTQ nominees and award presenters.
Behind the Scenes With Golden Globe Winners
Elton John was over the moon with his Best Song win. "You know, this is really sweet, because this is not just about a song we wrote for a movie. This is a song we wrote for a movie which deals with our relationship, and it's a relationship that doesn't happen very much in this town. It's a 52yearold marriage."
Backstage in the press room, a visibly moved Ellen DeGeneres was humbled to receive the prestigious Carol Burnett Achievement award. Although she has received numerous accolades, this one was special to her.
"That's crazy that I have gone in and out of television; the fact that I would get something even connected to a name that I grew up admiring is obviously very important to me. I think it means a lot to other people…it sends a message… my life has been a crazy journey. I never could have imagined that I would have won any awards. I think it sends a really powerful message to anyone out there trying to start a career and saying 'I'm different.' You can accomplish a whole lot.
DeGeneres was thrilled that Kate McKinnon presented the award to her, telling reporters that the lesbian comedian inspired her.
"I look up to not just people that are older than me, but people that are starting out now and paving the way. I think Kate McKinnon is brilliant, and I think she's strong, and I think she's brave. So I look up to her. I look up to so many people."
The veteran talk show host was reflective about her life. "I think I am really happy for every single thing that happened in my life…for the people that didn't support me. I'm happy for the times that were the hardest times of my life, because I feel like that's what makes one you. If everything is easy, you don't really have anything to compare it to. So I'm really grateful for all of the hard times, all of the things that didn't work out the way I wanted them to work out, and I feel bad for people that have everything working all the time, because that's just not life."
She added: "Life doesn't work that way. So I'm just grateful for my journey and, of course, my husband Mark!" she quipped, referring to her joke onstage.
Around Town 
During the 7th annual Gold Meets Golden awards brunch on Saturday, veteran athletes from across the world mingled with numerous LGBTQ celebrities to raise money to benefit Angel City Sports, a Los Angeles organization that helps support youths and adults with physical disabilities.
"LGBTQ athletes have doubled in numbers with each Olympics since Beijing 2008, and Gold Meets Golden has featured many since year one," said Charley Cullen Walters, who co-founded and produced the event with fellow Olympics buff and Hollywood Foreign Press Assn. member Scott Orlin.
This year we were proud to welcome Australian swimmer Ian Thorpe, diver Greg Louganis, Dallas Cowboys' Jeff Rohrer, figure skater Randy Gardner and rugby player Phaidra Knight. Also present were Hollywood community members Matt Bomer, Beanie Feldstein, Ben Platt and Ryan Murphy."
Walters was honored that Nancy Hogshead-Makar, a straight ally who won three Olympic golds and has advocated for keeping athletes safe from sexual assault and empowering athletes in their own lives, made the trip from Jacksonville to attend.
Enthused Walters: "Joining Matt Bomer on stage to sing a happy 60th birthday to my childhood Olympic idol Greg Louganis was a personal highlight of the event for me this year."
Lucky attendees of Gold Meets Golden 2020 left with a jam-packed Gold-Medal Gift Bag from the Mr. Morris Foundation valued at over $10,000. Items included a Sanchaya Indonesian Resort Plush Robe and five-night resort stay, Coca-Cola Commemorative Tokyo 2020 smartphone wallet, BMW Beverly Hills mini Golf Kit,  Herradura Tequila Ultra Anejo Bottle with Commemorative Gold Meets Golden Medal, Ghost Democracy Full Clean Skincare Kit, TONAL Fitness $500 coupon and Blender bottle, J'Adore Les Fleurs Everlasting Golden Flower Arrangement, UNIQLO Golden ultra-lightweight down jacket, CBDfx Hydrating CBD Mask and Muscle Balm, Rosetta Stone 24-month access card for learning a new language.
Rex Chou, founder of the luxury skincare line, Ghost Democracy, was thrilled to showcase his products at the event.
"It's an honor to be a part of such an inspiring day. Ghost Democracy is all about exceptionally clean, high-performance skincare and was a natural fit for an event. I loved seeing the high-performing athletes and award-winning performers come together," Choi said.
"To see iconic Olympic legends such as Greg Louganis and Ian Thorpe representing the LGBTQ community was the highlight of my day!"
Also in the gift bag: Paul Mitchell Sugar Cream, Sugar Day Cleanse and Sugar Spray Collection, Wheaties Commemorative USA Women's Soccer Champions Box, UR+H CBD Fire and Ice roll-on and Peppermint lotion, Golden Door Full luxury body skincare kit + Gift Card to a 5 night stay at their resort spa, Cann Deux Full Spectrum CBD serum Le Grand Courtage Brut Rose Wine bottle, beatsbydre Golden Edition Headphones, The Giving Keys Rose Gold Mini Key Pendant Necklace and Official Limited Merchandise for the upcoming Tokyo 2020 Olympic and Paralympic Games.
Getting Groomed
Toska Husted, who owns Toska European Spa spent this past weekend in Los Angeles working her magic on clients for the awards event. Her first client of the new decade was the red-carpet assassin himself, Billy Porter. His first step to shutting down Sunday's red carpet was treating himself to her signature facial, the Toska Triple Lift.
Porter wanted radiant skin that was lifted and using only products from Biologique Recherche. Toska gave the "Pose" star the bright skin he desired, which included Billy's favorites, Lotion P50V, Serum Dermopore,  and Creme Dermo RL. Porter listened to 70's funk and post facial, said that he "loved how bright his skin looked."
Gift Lounge 
As usual, GBK had an incredible pre-Globes gifting suite. Some of the celebrities that stopped by included the stars of nominated films such as Bruce Dern, Michael Madsen and Mike Moh (Once Upon a Time in Hollywood), Ashley Greene (Bombshell), M. Emmett Walsh & K Callan (Knives Out), Trace Lysette (Hustlers), Tzi Ma (The Farewell), and Katherine Narducci (The Irishman) among others.
The celebrities and select media, who attended GBK's Luxury Lounge were treated to this season's hottest items such as beauty and health care by The Super Dentist, Dermafirm USA, Glenn Ivy Hot Springs, AKA Cosmetic, New England Hemp Farm, Harmony Proteins; Trips by Sailrock Resorts and S Hotel Montego Bay Jamaica presented by Swanky Resorts; clothing & jewelry by Trico Field & ZuZu Kim; cool tech and gadgets by Silent Mode, Nature Bright Company, Go Easel, iiRcade, Genius and other gifts by Hestan Vineyards, La Boulisterie, Miyoko's Creamery, Basic Vodka, Yowie Surprise Inside Chocolates, Secret Knock, West Coast Firepits, Gelato Festival and more. This year's on-site charity was Educating Young Minds.
Pansexual Visibility Day 2022 is May 24
Days like Pansexuality Visibility Day are perfect for educating people about the various ways people experience sexual & romantic attraction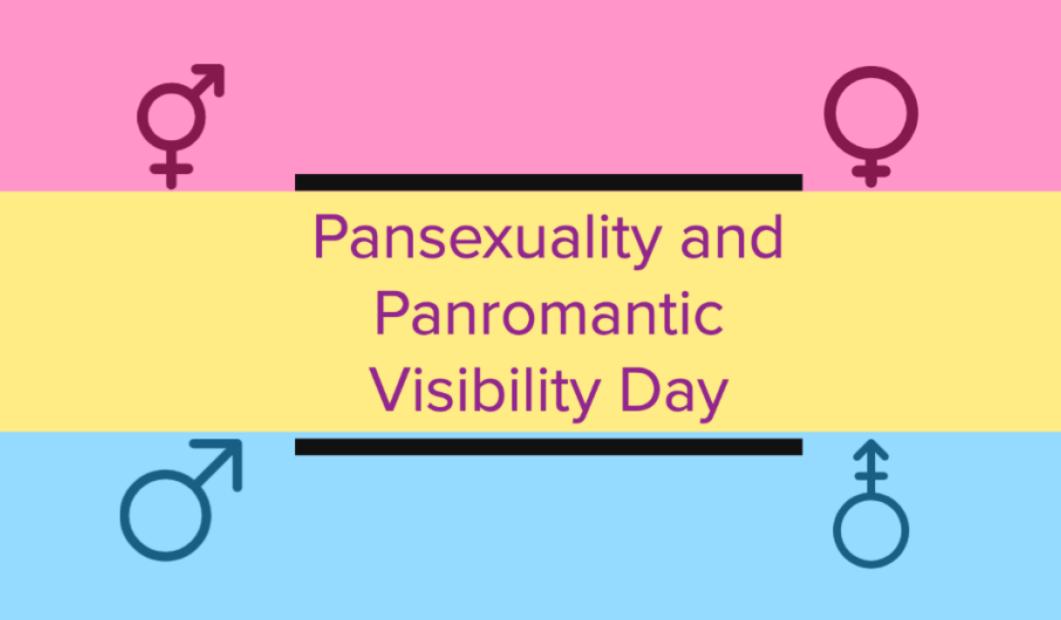 NEW YORK – The Trevor Project is honoring Pansexual and Panromantic Awareness and Visibility Day on May 24, noting that it is a day to celebrate the pansexual and panromantic community and educate others on the community.
As part of creating awareness for the pansexual community, The Trevor Project's 2022 National Survey on LGBTQ Youth Mental Health, captured important data related to the experiences of pansexual youth, who made up 20% of the survey sample.
2022 National Survey Data on Pansexual Youth
53% of pansexual youth reported that they seriously considered suicide and 21% reported they attempted suicide in the past year.
66% of pansexual youth reported experiencing symptoms of anxiety and 79% reported experiencing symptoms of depression.
36% of pansexual youth reported that they have been physically threatened or harmed due to their sexual orientation.
69% of pansexual youth reported that they had experienced discrimination based on their sexual orientation.
The Project MORE Foundation, a leading nonprofit service and support provider to the Northern California Lesbian, Gay, Bisexual, Transgender, Queer, and Questioning (LGBTQ+) and Ally community explains what it means to be Pansexual:
One common misconception that even members of the LGBTQ+ community have is that pansexuality and bisexuality are the same. Bisexuality can loosely be defined as attraction to more than one gender, but many define it with the more narrow definition of attraction to both genders, i.e,: men and women.
Pansexuality differs in that it includes sexual attraction inclusive of ALL gender identities, which means that people can also be drawn to those who are gender fluid or genderqueer. It is similar for people who are panromantic. When a person identifies as panromantic, it means that they can feel romantically towards anyone of any gender identity. 
When people come out as pansexual, headlines often emphasize that it's different than being bi, and while that's true, somebody who is bi may also identify as pan and vice versa. The bisexuality umbrella term includes those who feel attracted to two or more gender identities. Pansexuality refers to people who feel sexual attraction to any gender identity, but because their preference includes two or more genders, they could also consider themself bi. Being pan doesn't mean that a person is going to be attracted towards everyone, but simply that gender identity doesn't play a role in that attraction. 
There are many people who identify as pansexual or panromantic, such as Jazz Jennings, the famous 20-something LGBTQ+ rights advocate who came out as trans as a child. Authors Dana Mele and Caitlin Ricci identify as panromantic. Miley Cyrus, Janelle Monáe, and Brendon Urie are also among famous celebrities who identify as pansexual. 
It is quite common that people who are pansexual go on a journey of self-discovery to figure out their true sexuality. Some, like Bella Thorne, initially identified as bisexual, but then grew to realize that gender plays little to no role in their attraction, so her definition of her sexuality changed to reflect that. 
Miley Cyrus, who came out in 2015 as pansexual, is among one of those who went down the path to self-discovery when it came to her sexuality. In an interview with Variety, she said that an interaction with a non-binary individual helped her understand that she felt attraction towards them regardless of how they expressed their gender. In that moment, she didn't feel gay, straight, or bi, because she wasn't.
Because definitions can be held loosely, one of the most important takeaways is that how a person identifies their sexual or romantic attraction can differ from one day to the next, but celebrating and respecting a person for who they are is what matters most. Days like Pansexuality and Panromantic Visibility Day are perfect for educating people about the various ways people experience sexual and romantic attraction.
About the 2022 National Survey
This survey is one of the largest and only surveys of its kind, representing the experiences of nearly 34,000 LGBTQ young people ages 13-24 across the U.S. It's also one of the most diverse surveys of LGBTQ youth ever conducted – with 45% of respondents being youth of color and 48% being trans or nonbinary.
Lastly, The Trevor Project has a guide, "How to Support Bisexual Youth: Ways to Care for Bisexual, Pansexual, Fluid, and Queer Youth Who are Attracted to More than One Gender" that offers best practices for those looking to support the youth who are attracted to more than one gender in their lives.
The universe comes out to jazz and violins and you're invited
LA prides itself as home of the stars. Don't limit yourself to the mere mortal stars of Hollywood, when the universe is opening its doors
LOS ANGELES COUNTY – Starlight, starbright: Bathing yourself in the magnificent skies has returned to Los Angeles as the historic Mount Wilson Observatory announces… shall we say it… a heavenly lineup for its 2022 program.
The program offers something for everybody: From the universe-fascinated who want to observe and soak up astronomical knowledge to the bright light and musically discerning who are there just for the mind-blowing beauty alone.
Since its founding in 1904 by astronomer and visionary George Ellery Hale, Mount Wilson Observatory has played host to some of the most important discoveries in modern astronomy. Located on Mount Wilson, a 5710-foot (1740-meter) peak in the San Gabriel Mountains of the Angeles National Forest, Mount Wilson Observatory (MWO) features the Snow Solar Telescope (largest in the world from 1905-1908 and the mountain's first installation), a 60-inch telescope (the world's largest operational telescope from 1908-1917), and the 100-inch Hooker telescope (which featured the world's largest aperture from 1917-1949). Mount Wilson Institute has independently operated and maintained the Mount Wilson Observatory since 1989 under a long-term agreement with the Carnegie Institution of Washington.
The observatory offers a series of tours throughout the season for the scientific tourist in you. For the mechanically inclined, you can take an engineering tour of the huge telescopes and understand how they have enabled historic discoveries. For the stargazers, there are public and private tours to actually use the telescopes and peep in on our nearest planetary and constellation neighbors. For the gazers who want to keep things even closer to home, take a look right into our own Sun with the Lunt Telescope.
There is no better way to observe the universe than to do it wrapped in gorgeous music. The observatory steps up and takes advantage of the dome's sensational acoustics by presenting Sunday Afternoon Concerts in the Dome. Top jazz, violinist, brass talents and more will perform in events at 3:00pm and 5:00pm May 22- October 21. The season aesthetics are capped off with [email protected] Observatory in the later summer months which explores sound art in the dome, plein-air painting and sculpting.
It would be a shame to visit the observatory for its visual and auditory sensual offerings alone, however. For those who want to deepen their mind, the season also offers an incredible roster for the astronomy intellect. Lectures from the top experts include discoveries of the deep space mission, women scientists at the observatory, the work of George Ellery Hale, and more.
The gates to Mount Wilson's acreage opens at 10:00am every day and close at 5:30. Visitors can hike the grounds, gaze at the telescope domes that dot the landscape, and browse through the Historic Museum in the Lecture Hall.  Members from the Los Angeles Astronomical Society will gather around the grounds during each of the events during the season and set up specialty telescopes for a view of various night sky objects while attendees await their turn to look through the grand telescopes in the domes.
Los Angeles prides itself as home of the stars. Don't limit yourself to the mere mortal stars of Hollywood, when the universe is opening its doors to experience stellar wonders that will really blow your heart and your mind. We hope to see you at the observatory to experience magnificence together.
For more information:
Concerts: https://www.mtwilson.edu/concerts
Engineering Tours: www.mtwilson.edu/engineering-tour
Public Ticket Nights: mtwilson.edu/public-ticket-nights
Private Telescope Reservations: mtwilson.edu/observe
Solar Viewing: mtwilson.edu/solar-observing
Tours: mtwilson.edu/weekend-docent-tours
Mt. Wilson Observatory: https://www.mtwilson.edu
MWO Facebook: https://www.facebook.com/WilsonObs
MWO Twitter: https://twitter.com/mtwilsonobs MWO Instagram: https://www.instagram.com/mtwilsonobservatory
Padilla joins women's march rally in LA to advocate for abortion rights
"We're coming together this weekend with a powerful message to those who wish to control our bodies & our futures"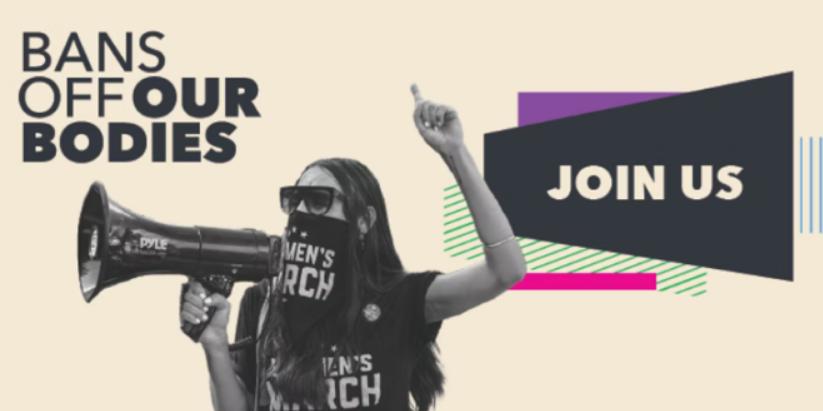 LOS ANGELES – U.S. Senator Alex Padilla (D-Calif.), a member of the Senate Judiciary Committee, will join the Women's March Foundation along with local and national leaders for a National Day of Action, the 'Bans Off Our Bodies' Reproductive Rights Rally. Padilla will deliver remarks on the importance of defending access to safe, legal abortion at the federal level.
Senator Padilla joins leaders in Los Angeles for this day of action following a leaked draft Supreme Court decision that would overturn Roe v. Wade and roll back abortion access protections for millions of women across the country.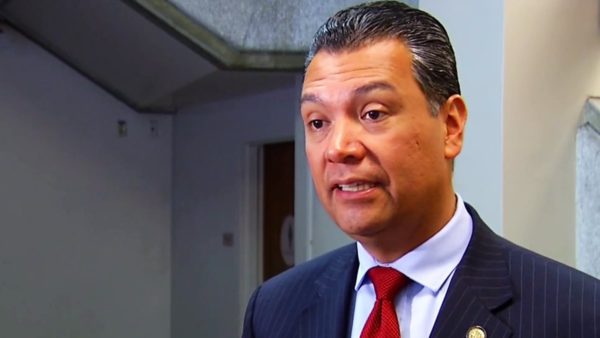 Earlier this week, Padilla voted in support of the Women's Health Protection Act (WHPA), legislation that would codify the right to an abortion into federal law, and spoke on the Senate floor urging his colleagues to pass the bill.
The "Bans Off Our Bodies" daylong event is organized by groups including Women's March, Planned Parenthood Action Fund, UltraViolet, MoveOn, the American Civil Liberties Union and the National Abortion Rights Action League.
"We're coming together this weekend with a powerful message to those who wish to control our bodies and our futures: Keep your bans off our bodies," said Planned Parenthood national organizing director Brianna Twofoot.
| | |
| --- | --- |
| WHEN: | TOMORROW, Saturday, May 14 at 10:00am PT |
| WHO: | Women's March Foundation |
| WHERE: | Los Angeles City Hall, 200 N Spring St., Los Angeles, CA 90012 |