Fate of WeHo Log Cabin is at a confusing stalemate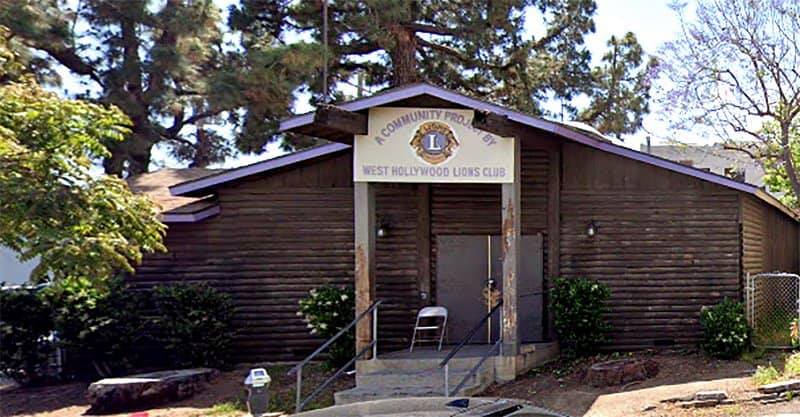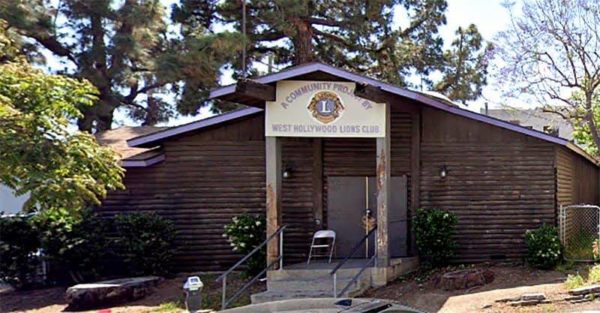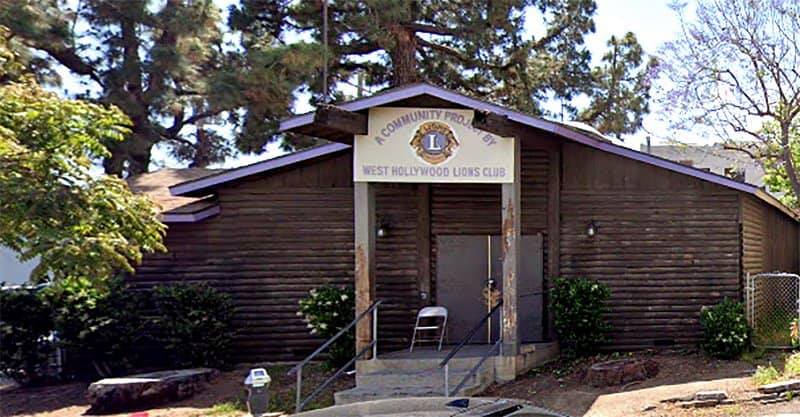 For decades the building known as the "Log Cabin" located at 621 N. Robertson Blvd has served as an oasis for the Los Angeles sober community with 29 meetings held each week at the site.
But the property, while technically within the jurisdiction of West Hollywood, belongs to the City of Beverly Hills. And Beverly Hills wants it gone.
The building's complicated history is murky at best. The Historic Architecture Database lists the date of construction as 1936, although other sources have given dates ranging from 1928 to 1939.
The Log Cabin happens to sit on top of a water well that serves Beverly Hills and the western edge of West Hollywood. According to West Hollywood Councilmember John Duran, it was this well that motivated Beverly Hills to purchase the property. They later allowed the Boy Scouts of America to construct the cabin on the site and for many years it was the headquarters for their Troop 27. They stipulated, though, that the cabin be demolished upon the troop's vacation of the property.
That didn't happen. Instead, the Lion's Club moved into the building and signed a lease with the same demolition clause. At some point they began allowing the space to be used for other meetings. It is now utilized for various recovery groups.
The Lion's Club, which reportedly has a president but no other noticeable representation in Los Angeles, still has control of the building. Their lease expired in 1977 and they are presumedly in a month-to-month agreement. The original lease required just one dollar a year in rent, but apparently not once in the 42 years since the lease lapsed has that dollar been paid.
The sudden interest by Beverly Hills appears to be monetarily motivated. In recent years commercial development has exploded along Robertson Blvd. Selling the property to developers would be profitable for the city. They have also sent site inspectors to the building who have found it in poor condition.
The Lion's Club, or what is left of it, has been asked to vacate and demolish the building by March 31, per their original lease. This information was made public this weekend and the outcry was immediate. A petition has been started to save the Log Cabin.
Numerous dissenting social media and blog posts have been shared. The backlash has led to the City of West Hollywood stepping in to coordinate a solution with Beverly Hills.
On Monday, the two cities issued a joint press release saying, in part, that they are "in discussions to determine a shared approach to the current uses at the Log Cabin property."
What that means and how that effects the eviction notice is yet to be determined. Beverly Hills is offering alternative locations to hold meetings, but West Hollywood will be doing their own site inspections.
The contrast in the statements between West Hollywood and Beverly Hills was subtle but pointed.
West Hollywood City Manager Paul Arevalo seemed to support saving the structure. He stated in the press release, "We are committed to continued availability of services. This space serves a significant and valuable role for the recovery community and we will examine all potential options."
Meanwhile, Beverly Hills City Manager George Chavez's comment appeared to fall on the demolition side. "Both cities recognize the important work that has occurred at the site and the countless lives that have been changed for the better. Our concern is the safety of those within the building," he said.
It is the sober community that will be ultimately affected.
"I've been a member of the sober community for over 20 years," Duran told the Los Angeles Blade. "And that building that some might see as an eye sore is integral to helping stop the use of crystal meth, alcoholism, the spread of HIV/AIDS and so many other issues related to addiction and recovery. To suddenly shut it down takes away an essential ingredient in the city's addressing of these issues."
There is limited space available for such meetings, with West Hollywood's own Drug and Alcohol Recovery Center already booked solid each week. "I don't think Beverly Hills understands how critical the Log Cabin is," added Duran.
Right now, those affected by the turn of events are in a holding pattern. More information will be reported as it becomes available.
Photo of Log Cabin is a stock photo, via John Duran's Facebook page
Trans community fears wave of retaliatory attacks
Gender affirming care is on the chopping block in 11 states, including — most recently — Iowa and Kentucky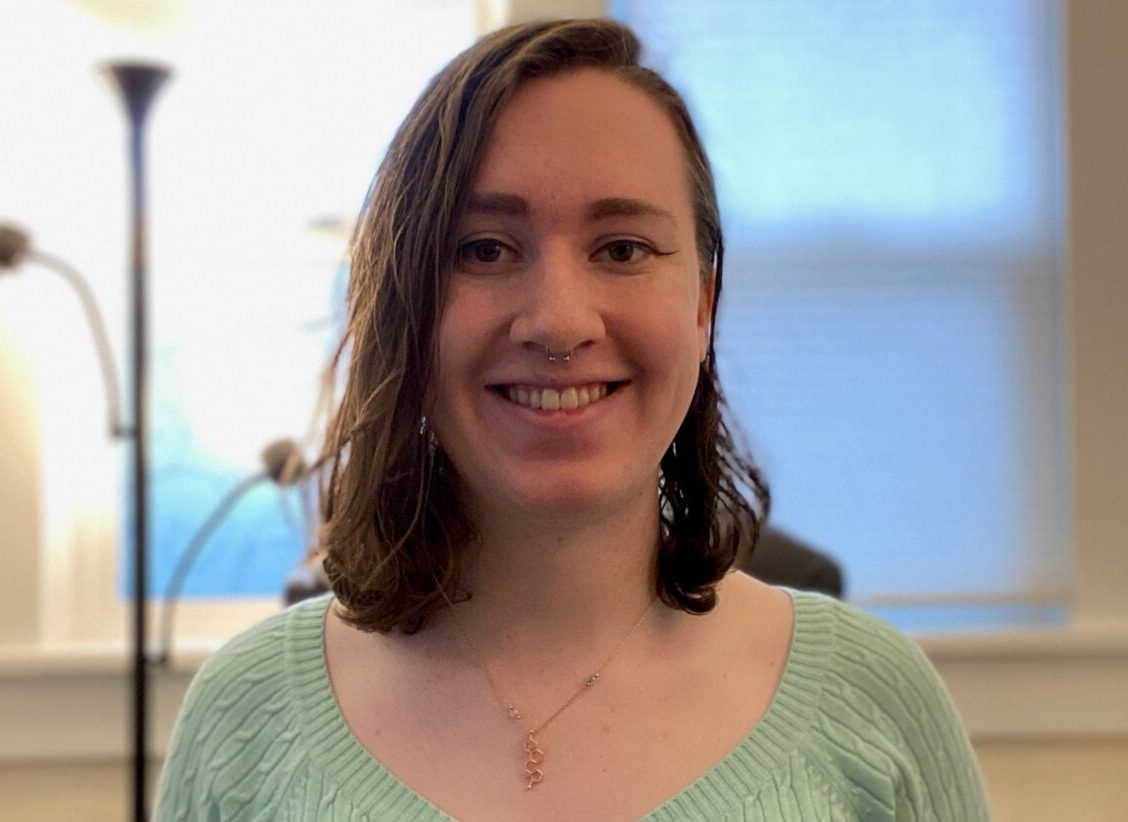 By Sunita Sohrabji | PORTLAND, Me. – Physical violence and verbal abuse are the norm for many transgender youths. This week, as news emerges that 28-year Audrey Hale — who killed six people, including three 9-year-old students at Nashville, Tennessee's Covenant School — was transgender, the LGBTQIA community fears it will be targeted for retaliatory attacks.
Susan Maasch, director of the Trans Youth Equality Foundation in Portland, Maine, told Ethnic Media Services: "We were called yesterday by a man who was screaming at us. 'What are you going to do with your donations? Are you going to use them to train kids to kill Christian children?' This was very scary."
"We've got scared children, scared families, scared organizations who are afraid of being targeted, but there's no support," she said. Maasch said she called the FBI to report the hateful phone call but could not get past a receptionist. "I will talk to local police, but I'm not sure what will come of that. The response just isn't there."
The FBI and the Justice Department did a briefing this week with organizations who support transgender youth, advising them how to keep safe during a possible uptick in violence against the community.
"This is a terrible, scary, and intimidating time for transgender people and their loved ones," said Maasch. "The fact that this shooter was transgender is going to be used and abused by politicians and others."
She noted the current climate of hostility in many states, which are demonizing trans individuals via legislation and rhetoric. "These are right-wing attacks by uninformed people. There's a sense of going backwards."
Kids in red states are having a particularly rough time, said Maasch, noting that few resources are available to them.
Maasch spoke of the need for gender affirming care, noting there is no cure for body dysphoria. "If you don't treat, that's when you get into danger. Some children go dark when you try to will away their gender. They begin to lose hope, and become depressed and anxious."
Gender affirming care is on the chopping block in 11 states, including — most recently — Iowa and Kentucky. Other states which ban gender affirming care for minors include: Alabama, Arkansas, Arizona, Florida, Georgia, Mississippi, South Dakota, Tennessee and Utah.
The US Department of Health and Human Services defines gender affirming care as patient-centered treatment which aligns individuals' outward, physical traits with their gender identity. "Gender diverse adolescents, in particular, face significant health. disparities compared to their cisgender peers," notes HHS.
Maasch encouraged children who are struggling with gender identity to reach out to her organization TYEF or The Trevor Project, which has a good track record of supporting transgender youth. Trusted individuals, including older siblings or an aunt, can also be a source of support, she said.
Physical violence is the norm for many transgender youth. Last June, a transgender student in Kalama, Washington was kicked repeatedly by another student wearing steel-toed boots, and had to be hospitalized. A transgender teen in Pompano Beach, Florida has been savagely attacked twice. The teen was kicked, beaten and spat upon relentlessly, the first time when they were in 6th grade.
In March, eight students savagely beat a transgender student on a Tulsa, Oklahoma school bus.
Stella Tice spent much of her young life trying to fit into the norms of the gender to which she was assigned at birth.
"I always felt I was different from everyone else," Tice, 22, told EMS. "The early stages of dysphoria hit especially hard during puberty. I didn't have any language or knowledge to express it," said Tice, who grew up in rural Klamath Falls, Oregon, and attended church every Sunday with her family, as well as a religious youth group every Wednesday evening.
Tice says she was bullied a lot in school. But she never told high school administrators or even her parents about what she was experiencing. "It made me uncomfortable to share my feelings because I was worried about being ridiculed by my peers."
About 16 months ago, with the support of her partner, Tice began transitioning into a woman. Telling her parents was initially difficult. "It was a rough start, but they definitely did a lot of learning. I come from a very tight-knit family. And they didn't want to lose me."
Tice's older brother turned out to be one of her strongest supporters. "'Wherever you end up, you have my support 100 percent,' he told me."
Tice and her partner live in Eugene, Oregon, which has a large LGBTQIA community, so the young woman was able to access the support she needed during her transitioning process.
Tice urged trans youth to turn to sub-Reditts, Twitch transgender streamers, and TikTok transgender content creators, to get a sense of community and support.
"I know this is a cliche, but it will and does get better," she said.
*****************************************************************************************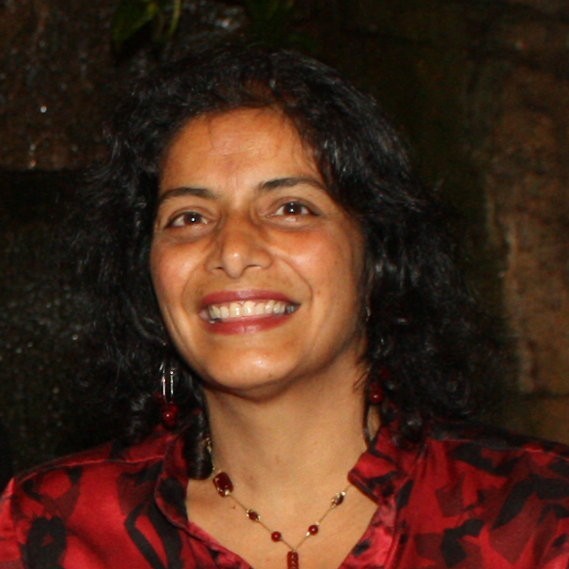 Sunita Sohrabji is a contributing editor at Ethnic Media Services.
*************
The preceding article was previously published by Ethnic Media Services and is republished with permission.