Season 6 Fonda/Tomlin-led Netflix comedy is full of grace, frank as ever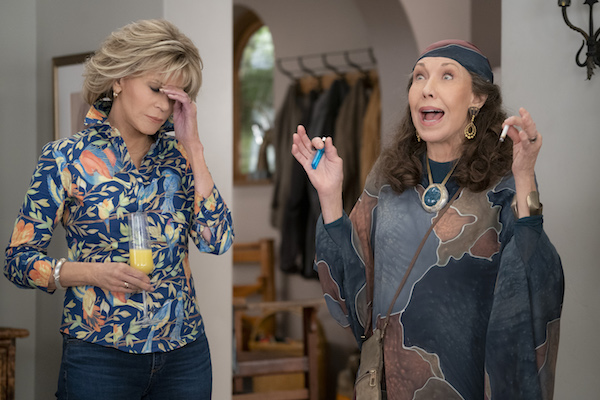 Change comes crashing in like waves at the beachfront property shared by the polar opposite title characters of "Grace and Frankie," as Season 6 picks up mere seconds after the last one left off.
Now available in full on Netflix, the 13 episodes of this penultimate season deliver game-changing storylines for every member of the ever-evolving, deliciously dysfunctional, San Diego-based Hanson and Bergstein clans.
Honeymoon plans, health scares, mobility issues, an arrest warrant, a bacon curfew, and a new invention from the creators of a pleasuring device designed for older females figure into the goings-on.
Haven't seen the series? You're missing out on a binge-worthy ensemble comedy, and one of the few shows committed to exploring, with sly humor and saucy language, the potentials and limitations of the 70+ set.
Loyal fans and curious newcomers alike, be warned: The below paragraph contains backstory tidbits, and the rest of the proceedings drop some current season spoilers.
With Jane Fonda as vodka martini-loving, mega-WASPish cosmetics company founder Grace Hanson and Lily Tomlin as hard-toking, hearing-challenged free spirit Frankie Bergstein, these two women with only mutual loathing in common are thrust together by a shocking announcement: Their divorce lawyer husbands, ultra-liberal people-pleaser Sol Bergstein (Sam Waterston) and musical theater-loving, comparably conservative Robert Hanson (Martin Sheen) are embarking on a life together. Appropriately stunned, Grace and Frankie both stake their claim to the beach house whose "good investment" purchase served as canoodling central for Sol and Robert. A younger generation is also experiencing upheavals, as the Hansons and Bergsteins each have two children. Respectively, they are brood-tending, troubled-marriage Mallory (Brooklyn Decker) and filterless insult savant Brianna (June Diane Raphael), and adopted sons Coyote (Ethan Embry, as a recovering addict) and Bud (Baron Vaughn, as a divorce lawyer and go-to fixer of family drama).
Having made its debut in May 2015, "Grace and Frankie" is the brainchild of veteran comedy creators Marta Kauffman and Howard J. Morris.
"We are, first and foremost, writers," says Morris, of his working dynamic with "Friends" co-creator Kauffman. "I've known Marta since she gave me my first job [as a writer] on 'Dream On,' in 1990. We've always shared a similar sensibility. It's comic, but doesn't leave the realm of the real. We both love complicated situations that are messy and human, and reflect how people really are."
Even though "Grace and Frankie" is, notes Morris, "an absolute, avowed comedy," he and Kauffman are not afraid "to hit the more poignant moments. We decided early on that this is a show about hope, about what happens when you think your life is over, but it isn't."
Of the once-contentious, still-tense Grace and Frankie relationship, says Morris, "They're always going to be at odds, because whatever they do, they approach it from opposite attitudes."
Citing a pivot in Season 3, Morris recalls, "You're doing a show about two people who, at the beginning, really disliked each other, and you can't keep doing that show, reacting to the fact that their husbands left them… So we had them open a business, helping older women with products that people don't usually talk about."
Frank talk tackled with grace is something "Grace and Frankie" excels at, especially as it applies to people of a certain age.
"That's something we really wanted to explore," says Morris, "and when there's something nobody else is doing, it's often an opportunity. That excited us. So we will always ask, 'What are we talking about that is true to these characters, and their age?' It's not a show that could be done if they were 35."
As for how the narrative evolves, says Morris, "We sit down at the end of the year, watch the previous season, and see what the hanging chads are."
Such reflection has yielded the return of supporting characters, including, says Morris, "Tim Bagley, who cracks us up constantly."
Seen previously as the tyrannical director of a gay community theater troupe who runs a catering business with his husband, deadpan artist Bagley's hypercritical Peter returns this season, taking a weak stab at amending for his stint as the demanding houseguest of Sol and Robert (whose impossible dream of playing the lead in "Man of La Mancha" was crushed when Peter cruelly downgraded him to Sancho Panza).
Ernie Hudson, as the main ingredient supplier of Frankie's yam-based lube, returns from Santa Fe to vie for her attention, alongside newcomer Michael McKean, as a monied Deadhead with a secret Frankie fails to hear, during a date in a noisy restaurant ("He's fantastic," Morris rightly notes, of McKean). Millicent Martin, as former divorce firm secretary (and porn director?) Joan-Margaret, builds on her legacy of straight talk, while Peter Cambor returns as accountant Barry, whose sperm donation to a lesbian couple further complicates his relationship with Brianna.
But for all these notable guests who grew into recurring characters, Morris says Peter Gallagher has proven to be "the most obvious" example of, "Oh, wait, there's something more there, and we've got to write this."
Gallagher plays Nick Skolka, the charismatic, confident tycoon whose unyielding commitment to considerably older Grace led to a Vegas marriage at the tail end of last season.
"Whenever you cast somebody who's a potential romantic lead," says Morris, "it's so hit or miss. But we immediately recognized Jane and Peter have this great chemistry."
Also high on the show's chemistry scale (aggressively topped by Fonda and Tomlin) are Sheen and Waterston. The well-paired straight actors share frequent smooches and knowing glances that convey the hard-won intimacy of Robert and Sol, whose journey out of the closet is soured by frequent reminders that they cheated on their wives for 20 years. Add to that their bickering nature and propensity for keeping secrets (par for the course for this show), and you've got decidedly less than ideal poster boys for the gays. Morris acknowledges there's been some pushback on that.
"The criticism we've gotten, especially in the beginning," he says, "is that it wasn't truly 'gay' enough, or felt inauthentic." But from the very beginning, he recalls, "We were like, 'We're not going to be suddenly having them wear leather pants.' We've stayed true to who these guys are, who were repressed all this time." (Sol does don leather this season, but it's more about revenge than fetish.)
"Aside from that," Morris says, of the can't-be-all-things-to-all-people Robert and Sol relationship, "people in the gay community just go crazy for Jane and Lily, and we're just very grateful that the show was embraced."
In the service of authenticity, Morris notes the contribution of gay writers John Hoffman and Billy Finnegan. "He's fantastic," Morris says, of Hoffman, "and will always let us in on the perspective of people he knows." Finnegan, Morris says, "is just a tremendously funny, talented guy."
Among other things, Finnegan and Hoffman are responsible for writing, respectively, episodes 3 and 4 of Season 4, which tie up a Robert/Sol storyline about activism, flesh out the Grace/Nick age difference thing, give the title characters their zaniest scheme to date, and kills off Frankie, in a manner of speaking. Dense with plot pivots and one-liners that we dare say could only come from a "gay sensibility," the episodes also offer new takes on the show's core themes of aging, partnering, and reinvention.
Now, says Morris, the creative team is challenged with the task of closure: Season 7 will be their last, with 16 episodes ordered (three more than the usual).
"I can say it will continue in a vein of hope," says Morris, "but it does feel like a lot of pressure. You want to do it justice. We really want to deliver for everybody who's been there for us."
'Cured' beautifully chronicles fight for dignity
New doc revisits APA designation of homosexuality as a sickness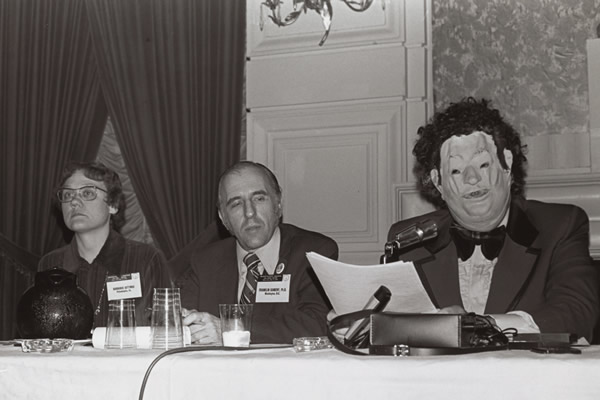 At the 1970 American Psychiatric Association convention, in front of 10,000 professional members, LGBTQ activists had a single rejoinder to decades of APA designation of homosexuality as a sickness in need of treatment: "There is no 'cure' for that which is not a disease." It marked the first direct clash with a psychiatric profession that had classified homosexuality as a mental disorder and advised everything from talk therapy to psychologically destructive shock therapy to "cure" homosexuality.
After Stonewall, gay activists concluded that the classification of homosexuality as a mental illness by the APA would hold back the advancement of the gay rights movement. To secure equality, activists knew they had to debunk the idea that they are sick.
The struggle to remove homosexuality from the APA's definition of mental illness is beautifully chronicled in the forthcoming documentary "Cured" — beautifully because the filmmakers contrast erroneous characterizations of homosexuality by mid-century psychiatrists with mid-century photographs that bore witness to gay people's actual nature.
Getting the APA to change required more than storming conferences. Gay activists, for instance, pinpointed sympathetic young psychiatrists who could act to reform the APA from within and helped them win seats on the Board of Trustees. Meanwhile, the culture was changing. In the 1970s, gay visibility was growing, which boosted the campaign to end the sickness label.
At its 1972 convention, the APA offered a platform to gay rights activists Frank Kameny and Barbara Gittings. The duo invited Dr. John Fryer to testify about what it was like to be a gay psychiatrist. Fearing damage to his reputation (he had previously lost a position for being gay), Fryer donned a mask and adopted the title H. Anonymous. Despite his cloaked persona, his testimony was, in the words of one attendee, a "game-changer."
Fryer spoke as a gay man with "real flesh and blood stand[ing] up before this organization and ask[ing] to be listened to" and evoked the great emotional toll of being forced to live in the closet — "this is the greatest loss: our honest humanity." The tide was turning but the intransigent faction needed a few more kicks. Representing a new generation of psychiatrists, Dr. Charles Silverstein would lay down the gauntlet: The APA could either continue to promote "undocumented theories that have unjustly harmed a great number of people" or accept the genuine science that being gay was no illness. At the next year's convention, in a final clash between opposing sides, Gay Activist Alliance member Ronald Gold pointed out the absurdity that a medical practice predicated on making sick people well was making "gay people sick." The APA ended its mental illness classification in 1974.
"Cured" represents a growing awareness of the history of "curing" homosexuality. Netflix recently premiered "Pray Away" about the so-called "ex-gays" who promoted conversion therapy, the destructive practice by fundamentalist Christian quacks. The film "Boy Erased" (2018) took a similar sledgehammer to conversion therapy.
Precisely because of the long-term ill-effects of stigmatizing gay consciousness, the LGBTQ community has in recent years targeted conversion therapy. Twenty states have banned conversion therapy for minors, and an additional five states have enacted partial bans.
Although thoroughly discredited by medical professionals, including the APA, conversion therapy continues to harm thousands of youths each year. While "Cured" is instructive for LGBTQ activists combatting conversion therapy nationwide, it has an even more important lesson.
"There isn't anything wrong with them, so there can't be anything wrong with me," is how one gay man remembers feeling upon entering a gay bar, witnessing convivial gay men and realizing it was time to ditch his homophobic shrink and embrace himself.
It struck a deep chord with me because I had a similar epiphany as a young man. Feeling my way around my sexuality as a grad student in New York, it all finally came together one night at a Greenwich bar as I sat across from two gay men and chatted about traveling and career ambitions. I am doing nothing wrong, I thought. It made no sense to be afraid of living my life as a gay man.
Our determination to live openly remains a potent inspiration for those still struggling with acceptance, and the strongest rebuke of those who would seek to erase us.
"Cured" premieres on PBS on Oct. 11.
A bisexual coming-of-age tale with heart
'Things We Couldn't Say' offers pleasant surprises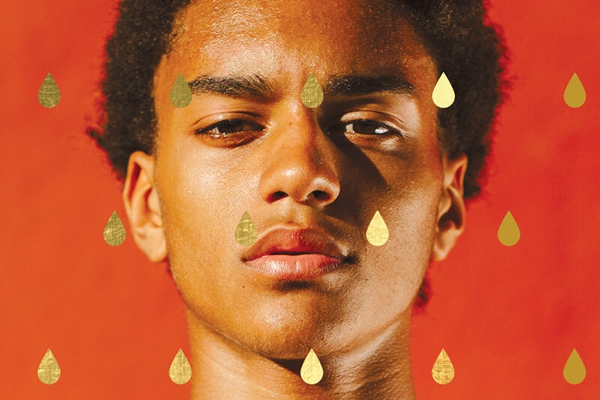 'Things We Couldn't Say'
By Jay Coles
c.2021, Scholastic $18.99/320 pages
You'd like an explanation, please.
Why something is done or not, why permission is denied, you'd like to hear a simple reason. You've been asking "Why?" since you were two years old but now the older you get, the more urgent is the need to know – although, in the new book "Things We Couldn't Say" by Jay Coles, there could be a dozen becauses.
Sometimes, mostly when he didn't need it to happen, Giovanni Zucker's birth mother took over his thoughts.
It wasn't as though she was the only thing he had to think about. Gio was an important part of the basketball team at Ben Davis High School; in fact, when he thought about college, he hoped for a basketball scholarship. He had classes to study for, two best friends he wanted to hang out with, a little brother who was his reason to get up in the morning, and a father who was always pushing for help at the church he ran. As for his romantic life, there wasn't much to report: Gio dated girls and he'd dated guys and he was kinda feeling like he liked guys more.
So no, he didn't want to think about his birth mother. The woman who walked out on the family when Gio was a little kid didn't deserve his consideration at all. There was just no time for the first woman who broke his heart.
It was nice to have distractions from his thoughts. Gio's best friends had his back. He knew pretty much everybody in his Indianapolis neighborhood. And the guy who moved across the street, a fellow b-baller named David, was becoming a good friend.
A very good friend. David was bisexual, too.
But just as their relationship was beginning, the unthinkable happened: Gio's birth mother reached out, emailed him, wanted to meet with him, and he was torn. She said she had "reasons" for abandoning him all those years ago, and her truth was not what he'd imagined.
There are a lot of pleasant surprises inside "Things We Couldn't Say."
From the start, author Jay Coles gives his main character a great support system, and that's a uniquely good thing. Gio enjoys the company of people who want the best for him, and it's refreshing that even the ones who are villains do heroic things.
Everyone in this book, in fact, has heart, and that softens the drama that Coles adds – which leads to another nice surprise: there's no overload of screeching drama here. Overwrought teen conflict is all but absent; even potential angsts that Gio might notice in his urban neighborhood are mentioned but not belabored. This helps keep readers focused on a fine, relatable, and very realistic coming-of-age story line.
This book is aimed at readers ages 12-and-up, but beware that there are a few gently explicit, but responsibly written, pages that might not be appropriate for kids in the lower target range. For older kids and adults, though, "Things We Couldn't Say" offers plenty of reasons to love it.
Father & Trans son musical duo make history on NBC's 'The Voice'
"I do have a special connection to the concept of a Blind Audition where the only thing that matters is the art and who the person is inside"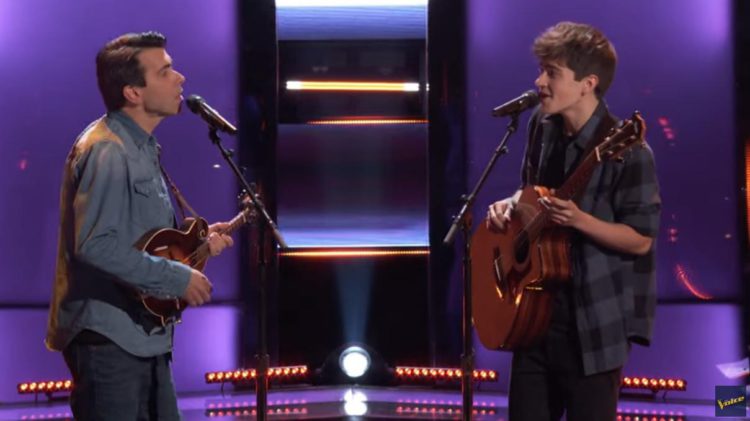 BURBANK – The unique folksy blend of the voices in a sweet rendition of the John Denver classic song "Leaving on a Jet Plane" this week on NBC's The Voice, caused celebrity judges Kelly Clarkson and Ariana Grande to mash their buttons and turn their chairs around and face the performance.
Unbeknownst to the entire panel of judges, which also includes John Legend and Blake Shelton, they were witnessing a bit of history for the reality musical talent search television show. On stage was 57-year-old music teacher Jim Allen and his son Sasha- the moment was groundbreaking as the 19-year-old teen singer is a Trans male.
In the pre-performance video profile, the younger Allen reflected "I do have a special connection to the concept of a Blind Audition, where the only thing that matters is the art and who the person is inside." Allen went on to detail more of his background; "I was born female, and I never felt comfortable, and it ate away at me the more I grew up."
The pair from Newtown, Connecticut have an obvious deep bond. Referring to his kid, the elder Allen said: ""It's a parent's job to listen to your child, even when it's hard to understand them," he then added. "And that brought forth extreme sadness at not having understood what he had been going through for years. […] While it is such a big and extraordinary thing to absorb, there are fundamental things that don't change about a person. And it's nice to be at that point where, you know, it's not a big deal."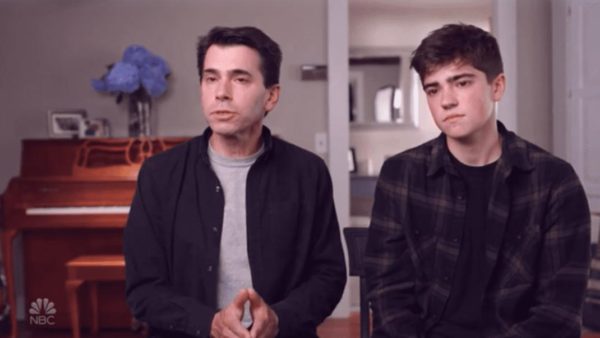 "I remember at night just laying in bed and thinking, 'If I could just wake up as a completely different person, I would do it. I would give up everything I have to be able to live in peace and live comfortably without being tormented internally.' I used to write in notebooks, 'I feel like a boy. I want this so bad.' And I'd shred it up into such tiny pieces, because I was so scared for anybody to know," the younger Allen shared.
"The only way to feel like me was to transition to male. I dealt with a lot of hateful comments, whether it was from my classmates or from teachers. I wouldn't have been able to get through high school without music and without art to express what I was going through," he said.
Duo Jim and Sasha Allen Sing John Denver's "Leaving on a Jet Plane" | The Voice Blind Auditions 2021: