'Little America' episode about gay Syrian refugee banned in 11 countries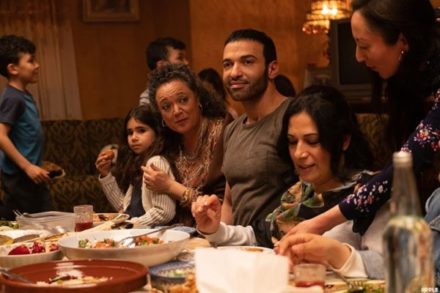 The LGBTQ-themed episode of the new and acclaimed Apple TV+ series "Little America" has been banned in nearly a dozen Middle Eastern countries.
The series, which debuted on January 17, comes from a writing and producing team that includes "Big Sick" writers Kumail Nanjiani and Emily V. Gordon, alongside "Master of None" co-creator Alan Yang, Lee Eisenberg, Joshuah Bearman and Joshua Davis. It has been lauded by audiences and critics alike, and was renewed by the fledgling streaming platform for a second season even before the first had even premiered.
Based on a true stories series in Epic Magazine, the show's official description tells us it goes "beyond the headlines to look at the funny, romantic, heartfelt, inspiring and unexpected lives of immigrants in America, at a time when their stories are more relevant than ever." Each stand-alone episode relates the narrative of a different American immigrant, following the hopes, dreams, and hardships of the immigrant experience. Though the show's focus is on character and compassion, its stories are inescapably political in today's oppressively nationalistic climate; as the Pakistani-American Nanjiani recently observed in an interview, "Just by saying that immigrants are human beings with hopes and desires and likes and dislikes in this climate is a radical statement."
The season's final installment, which is entitled "The Son," is the story of Rafiq (Haaz Sleiman), a closeted Syrian man whose inadvertent outing to his family sparks an escape that will ultimately bring him to America. Directed by Stephen Dunn, who also co-wrote with Amrou Al-Kadhi, and based on the real-life story of a Syrian named Shadi, it's an emotional roller-coaster ride that offers a layered and compassionate document of authentic queer experience; for many LGBTQ audiences, the young protagonist's journey – his escape from the homophobia and repression of his family and their culture, his building of a "queer family" along the way, and his joy upon finding himself in a place where he can not only finally be free, but be and accepted and loved, just as he is, by the people around him – is profoundly relatable.
The episode faced political obstacles even before it was made. As revealed by Dunn in an interview with Queerty, the episode "almost never happened" because the actor chosen to play Rafiq's friend Zain (Adam Ali, a Lebanese-born resident of Manchester, UK) was unable to enter America for filming due to Trump's "travel ban." Fortunately, the producers and the studio were willing to undergo the considerable difficulty of moving production from New Jersey to Canada – a decision that Dunn says left him "floored."
Dunn also observed that the real-life Rafiq would have been denied his asylum request if it had been submitted in Trump's America (the story is set in the mid-2000s), which would have led to a much different outcome for the refugee, who worked with the show's creative staff to fill in details of his experience during production of the episode.
Now, word has come that the episode has been banned by eleven different nations – ten in the Middle East and Russia – for its LGBTQ content.
On Saturday, co-writer Al-Kadhi, a drag performer from Iraq who identifies as non-binary, tweeted news of the ban, saying "We've just found out that our episode in #LittleAmerica has been banned from several Middle-Eastern countries. We're so sorry and we're working to make it valuable. If you have experienced this or are noticing changes, please let us know."
They followed up Monday with another tweet pledging to work toward making the episode available to viewers in the affected countries, saying, "This is the harsh reality of making queer Arab work. The Trump travel ban meant we had to move this shoot out of America. And now our #LittleAmerica episode has been banned in 11 countries. We're so sorry about this – please know we're working hard to find a way to get it to you."
In an interview with Pink News, Al-Kadhi said, "I know lots of queer Arabs and Muslims currently living in the Middle East who feel terrified of expressing themselves, and was desperately hoping that this episode could act like some kind of balm or source of home and comfort for them. It really saddens me to think that they don't have access to the episode –
They also added, "It's the grim reality of trying to tell queer Arab stories in this global climate of far-right nationalism. They don't make it easy — which is why it's all the more important we fight like hell to tell them."
Andre Leon Talley, iconic Black fashion journalist & editor dies at 73
Talley worked at Vogue during an unprecedented time of growth in the fashion industry in the 1980's and 1990's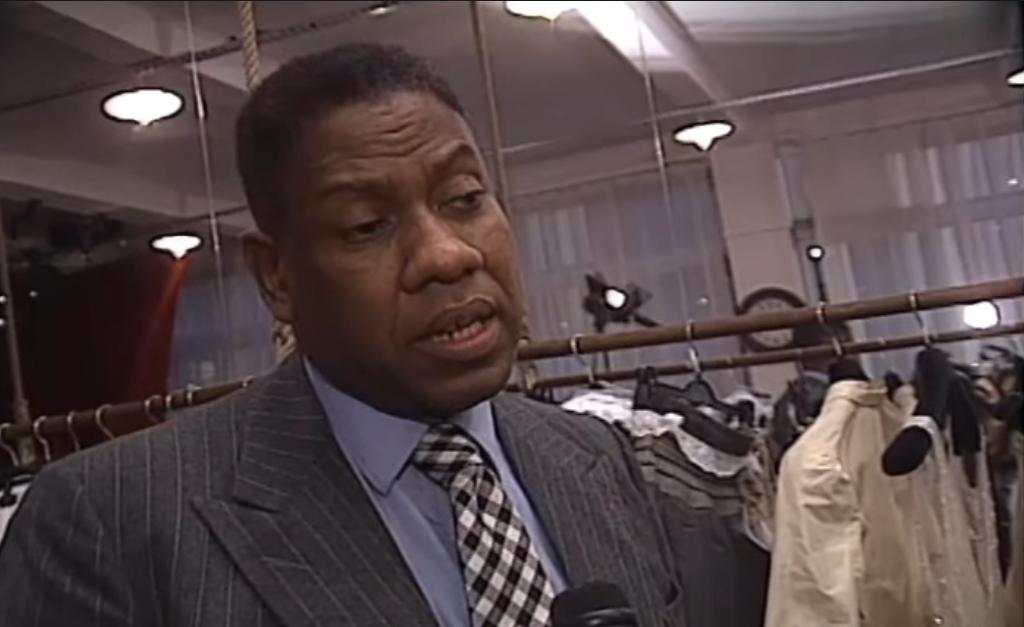 WHITE PLAINS, Ny. – Andre Leon Talley, a formidable iconic fashion journalist and the former creative director and one-time editor-at-large of Vogue magazine, passed away at age 73 of unspecified causes at a hospital in White Plains, an inner suburb of New York City in Westchester County, New York.
News of the famed fashion journalist's death Tuesday was first reported by celebrity news and gossip site TMZ.
Andre Leon Talley, a giant in the fashion world, has died at 73. https://t.co/eckqP7zdwk

— TMZ (@TMZ) January 19, 2022
Talley was known for his close friendships with designers like Karl Lagerfeld, Tracy Reese, Rachel Roy, and singer/actress Jennifer Hudson, and Vogue magazine editor in chief Anna Wintour among others.
Talley worked at Vogue during an unprecedented time of growth in the fashion industry in the 1980's and 1990's. From 1983 until late 1987, he was the magazine's the news director and was then promoted to Vogue's creative director in '88, a post he held until 1995. He later came back to the magazine in 1998 as the editor-at-large until his departure in 2013.
Born in Washington D.C. on October 16, 1948 and raised in North Carolina, Talley graduated with a Bachelor of Arts degree in French Literature in 1970 from North Carolina Central University. He later attended Brown University, after he was awarded a scholarship, where he earned a Master of Arts degree in French Literature in 1972.
Talley's early career as a journalist saw him working at Andy Warhol's Factory and Interview magazine. He later became the Paris bureau chief for Women's Wear Daily.
His later career saw Talley hosting his own radio show principally concerned with fashion and pop culture on Sirius XM. He also released a book The Chiffon Trenches: A Memoir on May 19, 2020, which detailed his early career start and some of the issues he encountered as a Black man.
Talley was also an LGBTQ+ icon. When asked about his sexual orientation by daytime chat show host Wendy Williams during a May 29, 2018 appearance, he stated, "No, I'm not heterosexual; I'm saying I'm fluid in my sexuality, darling."
Andre Leon Talley, Fashion's Godfather | Fashion Icon Profile:
VideoFashion profile in 2020 marking of the release of Andre Leon Talley's memoir, "THE CHIFFON TRENCHES."
Andre Leon Talley | Full Address | Oxford Union:
64th Annual Grammy Awards rescheduled to April
Trevor Noah, Comedy Central's Emmy® Award-winning "The Daily Show" host will return as master of ceremonies for Music's Biggest Night®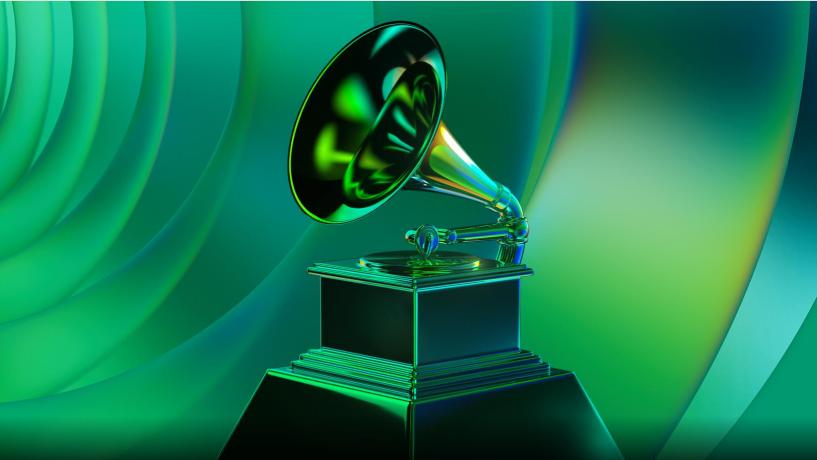 SANTA MONICA – The 64th Annual GRAMMY Awards® have been rescheduled and will now broadcast live from the MGM Grand Garden Arena in Las Vegas on Sun, April 3 (8-11:30 p.m., live ET/5-8:30 p.m., live PT) on the CBS Television Network and will be available to stream live and on demand on Paramount+.
Trevor Noah, Comedy Central's Emmy® Award-winning "The Daily Show" host and comedian, will return as master of ceremonies for Music's Biggest Night®. The show moved from its original date of Jan. 31 amid growing concerns surrounding the Omicron variant. News of the rescheduled date was initially shared via a joint announcement from the Recording Academy®, CBS and CMT.
With THE 64TH ANNUAL GRAMMY AWARDS shifting airdates, the CMT MUSIC AWARDS, country music's only entirely fan-voted award show, will move from its originally scheduled date of Sunday, April 3 to a later date in April.
Information about the date and location of the awards show will be announced in the coming weeks. This will be the inaugural broadcast of the CMT MUSIC AWARDS on the CBS Television Network. The show will also be available to stream live and on demand on Paramount+*.
Additional details about the dates and locations of other official GRAMMY® Week events, including the GRAMMY Awards Premiere Ceremony®, MusiCares® Person of the Year and the Pre-GRAMMY® Gala will be announced soon.
The 64th Annual GRAMMY Awards are produced by Fulwell 73 Productions for the Recording Academy.
'Jeopardy!' champ helps 83-year-old accept Trans people
Schneider recognized the challenges that come with being an openly Trans woman on national TV, but noted: "I thought it would be worse"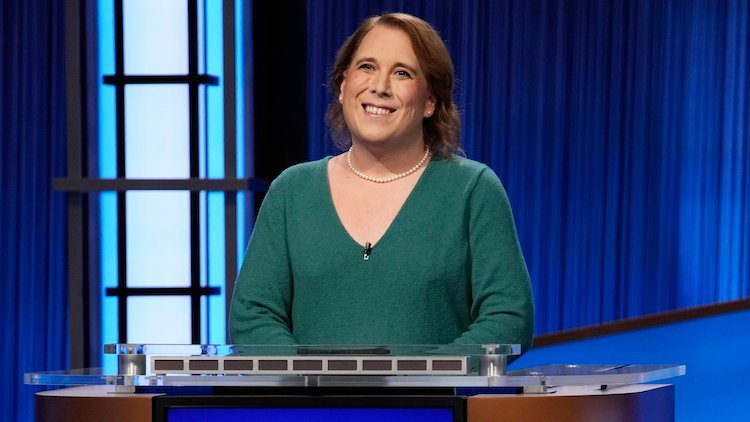 OAKLAND – Trans "Jeopardy!" champion Amy Schneider, the most winning woman in the show's history, opened up in a recent interview about learning that her TV presence helped an 83-year-old man learn to accept Trans people. 
In an interview with NPR, Schneider recognized the challenges that come with being an openly Trans woman on national TV, but noted: "I thought it would be worse."
Though Schneider has dealt with her fair share of transphobic comments on the internet, she told NPR's Ari Shapiro that she stays out of the comment sections because it's better for her mental health.
However, she did recall receiving one Twitter post that highlighted the positive impact of her visibility.
"After two to three years of conversation, you being on "Jeopardy!" every night has taught my dad to be accepting of Trans people," the post said, according to Schneider. "You're the first person he's used correct pronouns with, an 83-year-old man saying, this isn't too hard. Thanks for your message of love." 
"That is just one of the best things I could hear," Schneider said. "And that I've been able to do that, give people that experience – and if I'm helping them, that's what I want to do most of all."
On Friday, Schneider won her 33rd straight game, the third-longest winning streak in "Jeopardy!" history, amassing $1,111,800 in winnings.
Recently, the history-making contestant returned to Twitter after a brief hiatus sparked by being robbed at gunpoint over the New Year's weekend.
"Hi all! So, first off: I'm fine. But I got robbed yesterday, lost my ID, credit cards, and phone," she said, adding: "So, I doubt I'll even start writing tonight's game thread today, and if I keep winning, it may take a bit for me to get caught up. Thanks for your patience!"
Schneider, an engineering manager from Oakland, has been an inspiration to many during her historic run on the show. 
"Seeing Trans people anywhere in society that you haven't seen them before is so valuable for the kids right now that are seeing it," she told ABC affiliate KGO-TV in November, adding: "I'm so grateful that I am giving some nerdy little Trans kid somewhere the realization that this is something they could do, too."