February 4, 2020 at 12:53 pm PST | by Staff reports
What?! Pete is gay and married to a man?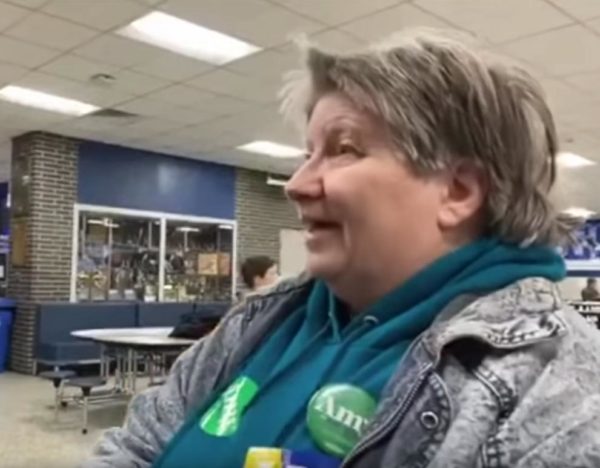 Democratic precinct captain Nikki van den Heever 's already stressful Iowa caucus Monday was escalated when a middle-age woman voter learned that the Democratic candidate she had just voted for was in a same-sex marriage.
The unidentified woman was captured on video demanding her caucus card back when she was told former South Bend, Indiana Mayor Pete Buttigieg was gay.
"Are you saying that he has a same-sex partner? Pete?" the woman wearing a clearly visible button supporting Minnesota U.S. Senator Amy Klobuchar asked in a video clip which was posted to both Twitter and Reddit early Tuesday morning.
"Yes," van den Heever replied to her.
"Are you kidding?" "Then I don't want anybody like that in the White House. So can I have my card back?"
"I don't know, you signed it. We could go ask," van den Heever responded but in an effort to deescalate the situation and educate the irate voter tells her "The whole point of it is, though, he's a human being, right? Just like you and me and it shouldn't really matter…"
"Well he better read the Bible," the woman replied.
"He does, and he says that God doesn't choose a political party because…" van den Heever said.
"Why does it say in the Bible that a man should marry a woman then?" the voter interrupted her.
"Well I totally respect your viewpoint on this, I so totally do, but I think that we were not around when the Bible was written," van den Heever told her in response.
"How come this is never been brought out before?" the woman then asks. Whereby bystanders immediate chime in that Buttigieg's sexual orientation was widely known.
Here's the YouTube video capturing the discussion: