'Jose' finds hope in Guatemalan drama
Torn between love and commitment to family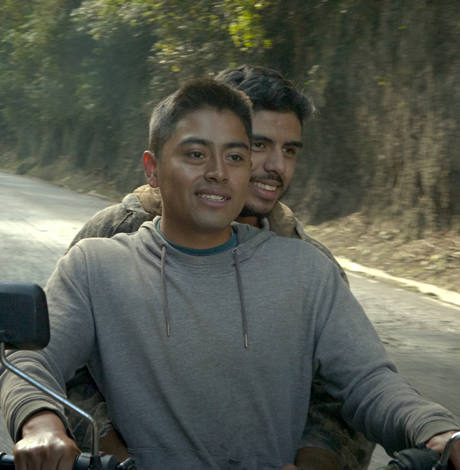 There's a sequence in Li Cheng's movie "Jose" when its title character rides down the highway on a rented motorbike while entwined in the arms of his boyfriend, who huddles close on the seat behind him. Moving forward in delicate balance, existing for the moment in a bubble where taboos against intimate contact between men are suspended by necessity, he bathes in the sensual delight of the experience, and the giddy feeling of freedom that comes with it.
The scene sticks with you for at least two powerful reasons. Most obviously, it's because the expression on the face of the film's lead performer, Enrique Salanic, exudes a dazzlingly authentic bliss that draws us so deeply into the moment that it feels like we are experiencing it first-hand. It's a high point in a performance that has rightly earned the youthful actor star-making accolades at film festivals around the world.
On a more subtle level, however, the sequence stands out as one of very few joyful moments in a drama that paints a very bleak picture of life as a young gay man in Guatemala City.
Presented by the Chinese-born American filmmaker in a gritty documentarian style that evokes the post-WWII neorealism of Italian directors like Vittorio De Sica and Roberto Rossellini, "Jose" follows the day-to-day life of a teenage boy who lives with his street-vendor mother in a life of oppressive poverty. His existence is mostly a thing of routine; he divides his time between working at a café to help support the household and stealing away for hookups with men he meets through phone apps. One of these encounters is with Luis, a temporary transplant from the Caribbean coast who is in Guatemala City for a construction job. Something clicks between then, and as the relationship blossoms, Jose begins to see a chance to escape the isolation of the closet for a life of contented happiness he never dared hope could be possible – if only he can free himself from the guilt imposed by his responsibility toward his aggressively pious and manipulative mother.
To American audiences – contemporary ones, at least – Jose's choice might feel like a foregone conclusion. But Jose and Luis are not in New York City, or even Lubbock, Texas – they are in Guatemala City, a place where deeply embedded homophobic bias places overwhelming social and cultural obstacles against anyone trying to live an openly LGBTQ+ life, and where conservative religious values exert crushing pressure to conform not just to traditional boundaries around sexuality, but to the strict adherence of maintaining family and household roles. In such an environment, his decision becomes much less of a no-brainer.
What makes Jose's dilemma even more grim is the inescapable reality of his poverty. Unlike the protagonist of another recent Guatemalan queer film, "Temblores" ("Tremors"), who faces a similar choice from the perspective of wealth and privilege, he is faced with the certain knowledge that leaving his mother is to be responsible for placing her even deeper into hardship; couple this with the lingering specter of his own father's abandonment of the family when he was a child, and Jose's conflict becomes monumentally difficult to resolve.
Li Cheng's movie doesn't try and find an easy or moralistic way out of this situation; in fact, it is far less interested in finding a way out than it is in exploring the many-tiered system of social repression behind it. Through Jose's eyes, she shows us a lifestyle that is forced to exist in the shadows, in squalid, rent-by-the-hour sex havens during hours stolen away from the rigid mandates of work, church, and family; she shows us a repeated generational cycle in which men, chafing from the yoke of their responsibility to home and family, leave women and children behind to cope with the trauma of being abandoned by their provider to fend for themselves; she hints at a subtle, real-world social network through which friends and family exert hidden influence to manipulate events behind the scenes to "protect" their loved ones; most of all, she reveals, without narrative embellishment, the heartbreaking atmosphere of resigned hopelessness that exists for so many LGBTQ+ people in Guatemala – and by extension, any of the too-many other places around the world where ancient prejudice combines with social hierarchy and government policy to repress and erase them.
"Jose," for all its refusal to shy away from the disheartening reality it is trying to convey, isn't just a cold, hard statement of fact, however. Through the narrative flourishes she does allow herself, the director (who also co-wrote with George F. Roberson) also provides a faint undercurrent of hope to bubble up to the surface, as well as an unmistakable push for the acceptance of LGBTQ+ people. These are most apparent in the scenes between Salanic and Manolo Herrera, who plays Luis; the two have a sweet, infectious chemistry that is hard to find even between the most gifted of Hollywood A-listers, and the authenticity they each bring to their roles keeps it from ever seeming manufactured. They are fully nude in many of their scenes together, and their sexuality is explicitly portrayed – but far from seeming exploitative, the "realness" of these intimate scenes underscores the inherent humanity of sex, no matter the genders of the participants. Additionally, perhaps, it not-so-gently confronts audiences with the fact of non-heteronormative sex, in an effort to normalize it through familiarity within a wider culture.
"Jose" won the prestigious Queer Lion Prize at the 75th Venice Film Festival in 2018, and it was lauded on the international festival circuit both for its director's austere-yet-passionate cinematic vision and Salanic's performance. As an ominous footnote to its success story, however, the charismatic young actor – who trained in the US on a scholarship as a teenager but now lives with his family in his native Guatemala – was denied a US entry visa to attend the film's US premiere in New York last week; in the grip of Trump's nationalist fever, it's just another reminder that America, instead of being the beacon of hope it once aspired to be, is in danger of becoming just another systemic obstacle in the path of freedom for all.
Li Cheng's movie, at least, does give us something to cling to. Riding on that motorbike, her protagonist – and the audience, by extension – gets a taste of the freedom that happens when you are able to live your life in the open, without fear. Because he experiences it, he knows it is real – and because it was real, he now knows that it is possible to achieve.
Though the film's slice-of-life conclusion leaves Jose facing an uncertain future, regretting a missed opportunity and despairing over lost love, that's something that the rest of us, at least, can call hope.
AIDS @40- "It's a Sin": Drama at the beginning of the AIDS crisis
The show, which features a largely LGBTQ cast, shines a light on a dark chapter that's been fading from memory.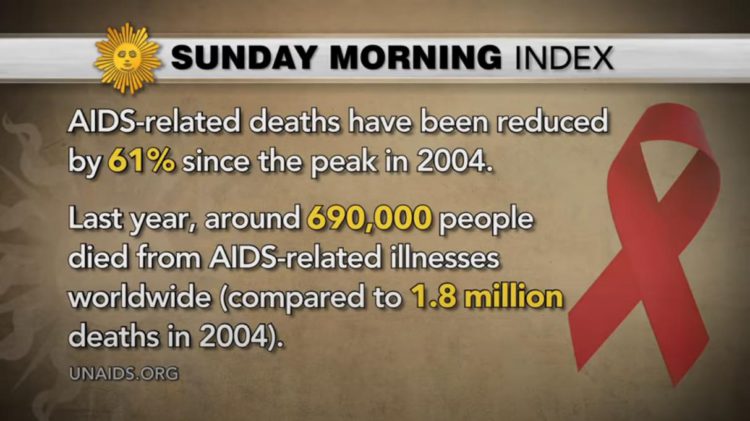 LONDON – CBS Sunday Morning reports on the acclaimed HBO Max series, "It's a Sin." Produced by the originator of the hit British series 'Queer As Folks,' "It's a Sin" tells the story of a group of gay men and their friends who live and love in London in the early 1980s, at the beginning of the HIV/AIDS crisis.
The show, which features a largely LGBTQ cast, shines a light on a dark chapter that's been fading from memory. CBS Correspondent Imtiaz Tyab talks with the show's producer-writer, Russell T. Davies, and with two of its stars: Neil Patrick Harris and Lydia West.
Digital platform joins with It Gets Better for Pride-themed content
The online world can be a scary place, and it can still be difficult to "find your people" there without a little help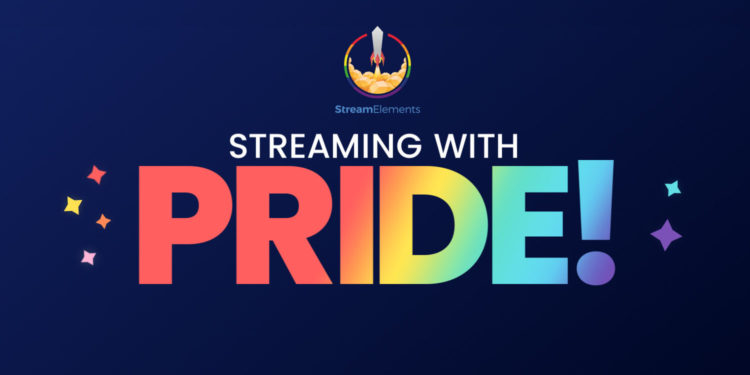 LOS ANGELES – The age of online communication has made it easier for LGBTQ+ people to connect with their community than ever before. This is especially valuable for young people, who don't feel safe being out in their real-life environment, or who are isolated, whether by geography or prevailing social attitudes, from larger LGBTQ+ populations. Yet the online world, just like the real one, can be a scary place, and it can still be difficult to "find your people" there without a little help.
That's why StreamElements, a platform which powers over 1.1 million digital content creators across Twitch, YouTube Live, and Facebook Gaming, is stepping up to provide assistance. The company is partnering with the It Gets Better Project for a new campaign that aims to help create safer and more inclusive LGBTQ spaces online, providing support for the community during Pride Month and beyond.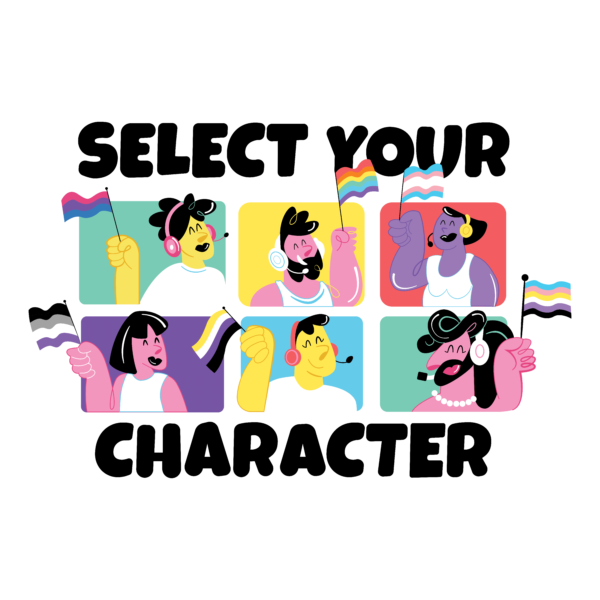 As part of the campaign, StreamElements is:
Donating $25,000 to the It Gets Better Project and 100% of the proceeds from Prime-themed merchandise. It Gets Better, of course, is a nonprofit organization that leverages the power of media to reach and provide critical support and hope to LGBTQ+ young people around the world.
Collaborating with and commissioning graphics from LGBTQ+ artists Jaime Hayde and Andrea Marroquín, which will be used on special merchandise items for charity and shared with the broader streaming community for use in their individual merch stores.
Creating special overlays and alerts that feature the Pride-themed art for livestreamers to use on their channels. This "SuperTheme" can be used at various stages of a livestreamed broadcast and incorporates art from Hayde.
Spotlighting LGBTQ+ creators throughout the month via its social media channels, highlighting their work and including videos where they will share their journey and comment on what Pride means to them.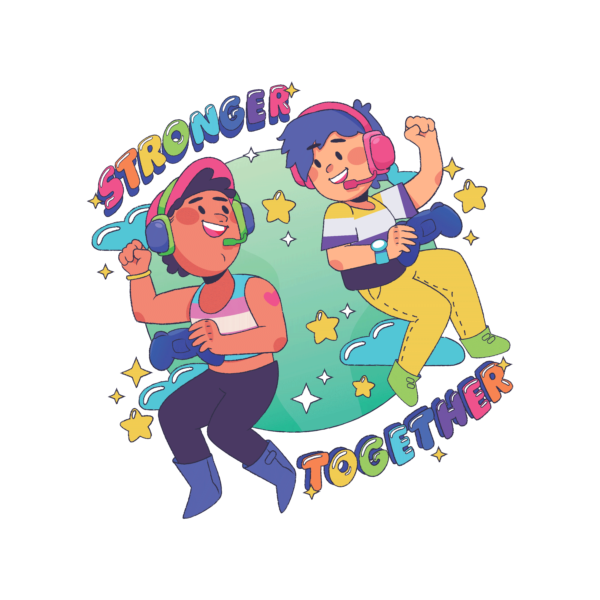 The initiative was spearheaded Sean Horvath, CRO of StreamElements and a proud member of the LGBTQ+ community, who says, "Pride has always been an important part of my life. Seeing StreamElements partner with LGBTQ+ content creators and the highly impactful Its Gets Better Project to drive social change is a significant milestone, especially for myself and many other members of our staff who are part of the community we're celebrating. Our goal with this campaign is to not only shine a light on all the amazing things Pride represents, but to continue our previous commitment to supporting diversity by ensuring the efforts we put forward are prominent year-round."
You can find out more at the StreamElements website.
Out track star heads to Tokyo as video of her hugging her Gran goes viral
Her moment of victory and celebration with her Gran was caught on video and later shared thousands of times on Twitter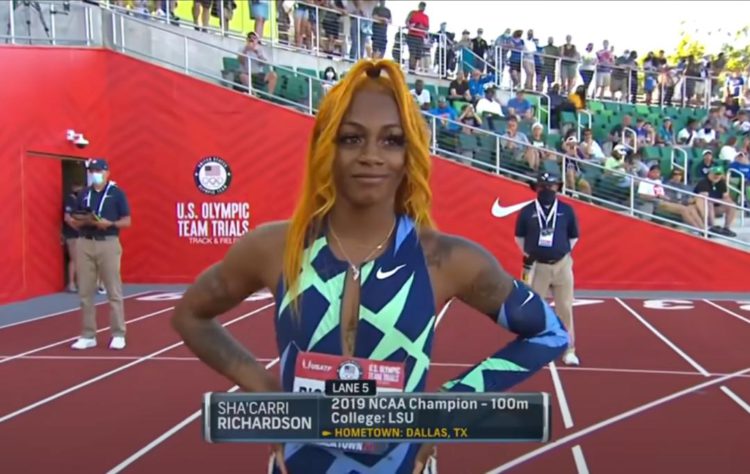 EUGENE, Or. – A 21-year-old out female sprinter is headed to the summer Olympic games in Tokyo after winning the 100-meter heat and securing a coveted spot as part of the U.S. women's team in the Olympic trials that were held at the newly renovated Hayward Field at the University of Oregon in Eugene this past weekend.
Sha'Carri Richardson, a former Louisiana State University (LSU) sprinter put on an amazing run, afterwards telling NBC News Sports that her biological mother died just a week before the qualifying Olympic trials. Richardson, who celebrated her win by running up the Hayward Field stairs to hug her grandmother, says that family means everything.
"My family has kept me grounded," Richardson said. "This year has been crazy for me. Going from just last week losing my biological mother passed away and still choosing to pursue my dream, still coming out here and still trying to make the family that I still have on this earth proud."
Her moment of victory and celebration with her Gran was caught on video and later shared thousands of times on Twitter including by Deputy White House Press Secretary Karine Jean-Pierre.
There's nothing like the love of a grandmother. Beautiful ❤️

21 year old Sha'Carri Richardson embraces her grandmother after qualifying for her first Olympic Games.
pic.twitter.com/Rf65ZiTmx4

— Karine Jean-Pierre (@K_JeanPierre) June 22, 2021
The sprinter also took time to thank her girlfriend who she had said inspires her, and also picked out her hair color. "My girlfriend actually picked my [hair] color," Richardson said. "She said it like spoke to her, the fact that it was just so loud and vibrant, and that's who I am."
WATCH: