Equal Insurance HIV Act to end discrimination in life and disability insurance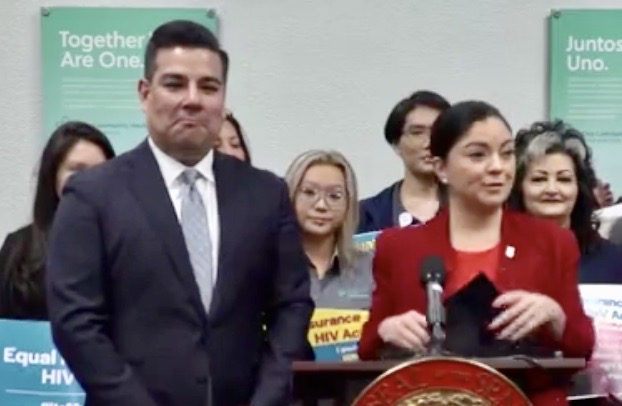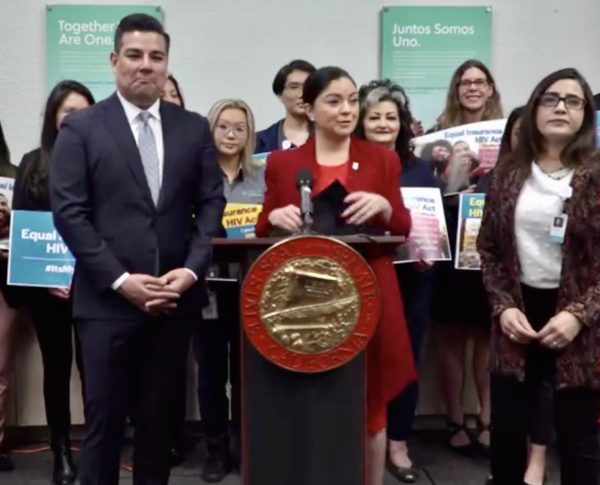 Perhaps the most egregious lie President Trump told during his State of the Union address was his promise on healthcare. "I have also made an ironclad pledge to American families," Trump claimed. "We will always protect patients with preexisting conditions."  But the Trump administration is in court trying to repeal almost the entire Affordable Care Act, an effort Trump also has back in the Republican-controlled Congress, which would kill protections for people with pre-existing conditions such as HIV status.
The ACA, or Obamacare, was signed into law in March 2010. It prohibited insurance companies from using pre-existing conditions as an excuse to deny health coverage. However, 25 years after the announcement of the miracle drug therapy that turned HIV/AIDS from a presumed death sentence into a manageable, treatable chronic medical condition with long life expectancy, insurance companies are still denying life and disability insurance to people with pre-existing conditions.
Not only does the denial of coverage impact the financial status of people who are HIV positive, but the insurance companies are basing their determinations on the results of outdated ELISA tests and a positive Western Blot Assay performed by or at the direction of the insurer, according to the bill's sponsors, as well as an outdated and discriminatory insurance underwriting law.
On Tuesday, Feb. 11, State Sen. Lena Gonzalez of Long Beach, Insurance Commissioner Ricardo Lara and Equality California announced the introduction of the Equal Insurance HIV Act, a bill that would prohibit insurance companies from discriminating against HIV positive people by denying them life and disability income insurance coverage.
"Everyone deserves access to life and disability income insurance, regardless of preexisting conditions," Gonzalez said in a press release before a news conference in Sacramento. "I am so proud that my first bill introduced in the legislature will ensure access to these critical resources for residents who are HIV-positive. It is time that we end the practice of insurance companies refusing to provide services to those who need it most."
"A person should not be defined by their HIV status and it should not be the only factor when determining their right to insurance protection," said Lara. "People living with HIV are raising families and seeing their children grow up just like anyone. This legislation is crucial to ensure they have equal access to the same kinds of insurance that helps us all plan for the future."
"Thanks to modern medicine, people living with HIV lead happy, healthy lives," said Equality California Executive Director Rick Zbur. "It's time for our laws to keep up with the science and protect Californians living with HIV from insurance discrimination. Our goal to end HIV by 2030 means ending all HIV transmissions, deaths and stigma. This bill is a critical step to getting there."
"The life expectancy of people who are HIV positive has dramatically changed in the last two decades thanks to highly effective HIV treatment regimen including new antiretroviral drugs and existing antiretroviral therapy," said Dr. Tasnim Khan, Chief Medical Officer of One Community Health. "It is now time to acknowledge the advances in HIV care and prevention and how to work collaboratively with the insurance industry to review policies on life and disability income coverage to people living with HIV."
Patti LaBelle, Gladys Knight dazzle World AIDS Day concert 
"As millions remain affected by HIV/AIDS, World AIDS Day provides an opportunity to honor those we've lost and those living with HIV/AIDS"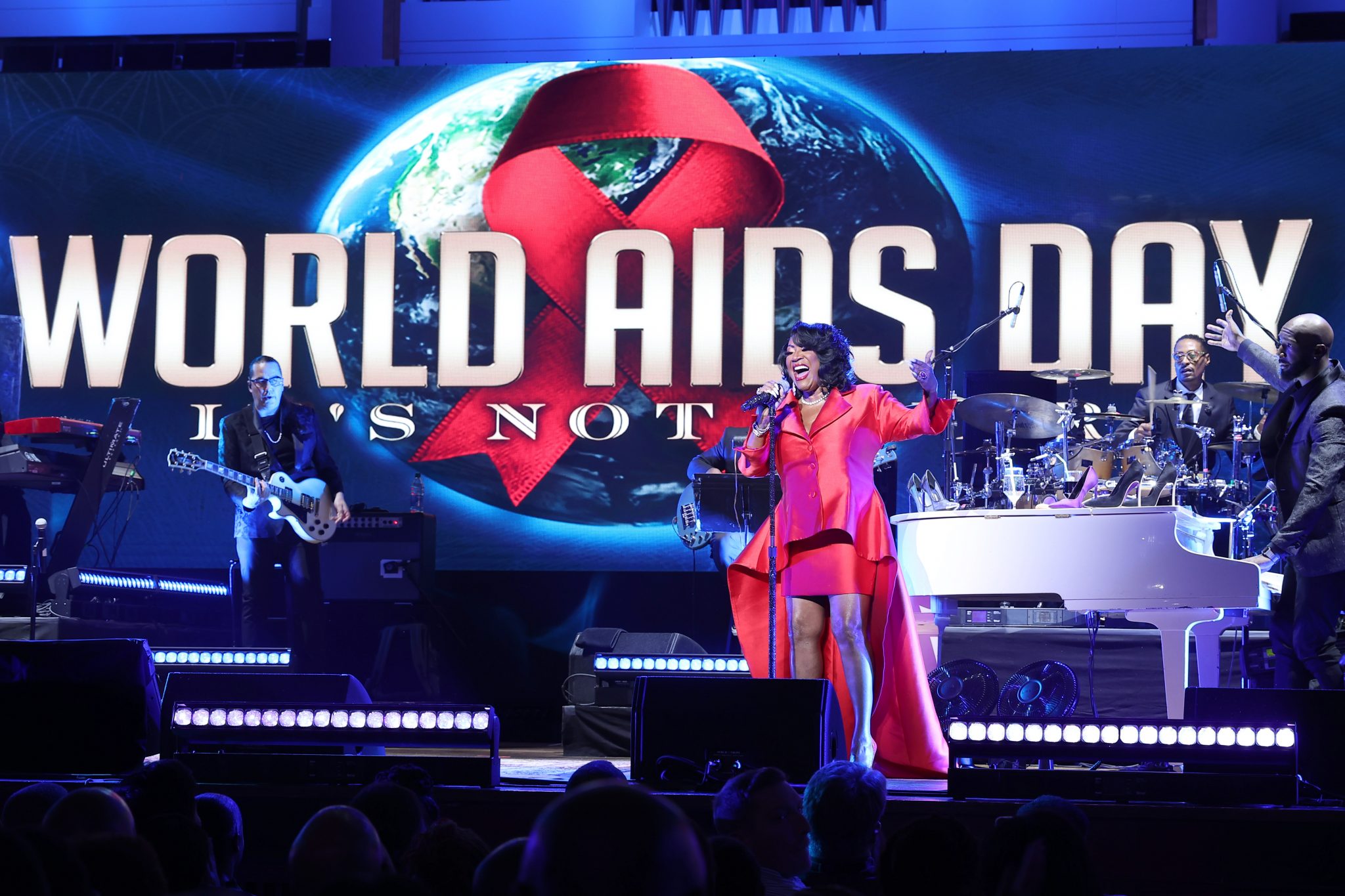 WASHINGTON – The AIDS Healthcare Foundation (AHF) hosted its 2022 World AIDS Day Concert on Wednesday, Nov. 30, in the concert hall of The John F. Kennedy Center for the Performing Arts in the nation's capital.
Renowned multi-Grammy Award-winning vocalists Patti LaBelle and Gladys Knight delivered show-stopping performances to the packed crowd, which included supporters, dignitaries such as: Harold Phillips, Director of the White House Office of National AIDS Policy; White House Senior Advisor for Public Engagement, Mayor Keisha Lance Bottoms, Congresswoman Sheila Jackson Lee, and New Orleans Mayor, Mayor LaToya Cantrell, and more, in a night of hope and celebration.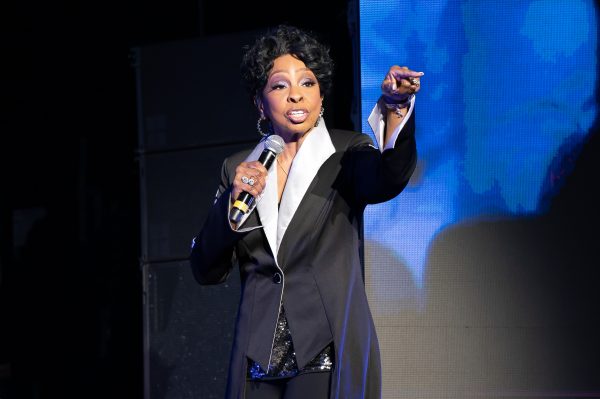 AIDS Healthcare Foundation (AHF), is the world's largest HIV/AIDS care provider, currently operating in 45 countries. The concert is held every year to commemorate World AIDS Day, observed internationally each year on Dec. 1. This year also marked the global organization's 35th anniversary. 
At the event, longtime humanitarian and AIDS advocate, Princess Diana was honored, posthumously, with AHF's Lifetime Achievement Award. Under its "Keep the Promise!" banner, AHF also acknowledged progress made in the global fight against HIV and AIDS and continues to raise awareness about "The Other Pandemic" as a reminder of the significant work still to be done on HIV/AIDS, as well as remembering the lives that have been lost over the years.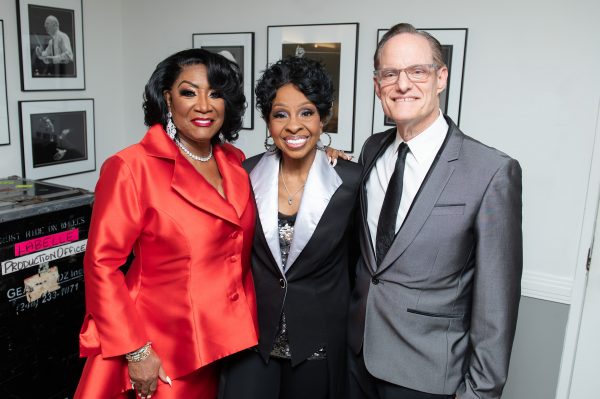 Michael Weinstein, President of AHF, said, "As millions remain affected by HIV/AIDS around the globe, World AIDS Day annually provides an opportunity to honor those we've lost and those living with HIV/AIDS today, as well as reminding leaders and the community of the work that still remains to address this epidemic. From providing compassionate AIDS hospice care in those darkest early days to growing to become the largest global AIDS organization today, now providing lifesaving care and treatment to more than 1.7 million people around the globe, we also celebrate the tireless work of all those who help make today's AHF possible: our staff, Board, affiliate organizations and affinity groups, friends, family and elected officials and community partners across the globe, but most of all, our clients and patients—with our annual 2022 World AIDS Day event. It was a momentous night to host our World AIDS Day concert at The Kennedy Center for the first time, and welcome back the legendary Patti LaBelle, and have another great American icon, Gladys Knight join us, while also being able to honor the legacy and humanitarian work of the late Princess Diana."