How Bill Cunningham "Fit the Bill"
A special lense on the legendary New York Times Style Section photographer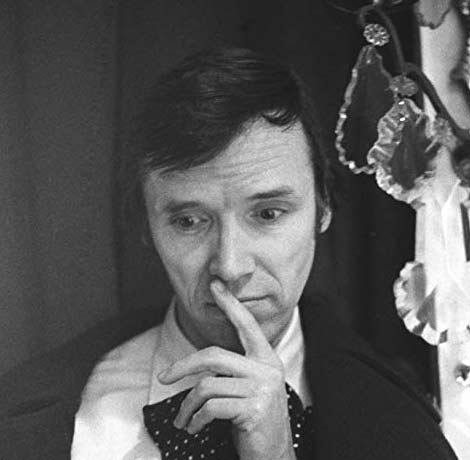 "It's all right there!" say Bill Cunningham, pointing to his favorite corner (Fifth Ave and 57th Street) of New York. And for the legendary fashion photographer, social observer, and freelance sartorial enthusiast "it" was more than just the "passing parade" of the city — it was life itself.
"It's not about what I think it's about what I see," Cunningham says of his work as a photographer of both the rich and famous and poor yet wildly fashionable. For while fashion may be officially based in the laps of the wealthy and "well-connected," for Bill Cunningham it was a sensibility available to everyone with taste and the will to realize it.
And he's as relevant today as ever, something the new documentary The Times of Bill Cunningham shows that this thin, gangly bubbly smiling man, who passed away i 2016, is in spirit still very much alive.
Constructed around a lengthy interview director Mark Bozek conducted with him in 1994, The Times of Bill Cunningham is designed to provide as intimate a portrait as possible of an exceedingly decorous gay gentleman of the "Old School."
Born in Boston in 1929 to a conservative Roman Catholic family, Cunningham's interest in fashion began as a child when the hats women wore to church came to fascinate him. That instantly set him apart from his siblings and his family in a way so many LGBT people know all too well.
When the Korean War came along and he joined the army, he used his knowledge of French as a kind of queer passport to fashion. He got himself stationed in Paris, and once there made a beeline to the fashion shows.
He was especially enthusiastic about Jacques Fath and his "New Look" ensembles which set the pace for 1950s fashion.
Cunningham's first connection to that world came on his return to the U.S. when, bringing his childhood hat fancy to full fruition, he began a career as a milliner — designing hats under the moniker "William J" for a number of women, including a rising starlet named Marilyn Monroe.
"William J," Cunningham explains, became useful as this moniker drew a discreet veil over his family's knowledge of his aspirations. They didn't think of fashion as "a proper occupation for a man," he quips discreetly with a tiny trace of amusement. As far as the Cunningham family knew, Bill was working odd, more manly jobs — delivering lunches, serving the counter at "Howard Johnsons,"etc.
What they didn't know was that he'd settled into what might be called midtown New York's Bohemian Central — the apartments atop Carnegie Hall. Marlon Brando and Wally Cox had a place there, as did over the years Leonard Bernstein, Martha Graham, and the soon-to-be-notable fashion illustrator Antonio Lopez — who became one of Cunningham's closest friends (his painted visions of beautifully clothed women matched what Cunningham saw in his mind's eye). There he also met Lopez's models — runway star-to-be Pat Cleveland and actress-to-be Jessica Lange.
As hats were rapidly being "replaced by wigs" such work was over for Cunningham. But he didn't graduate to dresses. Rather he had discovered photography as a means of expression and analysis. He went about shooting what he saw and loved on every social level for the New York Times which gave him a special berth on their Saturday pages.
As Bozek's film shows what got the Times' attention was a picture Cunningham had taken of Greta Garbo — the great Hollywood star now enjoying a comfortable "private life" in New York — which didn't rule out frequent jaunts though the city and visits to the many shops that dotted the east side.
Now, no longer young but still beautiful, the Garbo photo was a boon to the paper. But what attracted Cunningham wasn't her fame but the beautiful coat she was wearing so well. In fact it wasn't until he developed the picture that he realized it was Garbo. In the same way, he adored Brooke Astor not for being the doyenne of New York society but because of her elegant style.
And he found downtown drag artiste Kenny Kenny just as stylish and therefore worthy of being photographed.
While the 2010 documentary Bill Cunningham: New York, directed by Ricard Press is awash with lively images of its subject wearing his signature blue coat, riding about the city on his bicycle from one place, person or party to another.
Cunningham had very strict rules about his conduct and interactions. He refused to eat or drink anything served at the parties he dropped in on for photographs, and declined to be"rewarded" in any other way than a professional one by the Times. He speaks frequently of his"freedom" how monetary considerations would only serve to curtail him. Besides as we see he didn't need much money. He had only a cot to sleep on in his studio that was filled to the brim with filing cabinets of his photographs and notations As for his "personal life" The Times of Bill Cunningham is a bit more revealing than "Bill Cunningham: New York."
No we don't get an "up close and personal"interview with a boyfriend. Cunningham doubtless had his amours over the years. But being gay gentleman of that generation he never discussed them.
He does however speak quite movingly of those gay friends he lost to AIDS, particularly Antonio Lopez and his lover Jaun Ramos. Their deaths struck him exceptionally hard.
In Bill Cunningham New York there's a brief scene where he's asked about the role Catholicism has played in his life, and Cunningham lowers his head and stares into his lap in silence for a moment before deciding to look again and change the subject. Apparently He felt he didn't live up to his religion's standards. In The Times of Bill Cunningham this same head-lowering comes when asked about AIDS, and when he looks up again Cunningham isn't smiling or moving on. Rather his face is filled with anguish and he fights back the tears. No, he doesn't go into details. But he doesn't have to because at this moment he shows the other side of his normally bright and cheerful self.
To put it another way, Bill Cunningham is a sort of secular Saint. He rushed towards liking people and not away from the. He loved people of every class and kind. What he looked for was the best in them — generosity, amusement and, above all, style. For Bill Cunningham fervently believed that what we put on our outsides ought to be an expression of our insides.
All he needed was a simple blue coat.
As for the rest of us, Cunningham felt the sky was the limit — insofar as we got there in style.
It's a standard we should all aspire to.
Charles Busch reflects on the paths he didn't take in new book
'Leading Lady' a riveting memoir from legendary entertainer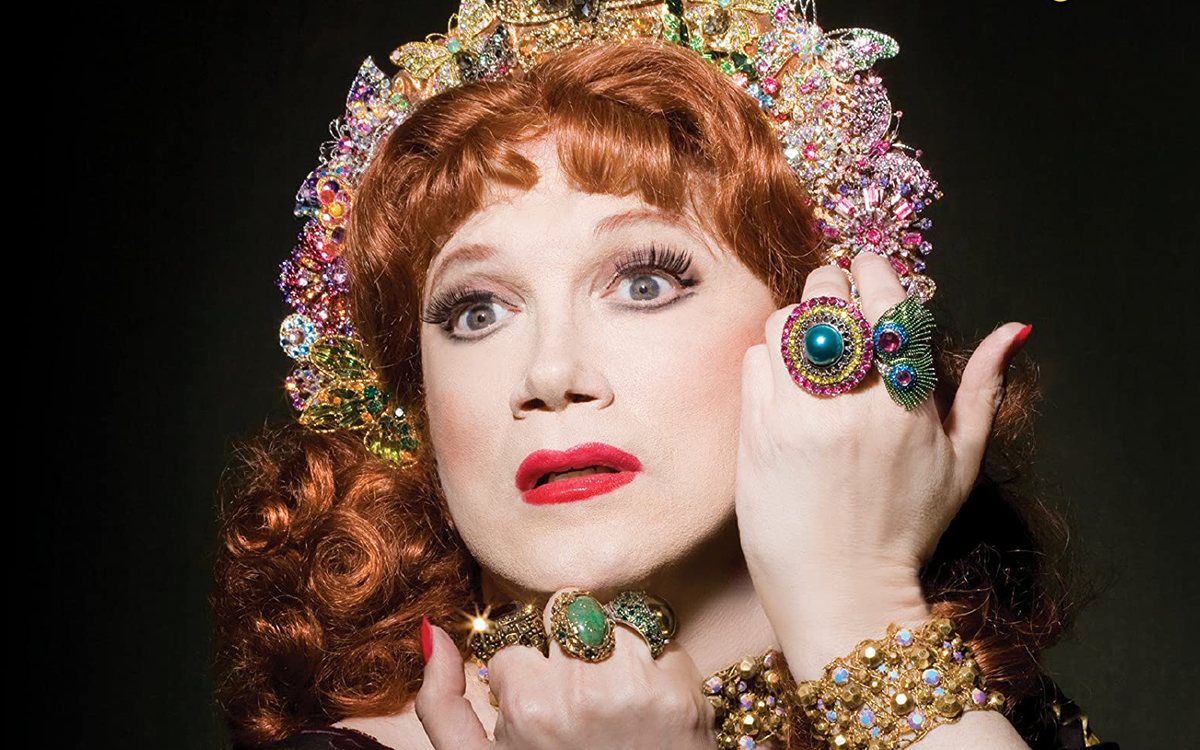 "Charles, I'm telling you, I go to plays in rat-infested basements where I'm the only one who shows up," the late queer icon Joan Rivers once told the queer, legendary playwright, actor, director, novelist, cabaret performer and drag icon, Charles Busch. "I can see the actors peeking through the curtain and groaning, 'Oh God, that old bitch in the fur coat is here. Does that mean we've gotta go on?'"
Busch reminded Rivers that she'd seen him perform in a rat-infested basement.
This is just one of the many stories that Busch, born in 1954, tells in his riveting memoir, "Leading Lady: A Memoir of a Most Unusual Boy," which comes out on Sept. 12.
"Leading Lady" is a page-turner. Some of its tales of Busch's life and career, such as his account of a Christmas party with Rivers as a guest, are dishy. Others, like his memories of trying to care for his beloved Aunt Lil, when he knew she was dying, would make even the Wicked Witch in Oz tear up.
The memoir, is, as Busch says on his website (charlesbusch.com), the story of "a talented artist's Oz-like journey."
"Leading Lady" isn't linear. This isn't a detriment. Busch deftly intertwines memories of his life and career from his mom dying when he was seven to being raised by his loving Aunt Lil to being the author and star of the cult classic "Vampire Lesbians of Sodom" to watching Kim Novak handle fans to being the Tony-nominated writer of "Tales of the Allergist's Wife" to being creative during the pandemic.
"Storytelling is a huge part of my life," Busch told the Blade in a lengthy phone interview, "I get into various adventures and, I think, this could be a good story to tell."
Interviewing Busch is like chatting with a fab storyteller over coffee or a glass of wine. Except that you're talking to a legend who's entertained and inspired queers (and discerning hetero audiences) for decades. (I'm wearing my "Vampire" T-shirt as I write this.)
As a playwright, Busch writes "linear" plays, with a beginning, middle and an end, he said. As a cabaret singer, "the way I sing songs is telling a story," Busch said.
Since childhood, he's been creating vivid scenes in his imagination. From early on, Busch has felt as if he's both a spectator and star in the movie of his life.
It seemed inevitable that he'd write a memoir. It's the ultimate form of storytelling. "You reach a certain point in your life," Busch said, "where you're more reflective and see your life as a whole."
"You reflect on the paths you didn't take," he added.
Busch spent his childhood in Hartsdale, N.Y. He had two older sisters, Betsy and Margaret. His mother's death was devastating for Busch. His Aunt Lil and Joan Rivers have been among the women who have been "mothers" to Busch since his mom died.
Once, Busch said he and Rivers dined with friends. "Joan Rivers said 'I wish I had a gay son I could phone at midnight and discuss whatever movie was on TCM,'" he recalled.
Busch would have loved to have been Rivers's "gay son."
Life in Hartsdale was hard for Busch after his mother passed away. His father was often absent and showed little interest in his children.
Things were miserable for Busch when his grandmother, for a time, cared for the family. He knew, as a boy, that he was gay and hated going to school where a movie-and-theater-loving kid who liked to draw wasn't one of the cool kids.
Yet Busch forgave his "father's failings," he writes in "Leading Lady, "because he gave me the theater."
Busch became entranced with the theater when his father, an aspiring opera singer who performed in summer stock, took him to the old Metropolitan Opera House in New York City to hear Joan Sutherland sing the role of Amina in Bellini's "La Sonnambula."
Busch was saved from a life of boredom and bullying when Aunt Lil, his mother's sister, took him to live with her in Manhattan. There, like Auntie Mame, she raised him. She prodded him into applying to the High School of Music and Art in New York City. He was accepted there.
After high school, Busch graduated with a bachelor's degree in drama from Northwestern University in 1976.
"My Aunt Lil is the leading lady [of the title of his memoir]," Busch said, "she was the most influential person in my life."
One of the reasons why Busch wrote "Leading Lady" was to paint a full portrait of her. "It was important that it not be this kind of gauzy, sentimental memory piece," he said, "making her out to be a saint."
Aunt Lil adopted Bush when he was 14. Her goal was that he would go to college, become independent, be a survivor – make a place for himself in the world.
"I don't know what would have happened if she hadn't stepped in," Busch said.
"She was very intellectual," he added, "I've never met anyone [else] with such a pure devotion to thinking. It was a little intimidating."
Aunt Lil's standards for caring – for giving of oneself – were so high that it was almost impossible to meet them. "She believed that you should anticipate what people would need," Busch said, "before they told you."
Looking back, Busch is most proud of himself when, "I've gone past my natural self-absorption," he said, "when I've thought of someone else."
Busch is being too hard on himself. In "Leading Lady," and when interviewed, he's caring and curious as well as witty, savvy, and as you'd expect, a bit campy.
His sister Margaret died recently. "She declined gradually over nine months," Busch, said, choking up, "I gave her my bedroom and I slept on my sofa."
Like many of her generation, Aunt Lil didn't understand queerness or drag. But she loved Busch. She didn't go to see his productions, he said. "She could have gone like other parents," he said, "and been tight-lipped. And said something nice that she didn't believe."
But "she didn't want to lie or be hurtful," Busch added, "so, for her, it was: can't I just love and support you, and not go?"
Aunt Lil didn't get Busch's sexuality. But she knew about secrecy. Busch learned of a terrifying secret that his aunt had long kept hidden. In the 1930s, during the Depression, Aunt Lil worked as a nurse. One day, when she worked overtime, one of the patients suffered a burn. She had to leave nursing. "Her sister in a nasty mood revealed this," Busch said, "Aunt Lil never discussed it."
In the 1970s, Busch had trouble getting into theater because there were only roles for actors playing straight male characters. "The only way I could get on stage was to write my own roles," he said, "I have a rather androgynous nature."
Busch found that the feminine within him was a place of authority and strength. "I'm fine when I play male characters," he said, "but I'm better when I play female characters."
Why this is so liberating for him is a bit of a mystery to Busch. "But I accept and love it," he said.
Times have changed since Busch made his first big splash with "Vampire Lesbians of Sodom." "In 1985, being a drag queen was considered a negative," Busch said, "my generation of drag performers bristled at being referred to as drag queens."
Busch no longer bristles. "I feel like the characters," he said, "I enjoy costumes and getting the right wig."
"But, I go from male to female not through trickery or anything visual, I transfer through my soul."
In "Leading Lady," Busch recalls AIDS and other dark moments from the past. Many of his friends and colleagues died from AIDS. "AIDS was the World War II of our generation," he said.
But Busch, in his memoir and in his life, isn't only looking back. He's very much in the present. Busch is embarrassed to say he was lucky. During the pandemic, devastating to many, he made art. He did play readings on Zoom and finished writing "Leading Lady" which he'd worked on for 14 years.
During the pandemic, Busch with Carl Andress co-wrote and co-directed the movie "The Sixth Reel." The film's cast includes Busch, Julie Halston (Busch's longtime muse), Margaret Cho and Tim Daly.
Busch describes the film, an homage to the Hollywood madcap movies of the 1930s, as "a comic, caper movie."
"I play a disreputable dealer in movie memorabilia," Busch said, "a legendary lost film is found, and I see it as my ticket out of debt."
The "Sixth Reel" is playing from Sept. 21 to Sept. 27 at the LOOK Dine-In Cinema West 57th Street in New York City.
"I hope the run in New York will encourage people to distribute this little movie," Busch said.