Sony reportedly planning to introduce bisexual 'Spider-Man' in next movie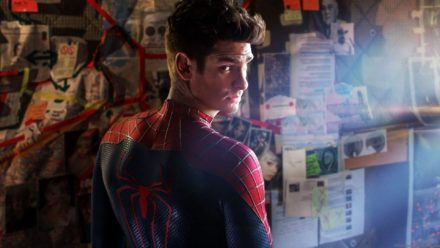 Sony Pictures is making plans for Spider-Man to come swinging back onto the screen soon – and a rumor has emerged that they want him to be bisexual.
According to a report from geek fansite We Got This Covered, the entertainment giant is looking to develop their return to the superhero franchise as a live-action movie in the vein of 2018's "Into the Spider-Verse," the Oscar-winning animated film featuring multiple versions of the superhero who are brought together from their respective dimensions to join forces against an enemy seeking to destroy them all.
The first "Spider-Verse" film was widely praised for its emphasis on diversity, bringing the first Spider-Man-of-Color to the screen in the form of Brooklyn teenager Miles Morales. Now, according to WGTC, the studio wants to continue the trend by making the beloved superhero bisexual and giving him a boyfriend.
According to the website's sources – whom they cite as having a reliable track record for information, having previously provided several rumors that later proved to be true, such as the upcoming She-Hulk series set to debut on Disney Plus and the identity of the villain in this summer's long-awaited "Black Widow" movie – Sony is looking to use the "multiverse" premise to bring together all three actors that have played Spidey in the big-screen franchise, uniting current webslinger Tom Holland with his two predecessors in the role, Tobey Maguire and Andrew Garfield.
The buzz further indicates that Sony is particularly interested in getting Garfield to return and play his version of the character as bisexual. Garfield said in 2013 that he believed Spider-Man could be portrayed as gay.
He's not the only one who has had the thought. Last year, Holland also made comments saying that he would like to see "a gay Spider-Man," later going on to elaborate, "I think that would be a very progressive way to kind of create a new character. So yeah, I think there should be one one day and I hope I get to share the screen with that person."
If the latest rumor is true, both he and Garfield could get their wish. Not only that, but if Sony truly gives Spidey an onscreen boyfriend, it will be a welcome change after multiple promises to introduce LGBTQ characters to big action franchises that have ended up as disappointing, blink-and-you-miss-them moments that essentially only give lip service to the idea of inclusion – such as in last year's "Avengers: Endgame" and "Star Wars: The Rise of Skywalker."
It's a little too early to get excited, of course – the information at this stage is only a rumor, with no word on whether any of the players involved would be interested or have even been approached.
Still, according to WGTC, the same source that gave them this information also told them that "National Treasure 3" was going to happen – and if something that far-fetched turned out to be true, then there's hope for a non-hetero superhero yet.
Ellen Degeneres sits down with NBC's Savannah Guthrie
Ellen chats with Savannah Guthrie on Today about her leaving daytime television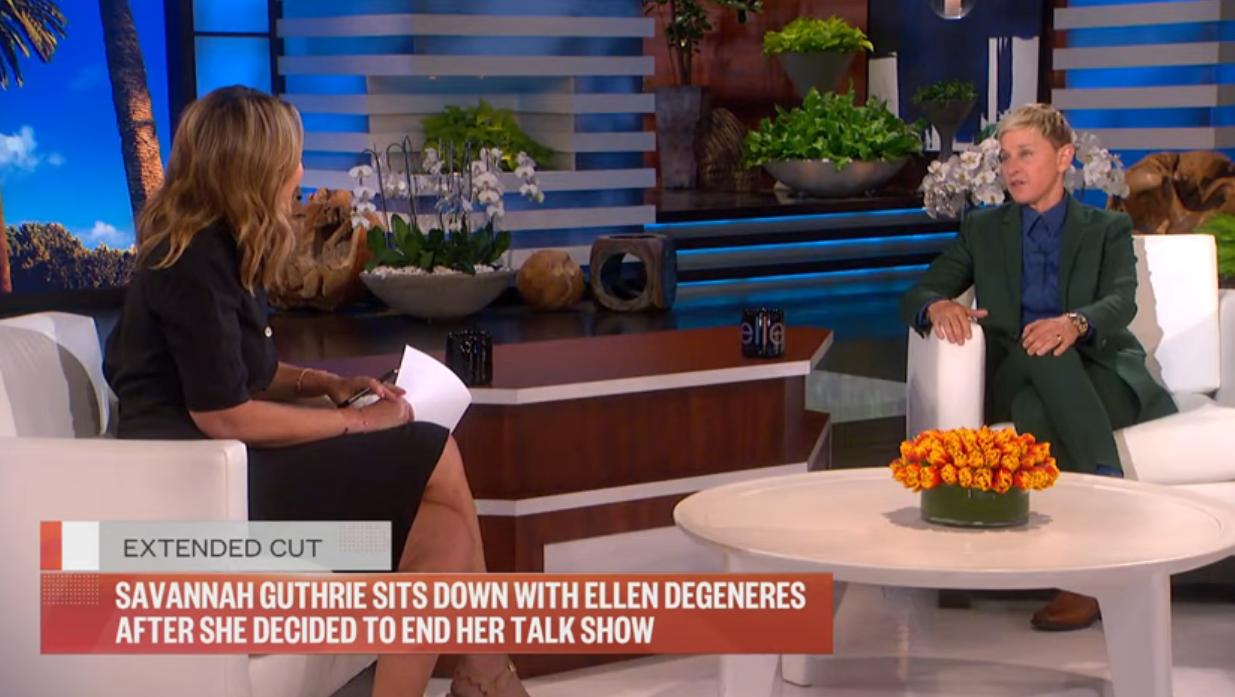 BURBANK – Ellen DeGeneres announced yesterday that she will end her talk show after next season. NBC's Savannah Guthrie speaks with DeGeneres Friday about the decision, which comes 10 months after DeGeneres faced accusations of allowing/running a toxic workplace.
WATCH:
Ellen discusses her departure with Oprah Winfrey
The two powerful women television celebrities shared how each came to the decision for their shows to end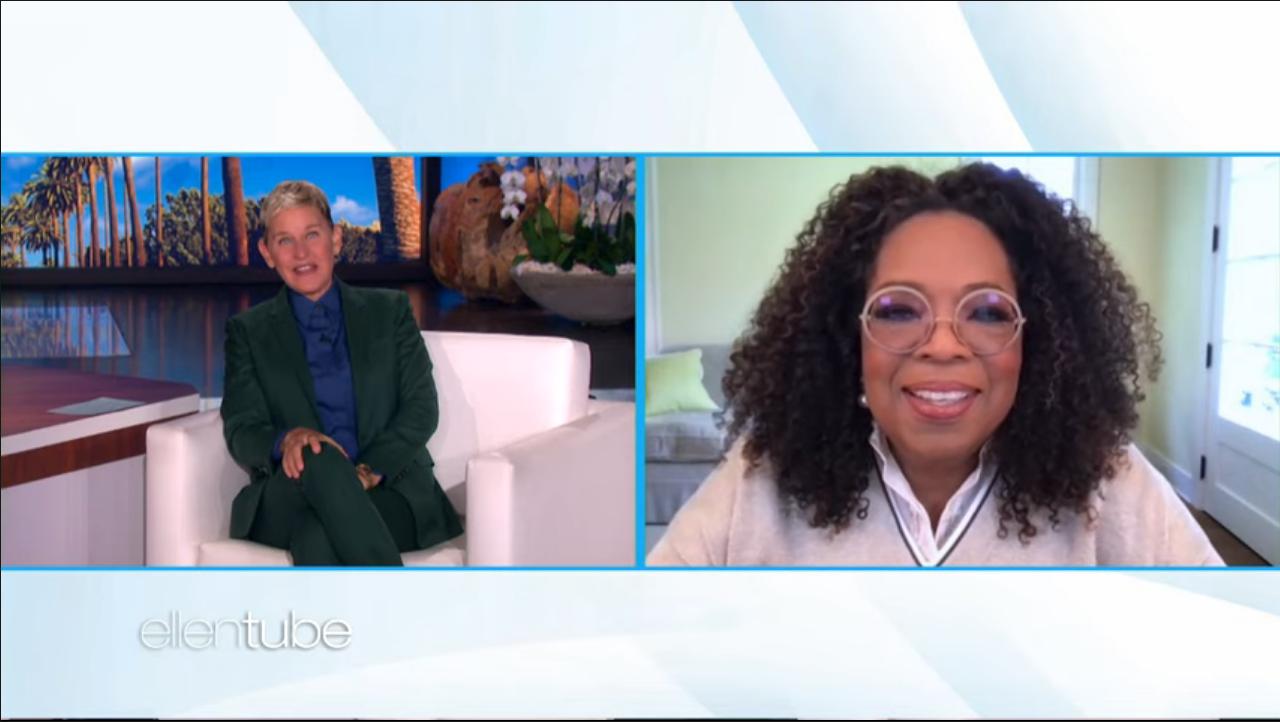 BURBANK – After Ellen DeGeneres announced she would be ending her talk show with Season 19 this week, she had a discussion with invited special guest Oprah Winfrey on Thursday, whose iconic talk show wrapped in 2011 after 25 seasons.
The two powerful women television celebrities shared how each came to the decision for their shows to come to an end, and Winfrey divulged what she misses about her show, and DeGeneres revealed what she will miss about hers.
Winfrey also talked about her new Apple TV+ mental health docuseries "The Me You Can't See," which she co-created and executive produces with the Duke of Sussex, Prince Harry.
WATCH:
Instagram unveils pronouns for its users to define themselves
Recognition and respect of our pronouns can make all the difference for our health and wellbeing especially to LGBTQ youth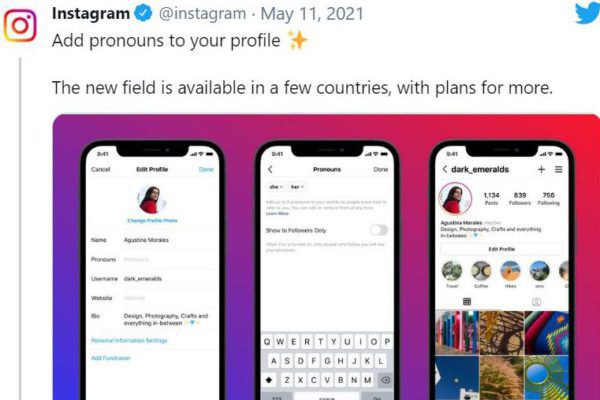 PALO ALTO, CA. – Instagram rolled out a new feature for its platform users in the U.S., U.K., Canada and Australia Tuesday with "plans for more" in other countries the social media giant said. Users will now be able to select their preferred profile pronoun from he/him, she/her and they/them. Once selected, the pronoun preference will appear in small gray letters next to their username.
LGBTQ social media influencers and others including LGBTQ+ advocacy groups have embraced the change in multiple threads on Twitter and on the Instagram platform.
"Pronouns matter, and adding inclusive pronouns to a contact form is more than just a demonstration of allyship," GLAAD president and CEO Sarah Kate Ellis said in a statement sent to NBC's TODAY show in January after the White House updated its contact form on its website to include gender-inclusive pronouns and prefixes.
"Research has shown that recognition and respect of our pronouns can make all the difference for our health and wellbeing — especially when it comes to LGBTQ youth," Ellis said.
A poll conducted last summer by The Trevor Project, an LGBTQ suicide prevention and crisis intervention organization, found that 1 in 4 LGBTQ youth use pronouns or pronoun combinations that fall outside of the binary construction of gender.
Although 75% of youth use either he/him or she/her exclusively, 25% of LGBTQ youth use they/them exclusively, a combination of he/him, she/her, or they/them, or neopronouns such as ze/zir or fae/faer.
Nearly two-thirds of LGBTQ youth who use pronouns outside of the binary opt to use combinations of he/him, she/her, and they/them. This included pronoun usage such as "she and they" or "he and they," as well as using "she, he, and they" to express the nuances of their gender.
ICYMI: now you can add pronouns to your profile💜

Add up to 4 pronouns and edit or remove them any time. You can also choose to display pronouns to only people who follow you. pic.twitter.com/KRc76qm5vZ

— Instagram (@instagram) May 12, 2021