Criticized for being too gay and not gay enough, Buttigieg has unique burden
Out candidate endures criticism from all sides
Faced on one side with complaints from conservative talk radio host Rush Limbaugh about being too gay and LGBTQ activists on the other side who say he's not gay enough, Pete Buttigieg faces a unique burden as an out presidential candidate despite the history he made with success in Iowa and New Hampshire.
The anti-LGBTQ and pro-LGBTQ criticism, of course, aren't comparable in terms of where they originate. But in the face of this dichotomy — which would seem to leave Buttigieg no option for winning — other openly gay public figures who have won public office have a singular piece of advice for the candidate: Keep calm and carry on.
Annise Parker, CEO of the LGBTQ Victory Fund and the first openly lesbian mayor of Houston, said her advice is "to keep doing exactly what he's doing, to focus on the issues of the campaign."
"He should just keep doing what he's always done, which is focus razor-sharp on the issues, acknowledge when there's differences of opinion or there are venues that he might not be a expert on, and that's what we want in a presidential candidate," Parker said.
On the anti-LGBTQ side, trouble for Buttigieg came to the fore last week when Limbaugh — who has a long history of homophobic comments — complained on his radio show about Buttigieg kissing his spouse, Chasten Buttigieg.
"So I saw a political ad, where Mayor Pete, Mayor Pete Buttigieg, going on and on and on and on and on, about how parents in America are struggling to explain President Trump to their children," Limbaugh said.
Then Limbaugh held up a photo of Buttigieg kissing his husband, which was visible to subscribers watching his video feed.
"You think — natural conclusion — so he says Trump causes problems for parents, what about that?" Limbaugh said. "If you're not watching on the ditto cam, what it is, a picture of Mayor Pete kissing his husband, which he does frequently."
Limbaugh had more to say: "America's still not ready to elect a gay guy kissing his husband on the debate stage president."
(The radio show host has just announced he was diagnosed with advanced lung cancer and received from President Trump the Presidential Medal of Freedom live during the State of the Union address, which apparently did nothing to change his hostility to LGBTQ people.)
Even Trump, at least at first, wouldn't defend that. In an interview days later with Geraldo Rivera on Fox News, Trump was asked if American voters could one day elect a gay candidate to the White House.
Putting distance between himself and his ally Limbaugh, Trump replied, "I think so."
"I think there would be some that wouldn't, and I wouldn't be among that group to be honest with you," Trump added.
Limbaugh, however, wouldn't let up. On his radio show on Monday, the radio show host asserted Trump had called him and told him to "never apologize" for his remarks.
"Hell, the president even called me about this!" said Limbaugh on his radio talk show, according to the International Business Times. "He said, 'Rush, I just got to tell you something. Never apologize. Don't ever apologize.'
"I had no idea this thing had even bubbled up," Limbaugh reportedly added. "You know, I'm up doing the medical thing that I have to do here, and I wasn't even aware of this."
The White House didn't respond to the Washington Blade's request to comment on whether Limbaugh's claim Trump had called him was accurate.
Buttigieg, in the aftermath of Limbaugh's comments and Trump's response, delivered a cutting response at a CNN town hall when asked if he believes Trump is telling the truth when says he could support a gay candidate.
"Well, not if he's sending out his supporters to talk in this way," Buttigieg said. "And look, I mean, the idea of the likes of Rush Limbaugh or Donald Trump lecturing anybody on family values? I mean, I'm sorry, but one thing about my marriage is, it's never involved me having to send hush money to a porn star after cheating on my spouse with him or her. So, they want to debate family values? Let's debate family values. I'm ready."
Christine Quinn, a lesbian and former speaker of the New York City Council, said Buttigieg had the right approach when speaking with the Blade on Wednesday.
"My advice to him would be to continue doing what he's been doing, which is facing homophobes head on and responding to them in a very thoughtful, authentic way," Quinn said. "He needs to keep doing that."
Slamming Limbaugh's anti-gay comments, Quinn also urged Buttigieg to "not spend too much time responding to homophobes because they don't deserve it, they don't warrant it."
"He has made it very clear from before day one of his presidential campaign that he is a very out and proud gay man who is wildly in love with his husband and who has a lovely family," Quinn said. "That's the reality of who he is. He's shared that with Americans. If some Americans don't like it because they are full of hate, that's really not Mayor Pete's problem."
Parker said she isn't surprised by Limbaugh's homophobic comments because he made them in past and the latest remarks are just par for the course.
"He has made a lot of money by demonizing and attacking various groups, so it's surprising, I'm shocked," Parker said. "Why would anybody be shocked that Rush Limbaugh would say something like that?"
Referencing Trump saying he'd vote for a gay president, then apparently calling Limbaugh to defend the radio show host's anti-gay comments, Parker added Trump is "probably lying" one way or the other.
"I cannot imagine any LGBT person in America legitimately saying that Donald Trump is good for the LGBTQ community," Parker said. "Certainly no one who is trans can say he's good for the transgender community."
'Queers Against Pete' collects 4,000 signatures against Buttigieg
But Buttigieg is also facing criticism based on his sexual orientation from within the LGBTQ community from those who say he's not gay enough, which is often a metaphor for criticism saying he's not progressive enough.
One visible LGBTQ group against Buttigieg is Queers Against Pete, which touts gathering a list of nearly 4,000 signatures from LGBTQ people across all 50 states and D.C. for a petition criticizing Buttigieg.
Among its complaints is Buttigieg's opposition to universal free public college and cancelling student loan debt, having no plan to restore voting rights to felons and incarcerated people or an end to cash bail; support for an increase in defense spending and Medicare for All Who Want It Plan than that falls short of the Medicare for All and universal childcare plans proposed by other candidates.
As Buttigieg struggles with support among black voters, Queers Against Pete also criticizes the candidate for his handling as South Bend mayor of a white police officer shooting a black resident, the firing a black police chief investigating racism in the police force and a housing plan that demolished low-income homes, including in minority communities.
"Some have touted former South Bend Mayor Pete Buttigieg's openly gay identity as proof of progress in our politics," the letter says. "However, being gay is not enough to earn the support of LGBTQIA communities. We cannot in good conscience allow Mayor Pete to become the nominee without demanding that he address the needs and concerns of the broader lesbian, gay, bisexual, transgender, queer, intersex and asexual communities."
LGBTQ public figures who spoke the Blade about the criticism were indignant over the idea the group make gay identity grounds to criticize Buttigieg, saying it validates the idea that a gay person should conform to certain stereotypes or ideals.
Parker called the "Queers Against Pete" faction a "tiny group of fringe voices." Although she acknowledged "there are important issues being raised," she questioned why they'd focus on the gay candidate as an LGBTQ group and not others.
"I'm intrigued by the idea there's 'Gays Against Pete," but not 'Gays Against Bloomberg' or 'Gays Against Klobuchar' or 'Gays Against Sanders,' which makes me question the motivation of the group," Parker said.
In response to the list of the nearly 4,000 LGBTQ signatures "Queers Against Pete" compiled against Buttigieg, Parker said out of 7 million LGBTQ voters in the United States "that's something like .0005 percent of LGBTQ voters."
Queers Against Pete, however, repudiates the idea their criticism is about Buttigieg not being gay enough. A Queers Against Pete spokesperson referred the Blade in response to a request to comment to the organization's website, which states the organization has "never stated or implied Buttigieg isn't gay enough" but has said "being gay isn't enough to warrant our support."
"We are uniquely positioned as LGBTQIA+ people to state our opposition to Pete," the website says. "We've seen Black people name the harm he's caused them and they're called homophobic. We stand in unity with all marginalized communities and some of us belong to more than one oppressed group."
Gregory Cendana, a D.C.-based consultant and organizer with Queers Against Pete, also criticized questioning of motivation behind the LGBTQ group.
"Our collective believes in racial justice — from being in community with Black Lives Matter — South Bend to asking how candidates will center Black Trans Women and Transgender Women of Color in their policies, campaigns and governing," Cendana said. "By questioning the motives of gender non-confirming people and queer people of color, these leaders and the organizations they represent, are using the levers of white supremacy to divide and conquer. This is bigger than this election or any of us as individuals."
But Queers Against Pete isn't the only LGBTQ entity against Buttigieg. A look at social media accounts from LGBTQ progressives would reveals their discontent over the fact the LGBTQ community is being represented in the presidential primary by a white man who hasn't endured the experience of a racial minority and who has no background in LGBTQ activism leading to his candidacy.
Parker said the idea of criticizing Buttigieg for not being gay enough is "absolutely an absurd statement" because the LGBTQ community had long fought against those constraints.
"We are different, but are differences part of who are and we're asking for you to asking to accept that, and then to turn around and attack someone fit some standards of gayness that only they know exist upsets me," Parker said.
Up in arms over the idea Buttigieg should be criticized for not being gay enough was Quinn, who she said she doesn't even understand the concept.
"What the hell does that mean?" Quinn said. "What the hell does not gay enough mean? That's ridiculous. The man is gay. Period. He is a out gay public official, elected official, former mayor who has never once done anything anti-LGBT. If he was gay and against the community, then you can attack him and should attack him, but that is not the case as it relates to Mayor Pete."
Other criticisms about Buttigieg's "aesthetics" as a gay candidate, Quinn added, are "ridiculous."
"It just feeds into the stereotyping of the LGBT community," Quinn said. "He needs to be himself, to be Pete Buttgieg, to be himself, to be a veteran, a former mayor, a husband, on and on. That's who he needs to be, to be a gay veteran, a gay former elected official, a gay candidate for president, a husband. That's what he needs to be because that's what he is."
At the end of the day, Parker said attacks about Buttigieg based on the ground of his gay identity — whether it's from Limbaugh, Queers Against Pete or any other critic — won't hamper the candidate's chances in either the primary or general election.
"There's no candidate whom everyone is going to agree with," Parker said. "What a candidate does is get out and put forward plans, policies, express where they stand on issues and voters make choices. Voters need to make choices on who they're preferred presidential candidate is without creating divisive and frivolous attacks based on things not related to policies and programs a candidate has put forward."
A Buttigieg campaign spokesperson referred the Blade to Buttigieg's response during the CNN town hall when asked about challenges he faces as a gay candidate from pro-LGBTQ and anti-LGBTQ critics.
Newsom announces historic Supreme Court nominations 
Judge Kelli Evans will be the second openly LGBTQ+ justice to serve on the state's high court joining Justice Martin Jenkins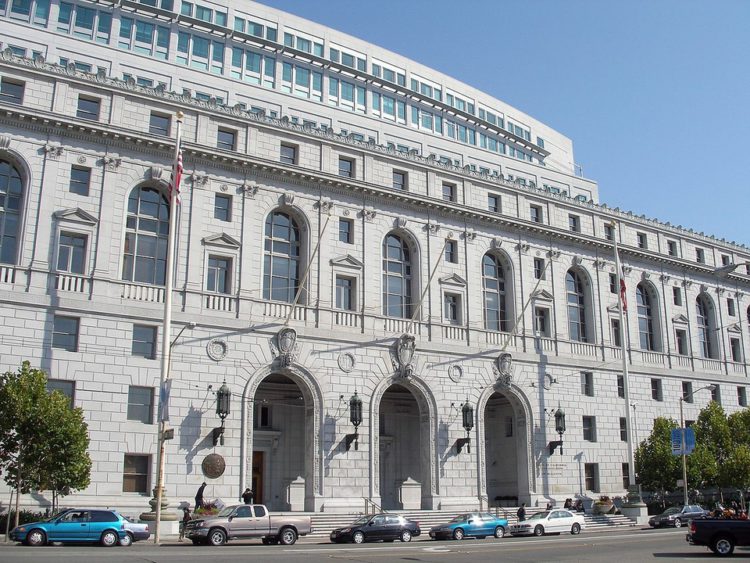 SACRAMENTO – Governor Gavin Newsom announced his nomination of Supreme Court Associate Justice Patricia Guerrero to serve as California's next Chief Justice after Chief Justice Tani Cantil-Sakauye concludes her current term of office on January 2, 2023.
A first-generation Californian, Justice Guerrero was the first Latina to serve on the California Supreme Court and, if confirmed, will be the first Latina to serve as California's Chief Justice.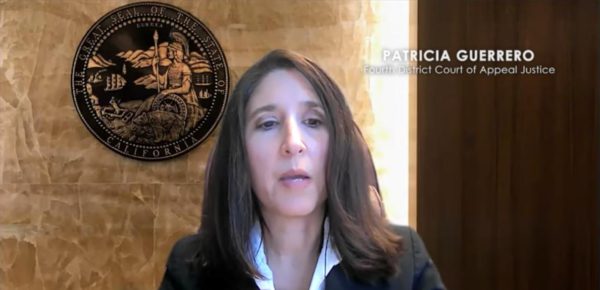 "Justice Guerrero has established herself as a widely respected jurist with a formidable intellect and command of the law and deep commitment to equal justice and public service," said Governor Newsom. "A first-generation Californian from the Imperial Valley, Justice Guerrero broke barriers as California's first Latina Supreme Court Justice, enriching our state's highest court with her insights and deep understanding of the real-world impacts of the Court's decisions in the lives of everyday Californians. I thank Justice Guerrero for her willingness to step into this role and am confident that the people of California will continue to be well served by her leadership for years to come."
"I am humbled by this nomination to lead our state's Supreme Court and thank the Governor for entrusting me with this honor," said Justice Guerrero, who was sworn in to the California Supreme Court by Governor Newsom earlier this year. "If confirmed, I look forward to continuing the strides the Court has made under Chief Justice Cantil-Sakauye to expand equal access to justice and create a fairer justice system for all Californians."  
The Governor also announced his intention to appoint Alameda County Superior Court Judge Kelli Evans to serve as an Associate Justice of the California Supreme Court to fill the vacancy created by Justice Guerrero's elevation to Chief Justice.
Equality California, the nation's largest statewide LGBTQ+ civil rights organization, released the following statement from Executive Director Tony Hoang:
"Representation is power, and it's critical in our collective fight for full, lived equality. Governor Newsom's historic appointment of Judge Evans ensures that California's highest court better reflects the diversity of our state and sends an important message to the rest of the country at a time when LGBTQ+ people, women and communities of color are under attack. Judge Evans is an outstanding, highly qualified jurist, and we are confident she will continue to uphold and advance equal justice under the law for all Californians."
Judge Evans assumed office in 2021 as a judge of the Superior Court of Alameda County. Evans served as an Assistant Public Defender at the Sacramento County Public Defender's Office, as an Attorney for the ACLU of Northern California and as a Senior Trial Attorney in the Civil Rights Division of the U.S. Department of Justice from.
She was Senior Director for the Administration of Justice at the California State Bar and Special Assistant to the Attorney General at the California Department of Justice. From 2019 to 2020, Evans worked as Deputy Legal Affairs Secretary for Criminal Justice in the Office of Governor Newsom, where she worked as Chief Deputy Legal Affairs Secretary from 2020 to 2021.
"Throughout her career, Judge Evans has dedicated herself to helping all Californians have an equal chance at justice," said Governor Newsom. "Raised by her grandmother in public housing, Judge Evans was inspired from a young age to find ways to help expand justice and opportunity for everyone, especially marginalized and vulnerable communities. I have seen firsthand her commitment to the highest ideals of public service, and her passion to protect and advance civil rights and liberties for all Californians. I have no doubt that her exemplary talent, wide-ranging knowledge and experience, strong moral compass, and work ethic will make her an outstanding Supreme Court Justice," said Governor Newsom.   
Judge Evans will be the second openly LGBTQ+ justice to serve on the state's high court joining Justice Martin Jenkins who was appointed October 2020.
"I am truly honored by this opportunity to serve the people of California on our state's highest court," said Judge Evans. "I have worked my entire career to promote equality and access to justice and to protect the rights of some of society's most disenfranchised members. If confirmed, I look forward to furthering our state's work to ensure equal justice under the law for all Californians."

"Governor Gavin Newsom has made historic appointments to the California Supreme Court in nominating Justice Patricia Guerrero to be the new Chief Justice and Judge Kelli Evans to be a Justice. These two individuals are impeccably qualified," said Erwin Chemerinsky, Dean of the University of California, Berkeley School of Law. "They will lead the California Supreme Court in using the California Constitution and California law to advance freedom and equality."
Background biographical on the Governor's choices:
Raised in the Imperial Valley by immigrant parents from Mexico, Justice Guerrero, 50, of Coronado, served as an Associate Justice at the Fourth District Court of Appeal, Division One from 2017 to 2022 and has wide-ranging experience as a trial court judge, partner at a major law firm and Assistant U.S. Attorney.  
As an appellate justice at the Fourth District Court of Appeal, Justice Guerrero authored numerous opinions to protect the rights of consumers and individuals, while also ensuring that defendants' constitutional rights are protected and that all parties, including the government, are treated fairly and consistent with the rule of law. She served as a Judge at the San Diego County Superior Court from 2013 to 2017 and was Supervising Judge for the Family Law Division at the Court in 2017. Justice Guerrero was hired as an Associate at Latham & Watkins and became a Partner in 2006. She served as an Assistant U.S. Attorney at the U.S. Attorney's Office, Southern District of California from 2002 to 2003. Justice Guerrero earned a Juris Doctor degree from Stanford Law School. The compensation for this position is $293,286. She is a Democrat.

"This is truly an exceptional and historic day for the people of California and for the justice system. Justice Guerrero is an outstanding choice to lead our court system. This includes chairing the work of the California Supreme Court in reviewing the landscape of thousands of legal opinions across the state and ensuring that the development of the law is consistent with the statutory and Constitutional mandates that govern our state," said retired California Supreme Court Justice Carlos R. Moreno. "Justice Guerrero's inspiring nomination demonstrates that, regardless of humble beginnings, hard work and commitment to one's values can lead to the fulfillment of the true American dream."

Instilled with the importance of education by her grandmother, Judge Evans, 53, of Oakland, excelled academically and was able to attend a top-rated high school when her family moved from a public housing project to a HUD subsidized apartment. One of only a small number of students of color at the school, she managed to thrive and graduate among the top of her class while working 20 hours a week to help support her family. Judge Evans went on to attend Stanford University and earn a Juris Doctor degree from the University of California, Davis School of Law, where she received the Martin Luther King, Jr. award for exceptional public service.
Judge Evans has served as a Judge in the Alameda County Superior Court since 2021. Prior to this appointment, she served as Chief Deputy Legal Affairs Secretary in the Office of Governor Gavin Newsom, where she helped shape California's moratorium on capital punishment and advised the Governor and executive agencies on myriad issues in administrative proceedings and in state and federal trial and appellate courts. 
Judge Evans served as Special Assistant to the Attorney General at the California Department of Justice from 2017 to 2019 and was Senior Director for the Administration of Justice at the California State Bar from 2014 to 2017. She was Associate Director of the ACLU of Northern California from 2010 to 2013, where she served as an Attorney from 1995 to 1998. She was a Partner at Independent Assessment & Monitoring LLP from 2006 to 2010 and an Associate at Relman and Associates from 2001 to 2004. Judge Evans served as a Senior Trial Attorney in the Civil Rights Division of the U.S. Department of Justice from 1998 to 2001 and as an Assistant Public Defender at the Sacramento County Public Defender's Office in 1995. She has served as a member of federal court-appointed monitoring teams for the Oakland and Cleveland Police Departments.  

"Judge Kelli Evans is a brilliant choice to serve as Associate Justice on the California Supreme Court. Besides being an amazingly accomplished lawyer and judge, she has devoted her professional life – and her very heart and soul – to social justice for all and is ideally suited for service on the state's highest court. I cannot imagine anybody better than Judge Evans to fill the vacancy," said Kevin Johnson, Dean of the University of California, Davis School of Law.

The Governor's nominations and appointments must be submitted to the State Bar's Commission on Judicial Nominees Evaluation and confirmed by the Commission on Judicial Appointments.
The Commission on Judicial Appointments consists of Chief Justice Tani Cantil-Sakauye, Attorney General Rob Bonta and Senior Presiding Justice of the state Court of Appeal Manuel Ramirez.
The nomination of Justice Guerrero as Chief Justice must also be confirmed by the voters in the November 8, 2022 general election. 
Twitter & Facebook allowing hate labels "pedophile/groomer" on platforms
"Online hate & lies reinforce offline violence. The normalization of anti-LGBTQ+ narratives in digital spaces puts LGBTQ+ people in danger"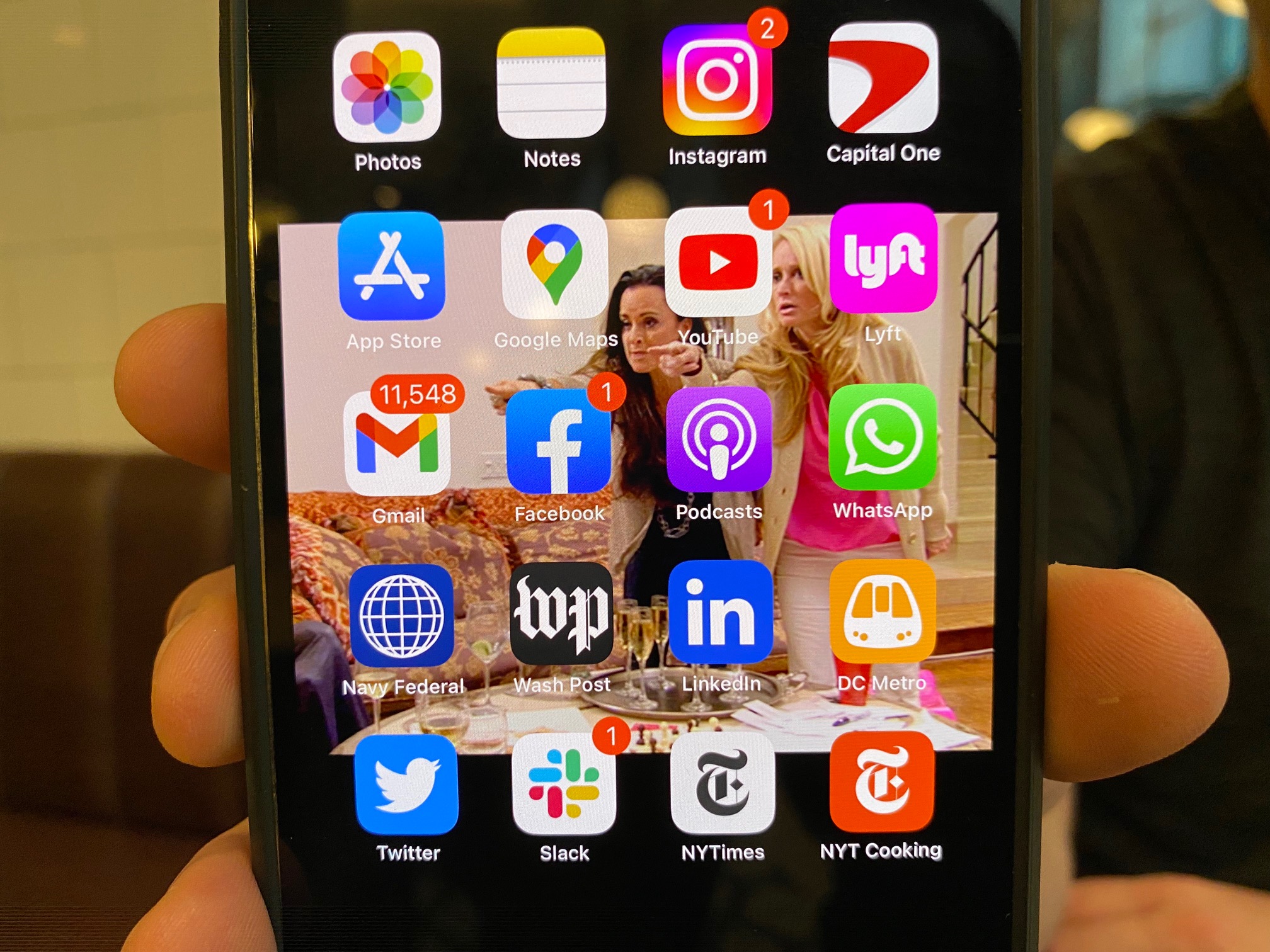 WASHINGTON – According to a report released Wednesday by the Human Rights Campaign (HRC) and The Center for Countering Digital Hate (CCDH), Twitter and Facebook are permitting the spread of content linking LGBTQ+ people to pedophiles or "groomers."
The authors of "Digital Hate: Social Media's Role in Amplifying Dangerous Lies about LGBTQ+ People" found a dramatic uptick this year in posts mentioning "grooming," which refers to the practice of pursuing relationships with children for the purpose of sexually abusing or exploiting them.
Use of this term and related terms as a slander against LGBTQ+ people is an explicit violation of Twitter's rules governing hate speech, the company said. And yet, even as the platform saw a 406% increase in such tweets beginning in March, it failed to take action in 99% of reported cases, the study shows.
Forty-eight million people viewed these tweets, the study estimates, with the majority coming from a small group of right-wing extremists, including lawmakers like Republican Rep. Marjorie Taylor Greene (GA).
Of the most-viewed "grooming" tweets, 66% of impressions were driven by just ten users, the report finds.
For its part, Meta prohibits anti-LGBTQ+ content on Facebook and Instagram but removed only one paid advertisement mentioning the "grooming" narrative.
The findings echo CCDH's report last year on misinformation concerning the covid pandemic (including vaccines), the online spread of which was linked to just a dozen people with large followings on social media platforms.
"Facebook, Google and Twitter have put policies into place to prevent the spread of vaccine misinformation; yet to date, all have failed to satisfactorily enforce those policies," CCDH's CEO Imran Ahmed wrote in the report.
Just as with covid, the companies' failure to intervene and take down misinformation and hate speech can have dire consequences. "Online hate and lies reflect and reinforce offline violence and hate," Ahmed said in a statement about the new report. "The normalization of anti-LGBTQ+ narratives in digital spaces puts LGBTQ+ people in danger."
An old, dangerous slander is resuscitated
In the 1970s, anti-LGBTQ+ crusader Anita Bryant campaigned against inclusive non-discrimination measures by spreading the lie that gay men and lesbians sought to recruit children for sexual abuse.
Passage, in March of this year, of Florida's Parental Rights in Education bill – deemed the "Don't Say Gay" bill by critics – appears to have been a turning point that led to the resuscitation of the slanderous rhetoric linking LGBTQ+ people to pedophiles or "groomers."
The label was weaponized by Florida Gov. Ron DeSantis's spokesperson, Christina Pushaw, to push back against critics of the legislation, which prohibits public school teachers from discussing sexual orientation or gender identity with students in certain grade levels.
LGBTQ+ advocates say non-cisgender and non-heterosexual youth will be harmed as the bill effectively erases their identities, while potentially criminalizing something as innocuous as a teacher's mention of their same-sex spouse.
"The bill that liberals inaccurately call "Don't Say Gay" would be more accurately described as an Anti-Grooming Bill," Pushaw wrote on Twitter.
She added, "If you're against the Anti-Grooming Bill, you are probably a groomer or at least you don't denounce the grooming of 4-8 year old children. Silence is complicity. This is how it works, Democrats, and I didn't make the rules."
According to the CCDH and HRC's report, the social media platforms saw a corresponding spike in content targeting LGBTQ+ people as pedophiles and child abusers after Gov. DeSantis signed the Parental Rights in Education bill into law.

The narrative has occasionally been used to attack non-LGBTQ+ people, as Michigan State Sen. Mallory McMorrow experienced at the hands of her Republican colleague Sen. Lana Theis.
McMorrow told The Los Angeles Blade there is a moral as well as a political obligation to stand up to conservative extremists who baselessly accuse LGBTQ+ people, or their political opponents, of being pedophiles or enablers of child sexual abuse. 
Read the full report here: [LINK]
Newsom launches nation's largest college savings program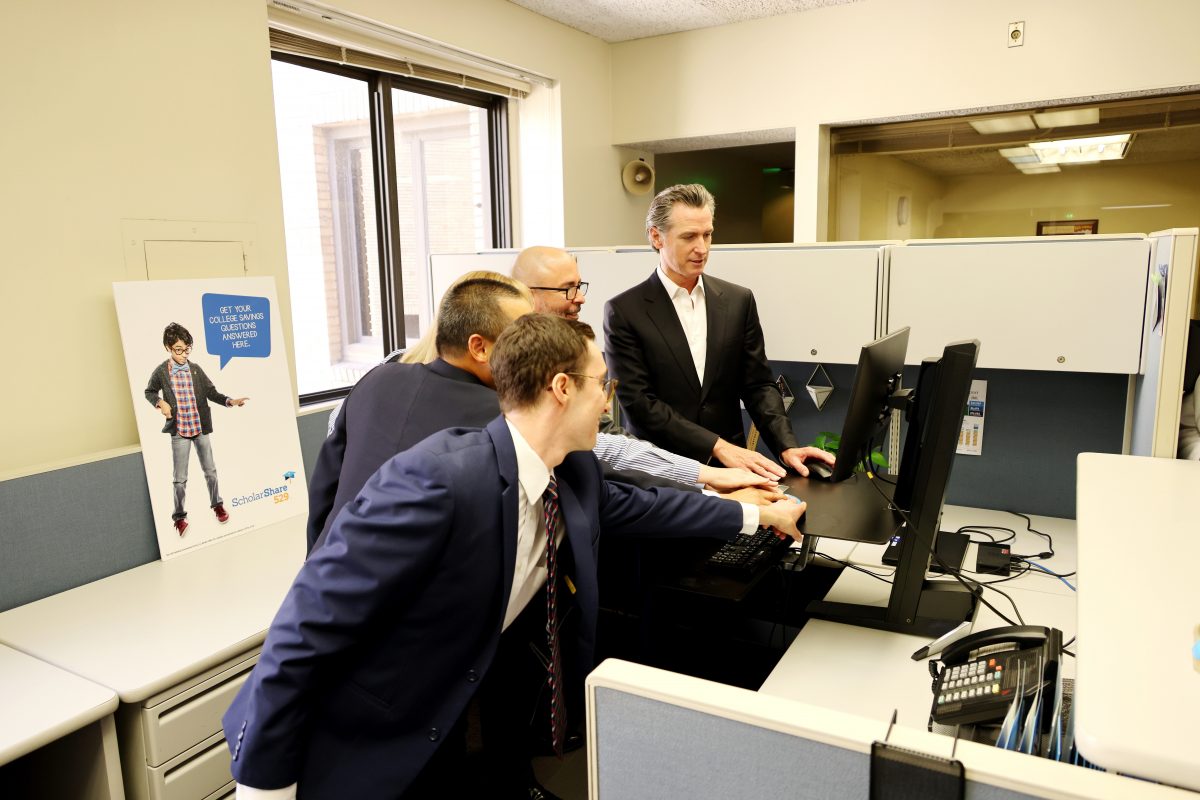 SACRAMENTO – Starting today, all Californian families of low-income public school students – 3.4 million across the state – can now access college savings accounts created in their children's names, with seed investments of between $500 and $1,500.
The CalKIDS program, launched by Governor Gavin Newsom, invests $1.9 billion into accounts for low-income school-age children in grades 1-12 and for newborn children born on or after July 1, 2022. 
"California is telling our students that we believe they're college material – not only do we believe it, we'll invest in them directly," said Newsom. "With up to $1,500, we're transforming lives, generating college-going mindsets, and creating generational wealth for millions of Californians."
"I am proud and excited to finally see CalKIDS in action," said Assemblymember Adrin Nazarian. "My goal with this program was to bridge the gap between wealth inequality and the high cost of education. CalKIDS will expand access to college through savings by providing each child born in the state of California a seed deposit in a ScholarShare 529 college savings account. Furthermore, thanks to Governor Newsom's investment and expansion of the Program to make college more accessible to low-income California kids, additional deposits will be made for low-income first graders across the state, with supplemental deposits for foster and homeless youth. Our shared vision ensures each child across the state will have an opportunity at higher education."
FIND OUT IF YOU'RE RECEIVING MONEY BY CLICKING HERE.
Up to $1,500 for 3.4 Million School-Age Children:
$500 Automatic Deposit: Eligible low-income public school students in grades 1-12.
$500 Additional Deposit: Eligible low-income public school students in grades 1-12 identified as foster youth.
$500 Additional Deposit: Eligible low-income public school students in grades 1-12 identified as homeless.
Up to $100 for Newborn Children:
$25 Automatic Deposit: Every eligible child born on or after July 1, 2022.
$25 Additional Deposit: Those who register on the program's online portal.
$50 Additional Deposit: Those who link a new or existing ScholarShare 529 account to the CalKIDS account.
Californians can begin accessing their accounts via the online portal now. In the coming months, CalKIDS will send notification letters to qualifying children and families with more information.