Criticized for being too gay and not gay enough, Buttigieg has unique burden
Out candidate endures criticism from all sides
Faced on one side with complaints from conservative talk radio host Rush Limbaugh about being too gay and LGBTQ activists on the other side who say he's not gay enough, Pete Buttigieg faces a unique burden as an out presidential candidate despite the history he made with success in Iowa and New Hampshire.
The anti-LGBTQ and pro-LGBTQ criticism, of course, aren't comparable in terms of where they originate. But in the face of this dichotomy — which would seem to leave Buttigieg no option for winning — other openly gay public figures who have won public office have a singular piece of advice for the candidate: Keep calm and carry on.
Annise Parker, CEO of the LGBTQ Victory Fund and the first openly lesbian mayor of Houston, said her advice is "to keep doing exactly what he's doing, to focus on the issues of the campaign."
"He should just keep doing what he's always done, which is focus razor-sharp on the issues, acknowledge when there's differences of opinion or there are venues that he might not be a expert on, and that's what we want in a presidential candidate," Parker said.
On the anti-LGBTQ side, trouble for Buttigieg came to the fore last week when Limbaugh — who has a long history of homophobic comments — complained on his radio show about Buttigieg kissing his spouse, Chasten Buttigieg.
"So I saw a political ad, where Mayor Pete, Mayor Pete Buttigieg, going on and on and on and on and on, about how parents in America are struggling to explain President Trump to their children," Limbaugh said.
Then Limbaugh held up a photo of Buttigieg kissing his husband, which was visible to subscribers watching his video feed.
"You think — natural conclusion — so he says Trump causes problems for parents, what about that?" Limbaugh said. "If you're not watching on the ditto cam, what it is, a picture of Mayor Pete kissing his husband, which he does frequently."
Limbaugh had more to say: "America's still not ready to elect a gay guy kissing his husband on the debate stage president."
(The radio show host has just announced he was diagnosed with advanced lung cancer and received from President Trump the Presidential Medal of Freedom live during the State of the Union address, which apparently did nothing to change his hostility to LGBTQ people.)
Even Trump, at least at first, wouldn't defend that. In an interview days later with Geraldo Rivera on Fox News, Trump was asked if American voters could one day elect a gay candidate to the White House.
Putting distance between himself and his ally Limbaugh, Trump replied, "I think so."
"I think there would be some that wouldn't, and I wouldn't be among that group to be honest with you," Trump added.
Limbaugh, however, wouldn't let up. On his radio show on Monday, the radio show host asserted Trump had called him and told him to "never apologize" for his remarks.
"Hell, the president even called me about this!" said Limbaugh on his radio talk show, according to the International Business Times. "He said, 'Rush, I just got to tell you something. Never apologize. Don't ever apologize.'
"I had no idea this thing had even bubbled up," Limbaugh reportedly added. "You know, I'm up doing the medical thing that I have to do here, and I wasn't even aware of this."
The White House didn't respond to the Washington Blade's request to comment on whether Limbaugh's claim Trump had called him was accurate.
Buttigieg, in the aftermath of Limbaugh's comments and Trump's response, delivered a cutting response at a CNN town hall when asked if he believes Trump is telling the truth when says he could support a gay candidate.
"Well, not if he's sending out his supporters to talk in this way," Buttigieg said. "And look, I mean, the idea of the likes of Rush Limbaugh or Donald Trump lecturing anybody on family values? I mean, I'm sorry, but one thing about my marriage is, it's never involved me having to send hush money to a porn star after cheating on my spouse with him or her. So, they want to debate family values? Let's debate family values. I'm ready."
Christine Quinn, a lesbian and former speaker of the New York City Council, said Buttigieg had the right approach when speaking with the Blade on Wednesday.
"My advice to him would be to continue doing what he's been doing, which is facing homophobes head on and responding to them in a very thoughtful, authentic way," Quinn said. "He needs to keep doing that."
Slamming Limbaugh's anti-gay comments, Quinn also urged Buttigieg to "not spend too much time responding to homophobes because they don't deserve it, they don't warrant it."
"He has made it very clear from before day one of his presidential campaign that he is a very out and proud gay man who is wildly in love with his husband and who has a lovely family," Quinn said. "That's the reality of who he is. He's shared that with Americans. If some Americans don't like it because they are full of hate, that's really not Mayor Pete's problem."
Parker said she isn't surprised by Limbaugh's homophobic comments because he made them in past and the latest remarks are just par for the course.
"He has made a lot of money by demonizing and attacking various groups, so it's surprising, I'm shocked," Parker said. "Why would anybody be shocked that Rush Limbaugh would say something like that?"
Referencing Trump saying he'd vote for a gay president, then apparently calling Limbaugh to defend the radio show host's anti-gay comments, Parker added Trump is "probably lying" one way or the other.
"I cannot imagine any LGBT person in America legitimately saying that Donald Trump is good for the LGBTQ community," Parker said. "Certainly no one who is trans can say he's good for the transgender community."
'Queers Against Pete' collects 4,000 signatures against Buttigieg
But Buttigieg is also facing criticism based on his sexual orientation from within the LGBTQ community from those who say he's not gay enough, which is often a metaphor for criticism saying he's not progressive enough.
One visible LGBTQ group against Buttigieg is Queers Against Pete, which touts gathering a list of nearly 4,000 signatures from LGBTQ people across all 50 states and D.C. for a petition criticizing Buttigieg.
Among its complaints is Buttigieg's opposition to universal free public college and cancelling student loan debt, having no plan to restore voting rights to felons and incarcerated people or an end to cash bail; support for an increase in defense spending and Medicare for All Who Want It Plan than that falls short of the Medicare for All and universal childcare plans proposed by other candidates.
As Buttigieg struggles with support among black voters, Queers Against Pete also criticizes the candidate for his handling as South Bend mayor of a white police officer shooting a black resident, the firing a black police chief investigating racism in the police force and a housing plan that demolished low-income homes, including in minority communities.
"Some have touted former South Bend Mayor Pete Buttigieg's openly gay identity as proof of progress in our politics," the letter says. "However, being gay is not enough to earn the support of LGBTQIA communities. We cannot in good conscience allow Mayor Pete to become the nominee without demanding that he address the needs and concerns of the broader lesbian, gay, bisexual, transgender, queer, intersex and asexual communities."
LGBTQ public figures who spoke the Blade about the criticism were indignant over the idea the group make gay identity grounds to criticize Buttigieg, saying it validates the idea that a gay person should conform to certain stereotypes or ideals.
Parker called the "Queers Against Pete" faction a "tiny group of fringe voices." Although she acknowledged "there are important issues being raised," she questioned why they'd focus on the gay candidate as an LGBTQ group and not others.
"I'm intrigued by the idea there's 'Gays Against Pete," but not 'Gays Against Bloomberg' or 'Gays Against Klobuchar' or 'Gays Against Sanders,' which makes me question the motivation of the group," Parker said.
In response to the list of the nearly 4,000 LGBTQ signatures "Queers Against Pete" compiled against Buttigieg, Parker said out of 7 million LGBTQ voters in the United States "that's something like .0005 percent of LGBTQ voters."
Queers Against Pete, however, repudiates the idea their criticism is about Buttigieg not being gay enough. A Queers Against Pete spokesperson referred the Blade in response to a request to comment to the organization's website, which states the organization has "never stated or implied Buttigieg isn't gay enough" but has said "being gay isn't enough to warrant our support."
"We are uniquely positioned as LGBTQIA+ people to state our opposition to Pete," the website says. "We've seen Black people name the harm he's caused them and they're called homophobic. We stand in unity with all marginalized communities and some of us belong to more than one oppressed group."
Gregory Cendana, a D.C.-based consultant and organizer with Queers Against Pete, also criticized questioning of motivation behind the LGBTQ group.
"Our collective believes in racial justice — from being in community with Black Lives Matter — South Bend to asking how candidates will center Black Trans Women and Transgender Women of Color in their policies, campaigns and governing," Cendana said. "By questioning the motives of gender non-confirming people and queer people of color, these leaders and the organizations they represent, are using the levers of white supremacy to divide and conquer. This is bigger than this election or any of us as individuals."
But Queers Against Pete isn't the only LGBTQ entity against Buttigieg. A look at social media accounts from LGBTQ progressives would reveals their discontent over the fact the LGBTQ community is being represented in the presidential primary by a white man who hasn't endured the experience of a racial minority and who has no background in LGBTQ activism leading to his candidacy.
Parker said the idea of criticizing Buttigieg for not being gay enough is "absolutely an absurd statement" because the LGBTQ community had long fought against those constraints.
"We are different, but are differences part of who are and we're asking for you to asking to accept that, and then to turn around and attack someone fit some standards of gayness that only they know exist upsets me," Parker said.
Up in arms over the idea Buttigieg should be criticized for not being gay enough was Quinn, who she said she doesn't even understand the concept.
"What the hell does that mean?" Quinn said. "What the hell does not gay enough mean? That's ridiculous. The man is gay. Period. He is a out gay public official, elected official, former mayor who has never once done anything anti-LGBT. If he was gay and against the community, then you can attack him and should attack him, but that is not the case as it relates to Mayor Pete."
Other criticisms about Buttigieg's "aesthetics" as a gay candidate, Quinn added, are "ridiculous."
"It just feeds into the stereotyping of the LGBT community," Quinn said. "He needs to be himself, to be Pete Buttgieg, to be himself, to be a veteran, a former mayor, a husband, on and on. That's who he needs to be, to be a gay veteran, a gay former elected official, a gay candidate for president, a husband. That's what he needs to be because that's what he is."
At the end of the day, Parker said attacks about Buttigieg based on the ground of his gay identity — whether it's from Limbaugh, Queers Against Pete or any other critic — won't hamper the candidate's chances in either the primary or general election.
"There's no candidate whom everyone is going to agree with," Parker said. "What a candidate does is get out and put forward plans, policies, express where they stand on issues and voters make choices. Voters need to make choices on who they're preferred presidential candidate is without creating divisive and frivolous attacks based on things not related to policies and programs a candidate has put forward."
A Buttigieg campaign spokesperson referred the Blade to Buttigieg's response during the CNN town hall when asked about challenges he faces as a gay candidate from pro-LGBTQ and anti-LGBTQ critics.
WeHo hosts public hearing on PrEP & PEP February 23 at City Hall
Access to PrEP & PEP & adherence to recommended treatment are just 2 necessary steps in the efforts to reducing community transmission of HIV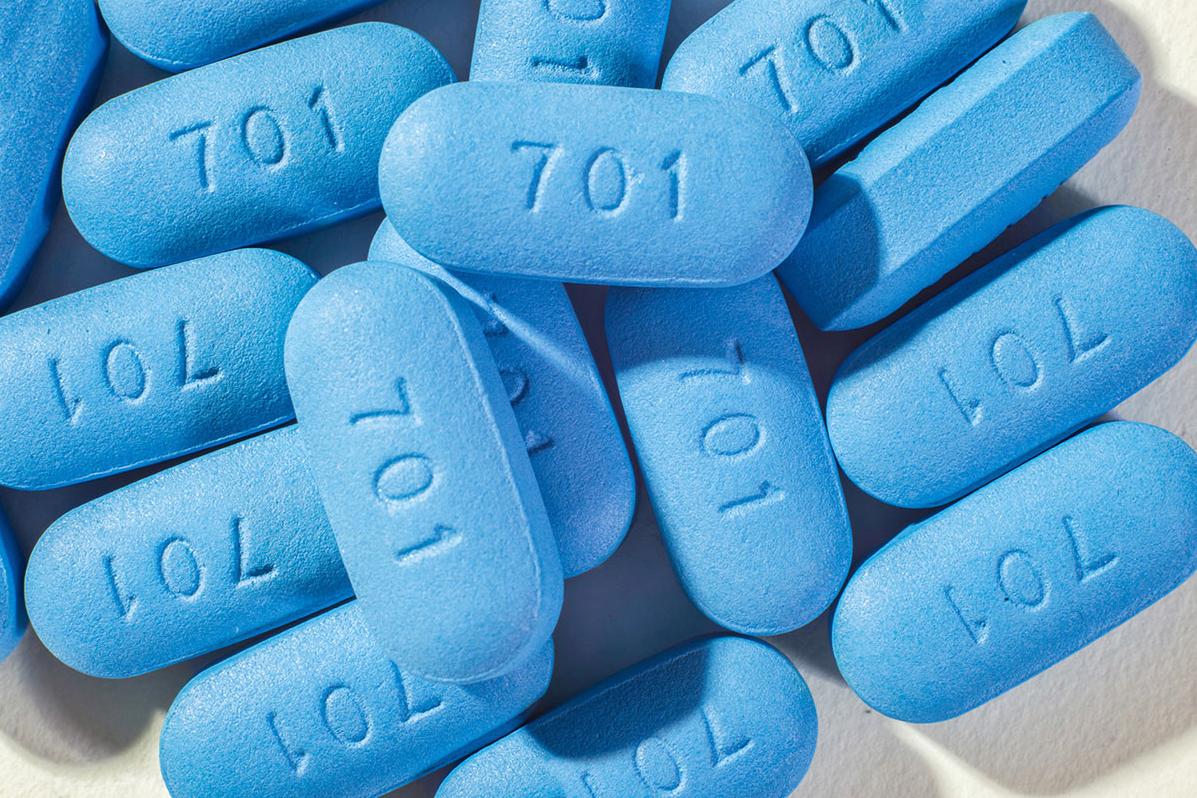 WEST HOLLYWOOD – The City of West Hollywood will host a public hearing to gather input from community members about whether individuals at high risk for HIV transmission are able to effectively access medications approved as part of FDA-approved protocols for Pre-Exposure Prophylaxis(PrEP) and Post-Exposure Prophylaxis (PEP).
City staff and officials have become aware from anecdotal information in the community that there may be barriers to easily accessing PrEP and PEP at pharmacies in Los Angeles County and other regions of the state.
While statewide legislation, SB 159, authorizes pharmacists to furnish PrEP and PEP without a physician prescription and prohibits insurance companies from requiring prior authorizations to obtain PrEP coverage, there is concern that national pharmacy chains and local pharmacies may not be participating in ways the legislation intended.
City outreach to local pharmacists indicates that many local pharmacists have not taken the California State Board of Pharmacy (CSBP) training to dispense PrEP and PEP, and may not have been aware of the training at all.
The City's aim in hosting a public hearing is to gather input from impacted residents and community stakeholders; findings will then be relayed to legislators and other key decision makers.
The public hearing is open to the public and will take place on Thursday, February 23, 2023 at 6:30 p.m. at the West Hollywood City Council Chambers/Public Meeting Room, located at 625 N. San Vicente Boulevard. Limited validated parking will be available in the adjacent West Hollywood Park five-Story structure.
Community members may view the public hearing live on WeHoTV on Spectrum Channel 10 within West Hollywood; by clicking on the 'Watch Live' link on the City's WeHoTV website page www.weho.org/wehotv; or through City's WeHo YouTube channel at www.youtube.com/wehotv.
It will also be live-streamed on streaming services such as AndroidTV, AppleTV, FireTV, and Roku. Digital streaming platform viewers can find programming by searching for "WeHoTV."
Individuals who would like to provide comments but are unable to attend the hearing, or who would prefer to share their experience directly, can send their comments by email to Hernán Molina, the City of West Hollywood's Governmental Affairs Liaison, at [email protected].
In January 2019, Senator Scott Wiener, D-San Francisco introduced SB 159 HIV: preexposure and postexposure prophylaxis. The bill, which was signed by Governor Newsom into law on October 7, 2019, seeks to make PrEP and PEP more readily available to HIV negative individuals who are at high risk of HIV infection. SB 159 does so, among other things, by:
Authorizing a pharmacist to furnish PrEP and PEP in specified amounts and requires a pharmacist to furnish those drugs if certain conditions are met, including that the pharmacist determines the patient meets the clinical criteria for PrEP and PEP consistent with federal guidelines; and
Requiring a pharmacist, before furnishing PrEP and PEP, to complete a training program approved by the California State Board of Pharmacy.
Having easy access to PrEP and PEP and proper adherence to the recommended treatment are just two necessary steps in the efforts to reducing community transmission of HIV. PrEP is a key prevention strategy for ending the HIV epidemic in the U.S.
The Centers for Disease Control and Prevention (CDC) reports fewer than 25% of the approximately 1-million Americans who could benefit from PrEP are using this preventative medication. One of the goals of the federal Ending the HIV Epidemic in the U.S. (EHE) initiative is to have 50% of people who could benefit from PrEP using it by 2025.
The HIV/AIDS epidemic has had a significant impact on the City of West Hollywood. The disease's elevated infection rate among gay men caused a devastatingly high number of deaths in the City in the era following the City's founding in 1984.
The City of West Hollywood was one of the first government entities to provide social services grants to local AIDS and HIV organizations. The City sponsored one of the first AIDS awareness campaigns in the country in October 1985 and the City's response to the AIDS crisis has been recognized as a model for other cities, nationally and globally.
In 2015, the City of West Hollywood City Council adopted the HIV Zero Strategic Plan. The City Council directed staff to work with social service providers, community clinics, the Los Angeles County Department of Public Health, and other governmental agencies to develop a strategic plan aimed at reducing the rates of transmission and slowing disease progression.
The City's HIV Zero Initiative embraces a vision to "Get to Zero" on many fronts: Zero new infections. Zero progression of HIV to AIDS. Zero discrimination. Zero stigma. The City currently contracts with APLA Health, Healthcare in Action, the Los Angeles LGBT Center, Men's Health Foundation, and Planned Parenthood to provide biomedical interventions, such as PrEP and PEP to community members at risk of acquiring HIV.
For more information, please contact Hernán Molina, the City of West Hollywood's Governmental Affairs Liaison, at (323) 848-6364 or at [email protected].
For people who are Deaf or hard of hearing, please call TTY (323) 848-6496.