Omigod, we're on TV!
New Apple TV+ documentary shows LGBTQ community's evolution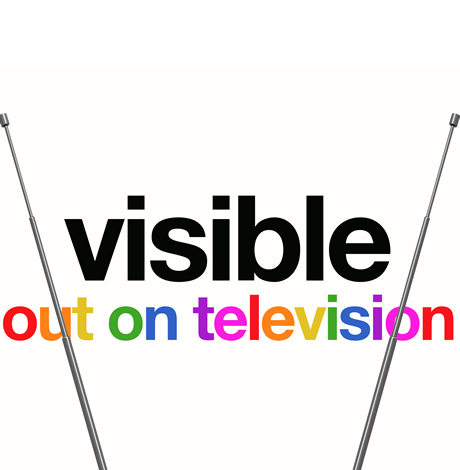 For better and for worse, television has defined our existence as queer people in America. From the airing of the Army-McCarthy hearings to the launch of Pete Buttigieg's campaign for the presidency, the images and stories of our lives have been interpreted and broadcast by writers, producers, and newspeople. To see the evolution of queer representation on television over the past seven decades is to see us emerge from the shadows, challenge others' narratives, and begin to craft our own presence in the public eye.
We've all grown up noting both the absence and the appearance of ourselves as queer folk on television. Each of us remembers when and how we first saw ourselves there, and we're indelibly marked by the ways straight society used the 20th century's most important communication medium to make us the punchlines of their jokes, the villains of their morality tales, and the lurking menace of their fears. But we remember also the first time television became a mirror that reflected us and gave us hope that the world might actually see us as we see ourselves.
"Visible: Out on Television", the newly released documentary series on Apple TV+, tells the history of how television has shaped our lives and how we, in turn, have used to television to shape America's concept of who we are.
I myself am too young to remember Lance Loud and too old to have been a teen inspired by My So Called Life. For the cohort of my generation, AIDS defined our presence on television. From the first reports of "gay cancer" in the early 80s to ACT UP's 1990 protest at the National Institutes of Health in Bethesda, Md., growing up gay in Reagan's America meant fearing the day we might all get sick and die.
As I was finishing college, the nation had begun to finally see hope for the end of the worst days of dying in the AIDS epidemic and was debating "Don't Ask Don't Tell" (a piece of our history sadly missing from the documentary). With Ellen's coming out in 1997 and the public discussion surrounding it, I resolved to build a life for myself fully outside the closet.
I don't recall much of Will & Grace, even though I was among the millions who regularly tuned in for it. But I felt a deep connection to Showtime's Queer as Folk, with its diverse ensemble cast, realistic depictions of sex, and willingness to explore the politics of navigating a straight world as a queer person. Both shows would ultimately inform my thinking as an activist.
As with all things, we see on television what we choose to see. During the early aughts, I saw myself well represented. But I was completely blind to the near-total absence of queer people of color and remained oblivious to persistent stereotypes about the trans community. I didn't recognize how narrowly defined my way of existing in the world was despite all the progress of the previous decade.
To watch Wanda Sykes, Janet Mock, MJ Rodriguez, Lena Waithe, Sara Ramirez, Ellen DeGeneres, Rachel Maddow, Billy Porter, Wilson Cruz, Don Lemon, Neal Patrick Harris, Anderson Cooper, Peter Paige, Peter Staley, and others tell their stories of how television shaped their experiences is a potent reminder that we're no longer just unseen members of the viewing audience.
The power of television has always been its ability to influence society with imagery and dialogue that people willingly accept into their homes. As a prism of the world, television has demonstrated for straight people what it means for us queer folk to live among them. For us to be on TV has confirmed our existence because if someone is telling our story then we can't possibly be "the only one."
"Visible: Out on Television" is and does as its title promises. More than mere documentary, it's a part of the same evolution in the representation of queer people that it chronicles. Every minute of every episode is worth seeing. Watch it as soon as you can — for the nostalgia, for the education, and for the reminder that what will always matter most is being out, being seen, and being our most authentic selves.
Brian Gaither (@briangaither) is a gay writer and activist in Maryland.
Underfunded, undermined & unabashedly victorious in Brazil
Country's LGBTQ politicians are bringing diversity to democracy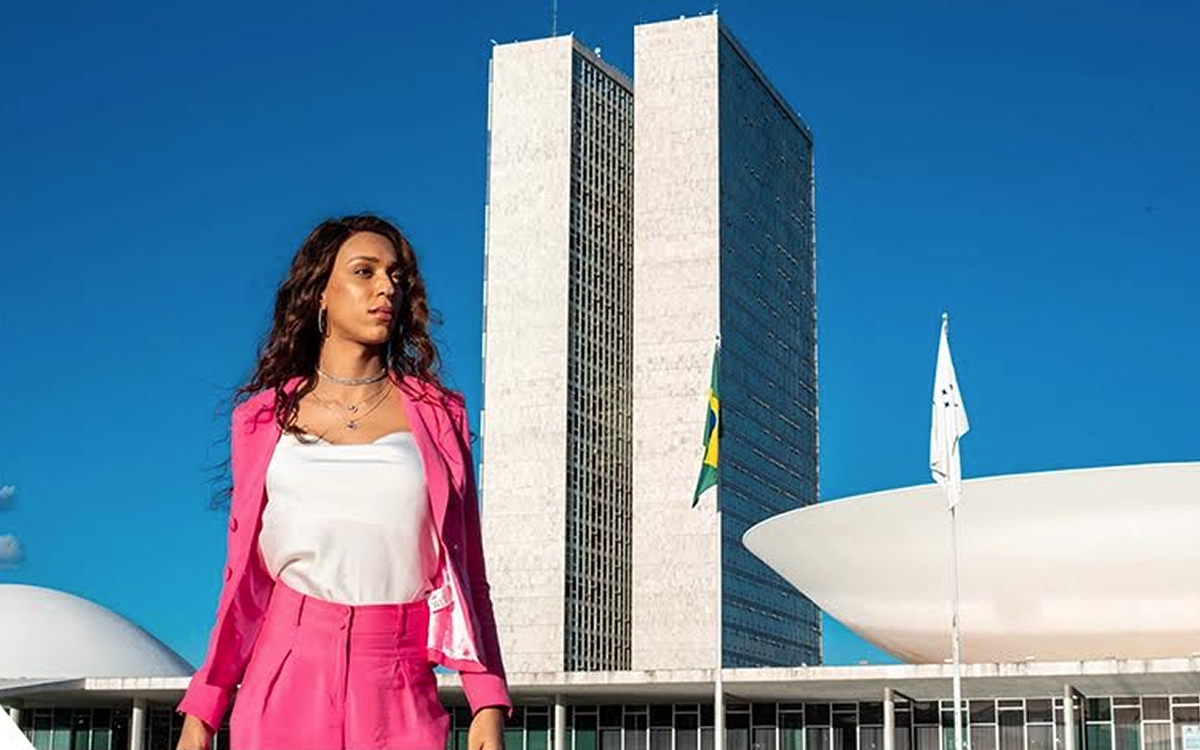 SÃO PAULO — Imagine a group of 18 winners where you'll find only one white man. The recent election in Brazil not only brought back former President Lula, but also doubled the numbers of out LGBT+ representatives in both the national and state legislatures. Out of these 18 elected officials; 16 are women, 14 are black and five are trans. There is only one white man in the group.
Women, LGBT+ and Black people have always showcased political leadership in their communities. But the path to occupy a space in Brazilian institutional politics is often violent and expensive. In recent years, many organized social movements have directed their efforts to set the agenda for public debate into the intersectional realm and support community leaders. In a poll VoteLGBT conducted in 2017 during the São Paulo Pride parade, the biggest in the world, only 45 percent of Pride participants surveyed thought that identity matters when choosing a candidate. In 2022, 85 percent believed so.
Despite the many obstacles and violence they face, Brazilian LGBT+ leaders are gaining political power, often being the most voted individuals in their states or cities. Many trans women who won big in their cities in 2020 advanced to higher positions in 2022. Four LGBT+ people (all women) were elected to congress: Three of them Black and two of them trans, a major breakthrough for LGBT+ political participation.
In Brazil, campaigns are publicly funded. Taxpayers' money goes to parties' leadership who can pretty much do whatever they want with it. There are rules made to fight the underrepresentation of women and Black population, but they are often corrupted by fraud.
Party leaders are often older rich white cis men who focus their efforts and financial support to old allies. LGBT+ politicians receive an average of 6 percent of the legal limit for what parties can provide to a single candidate. When interviewing 30 of those who ran in 2020, we came across three trans women who didn't have enough to eat during their campaigns and still won their seats. Our vote is the cheapest in the election market.
Once elected, LGBT+ officials often face discrimination from their peers in the chambers, many times from their own parties. In a poll we did in 2021 we found that more than half of LGBT party members reported facing discrimination. And those who decided to report it found that there's no accountability for LGBTphobia inside the parties.
Not to mention the constant death threats that (especially) Black and (especially) trans women face when elected or running for office. City Counselor Benny Brioly, who is Black and trans, had to flee the country in 2020 after public security forces refused to offer her protection, which was her legal right. In 2022 she kept getting death threats from a congressman, from his official Cabinet's email. Erika Hilton and Duda Salabert, the first trans women elected for congress in 2022, had to conduct campaign activities with armed security and bulletproof vests.
It seems like the world is looking for the tools we are developing to fight extremism and LGBTphobia. International organizations have long supported many of those initiatives. The partnership and support from organizations like the National Democratic Institute and the LGBT Victory Institute have been fundamental to promote a comprehensive approach to such a complex issue.
VoteLGBT's innovative research strategies have a political and historical importance due to the lack of official data about the LGBT+ population in Brazil. Research has been fundamental for us, not only to give visibility to our issues and set the agenda for public debate, but also to better strategize where to allocate resources. Since 2021 we have been investigating the parties, conducting in-depth interviews with candidates and LGBT caucus. We've produced a list of 327 out LGBT candidates in the 2022 election cycle with their racial and LGBT+ identity self declared. That had never been done before.
We've offered direct support through organizing a series of webinars, creating downloadable toolkits, conducting pressure campaigns on parties, lobbying the Supreme Electoral Court for them to produce official data on our leadership, creating a gallery with over 300 LGBT+ candidates and their priorities, and offering confidential psychological support, especially after such a violent campaign.
It would be dishonest, though, to claim any part of such astounding victories. Each of those candidates struggled to run their underfinanced and understaffed campaign, and still created strategies to reach and amplify their audience brilliantly. Also, we are not the only ones on the task. There are other organizations who are great examples and partners.
Brazil's recent election results show us that an intersectional approach to the issue of political representation is not only possible, but potent. LGBT+ candidates earned over 3.5 million votes. Of those votes, a third went to trans women. Seven in 10 went to a Black candidate. Brazilian voters are showing us what kind of democracy they are willing to fight for. Without diversity there is no democracy.