'The Queen' earns its crown in drag herstory pantheon
Gender fluidity pre-Stonewall was a riot too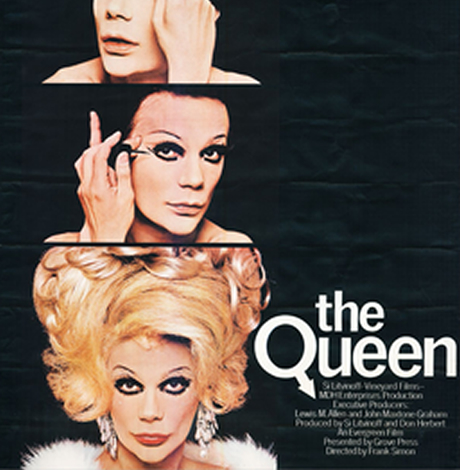 The stunning looks! The larger-than-life personalities! The compelling personas! The last-minute wig emergencies! The shared stories of family rejection and acceptance! The stern mother hen who sets the bar high! The scathing reads from a fourth-place queen convinced the competition was rigged!
No, that's not a recap of a "RuPaul's Drag Race" episode. This all happened long before that beloved elimination format show stoked a mainstream appetite for drag — a full year, in fact, before Stonewall.
Shot in 1967 and released domestically in mid-June of 1968, director Frank Simon's "The Queen" clocks in at just over an hour — but the fly-on-the-wall documentary seems longer, and that's a compliment. It's dense with candid moments culled from cramped hotel room prep sessions, production number rehearsal footage, and before/after moments from the 1967 Miss All-America Camp Beauty Pageant.
Long out of circulation and largely absent from the LGBTQ+ consciousness, "The Queen" demands to be seen — and it can. Right now.
"I'd read so much about the film," says Frank DeCaro. "It loomed out there, this lost drag artifact. The moment I realized I could stream it on Netflix, I did. Anyone with any sense of history — not just drag hags — needs to watch it immediately!"
DeCaro name-checked "The Queen" as an "alternative classic that often gets overlooked in surveys of drag on film," in his meticulously researched, delightfully dishy 2019 tome, "Drag: Combing Through the Big Wigs of Show Business."
Placing the film in its time capsule context, DeCaro told the Los Angeles Blade, of an era when drag visibility was largely the stuff of straights baiting the audience for laughs at the mere sight of a man in a dress, "Seeing drag with any real gay truth to it was nearly impossible, unless you went to a club with no windows, in a dicey neighborhood."
That's why "The Queen" is so amazing, says DeCaro. "They're not in some out-of-the-way venue. They're at Town Hall in New York City in 1967, and the judges are celebrities like Andy Warhol. You realize that there was this very rich drag culture that one could tap into, if you knew where to look. Every generation likes to think it invented being gay, but people were big queers long before any of us got here, and they were being fabulous in huge hair and high heels!"
Not that those heels and hair are up to modern standards, mind you. Los Angeles-based drag queen Jackie Beat, who began performing in 1989 and has made a career out of telling it like it is, notes, "Not to be too harsh, but … Everyone in the movie had a five o'clock shadow. And if you have an Adam's apple — and some of these gals had pineapples — wear a scarf or a choker. It's so important to recognize that all the contestants were working the same brand of old Hollywood glamour."
But even if some of them were "broad-shouldered, sweaty messes with handlebar mustaches," Beat has "respect all the queens back then, because they were true trailblazers, and simply existing was rebellious and courageous. And can we please talk about how handsome many of them were out of drag? So hot!"
That said, when asked how the film fares, compared to the Reality TV "Drag Race" format, Beat hails "The Queen" as "a true documentary, in the fact that it is not really manipulative or even that creatively edited. It's just like, 'Here's what happened.' And today's audiences, who were raised on 'Real Housewives,' may get a bit restless, but stick with it. There's definitely drama, but it comes at the end."
"So few of our stories were archived," says Zackary Drucker, an independent artist, cultural producer, and trans woman. "I think it's hard to understand who we are in the present without knowing where were coming from. Documents like 'The Queen' are crucial for trans people today, to know. It's such a raw and authentic representation of the community, and I'm thankful it exists."
In 2014, Drucker initiated an effort to organize the archives of Mother Flawless Sabrina, aka Jack Doroshow, who co-organized the pageant and presides over the Town Hall event. Of his onstage persona, notes Doroshow in the film, "Look, I'm 24 years old. But in drag, I come on like 110, and I do this whole bar mitzvah mother things, you know, gaudy gowns and pushy."
Drucker, who first met Doroshow when she was 18 and considers herself Mother Flawless Sabrina's granddaughter, says the Flawless Sabrina Archive will be part of the NYU Fales Collection, and will serve as a resource for artists, activists, and scholars.
The Flawless Sabrina legacy will be further expanded in late May/early June of this year, when "The Queen" gets a Blu-ray release packed with extras, including a track with commentary by Drucker and GLAAD Media Award-winning trans journalist Diana Tourjée.
That commentary track is "probably the most valuable" offering in the Blu-ray release, says film historian Bret Wood. Film Distributor Kino Lorber's Senior Vice President and Producer of Archival Releases, Wood worked on sourcing and finishing restoration of "The Queen."
"They reveal so much information that's not there on the screen," says Wood, of Drucker and Tourjée's commentary track. "The film attempts to be one of these objective films that isn't giving you people's last names or backstory—but to have them tell you what's happened to the people since the film, is a transformative viewing experience."
Wood, who was pouring over hours of deleted scenes when he spoke with the Blade, says that in addition to that never-seen-before footage, the Blu-ray will also feature an interview with Doroshow shot "pretty late in his life," as well as a short film called "Queens at Heart." Made the same year as "The Queen," it has a "very square interviewer" asking drag performers questions like, "Why do you dress like this?"
That window into how mainstream media regarded 1960s drag is "very different, very stiff," says Wood, compared to what director Frank Simon achieved with "The Queen." Similar subjects, he says, "but totally different styles."
As for how "The Queen" reads when viewed by contemporary eyes, DeCaro notes his favorite part of the film is "hearing the contestants talk about being gay, coming out, and doing drag in the 60s. Their attitudes are surprisingly modern — very 'born this way.' How inspiring, too, to hear that their coming out stories aren't all tragic. A few of them talk about their families just sort of saying, 'Oh, well, you're a drag queen. Be a good one.' I think the queens of 'The Queen,' by example, remind us that men and women who were too queer to pass for straight — the ones that no closet could ever contain — have always been the most forward-thinking activists in our community. We really owe them a debt."
Digital platform joins with It Gets Better for Pride-themed content
The online world can be a scary place, and it can still be difficult to "find your people" there without a little help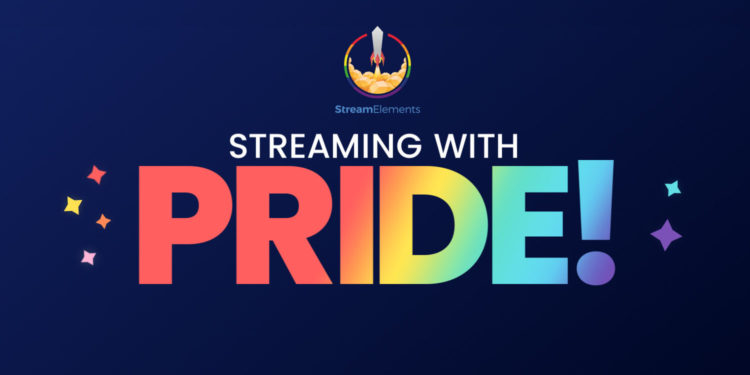 LOS ANGELES – The age of online communication has made it easier for LGBTQ+ people to connect with their community than ever before. This is especially valuable for young people, who don't feel safe being out in their real-life environment, or who are isolated, whether by geography or prevailing social attitudes, from larger LGBTQ+ populations. Yet the online world, just like the real one, can be a scary place, and it can still be difficult to "find your people" there without a little help.
That's why StreamElements, a platform which powers over 1.1 million digital content creators across Twitch, YouTube Live, and Facebook Gaming, is stepping up to provide assistance. The company is partnering with the It Gets Better Project for a new campaign that aims to help create safer and more inclusive LGBTQ spaces online, providing support for the community during Pride Month and beyond.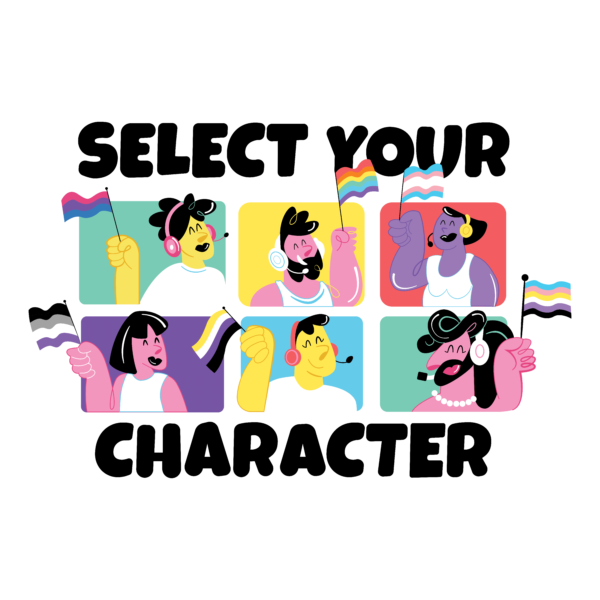 As part of the campaign, StreamElements is:
Donating $25,000 to the It Gets Better Project and 100% of the proceeds from Prime-themed merchandise. It Gets Better, of course, is a nonprofit organization that leverages the power of media to reach and provide critical support and hope to LGBTQ+ young people around the world.
Collaborating with and commissioning graphics from LGBTQ+ artists Jaime Hayde and Andrea Marroquín, which will be used on special merchandise items for charity and shared with the broader streaming community for use in their individual merch stores.
Creating special overlays and alerts that feature the Pride-themed art for livestreamers to use on their channels. This "SuperTheme" can be used at various stages of a livestreamed broadcast and incorporates art from Hayde.
Spotlighting LGBTQ+ creators throughout the month via its social media channels, highlighting their work and including videos where they will share their journey and comment on what Pride means to them.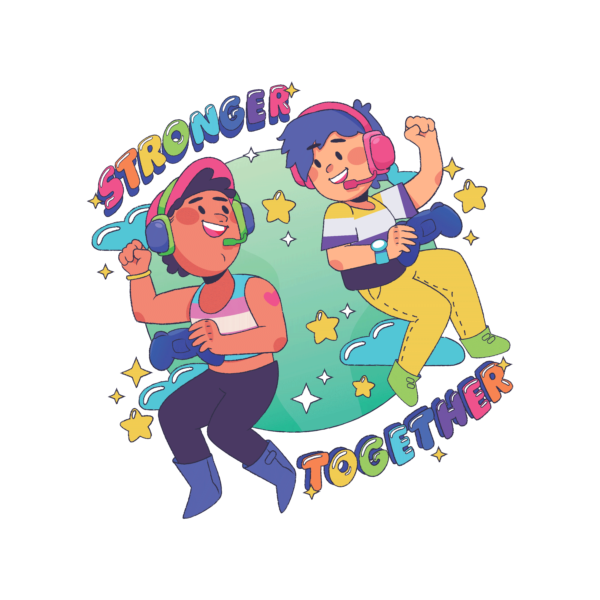 The initiative was spearheaded Sean Horvath, CRO of StreamElements and a proud member of the LGBTQ+ community, who says, "Pride has always been an important part of my life. Seeing StreamElements partner with LGBTQ+ content creators and the highly impactful Its Gets Better Project to drive social change is a significant milestone, especially for myself and many other members of our staff who are part of the community we're celebrating. Our goal with this campaign is to not only shine a light on all the amazing things Pride represents, but to continue our previous commitment to supporting diversity by ensuring the efforts we put forward are prominent year-round."
You can find out more at the StreamElements website.
Out track star heads to Tokyo as video of her hugging her Gran goes viral
Her moment of victory and celebration with her Gran was caught on video and later shared thousands of times on Twitter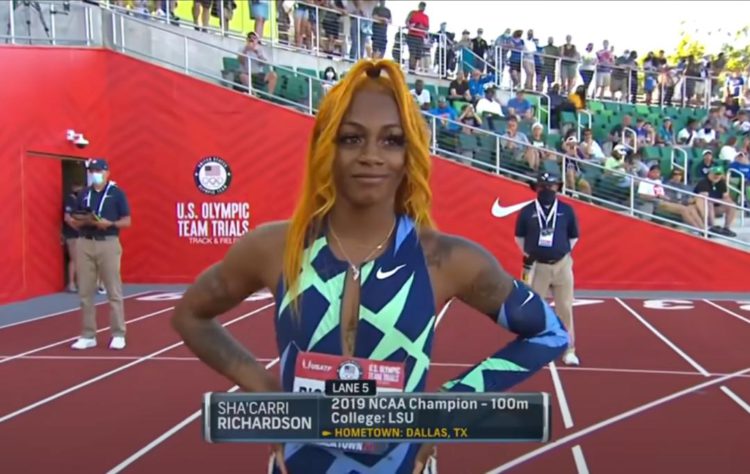 EUGENE, Or. – A 21 year old out female sprinter is headed to the summer Olympic games in Tokyo after winning the 100-meter heat and securing a coveted spot as part of the U.S. women's team in the Olympic trials that were held at the newly renovated Hayward Field at the University of Oregon in Eugene this past weekend.
Sha'Carri Richardson, a former Louisiana State University (LSU) sprinter put on an amazing run, afterwards telling NBC News Sports that her biological mother died just a week before the qualifying Olympic trials. Richardson, who celebrated her win by running up the Hayward Field stairs to hug her grandmother, says that family means everything.
"My family has kept me grounded," Richardson said. "This year has been crazy for me. Going from just last week losing my biological mother passed away and still choosing to pursue my dream, still coming out here and still trying to make the family that I still have on this earth proud."
Her moment of victory and celebration with her Gran was caught on video and later shared thousands of times on Twitter including by Deputy White House Press Secretary Karine Jean-Pierre.
There's nothing like the love of a grandmother. Beautiful ❤️

21 year old Sha'Carri Richardson embraces her grandmother after qualifying for her first Olympic Games.
pic.twitter.com/Rf65ZiTmx4

— Karine Jean-Pierre (@K_JeanPierre) June 22, 2021
The sprinter also took time to thank her girlfriend who she had said inspires her, and also picked out her hair color. "My girlfriend actually picked my [hair] color," Richardson said. "She said it like spoke to her, the fact that it was just so loud and vibrant, and that's who I am."
WATCH:
Hollywood's Peter Kallinteris Agency launching LGBTQ dreams
"It's important to me to actively participate with a platform and space for the LGBTQ community. I want to make a difference and be a leader"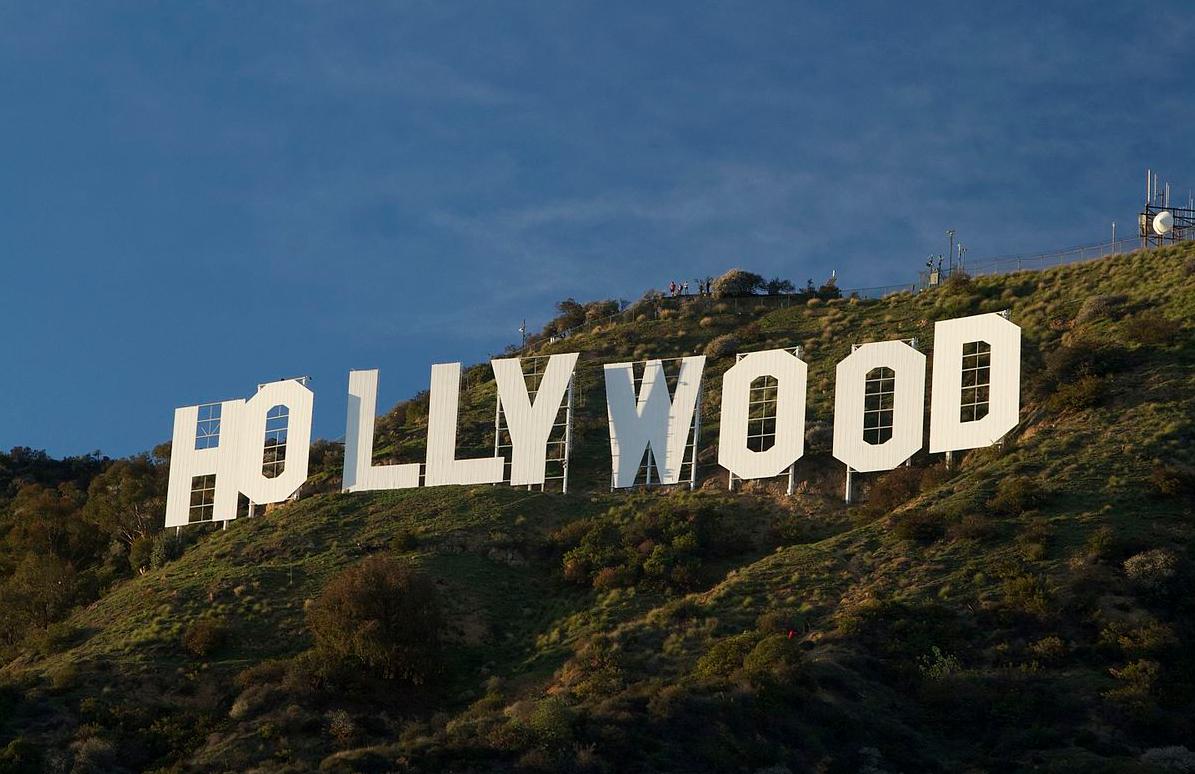 HOLLYWOOD – Whether they'd admit to it or not the aspiration for most actors is to be sitting in the Dolby Theatre at some point in their careers, dressed in their finest fashion ensemble at the most prestigious event of the year and hear, "and the Oscar goes to [insert their name]." Conversely also true for the Emmy awards or the Tony awards, yet for many LGBTQ artists the path to that goal is fraught with obstacles and difficulties.
In 2018, a young Black actor from Atlanta, Georgia, was given a supporting role as Ethan in the surprise hit film Love Simon. That actor, Clark Moore, in interviews with host Rob Watson, journalists Dawn Ennis and Brody Levesque on RATED LGBTQ RADIO and separately with Teen Vogue's Shammara Lawerence spoke of the difficulty landing roles like that of Ethan, but also the conflict inherent with how the film and television industry has seen LGBTQ actors.
Answering a question by Teen Vogue's Lawerence centered on that conflict, Moore bluntly assessed the landscape telling her; "Historically, I think the reason why there haven't been more gay roles or more gay actors playing roles that have lots of layers to them and lots of depths to them is because for whatever reason, people think that the story is done. We've seen the gay character. We know what he says. We know what he thinks. We don't need to tell that story anymore, but if you think about it, we've had a full canon of stories about straight white men that stretch back millennia, and so we're only scratching the surface," Moore pointed out.
"If we can have stories about people all the way back thousands of years ago and we can still be telling the same story now about straight white men and their journey to self-discovery or redemption, there's plenty of stories to tell of people of color and LGBTQ people and anybody who falls in the intersection of those two identities," he added.
Yet in the age of digital moving beyond the traditional film and television as more and more content is streamed online- and there's insatiable need by casting agencies for a wider diverse spectrum of actors, there are still obstacles in the path for LGBTQ actors, especially trans and disabled LGBTQ actors.
Enter Peter Kallinteris, who with his broad based knowledge and understanding of the critical needs of the LGBTQ actor community decided that the time has arrived to have specialized representation for that community.
"Looking to the past, Hollywood hasn't been very kind to the Queer community. Throughout the history of cinema gay men were either played as effeminate, weak, airheads, and lesbians as tough softball or gym coaches, who are often played by straight people," Kallinteris said. "Within the the broader culture, there are subcultures, just as within any community. They are nuances within each that will never find its way between the pages of a table read."
"To create an authentic moment the space has to be made for those who've lived that life every day. Gay, Black, White or Straight ect, our experiences of the world are different depending on how we show up. In many cases that will determine our outcomes," he noted. "Specialized representation is so important because without the lingering trauma, and continued hatred & fear toward our community the Queer division of PKA wouldn't exist, we'd just be accepted. We have important stories to tell and will continue to be telling them. PKA is just the begging for all to feel safe and thrive."
In a statement issued from his offices at the Sunset-Gower Studios, the former historic home of pioneering Columbia Pictures founded in 1918, Kallinteris reflected, "When I was a young Actor being gay was career ending."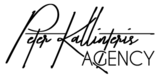 "Today it's celebrated. It's important to me to actively participate with a platform and space for the LGBTQ community. I want to make a difference and be a leader because I can."
To accomplish this he launched the Queer Division of his PKA agency. "The Queer Division of PKA was inevitable, a natural outgrowth of my own personal evolution first by coming out as gay man, from Artist to Agent. The timing was right to make an impact with talent," he said.
"As my Agency grew I was able to gleam that there was a space beginning to open up by which I could represent the full spectrum of Queer humanity & sexuality within the arts. Not as one dimensional static caricatures, but as beings who's emotions run the full gamut of the human experience. This was very exciting to me, I have a opportunity to effect change. I wanted to be apart of history Pioneering a movement," he added.
He said that his message to LGBTQ artists is simple. "I want talent to know they will be given the opportunity to be who they are, live their truth and work for who they are without rejection, humiliation, fear, or hopelessness. People perform at their best, live at their best. And do their best when they are happiest. PKA is not just a brand, we are the LGBTQIA community. If life imitates art, then let's represent it boldly!"
His expectations of the film and television industry's reaction? "My inspiration to launch the Q.D. is truthfully representing talent that reflects the current needs for the industry, and to remain a permanent fixture within the industry that continues to grow stronger. I want the industry to understand I've created this environment specifically for the Queer community. I'm happy & honored to be the first Agency that represents this community in this way," Kallinteris said.
Last week, PKA, whose clients include, Justin Jedlica (TV personality), Steven James Tingus (President George W. Bush's lead for disability research and policy for eight years), Kate Linder (The Young and the Restless), Albert Lawrence (IMDB Host), Deric Battiste aka DJ D-Wrek (MTV's Wild 'N Out), and Leslie Stratton (The Swing of Things, Truth or Dare), announced the launch of the Queer Division in a video.
WATCH: