'The Queen' earns its crown in drag herstory pantheon
Gender fluidity pre-Stonewall was a riot too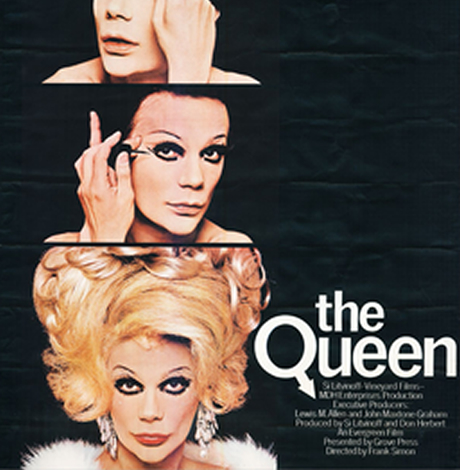 The stunning looks! The larger-than-life personalities! The compelling personas! The last-minute wig emergencies! The shared stories of family rejection and acceptance! The stern mother hen who sets the bar high! The scathing reads from a fourth-place queen convinced the competition was rigged!
No, that's not a recap of a "RuPaul's Drag Race" episode. This all happened long before that beloved elimination format show stoked a mainstream appetite for drag — a full year, in fact, before Stonewall.
Shot in 1967 and released domestically in mid-June of 1968, director Frank Simon's "The Queen" clocks in at just over an hour — but the fly-on-the-wall documentary seems longer, and that's a compliment. It's dense with candid moments culled from cramped hotel room prep sessions, production number rehearsal footage, and before/after moments from the 1967 Miss All-America Camp Beauty Pageant.
Long out of circulation and largely absent from the LGBTQ+ consciousness, "The Queen" demands to be seen — and it can. Right now.
"I'd read so much about the film," says Frank DeCaro. "It loomed out there, this lost drag artifact. The moment I realized I could stream it on Netflix, I did. Anyone with any sense of history — not just drag hags — needs to watch it immediately!"
DeCaro name-checked "The Queen" as an "alternative classic that often gets overlooked in surveys of drag on film," in his meticulously researched, delightfully dishy 2019 tome, "Drag: Combing Through the Big Wigs of Show Business."
Placing the film in its time capsule context, DeCaro told the Los Angeles Blade, of an era when drag visibility was largely the stuff of straights baiting the audience for laughs at the mere sight of a man in a dress, "Seeing drag with any real gay truth to it was nearly impossible, unless you went to a club with no windows, in a dicey neighborhood."
That's why "The Queen" is so amazing, says DeCaro. "They're not in some out-of-the-way venue. They're at Town Hall in New York City in 1967, and the judges are celebrities like Andy Warhol. You realize that there was this very rich drag culture that one could tap into, if you knew where to look. Every generation likes to think it invented being gay, but people were big queers long before any of us got here, and they were being fabulous in huge hair and high heels!"
Not that those heels and hair are up to modern standards, mind you. Los Angeles-based drag queen Jackie Beat, who began performing in 1989 and has made a career out of telling it like it is, notes, "Not to be too harsh, but … Everyone in the movie had a five o'clock shadow. And if you have an Adam's apple — and some of these gals had pineapples — wear a scarf or a choker. It's so important to recognize that all the contestants were working the same brand of old Hollywood glamour."
But even if some of them were "broad-shouldered, sweaty messes with handlebar mustaches," Beat has "respect all the queens back then, because they were true trailblazers, and simply existing was rebellious and courageous. And can we please talk about how handsome many of them were out of drag? So hot!"
That said, when asked how the film fares, compared to the Reality TV "Drag Race" format, Beat hails "The Queen" as "a true documentary, in the fact that it is not really manipulative or even that creatively edited. It's just like, 'Here's what happened.' And today's audiences, who were raised on 'Real Housewives,' may get a bit restless, but stick with it. There's definitely drama, but it comes at the end."
"So few of our stories were archived," says Zackary Drucker, an independent artist, cultural producer, and trans woman. "I think it's hard to understand who we are in the present without knowing where were coming from. Documents like 'The Queen' are crucial for trans people today, to know. It's such a raw and authentic representation of the community, and I'm thankful it exists."
In 2014, Drucker initiated an effort to organize the archives of Mother Flawless Sabrina, aka Jack Doroshow, who co-organized the pageant and presides over the Town Hall event. Of his onstage persona, notes Doroshow in the film, "Look, I'm 24 years old. But in drag, I come on like 110, and I do this whole bar mitzvah mother things, you know, gaudy gowns and pushy."
Drucker, who first met Doroshow when she was 18 and considers herself Mother Flawless Sabrina's granddaughter, says the Flawless Sabrina Archive will be part of the NYU Fales Collection, and will serve as a resource for artists, activists, and scholars.
The Flawless Sabrina legacy will be further expanded in late May/early June of this year, when "The Queen" gets a Blu-ray release packed with extras, including a track with commentary by Drucker and GLAAD Media Award-winning trans journalist Diana Tourjée.
That commentary track is "probably the most valuable" offering in the Blu-ray release, says film historian Bret Wood. Film Distributor Kino Lorber's Senior Vice President and Producer of Archival Releases, Wood worked on sourcing and finishing restoration of "The Queen."
"They reveal so much information that's not there on the screen," says Wood, of Drucker and Tourjée's commentary track. "The film attempts to be one of these objective films that isn't giving you people's last names or backstory—but to have them tell you what's happened to the people since the film, is a transformative viewing experience."
Wood, who was pouring over hours of deleted scenes when he spoke with the Blade, says that in addition to that never-seen-before footage, the Blu-ray will also feature an interview with Doroshow shot "pretty late in his life," as well as a short film called "Queens at Heart." Made the same year as "The Queen," it has a "very square interviewer" asking drag performers questions like, "Why do you dress like this?"
That window into how mainstream media regarded 1960s drag is "very different, very stiff," says Wood, compared to what director Frank Simon achieved with "The Queen." Similar subjects, he says, "but totally different styles."
As for how "The Queen" reads when viewed by contemporary eyes, DeCaro notes his favorite part of the film is "hearing the contestants talk about being gay, coming out, and doing drag in the 60s. Their attitudes are surprisingly modern — very 'born this way.' How inspiring, too, to hear that their coming out stories aren't all tragic. A few of them talk about their families just sort of saying, 'Oh, well, you're a drag queen. Be a good one.' I think the queens of 'The Queen,' by example, remind us that men and women who were too queer to pass for straight — the ones that no closet could ever contain — have always been the most forward-thinking activists in our community. We really owe them a debt."
Ellen signs off after 19 seasons
In her final monologue DeGeneres reflected on the journey across the years then took a moment to dance through the audience with Twitch
BURBANK – The lights went dark forever at the Warner Brothers Stage 1 complex on the lot at Warner Brothers Studio, home to the Ellen show, as comedian Ellen DeGeneres ended her daytime talk show after a 19 season run Thursday.
In a highly charged emotional hour, DeGeneres paid tribute to her staff, executive producers and a global audience of loyal viewers. Highlighting the end run of the show DeGeneres brought on guest Jennifer Aniston, the actress having been the comedian's very first guest on the first show.
My first guest and my last❤️ #JenniferAniston pic.twitter.com/ux046U3ZOH

— Ellen DeGeneres (@TheEllenShow) May 26, 2022
In her final monologue DeGeneres reflected on the journey across the years and she then took a moment to dance through the audience with her 'DJ' Twitch. During the course of the hour she discussed the progress that had been made since the series premiered in 2003, noting that she "couldn't say 'gay' on the show" when it started or make a reference to her wife, Portia de Rossi, because same-sex marriage wasn't legal.
"Now I say 'wife' all the time," she said. Noting that there was resistance to the show and that few gave it a chance of surviving, DeGeneres promised that she wouldn't be gone for long. "Today is not the end of a relationship, it's more of a little break," she said. "You can see other talk shows now."
My final monologue.❤️ #EllensFinalSeason pic.twitter.com/CrnW72klYV

— Ellen DeGeneres (@TheEllenShow) May 26, 2022
Crown Prosecution Service UK charges Kevin Spacey with sexual assault
The CPS told the BBC it could not confirm or deny whether or not Spacey will need to be extradited to the UK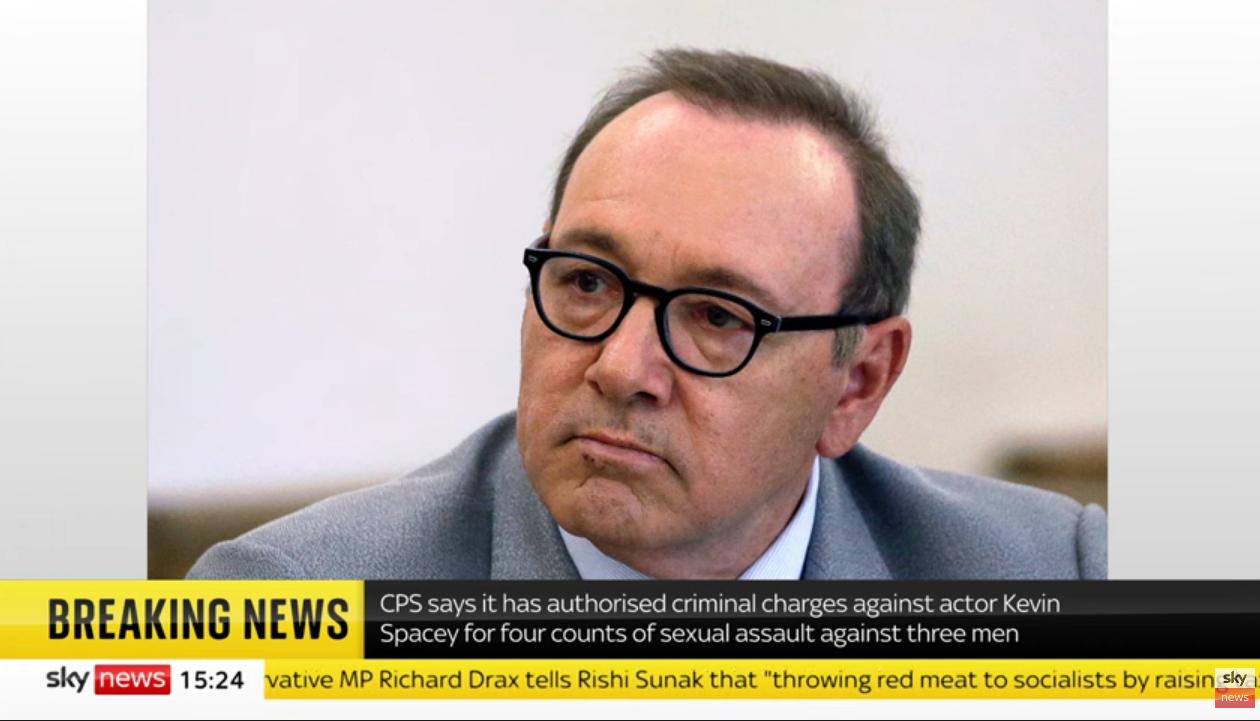 LONDON – The Crown Prosecution Service announced Thursday that actor Kevin Spacey has been charged with five counts including three complaints relating to sexual abuse, which is alleged to have taken place in London, and one in Gloucestershire during the time period between 2005 and 2013.
Crown prosecutors told media outlets that the decision to move forward was based on a lengthy investigation by the Metropolitan Police Specialist Crime Directorate at Scotland Yard. The Directorate is a national police agency which handles specialist crime investigations such as e-crime, sex crimes (paedophile unit) or kidnappings.
In its reporting Thursday, the BBC outlined the cases against the actor.
The first two charges relate to alleged sexual assaults on a man, now in his 40s, in London in March 2005, while a second alleged victim, a man now in his 30s, is claimed to have been assaulted in London in August 2008.
The serious sexual offence charge – causing a person to engage in penetrative sexual activity without consent – also relates to the second alleged victim.
The third complainant relates to an alleged assault on a man who is now in his 30s in Gloucestershire in April 2013.
Rosemary Ainslie, head of the CPS Special Crime Division, told the BBC that following the Met's review of evidence the CPS had "authorised criminal charges against Kevin Spacey, 62, for four counts of sexual assault against three men".
She added: "The Crown Prosecution Service reminds all concerned that criminal proceedings against Mr Spacey are active and that he has the right to a fair trial."
The CPS told the BBC it could not confirm or deny whether or not Spacey will need to be extradited to the UK.
Spacey's alleged sexual assaults occurred while he was living in London and employed as the renowned Old Vic Theatre's artistic director in London between 2004 and 2015.
Spacey has been embroiled publicly and later in court over sexual assault allegations since October of 2017 when Out actor Anthony Rapp told the world that the Oscar-winning actor had tried to "seduced" him when Rapp was 14 years old.
Rumours about Spacey's behaviour had circulated in film and theatre circles for a considerable length of time previous to Rapp's allegation.
Spacey's response was immediate. He apologized and came out. "I'm beyond horrified to hear his story. I honestly do not remember the encounter, it would have been over 30 years ago. But if I did behave then as he describes, I owe him the sincerest apology for what would have been deeply inappropriate drunken behavior, and I am sorry for the feelings he describes having carried with him all these years," Spacey wrote on Twitter.
"This story has encouraged me to address other things about my life. I know that there are stories out there about me, and that some have been fueled by the fact that I have been so protective of my own privacy," Spacey said, adding "I now chose to live as a gay man."
In July of 2019, Cape and Island District Attorney Michael O'Keefe announced that a charge against Spacey which accused the actor of sexually assaulting an 18-year-old boy in a Nantucket, Mass. bar had been dropped.
In court documents, Cape and Island District Attorney Michael O'Keefe said the charge was dropped "due to an unavailability of the complaining witness."
News anchor Heather Unruh accused Spacey of getting her son, William Little, drunk at the Club Car, a bar in Nantucket, Mass., and groping him in July 2016 when Little was 18 years old.
In October of 2019, the office of then Los Angeles District Attorney Jackie Lacey announced that prosecutors have declined to move forward in a sexual battery case against the actor because the accuser had died.
That case, one of several involving accusations of sexual misconduct and assault by the Oscar winning actor, allegedly occurred after an October 2016 incident. A masseur had claimed that Spacey had inappropriately touched him in a sexual manor at a private home in Malibu as he was giving Spacey a massage.
A statement released by the LADA's office notes that the masseur's allegations against could not be proven without his participation in court proceedings. The alleged victim had also civil suit pending in U.S. District Court in Los Angeles against Spacey for the same incident.
Kevin Spacey charged with sexual assault:
Equality Florida's Nadine Smith named to Time's Top 100 list for 2022
"In the fight for equality in Florida, there has perhaps been no greater advocate for LGBTQ people than Nadine Smith"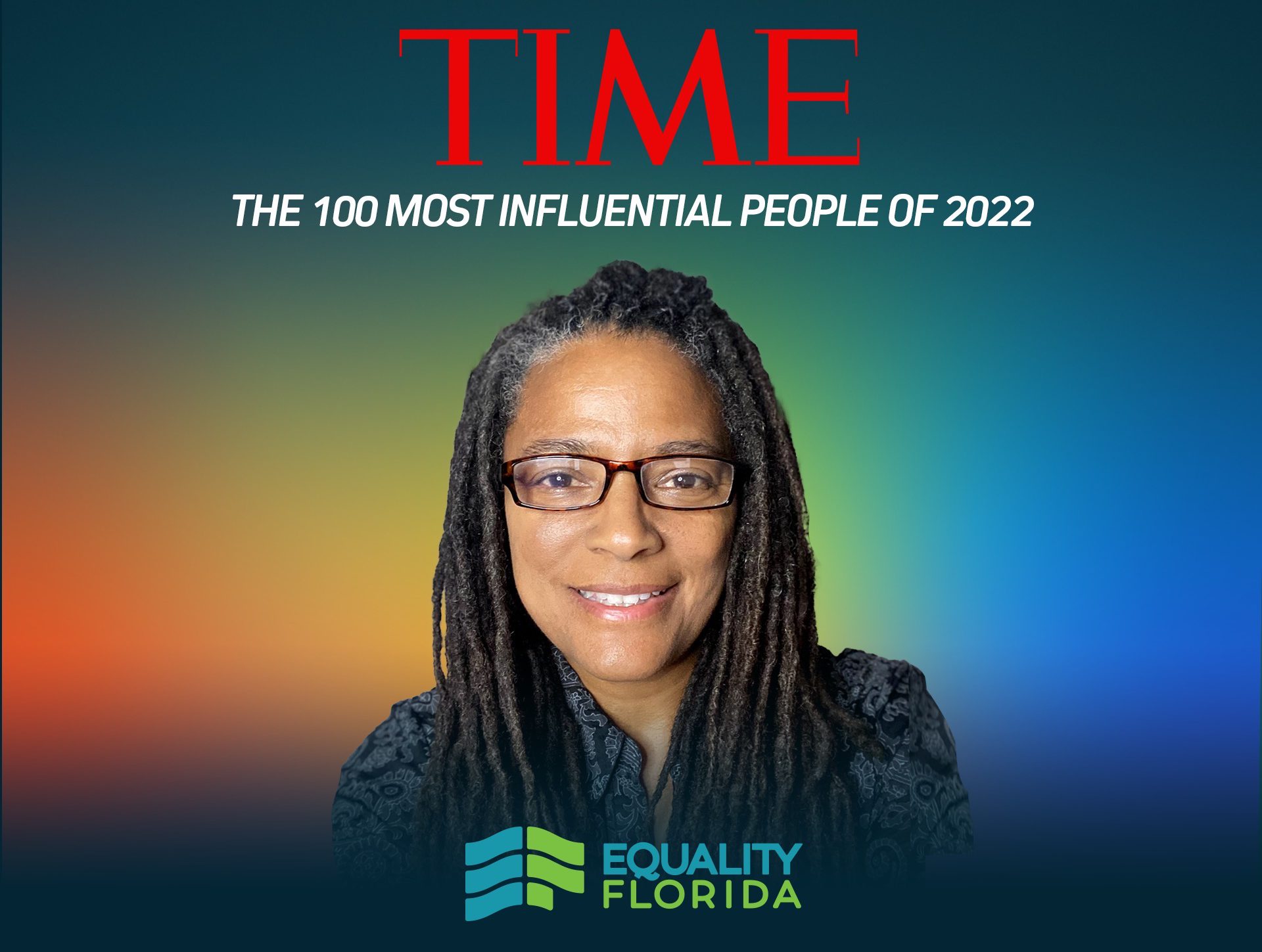 ST. PETERSBURG, FL. – Time magazine released its annual 100 most influential people list and this year one of the honorees was Equality Florida Executive Director Nadine Smith. In the biographical sketch accompanying Smith's listing, Time writer Kristen Arnett noted "in the fight for equality in Florida, there has perhaps been no greater advocate for LGBTQ people than Nadine Smith."
"I am deeply honored to be included in the TIME100," said Smith, a Black, queer woman. "This recognizes decades of work not only by me, but by the dedicated team of volunteers, staff and supporters I've had the privilege to work with at Equality Florida.  Our work is far from done as Florida, once again, stands at the center of the fight against extremism and hate.  We are bearing the brunt of a governor willing to sacrifice the safety of children and destroy our most basic liberties in his desperate bid to be President. But this is not simply Florida's fight. The wave of anti-LGBTQ, racist, freedom-destroying bills sweeping the country calls each of us to fight for our rights and, indeed, our democracy."
The list, now in its nineteenth year, recognizes the impact, innovation and achievement of the world's most influential individuals.
Smith comes from a long line of activists and barrier breakers. Her grandparents helped form the Southern Tenant Farmers Union to fight for the rights of sharecroppers. While in college, Smith co-founded IGLYO, the world's largest LGBTQ youth and student organization. She co-chaired the 1993 March on Washington that drew a million marchers and she was part of the first Oval Office meeting between a sitting President and LGBTQ leaders. In the aftermath of the Pulse Nightclub shooting, Smith and her team coordinated a national response including raising millions in direct resources for survivors and families of the 49 killed.
Smith's recognition comes as Florida has taken center stage in the right wing, anti-freedom agenda aimed at erasing LGBTQ people from classrooms, propagandizing curriculum, censoring history, banning books, and putting politicians in control of personal medical decisions.
"Florida Governor Ron DeSantis' presidential ambitions have fueled bills like Don't Say Gay, the Stop WOKE Act, a 15-week abortion ban, and dangerous national rhetoric that seeks to dehumanize LGBTQ people in service to the most extreme segment of his base," Equality Florida stated in a press release Monday.
The 2022 TIME100, and its annual list of the 100 most influential people in the world, with related tributes appear in the June 6/June 13 double issue of TIME, available on newsstands on Friday, May 27, and online now at time.com/time100.