AIDS Healthcare Foundation president travels to Colombian border city
Michael Weinstein on Jan. 14 visited organization's Cúcuta clinic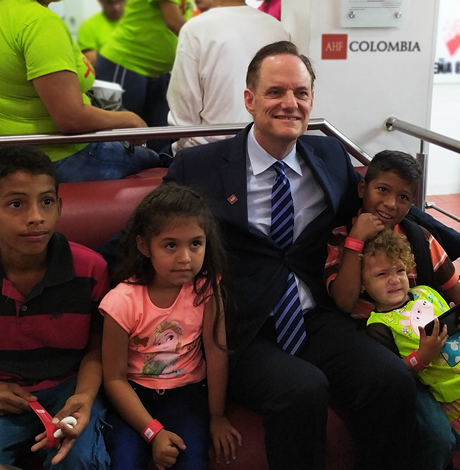 AIDS Healthcare Foundation President Michael Weinstein last month visited a Colombian border city that remains on the frontlines of the Venezuelan refugee crisis.
Weinstein on Jan. 14 visited AIDS Healthcare Foundation's clinic in Cúcuta, which is less than 10 miles from the Táchira River that marks Colombia's border with Venezuela. Weinstein also traveled to the Simón Bolívar International Bridge that links the two countries.
"I've been to a lot of difficult, desperate circumstances," Weinstein told the Los Angeles Blade on Monday during an interview at his Los Angeles office. "I've not seen anything quite like that bridge."
"You think about what does it take for a mother to … trek with a 2-month-old baby or somebody to put an elderly person in a wheelchair knowing that they're going to have to travel this incredibly long distance and not even knowing where their destination is going to be," he added. "There's nothing waiting for them."
The Cúcuta clinic opened in September 2018.
AIDS Healthcare Foundation on its website notes the clinic currently has 892 "registered patients" with 856 of them receiving antiretroviral drugs and nutritional support. AIDS Healthcare Foundation also says 60 percent of the more than 7,250 HIV tests the clinic has given support "the Venezuelan population."
Weinstein told the Blade the clinic serves Venezuelan migrants, Venezuelans who come to Cúcuta and return to their country and local residents. Weinstein said gay men and transgender people are among the clinic's patients.
"(The clinic's) primary mission is ARV treatment and the laboratory because that's what they couldn't get elsewhere," Weinstein told the Blade.
Weinstein noted the Brazilian government donated antiretroviral medications to the clinic before Jair Bolsonaro, the country's anti-LGBTQ president, took office in January 2019. Weinstein told the Blade this aid "hasn't been cut off."
The President's Emergency Plan for AIDS Relief (PEPFAR) has also given AIDS Healthcare Foundation a grant to help run the clinic, but Weinstein noted the funding requires his organization to purchase brand-name drugs that are "10 times" more expensive than generic ones.
Venezuela, which has the world's largest known oil reserves, was once one of Latin America's most prosperous countries. Venezuela's worsening economic and political crisis has prompted millions of people to migrate to Colombia, Brazil and other countries.
Venezuelan HIV/AIDS service providers in Caracas, the country's capital, and other Venezuelan cities with whom the Blade has spoken have said Venezuelans with HIV/AIDS have died because of a lack of antiretroviral drugs in the country. Statistics from the Pan-American and World Health Organizations, the Venezuelan Ministry of Health and other agencies note the number of people with HIV in the country increased from 97,000 to more than 120,000 from 2010-2018.
Police in February 2019 raided the offices of Fundación Mavid in the city of Valencia in Carabobo state and confiscated infant formula and medications for people with HIV/AIDS. Police also arrested three human rights activists who work for the Venezuelan HIV/AIDS service organization.
A source in Venezuela with whom the Blade spoke days before the Fundación Mavid raid said three condoms and a bottle of lubricant costs the equivalent of a month's salary for someone who is making minimum wage. Food and fuel shortages and blackouts are among the myriad other issues that Venezuelans with HIV/AIDS, along with everyone else in the country, continue to face.
The Global Fund to Fight AIDS, Tuberculosis and Malaria in September 2018 approved $5 million to "help alleviate the gaps in the provision of HIV treatment in Venezuela." The Global Fund last month allocated an additional $19.8 million grant over the next three years to fight malaria in the country.
Weinstein told the Blade that access to antiretroviral drugs in Venezuela has begun to improve in recent months, but lab tests and other basic HIV/AIDS-related services remain unavailable. Weinstein also said AIDS Healthcare Foundation is working with Red Venezolana de Gente Positiva, a coalition of Venezuelan HIV/AIDS service organizations, to potentially open a clinic in Venezuela.
Weinstein met with Red Venezolana de Gente Positiva General Secretary Eduardo Franco and Alberto Nieves, executive director of Acción Ciudadana contra el SIDA, a Caracas-based HIV/AIDS service organization, when he was in Cúcuta.
Weinstein told the Blade that Colombians remain "very sympathetic" towards the Venezuelan people and their plight.
"In their hard times the Venezuelans helped them," said Weinstein. "They feel badly for what is happening and what their circumstances are."
Colombia and the U.S. are among the dozens of countries that have officially recognized National Assembly President Juan Guaidó as Venezuela's interim president. Cuba is among the nations that continue to back President Nicolás Maduro.
"There's no optimism about change," Weinstein told the Blade. "Nobody thinks that it's going to improve anytime soon."
Weinstein further described Guaidó as "weak" and added there is little hope that he will be able to oust Maduro from power.
"No one's seeing a light at the end of the tunnel," added Weinstein.
Oklahoma Senate passes anti-Trans bathroom bill sends it to Governor
The law stipulates that all students must use bathrooms and locker rooms that match the sex listed on their birth certificates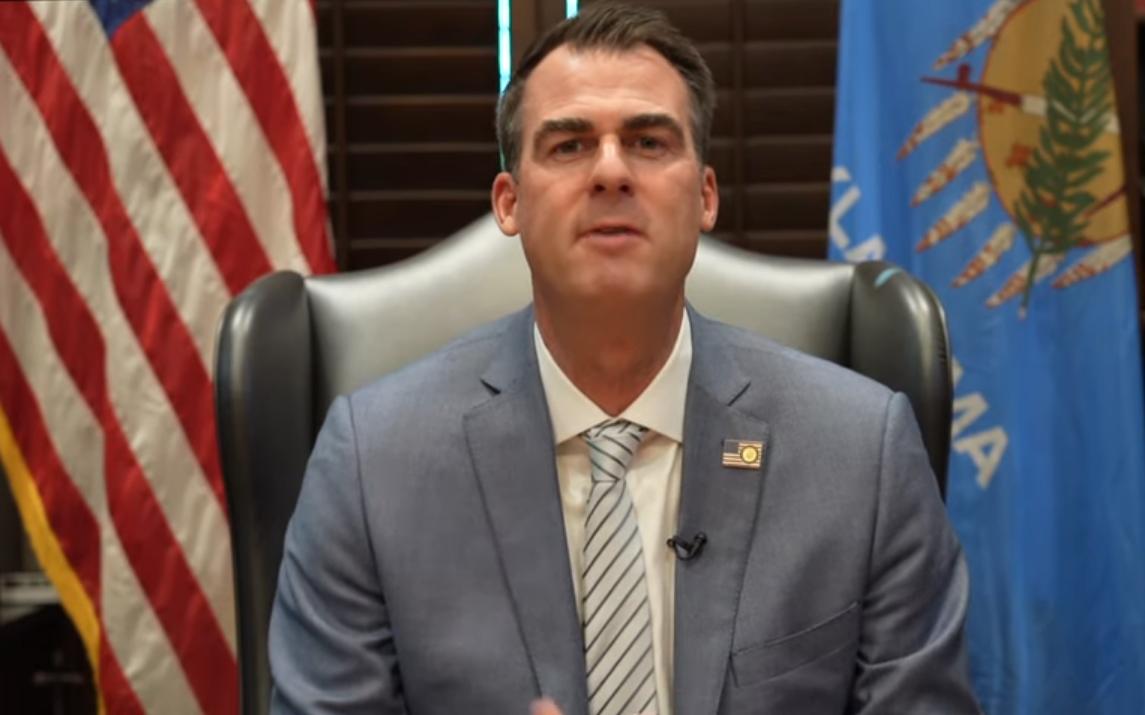 OKLAHOMA CITY – The Oklahoma Republican-majority state Senate passed SB 615 in a 38-7 vote, a measure that will bar transgender students in pre-K through 12th grade at public and public charter schools in the state from using bathrooms consistent with their gender identity.
The bill now heads to Republican Governor Kevin Stitt and will be effective upon his signature into law.
The law stipulates that all students must use bathrooms and locker rooms that match the sex listed on their birth certificates. Transgender students who decline to use the restroom required under the measure would have to use "a single-occupancy restroom or changing room" provided by the school.
At the end of April Stitt signed that explicitly prohibits the use of nonbinary gender markers on state birth certificates and in March he signed into law Senate Bill 2, a bill which would restrict transgender girls from playing on school sports teams that match their gender identity. 
New Hampshire's Republican Governor to veto "Don't Say Gay" bill
"This bill is antithetical to all the work we have done to ensure individuals in the LGBT community can live a life free from discrimination"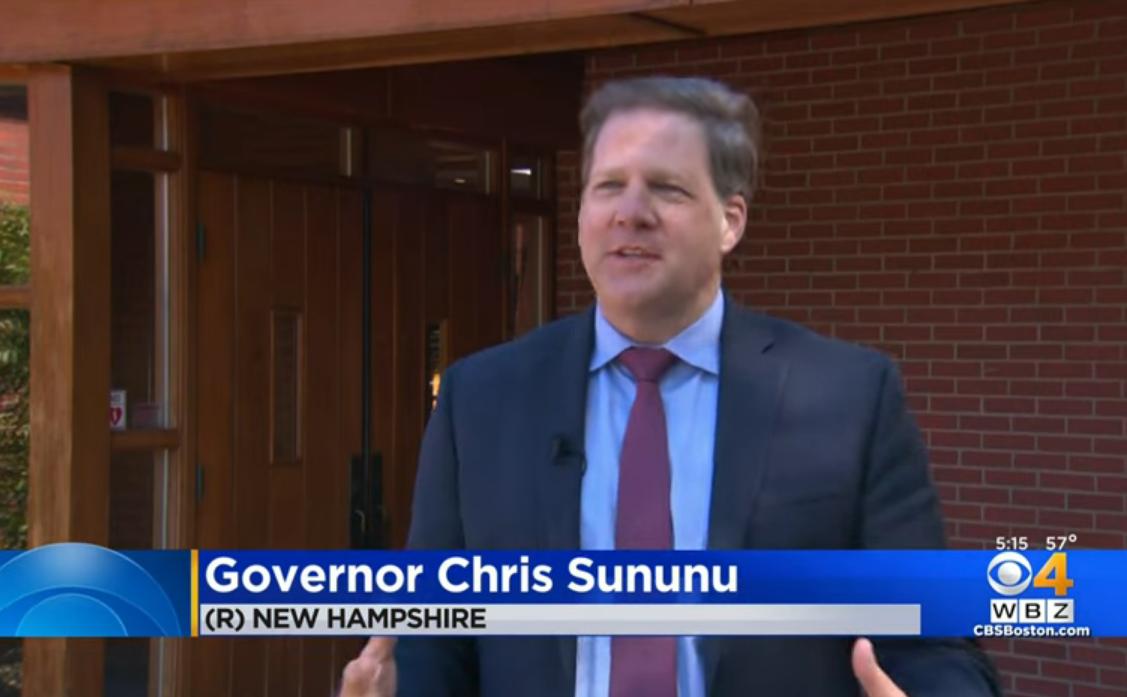 CONCORD – New Hampshire's Republican Governor Chris Sununu announced Thursday that he will veto HB 1431, titled as the "Parental Bill of Rights," legislation that would force school officials and faculty to take on the role of outing students to their families.
"This bill as written creates numerous challenges for kids," the governor said. "I share the concerns of the attorney general and, as such, will veto the bill if it reaches my desk."
The bill had undergone several changes with a final amended version working through both chambers pushed by Republican leadership.
The New Hampshire Bulletin reported Thursday that the bill has been opposed by the New Hampshire Attorney General's Office, LGBTQ+ rights groups, civil rights advocates, and teachers unions, who noted that the legislation would require schools to "out" trans students to their parents. They argued that doing so could be dangerous for some students and might discourage others from seeking help at school.
Sununu says he will veto bill critics say would force schools to out LGBT children https://t.co/iRGeXvFNTr

— WMUR TV (@WMUR9) May 19, 2022
In interviews with Manchester's ABC News affiliate WMUR-TV 9, supporters claimed it would allow parents to be more involved with their children's school lives.
"They don't know my child like I do," said state Sen. Bill Gannon, R-Sandown. "I'm the one responsible for them. The child doesn't have capacity on his own to give up whether or not he's going to get certain medical treatment. I want to know what's going on in my kid's life."
"So, there are a lot of cases where things are going on in a school system, and the parents are never informed, and this will allow for notification to the parents, and there's a long list of things that would be notified – everything from bullying to failing grades," said JR Hoell, treasurer of Rebuild NH, a group that organized around opposing COVID-19 vaccine mandates.
LGBTQ+ advocacy groups and ally lawmakers decry the measure WMUR reported:
Opponents are blasting the bill, saying it would mean that if a student joins a specific club or confides in an adviser or teacher, schools would then inform parents, essentially outing gay, lesbian and transgender students.
"This bill is antithetical to all the work we have done in the state to ensure that individuals in the LGBT community can live a life free from discrimination," said state Sen. Becky Whitley, D-Hopkinton.
"It's totally inappropriate for school officials to take on the role of outing students to their families, and coming out should always be an intimate moment within a family, not a clumsy event," said Chris Erchull, of GLBTQ Legal Advocates & Defenders.
Last December a diverse group of educators, advocacy groups, and law firms filed a federal lawsuit challenging a New Hampshire classroom censorship law, contained within state budget bill HB2, which discourages public school teachers from teaching and talking about race, gender, sexual orientation, disability, and gender identity in the classroom.
"This unconstitutionally vague law disallows students from receiving the inclusive, complete education they deserve, and from having important conversations on race, gender, disability, sexual orientation, and gender identity in the classroom," said Gilles Bissonnette, Legal Director of the ACLU of New Hampshire at the time of the lawsuit. "It is an attack on educators who are simply doing their job. Just four months into the school year, teachers are reporting being afraid to teach under this law for fear of being taken to court. This law, through vagueness and fear, erases the legacy of discrimination and lived experiences of Black and Brown people, women and girls, LGBTQ+ people, and people with disabilities."
White House condemns Oklahoma ban on abortions starting at fertilization
"Roe has been the law of the land for almost 50 years, and basic fairness and the stability of our law demand that it not be overturned"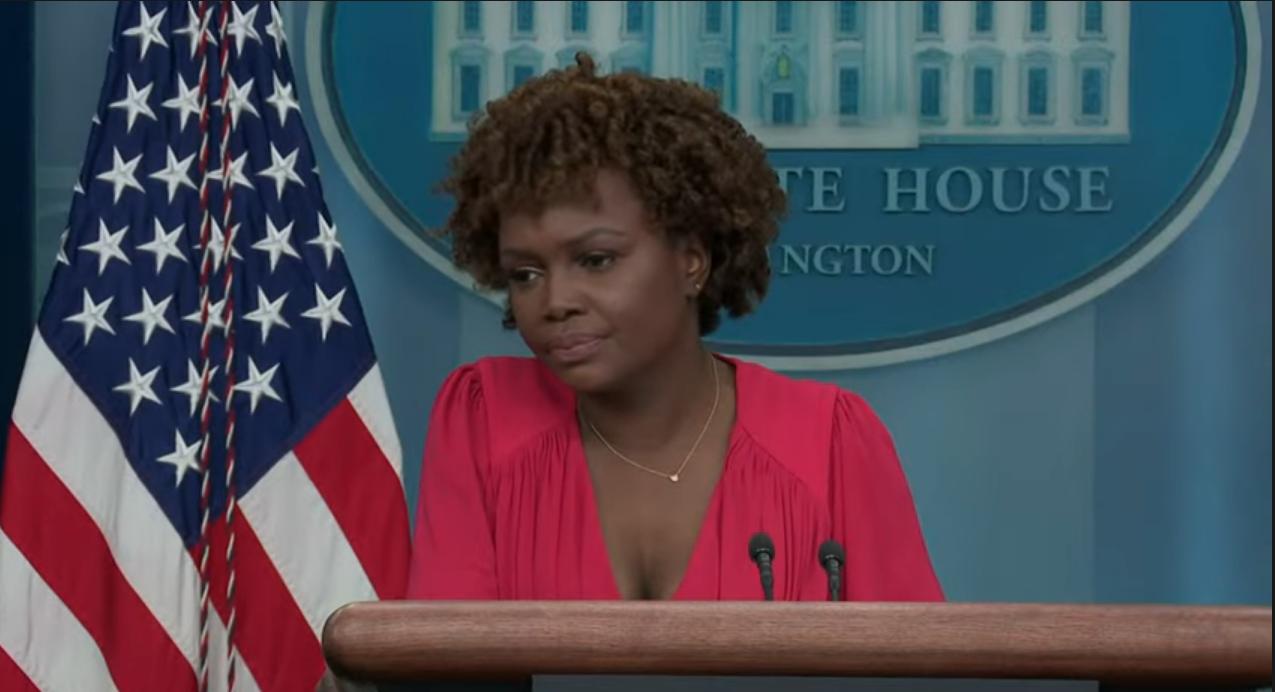 WASHINGTON – White House Press Secretary Karine Jean-Pierre issued a statement Thursday night condemning the Oklahoma Abortion Bill passed earlier in the day banning nearly all abortions starting at fertilization, which would make it the nation's strictest abortion law.
The New York Times noted that the bill is modeled on one that took effect in Texas in September, which has relied on civilian instead of criminal enforcement to work around court challenges. But it goes further than the Texas law, which bans abortions after about six weeks of pregnancy.
"The President believes that women have the fundamental right to make their own reproductive health choices. Roe has been the law of the land for almost 50 years, and basic fairness and the stability of our law demand that it not be overturned.  Today's action by the Oklahoma legislature is the most extreme effort to undo these fundamental rights we have seen to date.  In addition, it adopts Texas' absurd plan to allow private citizens to sue their neighbors for providing reproductive health care and helping women to exercise their constitutional rights," Jean-Pierre said.
"This is part of a growing effort by ultra MAGA officials across the country to roll back the freedoms we should not take for granted in this country.  They are starting with reproductive rights, but the American people need to know that other fundamental rights, including the right to contraception and marriage equality, are at risk.  The President is committed to standing up for these constitutional rights, and for protecting Americans' fundamental freedoms," she added.
The bill subjects abortion providers and anyone who "aids or abets" an abortion to civil suits from private individuals. It would take effect immediately upon signature by Republican Governor Kevin Stitt, who has pledged to make Oklahoma the most anti-abortion in the nation.
Oklahoma One Step Closer To Banning Abortions At Conception: