New video drops from mxmtoon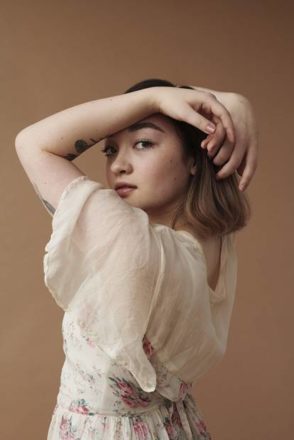 Singer-songwriter mxmtoon has followed up the recent release of her song "fever dream" with a  brand new video.
The 19-year-old musician, who also goes by the name Maia, this week released a video featuring a special dance sequence where the singer meets her younger and future self.
Says the artist:
"From the start I knew that I wanted "fever dream" to have a dance based music video! Dance has always been a hugely important part of my life, and to finally make a song that felt like it could exist in another creative world that I grew up involved in was utterly exciting. We wanted to work with the themes of the single to make a video that exemplifies the nostalgia the lyrics evoke but also the courage to move forward. This project was so much fun for me to work on, and the amazing crew involved couldn't have done a better job."
The new clip was directed and choregraphed by Erin Murray, who says, "This video is a dawn to dusk dance between Maia, her memories of her past, and her expectations for her future. I wanted to capture the genuine exuberance of the song while alluding to the ways nostalgia and expectation color our present. Working with Maia was an absolute pleasure, and I hope people feel as good watching this video as we felt making it!"
Maia, who recently announced mxmtoon's dawn & dusk tour, is currently working on two back-to-back EPs, which are due later this year. She made her debut with the 2019 EP "plum blossom," recorded in her parents' bedroom, which racked up over 100 million streams on Spotify alone. She followed it up with 2019's "the masquerade," accompanying it with an original podcast and a graphic novel.
She has amassing millions of followers and subscribers across YouTube, TikTok, and Instagram, where she makes a point of using her ever-growing platform to speak out on issues close to her heart. "As a young bisexual woman of color from a family of immigrants, a lot of current events directly affect who I am," says the Chinese-American artist. "I firmly believe it's my obligation and opportunity to speak on issues that affect us all."
Of the new song, Maia says, "Launching myself into the music industry was a rollercoaster chapter in my life, and even still I'm extremely new to this world. "fever dream" is about exactly that, and the leap of faith that's required when you make decisions in your life at different points. you may not always know the outcome, but trusting yourself, allowing yourself the opportunity to take risks, and the chance to face new challenges can be utterly rewarding. much of my life since has felt like a fever dream, a blur of moments sometimes too grand to even comprehend, but I wouldn't have it any other way."
 You can watch the video below.
Will Alaska topple Mariah Carey's "Christmas Queen" crown?
As she graces America's stages with her newest contribution to Christmas culture, is Alaska threatening to topple Carey? Unlikely…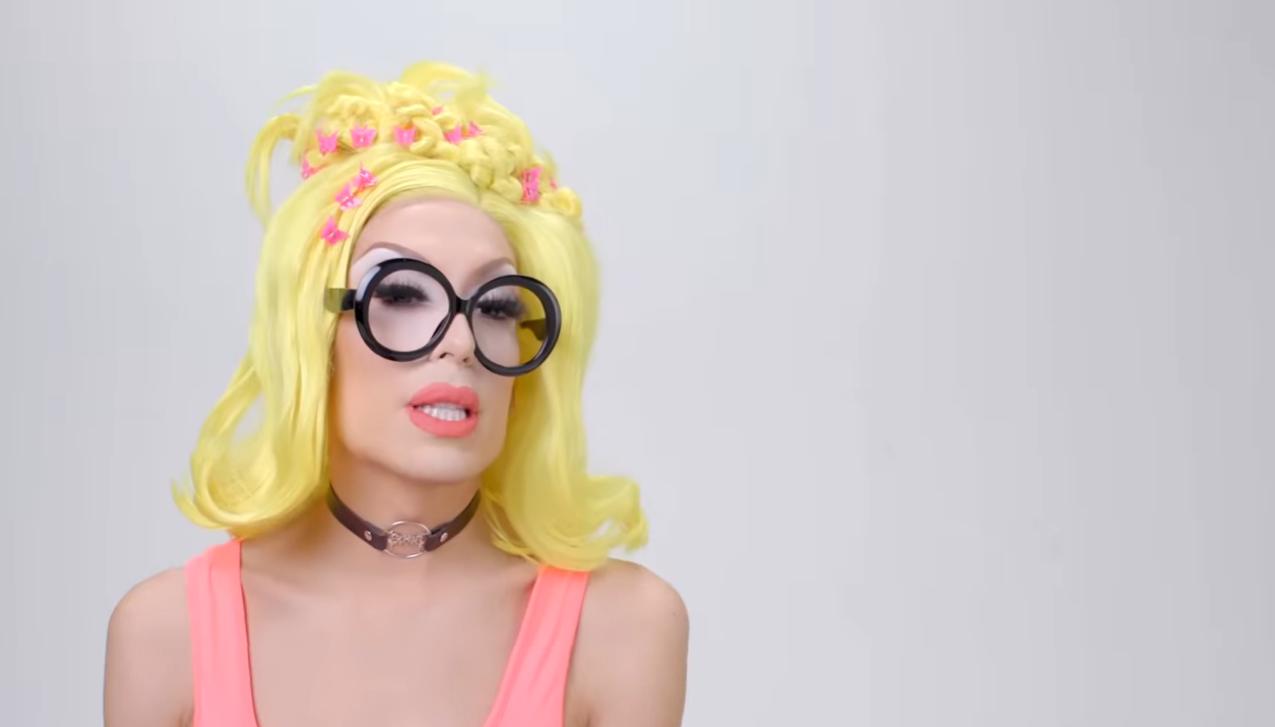 HOLLYWOOD – If RuPaul, giving out crowns the way he does across Drag Race franchises, ran Christmas — Mariah Carey would be demanding to be crowned its queen. Carey was rejected in 2022 trying to trademark the title, and other stars like Darlene Love, were all for the defeat.
One queen who did not enter the fray, but now could, is RuPaul's own classic diva and All Star crown-holder, Alaska.
Alaska launches her "It's Beginning to Look a Lot Like ALASKA" Christmas show today. Opening at the Neptune in Seattle Washington, she hits San Francisco on December 10th at Bimbo's 365. Other stops on the tour include New York (December 14th), Pittsburgh (December 17th), and delivers her to her family's doorsteps just before Christmas in Erie, PA on December 23rd.
"My mom said, 'It's not going to just be Christmas music, is it??', No. My best friend Jeremy plays the piano in the show and we have been doing Christmas cabarets for years. Our goal is to do as little Christmas music as possible in them. It's a chance to sing songs that we love and songs we have always wanted to do. There is a drop of Christmas music, just enough to call it 'a Christmas show'," she tells me on a recent episode of Rated LGBT Radio.
With many million followers across various social media platforms, Alaska is one of the top tier of famous drag queens. With the RuPaul All Stars' crown to her credit, her brand is loved and adored. The public first fell for her on the fifth season of "RuPaul's Drag Race," where she finished in the final 3 before returning and taking the aforementioned crown as winner of season two of "RuPaul's Drag Race All Stars."
She has released four chart-topping studio albums, "Anus," "Poundcake," "Vagina" and "Red 4 Filth." With several acting credits and awards, Alaska has also released a young adult novel titled "Alaska Thunderfun and the Inner Space Odyssey," plus released her memoir "My Name's Yours, What's Alaska?: A Memoir" She has toured the globe spreading her otherworldly message of love, kindness and gender non-conformity. Alaska also co-hosts the wildly popular Race Chaser podcast with Willam and co-created the Drag Queen of the Year Pageant Competition Award Contest Competition. She debuted a new live stage show in the fall of 2022 called DRAG: The Musical. She is the face of one of six featured flavors with SERV Vodka. Her latest foray finds her in the world of smells with her "Red For Filth" fragrance.
"When I started drag, it was not a viable career choice, like it is now, it was underground—this kind of strange thing that not many people knew existed, and if they did, they did not understand anything about it. There weren't many eyes on it from the mainstream culture. Now that there is, I guess we get our turn to be a distraction so the government can not do anything about important issues," she says.
When she first started dabbling in drag, her family was supportive, but not quite sure exactly they were supporting. Alaska describes her mother as being "protective", and not wanting her to be subject to ridicule. "It took my family a while to understand. That was pre-Drag Race. There was no information as to what being a drag queen even was. Now my family loves it and comes to every show."
Alaska is famous for her laissez faire stage presence, but the cover hides some anxiety. "I always get nervous when I go on stage. I am not exuding confidence; I am just doing the thing," she confesses.
Doing the thing, she is. As she graces America's stages with her newest contribution to Christmas culture, is Alaska threatening to topple Carey as the top Christmas diva? Unlikely.
But it will be a damned hoot to watch her try.
Complete tour dates:
December:
8th: Portland, OR @ Aladdin Theater
10th: San Francisco, CA @ Bimbo's 365
12th: Montreal, QC @ Le National
14th: New York, NY @ Town Hall
15th: Toronto, ON @ Phoenix Concert Hall
16th: Boston, MA @ Big Night Live
17th: Pittsburgh, PA @ Carnegie of Homestead Music Hall
21st: Chicago, IL @ House of Blues
23rd: Erie, PA @ Erie Playhouse – 2 Shows
29th: Vancouver, BC @ The Vogue
30th: Seattle, WA @ Neptune
******************************************************************************************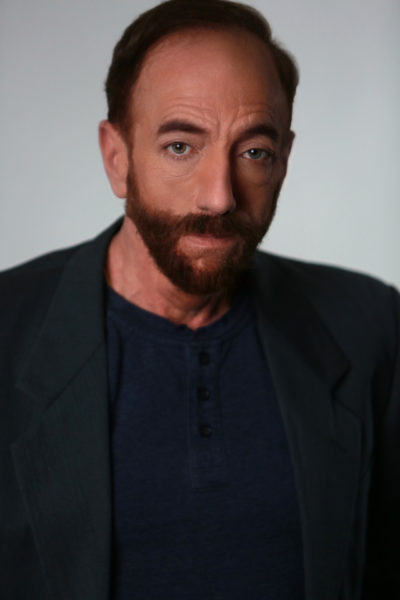 Rob Watson is the host of the popular Hollywood-based radio/podcast show RATED LGBT RADIO.
He is an established LGBTQ columnist and blogger having written for many top online publications including The Los Angeles Blade, The Washington Blade, Parents Magazine, the Huffington Post, LGBTQ Nation, Gay Star News, the New Civil Rights Movement, and more.
He served as Executive Editor for The Good Man Project, has appeared on MSNBC and been quoted in Business Week and Forbes Magazine.
He is CEO of Watson Writes, a marketing communications agency, and can be reached at [email protected]