UK comic protests fashion giant by changing name to 'Hugo Boss'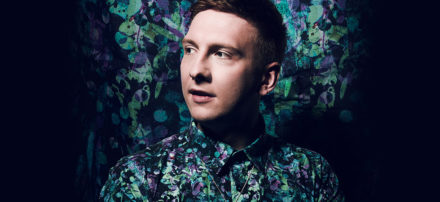 British comedian Joe Lycett is now British comedian Hugo Boss.
You might assume the pansexual performer has struck up some kind of endorsement deal with the international luxury brand, but the truth is that the artist formerly known as Joe Lycett is not trying to drum up the kind of publicity that Hugo Boss would likely want.
The comic and host of the UK's BBC Two show "The Great British Sewing Bee" made the move as a thumb-to-the-nose at the company, which has gained a reputation for aggressive legal action against small businesses, charities, and other organizations that use the word "boss" in their names – such as Welsh brewery Boss Brewing, which has reportedly outlaid nearly £10,000 (about $13,000) in defending itself against "cease and desist" orders from the German-based clothing giant.
Lycett – or rather, Boss – took to Twitter on March 1 to explain the reason he decided to legally change his name:
"So @HUGOBOSS (who turnover approx $2.7 billion a year) have sent cease & desist letters to a number of small businesses & charities who use the word 'BOSS' or similar, including a small brewery in Swansea costing them thousands in legal fees and rebranding. It's clear that @HUGOBOSS HATES people using their name. Unfortunately for them this week I legally changed my name by deed poll and I am now officially known as Hugo Boss. All future statements from me are not from Joe Lycett but from Hugo Boss. Enjoy."
In a comment to his own tweet, he posted a scan of the official document from the U.K. Deed Poll Office in London.
The 31-year-old comedian has long been vocal on the issue, such as during a recent appearance on BBC's "Victoria Derbyshire" show, when he commented on the ongoing legal battle over the Sawnsea brewery's name by saying, "It's a massive company taking on a little company and it's just not fair – nobody's going to confuse a beer with Hugo Boss."
The former Lycett came out as pansexual in a 2016 newspaper interview. "I say bisexual because it's easy for people to understand, but I actually don't quite think it's that," he explained at the time. "Pansexual seems to be the closest thing at this point, in the sense that what I'm attracted to changes depending on intangible things. Sometimes you just look at someone's thighs and think, 'Oof, God, yeah,' but the other parts don't appeal to you. It's not entirely to do with gender – it's to do with where you're at, your upbringing and the kind of person you are. It's really complicated, like life is."
Graham Norton Show: George Takei reveals the origin of 'Oh My'
George Takei explained to an amused Norton and fellow guests the origins of Takei's now signature catch-phrase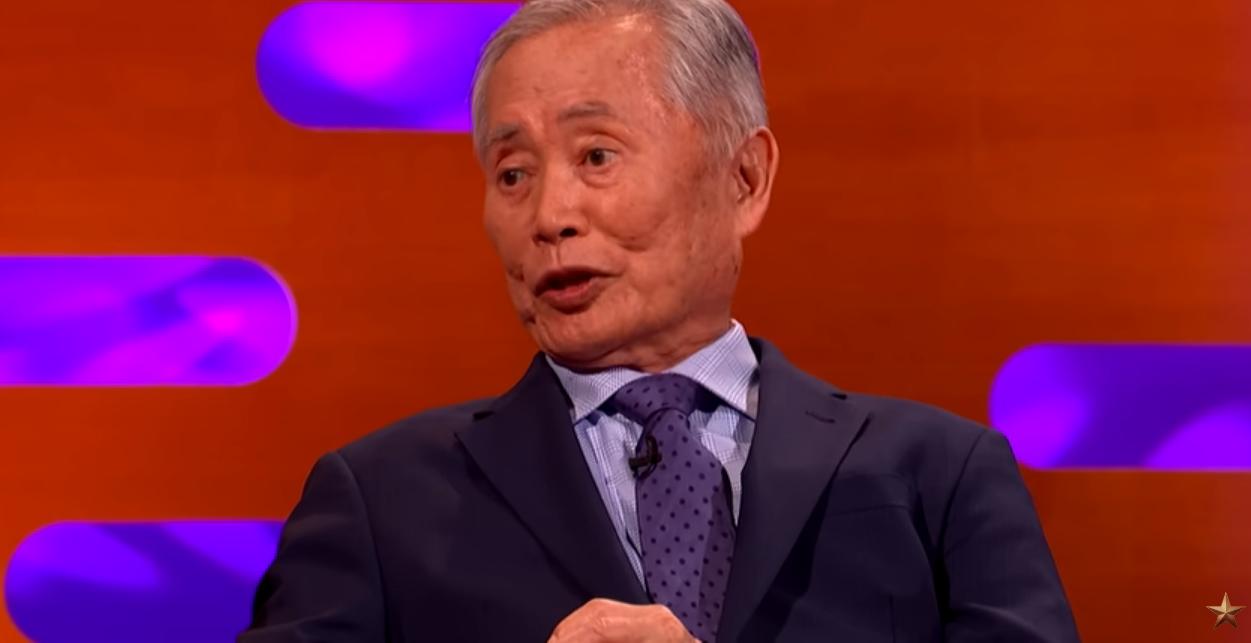 LONDON – Beloved film, Broadway, television actor, activist, author and social media icon George Takei stopped by to visit the famous red sofa on the Graham Norton Show this week to chat with host Graham Norton.
Recalling his first encounter with New York shock jock Howard Stern as a guest on Stern's SiriusXM radio show, Takei explained to an amused Norton and fellow guests the origins of Takei's now signature catch-phrase; "Oh My."
Takei, 85, is in London rehearsing for the British premiere of the Broadway musical 'Allegiance,' which is based on the actor's childhood experiences during World War II, when he and his family were imprisoned along with tens of thousands of other Japanese Americans behind the barbed-wire enclosures of the United States' internment Camp Rohwer in the swampland of Arkansas and at Camp Tule Lake in northern California.
'Allegiance' will premiere at London's Charing Cross Theatre for 13 weeks from Saturday 7 January to Saturday 8 April, 2023.
George Takei Reveals The Origin Of 'Oh My' | The Graham Norton Show: