Coronavirus risk not significantly greater for those with 'well controlled' HIV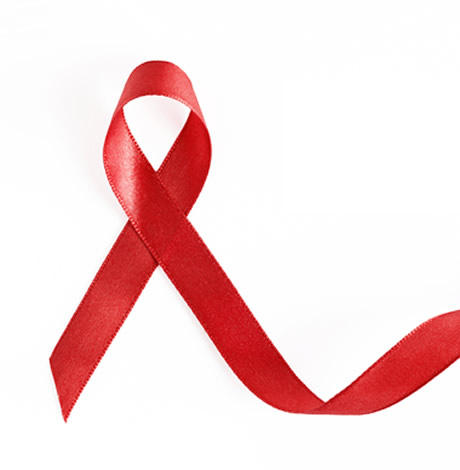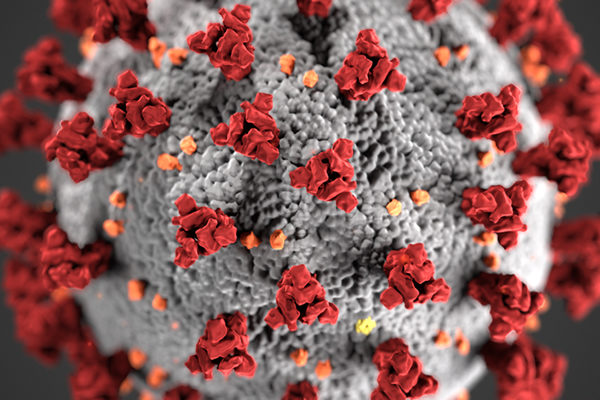 The risk of people with HIV who are receiving standard of care treatment to control their HIV is not significantly greater than the general public for contracting or becoming seriously ill from the Coronavirus, according to the Chief Medical Officer at D.C.'s Whitman-Walker Health. Dr. Sarah Henn told the Washington Blade on Friday that reports coming from China and other parts of the U.S. where the Coronavirus outbreak has begun to take hold show those at highest risk for illness from the virus are people with other chronic illnesses and elderly people, many of whom have an underlying medical condition. "So when I think of people who are at increased risk or high risk for Coronavirus I think of people who are significantly immunosuppressed," Henn said. "I think of people who are going through cancer chemotherapy, people who are immunosuppressed with medications with a history of organ transplants, and people with a very low CD4 count and uncontrolled HIV and AIDS." By a low CD4 count Henn was referring to the number of cells in the body that fight infection and that are suppressed by HIV but that can be restored by antiretroviral drugs available to people with HIV. When used properly, the antiretroviral drugs bring HIV to an undetectable level. "So I think for someone who has a relatively normal CD4 count but is HIV positive and their HIV is well controlled and their viral load is undetectable, I don't foresee them as being at significantly greater risk for Coronavirus," Henn said. "For those people there may be a very slight increased risk, but I would expect it to be very slight," she said. But Henn added, "One thing we should think about is more than one half of our patients living with HIV in the District are over the age of 50. So that in and of itself puts them at increased risk." Henn noted that information coming in from China, where the Coronavirus outbreak first began, shows that "older individuals tend to experience more severe or are more likely to experience more severe illness" from the Coronavirus outbreak. Henn spoke to the Blade less than a week after Whitman-Walker posted information on its website reiterating advice for avoiding Coronavirus infection released by the U.S. Centers for Disease Control and Prevention and the city's Department of Health. Among the steps all people should take, Whitman-Walker recommends, is to wash hands often to avoid getting sick from many types of germs, including the flu; clean and disinfect frequently touched surfaces and objects like cell phones, door knobs, and work spaces using disinfectant wipes or sprays; stay home if you are coughing and or sneezing; and use a tissue to cover coughs and sneezes and quickly throw the used tissue in the trash. According to Henn, for healthy people, wearing a mask is not likely to make much of a difference in protecting them from the virus. "It's less likely there is something in the air you're going to breathe in," she said. "It's much more likely it's something you're going to touch and then touch your own face and mouth." D.C. Mayor Muriel Bowser gave similar advice at a news conference she called Saturday night, March 7, to give an update on what she said were two known cases of people testing positive for Coronavirus in D.C. As of Sunday night, March 8, the number of known Coronavirus cases in the D.C. metro area reached nine. "As you know, over a week ago I signed a mayor's order that directed funding and personnel to monitor, prepare for and now to respond to the Coronavirus," Bowser told the news conference. "Our message to D.C. residents continues to be, help us prevent the spread of germs and stay informed," she said, urging residents and visitors to keep up to date by viewing a special city website,
coronavirus.dc.gov
. The Washington Post reported that one of the two people in D.C. who tested positive is Rev. Timothy Cole, pastor of Christ Church of Georgetown, which cancelled its services on Sunday in what church officials said was an overabundance of caution. A church spokesperson said Cole presided over church services the previous Sunday on March 1 before having any symptoms. Bowser said the second person developed symptoms of Coronavirus while visiting D.C. before going to a hospital in Maryland for treatment. She said he was still in the hospital in Maryland as of Saturday night. The mayor said the second person, referred to as Patient 2, stayed in D.C. for one night after he arrived in the U.S. from Nigeria. In a related development, D.C. public school officials announced on Sunday that a public high school in Foggy Bottom called School Without Walls High School would be closed on Monday after it was learned that a staff member at the school came into contact with someone who tested positive for the Coronavirus. In a statement released Monday morning, the mayor's office said the person the school employee came in contact with was Patient 2, the person who arrived in D.C. a few days earlier from Nigeria. School officials said the staff member had no symptoms and tested negative for the virus, the statement from the mayor's office reported. The statement says that D.C. Public Schools Chancellor Lewis D. Ferebee said officials closed the school "in an abundance of caution" so it could be thoroughly cleaned and other staff and students' families could be notified. City health officials at the mayor's news conference on Saturday said they expected more cases would surface in D.C. but the overall risk for a major city outbreak appears low at this time. Gay nightlife and business advocate Mark Lee, who serves as coordinator of the D.C. Nightlife Council, a private group that represents hospitality industry businesses such as nightclubs, bars, and restaurants, said he's confident the Coronavirus risk remains low citywide. "Hospitality and nightlife establishments are regularly focused on staff hygiene, employee health, cleaning of surfaces, food and drink safety, and guest wellbeing in order to continuously comply with strict health guidelines and operating regulations," Lee told the Blade, "and businesses are currently redoubling this standard of best practices already in effect to ensure safe public environments and healthy workplaces," he said. "Venue staff members ask only that customers do what they do – stay home if you're feeling ill, take the same steps you would to avoid getting the flu, and follow the recommended personal hygiene prevention activities," Lee told the Blade. "Most of all, use common sense and monitor city announcements on developments but don't overreact with unwarranted fear." Further information on Coronavirus provided by Whitman-Walker can be obtained here:
Whitman-walker.org/coronavirus
.
$48 million earmarked for HRSA centers in effort to beat HIV/AIDS
"Community health centers are often a key point of entry to HIV prevention and treatment services, especially for underserved populations"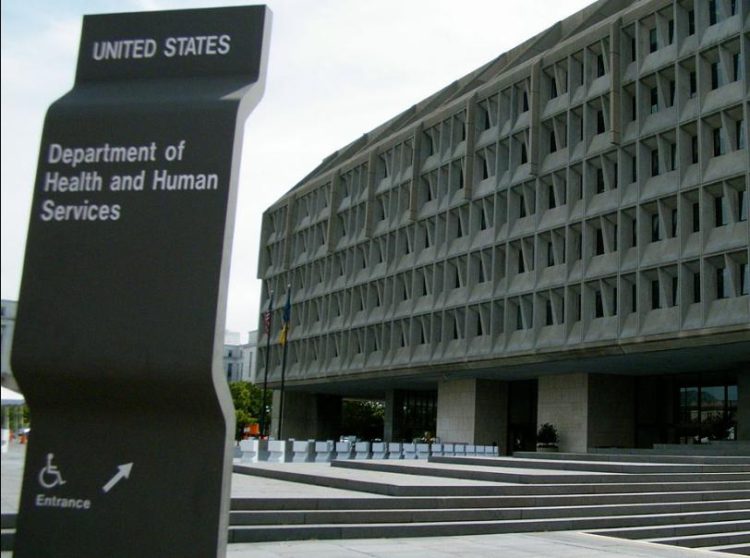 WASHINGTON – The Biden administration has awarded more than $48 million in allocations earmarked to medical centers under Health Resources & Services Administration in localities with high incidents of HIV infection as part of the initiative to beat the disease.
Xavier Becerra, U. S. Secretary of Health and Human Services, in a statement said that the contributions are key component of the initiative, which is called "Ending the HIV Epidemic in the U.S." and seeks to reduce new infections by 90 percent by 2030.
"HHS-supported community health centers are often a key point of entry to HIV prevention and treatment services, especially for underserved populations," Becerra said. "I am proud of the role they play in providing critical services to 1.2 million Americans living with HIV. Today's awards will ensure equitable access to services free from stigma and discrimination, while advancing the Biden-Harris administration's efforts to ending the HIV/AIDS epidemic by 2025."
The $48 million in government spending allocations went to HRSA centers 71 HRSA-supported health centers across 26 states, Puerto Rico and D.C. — areas identified with the highest rates of HIV infections — to expand HIV prevention and treatment services, including access to pre-exposure prophylaxis (PrEP) as well as outreach and care coordination, according to HHS.
The Ending the HIV Epidemic was set up under the previous administration, which made PrEP a generic drug after an accelerated effort and set a goal of beating HIV by 2030. Biden has continued the project, after campaigning on beating HIV a full five years earlier in 2025. Observers, however, are skeptical he can meet that goal.
Diana Espinosa, acting administrator for the Health Resources and Services Administration, (HRSA) said in a statement the $48 million will go a long way in reaching goals to beat HIV/AIDS.
"We know our Health Center Program award recipients are well-positioned to advance the Ending the HIV Epidemic in the U.S. initiative, with a particular focus on facilitating access to PrEP, because of their integrated service delivery model," Espinosa said. "By integrating HIV services into primary care, and providing essential enabling services like language access or case management, HRSA-supported health centers increase access to care and improve health outcomes for patients living with HIV."
Surviving Voices, "Substance Users, the Recovery Community & AIDS
The Surviving Voices storytelling initiative is being recognized for its powerful work in helping tell the story of AIDS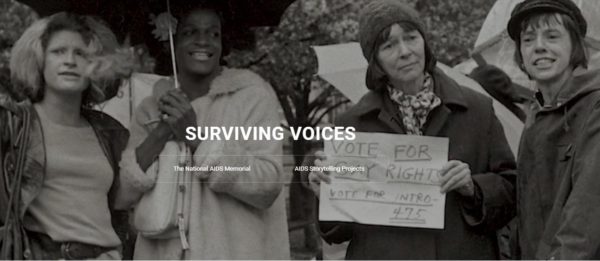 SAN FRANCISCO – The National AIDS Memorial Surviving Voices storytelling initiative is being recognized for its powerful work in helping tell the story of AIDS through the voices of survivors of the pandemic, now in its 40th year.
More than 700,000 U.S. lives have been lost since the first cases of AIDS were first reported in 1981. Today, more than 1.2 million people are living with HIV, with a disproportionate impact in communities of color and in southern U.S. states.
The Memorial has officially released its most recent mini-documentary, "Substance Users, the Recovery Community & AIDS" following exclusive screenings at two LGBTQ+ film festivals – Frameline45 and SF Queer Film Fest 2021. The mini-documentary, along with deep dive personal interview segments with survivors and advocates, can be viewed on the Memorial's website at www.aidsmemorial.org.
"The National AIDS Memorial is honored to have our Surviving Voices mini-documentary featured at these influential film festivals," said Chief Executive John Cunningham. "It speaks to the important work our organization is doing to share these powerful personal stories of hope, resilience and the journey of survivors around the issue of HIV/AIDS and addiction in an authentic and powerful way."
"Substance Users, the Recovery Community & AIDS" focuses the camera on the unique challenges of HIV/AIDS faced by this community. Through personal stories of survival, the film powerfully captures the journey of AIDS advocates and those of individual survivors living with HIV/AIDS who have struggled simultaneously with the disease of addiction, in raw, honest and forthright conversations. It depicts their individual strength, power, hope and resilience, the importance of community, spirit, self-respect, and the will to live with dignity and pride. It also shows their vulnerabilities, the shame, denial, stigma, and hopelessness they have experienced.
As Queer Chaplain Bonnie Violet Quintana shares, "I can be as I am. Me getting HIV. Me being in recovery – all of that is a big part of Me."
The National AIDS Memorial's Surviving Voices mini-documentaries are produced and directed by Jörg Fockele and funded through a grant by Chevron, a long-standing partner of the National AIDS Memorial. Community partners include the San Francisco AIDS Foundation, The Elizabeth Taylor 50-Plus Network, Stonewall Project and the Castro Country Club.
"We believe in the power of storytelling and the lessons it can teach current and future generations," said Huma Abbasi, General Manager, Health & Medical at Chevron. "Our long-time support for Surviving Voices is part of our commitment to sharing the very human experiences that have shaped 40 years of the AIDS epidemic. At Chevron, our success is tied to the progress and prosperity of the communities where we operate. In line with the U.N. Sustainable Development Goals, we believe that healthy, educated communities are critical to that success."
Surviving Voices is a program of the National AIDS Memorial created to ensure the myriad stories and lessons of the epidemic are captured, curated, and retained for current and future generations. "Substance Users, the Recovery Community & AIDS" is the sixth film produced in this multi-year oral history initiative, which also includes "The Transgender Community & AIDS," "The A&PI Community & AIDS," "Women & AIDS," "The National Hemophilia Community & AIDS," and "The San Francisco Leather Community & AIDS."
"I hope that these mini-documentaries will be as inspiring for current and future generations confronting their own challenges as they were for us when we filmed them," said Fockele.
Learn more about the Surviving Voices, the National AIDS Memorial, its mission, programs and how to provide support at www.aidsmemorial.org.
Surviving Voices Mini-Documentary: Substance Users, Recovery Community and AIDS:
Governor Newsom signs HIV & Aging Act authored by Sen. John Laird
Sponsors of SB 258 include Equality California, AIDS Project Los Angeles (APLA) Health, Services & Advocacy for GLBT Elders (SAGE)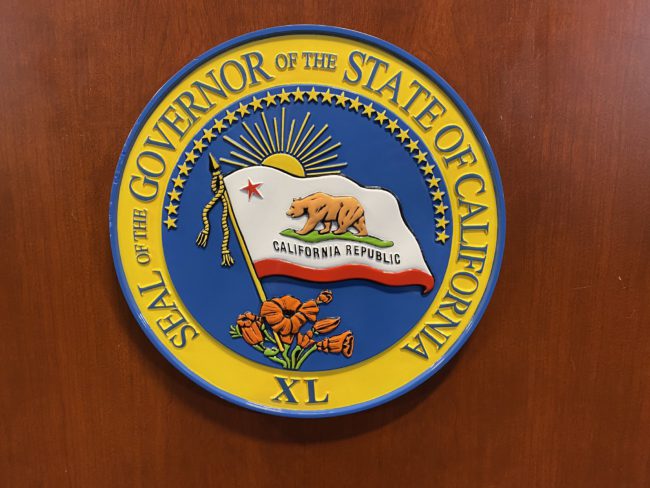 SACRAMENTO – On Friday Governor Gavin Newsom announced the signing of Senate Bill 258, the HIV & Aging Act, authored by Senator John Laird (D – Santa Cruz). Senate Bill 258 will ensure HIV+ seniors are included in the definition of "greatest social need".
"When I was the Santa Cruz AIDS Agency Director in the 1980's, it was our dream to have people living with HIV live into old age," said Senator Laird. "To be very clear, this group was not supposed to age. Governor Newsom signing the HIV & Aging Act is a historic moment for the LGBTQ community, and all those who have been affected by the HIV crisis."
With the recent advancements in HIV treatment, people with HIV can keep the virus suppressed and live long and healthy lives. For this reason, the number of HIV positive older people is increasing. According to a 2018 California HIV Surveillance Report published by the California Department of Public Health, over half of the people living with the virus in California are now aged 50 years or older. This same report shows that 15 percent of newly diagnosed patients were age 50 and older in that same year.
Sponsors of SB 258 include Equality California, AIDS Project Los Angeles (APLA) Health, Services & Advocacy for GLBT Elders (SAGE), and the Los Angeles LGBT Center.

Equality California Legislative Director Tami A. Martin notes, "After surviving the darkest days of the AIDS epidemic, many Californians living with HIV are now over the age of 50, but in dire need of support. Thanks to Governor Newsom, Senator Laird and HIV advocates, the Golden State will now make sure that our elders living with HIV have access to food assistance, job training, transportation or any other vital services. We applaud Governor Gavin Newsom for signing the HIV & Aging Act into law, making California just the second state to ensure older Californians living with HIV don't just continue to survive, but thrive."
"Thanks to effective treatments, people with HIV are living longer than we could have ever imagined just a few decades ago and now a majority of people with HIV in California are over 50 years old. Unfortunately, our current health and social service systems are not yet prepared to address the unique needs of this population," APLA Health Chief Executive Officer Craig E. Thompson said adding; "Many older people with HIV are long term survivors of the AIDS epidemic. They have lost countless loved ones and entire networks of social support. They also continue to face discrimination and alarming levels of stigma. We thank Senator Laird for his leadership on this historic bill to ensure that people aging with HIV have the resources and support they need to thrive and age with dignity."
"We must ensure that LGBTQ seniors have the affirming care and support so they can age in peace with dignity," stated Laird. "It's incumbent upon us to not force individuals back into the closet for them to access adequate care. Once again, I'd like to applaud the Governor for his continued support of the LBGTQ community and to my colleagues for making this a priority bill."
The HIV & Aging Act received unanimous bipartisan support through both chambers of the Legislature and is a legislative priority for the California Legislative LGBTQ Caucus.
Senate Bill 258 will go into effect January 1, 2022.