Canada moves to ban conversion therapy
Prime Minister Justin Trudeau backs criminalization of discredited practice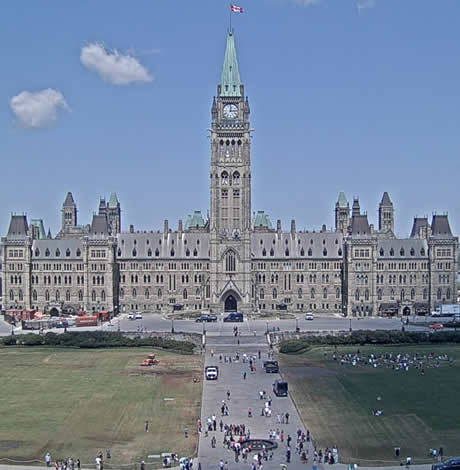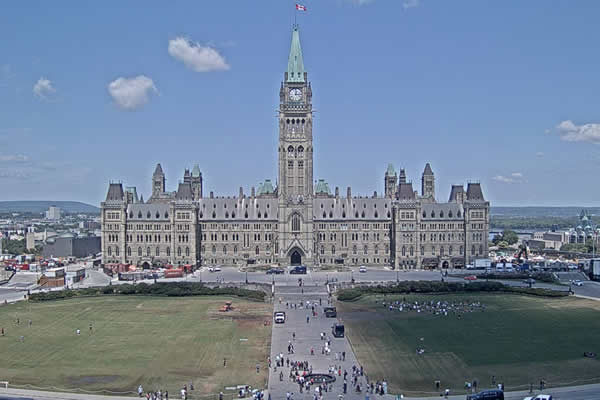 Lawmakers in Canada on Monday introduced a bill that would ban so-called conversion therapy in the country.
Attorney General David Lametti and Minister of Diversity and Inclusion and Youth Bardish Chagger introduced the measure that would amend Canada's Criminal Code. The proposed amendments would punish those who cause "a minor to undergo conversion therapy," remove "a minor from Canada to undergo conversion therapy abroad," cause "a person to undergo conversion therapy against their will," profit "from providing conversion therapy" and advertise "an offer to provide conversion therapy."
"The legislation would also authorize courts to order the seizure of conversion therapy advertisements or to order their removal from computer systems or the Internet," notes a Canadian government press release that announced the bill's introduction.
Prime Minister Justin Trudeau last December publically called for a conversion therapy ban in Canada. Trudeau on Tuesday applauded Lametti and Bardish for introducing the measure.
"Conversion therapy is harmful, degrading and has no place in Canada," tweeted Trudeau.
Canada would join Brazil, Ecuador, Malta and Taiwan in banning the widely discredited practice if MPs support the measure.
Maryland and D.C. are among the U.S. jurisdictions that ban conversion therapy for minors. A new law that prohibits the practice in Virginia takes effect on July 1.
"So-called 'conversion therapy' efforts hinge on the belief that cisgender heterosexuality is the norm, and transgender identities and/or same-sex attraction not only fall outside the norm, but have to be changed, if need be by brutal, inhuman force," said Outright Action International Executive Director Jessica Stern in a press release. "By introducing a bill which foresees a nation-wide ban, the government of Canada has sent a powerful message — that LGBTIQ people are not in need of change or cure."
Troy Stevenson of the Trevor Project echoed Stern.
"We're proud to support Canada's move to end the discredited practice of conversion therapy on LGBTQ minors," said Stevenson in a statement.
Tennessee 7th grader kills himself after anti-LGBTQ+ bullying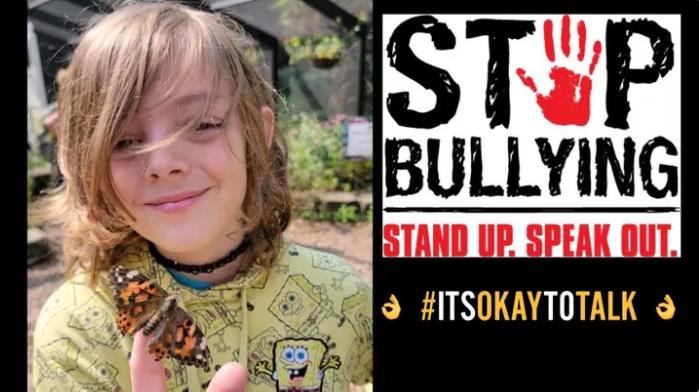 SHELBYVILLE, Tn. –  A 12-year-old boy took his own life after enduring apparent months of what his family and others labeled ugly vitriolic anti-LGBTQ bullying and abuse.
Eli Fritchley, a seventh-grader at Cascades Middle school located in Wartrace in Bedford County, was found on Sunday night, November 28th, 2021, by his mother who walked into her son's bedroom and discovered his lifeless body.
In an emotional interview with Nashville ABC news affiliate WKRN 2's reporter Stephanie Langston, Fritchley's parents described him "as a peaceful soul who wasn't afraid to be himself."
"He didn't care, or at least we thought he didn't care, and that's what's really difficult for us because we thought he didn't care," his parents said as they teared up.
Eli painted his nails, loved the color pink and wore the same SpongeBob sweatshirt nearly every day.
"I think probably because he was in the same clothes every single day that they used that as a weapon," his mom Debbey explained, saying he loved doing the laundry and cleaning his clothes every day.
His parents told Langston that their son was not accepted by his peer group at the school.
"He was told because he didn't necessarily have a religion and that he said he was gay that he was going to go to Hell. They told him that quite often," said Debbey.
His parents heard his cries but didn't realize the extent of the pain that the youth was experiencing adding that their son never blamed anyone.
"It was really abusive. I don't think it was ever physical. I think it was just words, but words hurt. They really hurt," said his father Steve.
"This has just blindsided us. This is something we would have never, ever expected," his mother added. "That's been really hard. That image was terrible until we got to hold him yesterday. Now that image is gone, because the only thing we could think of yesterday when we were kissing and loving on him was how angelic he looked. He absolutely looked angelic. He's just an angel," she cried adding, "We all failed him. We all failed him. It's as simple as that."
The parents told Langston that they are determined to stop bullying adding that they hope raising awareness will ensure that other kids or their parents goes through the heartache they are experiencing.
"I honestly think education, education, education for everyone where bullying is concerned because it is a problem, not just in Bedford County. It's a problem everywhere," they said.
According to WKRN 2, "the Fritchleys were regulars at Penalties Sports Bar & Grill in Shelbyville. The owners of the restaurant, Rob and Shondelle Lewis, say they are like family and they are heartbroken over the loss of Eli. In an effort to help, they created a Gofundme as the Fritchleys are looking to start a foundation to bring awareness and help educate people about bullying and suicide awareness."
"I hope and pray, this unfortunate event we are going to make something of it. We've got to. We are going to come up with some sort of antibullying program through this Gofundme page where I pray to God this will not happen again," said Rob."
The Trevor Project's 2021 National Survey on LGBTQ Youth Mental Health examined depression and suicide risk among LGBTQ youth from rural areas and small towns compared to urban and suburban areas.
The Key Finding was that nearly half of LGBTQ youth in rural areas and small towns reported that their community was somewhat or very unaccepting of LGBTQ people compared to just over a quarter of those in urban and suburban areas. The data also shows that LGBTQ youth living in rural areas and small towns had slightly greater odds of depression and attempting suicide.
********************
Bedford County parents grieve son bullied before suicide
Boris Johnson's LGBTQ rights advisor visits U.S.
Nick Herbert praises efforts to evacuate LGBTQ Afghans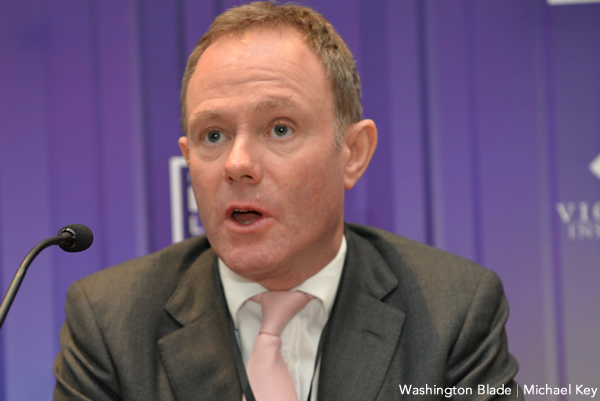 WASHINGTON — British Prime Minister Boris Johnson's advisor on LGBTQ issues last week applauded his government's efforts to help facilitate the successful evacuation of LGBTQ Afghans from the country.
"I'm very proud of the tremendous work that's been done by the U.K. government," Nick Herbert, a member of the British House of Lords, told the Los Angeles Blade on Dec. 1 during an interview in D.C. "The U.K. has shown global leadership here."
A group of 29 LGBTQ Afghans who Stonewall, Rainbow Railroad and Micro Rainbow evacuated from Afghanistan with the help of the British government arrived in the U.K. on Oct. 29. Herbert on Nov. 6 announced a second group of LGBTQ Afghans had reached the country.
"It took … a strong effort with different parts of government working together and the determination that this was really important and that people's safety was at risk and also that we have a moral obligation to the communities affected," said Herbert.
The Taliban entered Kabul, the Afghan capital, on Aug. 15 and regained control of the country.
A Taliban judge has said the group would once again execute people if it were to return to power in Afghanistan. Rainbow Railroad and Taylor Hirschberg, a researcher at the Columbia Mailman School of Public Health who is also a Hearst Foundation scholar, and others have been working to help evacuate LGBTQ Afghans from the country.
Advocacy groups continue to urge the Biden administration to do more to help LGBTQ Afghans who remain in Afghanistan.
Herbert noted the British government has committed to grant asylum to 10,000 Afghans under the country's "Operation Warm Welcome" that seeks "to ensure the Afghans who stood side by side with us in conflict, their families and those at highest risk who have been evacuated, are supported as they now rebuild their lives in the U.K." Herbert stressed this program will "prioritize" LGBTQ people and other at-risk groups in Afghanistan.
"This shows the power of working together and governments working in partnership with NGOs to achieve something," he told the Blade. "I fully recognize there were lots of citizens who remained in Afghanistan, and so nevertheless, I think it was very heartening to see that those Afghan citizens who are most at risk were brought to the center."
Herbert said he expects more LGBTQ Afghans will be "brought to safety," but he declined to provide a specific number.
Johnson raised LGBTQ rights crackdown with Hungarian prime minister
Herbert spoke with the Blade before he participated in the Victory Institute's International LGBTQ Leaders Conference that took place in-person at the JW Marriott in D.C. from Dec. 2-4.
Johnson in May appointed Herbert as his LGBTQ rights advisor.
Herbert is the first person who officially advises a British prime minister on LGBTQ issues. The former House of Commons member also co-founded the Global Equality Caucus, a group of LGBTQ elected officials around the world who work to fight discrimination based on sexual orientation and gender identity.
Herbert throughout the interview noted his government continues to champion LGBTQ rights.
The British government on World AIDS Day pledged more than £23 million ($30.5 million) in additional funding to efforts that seek to "achieve zero new HIV infections, AIDS and HIV related deaths in England" by 2030. The British government also announced it would move to allow people with HIV/AIDS to serve in the country's armed forces.
"It's a legacy discriminatory policy that has no basis in sound science any longer," said Herbert, referring to the policy against people with HIV/AIDS in the British military. "It's entirely safe for people to serve, and we think they should be free to do so."
A public comment period on a bill that would ban so-called conversion therapy in England and Wales is underway. Herbert also expressed concern over the increasing backlash over efforts to expand rights to transgender people in the U.K.
"I'm troubled by the debate," he said. "I recognize that … this is a that a complicated issue where you have an assertion of conflicting rights. But I don't think it's acceptable to see some of the sort of angry exchanges of language that has been seen over the course of the last few months."
"It's very damaging," added Herbert.
Herbert noted to the Blade that Johnson rose Hungary's anti-LGBTQ crackdown with Hungarian Prime Minister Viktor Orbán when the two men met in May in London. Herbert also highlighted the British government in June will host a global LGBTQ rights conference that will coincide with London Pride's 50th anniversary.
"The prime minister, by the way, has always been very ready to raise these issues, both when foreign secretary and now as prime minister, which is why I think he wants to hold this conference on the agenda," said Herbert.
"We have to stand together with other countries to express our concern about what is happening," he added. "We also must take a strong stance against culture wars, and I think governments joining in culture wars results in harm to citizens."
U.K. has 'historic responsibility' for anti-LGBTQ laws in former colonies
Consensual same-sex sexual relations remain criminalized in dozens of countries around the world, and many of them are former British colonies.
Then-Prime Minister Theresa May in 2018 said she "deeply" regrets colonial-era criminalization laws the U.K. introduced. Herbert spoke with the Blade two days after the Botswana Court of Appeals upheld a 2019 ruling that decriminalized consensual same-sex sexual relations in the country.
"We want to work with our partners in encouraging countries to try to change those laws," Herbert told the Blade.
He stressed the British government has "to guard against any idea that we're being so neocolonial," while adding the U.K. has a "historic responsibility for these laws and their legacy."
"The position we approach (with) this is one of respect where we, along with other countries, are encouraging decriminalization," said Herbert. "We want to work with countries that will work with us to support them in that journey. We have to recognize that all countries have been on a journey."
Herbert noted to the Blade that homosexuality was criminalized in the U.K. when he was born.
"We need to remember that other countries are different points of the journey, but it doesn't all happen at once. And they have to make their own decisions on this and we have to encourage them to support them to do," he said. "I don't think that this is a case of Britain lecturing, certainly not a case of dictating. It's a question of encouraging."
Herbert also questioned the use of sanctions against countries that enact anti-LGBTQ laws.
The British government late last year sanctioned three Chechen officials who are responsible for the anti-LGBTQ crackdown in the semi-autonomous Russian republic that continues. Herbert described these sanctions as "justified," but said the British government has "to be careful of blunt instruments that may backfire."
"There can be different ways to make our feelings known and to encourage countries to do the right thing," he said.
New York man arrested for threatening mass shootings of LGBTQ+ people
Defendant allegedly threatened bombings and mass shooting that would make the 2016 Orlando Pulse Nightclub Attack "Look Like a Cakewalk"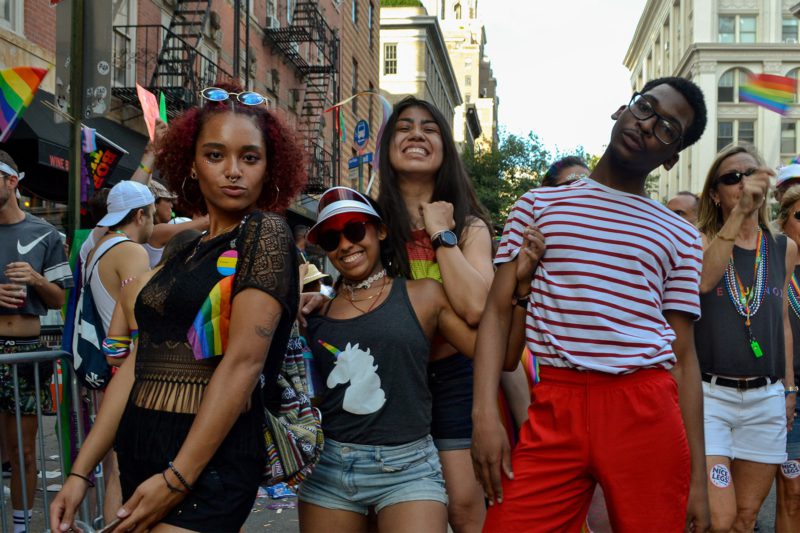 CENTRAL ISLIP, Ny. – Agents from the New York Field Office of the Federal Bureau of Investigation (FBI) arrested and charged on Monday a Long Island man on a warrant issued by United States Magistrate Judge Steven I. Locke for mailing letters threatening to assault, shoot, and bomb LGBTQ+ affiliated individuals, organizations, and businesses.
According to Breon Peace, United States Attorney for the Eastern District of New York, and Michael J. Driscoll, Assistant Director-in-Charge, of the FBI New York Field Office, who announced the arrest, Robert Fehring, 74, a resident of Bayport, New York on Long Island, since at least 2013, had been sending individuals associated with the LGBTQ+ community letters in which he threatened violence, including threatening the use of firearms and explosives.
In the criminal complaint and affidavit for arrest, federal prosecutors allege that one letter threatened that there would "be radio-cont[r]olled devices placed at numerous strategic places" at the 2021 New York City Pride March with "firepower" that would "make the 2016 Orlando Pulse Nightclub shooting look like a cakewalk," referencing the 2016 attack in which 49 persons were killed and dozens wounded at Pulse, a gay nightclub in Orlando, Florida.
"As alleged, the defendant's hate-filled invective and threats of violence directed at members of the LGBTQ+ community have no place in our society and will be prosecuted to the fullest extent of the law," stated Peace. "This Office is firmly committed to protecting the civil rights of all members of every community in this district, including the LGBTQ+ community and other minority communities."
Fehring is also alleged to have a sent a letter threatening the organizer of a June 2021 Pride event in East Meadow, New York, which stated:
"[W]e were right there you…FREAK!!! They couldn't get a shot off at you, slithering around the back stage area like a snake. Too many cops. Very disappointed. But your time has come. . .. They are out to KILL you….and your boyfriend. You are being watched. No matter how long it takes, you will be taken out…. high-powered bullet…. bomb….knife…. whatever it takes."
On November 18, 2021, members of the FBI's Civil Rights Squad and the New York Joint Terrorism Task Force executed a search warrant at Fehring's home in Bayport, New York, and recovered photographs from a June 2021 Pride event in East Meadow, New York, two loaded shotguns, hundreds of rounds of ammunition, two stun guns, and a stamped envelope addressed to an LGBTQ+ affiliated attorney containing the remains of a dead bird.
"Fehring's alleged threats to members of the LGBTQ+ community were not only appalling, but dangerous, despite the fact he hadn't yet acted on his purported intentions," stated Driscoll. "As the primary federal agency responsible for investigating civil rights violations, the FBI takes all threats of this nature seriously."
The New York Executive Director of NYC PRIDE Sandra Pérez told the Blade in an emailed statement; "We take any and all violent threats seriously and report them to the appropriate authorities. We received threatening letters earlier this year and reported them. We appreciate the work of the Justice Department in investigating this situation. We are cooperating in any way we can, and we remain committed to the safety and well-being of the LGBTQIA+ community."
Gay City News editor  Matt Tracy reported that Fehring appeared in court on December 6 before Magistrate Judge Steven I. Locke and was released on $100,000 bond. He is restricted to home detention with location monitoring, according to prosecutors. He is not allowed to have any firearms or "destructive devices," is barred from contacting any of his alleged victims, and cannot go to the places he is said to have targeted.