California coronavirus emergency: seniors self-isolate, restaurants & bars close; HIV Commission message (Updated)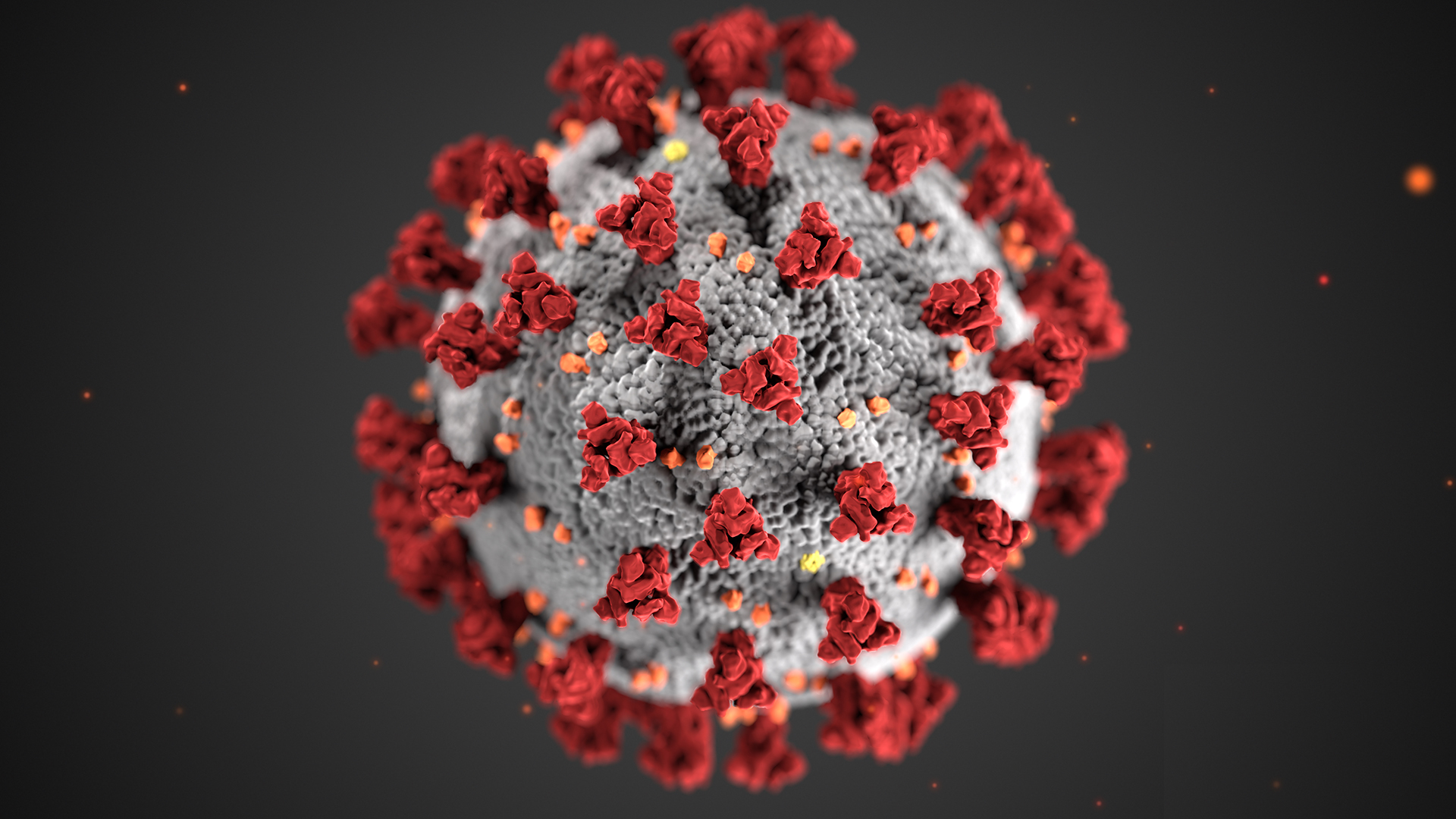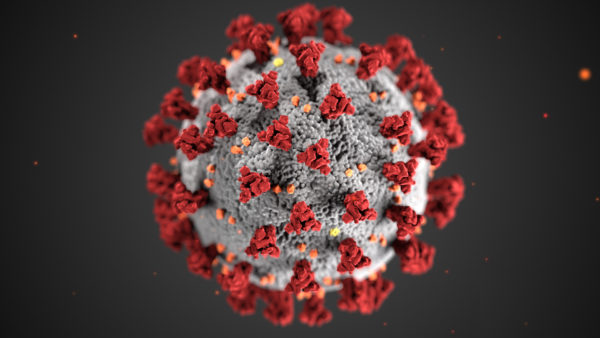 (UPDATED) As the new coronavirus spreads throughout California, Gov. Gavin Newsom is asking for people over the age of 65 and those with underlying chronic medical conditions, who are particularly at risk for contagion, to self-isolate and hunker down for at least two weeks, probably longer, to protect their own health and the health of some 40 million Californians. As of Sunday, the global pandemic has resulted in 335 confirmed cases and six deaths in the state.
Newsom noted in a Sunday news conference that with the rise in the numbers of people affected, it is prudent for Californians to take all necessary precautions to limit their exposure to each other – to practice "social distancing" by staying three-to-six feet apart to not spread or catch the new virus.
"We recognize that social isolation for millions of Californians is anxiety-inducing, but," Newsom said, "we need to meet this moment head-on and lean in."
Newsom's actions mirrored efforts by governors in Ohio, Illinois, Massachusetts, Washington and Maryland who have also ordered bars and restaurants in their respective states closed and limited public gatherings in an effort to slow the spread of coronavirus.
A spokesperson for the Centers for Disease Control and Prevention told the Los Angeles Blade Sunday that the agency recommended that events and gatherings of 50 people or more not be held for at least the next two months. The CDC advisory doesn't apply to the day-to-day operation of organizations such as public schools, universities, colleges or businesses. The spokesperson said that federal officials are working with state officials to set guidelines for those entities. UPDATE: As of Monday, the CDC says limit contact with gatherings of 10 people or more. 
Late Sunday evening, Los Angeles Mayor Eric Garcetti ordered nightclubs, bars, movie theaters, gyms and entertainment venues closed. Restaurants must halt dine-in service and limit their business to takeout orders until March 31 as part of LA's efforts to slow the spread of coronavirus.
The emergency actions ordered by LA Mayor Garcetti occurred hours after New York City's Mayor Bill de Blasio announced that the nation's largest public school system will close on Monday, sending over 1.1 million children home. "I have no words for how horrible it is, but it has become necessary," de Blasio said.
LA Unified School District, the nation's second largest district, has also closed and administrators are working to open resource centers for students.
As Los Angeles' significant hospitality industry prepares for at least a partial shut-down, in West Hollywood, David Cooley, the owner of the famed LGBTQ hot-spot The Abbey, announced in a Facebook post that he has temporarily closed operations: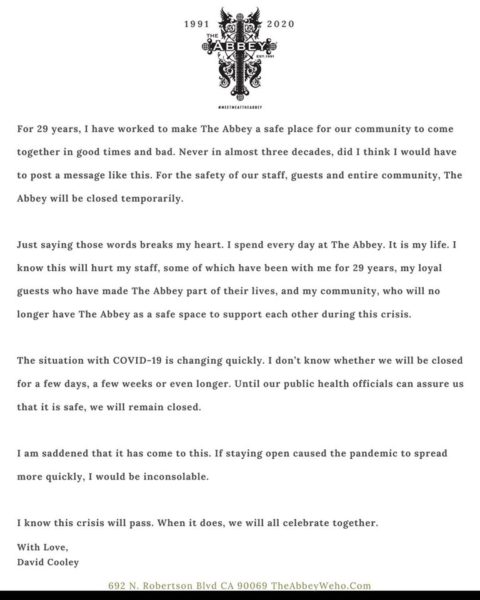 "For 29 years, I have worked to make @TheAbbeyWeho @TheChapelWeho @WithinWeho a safe place for our community to come together in good times and bad. Never in almost three decades, did I think I would have to post a message like this. For the safety of our staff, guests and entire community, The Abbey will be closed temporarily.

Just saying those words breaks my heart. I spend every day at The Abbey. It is my life. I know this will hurt my staff, some of which have been with me for 29 years, my loyal guests who have made The Abbey part of their lives, and my community, who will no longer have The Abbey as a safe space to support each other during this crisis.

The situation with COVID-19 is changing quickly. I don't know whether we will be closed for a few days, a few weeks or even longer. Until our public health officials can assure us that it is safe, we will remain closed.

I am saddened that it has come to this. If staying open caused the pandemic to spread more quickly, I would be inconsolable.

I know this crisis will pass. When it does, we will all celebrate together.

The Los Angeles Blade spoke to Lisa Belsanti, spokesperson for the City of  West Hollywood, about the city's efforts in reaction to the COVID-19 outbreak. She said the City Council will meet Monday evening to discuss actions to be taken and noted that while the public cannot participate in person, people can offer Public Comment online. Go to www.weho.org/councilagendas to complete the online form. If submitted before 8:00 p.m., the comments will be emailed to the City Clerk and Assistant City Clerk who will read them aloud into the record during the meeting.
"While we are still encouraging our community members not to gather and to practice social distancing, we also want to continue to encourage public input at City meetings, so staff will work on making this form available for Planning and Rent Stabilization Commission meetings, that need to occur, as well," Belsanti said.
UPDATE: Belsanti says that the council will address the crisis with an emergency declaration. "I think it's important that our residents know that their city government is proactively seeking solutions to protect them," she told the Los Angeles Blade. "I also need to point out that some callers to city offices were wondering why immediate action wasn't taken – such as those actions by LA's Mayor Garcetti. The two jurisdictions have different forms of government. Los Angeles is a Charter City with a strong executive who can act unilaterally. We are a General Law city, a City Council with a City Manager, which means the council must act — which is going to happen this evening."
Areas of focus include;
Health and Welfare issues for the city's citizens and residents
Monitoring all health bulletins from our County, State and Federal partners
Working closely with our partners at LA County Public Health Department
Communicating regularly with our Disaster Management Area A Cities
Participating in County EOC
Weekly calls with Westside Cities ' Leadership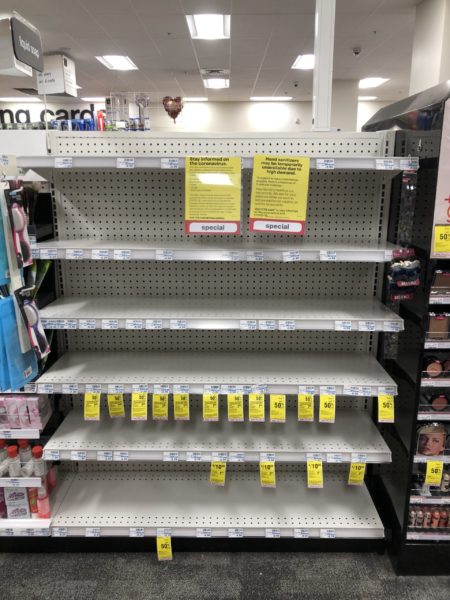 There has been a lot of panic buying, with grocery stores now limiting hours of operation.
Meanwhile, on Monday, Cheryl Barrit, Executive Director of the LA County Commission on HIV, also message "to help promote and protect the health and safety of people living with HIV in response to  the novel coronavirus pandemic."
Message from LA County HIV Commission:
Coronavirus Disease 2019 (COVID-19) is caused by SARS-CoV-2, a novel (new) coronavirus.  The novel coronavirus is understood to spread mainly from person-to-person through respiratory droplets when an infected person coughs or sneezes, or when a person touches a surface with these droplets and then touches their eyes, nose, or mouth. Common symptoms in a person with the novel coronavirus infection include fever, dry cough and shortness of breath or difficulty breathing.

Persons living with controlled HIV (i.e. normal CD4 count and undetectable viral load) do not appear to be at greater risk than the general public for either acquiring or becoming ill with the coronavirus.  Persons living with HIV, however, may be at increased risk for an adverse response to the infection if they have:

Low CD4 cell counts, particularly under 350 cells/ml (considered not virally suppressed and therefore at higher risk);
60 years of age and older;
Heart, lung, or kidney disease;
Other poorly managed health conditions, including hypertension and diabetes.

Public Health recommends that individuals at higher risk for serious illness associated with COVID-19 take the following actions and precautions:

Practice regular hand-washing (20 seconds with soap and hot water);
Cover your cough or sneeze with a tissue, then throw the tissue in the trash and wash your hands. If you do not have a tissue, cough or sneeze into your elbow;
Have a 30-day supply of all medications;
Remain fully adherent to all regularly prescribed medications;
Make sure all your vaccinations are current, including against influenza ("flu") and pneumonia;
Practice social distancing (this means limiting the time you spend in public and keeping a 6-foot distance between yourself and strangers when you are in public);
Stay home if you are even mildly sick;
Call your health care provider before seeking medical care so that appropriate precautions can be taken.

All clinical and non-clinical HIV service delivery providers can take steps to promote and protect health of Los Angeles County residents and in anticipation of a more severe epidemic.   Clinics should be preparing to 1) help respond to a broader coronavirus-related public health emergency and 2) maintain their capacity to provide critical HIV care and treatment services.  This includes establishing a plan for telemedicine or other mechanisms for providing patient care remotely.

Providers should continue to support patients with HIV to achieve and maintain viral suppression; ensure that patients have received recommended influenza and pneumococcal vaccinations; talk to patients about maintaining at least a 30-day supply of all prescribed medications; and encourage patients to practice social distancing and maintain social networks remotely.

We recognize that people experiencing homelessness are extremely vulnerable and not always in a position to adopt basic disease-prevention precautions. The Los Angeles Homeless Services Authority (LAHSA)  has launched an informational site to communicate their activities related to COVID-19.

Please find below, a list of links to additional information that may be useful during this difficult public health crisis.  As the COVID-19 situation evolves, we will disseminate additional information and updates.  Thank you.

Resources:
Here's a message from Dr. Hal Yee, Chief Medical Officer, LAC, Department of Health Services:
U.S. announces more funding for HIV/AIDS fight in Latin America
Jill Biden made announcement on Saturday in Panama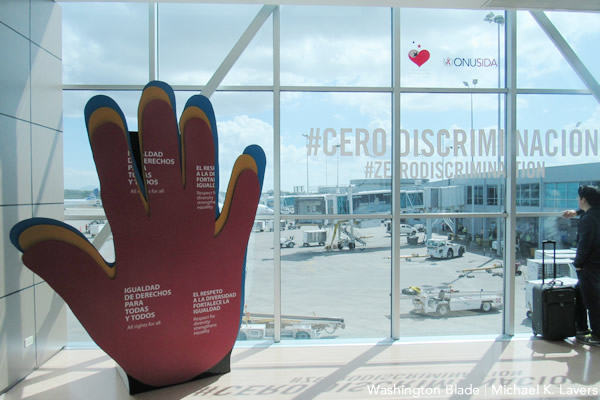 PANAMA CITY — First lady Jill Biden on Saturday announced the U.S. will provide an additional $80.9 million to the fight against HIV/AIDS in Latin America.
Biden during a visit to Casa Hogar el Buen Samaritano, a shelter for people with HIV/AIDS in Panama City, said the State Department will earmark an additional $80.9 million for President's Emergency Plan for AIDS Relief-funded work in Latin America. A Panamanian activist with whom the Washington Blade spoke said LGBTQ+ people were among those who met with the first lady during her visit.
Pope Francis visited the shelter in 2019.
"I'm glad we have the opportunity to talk about how the United States and Panama can work together to combat HIV," said the first lady.
Michael LaRosa, the first lady's spokesperson, noted Panama will receive $12.2 million of the $80.9 million in PEPFAR funding.
"This funding, pending Congressional notification, will support expanded HIV/AIDS services and treatment," said LaRosa.
UNAIDS statistics indicate an estimated 31,000 Panamanians were living with HIV/AIDS in 2020. The first lady's office notes the country in 2020 had the highest number of "newly notificated cases of HIV/AIDS" in Central America.
The first lady visited Panama as part of a trip that included stops in Ecuador and Costa Rica.
The Summit of the Americas will take place next month in Los Angeles. The U.S. Agency for International Development and PEPFAR in April announced they delivered more than 18 million doses of antiretroviral drugs for Ukrainians with HIV/AIDS.
New highly-infectious variant of HIV discovered by Dutch scientists
This new variant of HIV-1 damaged the immune system twice as fast, "placing individuals at risk of developing AIDS much more rapidly"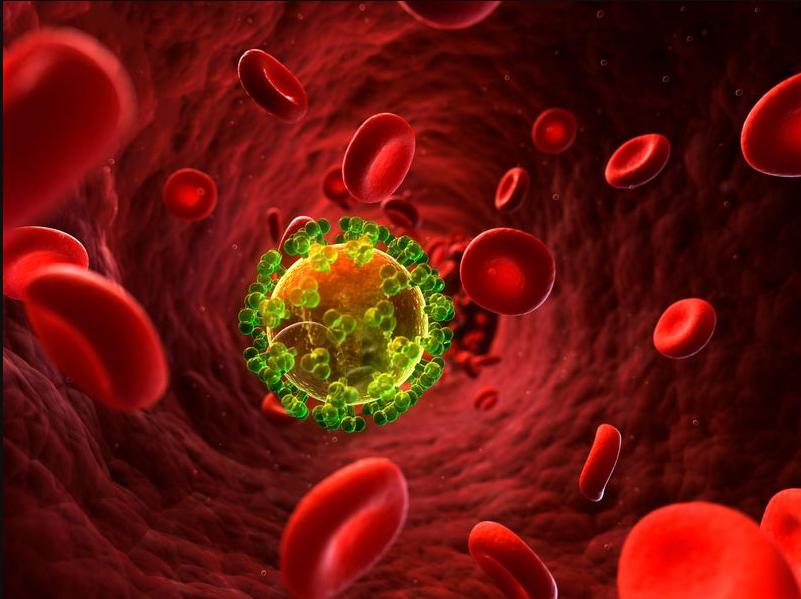 CAMBRIDGE, UK – A study published this week by Science (journal) detailed an alarming discovery by researchers, clinicians and epidemiologists in the Netherlands of a new, highly-infectious mutated variant strain of the human immunodeficiency virus, (HIV), circulating in the country.
The BEEHIVE project – which stands for "bridging the epidemiology and evolution of HIV in Europe and Uganda," detailed the findings which showed that a distinct subtype-B viral variant of HIV-1 damaged the immune system twice as fast, "placing individuals at risk of developing AIDS much more rapidly", and those with this variant were at a higher risk of transmitting the virus to others.
The variant, known as the "VB variant", causes CD4 cell decline to occur twice as fast in infected individuals compared with other viral variants. This is a clinical hallmark, or "signature" of the extent of damage caused by the HIV virus. In addition, those infected with the VB variant also demonstrated an increased risk of transmitting the virus to others, the data suggests.
Individuals infected with the new "VB variant" (for virulent subtype B) showed significant differences before antiretroviral treatment compared with individuals infected with other HIV variants:
Individuals with the VB variant had a viral load (the level of the virus in the blood) between 3.5 and 5.5 times higher.
In addition, the rate of CD4 cell decline (the hallmark of immune system damage by HIV) occurred twice as fast in individuals with the VB variant, placing them at risk of developing AIDS much more rapidly.
Individuals with the VB variant also showed an increased risk of transmitting the virus to others.
The project's researchers, clinicians and epidemiologists did determine however, that those infected with the VB variant had "similar immune system recovery and survival to individuals with other HIV variants."
However, the researchers stress that because the VB variant causes a more rapid decline in immune system strength, this makes it critical that individuals are diagnosed early and start treatment as soon as possible.
BEEHIVE project's lead author Dr Chris Wymant, from the University of Oxford's Big Data Institute and Nuffield Department of Medicine, said: "Before this study, the genetics of the HIV virus were known to be relevant for virulence, implying that the evolution of a new variant could change its impact on health. Discovery of the VB variant demonstrated this, providing a rare example of the risk posed by viral virulence evolution."
"Our findings emphasize the importance of World Health Organization guidance that individuals at risk of acquiring HIV have access to regular testing to allow early diagnosis, followed by immediate treatment. This limits the amount of time HIV can damage an individual's immune system and jeopardise their health. It also ensures that HIV is suppressed as quickly as possible, which prevents transmission to other individuals," Senior author Professor Christophe Fraser from the University of Oxford's Big Data Institute and Nuffield Department of Medicine, added.

In its Global HIV & AIDS statistics — Fact sheet, the UNAIDS Secretariat detailed the statistical data: 
GLOBAL HIV STATISTICS
28.2 million people were accessing antiretroviral therapy as of 30 June 2021.
37.7 million [30.2 million–45.1 million] people globally were living with HIV in 2020.
1.5 million [1.0 million–2.0 million] people became newly infected with HIV in 2020.
680 000 [480 000–1.0 million] people died from AIDS-related illnesses in 2020.
79.3 million [55.9 million–110 million] people have become infected with HIV since the start of the epidemic.
36.3 million [27.2 million–47.8 million] people have died from AIDS-related illnesses since the start of the epidemic.
People living with HIV
In 2020, there were 37.7 million [30.2 million–45.1 million] people living with HIV.

36.0 million [28.9 million–43.2 million] adults.
1.7 million [1.2 million–2.2 million] children (0–14 years).
53% of all people living with HIV were women and girls.

84% [67– >98%] of all people living with HIV knew their HIV status in 2020.
About 6.1 million [4.9 million–7.3 million] people did not know that they were living with HIV in 2020.
People living with HIV accessing antiretroviral therapy
As of 30 June 2021, 28.2 million people were accessing antiretroviral therapy, up from 7.8 million [6.9 million–7.9 million] in 2010.
In 2020, 73% [56–88%] of all people living with HIV were accessing treatment.

74% [57–90%] of adults aged 15 years and older living with HIV had access to treatment, as did 54% [37–69%] of children aged 0–14 years.
79% [61–95%] of female adults aged 15 years and older had access to treatment; however, just 68% [52–83%] of male adults aged 15 years and older had access.

85% [63– >98%] of pregnant women living with HIV had access to antiretroviral medicines to prevent transmission of HIV to their child in 2020.
New HIV infections
New HIV infections have been reduced by 52% since the peak in 1997.

In 2020, around 1.5 million [1.0 million–2.0 million] people were newly infected with HIV, compared to 3.0 million [2.1 million–4.2 million] people in 1997.
Women and girls accounted for 50% of all new infections in 2020.

Since 2010, new HIV infections have declined by 31%, from 2.1 million [1.5 million–2.9 million] to 1.5 million [1.0 million–2.0 million] in 2020.

Since 2010, new HIV infections among children have declined by 53%, from 320 000 [210 000–510 000] in 2010 to 150 000 [100 000–240 000] in 2020.
AIDS-related deaths
AIDS-related deaths have been reduced by 64% since the peak in 2004 and by 47% since 2010.

In 2020, around 680 000 [480 000–1 million] people died from AIDS-related illnesses worldwide, compared to 1.9 million [1.3 million–2.7 million] people in 2004 and 1.3 million [910 000–1.9 million] people in 2010.

AIDS-related mortality has declined by 53% among women and girls and by 41% among men and boys since 2010.
'Promising' HIV vaccine study conducted at George Washington University
"We are tremendously excited to be advancing this new direction in HIV vaccine design with Moderna's mRNA platform"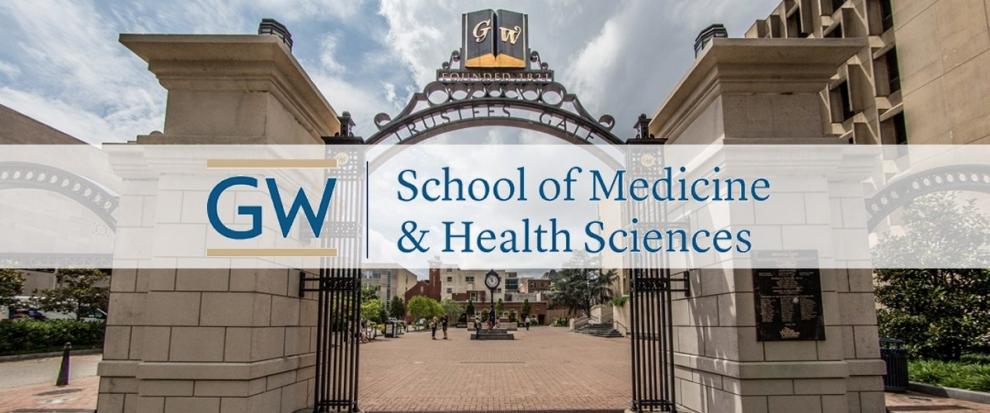 WASHINGTON – D.C.'s George Washington University School of Medicine and Health Sciences is one of four sites across the country in which a preliminary component of an experimental HIV vaccine is being given to volunteer participants in a study aimed at reversing years of failed attempts to develop an effective HIV vaccine by pursuing what study sponsors say is a new, promising approach.
The study, which involves 56 healthy, HIV-negative volunteer participants, is being conducted by the nonprofit scientific research organization known as IAVI and the biotechnology company Moderna, which developed one of the coronavirus vaccines now being used throughout the world.
In a Jan. 27 joint statement, IAVI and Moderna said their study is part of a Phase 1 trial designed to test newly developed experimental HIV vaccine antigens to determine if they will lead to the development of an effective HIV vaccine.
According to scientific literature, antigens are substances such as bacteria, viruses, and chemicals that induce the body to release antibodies that fight off infections. The statement by IAVI and Moderna says a vaccine technology developed by Moderna to use another component of the human body called messenger RNA or mRNA to strengthen a potential vaccine's ability to fight off infection by HIV is also a part of this vaccine study.
"We are tremendously excited to be advancing this new direction in HIV vaccine design with Moderna's mRNA platform," Mark Feinberg, president and CEO of IAVI, says in the statement. "The search for an HIV vaccine has been long and challenging and having new tools in terms of immunogens and platforms could be the key to making rapid progress toward an urgently needed, effective HIV vaccine," he says in the statement.
The statement says that scientific teams at IAVI and the biotechnology firm Scripps Research helped to develop the HIV vaccine antigens being tested in the trials taking place at the GW School of Medicine and Health Sciences and at locations in Atlanta, Ga., Seattle, Wash., and San Antonio, Tex.
It says the trial involving the 56 volunteer participants — who are divided among the four sites — began on Jan. 27 and is being funded by the Bill & Melinda Gates Foundation.
Among those calling the IAVI-Moderna trial an important step in HIV vaccine development is Carl Dieffenbach, director of the Division of AIDS at the National Institute of Allergies and Infectious Diseases (NIAID), which is part of the U.S. National Institutes of Health.
"This is a variation of a theme," Dieffenbach told the Washington Blade. "IAVI in collaboration with NIH did a version of this study already with a protein form of this immunogen," Dieffenbach said. He said that study worked out well and was published in a scientific journal.
"What's unique about this latest study is they're using RNA to deliver the vaccine rather than a protein," said Dieffenbach. "So, this is an important step for us in the vaccine field, that they can now compare the protein to the RNA."
Dieffenbach said the IAVI-Moderna trial is taking place after two other recently completed HIV vaccine studies involving human trials that NIAID was involved in resulted in findings that the two experimental HIV vaccines were ineffective. He said a third HIV vaccine study NIAID is involved in that is taking place in the U.S. and South America is expected to be completed in about a year.
The ongoing study in the Americas involves men who have sex with men and transgender individuals as those participating in that vaccine trial, he said.
Dieffenbach said in addition to the vaccine studies, NIAID is monitoring at least two studies of medication aimed at curing HIV. One of the studies was conducted by HIV researcher Dr. Timothy Schacker, who serves as Vice Dean for research at the University of Minnesota Medical School.
Schacker arranged for human trials of people who are HIV positive and taking standard anti-retroviral HIV medication to be given an experimental HIV cure medication developed by the biotechnology company ImmunityBio called Anktiva, according to a Jan. 31 statement released by ImmunityBio.
The statement says the trials showed promising results in the ability of Anktiva to induce the immune system of HIV-positive patients under standard HIV treatment who participated in the study to "kill" the latent or "hidden" HIV in their body that would otherwise reactivate and cause illness if they stopped taking HIV medication.
The goal of the development of Anktiva is to "rid the body of the virus for good and eliminate the need for antiretroviral therapy," the company's statement says.
Dieffenbach said his office was also monitoring an HIV cure study being conducted by the Rockville, Md., based genetic engineering company called American Gene Technologies. The company is conducting a human trial for a therapeutic treatment it has developed that's intended to enable the immune system of HIV-positive people to permanently eliminate HIV from their bodies. The company has said it was hopeful that early results of the effectiveness of the treatment would become available this year.