ICE urged to release detainees at heightened risk for coronavirus
Disease could be 'death threat' to anyone with compromised immune system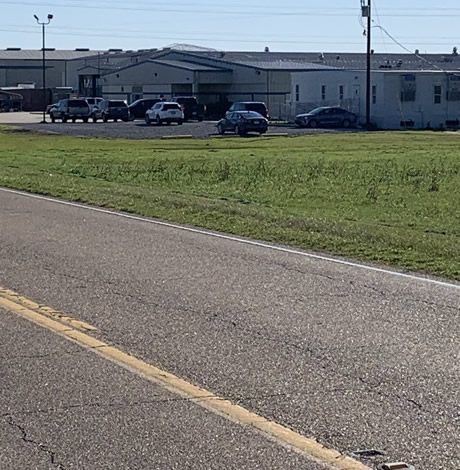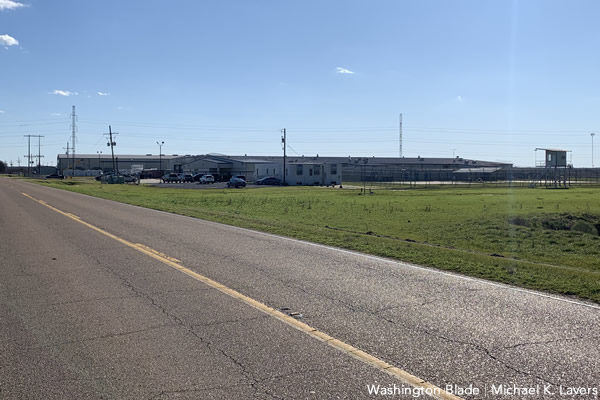 Several LGBTQ advocacy groups on Tuesday called for U.S. Immigration and Customs Enforcement to release all detainees in its custody and to close all of its detention centers because of coronavirus.
"People in ICE custody are vulnerable to getting COVID-19 given the close proximity of detained people to each other," reads a press release the Transgender Law Center, the Black LGBTQIA+ Migrant Project, the Black Alliance for Just Immigration and Familia: Trans Queer Liberation Movement issued. "ICE officers, guards and other staff are also likely to transmit the virus."
"Worldwide, epidemiologists are advising social distancing as a way to mitigate the spread of the novel COVID-19," say the groups. "Prisons, jails and detention centers cannot accommodate this advice. Solitary confinement further impedes access to necessary medical care. Given ICE's history of inadequate treatment and the recent deaths of eight immigrants in ICE custody in the last five months, it is clear that ICE is not ready nor equipped to handle a COVID-19 outbreak in any of its facilities."
Immigration Equality Executive Director Aaron Morris on Tuesday told the Los Angeles Blade during a telephone interview that ICE should release detainees with HIV/AIDS on parole because of the threat of coronavirus.
"Any communicable disease that is introduced into a detention facility spreads way faster than in the general population," said Morris. "People are sandwiched in there. They are over-populated. They have no privacy and that is just a recipe for disaster."
"This is a population for whom ICE has and corporate facilities have regularly struggled to provide appropriate care in the best of times," he added, referring to ICE detainees with HIV/AIDS.
Roxsana Hernández, a transgender Honduran woman with HIV, was in ICE custody in New Mexico when she died on May 25, 2018. Johana "Joa" Medina Leon, a trans Salvadoran woman who was also living with HIV, died at a Texas hospital on June 1, 2019, three days after ICE released her from its custody.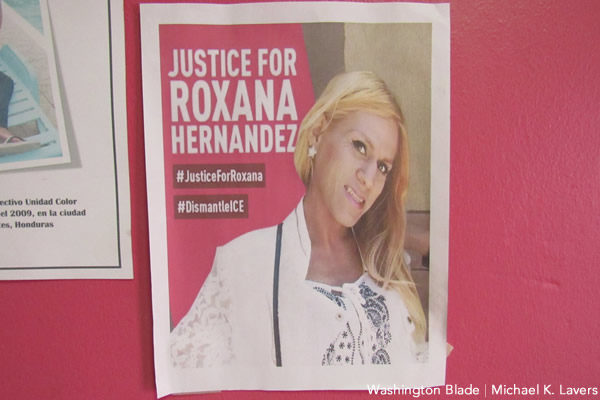 A group of more than two dozen trans women who were in ICE custody at the Cibola County Correctional Center, a privately-run detention center in Milan, N.M., in a letter they sent to Trans Queer Pueblo, a Phoenix-based group that advocates on behalf of undocumented LGBTQ immigrants, last summer noted detainees with HIV did not receive "adequate" medical attention. Hernández was in ICE custody at the detention center before her death.
The New Mexico Office of the Medical Investigator concluded Hernández died from Castleman disease associated with AIDS.
The Transgender Law Center, which represents Hernández's family in a wrongful death lawsuit, commissioned a second autopsy that found the cause of death "most probably severe complications of dehydration superimposed upon HIV infection, with the probable presence of one or more opportunistic infections." The second autopsy also found "evidence of physical abuse" that included bruises around her rib cage.
Arianna Lint, chief executive officer of Arianna's Center, a South Florida organization that serves trans women, on Tuesday said ICE should also release trans women with HIV as a way to protect them from coronavirus.
"We are at the most risk," Lint told the Blade during a telephone interview.
Elisabeth Grant-Gibson is a member of the Natchez Network Immigrant Support, a group of volunteers in the Miss Lou Region of Mississippi and Louisiana who support ICE detainees and their families through visitation, post-release assistance and a variety of other programs.
Grant-Gibson visited Yariel Valdés González — a Blade contributor who was in ICE custody for nearly a year — at the privately-run River Correctional Center in Ferriday, La., days before his March 4 release. Grant-Gibson on Tuesday said ICE should release people with HIV/AIDS and others who are at increased risk for coronavirus.
"It will be the guards who bring it in," Grant-Gibson told the Blade. "Once in, it will be a problem."
The American Civil Liberties Union, the ACLU of Washington and the Northwest Immigrants Rights Project on Monday filed a federal lawsuit that calls for ICE to release its detainees who are at high-risk for coronavirus. The groups represent a group of immigrants who are in ICE custody at the privately-run Tacoma Northwest Detention Center in Tacoma, Wash.
The ACLU of Louisiana on March 12 called for ICE to release all asylum seekers and refugees in its custody in Louisiana after officials confirmed the first coronavirus case in the state. A press release notes Louisiana "now holds the second highest number of immigrant detainees in the U.S., many of whom are being held in private prisons in remote locations and have been denied an opportunity to be granted humanitarian parole."
"This public health crisis also poses a significant risk to thousands of refugees and asylum-seekers who are being warehoused in brutal conditions across Louisiana," said ACLU of Louisiana Executive Director Alanah Odoms Hebert. "Seeking asylum is a legal right, and federal and state officials have an obligation to protect the health of people fleeing violence and persecution to seek refuge in this country."
U.S. Rep. Jerrold Nadler (D-N.Y.) in a letter he sent to Acting ICE Director Matthew Albence on March 13 wrote ICE "should consider alternatives to detention for those who pose no threat to public safety or national security, particularly those who are at a heightened risk of developing serious illness from COVID-19, such as the elderly and individuals with heart or lung conditions, diabetes, or compromised immune systems."
"ICE should also take steps to ensure that such individuals are not detained until the spread of the virus has sufficiently subsided," added Nadler.
No confirmed coronavirus cases in ICE detention centers
ICE on its website says as of Tuesday there are no confirmed coronavirus cases at any of its detention facilities. ICE has also suspended visitation at all of its detention facilities.
"Law enforcement agencies across the country, to include ICE, are paying close attention to this pandemic," an ICE spokesperson told the Blade on Tuesday.
"The health, welfare and safety of U.S. Immigration and Customs Enforcement (ICE) detainees is one of the agency's highest priorities," added the spokesperson. "Since the onset of reports of Coronavirus Disease 2019 (COVID-19), ICE epidemiologists have been tracking the outbreak, regularly updating infection prevention and control protocols, and issuing guidance to ICE Health Service Corps (IHSC) staff for the screening and management of potential exposure among detainees."
The spokesperson said ICE "continues to incorporate CDC's COVID-19 guidance, which is built upon the already established infectious disease monitoring and management protocols currently in use by the agency."
"In addition, ICE is actively working with state and local health partners to determine if any detainee requires additional testing or monitoring to combat the spread of the virus," added the spokesperson.
The spokesperson did not specifically say whether ICE has access to coronavirus tests in case a detainee or staff member shows symptoms of the disease. The spokesperson did, however, note ICE "does not conduct operations at medical facilities, except under extraordinary circumstances."
"ICE policy directs our officers to avoid making arrests at sensitive locations — to include schools, places of worship, and health care facilities, such as hospitals, doctors' offices, accredited health clinics, and emergent or urgent care facilities — without prior approval for an exemption, or in exigent circumstances," the spokesperson told the Blade.
Montana Republicans support anti-Trans medical conscience bill
HB 303, which allows medical providers to decline services based on moral or religious beliefs, cleared a key House vote Monday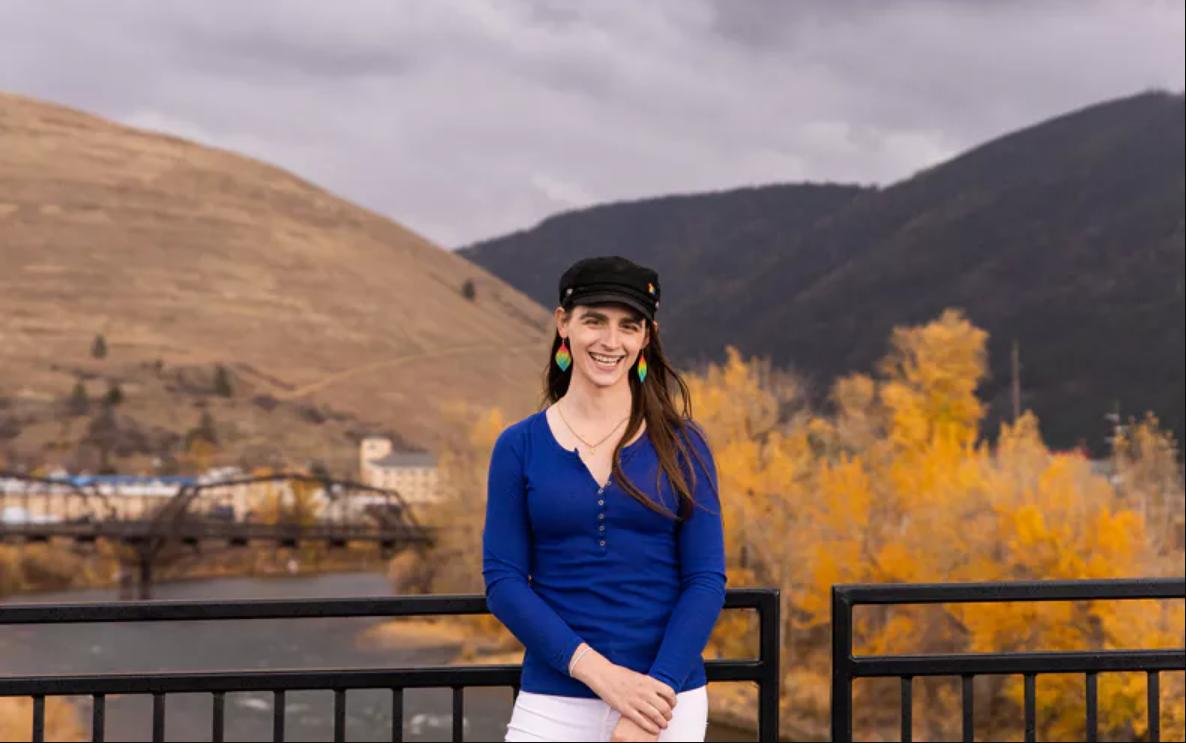 By Mara Silvers | HELENA – State lawmakers in the House of Representatives gave broad approval Monday to a bill that would allow medical providers, health care facilities and insurers to deny services based on "ethical, moral, or religious beliefs or principles," signaling the bill's likely advancement to the Senate this week. 
House Bill 303, sponsored by Rep. Amy Regier, R-Kalispell, passed the Republican-majority chamber largely along party lines, with 65 votes in favor and 35 against, after roughly 20 minutes of debate.
Regier portrayed the bill as a "preservation and protection for medical conscience" in the state for practitioners and health care institutions that object to specific "lifestyle and elective procedures" such as physician aid in dying, prescribing marijuana or opioids, abortion procedures and gender-affirming medical care for transgender people.
"To be clear, this bill would not give the right to refuse to serve a person. It would only apply to the narrow circumstances where a nurse or physician cannot conscientiously perform a specific procedure," Regier said.
A subsection of the bill says it is not meant to conflict with the federal emergency health care access law known as EMTALA as it applies to health care institutions, such as hospitals. But the bill does not provide a holistic exemption for emergency departments and emergency health care providers. When it comes to abortion, for example, the bill would require providers to opt-in to participating in those procedures in writing beforehand.
Similar legislation has had recent success in other states. For instance, a Medical Ethics and Diversity Act was signed into law in South Carolina last spring. The legislation in that state saw support from the Alliance Defending Freedom, a conservative religious advocacy group that is also backing the Montana proposal.
The opposition to South Carolina's legislation, including from transgender patients and LGBTQ advocacy groups, echoes concerns now surfacing in Montana over HB 303. Medical associations and groups, including the Montana Hospital Association, Montana Primary Care Association, Montana Nurses Association and the Montana Medical Association, testified against the bill during a January committee hearing, saying it would put patients' care at risk.
During Monday's debate on the House floor, Democrats reiterated that the bill includes no discrimination protection for patients, and does not guarantee that a patient has a right to access health care even if a specific provider declines to participate in those services. 
Rep. Zooey Zephyr, D-Missoula, told fellow lawmakers the bill would mean transgender people like herself could be turned away from medical services they need.
"What is actually going to happen is it will be a denial based on diagnosis. Something like, I am diagnosed with gender dysphoria," Zephyr said. "And the thing is, that is inherently discriminatory because you cannot pass my diagnosis from who I am. To deny me based on my diagnosis of gender dysphoria is to deny me based on my being a trans woman."
Republican moderates appeared to try and derail the bill by proposing a strategic amendment during Monday's floor session. 
As written, HB 303 does not apply to a "health care institution or health care payer owned or operated by the state or a political subdivision of the state." Some Republican representatives showed interest in striking that provision from the bill, an amendment that would have triggered a higher threshold for the bill to pass because of a specific provision of the state constitution. That amendment, proposed by Rep. Tom Welch, R-Dillon, failed in a 39-61 vote.
Republicans who spoke in support of the bill on the floor said they hoped the bill would protect freedom of expression for medical providers, even those they disagree with.
"I think in this increasingly lack of traditional values and conscience world, and oftentimes profit-driven world, that protection needs to be provided for providers and health care workers that do have those values and do have that conscience," said Rep. Jerry Schilling, R-Circle.
Other Democrats who considered the bill as part of the House Judiciary Committee urged lawmakers to consider the unintended consequences of the bill. Rep. Laura Smith, D-Helena, said she'd heard stories from parents of young children faced with challenging medical circumstances who feared that, had HB 303 been in place, their desires for care would have been trumped by the prerogative or ideology of their providers.
"This is just one of many examples that I receive where medical teams have tried to deny parents' rights to choose procedures for their children," Smith said. "If the bill passes, it will take away parental rights, and your constituents' parental rights, to make these life-and-death procedural and medical decisions for our own children."
The bill ultimately passed with widespread Republican support and one affirmative vote from Rep. Frank Smith, D-Poplar. Four Republican lawmakers joined Democrats in opposition.
If the bill passes a third, non-debatable vote this week, it will then be transmitted to the Senate and assigned to a committee for a second hearing.
Speaking to Montana Free Press Monday afternoon, Regier said she was pleased by the vote margin.
"It's what we all hope for," she said. 
*************************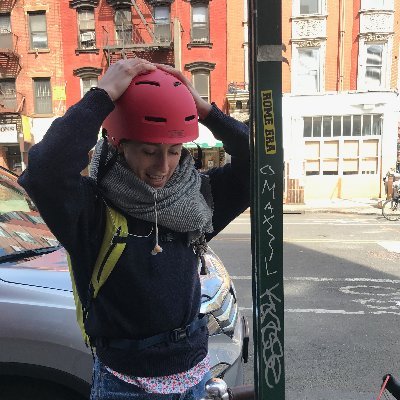 Mara Silvers writes about health and human services stories happening in local communities, the Montana statehouse and the court system. She also produces the Shared State podcast in collaboration with MTPR and YPR. Before joining Montana Free Press, Mara worked in podcast and radio production at Slate and WNYC. She was born and raised in Helena, MT and graduated from Seattle University in 2016.
**********************
The preceding piece was previously published by Montana Free Press and is republished with permission.
SUPPORT A FREE AND INDEPENDENT PRESS
Unbiased, unflinching journalism is critical to our democracy. When you donate to Montana Free Press, you are helping build a newsroom that serves the people of Montana, not advertisers or special interests. (Link)