'Rosie O'Donnell Show' returns for one-night only special to benefit Actors Fund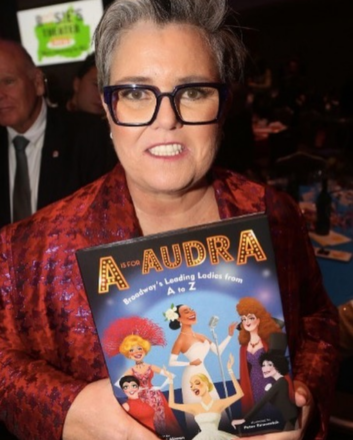 Rosie O'Donnell is bringing her beloved 1990s talk show back to your screens for one night only, thanks to the coronavirus pandemic.
The out actress and comedian told The Hollywood Reporter in a statement on Thursday that she would host a one-night revival of "The Rosie O'Donnell Show" this weekend as a fundraiser in support of The Actors Fund and the legion of performing arts and entertainment professionals who have found themselves unemployed indefinitely because of the cancellations and shutdowns caused by the COVID-19 outbreak. The special installment will broadcast live, on YouTube and Broadway.com, and promises a roster of A-lister guests that have pledged to appear – while practicing safe social distancing, of course, via live video from their homes.
O'Donnell told THR, "Everybody who knows me knows that Broadway has been one of the brightest lights in my life since the time I was a little girl. It has also been the lifeblood of New York City for generation after generation. After all Broadway has given to the world, now – in this time of tremendous need – it's our turn to give something back. There is no better way to support this community than via The Actors Fund. And, with a lineup like this, I dare you not to tune in."
The LGBTQ icon has lined up a lot of talent for the unprecedented event. Scheduled to appear so far are Sebastian Arcelus, Skylar Astin, Beth Behrs, Erich Bergen, Nate Berkus, Stephanie J. Block, Tituss Burgess, Norbert Leo Butz, Kristin Chenoweth, Gavin Creel, Darren Criss, Gloria Estefan, Jesse Tyler Ferguson, Harvey Fierstein, David Foster, Morgan Freeman, Neil Patrick Harris, Megan Hilty, Judith Light, Barry Manilow, Rob McClure, Audra McDonald, Katharine McPhee, Alan Menken, Idina Menzel, Brian Stokes Mitchell, Kelli O'Hara, Lauren Patten, Ben Platt, Billy Porter, Randy Rainbow, Andrew Rannells, Chita Rivera, Seth Rudetsky, Lea Salonga, Miranda Sings, Jordin Sparks, Ben Vereen, Adrienne Warren, James Wesley – and, incredibly, an even further list of yet-to-be-revealed names. She's also brought John McDaniel, her original music director, composer and producer, back on board.
Producer Erich Bergen says, "This is the ultimate win-win proposition. The Actors Fund needs our support, and we're all desperate for some fabulous entertainment we can enjoy from the safety of our own homes. I'm so grateful to Rosie, and to this truly jaw-dropping array of talent that have agreed to participate."
Actor and Actors Fund chairman Brian Stoke Mitchell says, "Because social distancing is so important right now, this amazing benefit is an incredible show of support to lift spirits, bring us all together virtually and help The Actors Fund help those in need. Now more than ever, people in our community are depending on The Fund's vital services. It's critical that we be there for those in need, in particular our seniors and the immunocompromised individuals who need our help, as well as those in financial distress."
No word yet on whether safely-sanitized koosh balls will be used.
The one-night only live airing, which is presented in partnership with Revelations Entertainment and Broadway.com, is set for Sunday, March 22, at 7pm ET.
You can make a tax-deductable donation to The Actors Fund here.
Actor & activist Brandon Kyle Goodman speaks; Hollywood listens
"I'd say to any queer kid – any Black or Brown or Asian kid in art school – keep talking & keep fighting for what you believe in."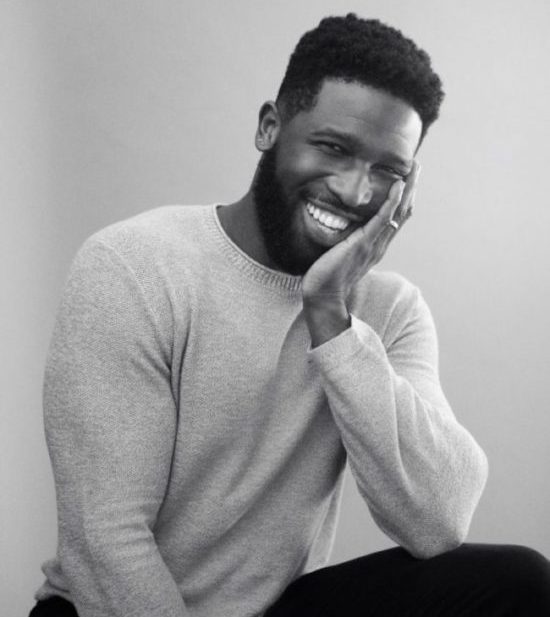 By Alejandro Cervantes | HOLLYWOOD – Brandon Kyle Goodman (they/them) is the voice modern Hollywood needs. In the past three years, they've broadcasted a clear and much needed message about the success of diversity and the power of authenticity.
Known to audiences through their memorable performances in Amazon's poignant anthology series "Modern Love" and the Netflix dance drama "Feel the Beat", Goodman also writes for the hit Netflix animated series "Big Mouth" and the upcoming spin-off "Human Resources" – where they voice a new (secret) character.
Their solo show, The Latrell show, is written and performed by Goodman and co-directed by Stefanie Black and Devere Rogers in a stunning virtual production for the Iama Theatre. The show and centers around Latrell, a fearless and charismatic talk show host who explores what it means to be Black and queer in America today.
Goodman hopped on a call with The Los Angeles Blade to discuss queer representation in Hollywood, how Oprah can help new artists and of course, "the LATRELL show" – now extended through June 27th.
Describe the character of Latrell, who is he?
Latrell to me has always been this over the top, fabulous, femme, queer Black person who does what he wants, says what he wants, wears what he wants, but also is loving. He can drag you, he shade you, but it's always out of love.
For "the LATRELL show", in its iteration today, I wanted to shake that need to take care of the audience. I wanted to actually allow Latrell and myself to have the space to make people uncomfortable and have real conversations, and shake off 'the magical negro'. If you take away the makeup, take away the jewelry, take away everything that makes Latrell palatable – is he still 'safe'? The answer is no.
Was there a moment in your career where you realized you not only have a voice in the industry, but people are listening?
I think that I was always speaking. But I think that I realized that people were actually listening last year. The unfortunate thing is that we only take people seriously when they have a certain number of followers, or a certain cache, or fame, or visibility.
I would say to anybody in the arts, or any queer kid – any Black or Brown or Asian kid in art school – keep talking and keep honing your voice and keep fighting for what you believe in. It's Oprah who says it, "luck is when opportunity meets preparation." All you can do is keep working, keep preparing and when the opportunity comes – it'll hit.
It sounds like this philosophy applies to "the LATRELL show" – I understand this was a character that you had been using for a while.
I probably have been playing the character for about 10 years. It started in a sketch comedy show, and the character became pretty popular in the shows, so I tried my hand at doing full-on Latrell Shows, which we would say were "part scripted, part improv, all fabulous."
I think I was reckoning with my sexuality and my gender and trying to find a space where I could exist. So much of what I heard growing up and in the industry was "you're great, you're talented, we don't know what to do with you." When you hear that enough then you think: I'm going to show you what to do with me.
And now, 10 years later, having a career for myself, I put a new lens on him and really unpack where he came from and why I needed him. It's kind of meta, but I think that's what Latrell was for me as Brandon – a way to see myself with value.
You're an impressive multi-hyphenate: you've got multiple podcasts, you've got the solo show, you're an actor, voice actor and writer – in those Hollywood meetings do you find yourself code switching? Do you find yourself still using the word queer?
Yes. I made a choice to definitely use queer in all those spaces. I have tried, especially in the last year, to use less code switching. I've had that privilege because of visibility, more people know what they'e going to get. There is a privilege in the visibility, cause people are like, "we know who Brandon is". I don't feel like I have to shape shift as much.
But, I will say prior to any visibility, I was shape shifting and code switching quite a bit for safety and for mobility. The reason that I'm so adamant about not doing that now is because I want to make sure I can create a space where other people, who don't have the same visibility, don't have to shape shift.
Speaking of representation, what are your thoughts on queer characters being played by straight actors?
I'm vocal about it. I see people debate about how, "everyone should be allowed to play whatever they want." But that would only work if queer actors and performers and artists are getting the same opportunities as our straight counterparts. It doesn't work if that's not happening.
If everything was equitable and everything was equal then yes we could argue that, but that is not the case. So instead, what's happening is that straight people get to play queer, but queer people aren't working.
Let's talk about 'Big Mouth', Is there a specific moment on the show that you can point to and say, that's mine and I'm really proud of it?
It's really, really fucking small but I'm very proud of it, I think it's the small things that are all that are usually the biggest anyways. In the episode I co-wrote with Mitra Jouhari there's one scene where Matthew (a gay character voiced by Andrew Rannells) and Aiden (an openly gay character voiced by Zachary Quinto) are having a conversation about straight people and gay things with two friends. And I specified in the script that one of those friends would be Black and one of those friends would be Middle Eastern.
It was important to me that when we got to this scene, even though these characters only have like three lines, that they were there in the space with Matthew and Aiden. It was really important to me for us to see a Black queer character and a brown queer character that are teenagers, middle schoolers, talking shit and laughing. It's in Aiden's living room, so even though we don't meet Aiden's mother, you can gather that there's a safety in his home.
So what, if anything, can you tell us about "Human Resources"?
In "Big Mouth" we have our Hormone Monsters and we've got the Shame Wizard and the Anxiety Mosquito, "Human Resources" is our way to follow the lives of those creatures, and tell stories that impact adults. "Human Resources" is our way to explore beyond puberty.
So you're writing on it and you're also voicing a character?
It's fucking bananas. I can't tell you much about character, but I can tell you that he's fucking awesome.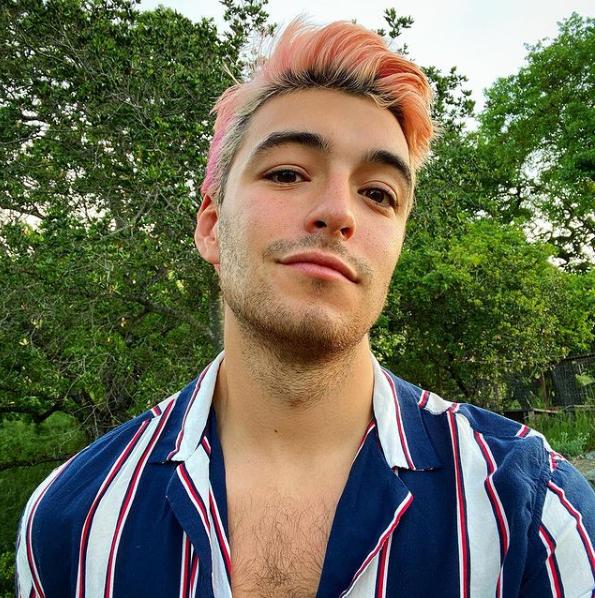 Alejandro Cervantes is a freelance writer living in Los Angeles.
Stage and screen actress Lisa Banes has died after hit and run
The 65 year-old actress was admitted to the ICU at Mount Sinai Morningside hospital in New York with a traumatic brain injury.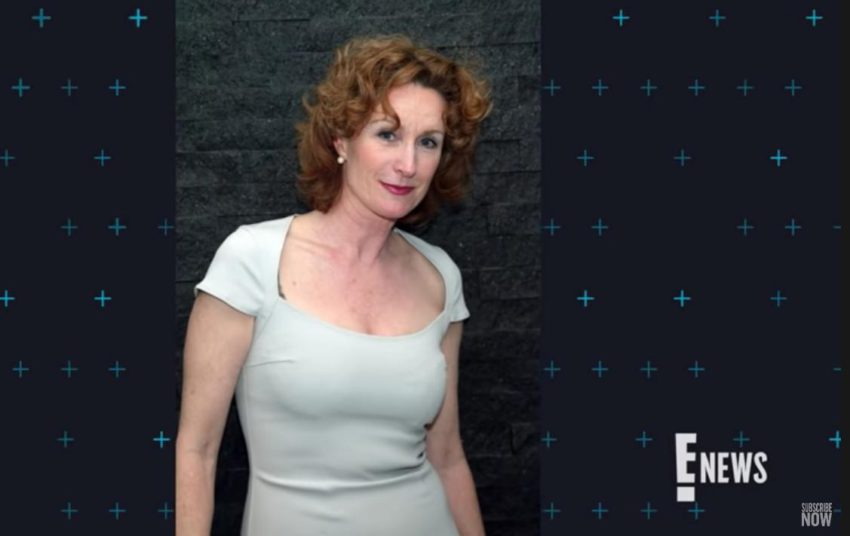 NEW YORK – Los Angeles resident and critically acclaimed actress Lis Banes died Monday at Mount Sinai Morningside hospital as a result of injuries she suffered stemming from a hit and run accident on June 4, after being struck by an electric scooter, a spokesperson for the NYPD confirmed.
The 65 year-old actress was admitted to the intensive care unit at Mount Sinai Morningside in New York with a traumatic brain injury. According to the NYPD, the actress was crossing Amsterdam Avenue at 64th Street, in a crosswalk near the Juilliard School, at Lincoln Center. The driver left the scene and no arrests have been made.
Banes's wife, Kathryn Kranhold, a contributing reporter for the Center for Public Integrity, had made a plea "to pray for Lisa" after the accident — and called for anyone with information about the accident to contact police.
"We are heartsick over Lisa's tragic and senseless passing. She was a woman of great spirit, kindness and generosity and dedicated to her work, whether on stage or in front of a camera and even more so to her wife, family and friends. We were blessed to have had her in our lives," her manager David Williams said in a statement released Tuesday.
Banes has appeared in numerous television shows and movies, including supporting roles in "Gone Girl" starring Ben Affleck in 2014 and "Cocktail" with Tom Cruise in 1988. On television, she's had roles on "Nashville," "Madam Secretary," "Masters of Sex" and "NCIS." NBC News Entertainment reported.
Anyone with information about Banes's death is asked to call the NYPD's Crime Stoppers hotline at 1-800-577-TIPS (8477), or for Spanish, 1-888-57-PISTA (74782). You can also submit a tip via the website or on Twitter, @NYPDTips. All calls are kept confidential.
Legendary activist gets his due in 'Hating Peter Tatchell'
'Peter's journey over the past half-century highlights the advances in the gay liberation movement. That gives me hope for the future.'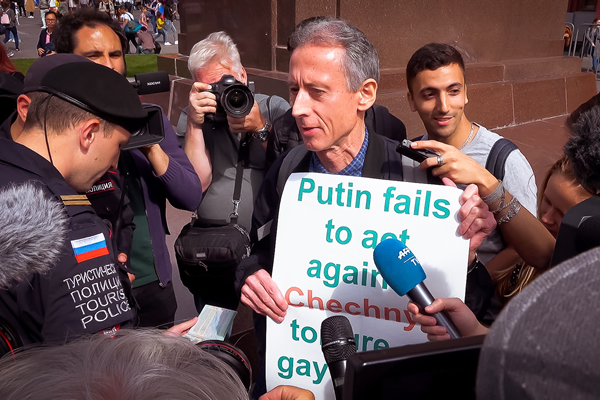 LONDON – Looking at the fight for LGBTQ equality from inside the bubble of the United States, it's easy to get the impression that the movement essentially started at Stonewall, and that most of our progress is the result of work from our own homegrown activists. That's obviously not the case; though there have been plenty of American heroes that have done more than their fair share in the effort, the contributions of others who join the fight on the international front deserve recognition, too.
"Hating Peter Tatchell," available now on Netflix, is a great introduction to one of them.
It's a documentary from director Christopher Amos that chronicles the life and work of a tireless champion for LGBTQ rights – and human rights in general – whose six decades of campaigning have made him simultaneously one of the most lauded and loathed men in the world. He has shaken up the British establishment with his radical acts of civil disobedience, aggressively pushed for change in global attitudes about homosexuality, and stood up against tyrannical world leaders – and he's done it all from the front lines.
Amos' brisk but informative film takes us on a tour of Tatchell's career, bolstered by plenty of archival footage (much of which only exists because Tatchell saved the VHS tapes himself) and given perspective through evocative interviews with the likes of activist Angela Mason, actor Stephen Fry, and Tatchell himself, who also engages in an ongoing conversation with actor and fellow LGBTQ activist Ian McKellen about what motivates his lifelong fight for equality. Along the way, we get insights into Tatchell's personal life, in particular his relationship with his deeply religious mother. The film culminates with his riskiest crusade yet, the disruption of 2018's FIFA World Cup in Moscow to draw attention to the persecution of LGBTQ+ people in Russia and Chechnya.
Tatchell, we're happy to say, survived that journey, and is still fighting tirelessly through the Peter Tatchell Foundation, a small London-based human rights organization that also supports democracy, LGBTQ+ and human rights movements in countries like Russia, Uganda, Iran and Pakistan. But busy as he is, he took time to join director Christopher Amos for a conversation with the Blade about the film.
BLADE: Peter, a lot of hard-working activists often struggle with burnout. How do you find a balance between your activism and your day-to-day life?
PETER TATCHELL: My life has been tough. I've campaigned 12+ hours a day for 54 years, been violently assaulted over 300 times and still receive masses of hate mail and death threats, mostly from homophobes and far right extremists. I'm perpetually tired. It's made relationships difficult to sustain. But I love the human rights work that I do. What motivates and sustains me is my many successes and the positive feedback from the 20,000+ individuals and campaigners that I've helped over the last five decades.
BLADE: Your activism even extends into your relationship with your mom.
TATCHELL: I've seen my mother's regressive views as a challenge and never ceased engaging with her. As a result, she's been on a journey of growing understanding and acceptance. Although homosexuality is against her Christian beliefs, she doesn't see it as a major sin. Moreover, she mostly supports my LGBTQ+ work, says LGBTQ people should be treated with respect and has accepted my partner. It shows that patience and perseverance can change hearts and minds.
BLADE: On that subject, the movie features a lot of footage from an era when a lot of people were opposed to your confrontational methods. Some of that persists even in the contemporary interviews. Christopher, was that an intentional choice?
CHRISTOPHER AMOS: As much as I support Peter's work, achievements, and sensibilities, I knew it was important to also present opposing opinions. It's important, for progress, to listen to opinions that are different from our own, even when we disagree. And it's important that we don't hide history, we can learn from it. When I was watching the hundreds of hours of archives, I was shocked by some of the views which made it onto television talk shows at the time. Hindsight is a powerful way of highlighting just how much progress has been made.
BLADE: In this case, it certainly highlights that some of Peter's more "radical" positions have been vindicated over the years, in spite of the naysayers.
AMOS: Peter was ahead of his time. He has a natural instinct for what is fair and equal in society.
BLADE: Is that what drew you to him as a subject for a film?
AMOS: Peter's activism inspires me, and perhaps identifying with the journey of an Aussie moving to London made his story especially significant to me. We first met in 2000, when I was editor of Bent magazine, and Peter regularly contributed articles. I was always surprised by how many of the LGBTQ community derided his work, despite the huge contribution he was making to advancing our rights. This struck me as an interesting premise for a story about his life, something which adds a layer to the biographical account of his life. I wanted to highlight his achievements but also explore his motivations.
BLADE: What do you want audiences to take away from his story?
AMOS: Peter's journey over the past half-century highlights the advances in the gay liberation movement. That gives me hope for the future and I hope will give others hope too. But it can also inspire us to take action, to use our voice. I want viewers to be moved, but also feel motivated to carry on this fight for equality. Many people often ask what they can do, but Peter doesn't wonder, he just does something.
BLADE: Peter, is there an action you've taken that you are particularly proud of?
TATCHELL: I don't spend much time relishing my successes. Once a victory has been secured, I focus my mind on the next challenge. But I'm pleased that I ambushed Mike Tyson and got him to express his opposition to homophobic discrimination, and that I staged the first LGBT+ protest in a communist country (East Germany, 1973). And also, I twice attempted a citizen's arrest of the Zimbabwean dictator and homophobe, Robert Mugabe.
BLADE: What do you think is currently the most crucial fight or fights for the future of queer rights?
TATCHELL: In the West, the biggest battles are to ban conversion therapy, defend the trans community and support other progressive movements, like Black Lives Matter and #MeToo. Globally, the main challenge is to decriminalize homosexuality in the 70 countries that still outlaw it, and then to secure legislation against anti-LGBT+ discrimination and hate crimes.
BLADE: What would you say to people who want to become more involved but don't know where or how to start?
TATCHELL: Join a LGBT+ organization. There is strength in numbers. All our gains are the result of our collective efforts. Don't accept the world as it is. Dream of what the world could be — and then join with others to help make it happen.