Luxurious Social Distance beauty tips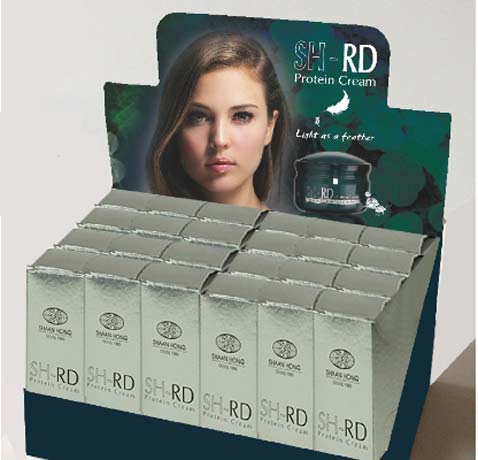 SH-RD, a fantastic Taiwanese haircare brand, just released their SH-RD Protein Cream: Gold Deluxe Edition, a luxurious new leave-in treatment that combines gold leaf and deep-sea water sourced from the China Sea, to provide essential nutrients to the hair and scalp.
So if you're getting ready to Skype with that special someone and want your hair to look shiny and sleek, this hair product is perfect for you! The impressive formulated Silk Protein Complex smooths and seals the cuticle, while locking in hydration and strengthening the hair. Best of all, SH-RD provides UV Protection/Heat Protection/Chlorine Damage Protection, so you can hang outside or in the pool!
The brand prides itself in their products being "Made in Taiwan." The beautiful country is an agriculturally rich nation; many of their beauty products incorporate fruits, vegetables and herbs that are grown there. Taiwan has also long been the purveyor in beauty manufacturing.
Celebrity hair salon stylists like Ken Paves and Kim Vo love the product! Anna Paquin, Adrienne Bailon, Christine Lakin, Angela Amezcua and Diana Madison are fans too.
With ingredients like rosemary and hydrolyzed wheat protein, the SH-RD Nutra-Therapy Shampoo ($35) is definitely great to check out too, as it will clean your hair gently. Also, the SH-RD Nutra-Therapy Conditioner helps make hair oh-so manageable and silky to the touch!
For more information and to purchase, visit their website https://shrd.us/ and follow them on Instagram: @shrd_us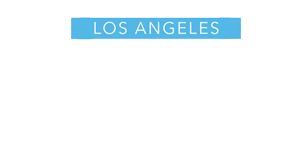 Sponsored: Restore yourself at Lasky Aesthetics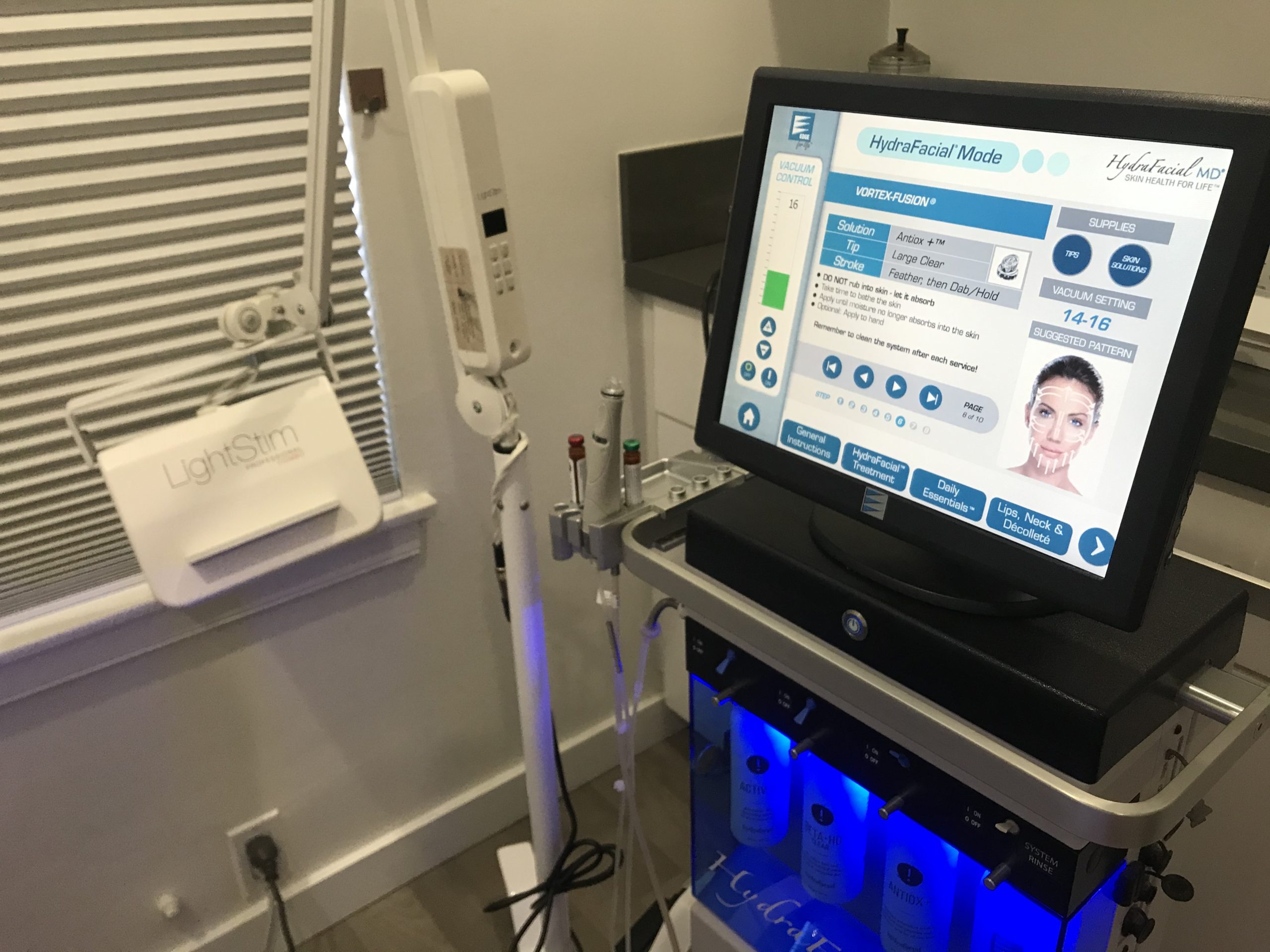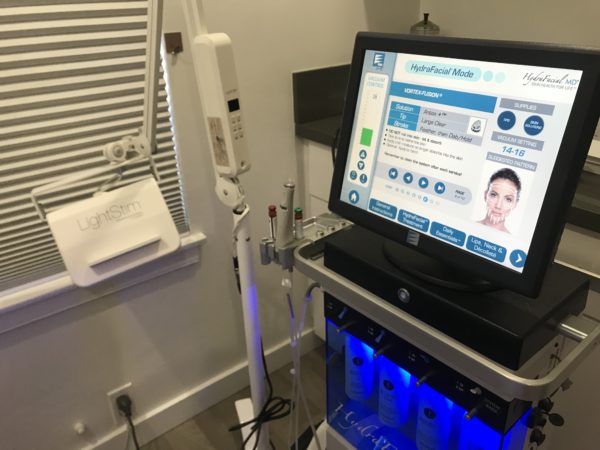 If you are looking for a great place to get a facial, check out Lasky Aesthetics, a private skin care facility offering the very best in modern-day laser skin treatment, facials, non-surgical body contouring, laser skin resurfacing and tightening and cosmetic age management (injectables).
A med spa with the look and feel of a spa, Lasky has every treatment you will need for a 'pick me up' facial or a 'complete transformation'. The Beverly Hills facility features aestheticians and nurses that have over 50 years of experience combined in the beauty industry. This is why it has become the celebrity hot spot to get ready for films, tv, and awards season.
In a town where there is a med spa every other block, Lasky has consistently been a favorite to the locals and staple since opening their doors in 2016. They have been featured in numerous magazines like Elle, Vogue, Allure, Self, and Shape. With over 60 treatments to assist you with feeling/looking your best, from head to toe; it's no wonder why Lasky Aesthetics has been a wonderful venue to spend your afternoon.
If you have been feeling stressed out by everything that has been happening, their highly-skilled and qualified medical staff is fully equipped to formulate and administer IV Therapy treatment for a host of unwanted conditions, including influenza, migraine headache, dehydration, hangover, fatigue, stress, and sluggish metabolism.
Shiseido wants you to love yourself and your skin (Sponsored)
Announcing NEW Ultimate Sun Protector SPF 50+ sunscreens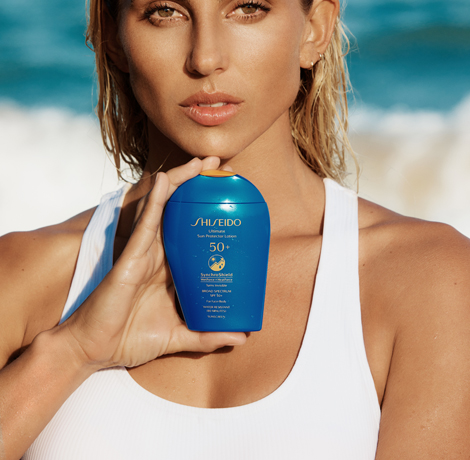 Shiseido's new ad campaign celebrates the launch of Shiseido Ultimate Sun Protector Lotion SPF 50+! The fantastic beauty company, which has a global partnership with the World Surf League, features two surfing influencers who are top 20 professional surfers: Lakey Peterson and Sage Erickson.
"As an athlete who spends most of my time outside, I love knowing @shiseido Ultimate Sun Protector Lotion works harder when exposed to water and heat," enthused Peterson on her Instagram. "Being SPF 50, I can surf for hours and not have to worry about getting burned. It's really easy for me to use and I trust it."
As everyone knows, in the summertime, sunscreen is a vital part of your beauty routine! Shiseido Sun Skincare's new product is Invisible Broad-Spectrum SPF 50+ sunscreen powered by Shiseido's popular WetForce Technology, with the new addition of HeatForce. Together they create a protective veil that becomes more effective in heat, water, and sweat.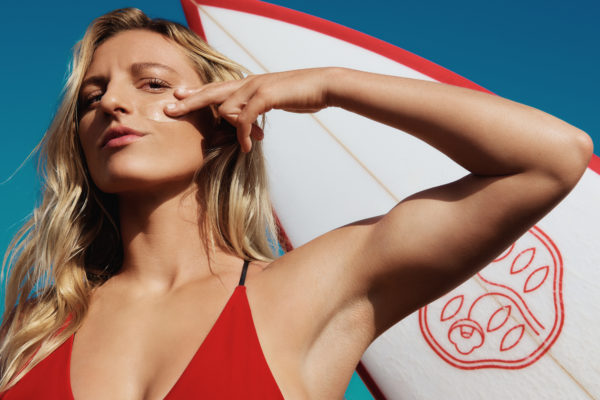 Erickson was equally excited on her Instagram post. "I'm so excited to finally announce my partnership with @shiseido for the launch of their NEW Ultimate Sun Protector SPF 50+ sunscreens! I've always admired their dedication to quality and performance in the beauty space. Couldn't think of a better sunscreen. It was SO fun getting to work with @lakeypeterson on this amazing launch. Stay tuned for more soon!"
This amazing global initiative was shot last December in Australia and is chock full of authentic surf action! The campaign focuses on ocean conservancy and the relationship with the surfing community. The new formula is ocean friendly, free of oxybenzone and octinoxate, and goes on clear on all skin tones.