Coronavirus claims iconic LGBTQ playwright Terrence McNally
The four-time Tony winner penned "Love! Valour! Compassion!" and the libretto for "Kiss of the Spider Woman."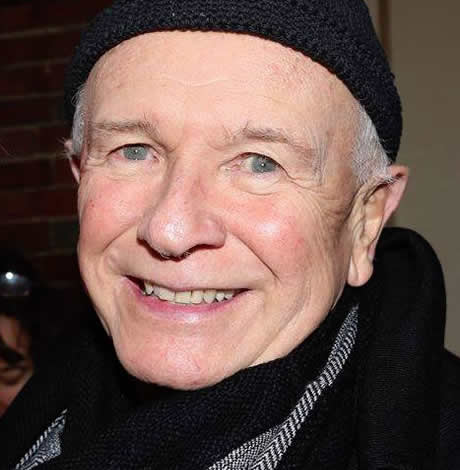 The theatre community, already hard hit by the coronavirus pandemic, has been dealt a painful blow with the news that Terrence McNally, the 4-time Tony winning playwright whose work portrayed a rich range of human emotional experience and broke barriers in its depiction of gay life, has succumbed to complications from COVID-19 at the age of 81.
McNally, who was a survivor of lung cancer and lived with chronic COPD, died on Tuesday at the Sarasota Memorial Hospital in Florida.
Born in St. Petersburg, Florida, McNally grew up in Corpus Christi, Texas, where his New York-born parents instilled in him a love for theatre from an early age. After earning a BA at Columbia University in 1960, he developed a relationship with author John Steinbeck, who hired the young playwright to accompany his family on a worldwide cruise as a tutor to his teenage sons. Steinbeck would later enlist McNally to write the libretto for "Here's Where I Belong," a musical stage adaptation of the author's classic novel, "East of Eden."
During his early years in New York, McNally also developed a relationship with fellow playwright Edward Albee, whom he met when the two shared a cab; the pair were essentially a couple for four years, during the period in which Albee wrote "The American Dream" and "Who's Afraid of Virginia Woolf?," two of his most important works. It was a romance that would cast a shadow over McNally's early career, when some critics dismissed him as "the boyfriend" after the premiere of his Broadway debut, "And Things That Go Bump in the Night." The play, which was McNally's first effort in three acts, flopped due to poor initial reviews – attributed by author Boze Hadleigh in his book, "Who's Afraid of Terrence McNally," to homophobia from conservative New York critics – even after subsequent critical reaction and audience response proved to be more favorable.
After the failure of his initial foray onto the Broadway stage, McNally rebounded with an acclaimed one-act, "Next," which featured James Coco as a middle-aged man mistakenly drafted into the army and was directed by Elaine May, and was presented Off-Broadway in a double bill with May's "Adaptation" in 1967. Several other one-acts followed, and the playwright gained a reputation for tackling edgy subject matter with sharp social commentary, biting dialogue, and farcical situations.  He also attracted early controversy for featuring onstage nudity (from actress Sally Kirkland) for the entire length of his kidnapping drama, "Sweet Eros."
Success came his way in the seventies, when he racked up an Obie award for 1974's "Bad Habits," and a Broadway hit with "The Ritz," a risqué farce set in a gay bathhouse where a straight middle-aged business man unwittingly goes into hiding to escape his wife's murderous mafioso brother. Adapted from his own earlier play, "The Tubs," it was subsequently turned into a 1976 film version (directed by "A Hard Day's Night" filmmaker Richard Lester), starring original stage cast members Jack Weston, Jerry Stiller, F. Murray Abraham, and Rita Moreno (reprising her Tony-winning role as bathhouse chanteuse Googie Gomez), as well as featuring a blonde-dyed Treat Williams in an early appearance as an undercover cop.
After another series of career setbacks, McNally rebounded again in the eighties with more Off-Broadway acclaim for his play, "Frankie and Johnny in the Clair de Lune," which starred Kathy Bates and F. Murray Abraham. The playwright has said that it was his first work after becoming sober, telling the New York Times in 2019, "There was certainly a change in my work. It's hard to know who you are if you're drunk all the time. It clouds your thinking. I started thinking more about my people — my characters."
It was in the nineties, however, that McNally blossomed into a master playwright, with plays like "Lips Together, Teeth Apart," which placed AIDS squarely in the backdrop of its story about two married couples spending a weekend on Fire Island, and "Master Class," a tour-de-force one-woman show about Maria Callas which featured Zoe Caldwell in a widely acclaimed performance.
It was also during this period that McNally wrote "Love! Valour! Compassion!," an expansive play about a group of gay friends who spend three successive holiday weekends over the course of a summer together at a lake house in upstate New York. Transferring to Broadway after a successful debut at the Manhattan Theatre Club – with which McNally had a long association, and where he developed several of his important works – in a production directed by Joe Mantello, it was a pastoral, introspective, Chekhovian drama that offered deeply-drawn, non-stereotypical portrayals of gay characters confronting the various issues in their lives and their relationships; it was also a snapshot of life at the height of the AIDS crisis, exploring the ways in which the spectre of the disease was an unavoidable part of day-to-day life that encroached upon every aspect of gay experience. McNally's script, bolstered by the richly human performances of an ensemble cast that included Nathan Lane, John Glover, John Benjamin Hickey, Anthony Heald, and Justin Kirk, countered the potential for moroseness with warmth and humor, and the play is now widely seen, alongside plays such as Tony Kushner's "Angels in America" and Paul Rudnick's "Jeffrey," as one of the most important theatrical works of the AIDS era. A film version in 1997 reunited most of the original stage cast, though the notably straight Jason Alexander replaced Lane in the role of Buzz, the most outwardly flamboyant of the play's eight gay characters.
It was in the nineties when McNally also established himself as an important figure in the musical genre, contributing the libretto for John Kander and Fred Ebb's "The Rink" (a short-lived musical drama starring Chita Rivera and Liza Minnelli) before going on to collaborate again with the legendary score composers on "Kiss of the Spider Woman," their musical version of the Manuel Puig novel about the unlikely friendship that develops between a political revolutionary and a gay window dresser as they share a cell in a Mexican prison. The musical (which also starred Rivera) was a smash hit and won McNally his first Tony (Best Book for a Musical) in 1993.
In 1998, he won another Tony in the same category for the libretto of "Ragtime," a widely-acclaimed musical adaptation of the E.L. Doctorow novel exploring racism against the backdrop of the turn of the 20th Century with a score by Stephen Flaherty and Lynne Ahrens.
His other two Tonys were for "Love! Valour! Compassion!" and "Master Class," in 1995 and 1996, respectively.
In his later career, McNally courted controversy once again with "Corpus Christi," a 1998 "passion play" that queered the biblical story of Jesus and the Apostles by reimagining them as gay men living in modern-day Texas. At the time, the production was met with protests (McNally himself received death threats), although reviewers found its content to be surprisingly uncontroversial, with Jason Zinoman of the New York Times calling it "earnest and reverent" and "more personal than political."
Other notable dramatic works included "The Lisbon Traviata," "It's Only A Play," "A Perfect Ganesh," "The Stendahl Syndrome," "Mothers and Sons," and his last, 2018's "Fire and Air." He also wrote librettos for the musicals "The Full Monty," "A Man of No Importance," "Anastasia," and "The Visit" (also with Kander and Ebb, and also starring Rivera), and for the operas "Dead Man Walking," "Three Decembers," and "Great Scott."
He also wrote for television, including an Emmy-winning teleplay for the 1988 AIDS drama "Andre's Mother." For film, he wrote the screenplays for the film adaptations of his plays, "The Ritz," "Love! Valour! Compassion!," and "Frankie and Johnny at the Clair de Lune" (retitled as simply "Frankie and Johnny").
Besides his Tony and Emmy wins, he also earned three Drama Desk Awards, two Lucille Lortel Awards, and two Obies, as well as a Pulitzer Prize nomination.
In addition to his four competitive Tonys, he was awarded a Special Tony Award for Lifetime Achievement in 2019.
He was also the recipient of two Guggenheim Fellowships and a Rockefeller Grant.
McNally is survived by his husband, Thomas Kirdahy, whom he wed in 2010 after a long relationship. Other survivors include a brother Peter McNally, and his wife Vicky McNally, along with their children and grandchildren; also listed among the survivors are Mother-in-Law Joan Kirdahy, sister/brother-in-laws Carol Kirdahy, Kevin Kirdahy, James Kirdahy, Kathleen Kirdahy Kay, and Neil Kirdahy.
First Trans Amazon introduced by DC Comics In 'Wonder Woman'
DC Comics-Warner Brothers became more LGBTQ+ inclusive with the introduction of the character of Bia, a Black trans woman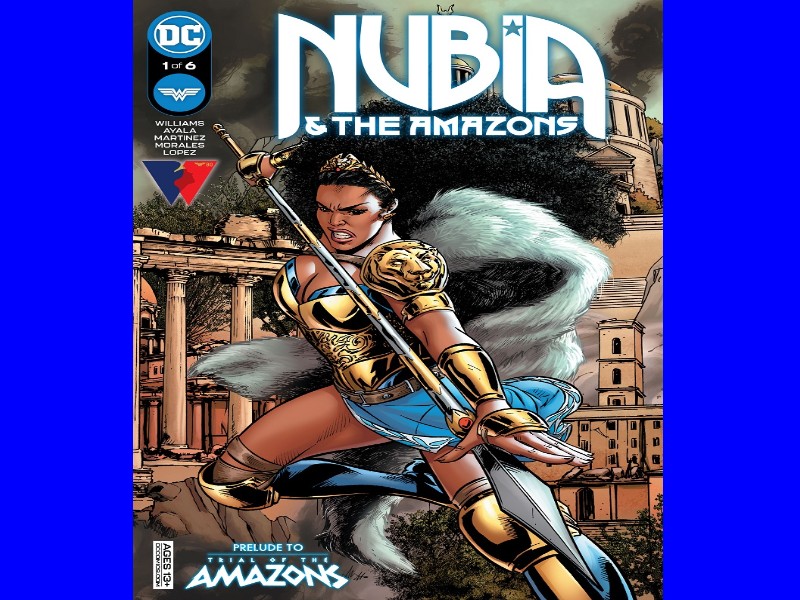 BURBANK – The world of DC Comics-Warner Brothers became more LGBTQ+ inclusive this weekend as the venerable comic book franchise of Wonder Woman expanded with the introduction of the character of Bia, a Black trans woman, in the first issue of the series Nubia & The Amazons.
Earlier this month on National Coming Out Day, the canon of the Superman series changed for the life of Jon Kent, the Superman of Earth and son of Clark Kent and Lois Lane, taking a bold new direction. After initially striking up a friendship with reporter Jay Nakamura, he and Jon become romantically involved, making Kent an Out bisexual character.
In this latest offering, Stephanie Williams and Vita Ayala, writers and creators confirmed that Bia is a Black Trans woman. They stressed that she "isn't a box to tick … [she] is important to her community. Just as Black trans women are important to us in real life."
We didn't want to make An Announcement because we wanted to introduce the character in an organic way, but it is not a secret! We are glad people picked up on it, but if y'all hadn't we would have made sure to say it so it wasn't hand-twaveable subtext! https://t.co/XsHp5wGBLv

— ✊🏾🇵🇷Vita 'Emancipated Blacula' Ayala🏳️‍🌈🎃 (@definitelyvita) October 21, 2021
Of special significance to the introduction of the character in the DC Comic worlds was the endorsement of actress Lynda Carter who played the title role of Wonder Woman on television based on the comic book superheroine, which aired on ABC and later on CBS from 1975 to 1979. Earlier in the week Carter tweeted her support of Trans women;
Trans women are Wonder Women. End of story.

— Lynda Carter 🎃 (@RealLyndaCarter) October 19, 2021
Writing for the DC Comics-Warner Brothers website blog, co-creator Stephanie Williams said;
"It's been a dream to work with the likes of Vita Ayala, a non-binary Afro-Latinx comic writer who has been making quite a name for themselves. And then there is the illustrious and widely talented and dedicated Afro-Latina artist Alitha Martinez who is already in the comic hall of fame for all-time greats. Her passion for Nubia is unmatched. It shows in every cover and panel from Nubia's Future State story written by L.L. McKinney, her Infinite Frontier #0 story written by Becky Cloonan and Michael Conrad, and now the Nubia and the Amazons miniseries written by myself and Vita Ayala."
"I'm so excited about the history we're creating, adding to, and remixing. The foundation has always been there, but needed some TLC. As Nubia embarks on this new journey as Queen of Themyscira, I hope her rebirth will be met with open arms and the desire to keep her always at the forefront. Nubia, now being queen, is poetic in so many ways, but one that stays on my mind is the very personal connection I feel. As I help to add to her legacy, she's opened the door wider to my own," Williams said adding:
"Long may Queen Nubia reign, forever and always."
Nubia and the Amazons #1 by Stephanie Williams, Vita Ayala and Alitha Martinez is now available in print and as a digital comic book.
Along with co-writing Nubia and the Amazons, Stephanie Williams writes about comics, TV and movies for DCComics.com. Check out more of her work on Den of Geek, What To Watch, Nerdist and SYFY Wire and be sure to follow her on both Twitter and Instagram at @steph_I_will.
Ebony Power 100: Deputy White House Press Sec. Karine Jean-Pierre
Her position is historic as the first Black Lesbian who is speaking for the nation's chief executive as Deputy Press Secretary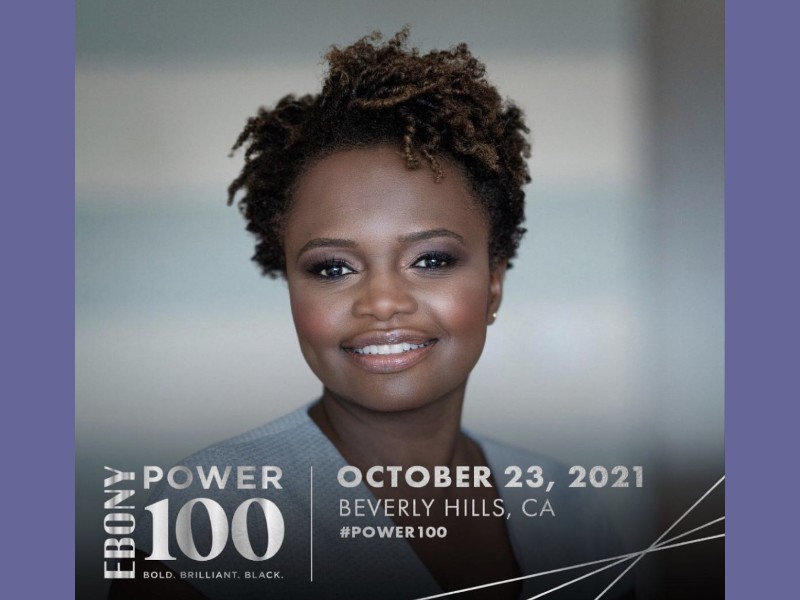 BEVERLY HILLS – Ebony Magazines' iconic annual Power 100 awards ceremony, honoring those individuals who have had a positive impact on the African-American community is making its 2021 post coronavirus pandemic return airing Saturday, October 23 from Los Angeles and hosted by Wayne Brady.
Brady, a television personality, comedian, actor, and singer, will also give a special performance during the broadcast, and he is slated to receive Ebony's Vanguard Award for his decades-plus career "as a consummate, all-around entertainer and performer."
Included in the distinguished list of honorees is principal Deputy White House Press Secretary Karine Jean-Pierre, who is listed in the magazine's category of 'Ceiling Breakers.' As the principal Deputy White House Press Secretary Jean-Pierre conducts the daily press briefing in the Brady Press Room in the West Wing standing in as needed for White House Press Secretary Jennifer Psaki and also she conducts what are referred to as 'gaggles.'
"Gaggles" refers to informal briefings a White House press secretary conducts with the daily press pool rather than the entire White House press corps.
President Joe Biden's selection of Jean-Pierre was a first in the history of presidential administrations. Her position is seen as historic from the perspective of being the first Black Lesbian to hold forth behind the podium of the James S. Brady Press room in the West Wing speaking for the nation's chief executive.
Jean-Pierre has been with the Biden administration since she joined the Biden-Harris campaign in May of 2020 and then accepted the position of Chief of Staff to Senator Harris in August. In late November of 2020, then President-elect Joe Biden named seven women to his incoming White House Communications Team to include naming Jean-Pierre as the Deputy White House Press Secretary.
The daughter of immigrant parents from Haiti, Jean-Pierre was born in Martinique and later raised in Queens, a borough of New York City. A longtime activist and communications specialist, she has a Master's in Public Affairs conferred on her by New York's Columbia University School of International and Public Affairs, where she has taught as an adjunct professor and lecturer in international and public affairs since 2014.
During the first Obama admkistartion term, Jean-Pierre, 43, served as the regional political director for the White House Office of Political Affairs.
Speaking with the Advocate magazine in June of 2011 Jean-Pierre reflected on her tenure working for the Obama Administration as an openly LGBT staffer. "What's been wonderful is that I was not the only; I was one of many. President Obama didn't hire LGBT staffers, he hired experienced individuals who happen to be LGBT," she told the Advocate. "Serving and working for President Obama where you can be openly gay has been an amazing honor. It felt incredible to be a part of an administration that prioritizes LGBT issues."
Speaking with NBC News journalist Tim Fitzsimons; "The sun was setting and the lights got much more prominent," she said, referring to late June 2015, when she watched the White House lit in rainbow colors to mark the historic Supreme Court Obergefell v. Hodges ruling that legalized same-sex marriage nationwide. "People had signs and people were crying, and there was just so much joy."
"I remember thinking how proud I was of this administration, that I had worked for that," Jean-Pierre, said. "It really brought together, in that one moment, how important LGBTQ rights were and how much that administration fought for our rights."
In 2016 after her White House stint, Jean-Pierre served as a Senior Advisor and National Spokesperson for Washington D.C. based MoveOn, a progressive non-profit public policy advocacy group and political action committee. Her primary portfolio at the non-profit was addressing President Trump's rhetoric and platform of hate, violence, racism, immigrant-bashing, and women-bashing.
She also served as the deputy campaign manager for former Democratic Maryland Governor Martin O'Malley's 2016 campaign run for the Oval Office.
Jean-Pierre received national recognition after a June 1, 2019 incident during the MoveOn Big Ideas Forum she was moderating in San Francisco, when 24 year-old Aidan Cook, a member of the animal right activist organization Direct Action Everywhere (DxE), rushed the stage grabbing the microphone out of then California U.S. Senator Kamala Harris's hand. The Senator was a candidate for the 2020 Democratic presidential nomination at the time of the incident.
Jean-Pierre, who had jumped in between Cook and the Senator after he took the microphone kept the activist away from Harris until security arrived and removed him. At the time of the incident, Harris, like most other candidates in early stages of the primary process, didn't have a U.S. Secret Service detail for protection.
Jean-Pierre, her partner, CNN correspondent Suzanne Malveaux, and their daughter reside in Washington D.C.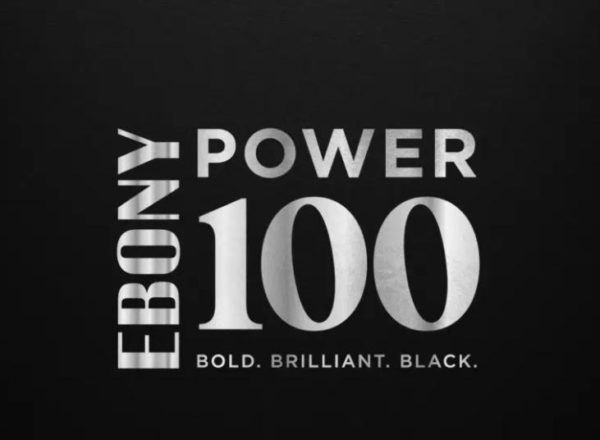 The EBONY Power 100 ceremony also is marking the culmination of Ebonys 75th anniversary year.
For the complete list of honorees please head over to here. (Link)
West Hollywood Halloween Events 2021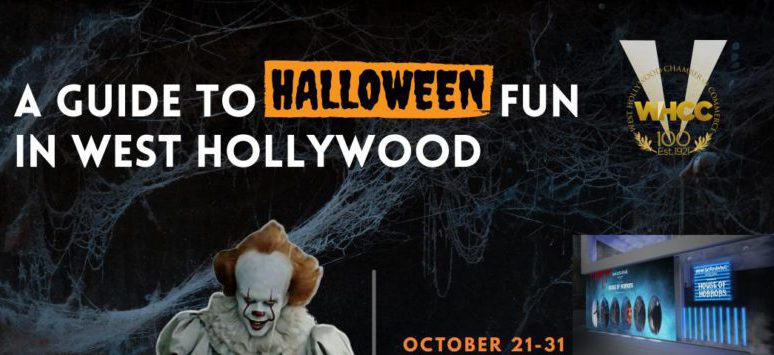 WEST HOLLYWOOD – The West Hollywood Chamber of commerce has released its annual Halloween events guide available here.