Blade's mission continues amid crisis
We have been here before and must persevere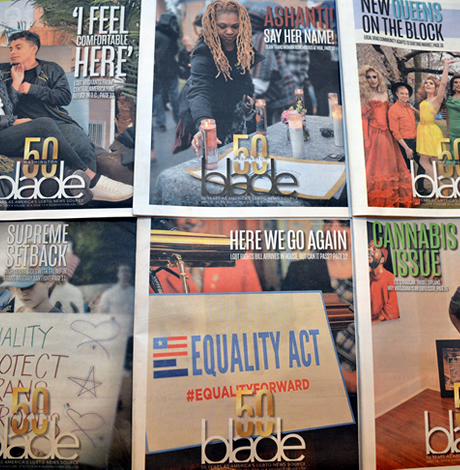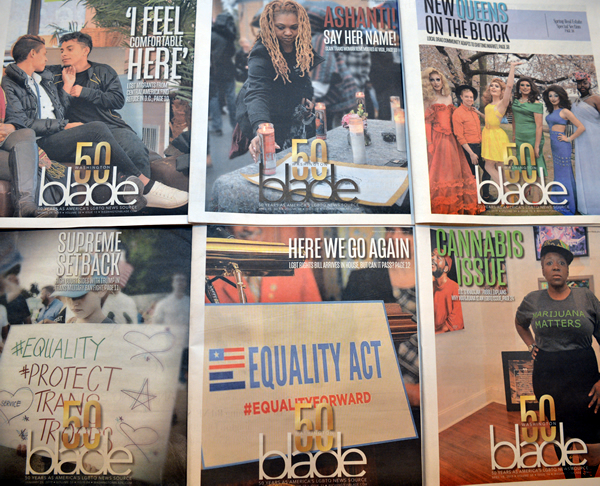 Despite the economic chaos and uncertainty unleashed by the coronavirus pandemic, the Blade staff continues to work hard bringing our readers the local, national, and international news needed to navigate this crisis.
On Tuesday, the White House pool report for the world's press was written by the Blade's Chris Johnson, who spent the day shadowing President Trump, even as Trump continues his reckless attacks on journalists.
Also this week, our own Lou Chibbaro Jr. is working hard to cover the virus's impact on D.C., just as he covered the AIDS epidemic in the 1980s. And Michael K. Lavers is interviewing LGBTQ activists around the world, including in hard-hit Spain, to assess the unique impacts on our community overseas.
Sure, we're all in this together, but the LGBTQ community suffers unique challenges. Our elders are more likely to live alone and suffer from isolation and depression; our youth are more likely to be homeless and thus susceptible to the disease; we are disproportionately entrepreneurial, putting many of our businesses in jeopardy; the HIV-positive among us are more susceptible to infection; LGBTQ and HIV-positive migrants face considerable risk. We're working to cover all of these stories and more impacting the LGBTQ community.
Small businesses, including the Blade, are particularly vulnerable right now, as the government ponders massive bailouts for undeserving cruise lines and airlines, while tossing crumbs at small businesses, the backbone of the U.S. economy. If you are in a position to donate to support our work, please visit bladefoundation.org.
Indeed, as Los Angeles Mayor Eric Garrcetti told the Los Angeles Blade's Karen Ocamb last week, "This community has been through tougher days than this and the most important thing is to not only be resilient but to be calm … The overwhelming majority of people are going to not only make it through this but we will come back, but we can be leaders."
He's right. When the world turned its back during the height of the AIDS crisis, it was LGBTQ activists who led the way, fought for new drugs, held the government accountable, and shamed religious and political leaders into action.
We must take up that role again today, telling the truth about President Trump's irresponsible and dangerous approach to coronavirus. He uses the power of the bully pulpit to spout misinformation that proved fatal to one man who ingested chloroquine based on Trump's ill-informed recommendation. Worse, Trump ignored warnings in his security briefings about COVID-19 for weeks in January and February, costing us precious time that has led to the deaths of more than 600 Americans as of mid-week. The final toll will be far higher and likely more than the death toll of our deadliest war, the Civil War, which claimed roughly 750,000 American lives.
He talks about being a "war-time president," yet refuses to invoke the Defense Production Act to procure desperately needed personal protective equipment for hospital staff and first responders. His failure to supply adequate tests for the virus is an inexcusable dereliction of duty. We are seeing the full scope of what it means to elect a realty TV show host with no government experience to run the country. We can only hope the latest polls showing Joe Biden with a landslide-scale lead hold up.
In the meantime, stay safe and off the streets and practice social distancing. The Blade will publish in print as long as is feasible as well as online. Stay informed via our social media posts on Facebook, Twitter and Instagram. Sign up for our e-mail newsletters at washingtonblade.com/subscribe. Advertise if you can (email Publisher Troy Masters at [email protected]).
Most importantly, don't panic. We've survived a pandemic before and will persevere again.
Kevin Naff is editor of the Washington Blade. Reach him at [email protected].
Gay-bashed Utah teen & Mom seek safety from polygamy cult
Christian Peacock wants justice. But Sandy, Utah police and prosecutors keep dragging their heels. Stephanie Peacock is frustrated and fearful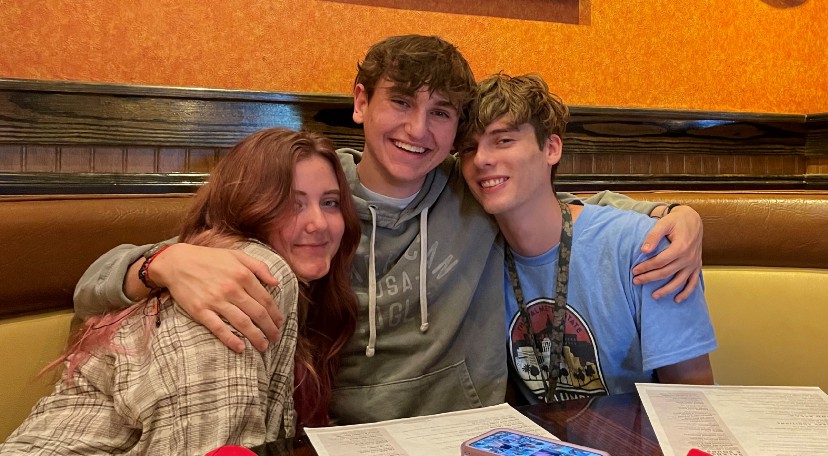 Editor's note: This article contains an anti-gay slur and non-graphic details of anti-gay violence.
By James Finn | DETROIT – I first wrote about Christian Peacock right after he turned 18 at the start of August. I interviewed him, his older sister Jocelynn, and his mother Stefanie four days after he was gay bashed in Sandy, Utah. I'm still in touch with the family today. A lot has happened since I wrote that story, some of it positive, much of it very negative.
When I first spoke to Christian, he was still having occasional problems concentrating and speaking coherently, showing signs of the severe concussion and brain swelling doctors diagnosed after he was attacked.
He's now fully recovered physically, but he and his boyfriend Jacob Metcalf have been hit hard by events. The family are asking for public support, and I'll explain why in just a second. First, a brief recap of the attack, or click here for more detail.
Christian and Jacob were attacked on July 30 outside Christian's home
A carload of men shouting anti-gay slurs drove by as 17-year-old Christian and his boyfriend Jacob Metcalf hugged each other goodnight at the end of Christian's driveway in Sandy, an upscale suburb of Salt Lake City. Somebody in the car shouted, "We don't want faggots in our street." The boys were shocked, so Jacob stayed to talk instead of going right home as planned.
The car returned about 40 minutes later, and two people jumped out. 19-year-old Hayden Stowell made lewd sexual gestures, grabbing his genitals and asking if he was making Jacob and Christian sexually aroused.
Christian told me three other people stayed in the car shouting anti-gay slurs and "hyping up" the two who jumped out.
Christian told me he was afraid they would hit Jacob, so he stepped in front of him to protect him. A 17-year-old boy (name withheld due to his age) took a half step back and punched Christian's head, knocking him senseless and eventually landing him in the hospital with brain swelling.
Christian's sister Jocelynn heard the commotion and ran outside. She quickly captured photo evidence, snapping the car's license plate as it roared off. Jacob filmed part of the attack, including an admission that it was motivated by hatred of gay people.
🚨🚨 Sandy, UT – A gay young man was hugging his boyfriend in front of his home. The young men in this Infiniti stopped and the one person punched the kid in the face while calling him a "fa**ot." We need to identify this assailant. Contact Sandy, UT police. ⚠️Language⚠️ pic.twitter.com/801SYBoBUt

— Rainbow Youth Project USA (@RainbowYouthUSA) July 30, 2022
Jocelynn and Stefanie immediately reported the crime to the Sandy, Utah Police Department, but officers failed to identify the attackers, in an investigation quite fairly described as either inept or half-hearted. Jocelynn saved the day with her own detective work, rapidly identifying the 17-year-old who punched her brother. She was able to get the boy to come over to the house to apologize in exchange for a promise not to seek criminal charges. Stefanie maneuvered to have Sandy police officers there at the same time, trying to force them to arrest the boy.
Stefanie's plan worked, but only to a point.
After focused press attention, Sandy police finally arrested the 17-year-old. He was charged in juvenile court with assault, a third-degree felony, and initiating a riot, a second-degree felony. Officers told Stefanie they didn't have enough evidence to make a hate-crime enhancement stick, but prosecutors eventually added the enhancements to both charges.
As the Salt Lake Tribune wrote up, the boy later pled guilty and confirmed the identities of the other people in the car as a condition of his plea. He'll be sentenced in court on Oct 5th, this Wednesday.
All's well that ends well, right? Hold on to your hats, because nothing ended well, and justice is not being done. Here's the rest of the story.
Harassment and vandalism have left the Peacocks fearful. Lack of police and prosecutor support add to their anxiety.
Even before Christian's attacker was arrested, people who had been in the car that night began harassing the family on social media, using their real names and regular accounts, to threaten physical violence and vandalism, urging friends to join them in violence.
The threats were direct, explicit, frightening, and not at all anonymous.
When Stefanie called the Sandy police, they told her they could not investigate or arrest the people making the threats.
The family were on their own.
Two weeks after the assault, 12 hours after the 17-year-old was booked into juvenile detention, the Peacock's security cameras recorded someone pulling down and scattering Pride flags a community group had put up to show support. One of the flagpoles was broken. A witness identified genitals-groping Hayden Stowell as the person in the security-camera footage, and he was arrested and charged. Stowell's lawyer later presented evidence he was not in Sandy the night of the vandalism, and charges were dismissed.
Social media threats intensified, and Stefanie started having anxiety attacks. She told me and The Rainbow Youth Project USA on separate occasions, in tears, that she feared for her family's safety, especially Christian's.
Police and prosecutors declined to go after Christian's other attackers
Stefanie doesn't understand why the 17-year-old's accomplices have not been arrested and charged, especially given how they publicly threatened the Peacocks and urged others to commit physical violence.
Stefanie and her family did the job the Sandy Police should have done, identifying the men in the car, all of whom are legal adults, and all of whom should be equally culpable in (at least) the "initiating a riot" charge. She's incensed that Stowell, seen by multiple witnesses behaving in a sexually lewd manner to her then-17-year-old son, has faced no criminal consequences.
She's forwarded me text messages she's sent to a Sandy PD Detective Crook asking when she can expect arrests, but as of the time of this writing, neother Crook nor anyone at the police department has replied to her.
She suspects she knows why the Sandy police won't do their job.
Christian's attackers belong to Utah's polygamous, economically powerful Kingston clan
Not long after the attack, Stefanie learned that all the men in the car that night are part of the Kingston clan, a breakaway Mormon cult infamous for prearranged child marriages, rape, forced pregnancy and child labor. Kingston survivors filed a lawsuit this September seeking punitive damages against 22 Kingston members for sex trafficking minors born into the organization, sexual battery, child abuse and more.
The Southern Poverty Law Center classifies the Kingstons — also known as The Order, the Davis County Cooperative Society, and the Latter-Day Church of Christ — as a violent, racist, homophobic hate group. In a report, the SPLC say the Kingstons "command an estimated 6,000 adherents, boast a business empire reportedly worth as much as $1 billion and have outlasted myriad bouts with law enforcement and the press."
After the Kingston gay-bashing attack, Stefanie and Christian were shocked to learn several Kingston members live on their street, and Stefanie wonders if the Sandy police are afraid of them. She certainly is, and Christian is dealing with fear too.
Christian and Jacob have reevaluated how open they should be about their relationship
They've decided they should no longer hug or show affection in public. Christian says he and his boyfriend just want to keep their heads down. Here's a statement in his own words explaining why:
I've been sleeping over at Jacob's house several times a week since it happened because we both feel more safe there. My family, my boyfriend, and I have been caused major stress over all this. My parents went and bought a major security system and all these massive lights. Every time I drive up, I remember what happened because of those bright lights and cameras that turn on and talk to me as I walk to my door.
I'm really hoping I can just stop thinking about it all and concentrate on school and my relationship with my boyfriend.
Christian's mom is asking for support at the courthouse on Wednesday
Stephanie Peacock is frustrated and fearful. She's worried about the Kingston cult and about the Sandy Police Department's evident lack of will to go after them. She's been using social media (as below) to ask her neighbors to rally outside the courtroom on Wednesday in a show of solidarity.
Stefanie Peacock's TikTok asking for community support at the courthouse.
Stefanie feels alone trying to support and protect her son. She wants neighbors and friends to gather to show the Kingstons and the Sandy Police Department that gay bashing is unacceptable in the Salt Lake area and must be prosecuted to the fullest extent the law will allow. Can we work together to show Stefanie she has friends and family everywhere, to demand that all Christian's attackers face justice and spend time behind bars?
Can we send a message that LGBTQ people enjoy and must enjoy the full protection of the law?
If you live anywhere near Salt Lake City, consider showing up, please!
Whether you're LGBTQ, an ally, or a fierce "mama bear" like Stefanie, she and Christian would deeply appreciate your moral support.
************************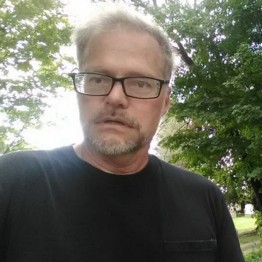 James Finn is a columnist for the LA Blade, a former Air Force intelligence analyst, an alumnus of Queer Nation and Act Up NY, and an "agented" but unpublished novelist. Send questions, comments, and story ideas to [email protected]
********************
The preceding article was previously published by Prism & Pen– Amplifying LGBTQ voices through the art of storytelling and is republished by permission.
Jeffrey Dahmer was white & gay — Deal with it
The Black LGBTQ community deserves to have the truth told about Jeffrey Dahmer & Ed Buck -they're both white gay men who killed Black gay men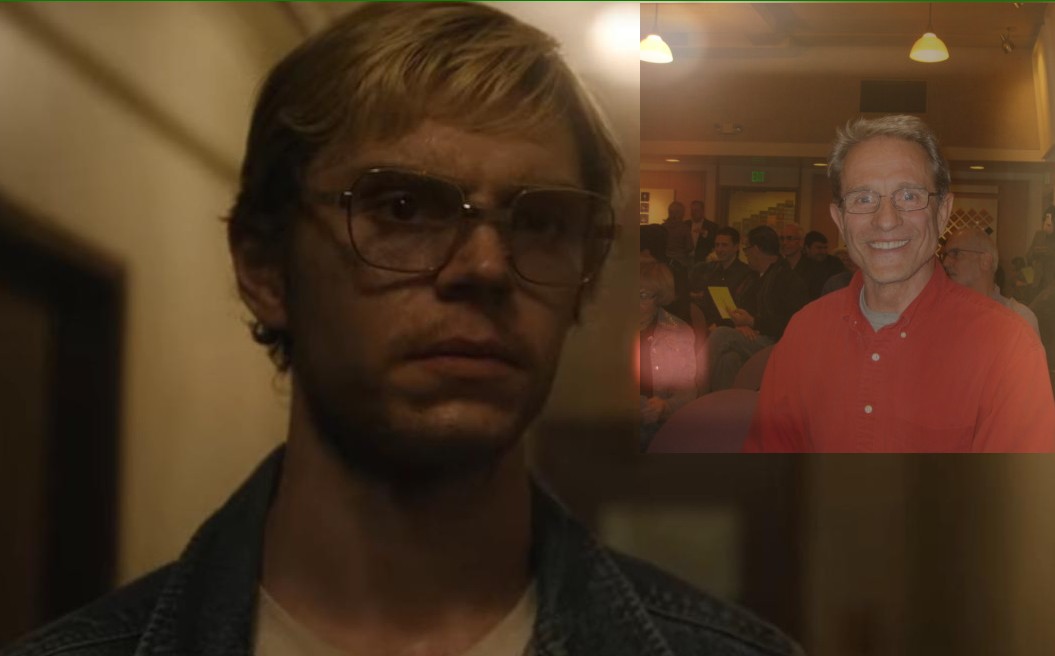 By Jasmyne Cannick | LOS ANGELES – I've been watching a scary phenomenon sweep across America where if enough of us don't like something from our past and take to social media to bitch and complain about it, we can simply erase and revise it under the guise of anti-racism and reconciliation.
The latest victim of whitewashed revisionist history is serial killer Jeffrey Dahmer.
After social media backlash, Netflix has removed the LGBTQ tag from its Ryan Murphy-created Jeffrey Dahmer limited series, "Dahmer — Monster: The Jeffrey Dahmer Story." Apparently, the LGBTQ community doesn't want to be associated with a serial killer.
This is a complete about-face considering Netflix didn't flinch in the face of its controversy over its relationship with comedian Dave Chappelle over his comments made about trans people. They seemed to double down it.
Now I don't claim to know everything, but I know that Jeffrey Dahmer was three things — a serial killer, white and gay. No amount of whining and wishing it wasn't so will change that or that most of his victims were Black gay men.
There are a lot of things that, as a Black woman, I don't want to be associated with. I can't tell you how many times I joined the collective groan of Black people everywhere when some atrocious crime is on the evening news, and a Black face appears on the screen as the alleged suspect. Do we get to call up the news, ask them not to show that the perpetrator is Black — to just gloss over that part — and they actually do it? No, we don't.
Both Samuel Little and Lonnie Franklin, Jr. were Black male serial killers who spent decades murdering Black women before being caught. As Black people, we don't get to change the fact that they were a Black men because we're embarrassed.
Jeffrey Dahmer was a white gay man who murdered lots of Black men. Deal with it. Deal with it in the same way that the families of his victims had to. Be mad, be offended but don't you dare say that "This is not the representation we're looking for."
The white LGBTQ community doesn't get to disassociate itself from one of its own just because they're worried about the impact on its image, and the fact that Netflix acquiesced is a slap in the face to the Black community — specifically the Black LGBTQ community. So what? Our truth and history doesn't matter because white gay men are offended?
As a Black lesbian, I've spent my entire adult life trying my best to offend the white LGBTQ community with the truth about their racism.
Those who do not remember the past are condemned to repeat it.
Well, 23 years later, we had a repeat with the murder of 27-year-old Gemmel Moore at the hands of another white gay man — Democratic major donor Ed Buck. Yes — Democratic donor, because similar to Dahmer and the white LGBTQ community, the Democrats never want to admit that Buck was one of them — one of us.
Also, like with Dahmer, no one wanted to believe that this white gay man in West Hollywood was targeting Black gay men and shooting them up with meth. Law enforcement, the district attorney, and for a long while, even the news media gave Ed Buck the benefit of the doubt over his Black victims, even after there were two dead bodies.
Five years later, Buck is finally in prison with a 30-year-sentence.
Watching "Dahmer," I felt for Glenda Cleveland because I know exactly what it feels like to know what's going on and scream it as loud as you can, and still no one listens. To be gaslit and told it isn't what you know it is and then have those same people turn around and pat themselves on the back for stopping a killer two deaths, one near death, and countless other victims later.
Rest assured that when I do the Ed Buck story, it will be tagged LGBTQ, true crime, geriatric, horror, and whatever other genre it falls under.
The Black LGBTQ community deserves to have the truth told about both Jeffrey Dahmer and Ed Buck, and that starts with the fact that they are both white gay men who killed Black gay men. White gays shouldn't get to absolve themselves from that.
*********************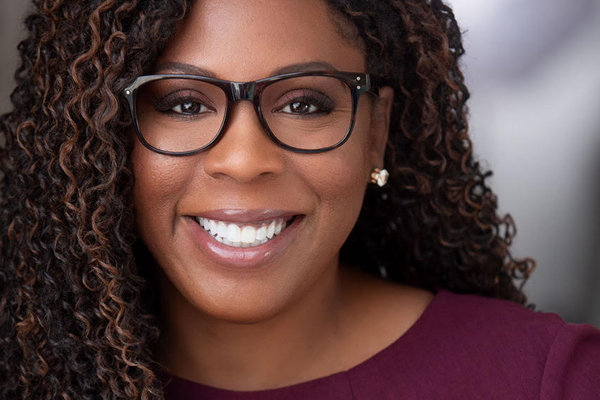 Jasmyne Cannick is an award-winning journalist based in Los Angeles. Cannick is an on-air contributor who writes and speaks about collisions at the intersection of politics, race, and society. 
She spent five years working to bring a serial killer, Ed Buck to justice.
Her Ring the Alarm podcast is available on Apple, Spotify, and Amazon Music.
For more information on the podcast visit iamjasmyne.com/ringthealarm. Follow her travels on Instagram @hellojasmyne and Twitter @jasmyne.
*********************
Library board chair publicly bullies librarian over LGBTQ books
What's it like to live in a place where librarians say they feel terrified? I reached out to residents of a South Carolina town to find out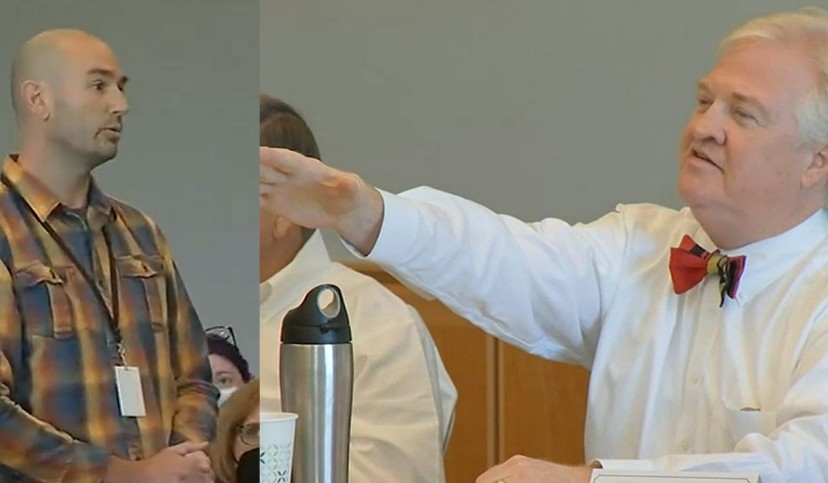 By James Finn | DETROIT – Travelers Rest, South Carolina is a lovely little stop on the drive from the sea to the mountains, Katie Chaney tells me, "a wonderful place to raise a family." She grew up there and moved back from Portland, Oregon with her wife Leah to raise their daughter Neba, now 2 years old. Katie runs a bakery called Hester General Store that she says has become something of local center of LGBTQ community life.
Katie, Leah, and Neba are caught up, however, in an anti-LGBTQ backlash roiling much of red-state America. Katie told me yesterday she worries Travelers Rest might not be healthy for her daughter:
Diverse books were important to me a child. Books are mirrors into people's experiences, and when you take away the mirror, you silence them. I want my child to have mirrors into Leah's and my experience. These decisions [to restrict access to books] take away her ability to walk into the library and learn about that, and I don't think that's okay.
I spoke to Leah after talking to Miles Dame, who called me on behalf of the Freedom in Libraries Advocacy Group, a coalition of former Greenville County librarians and other residents concerned that their region is marching to a censorship drum that Pen America and the American Library Association have been warning about for months. Both organizations have released data showing that book bans and restrictions soared to unprecedented levels this year in school and public libraries.
Censorship often happens in an atmosphere of violent threats, as Brody Levesque reported yesterday in the Los Angeles Blade.
Miles and Katie became especially concerned about censorship two weeks ago when the Greenville County Republican Party officially asked the county council to ban all LGBTQ-themed books from young adult (YA) library sections. Katie attended a council meeting to speak out against the proposal:
"The council people told us to calm down, that nothing had been decided, but we made our voice heard and it was very impactful."
Katie says that since politicians ordered library Pride book displays removed in June, "People who are LGBTQ in the community or the library are being berated, publicly humiliated for standing up for diversity. These employees are trying to do their job and not be biased. Librarians hold that sacred. As a queer business owner who has an all queer team, it bothers me that this is the experience of people trying to do nothing more than their job."
This past Monday offers a vivid example of the berating Katie spoke to me about. Some of it happened on camera, broadcast to the public.
Travelers Rest librarian reporting intimidation is openly bullied at library board meeting
On Monday, the Greenville County Library Board of Trustees spent a majority of its meeting addressing book-banning concerns. Six of eight people who participated in public comments spoke in favor of preserving access to LGBTQ-related books. Two spoke in opposition.
During the board meeting, Chairman Allan Hill denied accusations that he "threatened and intimidated" librarians during a visit to the Travelers Rest library branch last Wednesday.
Former library employee Stephen Shelato says he attended the meeting as a spokesperson for current employees, who reportedly fear retaliation. Shelato testified that Hill bullied and intimidated librarians during the Wednesday visit. "For 20 minutes, in front of everyone there, [Hill] berated staff about a book display, pointing to LGBT titles and demanding over and over, 'Do you see why people don't like this? Do you see? Do you see?' And, they said 'no.'"
Shelato added, "One staff member said that being bullied by Mr. Hill was the worst moment of their life. Had any other patron violated the code of conduct the way that he did, they would have been asked to leave."
That sounded over the top to me until I watched video of Chairman Hill at the board meeting. He can be seen on camera bullying Travelers Rest Library Branch Manager Nathan Schmaltz, who did not speak until Hill insisted.
The chairman asks about Wednesday's branch visit: "Nathan, did I threaten anybody?"
Schmaltz swallows and looks reluctant to speak. Haltingly, he replies, "Mr. Hill, your presence at our branch Wednesday night…"
Schmaltz takes a deep breath and lets out a long sigh. He starts to speak again but Hill cuts him off. "I've been told by my daughters that I've intimidated them when they would have their friends over, so if, um …"
Schmaltz tries again, speaking very slowly and sounding very reluctant. "Your position on this board, and your actions and your words towards our staff was interpreted and felt as threatening and intimidating." He swallows hard and sits.
"But just to be clear," presses Hill pointedly, as if demanding a different answer, "Did I threaten or did I bully anybody?"
Shelato speaks up. "He just said that they felt threatened."
A look of anger crosses Hill's face. He makes an intimidating arm gesture toward Shelato and barks, "I don't need you, buddy. Just let him talk."
Shelato replies, "That seems pretty threatening."
Branch Manager Schmaltz stands and speaks after a significant pause, again sounding very reluctant. "Your presence with your actions, your behaviors, and your words were threatening and intimidating."
(To view the portion of the board meeting transcribed above, see WHNS video coverage or to see Hill bullying and intimidating other people he disagrees with, watch the full meeting in video that Freedom in Libraries Advocacy Group posted to YouTube.)
Then the police got involved
The day after the board meeting, Travelers Rest Police received a complaint that the Travelers Rest library branch was spreading obscene material by promoting books with sexually explicit material.
Katie tells me she was shocked when she got fearful calls about law enforcement involvement. "Travelers Rest is a choice place to move right now. Friendly, wonderful bike trial. Best farmers market. So to hear this happened, that the police were called…"
Her voice trails off, like she's having an internal debate about her decision to move back to Greenville County. Miles tells me a police officer showed up at the branch, gathered up an armload of books and took them into a conference room.
Travelers Rest Police chief Ben Ford later said in a statement that his department investigated the obscenity complaint but that it was unfounded.
Libraries are supposed to be about free access to books, not about restricting or banning books.
Miles, speaking for Freedom in Libraries Advocacy Group, told me yesterday that Greenville County librarians have resigned for standing up for access to books that are unobjectionable except that they're about LGBTQ people. He tells me branch managers have been fired for allowing tax-paying citizens equal access to library rooms for drag queen story hour. He tells me librarians have been forced not to create displays of books that would be of interest to LGBTQ people.
He tells me none of the pressure comes from other librarians.
He tells me he resigned his position as a librarian because he wasn't being allowed to do his job — to provide equal access to books. He tells me librarians feel pressured to restrict LGBTQ-themed books for "sexualized content" when the books do not contain inappropriate sexual content.
As one example, he cites I am Jazz, a picture book featuring the real-life story of a transgender child. The book helps small children understand that trans kid exist and deserve to be treated with respect and kindness. Nothing in the book is remotely sexualized, but librarians have been forced to place it in "restricted access" sections reserved for books with sexual content.
Miles says he doesn't understand all the hoopla and pressure to restrict/ban books, since parents already have total control of what their kids see/ borrow at the library. "Parents can already opt their kids out of adult books, and library policy already requires children not be unaccompanied in the library."
He says librarians feel under siege and unable to carry out the professional responsibilities they trained for. "The library board and the director are not doing anything to support the staff. They are calling for LGBTQ content removal. Who is doing it exactly is opaque."
Describing an atmosphere of intimidation and fear, he points out that library Executive Director Beverly James sat silent as Hill bullied Schmaltz at Monday's meeting, saying she didn't speak up once to defend librarians or free access to books.
Katie puts it more bluntly, telling me, "The librarians are terrified. We get messages asking for help but requesting anonymity, for fear of retribution."
Terrified librarians? Seriously? Did I really just write this story?
I have to ask myself what's happened to my nation. When I was a conservative Southern Baptist boy in Gadsden, Alabama — not all that far from Travelers Rest in a cultural sense — I internalized values that books and learning are sacred, that banning books is un-American and even "communist."
We sure have come a long way from those ideals!
Banning books is all the rage right now, especially books about LGBTQ and Black Americans. As I reported earlier this week, The Republican activist group Moms for Liberty are even fighting to ban 'Girls Who Code,' a series of middle-grade books designed to get little girls excited about careers in computer programing and data science.
Somebody somewhere decided girls should not be reading books like that.
Chairman Allan Hill made clear in Monday's board meeting that he knows what books young people should not be reading: "It's not our job to provide where a child could get books that they shouldn't be reading," he said, objecting to a library flyer letting patrons know the Brooklyn Public Library offers cost-free digital library cards to youth aged 13 to 21.
I guess that's the nation I live in now, a nation where politicians and community leaders object to free library cards. I don't know about you, but I don't want to live like that. I don't want to live in the kind of authoritarian state Allan Hill apparently values.
Will you join me at the polls in November to send a clear message? In the meantime, how about dropping by Freedom in Libraries Advocacy Group with encouragement and support? And, if you're passing through the Greenville area, I hear the baked goods at Hester General Store are worth stopping for!
************************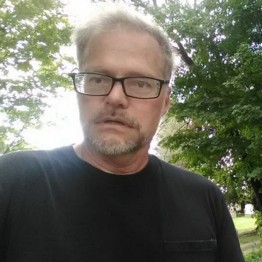 James Finn is a columnist for the LA Blade, a former Air Force intelligence analyst, an alumnus of Queer Nation and Act Up NY, and an "agented" but unpublished novelist. Send questions, comments, and story ideas to [email protected]
********************
The preceding article was previously published by Prism & Pen– Amplifying LGBTQ voices through the art of storytelling and is republished by permission.