April 2, 2020 at 10:40 pm PDT | by Roman Navarrette
The Q Agenda showcases Latino images in Queer Media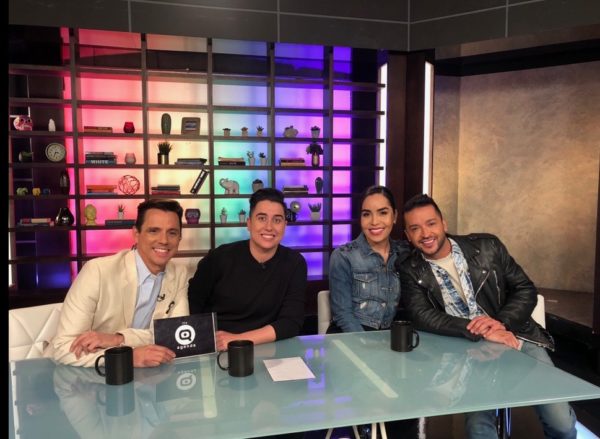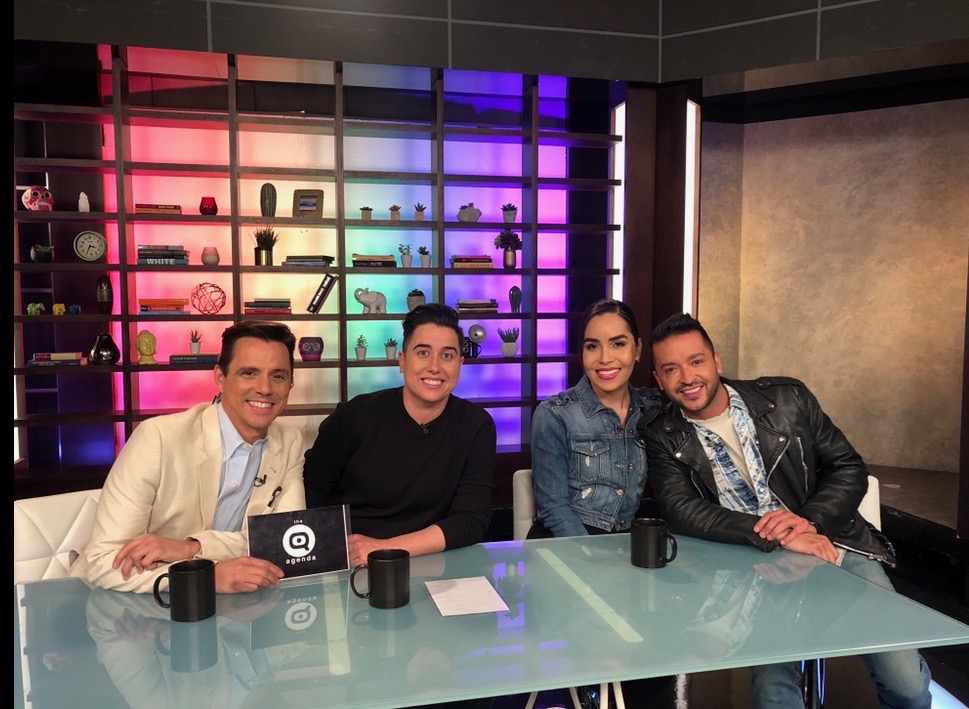 In doing the research for this article on the success of season 2 and renewal of LATV's Queer talk show, The Q Agenda, one quote stood out at me from a press release announcing its concept and launch in 2019. Pose actor, Johnny Sibilly, used the word, "Finalmente". He nailed it. 
As a Gay Latino, I too feel like I have been erased from time to time and that representation in Queer media has spent decades being skewed away from POC – Person of Color stories and points of view. It feels like we are playing catch every single day. So, when Sibilly says that "finally" it happened, he's right and it is something to celebrate and make sure we do our part to keep it going.
The Q Agenda comes into your living room every Thursday night and I like to refer to it as the Queer version of "The View", but with way less conservatism from Meghan McCain. Weekly guests from facets of the LGBTQ+ community stop by for a fun and informative chat and you get 4 different co-host viewpoints from every slice of the rainbow – Enrique Sapene, Reality TV Personality, Comedian Lianna Carrera, Juliana Joel, Transgender Actress and Activist, Celebrity Makeup Artist Victor Ramos.
There is something magical happening for the LGBTQ+ Latino community when we can turn on our television and see people who look like us discussing current topics that directly affect us. You feel represented and that you matter, that your opinion matters and also that what drives you doesn't exist in a vacuum. LATV has put a stake in the ground that some of us never thought would happen.
"LATV is the only platform catering to Latinos that has taken the bold step to start a conversation about issues pertaining to the LGBTQ+ Latin community. I am thankful to them for giving us a voice and a seat at the table that is truly inclusive and full of love," Host and Co-Producer and Creator, Sapene commented.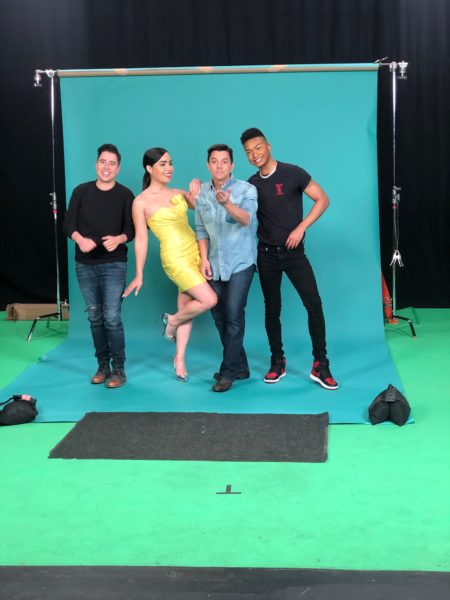 The Q Agenda season 2  guests have taught us everything from casting hit television shows on ABC's Freeform network to why having Gay Latino podcast hosts matters as in the case of The Homo Homie Podcast and also a taste of the delicious career life of drag super star and AJ and The Queen standout, Kay Sedia. Politics, LGBTQ+ representation in television and a visit from an original "Queer Eye" personality, Jai Rodriguez are additional examples of recent episodes.
Joining the party are top tier companies and organizations. LATV's current roster of sales clients include Nissan, Tide, and Proctor and Gamble while McDonald's doubled down and partnered with The Q Agenda for an integration centered around their McCafe advertising push.
On the community side, two of the panel hosts were nominated for the Blade's Best of LA awards with Sapene picking up the award for Best Local Media Personality.
It appears that in such a short time, LATV has seen a return on investment. The Q Agenda has a greenlight for additional episodes and possibly going right into season 3 for June Pride timing. This year Los Angeles will see 50 years of PRIDE and since the yearly festival has been postponed due to the Corona virus pandemic, members of the LGBTQ+ community might be looking for additional ways to take pride this year, including enjoying images on their small screen in the comfort of their own home. Enter The Q Agenda. Finalmente.
Catch the last episode before The Q Agenda goes on hiatus, Thursday April 2, on LATV at 9pm, Check your local listings. To enjoy previous episodes please visit LATV.com. (CLICK THRU)