April 3, 2020 at 3:17 pm PDT | by Rick Zbur
LGBTQ+ non-profits continue working despite financial uncertainty — and we need your help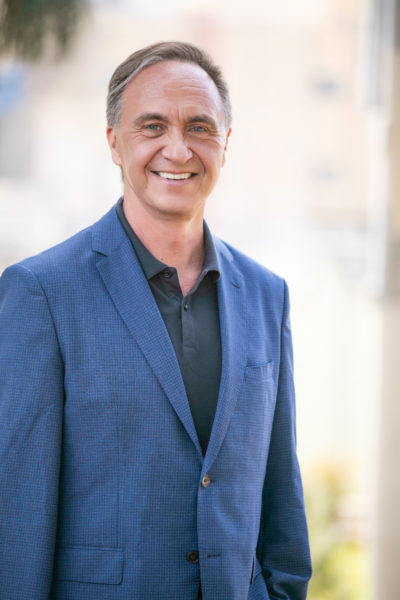 As we all navigate this global pandemic, the economic fallout and the unprecedented social impact of being forced to stay at home in order to protect those we love, it's hard to imagine the full scale of the impacts this will have on our society. Shuttered businesses, lost jobs, students at home and teachers navigating distance learning for the first time, first responders risking their lives to care for the sick.
To weather this unprecedented storm, millions of LGBTQ+ people across the country — especially the most marginalized among us — will be looking to the infrastructure we've built to support one another in tough times: from community centers to GSA clubs, service organizations like Project Angel Food to civil rights advocacy groups like ours.
We know LGBTQ+ people are particularly vulnerable to COVID-19. We are less likely to have health insurance coverage, more likely to have cancer or HIV and use tobacco at far higher rates. LGBTQ+ elders were already more isolated than their non-LGBTQ+ peers before nursing homes and senior centers barred visitors. And a disproportionate number of us own or work in small businesses like restaurants and bars or work in other industries that have been hardest hit by the COVID-19 outbreak.
Our work, in many ways, is more important than ever. We're working around the clock to connect members of the LGBTQ+ community with the resources they need — whether that's a hot meal, a welcoming healthcare clinic or unemployment insurance. But the economic uncertainty of the crisis has also threatened our own ability to continue doing this critical work like never before.
For more than 20 years, Equality California has been diligently working to address these inequities and become a support system for the LGBTQ+ community through our legislative and programmatic work. But now these uncertain times may test our ability to continue that fight.
We, like many nonprofit organizations that provide support to our LGBTQ+ community, have had to postpone or cancel major fundraising events. These events are a fun opportunity to come together as a community, but they also provide the funding for a significant portion of our work. Without the resources that we raise at these events, we can't continue to support LGBTQ+ students, expand access to healthcare, protect LGBTQ+ civil rights and ensure our community turns out to vote this November.
It is difficult to predict at this point how COVID-19 will impact our organizations in the long term, but even in these uncertain times, we cannot afford to pause our work.
Our census outreach team has seamlessly pivoted to a digital outreach plan encouraging Californians to fill out 2020 census. It's critical work that gives our marginalized communities a voice. It brings much needed funding dollars to vital programs like Medicaid and SNAP (or "food stamps") that our community will rely on in even greater numbers in the years to come.
Our work to ensure LGBTQ+ students are safe and supported hasn't stopped just because schools are closed. Teachers, students and parents are all confronting a situation they've never experienced before. Some students may have escaped bullying and harassment, but others are being forced to receive distance learning in a hostile home environment — without their teachers, school staff or friends from class to support them.
HRC's California LGBTQ Youth Report found, only about 20 percent of California LGBTQ+ young people are out to their parents and a heartbreaking 45 percent of those polled said that their families say bad things about LGBTQ+ people in general.
Meanwhile, our legislative teams in Sacramento, Nevada and Washington, DC, are working around the clock to ensure that the LGBTQ+ community receives the government funding and support we need to recover from the impacts of this crisis: mentally, socially, economically and physically. We're advocating on behalf of the LGBTQ+ community and our nonprofit partners to make sure that we are all included in relief efforts.
This crisis has shone a light on the deep and glaring inequities that vulnerable communities like ours — and the diverse communities to which LGBTQ+ people belong — endure. Those inequities will only get worse if we allow the nonprofit organizations that serve our community to fail.
It's important for the service organizations that provide a social safety net for our community to survive. It's also important that we make sure members of our community know how and where to access those resources — and that's where we come in.
I promise that Equality California and our partners will continue to fight for our community. What gives me hope is our community's unity and resilience and knowing that we're not alone.
Rick Chavez Zbur is the executive director of Equality California, the nation's largest statewide LGBTQ+ civil rights organization.