Lady Bunny's comedy special slays sacred COVID-19 cows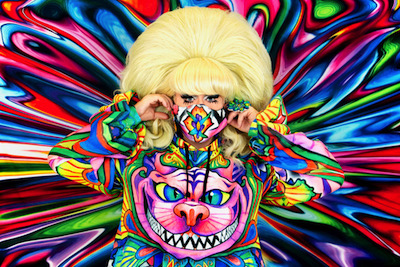 At a time where nothing seems certain, legendary drag queen Lady Bunny's ignorance is our bliss.
"Oh, I've never seen it," says Bunny, when the RuPaul Netflix vehicle "AJ and the Queen" came up as a topic during our interview.
Lack of first-hand knowledge didn't stop the NYC-based DJ, actress, singer/songwriter, upcoming comedy special star, and creator of Wigstock from skewering "AJ" mercilessly, while co-hosting two recent Voss Events-presented digital drag benefits that raised funds for queens out of work because of COIVD-19.
"Listen," says Bunny, "I make jokes about 'Drag Race,' and I don't watch that either. Honey, I don't watch anything… I know Miss Vanjie said, 'Miss Vanjie, Miss Vanjie, Miss Vanjie' on her way out, in a way that was odd, but I don't really know what else happened in that episode, or why she was eliminated, or why she said that."
Bunny, whose television has not been hooked up for 10 months, admits, "Whenever you see me make a joke about pop culture, that is based on what I see other people talking about… I will run it by friends who are more keyed into that kind of thing."
With no boob tube at home and no burning desire to binge online (her flirtation with Netflix didn't last past the free trial period), Bunny's been spending her COVID-19 isolation "trying to catch up on things I said I didn't have time for before the quarantine, like filing taxes; and exercising, and dieting, so I don't have that excuse, 'Oh, I have to run here or run there.' "
Bunny is also buckling down on long-planned personal projects, including a book she's penning in partnership with her mother, and an autobiography. ("Just my life, before I forget it," she says.)
And in a moment in time when there's never been more spare time to sit around the house, hit a few keystrokes, press a button, and share your opinion on anything, everything, and often, nothing, with the world. That's part of why Bunny says she's "trying to stay off of social media a bit more, because I was hitting it hard during the first few months of COVID-19. But now, things seem to have turned sour, and it's disconcerting."
Known to those who follow her online as a steadfast supporter of Bernie Sanders (Bianca Del Rio often referred to Sanders as her "boyfriend" during the two Voss Events digital drag benefits they co-hosted), Bunny cited the trigger topics of social distancing and mask-wearing as among her reasons for dialing back on the sheer volume of postings and tweets. (She remains a presence on Facebook and Twitter—but these days, she's just as likely to be writing about work from fellow artists as she is the presumptive Democratic presidential nominee.
"I realize people are scared, and I realize people are broke," she says, of the COVID-19 tensions. "But I don't understand the desire to lash out at people that aren't observing the precautions that they decide to observe. It's almost like they're trying to prove they're a better Democrat, because they dip their vegetables in Clorox water, and they wear masks everywhere. It's just, like, I don't understand what it is about a frightening, deadly pandemic that makes people want to scold others. If I walk down to the [NYC West Side] piers, as I do, almost every day, and I see people who don't have masks on, and they're coughing? Well then, I walk away from them. I don't yell at them… At the end of the day, we are responsible for our own self-preservation. I mean, if someone who weighs 90 pounds and has a syringe sticking out of each eye tells me he wants to screw me without a condom, well, that situation may arise—but it's up to me to say, 'No,' to protect myself."
Asked how COVID-19 has impacted her creative output, Bunny noted, "All of my work involves dance floors and audiences—and we're not gonna have either of those for many, many months. So basically, my paychecks have stopped, but my bills have not. So I'm in the same position that, you know, most drag queens or club employees are in."
With little hope of audience flocking to her bread and butter public gathering places any time soon, Bunny turned to what she does best: Parody songs, groovy dance segments, sketches, satire, insult humor, and raunchy jokes.
That brings us to the June 5 VossEvents.com debut of her downloadable ($9.99) comedy special, "C#ntagias," in which, press material note, "Demented drag diva Lady Bunny shamelessly interrupts your isolation in an attempt to give what may be your last laugh before the apocalypse."
COVID-19-themed humor is front and center. Along with four signature sky-high wigs and 12 costume changes over the course of the 35-minute show, the press release further promises "brand new song parodies from artists as varied as Lizzo, Justin Bieber, and Madonna." Gender-blending provocateur Christeene duets with Bunny on a pandemically updated version of Peggy Lee's "Is That All There Is," and Bunny will perform her timely parody of the RuPaul song, "Sissy That Walk."
Currently available on YouTube inteaser form, which can be seen by clicking here (the full song premieres as part of the June 5 show) channel, the video for "Sissy That Cough" finds our quarantined gal noting, ''
If I forget to use Lysol
I'll end up in the hospital
I'm climbing up my fu**ing walls
Those walls aren't a problem, at least not in the video, which sees Bunny singing and dancing around an empty white space that is occasionally populated by, right on cue when the lyric comes in, bats she's worried will
Fly, fly, fly,
Uh-oh
From Wuhan Chi, Chi, Chi
Bunny claims sole responsibility for crafting the lyrics to "Cough"—but overall writing credit for "C#ntagias" is shared with Beryl Mendelbaum, the Facebook drag persona of Bruce Jope, described by Bunny as "a fascinating character who hung out with everyone from Divine to Holly Woodlawn to Cher, back in the day."
There's a reason for that. Long before Mendelbaum burst onto the scene, Jope and his late partner, Francis Toohey founded the magazine Hit Parade (1978-1983, first based in Boston, then NYC). It chronicled, with gusto, the sort culture and mind frame that drew people like RuPaul and Lady Bunny to NYC.
Michael Musto is a longtime nightlife chronicler and pop culture commentator whose contributions to Hit Parade are among his earliest career credits. Musto launched his weekly "La Dolce Musto" column in the Village Voice in 1984. It became essential reading until his 2013 layoff. Later, with the Voice under new ownership, Musto was brought back as a freelance writer, with "Dolce" making a Sept. 2017 return for the publication's final print edition.
Writing for Paper Magazine in 2015, Jope and Toohey's legacy earned them a place in Musto's "10 Gay Club Legends Who Lit Up the NYC Nightlife."
Noting Hit Parade's pages were filled with "colorful chatter, gossip, interviews, travel reports, and photos from then-hot clubs" such as the Red Parrot and Interferon, Musto recalled, "They [Jope and Toohey] let me do virtually all of the above for them, and I adored sharing my innermost attempts at witticisms with their readers. It was all so glam, back when gay was a lot more fringe-y and different."
Times sure have changed, but not everything is gone: Jope is still channeling that era's eccentricity, and rebel spirit—online, as Mendelbaum, and via co-writing credits on "C#ntagias" as well as past Lady Bunny stage shows (including "Clowns Syndrome" and "Trans-Jester!")
Those two worlds, and personas, pleasantly collide, says Bunny, who praises Jope/Mendelbaum's ability "to write as an older, Jewish retiree kleptomaniac, which is her online [Facebook] character. And I thought, if she can write in the voice of someone who she is not, maybe she can write for me, a pottymouthed, Southern, over-the-hill Showgirl!"
In addition to several new songs, the Bunny/Mendelbaum collaboration for "C#ntagias" content yielded some new skits. One of them, notes, Bunny, "was inspired by three emails I got claiming they had activated my computer's camera when I was on a porn site, and I needed to send them $2,000 via Bitcoin or they were going to send this footage to all of my email contacts. So I started writing a reply, not that I even thought they were a real person, because I'm not the biggest porn fan, and so I came up with some stuff that was pretty funny. I sent it off to Beryl and we finished off the skit… She has a way of either pulling back or taking things in a different direction if I become too preachy, too vulgar, too whatever. She's kind of like half writer, half director."
For more information on Lady Bunny's comedy special, available for digital download as of June 5, visit vossevents.com/digital. For Bunny and Mendelbaum, see ladybunny.net and @BERYLMENDELBAUMFANS, respectively.
Brazilian gymnast & Olympian introduces his boyfriend- and comes out
Oyakawa-Mariano revealed that he is in a relationship with broadcast media marketing analyst João Otávio Tasso on Instagram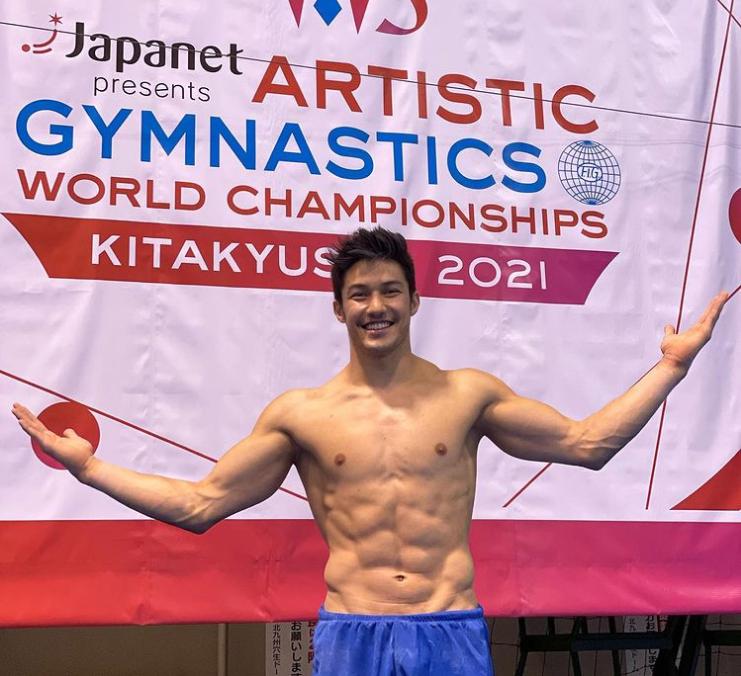 SAO PAULO – In a post to his Instagram account last month, Brazilian Olympic Bronze medalist Arthur Nory Oyakawa-Mariano introduced the world to his boyfriend, and also came out at the same time.
The 28-year-old artistic gymnast is a member of the Brazilian national team. He won the bronze medal in floor exercise at the 2016 Summer Olympics in Rio de Janeiro. Oyakawa-Mariano won the 2019 World Artistic Gymnastics Championships held in Stuttgart, Germany picking up a gold medal in the horizontal bar competition.
Writing on his Instagram post, (Translated from Portuguese) on October 29, 2021, Mariano revealed that he is in a relationship with broadcast media marketing analyst João Otávio Tasso.
"Happy Birthday to the person who freaks out with me 😅 The phrase 'in health or illness, in victory or in defeat, in joy or sadness' never quite fit. And there we are every day walking together. Thank you for always being by my side. I will always be yours."
"Congratulations João, many years of life and continue to be that amazing person 👀, even if Scorpio (always good to blame the sign). We're together."
In addition to being a professional gymnast, Oyakawa-Mariano is also an internationally signed model. In 2019, he was named the face of Philippine-based international clothing brand BENCH's men's wear campaign in Brazil and Latin America.
Google erases part of LGBTQ+ community in new online glossary project
The tool, a glossary of 100 words that used the company's Google Trends to track the popularity of LGBTQ+ terminology and definitions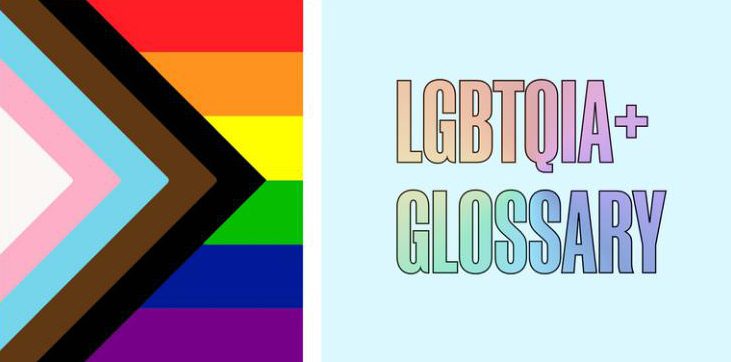 MOUNTAIN VIEW, Ca. – A new online tool designed to help mainstream, freelance and even LGBTQ+ journalists navigate definitions of what can be a complex world of LGBTQ+ vernacular, left out definitions of bisexuality and pansexuality in a new Google "LGBTQ+ language initiative.
The Google News Initiative announced the project in partnership with VideoOut, titled the "LGBTQ+ language and media literacy program, last week in a press statement. According to the company, they partnered with Men's Health magazine to "help contextualize the research and data in the program."
The tool, a glossary of 100 words that used the company's Google Trends to track the popularity of LGBTQ+ terminology and definitions, was created with the assistance of several queer PhD linguists.
However, in a review of the glossary today, Friday, Nov. 26 the terms and definitions for bisexuality and pansexuality were missing.
According to the Google release: "It's a way to understand the LGBTQ+ community, and hopefully, it will transform the way journalists – and all of us – write and talk about LGBTQ+ people."
Jordan Reeves, the Executive Director of VideoOut, an LGBTQ+ nonprofit and the founder of VOE, a production company centering LGBTQ+ narratives in television and film, answered the self-asked question of; "WHY WOULD VideoOut, an LGBTQ+ nonprofit, partner with Men's Health magazine?"
"So many people assume that Men's Health is only for cisgender, heterosexual, masculine presenting men. I'm here to tell you, as a queer trans nonbinary human, that's false."
According to a recent Gallup poll, "One in six [U.S.] adults in Generation Z identifies as LGBT." At the same time, a GLAAD report found 45% of non-LGBTQ+ people in the U.S. say they're confused by the different number of terms to describe individuals who comprise the LGBTQ+ community.
In a response to late Friday evening, Jordan Reeves, the Executive Director of VideoOut in a direct message on Twitter told the Blade:
"Recently we launched The LGBTQ+ Language and Media Literacy Program, a living and breathing resource that we will continue to add to over time. We left out some terms and phrases at launch — bisexual, for example — that should have been included from the very beginning!
We are keenly aware of bi-erasure and the persistent confusion around bisexual identity. We are sorry we didn't include it at luanch, but we are adding it (along with pansexual) very soon. We started with 100 entries (definitely not a comprehensive list…yet), and we are really excited to add entries as the community gives us feedback and suggestions.
We are really proud of the depth and breadth of terms that exist in the resource and hope it continues to be more and more useful as we add to it.
We'll also be adding features so that this resource is the most useful for anyone using language about the LGBTQ+ community. If there are other words you can think of that we've left out, or ways to make the tool more dynamic, let us know and we'll queue them up to be added!"
2022 GRAMMYs announced & showcases LGBTQ+ narratives
"The inclusion of LGBTQ artists in this year's nominees highlights growing shift in acceptance & dominant impact LGBTQ artists are making"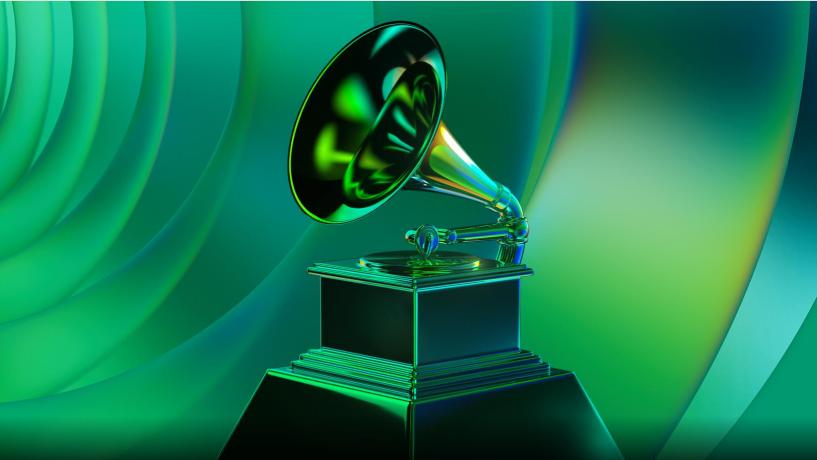 LOS ANGELES – The nominations for the 64th Annual Grammy Awards ceremony to be held on January 31, 2022, were announced Tuesday. Topping the list of nominees were Out Black rapper Lil Nas X for his smash gay narrative hit 'MONTERO (Call Me By Your Name)' and Out Lesbian country/pop artist Brandi Carlile for her song 'Right On Time.'
Lil Nas X, whose real name is Montero Lamar Hill, celebrated his nominations for song of the year, record of the year and best music video and thanked his fans in a string of Twitter posts.
"don't have to win a single award, truly thankful for all the insight this year has brought me. and thankful for the journey. love u guys," the 22-year-old rapper wrote.
don't have to win a single award, truly thankful for all the insight this year has brought me. and thankful for the journey. love u guys 😭🤍

— MONTERO 🦋 (@LilNasX) November 23, 2021
LGBTQ artists who received Grammy nominations Tuesday also include pop star Halsey and singer-songwriter Arlo Parks.
"The vast inclusion of LGBTQ artists amongst this year's Grammy nominees – including Lil Nas X, Brandi Carlile, Lady Gaga, and many others – highlights not only a growing shift in cultural acceptance, but also the dominant impact that LGBTQ artists are making across the music industry," said GLAAD President & CEO Sarah Kate Ellis. "With 5 total nominations, including Album of the Year, Record of the Year, and Song of the Year, Lil Nas X continues to open doors for greater LGBTQ inclusion in rap and hip-hop, which will undoubtedly inspire and empower a new generation of artists to embrace their authenticity and individuality."
The Grammy Awards ceremony recognizes the best recordings, compositions, and artists of the eligibility year, running from September 1, 2020, to September 30, 2021.
The Recording Academy will present the 2022 GRAMMY Awards show on Mon, Jan. 31, on the CBS Television Network(opens in a new tab) and stream live and on demand on Paramount+ from 8–11:30 p.m. ET / 5–8:30 p.m. PT.
Prior to the telecast, the GRAMMY Awards Premiere Ceremony will be held at the Microsoft Theater at 12:30 p.m. PT/3:30 p.m. ET and will be streamed live on GRAMMY.com and the Recording Academy's YouTube channel(opens in a new tab).
Lil Nas X – MONTERO (Call Me By Your Name)
Brandi Carlile – Right On Time (Official Video)