Entire Los Angeles area under curfew until further notice as George Floyd protests turn violent
Protests are nationwide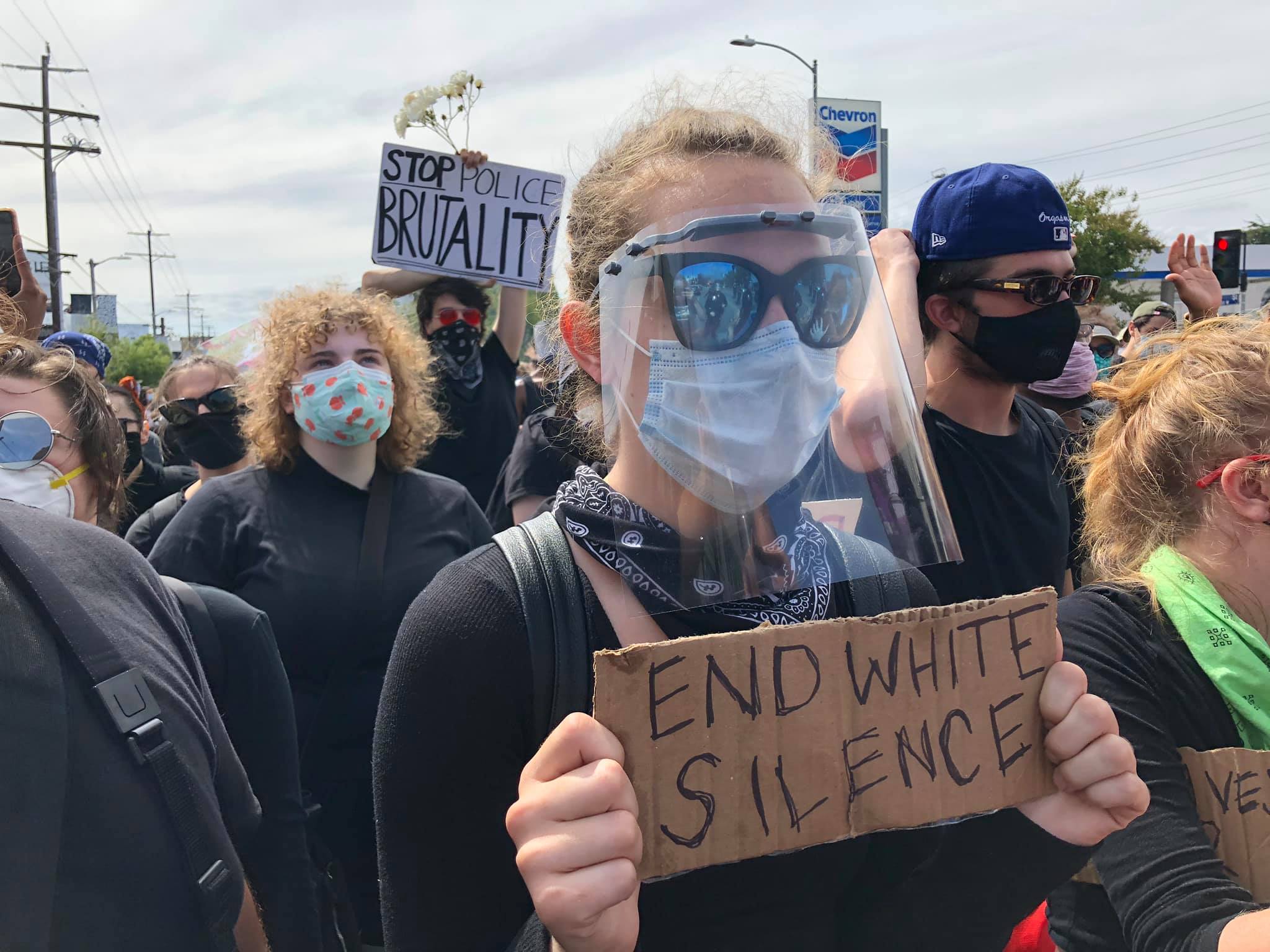 LOS ANGELES, CA  |  UPDATE 6:00 PM: LAPD Headquarters has declared an unlawful assembly for the protest in #Fairfax District, says LAPD spokesperson Officer Mike Chan. That means protesters who do not disperse face arrest, Chan says.
UPDATE 10:30 PM: The Office of California Governor Gavin Newsome announced that Newsom this evening authorized assistance after a request from the city and county of Los Angeles, and proclaimed a state of emergency in Los Angeles County. The Governor approved the city and county's request to deploy members of the National Guard to assist Los Angeles and neighboring communities.
As protests continue into the third day Los Angeles City Mayor Eric Garcetti, West Hollywood Mayor Lindsey Horvath and Beverly Hills Mayor Lester Friedman have ordered curfews from 8 p.m. Saturday to 5:30 a.m. Sunday. The protests commenced after the death of George Floyd, a 46 year black man in Minneapolis, Minnesota at the hands of four police officers, all of who have since been fired.
One of those former officers, Derek Chauvin was charged by Hennepin County Attorney Mike Freeman with third-degree murder and manslaughter.
Protesters are moving through the City's Fairfax District and have converged by the Pan Pacific Park near The Grove, the Beverly Center, and along Third Street near Fairfax Avenue, where Los Angeles Police Department (LAPD) officers were engaged in a tense stand-off with what appears now to be thousands of people.
Television coverage by local media including KTLA shows that some of the protesters climbed buildings and near one intersection smashed out the windows of a LAPD cruiser before setting it on fire.
The Saturday daytime protests follows a night of significant unrest in the downtown which included the arrest of 533 people by LAPD officers.
A spokesperson for the LAPD told the Los Angeles Blade that many businesses were looted, during Friday night into Saturday early morning including several police department vehicles which were vandalized and six LAPD officers suffered injuries ranging from lacerations to impact wounds.
Protests had moved into Beverly HIlls and West Hollywood by 5:15 PM.
The juxtaposition of our times could not any bleaker or at more at odds, especially today.
As SpaceX soared into the sky, retuning Americans into space after a long hiatus, the nation is collapsing under the weight of a chaotic response to a global pandemic health emergency and a resulting economic collapse that threatens the livelihoods of millions.
It was supposed to be a celebratory weekend, when millions of businesses reopened and many employees returned to work and consumers began to enjoy favorite diversions.
Even The Abbey had returned to something of a normal state, or at least so it had hoped.
But nationwide protests over the brutal murder of a black man, George Floyd, killed by a police officer, have turned violent after the President of the United States called peaceful protestors THUGS, called for them to be shot, and the officer who murdered Floyd was charged only with 3rd degree murder and given a $500,000 bail.
Rage has spilled into the streets, including here in Los Angeles where an 8:00 PM curfew has been announced.
Los Angeles Blade publisher Troy Masters walked through the protests along Fairfax Avenue and West Third Street where a police cruiser was set ablaze and large crowds gathered in the street. The protestors took the streets after an earlier large gathering of about 10,000 people in Pan Pacific Park near The Grove.
The Pentagon has been ordered Donald Trump to prepare for deployment of military police to Minneapolis.
Chicago area LGBTQ+ friendly bakery closing after hate campaign
"Closing our doors is the direct result of the horrific attacks, endless harassment, and unrelenting negative misinformation"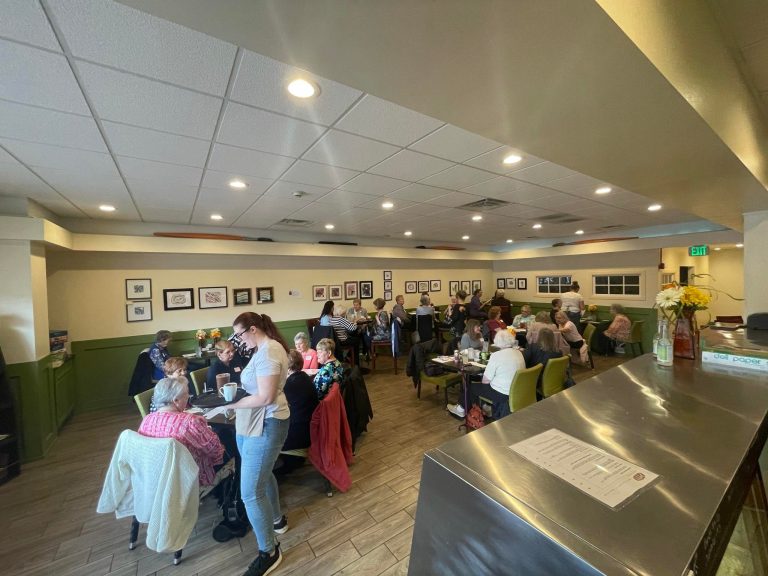 LAKE IN THE HILLS, Il – The owner of UpRising Bakery and Café announced this week on social media that she is permanently closing the doors to her bakery after months of anti-LGBTQ+ stochastic terrorism that had already resulted in a hate crime last July after hosting drag show events and has continued unabated.
Corinna Sac, who opened the bakery in 2021, told media outlets that her shop has drawn criticism from local Proud Boys and other anti-LGBTQ+ groups, has been vandalized and her staff and customers have been harassed.
Sac noted that in recent months after the July incident the online hate-filled harassment and bullying campaign has dramatically increased. In a statement released by her on the shop's social media accounts, Sac wrote: "Closing our doors is the direct result of the horrific attacks, endless harassment, and unrelenting negative misinformation about our establishment in the last eight months. From an award-winning bakery that donates to local organizations and supports diversity and inclusion, we have been rebranded by misinformation as 'gay only' and 'pedophiles.'"
Days after 24-year-old Joseph I. Collins, a local member of the Proud Boys was charged with a hate crime on July 24 for allegedly smashing the establishment's windows and spray-painting hateful messages on the building, the village of Lake in the Hills issued a letter prohibiting UpRising from hosting drag events in the future.
An Illinois police officer told The Los Angeles Blade he suspects conservative officials in Lake in the Hills, frustrated by the controversy over UpRising's drag brunch, decided to enforce an ordinance that had not been enforced in the past. Should they choose to do so selectively, allowing some businesses to host events but not others, he said the scepter of a lawsuit becomes likelier.
Sac noted that the dramatic decrease in sales as a result of the continued harassment which also included protestors and demonstrations at the store as well as the online harassment campaign.
In an interview with local journalist Amie Schaenzer, Sac says that she and her family have been doxxed to include her tax documents posted online and others have slammed her regarding her children, who are 8 and 10 years old, receiving free lunches at school through a state program, which is based on income.
"This has all become increasingly worrisome for us," Sac said. "My kids are not OK with it, they are extremely anxious, they are very scared at home, and it's very stressful for my whole family."
That combined with struggling to keep her business afloat and pay thousand in state taxes led to her announcement this past week to close she told Schaenzer adding that she originally set a March 31 closing date.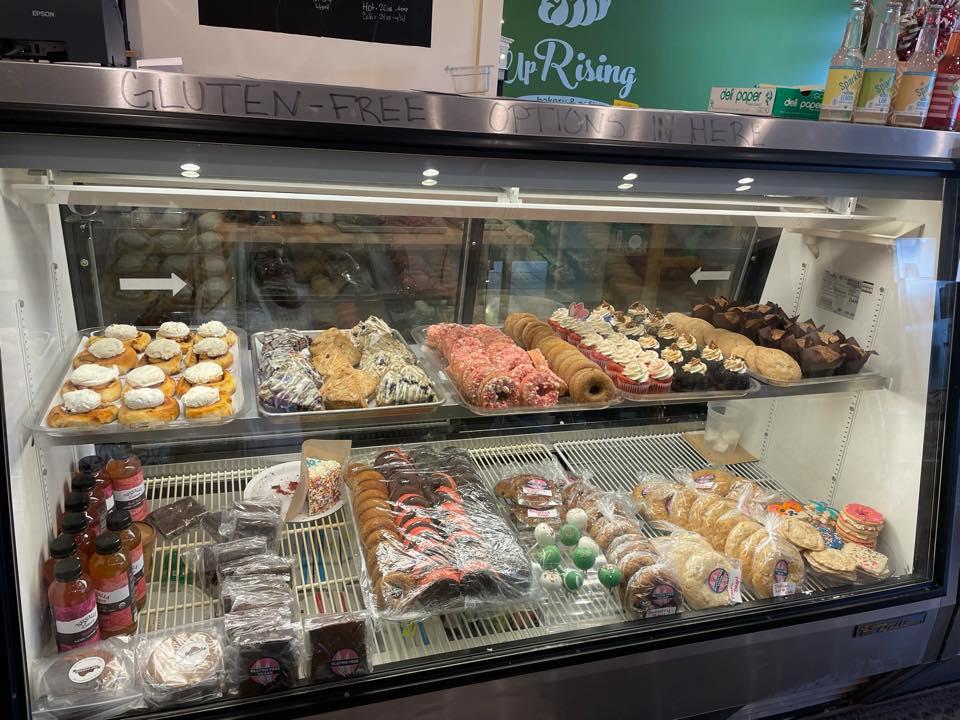 David Goldenberg, an attorney with the Anti-Defamation League, set-up a GoFundMe campaign to help keep the bakery open.
Goldberg wrote: "Sadly, UpRising Bakery is now at risk of closing at the end of March 2023 due to financial challenges brought on after weathering last year's attacks from bigots. People will lose their jobs and those of us who believe in tolerance and love will lose a safe space. We cannot allow the haters to win.
Join me in supporting this incredible small business and team of employees – and ensure the UpRising Bakery stays open for years to come." As of Saturday, March 25, the campaign has raised $43,056.
But Sac told Schaenzer she's unsure if the funds will be enough for her to stay in business.
"We were very resolute in our decision to close," said Sac, adding that she's now in discussions with her team whether to try and stay open. "It means a lot to us that the community did stand up for us and for the fundraiser. Especially considering everything that's been happening here, so, that has been amazing. But we just don't know if we can make it work."
She said she plans to decide in coming days if she will accept the GoFundMe funds in order to keep UpRising Bakery and Café open.
"We don't know what we are going to do, yet we are discussing that as a team over the next two days together, and we will make a collective decision," she said Thursday.