Sean Strub on Larry Kramer's indomitable spirit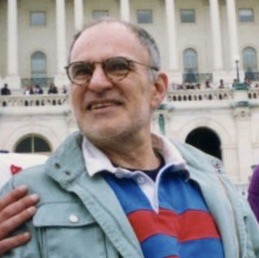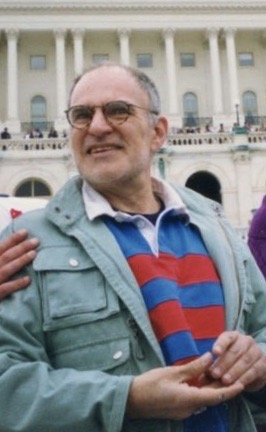 Larry Kramer's indomitable spirit was driven by a passionate and unlimited love for his community.  He was parent, mentor, teacher, scold all in one.
When he spoke of "my people," some accused him of being messianic, but others—including myself—knew just what he meant because we are indeed "his" people, just as he is one of our people.  He helped give many of us a sense of being part of "a people."
For so many years, Larry Kramer was the lodestar for many and even as the epidemic and activism evolved, there was comfort in knowing he was there watching.  While he hasn't been a significant force in AIDS advocacy in recent years, his death still feels like an unmooring.
Larry was an erudite tribal leader who expected and demanded much from those of us who were frightened, confused and unsure what we needed to do to survive and respond to the epidemic. He knew that every person, no matter their resources or station in life, had something important and powerful to contribute and it started with opening their mouths and being heard, which is what he demanded of everyone.
The "spawn of Larry Kramer," as someone once described a group of former ACT UP activists, were mostly gay white men and I wonder how many of them would have found their way to activism absent Larry's influence.
When I got the news of his death, I was on a call with a representative from Pennsylvania Governor Tom Wolf's office and Pennsylvania Secretary of Health Rachel Levine's office, as well as one of our County Commissioners and our Borough Council President.  I read the text and it immediately struck me that without Larry Kramer, I might not be as active and engaged in the coronavirus pandemic as I am.
The epidemic hijacked many lives; Larry helped some of those lives get redirected into activism that, for some, turned into a life's work.
The bellicose, belligerent and sometimes abusive public Larry Kramer persona never matched the private persona that was gentle, caring and wanted to make sure his friends were well-loved, employed and engaged in activism.  It was, to an extent, a character, something he stepped into strategically when he felt it was required.
When David Drake and I were working on producing his play and wanted to title it "The Night Larry Kramer Kissed Me," one prospective investor wouldn't commit until I got a note from Larry promising not to sue us for using his name.  I took Larry to see a workshop performance of the play at Dixon Place (then Ellie Kovan's living room!) and he got emotional and had tears, at times tightly gripping my hand.  As the room emptied, Larry and I sat there; I was waiting for him to say something.
"I'm not going to give you permission to use my name," he said.  I was surprised.  "But I won't sue you!" he continued, explaining that he didn't want anyone to think he had somehow facilitated the production. He was really proud of the play and he acknowledged that it contributed significantly to his growing fame.
Larry saw not just himself, but the broader queer community that emerged in the late 70s and early 80s in historical terms. When he discovered factoids that supported his hypotheses about famous historical figures being gay, he would get elated, it was almost like getting high.
When C.A. Tripp died, he was working on a book about Abraham Lincoln being gay.   (Tripp wrote the landmark The Homosexual Matrix, that helped lead the APA to declassify homosexuality as a mental disorder in the 1970s).  Tripp and Larry were in touch in the last weeks of Tripp's life and Larry was trying to fulfill what he said was a request of Tripp's, to get the Lincoln book published.
It's a long story, but I had occasion to visit Tripp's library in his home not long after he died. I was casually perusing his collection of hundreds of books about Lincoln. I had already read Tripp's mostly-finished manuscript, but I was pulling volumes off the shelves of his library and checking out the many scribbled notes Tripp wrote in the margins or on post-it notes.
One of the books was a copy of the autopsy report on the President and the doctor who performed the autopsy wrote, (paraphrased from memory), "The President has the face of an old man, but the body of a Greek God."  When I told Larry this, his eyes lit up. "Old Abe was a stud!" he said.
Another book was written by a one-time law partner of Lincoln's from the early 1850s, I think named Rankin.  In his book, written around 1910 if memory serves, he wrote about how obsessed Lincoln was with "Leaves of Grass" when it was self-published, I believe, by the then-unknown poet Walt Whitman. Rankin wrote that Lincoln took to reading aloud from Whitman's work, telling people to pay attention to Whitman, that he was a great talent from which more would be heard. Lincoln took the book home one night and brought it back the next day, telling Rankin if he left it at home, the "womenfolk would burn it." When I read that passage to Larry, he positively cackled with excitement.
Larry could gossip about hypothetically gay historical figures the same way he gossiped about contemporary friends.  When he called Alexander Hamilton the "prick-tease of the Revolution" and explained in detail how Washington arranged it so Hamilton shared his tent, he could just as easily have been talking about a group of friends at a house party on Fire Island.
One of Larry's warnings—he always was warning us of what was to come—over the last 25 years that I don't think has been heard clearly enough is how temporal our LGBT gains could be.  So much of what we have accomplished politically since Stonewall is fragile and at risk. We are seeing a systematic dismantling of equality protections around the globe.
It is great to admire Larry's legacy, but what he's said in recent years is just as or more important for us to hear.
Sean Strub is a longtime AIDS activist, founder of POZ Magazine, author of Body Counts,  hotelier, and Mayor of Milford, Pennsylvania. 
Photo of Larry Kramer in Washington DC by Karen Ocamb
$48 million earmarked for HRSA centers in effort to beat HIV/AIDS
"Community health centers are often a key point of entry to HIV prevention and treatment services, especially for underserved populations"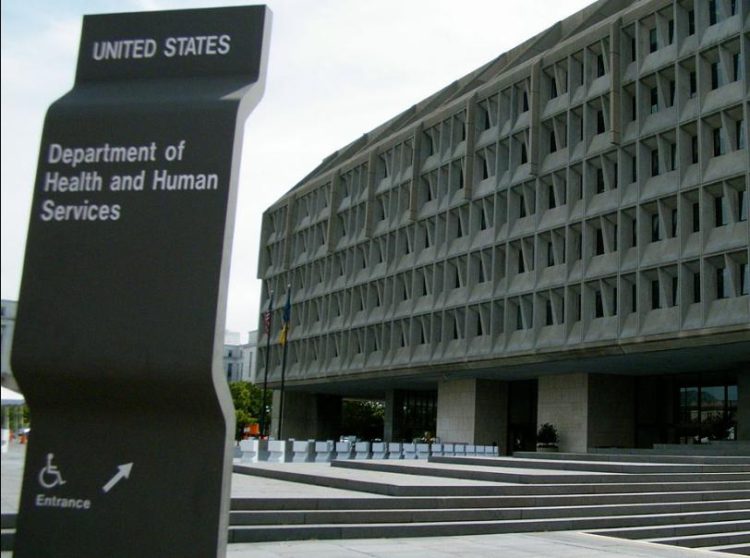 WASHINGTON – The Biden administration has awarded more than $48 million in allocations earmarked to medical centers under Health Resources & Services Administration in localities with high incidents of HIV infection as part of the initiative to beat the disease.
Xavier Becerra, U. S. Secretary of Health and Human Services, in a statement said that the contributions are key component of the initiative, which is called "Ending the HIV Epidemic in the U.S." and seeks to reduce new infections by 90 percent by 2030.
"HHS-supported community health centers are often a key point of entry to HIV prevention and treatment services, especially for underserved populations," Becerra said. "I am proud of the role they play in providing critical services to 1.2 million Americans living with HIV. Today's awards will ensure equitable access to services free from stigma and discrimination, while advancing the Biden-Harris administration's efforts to ending the HIV/AIDS epidemic by 2025."
The $48 million in government spending allocations went to HRSA centers 71 HRSA-supported health centers across 26 states, Puerto Rico and D.C. — areas identified with the highest rates of HIV infections — to expand HIV prevention and treatment services, including access to pre-exposure prophylaxis (PrEP) as well as outreach and care coordination, according to HHS.
The Ending the HIV Epidemic was set up under the previous administration, which made PrEP a generic drug after an accelerated effort and set a goal of beating HIV by 2030. Biden has continued the project, after campaigning on beating HIV a full five years earlier in 2025. Observers, however, are skeptical he can meet that goal.
Diana Espinosa, acting administrator for the Health Resources and Services Administration, (HRSA) said in a statement the $48 million will go a long way in reaching goals to beat HIV/AIDS.
"We know our Health Center Program award recipients are well-positioned to advance the Ending the HIV Epidemic in the U.S. initiative, with a particular focus on facilitating access to PrEP, because of their integrated service delivery model," Espinosa said. "By integrating HIV services into primary care, and providing essential enabling services like language access or case management, HRSA-supported health centers increase access to care and improve health outcomes for patients living with HIV."
Surviving Voices, "Substance Users, the Recovery Community & AIDS
The Surviving Voices storytelling initiative is being recognized for its powerful work in helping tell the story of AIDS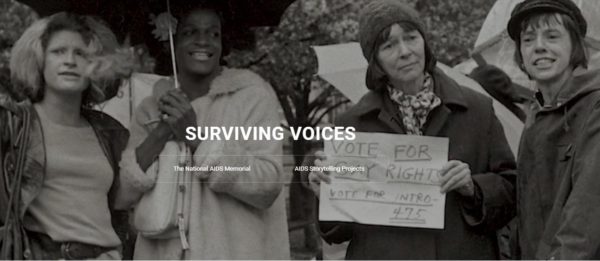 SAN FRANCISCO – The National AIDS Memorial Surviving Voices storytelling initiative is being recognized for its powerful work in helping tell the story of AIDS through the voices of survivors of the pandemic, now in its 40th year.
More than 700,000 U.S. lives have been lost since the first cases of AIDS were first reported in 1981. Today, more than 1.2 million people are living with HIV, with a disproportionate impact in communities of color and in southern U.S. states.
The Memorial has officially released its most recent mini-documentary, "Substance Users, the Recovery Community & AIDS" following exclusive screenings at two LGBTQ+ film festivals – Frameline45 and SF Queer Film Fest 2021. The mini-documentary, along with deep dive personal interview segments with survivors and advocates, can be viewed on the Memorial's website at www.aidsmemorial.org.
"The National AIDS Memorial is honored to have our Surviving Voices mini-documentary featured at these influential film festivals," said Chief Executive John Cunningham. "It speaks to the important work our organization is doing to share these powerful personal stories of hope, resilience and the journey of survivors around the issue of HIV/AIDS and addiction in an authentic and powerful way."
"Substance Users, the Recovery Community & AIDS" focuses the camera on the unique challenges of HIV/AIDS faced by this community. Through personal stories of survival, the film powerfully captures the journey of AIDS advocates and those of individual survivors living with HIV/AIDS who have struggled simultaneously with the disease of addiction, in raw, honest and forthright conversations. It depicts their individual strength, power, hope and resilience, the importance of community, spirit, self-respect, and the will to live with dignity and pride. It also shows their vulnerabilities, the shame, denial, stigma, and hopelessness they have experienced.
As Queer Chaplain Bonnie Violet Quintana shares, "I can be as I am. Me getting HIV. Me being in recovery – all of that is a big part of Me."
The National AIDS Memorial's Surviving Voices mini-documentaries are produced and directed by Jörg Fockele and funded through a grant by Chevron, a long-standing partner of the National AIDS Memorial. Community partners include the San Francisco AIDS Foundation, The Elizabeth Taylor 50-Plus Network, Stonewall Project and the Castro Country Club.
"We believe in the power of storytelling and the lessons it can teach current and future generations," said Huma Abbasi, General Manager, Health & Medical at Chevron. "Our long-time support for Surviving Voices is part of our commitment to sharing the very human experiences that have shaped 40 years of the AIDS epidemic. At Chevron, our success is tied to the progress and prosperity of the communities where we operate. In line with the U.N. Sustainable Development Goals, we believe that healthy, educated communities are critical to that success."
Surviving Voices is a program of the National AIDS Memorial created to ensure the myriad stories and lessons of the epidemic are captured, curated, and retained for current and future generations. "Substance Users, the Recovery Community & AIDS" is the sixth film produced in this multi-year oral history initiative, which also includes "The Transgender Community & AIDS," "The A&PI Community & AIDS," "Women & AIDS," "The National Hemophilia Community & AIDS," and "The San Francisco Leather Community & AIDS."
"I hope that these mini-documentaries will be as inspiring for current and future generations confronting their own challenges as they were for us when we filmed them," said Fockele.
Learn more about the Surviving Voices, the National AIDS Memorial, its mission, programs and how to provide support at www.aidsmemorial.org.
Surviving Voices Mini-Documentary: Substance Users, Recovery Community and AIDS:
Governor Newsom signs HIV & Aging Act authored by Sen. John Laird
Sponsors of SB 258 include Equality California, AIDS Project Los Angeles (APLA) Health, Services & Advocacy for GLBT Elders (SAGE)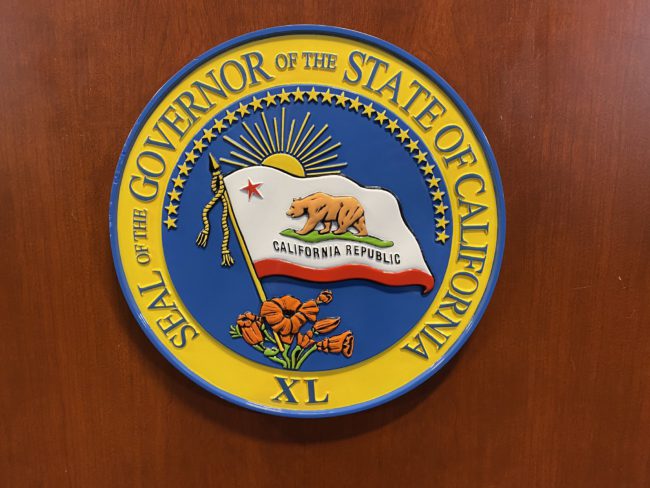 SACRAMENTO – On Friday Governor Gavin Newsom announced the signing of Senate Bill 258, the HIV & Aging Act, authored by Senator John Laird (D – Santa Cruz). Senate Bill 258 will ensure HIV+ seniors are included in the definition of "greatest social need".
"When I was the Santa Cruz AIDS Agency Director in the 1980's, it was our dream to have people living with HIV live into old age," said Senator Laird. "To be very clear, this group was not supposed to age. Governor Newsom signing the HIV & Aging Act is a historic moment for the LGBTQ community, and all those who have been affected by the HIV crisis."
With the recent advancements in HIV treatment, people with HIV can keep the virus suppressed and live long and healthy lives. For this reason, the number of HIV positive older people is increasing. According to a 2018 California HIV Surveillance Report published by the California Department of Public Health, over half of the people living with the virus in California are now aged 50 years or older. This same report shows that 15 percent of newly diagnosed patients were age 50 and older in that same year.
Sponsors of SB 258 include Equality California, AIDS Project Los Angeles (APLA) Health, Services & Advocacy for GLBT Elders (SAGE), and the Los Angeles LGBT Center.

Equality California Legislative Director Tami A. Martin notes, "After surviving the darkest days of the AIDS epidemic, many Californians living with HIV are now over the age of 50, but in dire need of support. Thanks to Governor Newsom, Senator Laird and HIV advocates, the Golden State will now make sure that our elders living with HIV have access to food assistance, job training, transportation or any other vital services. We applaud Governor Gavin Newsom for signing the HIV & Aging Act into law, making California just the second state to ensure older Californians living with HIV don't just continue to survive, but thrive."
"Thanks to effective treatments, people with HIV are living longer than we could have ever imagined just a few decades ago and now a majority of people with HIV in California are over 50 years old. Unfortunately, our current health and social service systems are not yet prepared to address the unique needs of this population," APLA Health Chief Executive Officer Craig E. Thompson said adding; "Many older people with HIV are long term survivors of the AIDS epidemic. They have lost countless loved ones and entire networks of social support. They also continue to face discrimination and alarming levels of stigma. We thank Senator Laird for his leadership on this historic bill to ensure that people aging with HIV have the resources and support they need to thrive and age with dignity."
"We must ensure that LGBTQ seniors have the affirming care and support so they can age in peace with dignity," stated Laird. "It's incumbent upon us to not force individuals back into the closet for them to access adequate care. Once again, I'd like to applaud the Governor for his continued support of the LBGTQ community and to my colleagues for making this a priority bill."
The HIV & Aging Act received unanimous bipartisan support through both chambers of the Legislature and is a legislative priority for the California Legislative LGBTQ Caucus.
Senate Bill 258 will go into effect January 1, 2022.