June 19, 2020 at 9:47 am PDT | by Sirida Graham Terk
Sirida Graham Terk: Here's what I tell my students about racism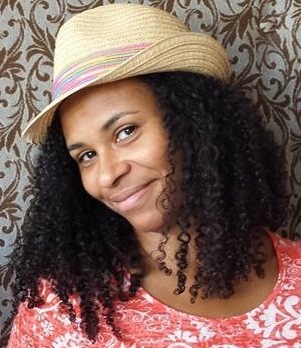 This year, teachers have been fighting a hard battle. We were thrust into distance-learning due to the COVID-19 pandemic and been grappling with how to speak with our students about the even more pervasive pandemic of racism and violence directed toward Black Americans.
This is painful: our students depend on us as educators not only for academic lessons, but also for how to deal with societal challenges through empathy, grace, and strength.
As a woman of color who teaches in a Jewish independent school in Los Angeles, California, I've learned a lot about what it means to teach by example in my journey from student to educator.
At age 10, I became one of the first Black students to integrate the independent school system of Baton Rouge — even then in the early 80s, a period of de facto segregation. As a student of mixed heritage and one of the first people of color to attend an all-White school, I felt like I was "too Black to be White and too White to be Black." It was an incredibly challenging time for me. I constantly questioned my identity and where I belonged.
During those years when I struggled as "the other," one teacher supported me. He was White and though it wasn't a secret that he was gay, it wasn't socially acceptable, either. In that way, we were "others" together. He understood my uncertainty, saw me as who I could be, and helped me figure out how to be more comfortable with my identity.
Years later in graduate school, studying to become an archaeologist and curator, I found out that my favorite teacher had been murdered. He was the victim of a hate crime.
At that moment, everything stopped. It brought me right back to middle school and all my vulnerabilities around being "the other." It was a horrific reality check, thrusting the persistence of hatred and ignorance in our world to the forefront of my conscience.
How many other young people, kids like me, had that teacher helped? Who would be there for them now? And then it occurred to me: it would be me.
That's when I decided to become a middle school teacher.
When I first came to Milken Community Middle School, I saw the way they integrated the humanities with issues of identity, privilege, and civic responsibility. I knew: this is where I belong. I didn't know it then, but Milken's model of self-reflection and community engagement is all "Facing History."
Facing History and Ourselves is an organization that gives teachers the resources to use the lessons of history to examine the breadth and depth of injustice to build a future without it. It was the first time I had been exposed to anything like that, and it was like walking into a lesson on my own life story.
Yet in all my years at Milken, the intersection between the perspectives of individuals and the narrative of human history has never been so important as right now. It is crucial that all students understand the need for empathy, the difference between by-standing and upstanding and who falls within their universe of obligation — because the cycle of history that they are just starting to witness is at a turning point.
The scary historical topics I teach, of stereotyping and scapegoating, have been showing up more and more in our news and in our neighborhoods. Anti-Jewish crimes made up 83% of religion-motivated crimes in LA County in 2018, and the 2020 murders of Ahmaud Arbery, Breonna Taylor, and George Floyd are only the most recent and appalling in a list of injustices against Black people in this country.
There seems to be no shortage of present-day antisemitism, xenophobia, racism, homophobia, transphobia and others forms of bigotry.
Yet, this rise in hate and racism is almost surreal…until it's at your front gate. Which for us, it is.
In December, the Nessah synagogue here in Beverly Hills, the largest Persian synagogue in the country, was broken into and vandalized. This violation was deeply felt among our community. And just a couple days later, hate came to our school. Graffitied on Milken's front gate were the words "time to pay." Similar threats and swastikas were found at two other local schools as well.
More recently, police brutality compounded with the COVID-19 crisis has shown how pervasive racism and bigotry remain in our society, and how quickly people resort to hate-based violence.
This follows a troubling pattern: Hate crimes are on the rise here in our city and across the country. In LA alone, hate crimes have reached their highest point in nearly a decade.
In class, we've been using these moments of vulnerability to look closely at different elements of "anti-other" sentiment, what connects us, and how we can use those connections to expand our universe of obligation. With Facing History's help, we are harnessing this otherness and vulnerability to build a bridge to solidarity, to humanity.
Sadly, hate-motivated violence is increasing at all levels of society, harming even our young people in their schools and communities. What I've come to realize is this: only by seeing each other's realities as just that, pieces of a complex, interwoven, communal reality, will we ever make progress as a society.
But acknowledgement starts with dialogue and needs empowering tools like listening to stories of "the other," finding points of commonality, exercising empathy, and expanding our universe of obligation. The only way we will confront hate successfully is by giving young people the tools to spot and address it in even its smallest forms.
Our children need these lessons, and so do we.
Sirida Graham Terk is a humanities teacher and department chair at Milken Community Schools.