Tech experts fear new US broadcasting chief could jeopardize LGBTQ Internet freedom
Conservative documentarian Michael Pack now heads U.S. Agency for Global Media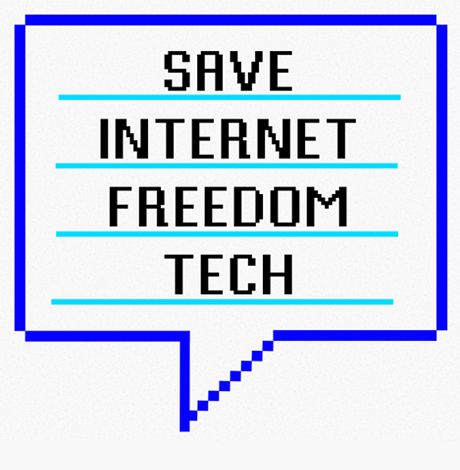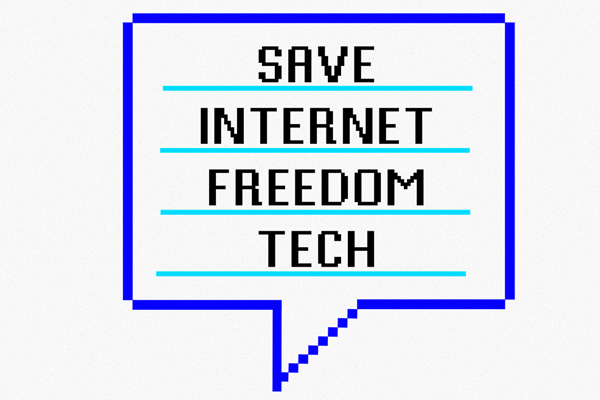 LGBTQ internet freedoms may be at risk on a global scale due to the new leadership at the U.S. Agency for Global Media, according to technology freedom experts.
The agency, which operates independently from the U.S. government, oversees five different entities that include Voice of America and Radio Martí, broadcasting platforms and the Open Technology Fund. This fund is an independent non-profit organization that focuses on advancing global internet freedom by providing internet access, digital privacy tutorials, privacy enhancement and security tools like encryption.
The U.S. Senate on June 4 confirmed Michael Pack, a conservative documentary filmmaker, as the U.S. Agency for Global Media's new CEO. Pack quickly fired then-Open Technology Fund CEO Libby Liu after she announced her resignation with hopes to carry out the rest of her term.
Pack also fired Laura Cunningham, the fund's former president, along with the heads of Radio Free Europe, Radio Free Asia and the Office of Cuba Broadcasting two weeks after his appointment.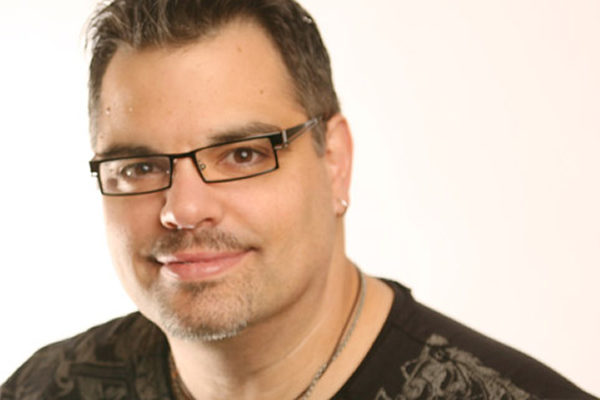 Internet freedom advocates days after the firings circulated an online petition to "Save OTF" and "Save Internet Freedom Tech" to "demand the U.S. Congress continue supporting the Open Technology Fund and global internet freedom." This petition has received bipartisan support from the U.S. House of Representatives and the Senate and has been signed by 506 organizations and companies that include Human Rights Watch and Reddit.
The Open Technology Fund and board members from the U.S. Agency for Global Media also filed a lawsuit against Pack on June 23, claiming the firings were unlawful.
Experts fear movement towards closed source technology
There has been a public outcry from internet security experts who fear these new leadership changes may mean a diversion of funds and a change from open source technology to closed source technology.
Open source technology is a source code format that is publicly available, meaning programmers can read or change the building blocks of an application. A closed source software hides the code from the public, preventing people from viewing or modifying the script.
According to Sandra Ordonez, the director of the Internet Freedom Festival which the Open Technology Fund funds, open source technology is integral to security and privacy because it discourages the creation of "back doors" in apps or software that allow unauthorized users to bypass security measures and gain access to a user's data without their permission or knowledge.
Ordonez in a follow-up email to the Los Angeles Blade said the change to closed source technology may also limit the development of technologies in countries where Microsoft and other tools are not commonly used because of the prohibitive costs of licenses. She added this lack of access forces internet users to become much more dependent on open source alternatives, which are free.
In the 71 countries where it is illegal to be LGBTQ, internet privacy and security measures like the ones provided by the Open Technology Fund are critical safety tools, said Afsaneh Rigot, a program officer at Article 19, a human rights organization focused on defending the freedom of expression and information.
"When we're talking about the privacy and security of groups that are severely marginalized and get impacted most by the structures that oppress them, internet privacy, access, and avenues for protection, are fundamental," said Rigot.
Ordonez also said LGBTQ people are automatically at risk in countries where homosexuality is outlawed or taboo.
"When LGBT people put themselves online, they put themselves at risk," she said.
New leadership is a 'bad omen'
When looking at a new, conservative leadership at the U.S. Agency for Global Media under Pack, Rigot said it "really limits avenues within which we can work with funders that can support this kind of work and create a safer space for our communities. And, it creates a bit of a vacuum in terms of funders that we can trust to do this."
The space is already limited for LGBTQ communities, she said.
Xeenarh Mohammed, the executive director of the Initiative for Equal Rights in Lagos, Nigeria, said Pack's appointment is a "bad omen."
Mohammed was previously a fellow for the fund, working on security training for LGBTQ organizations in Nigeria. Same-sex marriage is illegal in Nigeria and being LGBTQ is still dangerous. Mohammad helped organizations protect files, personal information and digital documents during government raids.
Now, with the Initiative for Equal Rights, Mohammed conducts security training for individuals and organizations designed to help LGBTQ people avoid entrapment, hacking, blackmail and extortion by government actors in Nigeria. The Open Technology Fund currently funds her work.
If the fund diverts her funding or moves to closed-source technology tools, Mohammed said initiatives like her work in Nigeria would "cease to exist."
Mohammed said most of these predictions began as rumors. Once President Trump came into office and later announced in 2018 he intended to name Pack as CEO, she said many herself and other technology experts assumed that there would be a "hostile takeover" of the agency.
Because Pack moved to fire many technology experts within days of his confirmation, Mohammed said she believes that those rumors may be becoming reality.
"All he did was just confirm everything that people expected was going to happen," she said.
Rigot, the program officer at Article 19, said Pack's appointment and the firings of Liu and Cunningham suggest the Trump administration wants to change the structure of the Open Technology Fund.
Firing Liu, Cunningham and other agency leaders hint a potential shift in priorities could happen, such as moving to closed source technology, according to Rigot.
"In theory, potentially, we're moving the barriers and implementing leadership personalities … that ensure that the sort of projects that this administration and this new leadership wanted to be seen as priorities without much resistance [from former leadership]" she said.
Open Technology Fund's future remains uncertain
In 2016, Rigot worked on queer dating apps with Article 19 in Iran, Lebanon and Egypt to "bring in some harm-reduction techniques to support the local groups and the users themselves, and try to mitigate and navigate the risk that they're facing." Users were facing entrapment and targeting from fake users on queer dating apps, which has also happened in several countries that include Egypt and Nigeria.
Rigot's project involved the queer dating app companies themselves, Article 19, local LGBTQ organizations and technologists to find ways to mitigate the targeting of LGBTQ individuals. Now, Grindr has implemented discrete icons and other tools in countries where being LGBTQ is dangerous. For example, researchers saw phones being searched at checkpoints in Egypt, and decided to create a feature that hid the Grindr logo.
"The logo of Grindr itself is so known, one of the things that people wanted for safety reasons was for that logo to be cloaked as a calculator, or a calendar, or something similar, so it didn't cause suspicion," she said.
Grindr has implemented a security message on the app, warning users of entrapment or targeting.
"If you live in any place where being LGBTQ puts you in danger, here are some things that you can do to guarantee your security while using Grindr," reads one such message in Spanish for users in Honduras.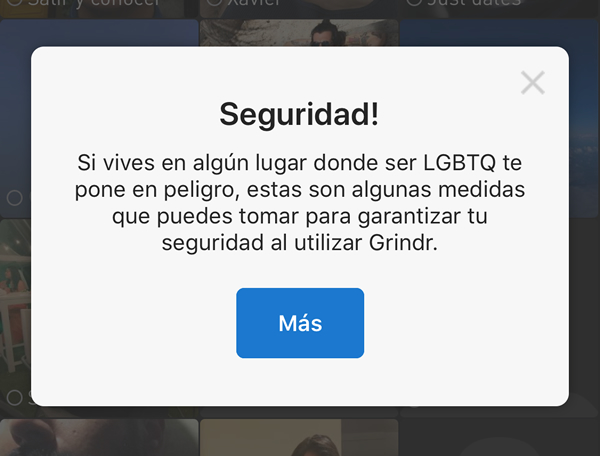 Rigot said projects like this one conducted in 2016 could be halted under Pack.
Mohammed said she feels "helpless" and "frustrated" about the leadership changes and the unknown future of open-source technology.
"Of course, we're not Americans, we don't have a say in what happens in America, but those decisions that are taken affect us greatly," Mohammed said. "All of the communities I belong to have come under attack: Immigrant, Black, queer, Muslim," said Mohammed. "So it's really frustrating to not be able to do something, but I'm hoping that the people in Congress right now who have given bi-partisan support to the [fund]" do that and hold the light ensure that this hostile takeover does not sit," she said.
The U.S. Agency for Global Media and the Open Technology Fund did not respond to the Washington Blade's requests for a comment.
High school students in Maine rescue Pride parade & festival
Maine's motto is "Dirigo" Latin for "I Lead." In keeping with that spirit a group of teens stepped up to make sure Pride happens this year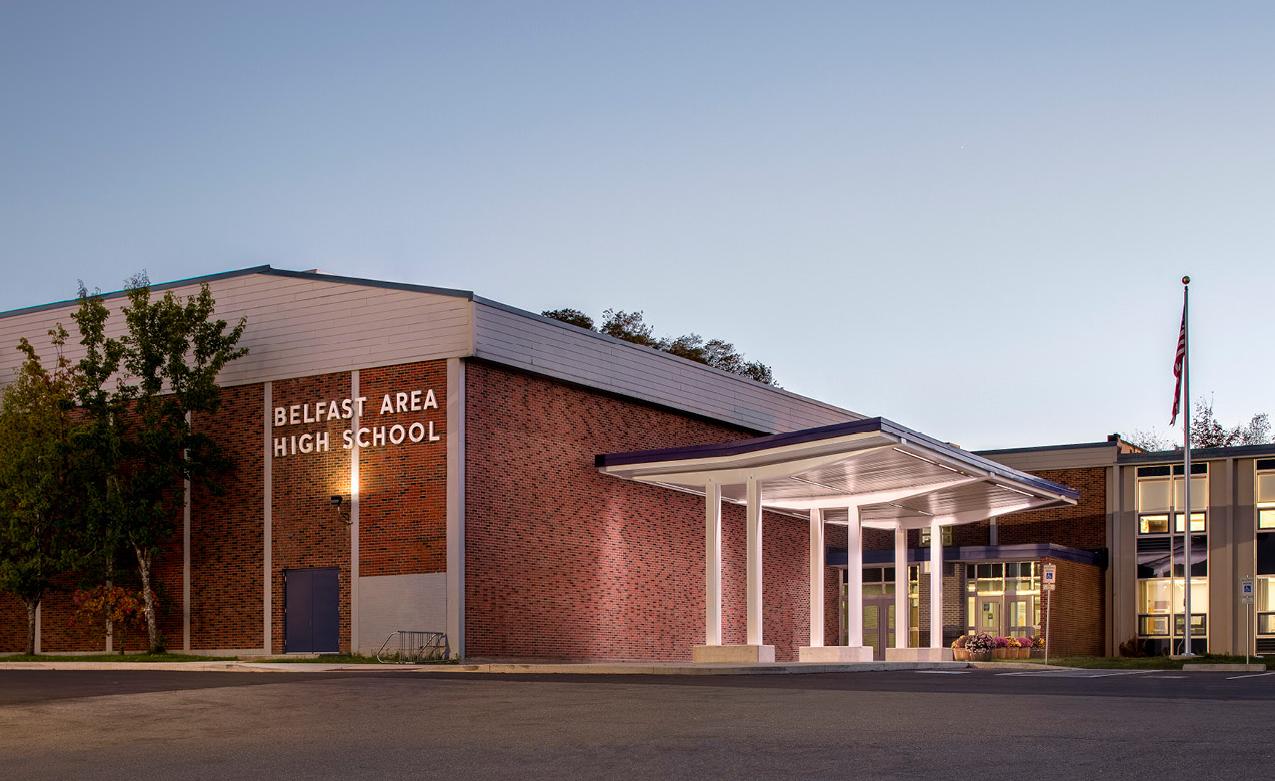 BELFAST, Me. – Located at the mouth of the Passagassawakeag River estuary on Belfast Bay and Penobscot Bay, Belfast is a coastal city of 6,938 people and county seat for Waldo County, 51 miles Southwest of Bangor.
The city is known for being a significant tourist destination in the region over the years due to its antique buildings, historic districts, theater and arts, delicious food, and opportunities to get out into nature.
This year it will be a destination for LGBTQ+ Mainers to celebrate Pride- thanks to some dedicated high schoolers.
The state motto of Maine is "Dirigo" which is Latin for "I Direct" or "I Lead." In keeping with that spirit, The Bangor Daily News reported that when no adults would revive the community Pride parade in Belfast, a group of motivated Belfast Area High School students stepped up to make sure that the event — which has been on a pandemic hiatus — happens this year.
The city's first-ever Pride parade and festival took place in 2016, and became an annual tradition. But no adult organizers had come forward this year to keep the tradition going, the paper reported.
Enter members of the Gender and Sexuality Alliance, which formed at Belfast Area High School eight years ago. According to the Daily News, Willa Bywater, 17-year-old president of the school's GSA decided that keeping Pride alive, especially after the lock-downs and isolation of the coronavirus pandemic, was a critical need not just only for Belfast's LGBTQ+ community but others as well.
Bywater and her fellow 20 club members secured a permit from the city of Belfast, found sponsors, raised money for banners, flags and other expenses and grappled with the procuring of liability insurance. Ultimately, the high school agreed to cover the event under the school's policy, a move that surprised and pleased the teens, Annie Gray, the club's co-advisor told the Daily News.
Bywater noted that it has been a lot of work to organize the parade — but it's well worth it.
"I think that this is the Pride parade for Waldo County, and it feels really important," she said. "After all these years of COVID, it's important to remind ourselves that we're all still here and still going."
The students found support from local businesses the Daily News also reported.
Seth Thayer, a local businessman who was delighted that the high school students have taken the initiative to organize the event and that it will happen again this year. There's something special about the way that rainbow flags fly from homes and businesses all over the city during Pride, he told the paper.
"The thing I love about Pride is that the whole town is involved," he said. "It's such an isolating feeling, to have to hide yourself. And just to see that visual support from people that you don't know, just seeing the Pride flag, it's a powerful thing. I'm excited that it's going to happen."
Thayer said he was glad to make a financial contribution to the students, who have been canvassing for donations.
"I'm really happy that the high schoolers took it over," he said. "I think they'll do a good job. Kids always bring a new energy to things."
Those interested in participating in the Belfast Pride parade are asked to meet at Belfast Area High School at 10:30 a.m. Saturday, June 4, and the parade will begin at 11 a.m. The parade will end just before the Public Landing and Heritage Park.
U.S. Army considering letting LGBTQ+ troops transfer out of hostile states
This policy tweak to the existing Army regulations pertaining to compassionate reassignment would clarify the current standard rules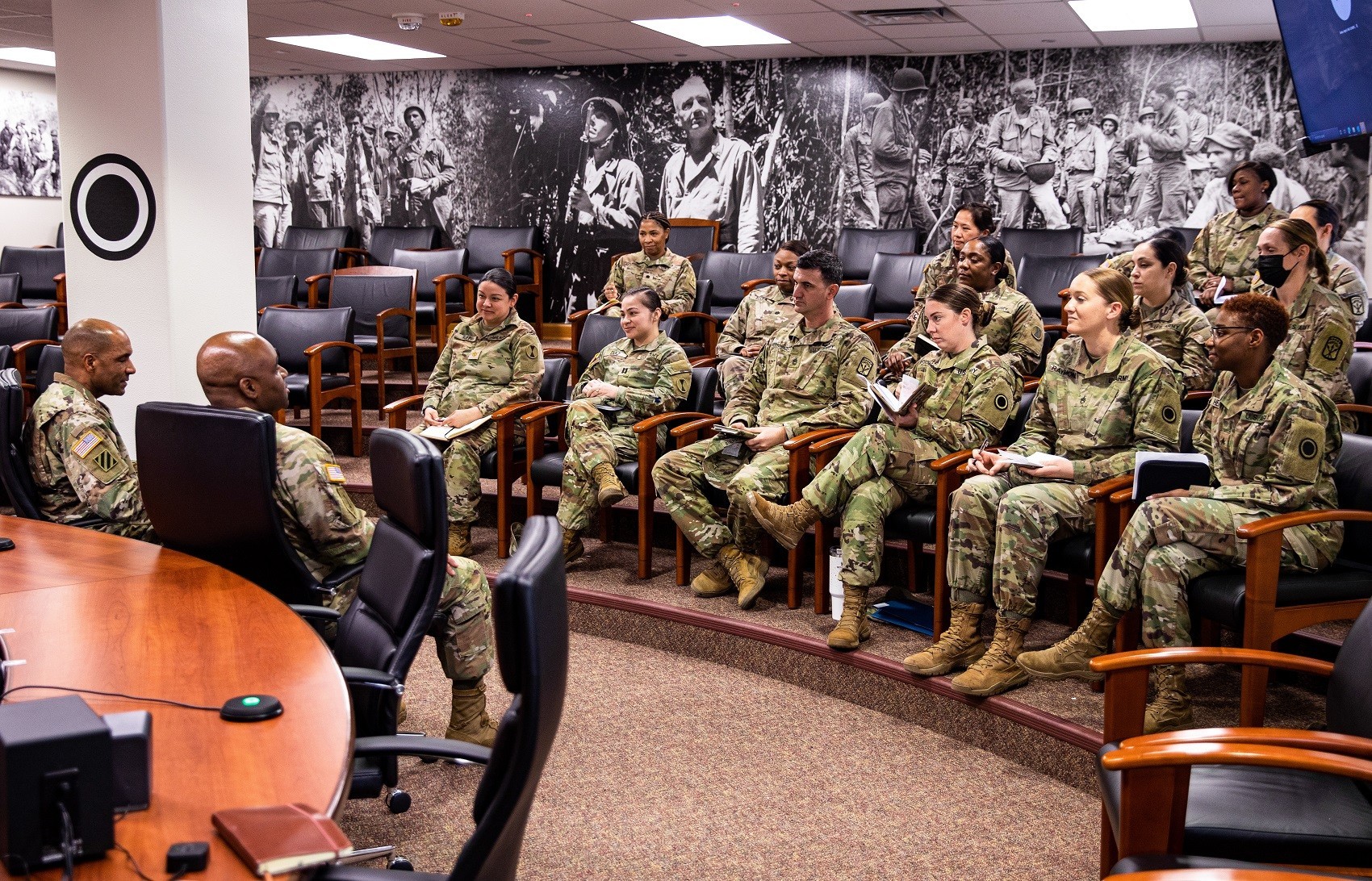 ARLINGTON, Va. – A draft policy is circulating among top officials of the U.S. Army that would allow soldiers to be able to request a transfer if they feel state or local laws discriminate against them based on gender, sex, religion, race or pregnancy.
Journalist Steve Beynon writing for Military.com reported last week the guidance, which would update a vague service policy to add specific language on discrimination, is far from final and would need approval from Army Secretary Christine Wormuth. But if enacted, it could be one of the most progressive policies for the Army amid a growing wave of local anti-LGBTQ+ and restrictive contraception laws in conservative-leaning states, where the Army has a majority of its bases and major commands.
"Some states are becoming untenable to live in; there's a rise in hate crimes and rise in LGBT discrimination," Lindsay Church, executive director of Minority Veterans of America, an advocacy group, told Military.com. "In order to serve this country, people need to be able to do their job and know their families are safe. All of these states get billions for bases but barely tolerate a lot of the service members."
This policy tweak to the existing Army regulations pertaining to compassionate reassignment would clarify the current standard rules, which are oft times fairly vague.
A source in the Army told Beynon the new guidance has not yet been fully worked out through the policy planning process or briefed to senior leaders including the Army Secretary or the Office of the Secretary of Defense Lloyd Austin.
"The Army does not comment on leaked, draft documents," Angel Tomko, a service spokesperson, told Military.com in an emailed statement. "AR 600-100 and 600-200 establish the criteria for which soldiers may request for a compassionate reassignment. The chain of command is responsible for ensuring Soldiers and Families' needs are supported and maintain a high quality of life."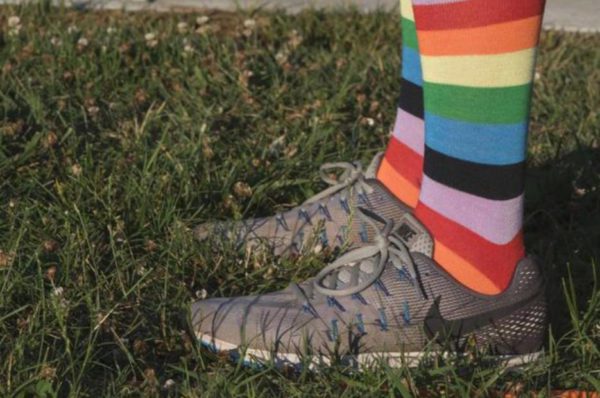 The Crystal City Virginia based RAND Corporation had published a study on Sexual Orientation, Transgender Identity, and Health Among U.S. Active-Duty Service Members in 2015 that listed approximate numbers of LGBTQ+ troops are 6% gay or bisexual and 1% is transgender or nonbinary.
A senior analyst for RAND told the Blade on background those numbers are likely much lower than in actuality as 2015 was less than 4 years after the repeal of 'Don't Ask-Don't Tell' and prior to the Trump enacted Trans service ban in 2017 which was then repealed by the Biden Administration which has had a chilling effect on open service. Another factor is that the current 18-24 year old troops colloquially referred to as 'Gen Z' are much more inclined to embrace an LGBTQ+ identity and that would cause the numbers to be higher than reported.
Also factored in is uncertainty in the tweaking of policy in light of the recent leak of the draft U.S. Supreme Court decision that would effectively repeal Roe v Wade.
According to Military.com it's unclear whether the Army's inclusion of pregnancy on the list would protect reproductive care for soldiers if Roe v. Wade is overturned. That language could be intended to protect pregnant service members or their families from employment or other discrimination, but could also be a means for some to argue for transfers based on broader reproductive rights.
One advocacy group pointed out that the current wave of anti-LGBTQ+ legislation will negatively impact the moral of service members:
"What we're seeing across the board is a small group of elected officials who are trying to politicize and weaponize LGBTQ identities in despicable ways. They're not only doing that to our youth, but the collateral damage is hurting our service members," Jacob Thomas, communications director for Common Defense, a progressive advocacy organization, told Military.com. "[Troops] can't be forced to live in places where they aren't seen as fully human."
Oklahoma Senate passes anti-Trans bathroom bill sends it to Governor
The law stipulates that all students must use bathrooms and locker rooms that match the sex listed on their birth certificates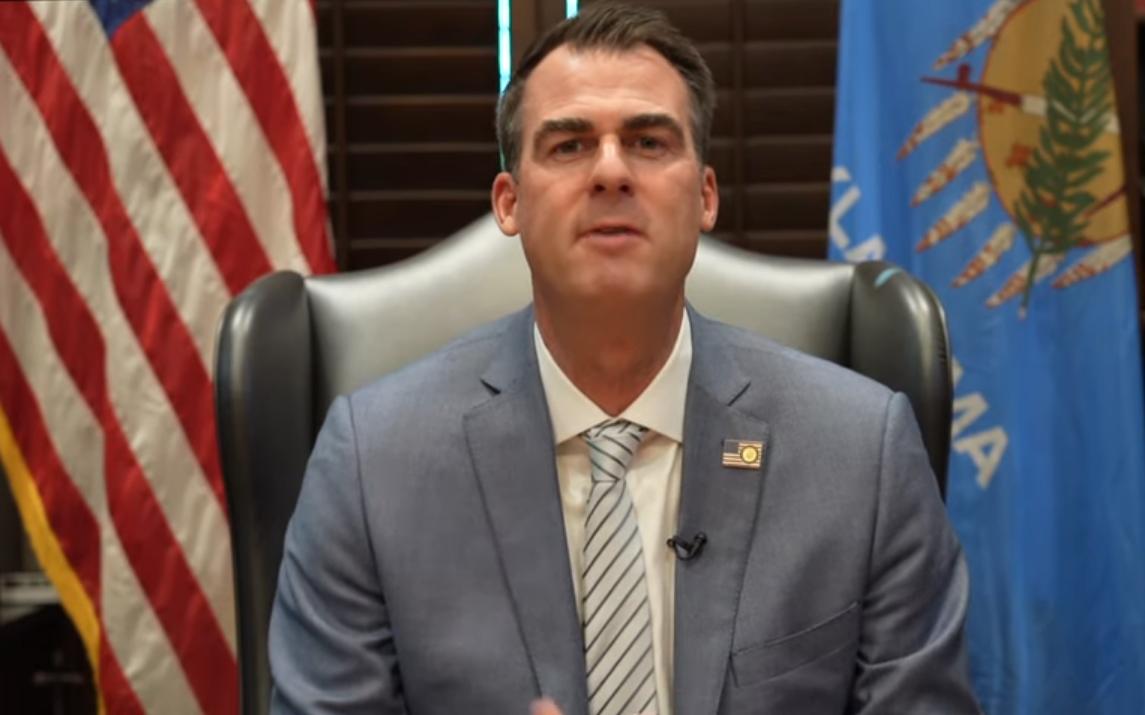 OKLAHOMA CITY – The Oklahoma Republican-majority state Senate passed SB 615 in a 38-7 vote, a measure that will bar transgender students in pre-K through 12th grade at public and public charter schools in the state from using bathrooms consistent with their gender identity.
The bill now heads to Republican Governor Kevin Stitt and will be effective upon his signature into law.
The law stipulates that all students must use bathrooms and locker rooms that match the sex listed on their birth certificates. Transgender students who decline to use the restroom required under the measure would have to use "a single-occupancy restroom or changing room" provided by the school.
At the end of April Stitt signed that explicitly prohibits the use of nonbinary gender markers on state birth certificates and in March he signed into law Senate Bill 2, a bill which would restrict transgender girls from playing on school sports teams that match their gender identity.