August 7, 2020 at 8:20 am PDT | by Michael K. Lavers
Congresswoman asks FCC to investigate Puerto Rico gossip show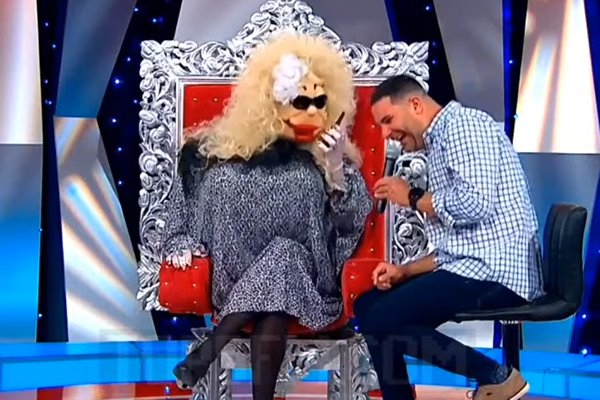 A New York congresswoman has called for the Federal Communications Commission to investigate a Puerto Rican gossip show that has come under fire for anti-LGBTQ and racist comments.
Congresswoman Nydia Velázquez, who was born in Puerto Rico, on Wednesday in a letter to FCC Chair Ajit Pai said she is "writing to denounce a pattern of xenophobic and racist remarks" on "La Comay", which airs on Mega TV.
A life-sized puppet named La Comay that Antulio "Kobbo" Santarrosa voices hosts the show.
Puerto Rico Para Tod@s, a Puerto Rican LGBTQ advocacy group, and the Human Rights Campaign are among those that demanded Mega TV cancel "La Comay" after Santarrossa in June mocked Ana Irma Rivera Lassén, a lesbian woman of African descent who is running for the Puerto Rico Senate. Velázquez in her letter to Pai notes "La Comay" last week "made racist and xenophobic remarks" against Puerto Rico Sen. Eduardo Bhatia, who is running to become the U.S. commonwealth's next governor, and his wife.
Bhatia was born in El Salvador, and his wife is from Panama.
"Xenophobia, homophobia, and racism must not be tolerated or ignored," wrote Velázquez in her letter. "The use of such vitriol during a prime-time television show endangers the welfare of the island's residents."
"I believe the FCC must ensure that any programs requiring FCC licenses do not unfairly target minorities or any protected classes under the law," she added. "Given the egregious nature of the remarks made by 'La Comay' over the past two months, I request that your agency review the practices employed by this television show. Such vile rhetoric must be addressed head on to ensure the welfare of Puerto Rico's residents and protect the island's most vulnerable and traditionally marginalized residents."
WAPA, a Puerto Rican television station, aired Santarrosa's "SuperXclusivo" program when Pedro Julio Serrano, founder of Puerto Rico Para Tod@s, in 2013 launched a boycott after La Comay mocked a gay man who was murdered.
WAPA subsequently cancelled "SuperXclusivo."
"At that time, I joined thousands of Puerto Ricans in denouncing Santarrosa's homophobic remarks," said Velázquez in her letter. "On January 9, 2013, the show stopped airing on Wapa TV."
"The program made a comeback in 2018 and has been airing again on Mega TV," added Velázquez.
The Los Angeles Blade has reached out to Mega TV's parent company, the SPanish Broadcasting System, for comment on Velázquez's letter.