Beirut explosion nearly destroys LGBTQ group's offices
Helem has joined relief efforts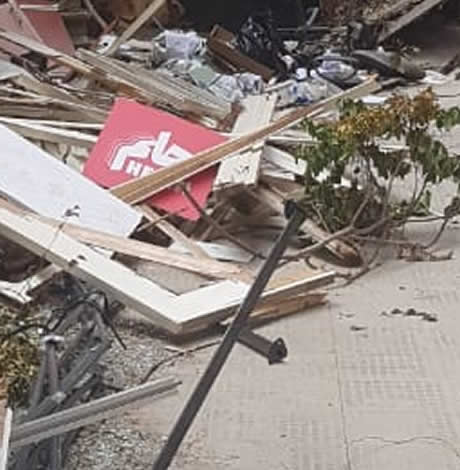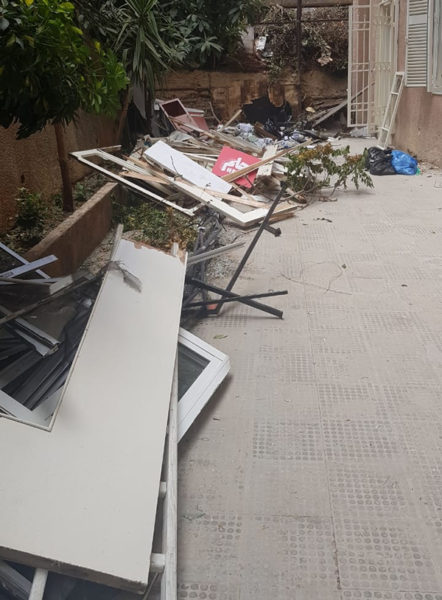 A massive explosion that killed more than 200 people in Beirut on Aug. 4 nearly destroyed the offices of Lebanon's oldest LGBTQ advocacy group.
Helem's offices are located less than a mile from the city's port where the explosion took place. Helem Executive Director Tarek Zeidan on Monday told the Los Angeles Blade during a Skype interview the blast damaged buildings up to 10 miles away.
"You can imagine how close we were," said Zeidan. "Nothing much of inside the center remains: Doors, windows, fixtures, furniture, everything was blown out."
Zeidan said the explosion injured several Helem staffers.
"They had to be taken to the hospital that night for their wounds to be stitched, but thankfully no one lost their life," he said.
Helem was founded in 2001.
Its offices are located in Beirut's Mar Mikhael and Gemmayzeh neighborhoods, which Zeidan described to the Blade as "the most vibrant … most LGBT-friendly neighborhoods in the entire Arab World, much less in Lebanon and in the city." Zeidan said a lot of bars, coffee shops, art galleries and nightclubs were located in the area.
"All of that has been destroyed," Zeidan told the Blade. "The entire area has been brought down."
Zeidan said most of the buildings in the area that remain standing are not structurally sound. Zeidan added "nothing inside" Helem's offices "is salvageable."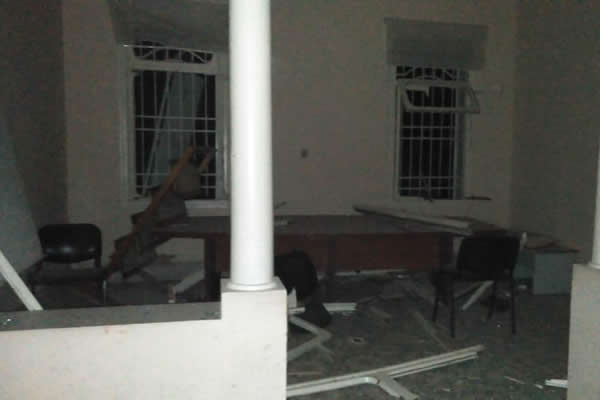 Zeidan and his partner live more than a mile away from the blast's epicenter.
Zeidan told the Blade the explosion caused "one entire side of the house to sort of implode inwards with all the glass" and "the living room fixtures blew inside as well." Zeidan said his partner was in the room "that sort of exploded, but thankfully he wasn't hurt."
"I was not in the house," said Zeidan. "I just came back and saw the carnage and went down and saw the same."
Initial reports indicate a fire that ignited more than 2,700 tons of ammonium nitrate stored in Beirut's port since 2013 sparked the blast. The explosion took place against the backdrop of Lebanon's economic and political crises that the coronavirus pandemic has exacerbated.
Zeidan on July 22 was in Helem's offices when he spoke with the Blade in a Zoom call about the impact the crises and the pandemic has had on Lebanon's LGBTQ community.
"You're not exaggerating when you say things are really bad," said Zeidan.
Zeidan noted to the Blade that Helem at the beginning of the pandemic launched food and clothing drives.
Zeidan during the Zoom call also said Helem was working to create what he described as a "community kitchen" to provide people in need with hot, nutritional meals twice a week. Zeidan also said Helem worked with the American University of Beirut to create a clinic within its medical center that would provide free diagnostic services to LGBTQ people.
Helem is among the organizations that participated in last October's anti-government protests that forced then-Prime Minister Saad Hariri to resign. Prime Minister Hassan Diab and his Cabinet on Monday resigned amid growing outrage over the blast.
Zeidan is among those who police tear gassed on Sunday during anti-government protests in Beirut. Zeidan's voice was hoarse when he spoke with the Blade on Monday.
"Yesterday it wasn't outrage," he said. "It was rage. It was rage against everybody: Not just the people responsible, not just the people that ran the port, not just the political sponsors. It was rage against subsequent governments, of subsequent bad governance and corruption and murder and theft and the deliberate impoverishment of the Lebanese people and the fattening of the pockets of the political elite and ruling class."
Zeidan told the Blade the Lebanese people have launched their own relief efforts without assistance from their country's government. Zeidan said Helem volunteers and staff "immediately joined" them.
"Many of our volunteers are out on the streets cleaning up debris or assisting the makeshift community kitchens," he said. "We've dedicated funds to support people who are seeking shelter from the community, particularly because so many places are unlivable, even if they are structurally sound."
OutRight Action International launches Helem fundraiser
Zeidan said Helem will continue to collect food and distribute it to people who are in need. OutRight Action International has also launched a fundraiser to help Helem and members of Lebanon's LGBTQ community recover from the blast.
"We are going to survive and the center will survive," Zeidan told the Blade.
"We're worried about the community and our friends and neighbors and people in the heart of the city," he added.
OutRight Action International notes 100 percent of the fundraiser's proceeds "will be passed on to Helem to use for the support of the LGBTIQ community, the center's relief efforts, and any other urgent needs on the ground." OutRight Action International Executive Director Jessica Stern on Monday reiterated her organization's support of Helem.
"Helem, the oldest LGBTIQ organization in Lebanon, was severely damaged in the recent explosion in Beirut. Helem is working to rebuild, while also struggling to support countless LGBTIQ people who have been left homeless, and engage in city-wide relief efforts," Stern told the Blade in a statement. "OutRight's mission is to work with local LGBTIQ organizations around the world to promote LGBTIQ equality."
"When crisis strikes, it is our duty and honor to do what we can to support local activists," added Stern.
Draft of draconian anti-LGBTQ bill in Ghana leaked
Activists and allies could face up to 10 years in prison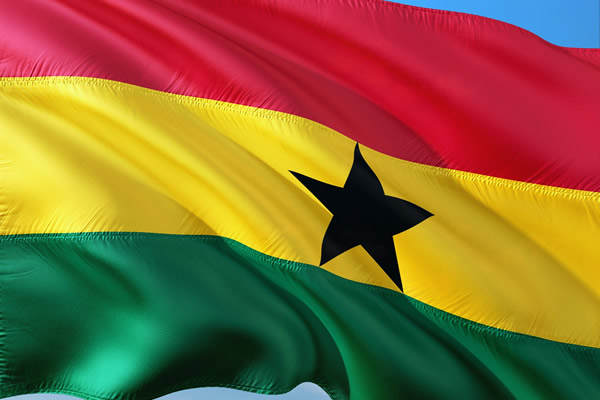 ACCRA, Ghana — A draft of a draconian anti-LGBTQ bill in Ghana has surfaced online.
The "Proper Human Sexual Rights and Ghanaian Family Values Bill" draft is 36-pages long and contains clauses under which LGBTQ people and allies could be sentenced to up to 10 years in prison for supporting and advocating for LGBTQ rights in Ghana. The Guardian newspaper described the proposed measure as "one of the most draconian and sweeping anti-gay laws proposed around the world."
The draft, which has yet to be introduced in the Ghanaian Parliament, details a plethora of behaviors between LGBTQ individuals that would be banned. They include "gross indecency," which is defined as "the public show of amorous relations between or among persons of the same sex." This act, labeled a misdemeanor, can result in "a term of imprisonment no less than six months and not more than one year."
The bill in its current form would additionally propose strict media censorship that would ban media entities and creative individuals from producing content that promotes LGBTQ advocacy. Failure to comply with this provision would result in "not less than five years and not more than 10 years" of imprisonment.
The draft's release follows the May arrest of 21 activists and paralegals who attended a conference on how to advocate for LGBTQ rights.
Rightify Ghana, one of Ghana's most prominent LGBTQ rights groups, released portions of the bill on its Twitter page.
"This bill is a homophobe's dream law," Rightify Ghana's Danny Bediako told Reuters. "The community is shocked at how wide-ranging it is. People are even scared to go out now and some members say they will leave the country if the bill is passed into law. Even those who want to help us will be afraid."
A State Department spokesperson also commented on the situation.
"In Ghana, we are concerned by the increasing anti-LGBTQI+ rhetoric and actions that undermine the human rights of members of that community. We are monitoring the situation closely," the spokesperson told the Los Angeles Blade on Monday in a statement. "In his video address to the [African Union], President Biden affirmed the United States policy to promote the human rights of all individuals, including women and girls, LGBTQI+ individuals, persons with disabilities, and persons of every ethnic background, faith and heritage."
The World Congress of Families, a queerphobic organization, hosted an anti-LGBTQ conference in Ghana in 2019.
"It is clear that this [is] an imported bill with a signature of [the] World Congress of Families (WCF). It is a combination of bills from Russia, Uganda, Nigeria and other places where the WCF [has] been. It's the worst anti-LGBTQ bill ever," says Rightify Ghana on Twitter.
The Human Rights Campaign notes the World Conference of Families during their 2019 conference advocated for the adoption of public policies supporting so-called conversion therapy and attacked sex education and women's rights in Ghana.
The World Conference of Families is an anti-LGBTQ organization based in the U.S. that the Southern Poverty Law Center has designated as a hate group. The World Conference of Families has supported efforts that have further criminalized LGBTQ identity and activity in Russia, Lithuania, Nigeria and Uganda.
"[The WCF] has a long history of exporting its anti-LGBTQ narrative to many parts of Africa, often by framing LGBTQ people and the protection of their human rights as somehow foreign and un-African, a fundamentally inaccurate characterization," says HRC in its report.
The proposed Ghana bill is not unlike other measures on the African continent.
The Nigerian Senate in 2014 passed the "Same-Sex Marriage Prohibition Bill," under which anyone convicted of entering into a same-sex marriage or relationship faced up to 14 years in jail. The measure also criminalized witnessing or supporting LGBTQ-related activities and public displays of same-sex relationships.
Federal Jury convicts Ed Buck in the drug deaths of two Black men
Also convicted on charges of maintaining a drug den, distributing methamphetamine & enticement to cross state lines to engage in prostitution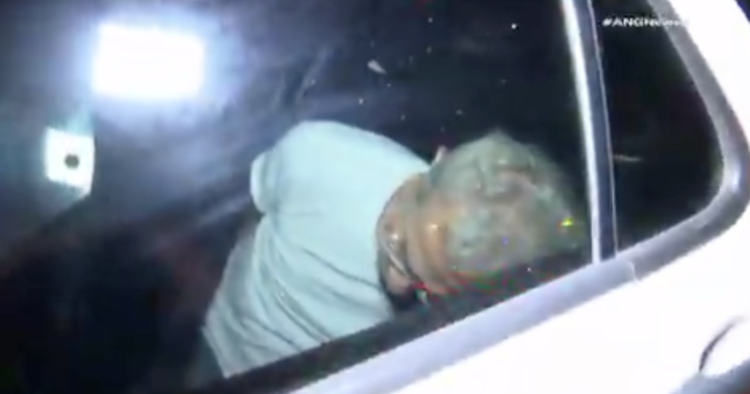 LOS ANGELES – Barely four and a half hours after being handed his case for deliberations, a federal grand jury convicted the former West Hollywood resident and Democratic political activist/donor Ed Buck on the nine-count indictment of charges he supplied the methamphetamine that killed two Black men during 'party-and-play' encounters at his flat.
Buck was also convicted on charges of maintaining a drug den, distributing methamphetamine and enticement to cross state lines to engage in prostitution.
The conviction could mean that Buck, 66, will be facing a sentence where he could spend the rest of his life in prison for his actions that killed Gemmel Moore, 26, in July 2017, and Timothy Dean, 55, in January 2019. The convictions for supplying the meth that resulted in death each carry a minimum sentence of 20 years in prison.
The verdict concluded a two-week trial that featured harrowing testimony of Buck's accusers and victims which was shocking. Prosecutor's use of Buck's seized videos offered jurors a disturbingly graphic look at the chilling indifference displayed by Buck as he victimized those unfortunate to enter his flat.
Buck would solicit his victims on social media platforms, including Grinder, and on Adam4Adam, a gay hook-up site. Buck's profile solicited men who shared his underwear fetish and wanted to "party and play." His profile also contained a 'Rose' emoji which symbolized that he was generous or in plain terms, willing to pay cash for his "party and play."
Jurors heard testimony from several of the Black men victimized that Buck's preference was to personally inject victims, and he pressured or incentivized victims to let him do so, sometimes offering large cash bonuses to coerce a victim to agree to an injection or additional injections. At other times, Buck simply injected victims while they were unconscious.
"I know this has been an arduous, lengthy and difficult process," U.S. District Judge Christine A. Snyder told jurors after she read the verdict shortly after 2 p.m. Pacific.
Christopher Darden, a lawyer for Buck, told the jury his client was on trial "for conduct that millions of people engage in." He dismissed the witnesses against Buck as manipulative escorts and drug abusers who used Buck for his money, the Los Angeles Times reported.
"The evidence is going to show that these grown men made a conscious decision to go to Ed Buck's apartment for whatever reason," Darden said in his opening statement.
Ludlow Creary II, another of Buck's attorneys, argued that his client did nothing more than enjoy party-and-play sessions involving drugs and sex with men he met online. Buck could not be held responsible for the serious medical conditions that caused the deaths of the two men at his apartment 18 months apart, Creary argued in court.
"This is a subculture, a lifestyle that may be shocking to some of us," Creary said during his summation. "Everyone involved was there voluntarily."
The Times noted that Assistant U.S. attorney Chelsea Norell called the defense's strategy "despicable victim shaming."
Buck showed no emotion as he heard the verdicts.
U.S. District Judge Christina Snyder did not set a sentencing date, but scheduled post-trial motions on Aug. 9.
"It was a tremendous honor to vindicate the rights of the victims," Norell told reporters after the verdict was read.
U.S. Appellate Court rules against anti-LGBTQ website designer
In the 2-1 ruling, the court said Colorado had a compelling interest in protecting the "dignity interests" of members of marginalized groups.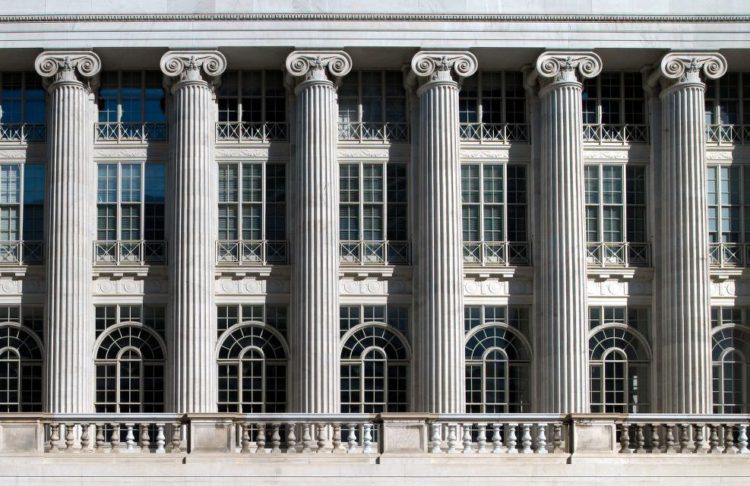 DENVER – A three judge panel of the U.S. 10th Circuit Court of Appeals on Monday ruled against a Lakewood, Colorado based web designer who sued to challenge the state's anti-discrimination law, claiming that it would force her to design wedding websites for same-sex couples which violated her 'Christian' beliefs.
Lorie Smith, represented by anti-LGBTQ legal group, the Alliance Defending Freedom, (ADF)- listed by the Southern Poverty Law Center as an anti-LGBTQ extremist hate group, claimed in court filings that the Colorado law violated Smith's freedom of speech and freedom of religious expression.
In the 2-1 ruling, the panel said Colorado had a compelling interest in protecting the "dignity interests" of members of marginalized groups through its law.
The law that is being challenged by Smith and ADF is the same one that was argued before the U.S. Supreme Court and decided in 2018, Masterpiece Cakeshop, Ltd., et al., Petitioners v. Colorado Civil Rights Commission, et al., in the case of another Lakewood business and individual, Jack Phillips.
The high court in the Masterpiece Bakeshop case narrowly ruled in a 7–2 decision, the Colorado Civil Rights Commission had not acted employing religious neutrality. In the decision Associate Justice Anthony Kennedy, writing for the court majority on Monday, said it is "unexceptional" that Colorado law "can protect gay persons in acquiring products and services on the same terms and conditions that are offered to other members of the public," but at the same time, "the law must be applied in a manner that is neutral toward religion."
The high court however did not rule on the broader intersection of anti-discrimination laws, free exercise of religion, and freedom of speech, and whether a business can invoke religious objections to refuse service to LGBTQ people.
In a statement the ADF's senior counsel, John Bursch noted that the group would appeal Monday's ruling. "The government should never force creative professionals to promote a message or cause with which they disagree. That is quintessential free speech and artistic freedom," Bursch said.
"This really isn't about cake or websites or flowers," Lambda Legal senior counsel Jennifer C. Pizer said in a statement. "It's about protecting LGBTQ people and their families from being subjected to slammed doors, service refusals and public humiliation in countless places – from fertility clinics to funeral homes and everywhere in between."
Lambda Legal, is a legal group that fights for the civil rights of LGBTQ people and had submitted a brief supporting the state's anti-discrimination law in the case.
Colorado Solicitor General Eric Olson questioned whether Smith should even be allowed to challenge the law since she had not started offering wedding websites yet, the Associated Press reported.
But if she did, Olson said, her argument would mean she would refuse to create a website for a hypothetical same-sex couple named Alex and Taylor but agree to make the same one for an opposite-sex couple with the same names. He said that would be discrimination under the Colorado Anti-Discrimination Act, which prohibits discrimination on the basis of sexual orientation.
Judge Mark Beck Briscoe wrote in Monday's majority opinion (303 Creative, et al. v. Elenis, et al.) that "we must also consider the grave harms caused when public accommodations discriminate on the basis of race, religion, sex, or sexual orientation. Combatting such discrimination is, like individual autonomy, `essential' to our democratic ideals."
In his dissent, Chief Judge Timothy Tymkovich wrote that "this case illustrates exactly why we have a First Amendment. Properly applied, the Constitution protects Ms. Smith from the government telling her what to say or do."