August 13, 2020 at 5:09 am PDT | by Terry Angel Mason
Surviving COVID nightmare against all odds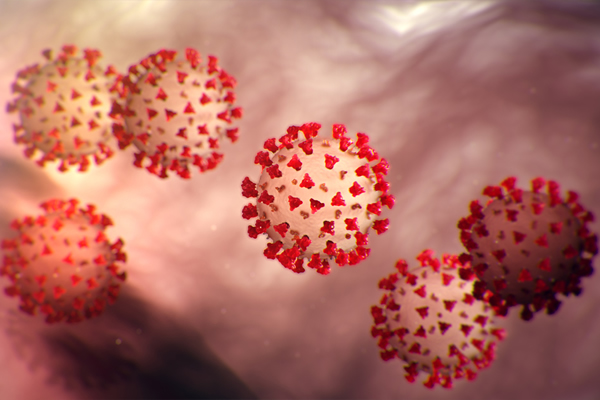 On the evening of March 25, I found myself walking down Wilshire Boulevard in Los Angeles past a homeless woman who had positioned her tent at the corner of a busy intersection. I was a bit irritated because her tent made it almost impossible for me to get across the street to the other side. To make matters even worse, I was extremely ill and could barely breathe.
While walking toward the hospital, I was somewhat disappointed because I couldn't physically make it to the hospital I had initially wanted to go to. I was so ill that I decided to go to a medical center nearer to my home. When I finally reached the hospital I immediately noticed there were numerous tents set up outside to treat the hundreds of people who were infected with COVID-19.
Being that it was late at night, I was able to easily get into the emergency room without having to wait in a long line. Once at the front desk, I struggled to get my identification out of my wallet. Seeing how ill I was, the attendant quickly input the information and called an attending nurse to take me to an examining room.
I was greeted by another nurse who took my temperature and other vitals. After she left, an X-ray technician entered the room and took a few photos. When the technician was finished, a young doctor entered the room and I immediately picked up his negative attitude. I was startled that he was a physician due to his youthful appearance. He introduced himself and explained that he was one of the attending physicians at the hospital. He said to me, Mr. Mason, "I believe you have COVID-19, but there is nothing we can do to help you. You will have to go back home and quarantine." After the doctor gave me blunt instructions, he abruptly left the room leaving me lying there on the examining table. When he exited, it was as though he left the door open for death to enter.
In despair, I began to put my clothes back on, only to be interrupted by another doctor whom I had not been introduced to. He said to me, "Where are you going?! I just reviewed your X-ray and it appears you may have pneumonia and a temperature (classic symptoms of COVID-19). I've arranged to admit you now and I'm sending you directly to the ICU."
After reaching the ICU, nurses hurriedly hooked me up to a heart monitor and IVs that administered fluids and other needed medications.
Suddenly, I realized how ill I was. I'm a 63-year-old African-American male who has survived full-blown AIDS, malaria, and Typhoid fever (while teaching in Africa), cancer, high blood pressure, and cholesterol. Fear gripped me like an armed bandit and a sense of hopelessness came over me as I was forced to accept the fact that the odds were against me.
After being in that particular hospital for seven long days with substandard care, I knew I had to check myself out or I would die. But before I did, two ICU nurses — one male and one female — entered my room dressed in protective gear similar to what an astronaut would wear. I immediately expressed my dismay about being left unattended for what seemed like days on end. I complained about the cold food and the fact that I was connected to so many monitors and IVs, It was almost impossible to walk to the restroom and there was no one there to assist me. Their response was that the hospital was overwhelmed with COVID-19 patients and they simply could not provide me with quality care. What I did not know is something most people my age would never imagine and this is still true today: If a hospital is overwhelmed in the midst of a pandemic, they follow a preset protocol; that being to focus on the patients who are younger and stronger who may have a greater chance of survival. It is no secret that under these conditions some hospitals tend to give less attention to older COVID-19 patients who have pre-existing health issues that would make their recovery almost impossible.
To my dismay, newscasts have emphasized that as of today, nearly 4 million people in the United States are confirmed to be infected with COVID-19 and 160,000 have died. Astoundingly, it has been projected that by September, more than 200,000 will be dead. It is important for older people to be careful, the reason being, if you are in a high-risk category like me, the likelihood of getting out of the hospital is slim.
I slept for several hours in the same clothes I was wearing when I left the hospital, too weak to remove them. Hours later I was jarred out of sleep by a phone call from my brother-in-law who said, "Angel, I know what you've done (referring to checking myself out of the hospital) and you have to go back to the hospital! What he said made sense, though I was reluctant to do it. Nevertheless, I called the paramedics. When they arrived, I answered the door and saw there were four of them and I was relieved because I thought I was finally being rescued.
But my hopes were soon dashed when one of them said, "Sir, we cannot take you to the hospital." "Well I'm still going," was my reply. "How are you going to get there? And he reiterated, "We are not going to take you!"
I had already called my personal physician who called the hospital and I was given clearance to go there. I told them, I'm going and closed the door.
I boarded a city bus while wearing my face mask. The ride seemed as though it took forever. Once there, I walked several blocks to the hospital entrance and it seemed to be the hardest thing I've done in my life. I was literally at the point of collapsing by the time I got to the emergency room doors. To my dismay, the lobby was packed with people, but thankfully they took me ahead of everyone else. Since I already had a positive coronavirus diagnosis, I was taken immediately to ICU.
Days went by and my condition had declined to such a degree that they feared I would not make it through the night.
In spite of all of this, the doctors were furious with me because I refused intubation, which may have been the very thing that saved my life. Little did I know at the time that 89 percent of COVID-19 patients who are intubated eventually die. I went from ICU to a regular room four times. Eventually, they gave up on trying to intubate me and let me stay in a regular room.
I was grateful that my friends and family were diligent in calling to inquire about the status of my condition. I recommend everyone who has a loved one in the hospital do exactly the same because it not only keeps the staff on their toes, moreover, it encourages the patients as well.
During this time, my fiance Joel refused to let me die. Every day he would send me light-hearted videos to lift my spirits. Also, there were thousands of people all over the world diligently praying for me.
At that time, the Centers for Disease Control did not know as much as they know now about COVID-19. People were being told to stay at home and quarantine (and not go to the hospital).
I remember lying in my hospital bed watching President Donald Trump botch the whole thing as the numbers were increasing exponentially daily. He could have possibly saved thousands of lives had he acted promptly with leadership and integrity. Even today he continues to deny the facts about COVID-19 as countless Americans continue to die and become infected.
When I came home from the hospital, I did not realize the whole ordeal would cause me to have PTSD, which I still suffer from. I also had to learn to walk again, and I still had breathing problems because my lungs were damaged. That was the beginning of months of recovery. I liken my experience to a war where thousands of people died. It seemed as if even though I was wounded and stranded in the midst of a nightmarish dream, an angel picked me up, carried me off the battlefield, to give me another chance at life.
Terry Angel Mason is a Los Angeles resident.