FDA approves human trial for treatment to cure HIV
Md. genetic engineering company hopeful gene altering process will work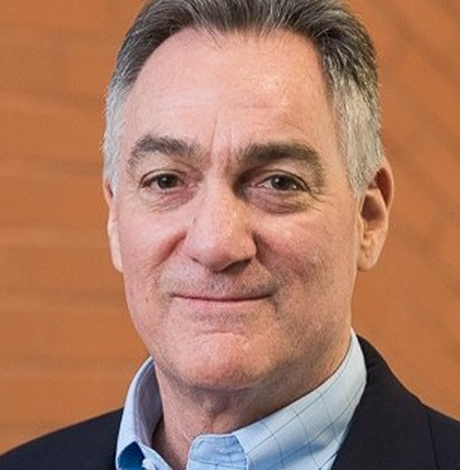 American Gene Technologies, a Rockville, Md.-based gene and cell therapy company, announced on Aug. 11 that it has received approval from the U.S. Food and Drug Administration to begin its first human clinical trial for a unique cell altering treatment that it believes will enable the immune system of people who are HIV positive to permanently eliminate HIV from their body.
"AGT developed a new treatment to repair immune system damage done by HIV and allow natural responses to control the virus," the company says in a statement announcing the approval for its clinical trial. "From its research, AGT believes a cure is attainable and is now taking the significant step of testing in humans."
The statement says AGT is conducting its Phase 1 clinical trials at sites in the Baltimore-D.C. area. It says the Washington Health Institute in Northeast D.C., Georgetown University, and the University of Maryland's Institute of Human Virology in Baltimore will be the three sites for the trials.
According to the statement, the Phase 1 trial will investigate the safety and efficacy of a product the company calls AGT 103-T, "a genetically modified cell product made from a person's own cells." It says the product and treatment should work to remove HIV infected cells from the body and "decrease or eliminate the need for lifelong antiretroviral treatment."
In an online virtual news conference held on Aug. 12, AGT Chief Executive Officer Jeff Galvin explained that the clinical trial involves a multi-step process of extracting blood from an HIV-positive person whose HIV is fully under control through anti-retroviral medication and immediately subjecting the blood to a process of Leukapheresis, which separates a type of white blood cells known as T-cells.
Galvin said the T-cell samples extracted through that process will be sent to a lab, where they will be genetically altered in a process developed by AGT. He said AGT believes the genetically altered T-cells will make them resistant to HIV infection and enable them to do what HIV has prevented human T-cells from doing during the course of the 40-year plus HIV epidemic – to neutralize the virus and prevent it from harming the human body.
Once the gene altering process is completed and an initial waiting period is used to allow the altered cells to multiply in the lab, the cells will be "reinfused" into the body of the person participating in the trial and from whom the original collection of T-cells was obtained, Galvin said.
AGT has said in earlier statements that individuals participating in the clinical trial will initially continue to take their regularly prescribed anti-retroviral medication while testing of their blood continues to determine whether the newly infused T-cells are killing or neutralizing HIV to a degree that will no longer make the anti-HIV medication necessary.
C. David Pauza, AGT's chief science officer and the company's lead researcher in the development of the genetically altered, HIV resistant T-cells, stated at the news conference that under FDA protocol, the process must be shown to be safe and not have significant side effects on the first person to undergo the procedure before the procedure is performed on the second person to participate in the clinical trial.
Pauza said he, Galvin and the AGT team consider the FDA's approval of the clinical trial an important development brought about by years of research and laboratory testing.
"This is momentous news that we have FDA approval to launch Phase 1 and conduct our first human trials," he said in a statement. "We are beyond excited to reach this milestone. This brings us closer to our goal of transforming lives with genetic medicines," he said.
"Based on our successful commercial-scale product manufacturing runs and features of the product observed in our labs, this therapy has a high potential to be effective," Pauza said.
Galvin told the news conference that the current cost for the complete process of extracting cells from an HIV infected person, genetically altering the cells, and reinfusing the HIV resistant T-cells back into the person's body is about $200,000. But he said he's optimistic that the cost of the procedure will go down dramatically as it is used more frequently in coming years. Among other things, he said that the extraction of the T-cells and the genetic alternation process can be done through machines in an automated process that can lower costs.
FDA spokesperson Monique Richards told the Washington Blade the FDA is prohibited by law and regulation from commenting on or acknowledging the existence of an "investigational new drug" application, known as an IND, or whether a clinical trial is taking place.
"The FDA supports the safe clinical development of these products and we are committed to continuing to work collaboratively with industry and the medical and scientific communities to provide the information and guidance needed to help foster the advancement of these promising therapies," Richards said in an email on Friday.
House passes resolution demanding Brittney Griner's immediate release
Detained WNBA star's trial to begin on July 1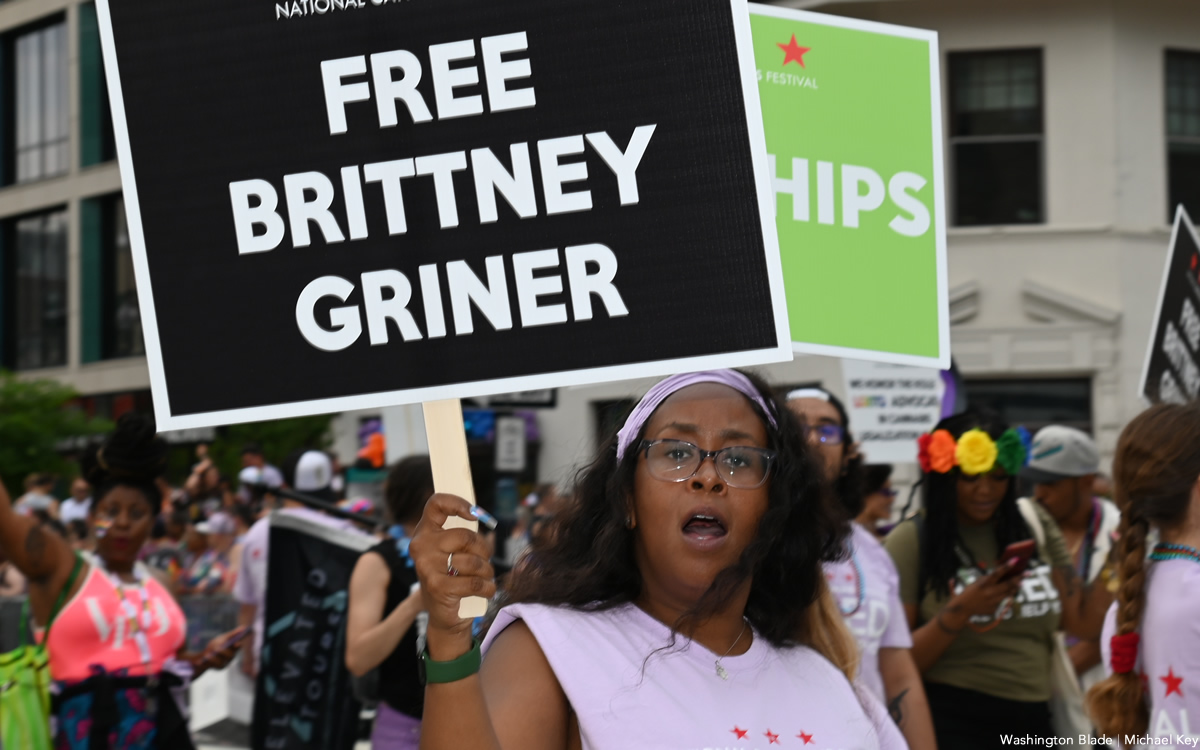 WASHINGTON — In a resolution passed on June 24 by the U.S. House of Representatives, lawmakers called on Russia to immediately release detained WNBA star Brittney Griner. 
Griner was first arrested in Russia in the days leading up to its invasion in Ukraine. Authorities have charged her with drug trafficking after claiming that she attempted to pass through Moscow's Sheremetyevo Airport while in possession of cannabis oil.
The House's resolution, introduced in May by U.S. Reps. Greg Stanton (D-Ariz.), Sheila Jackson Lee (D-Tex.) and Colin Allred (D-Texas), made multiple demands of Russia, including that the country "immediately release Brittney Griner," provide her with consular access and humane treatment and that the U.S. "raise the case of Brittney Griner and to press for her release" in all its dealings with the Russian government.
"This legislation insists on our embassy personnel having access to Ms. Griner and restates our commitment to freeing her now," Lee said in a statement after introducing the resolution. "We continue to pray for her family and we will continue to work together as three members of Congress, along with others, to spread the message that she is held wrongfully and must be freed now."
The resolution also expressed support for both Griner's family and for "all prisoners unjustly imprisoned in the Russian Federation."
Allred, a member of the House Foreign Affairs Committee, took to Twitter following the passage of the resolution.
"I'm proud the House has spoken in passing our resolution and calling for Brittney Griner's swift release," Allred wrote. "Every day an American is held abroad is a lifetime, and I will keep working with @POTUS to do all we can to bring home every American detained abroad."
Griner's WNBA team, the Phoenix Mercury, welcomed the House's passage of the resolution this past weekend.
"[Rep.] Stanton and many others are continuing to work with the White House, State Department and Brittney's family to secure her safe return home," the team wrote on Twitter.
The resolution comes after reporting revealed missteps on the part of the U.S. government in handling communication related to Griner's detention.
According to past reporting, the U.S. Embassy in Moscow failed to connect Griner with outside phone calls permitted by the Russian government when Griner's wife, Cherelle Griner, attempted to call her. Cherelle Griner reportedly called 11 times on June 18 on the couple's fourth anniversary but was unable to reach her wife due to what the State Department claimed to be a "logistical error."
While the resolution is being heralded by its supporters, it contains no provisions intended to enforce the House's demands for the release and humane treatment of Griner and others held by Russia. With less than one percent of criminal defendants in Russia being acquitted, it is unclear whether the resolution will do anything to persuade the country's courts to permit Griner's release.
Griner appeared in Russian court on Monday for a preliminary hearing prior to her trial that has now been scheduled to begin on July 1. It was also confirmed by Griner's attorney on Monday that her detention had been extended for six months pending her trial.
If convicted, she could face up to 10 years in prison.
"We must keep Brittney's case on the forefront and make clear to the White House that her release should be one of the highest priorities for our government," Cherelle Griner said in May.
Sparks, Nevada drag queen story hour disrupted by armed Proud Boy
A Proud Boy approached the library while carrying a gun, causing everyone, including children, to run into the library for safety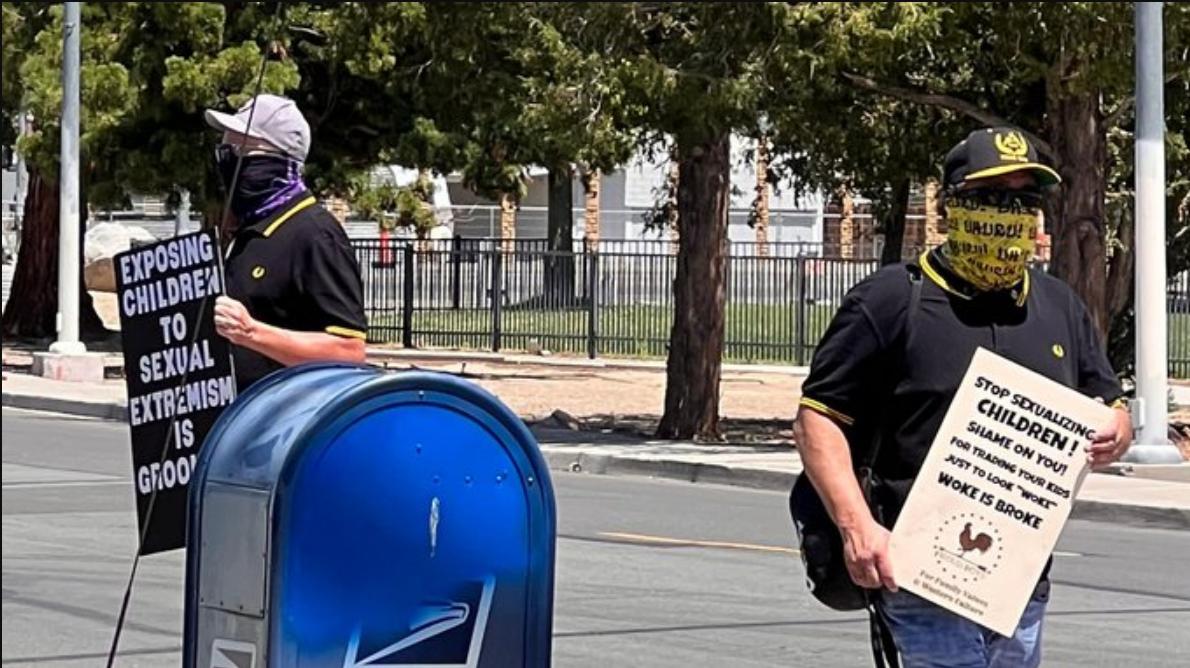 SPARKS, Nv. – An armed man later identified as part of a group of Proud Boys disrupted a drag queen story hour at the Sparks Library Sunday afternoon Reno media outlet KRNV (NBC News 4 and Fox 11) reported.
According to KRNV's account during the event, a group of Proud Boys protested against LGBTQ+ rights outside of the Sparks Library.
The KRNV crew covering the reading event said when the protest came to an end, a man wearing Proud Boys clothing approached the library while carrying a gun, causing everyone, including children, to run into the library for safety.
The Sparks Police Department monitored the protest from a distance, but left soon after. There were no police present when the man approached the building.
Nevada is an open-carry state and according to the Nevada State Police unless a sign is posted or the person is accused of brandishing a weapon, technically for appearances sake, no law was broken or regulation violated Sunday.
Felony arrest in vandalism of Pride Merch at Knoxville Target store
Jonathan Burns was arrested after he was identified by investigators as the suspect in spray-painting a section of LGBTQ+ Pride merchandise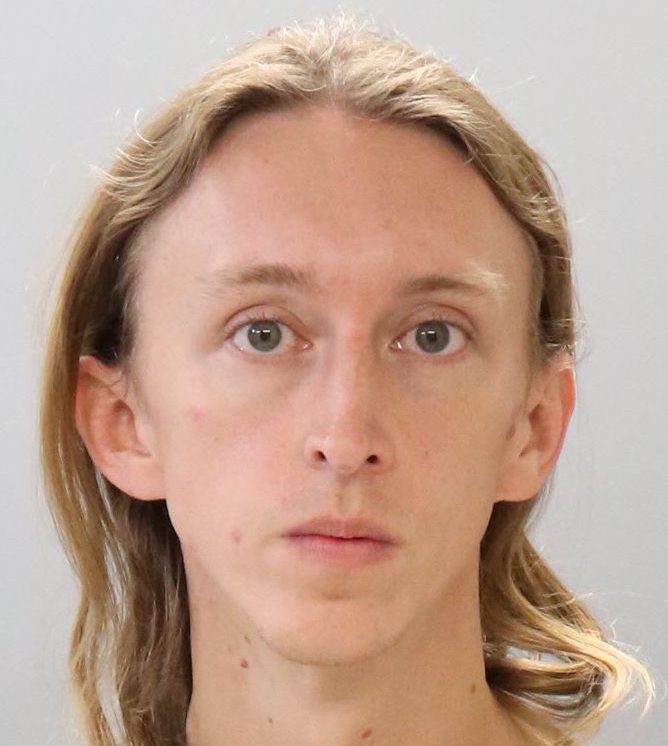 KNOXVILLE – A thirty-one-year-old West Knox resident was arrested last week by the Knoxville Police Department, with the help of the Knox County Sheriff's Office, and charged with felony vandalism at a local Target store.
Jonathan Burns was arrested after he was identified by investigators as the suspect in spray-painting a section of LGBTQ+ Pride clothing & merchandise.
Knoxville NBC News affiliate WBIR-TV, Channel 10 reported:
On June 13 at 2:49 p.m., Burns entered the Target on Parkside Drive and spray-painted an entire section of merchandise placed out for Pride Month, KPD said.
Burns damaged $3,884 worth of clothing, according to KPD. They also said he used red spray paint to destroy the entire section of items as well as a sign in the section, and it was the only section that was vandalized. The sign cost an additional $16 in damages.
An employee had approached Burns and asked him to leave, according to a KPD report.
When Burns left the Target, he dropped the spray paint can on the ground. Fingerprints on the can confirmed Burns' identity. Evidence of him purchasing the spray paint and a bucket hat from local retail prior to the incident was secured. Video from Target and the retailer where the paint and hat were purchased depicted Burns wearing the same clothing, the report said.
With @knoxsheriff's help, Jonathan Burns, 31, was arrested on a felony vandalism charge last night at his West Knox home after he was identified by investigators as the suspect from this incident. He is accused of spray-painting a section of LGBTQ+ Pride clothing & merchandise. https://t.co/tjc507iSaQ pic.twitter.com/jZaBvGKCU4

— Knoxville Police TN (@Knoxville_PD) June 23, 2022