FDA approves human trial for treatment to cure HIV
Md. genetic engineering company hopeful gene altering process will work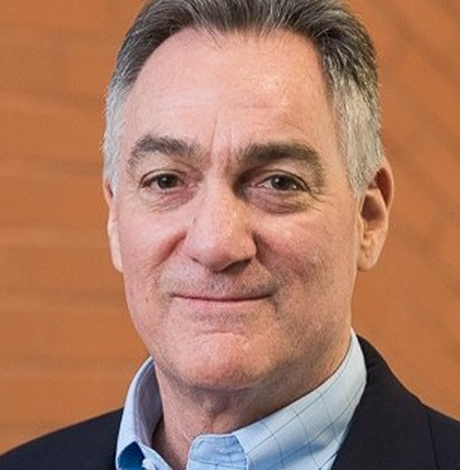 American Gene Technologies, a Rockville, Md.-based gene and cell therapy company, announced on Aug. 11 that it has received approval from the U.S. Food and Drug Administration to begin its first human clinical trial for a unique cell altering treatment that it believes will enable the immune system of people who are HIV positive to permanently eliminate HIV from their body.
"AGT developed a new treatment to repair immune system damage done by HIV and allow natural responses to control the virus," the company says in a statement announcing the approval for its clinical trial. "From its research, AGT believes a cure is attainable and is now taking the significant step of testing in humans."
The statement says AGT is conducting its Phase 1 clinical trials at sites in the Baltimore-D.C. area. It says the Washington Health Institute in Northeast D.C., Georgetown University, and the University of Maryland's Institute of Human Virology in Baltimore will be the three sites for the trials.
According to the statement, the Phase 1 trial will investigate the safety and efficacy of a product the company calls AGT 103-T, "a genetically modified cell product made from a person's own cells." It says the product and treatment should work to remove HIV infected cells from the body and "decrease or eliminate the need for lifelong antiretroviral treatment."
In an online virtual news conference held on Aug. 12, AGT Chief Executive Officer Jeff Galvin explained that the clinical trial involves a multi-step process of extracting blood from an HIV-positive person whose HIV is fully under control through anti-retroviral medication and immediately subjecting the blood to a process of Leukapheresis, which separates a type of white blood cells known as T-cells.
Galvin said the T-cell samples extracted through that process will be sent to a lab, where they will be genetically altered in a process developed by AGT. He said AGT believes the genetically altered T-cells will make them resistant to HIV infection and enable them to do what HIV has prevented human T-cells from doing during the course of the 40-year plus HIV epidemic – to neutralize the virus and prevent it from harming the human body.
Once the gene altering process is completed and an initial waiting period is used to allow the altered cells to multiply in the lab, the cells will be "reinfused" into the body of the person participating in the trial and from whom the original collection of T-cells was obtained, Galvin said.
AGT has said in earlier statements that individuals participating in the clinical trial will initially continue to take their regularly prescribed anti-retroviral medication while testing of their blood continues to determine whether the newly infused T-cells are killing or neutralizing HIV to a degree that will no longer make the anti-HIV medication necessary.
C. David Pauza, AGT's chief science officer and the company's lead researcher in the development of the genetically altered, HIV resistant T-cells, stated at the news conference that under FDA protocol, the process must be shown to be safe and not have significant side effects on the first person to undergo the procedure before the procedure is performed on the second person to participate in the clinical trial.
Pauza said he, Galvin and the AGT team consider the FDA's approval of the clinical trial an important development brought about by years of research and laboratory testing.
"This is momentous news that we have FDA approval to launch Phase 1 and conduct our first human trials," he said in a statement. "We are beyond excited to reach this milestone. This brings us closer to our goal of transforming lives with genetic medicines," he said.
"Based on our successful commercial-scale product manufacturing runs and features of the product observed in our labs, this therapy has a high potential to be effective," Pauza said.
Galvin told the news conference that the current cost for the complete process of extracting cells from an HIV infected person, genetically altering the cells, and reinfusing the HIV resistant T-cells back into the person's body is about $200,000. But he said he's optimistic that the cost of the procedure will go down dramatically as it is used more frequently in coming years. Among other things, he said that the extraction of the T-cells and the genetic alternation process can be done through machines in an automated process that can lower costs.
FDA spokesperson Monique Richards told the Washington Blade the FDA is prohibited by law and regulation from commenting on or acknowledging the existence of an "investigational new drug" application, known as an IND, or whether a clinical trial is taking place.
"The FDA supports the safe clinical development of these products and we are committed to continuing to work collaboratively with industry and the medical and scientific communities to provide the information and guidance needed to help foster the advancement of these promising therapies," Richards said in an email on Friday.
Vigil held after Wilton Manors Pride parade accident
Fort Lauderdale mayor expressed 'regret' over initial terrorism claim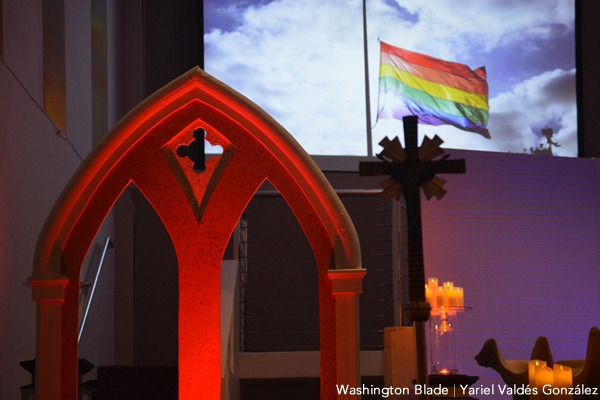 FORT LAUDERDALE, Fla. — More than 100 people on Sunday attended a prayer vigil in the wake of an accident at a Wilton Manors Pride parade that left one person dead and another injured.
The vigil took place at the Sunshine Cathedral in Fort Lauderdale.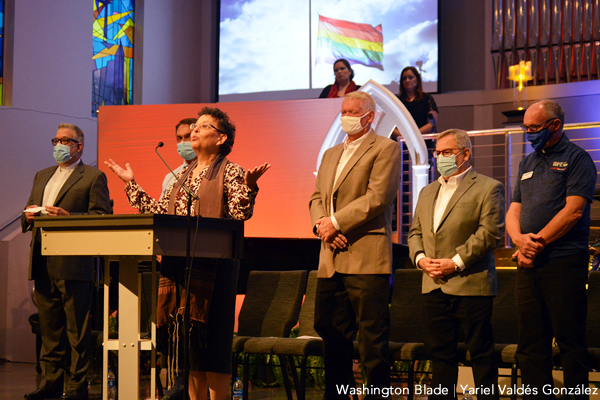 A 77-year-old man who was driving a pickup truck struck two men near the Stonewall Pride Parade's staging area shortly before 7 p.m. on Saturday. One of the victims died a short time later at a Fort Lauderdale hospital.
The pickup truck narrowly missed U.S. Rep. Debbie Wasserman Schultz (D-Fla.), who was in a convertible participating in the parade, and Florida Congressman Ted Deutch.
The driver of the pickup truck and the two men he hit are members of the Fort Lauderdale Gay Men's Chorus. The Fort Lauderdale Police Department on Sunday described the incident as a "fatal traffic crash" and not a terrorism incident as Fort Lauderdale Mayor Dean Trantalis initially claimed.
"As we were about to begin the parade, this pickup truck, this jacked up white pickup truck, dashed across, breaking through the line, hitting people, all of us that were there could not believe our eyes," said Trantalis as he spoke at the vigil.
Trantalis noted the pickup truck nearly hit Wasserman Schultz. He also referenced the arrest of a 20-year-old supporter of former President Trump earlier in the week after he allegedly vandalized a Pride flag mural that had been painted in an intersection in Delray Beach, which is roughly 30 miles north of Fort Lauderdale.
"I immediately knew that something terrible was happening," said Trantalis, referring to the Stonewall Pride Parade accident. "My visceral reaction was that we were being attacked. Why not? Why not feel that way?"
"I guess I should watch to make sure there are no reporters standing by when I have those feelings, but that was my first reaction and I regret the fact that I said it was a terrorist attack because we found out that it was not, but I don't regret my feelings," he added. "But I don't regret that I felt terrorized by someone who plowed through the crowd inches away from the congresswoman and the congressman, myself and others."
Trantalis also told vigil attendees that "I guess we forgive" the pickup truck driver.
"But I regret that his consequences resulted in the death of an individual who was innocent and who was there to have a good time, like the rest of us, and I regret there is a man who is in serious condition … fighting for his life and there," added Trantalis.
Veterans Affairs to provide gender-confirmation surgery reversing 2013 ban
McDonough said that he pledged to overcome a "dark history" of discrimination and expand access to care for transgender veterans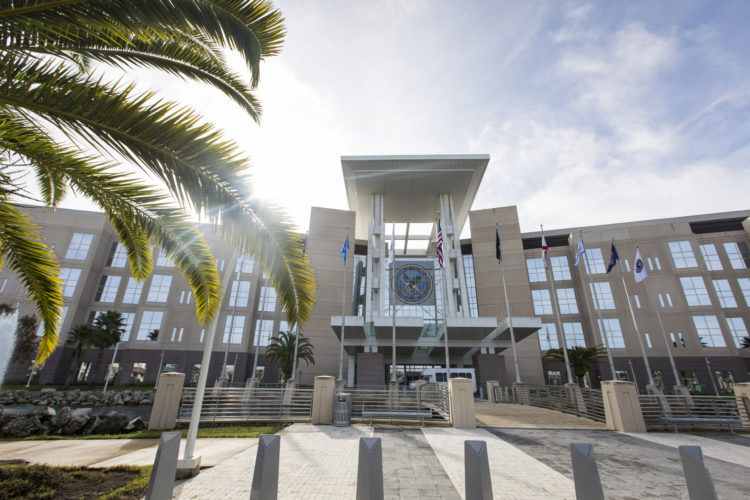 ORLANDO – U.S. Department of Veterans Affairs Secretary Denis McDonough announced his Department is moving to provide gender-confirmation surgery through its health care coverage reversing a 2013 ban on those surgical procedures.
Speaking at a Pride Month event at the Orlando VA Healthcare System Saturday, McDonough said that he pledged to overcome a "dark history" of discrimination and take steps to expand access to care for transgender veterans.
With this commitment McDonough said he seeks to allow "transgender vets to go through the full gender confirmation process with VA by their side," McDonough said. "We're making these changes not only because they are the right thing to do, but because they can save lives," he added.
The process to roll-back the restrictions may take upwards of two years. The federal rulemaking process, expected to begin this summer, will include a period for public comment, spokesman Terrence Hayes told The Washington Post on Saturday.
"This time will allow VA to develop capacity to meet the surgical needs that transgender veterans have called for and deserved for a long time," McDonough said in his remarks. "and I am proud to begin the process of delivering it," he added.
On February 8, 2013, the VA issued a directive that stated that the VA Healthcare System does not provide sex reassignment surgery. This directive sought to clarify a previous VA directive issued June 9, 2011, "Providing Healthcare for Transgender and Intersex Veterans," which established the provision of hormone therapy, gender-related mental health counseling, and other transition-related services through the VA, as well as a mandate that the VA health system provides care "without discrimination and in a manner … consistent with the Veteran's self-identified gender."
"This directive, however, does not include coverage of surgical procedures although the VA does provide transgender veterans with pre- and postoperative care."
The outcome was that the directive(s) effectively prevented transgender veterans from a surgery considered medically necessary by the World Professional Association for Transgender Health.
38 CFR § 17.38 Medical benefits package, is the specific federal code that makes provisions for veterans healthcare, which Section (b) clearly defines as; "Care referred to in the "medical benefits package" will be provided to individuals only if it is determined by appropriate health care professionals that the care is needed to promote, preserve, or restore the health of the individual and is in accord with generally accepted standards of medical practice."
However, 38 CFR § 17.38 does limit care for transgender veteran's stating: "(c) In addition to the care specifically excluded from the "medical benefits package" under paragraphs (a) and (b) of this section, the "medical benefits package" does not include the following: […] '(4) Gender alterations.'"
McDonough noted that changes "will require changing VA's regulations and establishing policy that will ensure the equitable treatment and safety" of all transgender veterans.
"There are several steps to take, which will take time. But we are moving ahead, methodically, because we want this important change in policy to be implemented in a manner that has been thoroughly considered to ensure that the services made available to veterans meet VA's rigorous standards for quality health care."
In a study related to the 2011 and 2013 directives, the VA noted that research showed that the transgender population in general experiences severe physical and mental health disparities, compared to the cisgender population, including high rates of HIV, suicidality, depression, anxiety, and mental health-related hospitalization.
Studies have found that these disparities are even more glaring among transgender veterans. In a survey of transgender veterans and transgender active-duty service members, transgender veterans reported several mental health diagnoses, including depression (65%), anxiety (41%), PTSD (31%), and substance abuse (16%).  In a study examining VHA patient records from 2000 to 2011 (before the 2011 VHA directive), the rate of suicide-related events among veterans with a gender identity disorder (GID) diagnoses was found to be 20 times higher than that of the general VHA patient population.
McDonough acknowledged the VA research pointing out that in addition to psychological distress, trans veterans also may experience prejudice and stigma. About 80 percent of trans veterans have encountered a hurtful or rejecting experience in the military because of their gender identity.
"LGBTQ+ veterans experience mental illness and suicidal thoughts at far higher rates than those outside their community," McDonough said. "But they are significantly less likely to seek routine care, largely because they fear discrimination.
"At VA, we're doing everything in our power to show veterans of all sexual orientations and gender identities that they can talk openly, honestly and comfortably with their health care providers about any issues they may be experiencing," he added.
All VA facilities have had a local LGBTQ Veteran Care Coordinator responsible for helping those veterans connect to available services since 2016.
"We're making these changes not only because they are the right thing to do but because they can save lives," McDonough said. He added that the VA would also change the name of the Veterans Health Administration's LGBT health program to the LGBTQ+ Health Program to reflect greater inclusiveness.
Much of the push for better access to healthcare and for recognition of the trans community is a result of the polices of President Joe Biden, who reversed the ban on Trans military enacted under former President Trump, expanding protections for transgender students and revived anti-bias safeguards in health care for transgender Americans.
U. S. House Veterans' Affairs Committee Chairman Mark Takano, D-CA, who is openly gay, issued a statement applauding McDonough's actions.
"Veterans in need of gender confirmation surgery should not have to seek healthcare outside of the VA health system or navigate complicated processes to get the care they need," Takano said. "VA must be inclusive of all veterans who have served, regardless of their identity."
The Chairman of the Senate Veterans' Affairs Committee, Jon Tester, D-MT also approved of the expansion of health care offerings for trans veterans.
"Every service member and veteran deserves equal access to quality care from VA, and this includes our LGBTQ+ veterans," Tester said in a statement. "We must reaffirm our commitment to making VA a more welcoming place for everyone who fought to protect our freedoms."
Gina Duncan, director of transgender equality for the statewide LGBTQ civil rights organization Equality Florida, told the Orlando Sentinel that her agency was "thrilled to have allies at the highest level of government" and noted the contrast with recent moves by the Florida Legislature and Gov. Ron DeSantis to limit transgender youth participation in school sports.
"In a moment of fierce state and local backlash against the transgender community, this move by the Biden Administration is a reminder that elections matter," Duncan said. "Support for transgender veterans and the lifesaving healthcare they need to live authentically is a critical component to fulfilling our nation's promise of caring for those who've served."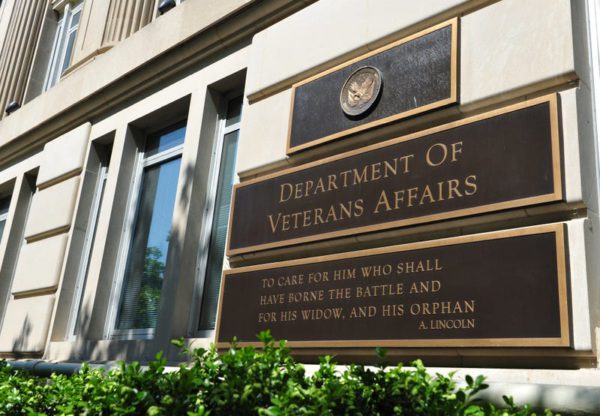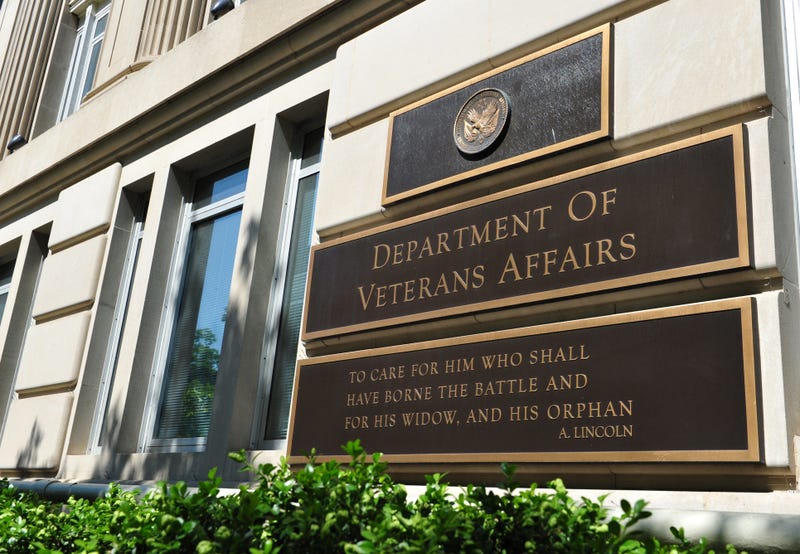 Police describe Wilton Manors Pride incident as 'fatal traffic crash'
Pickup truck driver identified as 77-year-old man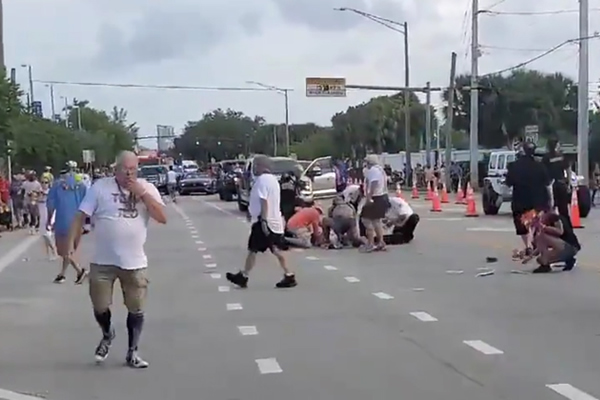 WILTON MANORS, Fla. — The Fort Lauderdale Police Department on Sunday released additional information about an incident at a Wilton Manors Pride parade that left one person dead and another injured.
A press release notes a 77-year-old man who was "a participant who had ailments preventing him from walking the duration of the parade and was selected to drive as the lead vehicle" was behind the wheel of a 2011 white Dodge Ram pickup truck that struck the two people near the Stonewall Pride Parade's staging area shortly before 7 p.m. on Saturday.
"As the vehicle began to move forward in anticipation for the start of the parade, the vehicle accelerated unexpectedly, striking two pedestrians," reads the press release. "After striking the pedestrians, the driver continued across all lanes of traffic, ultimately crashing into the fence of a business on the west side of the street."
"The driver remained on scene and has been cooperative with investigators for the duration of the investigation," further notes the press release. "A DUI investigation of the driver was conducted on scene and showed no signs of impairment."
The press release confirms the driver and the two people he hit are members of the Fort Lauderdale Gay Men's Chorus.
Fort Lauderdale Fire Rescue transported both victims to Broward Health Medical Center "with serious injuries." The press release notes one of the victims died shortly after he arrived at the hospital.
The Fort Lauderdale Police Department, which is leading the investigation, has not publicly identified the victims and the driver, but the press release describes the incident as a "fatal traffic crash." The press release notes the second victim remains hospitalized at Broward Health Medical Center, but "is expected to survive."
"While no arrests have been made, the Fort Lauderdale Police Department continues to investigate this incident and will not be releasing the names of the involved parties due to the status of the investigation," says the press release. "The Fort Lauderdale Police Department asks anyone who may have witnessed this incident, who has not already spoken to investigators, to contact Traffic Homicide Investigator Paul Williams at (954) 828-5755."
The pickup truck narrowly avoided U.S. Rep. Debbie Wasserman Schultz (D-Fla.), who was in a convertible participating in the parade. Florida Congressman Ted Deutch was also nearby.
"Our thoughts and prayers are with those affected by the tragic accident that occurred when the Stonewall Pride Parade was just getting started," said Fort Lauderdale Gay Men's Chorus President Justin Knight in a statement he issued after the incident. "Our fellow chorus members were those injured and the driver was also part of the chorus family."
"To my knowledge, this was not an attack on the LGBTQ community," added Knight. "We anticipate more details to follow and ask for the community's love and support."
Fort Lauderdale mayor initially described incident as anti-LGBTQ 'terrorist attack'
Fort Lauderdale Mayor Dean Trantalis initially described the incident as "a terrorist attack against the LGBT community," without any official confirmation. Detective Ali Adamson of the Fort Lauderdale Police Department on Saturday confirmed to reporters that investigators are "working with" the Federal Bureau of Investigation, but stressed the "investigation is active and we are considering and evaluating all possibilities."
"Last evening, at the start of what was to be a celebration of pride for the LGBT community and commemoration of our hard-won victories for equality, our community faced the worst of tragedies. The grief of our LGBT community — and greater Fort Lauderdale as a whole — is palpable," said Trantalis on Sunday in a statement he posted to his Facebook page.
"I was an eyewitness to the horrifying events. It terrorized me and all around me. I reported what I saw to law enforcement and had strong concerns about what transpired — concerns for the safety of my community. I feared it could be intentional based on what I saw from mere feet away," he added.
Trantalis added "law enforcement took what appeared obvious to me and others nearby and investigated further — as is their job."
"As the facts continue to be pieced together, a picture is emerging of an accident in which a truck careened out of control," he said. "As a result, one man died, two others were injured and the lives of two members of Congress were at risk. My heart breaks for all impacted by this tragedy."