Fight against HIV/AIDS 'goes across party lines'
Puerto Rico, Fla. Republicans participated in AIDS United Zoom call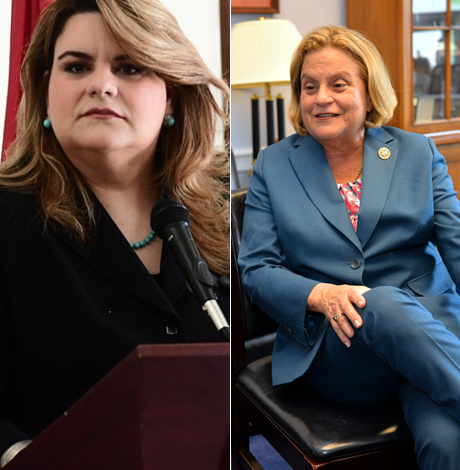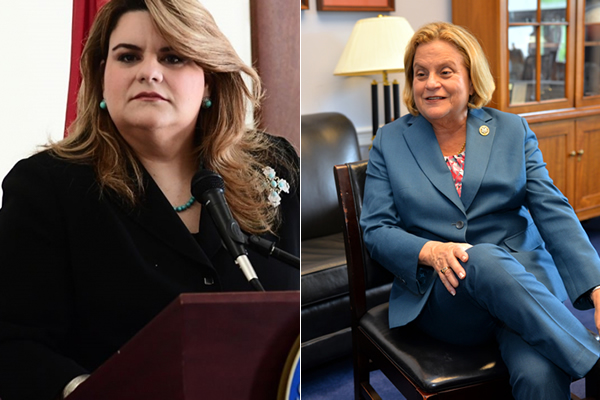 Puerto Rico Resident Commissioner Jenniffer González Colón and former U.S. Rep. Ileana Ros-Lehtinen (R-Fla.) on Monday stressed the fight against HIV/AIDS remains a bipartisan issue.
"This is a health issue," said González during a Zoom call that AIDS United organized. "This is not about a certain group of the community. This is not about a specific gender. This is about health care. This is about health."
González is a Republican non-voting member of the U.S. House of Representatives who is a member of Puerto Rico's pro-statehood New Progressive Party. California Congresswoman Barbara Lee, who chairs the Congressional HIV/AIDS Caucus, late last year named González co-chair of the group.
González on Monday said more than 40,000 people in Puerto Rico live with HIV. She also noted she and Lee in March introduced a bill that would repeal laws that criminalize people with HIV/AIDS and discriminate against them.
"This is something that goes across party lines," she said. "This is something that affects everybody … we should be doing something about it."
Ros-Lehtinen, who was born in Cuba, in 1989 became the first Latina woman elected to Congress. She represented portions of South Florida in the House until her retirement in 2019.
Ros-Lehtinen co-chaired the Congressional HIV/AIDS Caucus until Lee named González as her successor.
"Jenniffer understands the issue," said Ros-Lehtinen on the call, referring to González.
Ros-Lehtinen acknowledged the HIV/AIDS pandemic has "heavily impacted" South Florida.
Service providers in South Florida with whom the Los Angeles Blade recently spoke said the coronavirus pandemic has exacerbated existing health and economic disparities for people with HIV/AIDS. Puerto Ricans with HIV/AIDS have struggled with the same disparities that Hurricane Maria, which devastated the U.S. commonwealth in 2017, and the current pandemic have made more acute.
González herself announced hours after she participated in the AIDS United call that she had tested positive for coronavirus.
Ros-Lehtinen noted she and Lee had vastly different positions on a variety of issues, but "on this subject and on many other subjects, there are no party labels."
"You have the disease, there's no discrimination," said Ros-Lehtinen.
González agreed.
"I believe in equality," she said. "I'm living in Puerto Rico where 3.2 million Americans are disenfranchised. They cannot vote for president. They cannot vote for their senators. They don't have equal representation in Congress. I can't be selecting how equality is going to be defined or what issues are equal or what not."
"Equality is equality," added González. "Health care is equality and in that sense I should be representing my island and all the people, including the people with HIV."
The AIDS United call coincided with the first day of the Republican National Convention.
President Trump in his 2019 State of the Union address vowed to end the HIV/AIDS epidemic within a decade. Advocates with whom the Blade spoke at the time expressed skepticism and noted, among other things, Trump in 2017 abruptly fired all members of the Presidential Advisory Council on HIV/AIDS without explanation.
The Trump administration's record on LGBTQ rights issues has been sharply criticized. Outgoing Puerto Rico Gov. Wanda Vázquez Garced, who is a member of González's party, has also faced intense criticism from activists in the U.S. commonwealth and elsewhere over her administration's LGBTQ rights record.
Ros-Lehtinen on the call noted former Vice President Biden, like Trump, has also pledged to end the HIV epidemic.
"This is a human issue," said Ros-Lehtinen. "It's not a Republican problem or a Democratic problem. We've got to come together to solve it."
AIDS United President Jesse Milan, Jr., who has lived with HIV for 38 years, agreed.
"Ending this epidemic is clearly a bipartisan issue," he said.
Virginia Tech Co. burns LGBTQ poster at company party- then apologizes
"I'm mortified that our event was interpreted in this way," said Nate Reynolds, the founder and partner of Hypershift Technologies LLC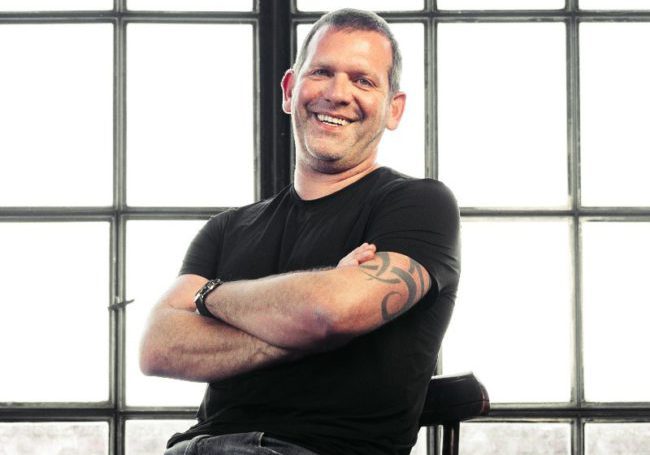 ASHBURN, Va. – The owner of a Virginia technology company that hosted a private Veterans Day party on the grounds of an Ashburn, Va., brewery in which a company employee used a flame-throwing device to ignite a rainbow flag poster said the selection of the poster was a mistake and he and his company have no ill will toward the LGBTQ community.
A customer of the Old Ox Brewery in Ashburn, where the incident took place on its outdoor grounds, made a video of the incident with his cell phone and sent a copy of the video to the Blade.
The video, which includes an audio recording, shows a man using a hand-held flame-throwing device to ignite the rainbow poster, which was hanging from a cable and appeared to be mounted on cardboard or a thin sheet of wood. Bystanders can be heard laughing and cheering as the poster is set on fire.
The poster consisted of a variation of the LGBTQ Pride rainbow flag that included the word "love" configured from an upper white stripe on the rainbow symbol.
The customer who took the video, who has asked not to be identified, thought the decision to set the poster on fire was a sign of disrespect if not hatred toward a longstanding symbol of LGBTQ equality and pride.
Chris Burns, Old Ox Brewery's president, shared that view, telling the Blade he and his staff were "shocked and horrified" when they learned later that a rainbow flag poster had been burned on the brewery's grounds. Burns said Old Ox supports the LGBTQ community and participated in LGBTQ Pride month earlier this year.
He said the company that held the private party paid a fee to hold the event on the brewery's grounds, but the brewery did not know a rainbow poster would be burned.
"I'm mortified that our event was interpreted in this way," said Nate Reynolds, the founder and partner of Hypershift Technologies LLC, the Falls Church, Va.-based technology company that organized the Nov. 11 party at Old Ox Brewery. "I can assure you that ZERO ill-will or offense was meant," Reynolds told the Blade in a Nov. 24 email.
"We held a small private party for a few clients, which included a demonstration of Elon Musk's Boring Company 'Not a Flamethrower,'" he said in his message. He was referring to one of billionaire businessman Elon Musk's companies that specializes in boring through the ground to create tunnels for cars, trains, and other purposes.
"After so many being isolated during COVID, we wanted to have an event that was lighthearted and to some small effect, silly," Reynolds said in his message to the Blade.
According to Reynolds, in thinking about what should be used for "fodder" for the flame-thrower, he went to a Five Below discount store and purchased items such as stuffed animals and posters, including a "Space Jam" movie poster as well as what he thought was a poster of the British rock group The Beatles.
"When I pulled the Beatles poster out of the tube it was instead the 'Love' poster," he said, referring to the rainbow flag poster the Blade asked him about in an earlier email.
"All I focused on was the 'Love' wording and not the rainbow and did not draw the conclusion that the poster was an icon that represents the LGBTQ community," Reynolds said. "It was my own ignorance of not connecting the symbolism of the poster. If I had realized it was a symbol of the LGBTQ community, I would not have used it," he said.
"I feel terrible, and I want to emphasize that I am solely responsible for this mistake – not the Old Ox Brewery," he wrote in his message. "Nobody at Old Ox had anything to do with this activity."
Reynolds added, "Hate has no place in my heart, and I sincerely apologize for any offense that could have been drawn from what I now realize was poor judgement on my part. I simply didn't correlate this poster with the LGBTQ pride symbol."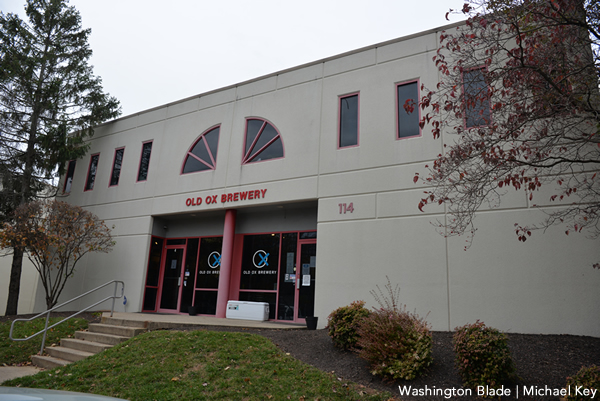 Before Reynolds issued his statement of apology, Burns, the Old Ox Brewery co-owner, told the Blade in an email he was "saddened and upset" over the rainbow poster burning on the grounds of his brewery.
"We do not wish to benefit from this event," he said in his email message. "Therefore, Old Ox is donating 100% of the revenue generated from the private event to GLSEN."
GLSEN is a national LGBTQ advocacy group that focuses on education and support for LGBTQ youth. Burns said Old Ox Brewery also donated proceeds from a Pride month event it organized earlier this year to GLSEN.
LGBTQ activists and organizations contacted by the Blade said they were unfamiliar with the variation of the rainbow flag with the word "love" that was the subject of the poster burning incident. The poster is available for sale at Five Below stores in the D.C. metropolitan area for $5.
Small print writings on the poster show it is produced by Trends International LLC, which describes itself on its website as "the leading publisher and manufacturer of licensed posters, calendars, stickers and social stationery products." The Blade couldn't immediately determine who designed the poster.
The video of the poster burning incident can be viewed here:
New virus variant stokes global alarms, flights banned from South Africa
The variant is classified as a highly transmissible virus of concern, the same category that includes the Delta variant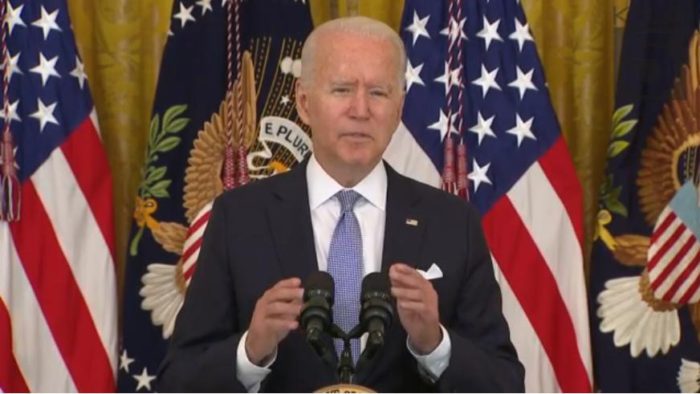 NANTUCKETT, Ma. – The World Health Organization declared a new variant of the mutated coronavirus it named Omicron as a variant of concern Friday. The variant is classified as a highly transmissible virus of concern, the same category that includes the Delta variant, the world's most prevalent.
"This variant has a large number of mutations, some of which are concerning," the WHO said in a statement Friday afternoon.
"Preliminary evidence suggests an increased risk of reinfection with this variant, The number of cases of this variant appears to be increasing in almost all provinces in South Africa. Current SARS-CoV-2 PCR diagnostics continue to detect this variant. Several labs have indicated that for one widely used PCR test, [has shown] this variant has been detected at faster rates than previous surges in infection, suggesting that this variant may have a growth advantage," the WHO noted.
The Omicron variant has already caused countries across Europe and Asia to implement travel restrictions.
President Joe Biden, spending the Thanksgiving Holiday weekend with his family on Nantucket Island, Massachusetts off Cape Cod, on Friday issued a directive ordering additional air travel restrictions from South Africa and seven other countries. These new restrictions will take effect on November 29.
Bloomberg reported that one of Biden's top medical advisers said earlier Friday that officials would act after reviewing scientific data with counterparts in South Africa.
American health officials spoke with their South African counterparts midday New York time on Friday to gather medical and scientific data about the newly discovered variant.
Dr. Anthony Fauci, one of Biden's top health advisers, said they'd use that data in deciding whether to join the European Union, the U.K. and others in restricting travel.
The White House issued the President's statement Friday afternoon:
"This morning I was briefed by my chief medical advisor, Dr. Tony Fauci, and the members of our COVID response team, about the Omicron variant, which is spreading through Southern Africa. As a precautionary measure until we have more information, I am ordering additional air travel restrictions from South Africa and seven other countries. These new restrictions will take effect on November 29. As we move forward, we will continue to be guided by what the science and my medical team advises.

For now, I have two important messages for the American people, and one for the world community.

First, for those Americans who are fully vaccinated against severe COVID illness – fortunately, for the vast majority of our adults — the best way to strengthen your protection is to get a booster shot, as soon as you are eligible. Boosters are approved for all adults over 18, six months past their vaccination and are available at 80,000 locations coast-to-coast. They are safe, free, and convenient. Get your booster shot now, so you can have this additional protection during the holiday season.

Second, for those not yet fully vaccinated: get vaccinated today. This includes both children and adults. America is leading the world in vaccinating children ages 5-11, and has been vaccinating teens for many months now – but we need more Americans in all age groups to get this life-saving protection. If you have not gotten vaccinated, or have not taken your children to get vaccinated, now is the time.

Finally, for the world community: the news about this new variant should make clearer than ever why this pandemic will not end until we have global vaccinations. The United States has already donated more vaccines to other countries than every other country combined. It is time for other countries to match America's speed and generosity.
In addition, I call on the nations gathering next week for the World Trade Organization ministerial meeting to meet the U.S. challenge to waive intellectual property protections for COVID vaccines, so these vaccines can be manufactured globally.  I endorsed this position in April; this news today reiterates the importance of moving on this quickly."
Dr. Fauci Warns Americans To Take New Omicron Variant Seriously
Justice served for Ahmaud Arbery- reactions to the guilty verdicts
"Ahmaud Arbery was a son, brother, friend- his life had meaning. We honor him best by continuing the fight for justice"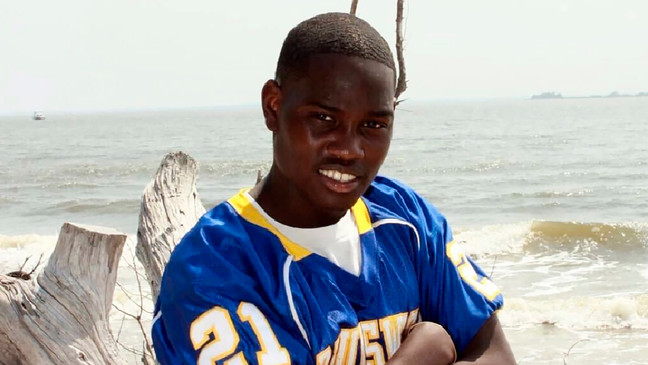 BRUNSWICK, Ga. – The jury in the Ahmaud Arbery trial reached a verdict in the trial of Travis McMichael and his father, Gregory, and their neighbor, William "Roddie" Bryan finding them guilty on multiple counts of felony murder, false imprisonment, and other felonies in the 2020 killing of Ahmaud Arbery in south Georgia, which led to a wave of racial justice protest and a resurgence of the Black Lives Matter movement in the nation.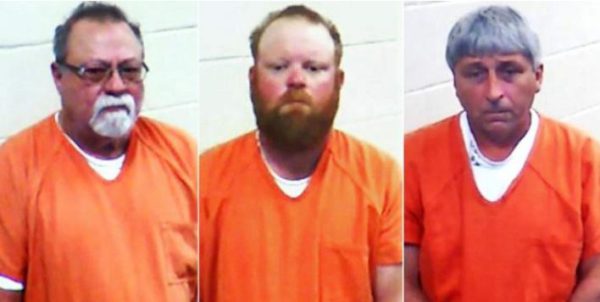 LGBTQ+ non-profit Lambda Legal Defense and Education Fund, better known as Lambda Legal issued a statement regarding the jury's decision;
"While we are relieved that justice was served today for Ahmaud Arbery and his family, no verdict can erase the pain and agony his family has endured. Our hope is that they can find the strength to carry forward in the wake of their unspeakable loss."
'It's Been A Long Fight': Ahmaud Arbery's Parents React To Guilty Verdict
Ahmaud Arbery's parents, Wanda Cooper-Jones and Marcus Arbery speak out at a press conference following a jury finding the three men involved in their son's murder guilty.
President Joe Biden, who along with his family are spending Thanksgiving on Massachusetts's Nantucket Island, issued a statement released by the White House regarding the outcome of the trial of the three men now convicted of murdering Arbry.
"Ahmaud Arbery's killing – witnessed by the world on video – is a devastating reminder of how far we have to go in the fight for racial justice in this country. Mr. Arbery should be here today, celebrating the holidays with his mother, Wanda Cooper Jones, and his father, Marcus Arbery. Nothing can bring Mr. Arbery back to his family and to his community, but the verdict ensures that those who committed this horrible crime will be punished.
While the guilty verdicts reflect our justice system doing its job, that alone is not enough. Instead, we must recommit ourselves to building a future of unity and shared strength, where no one fears violence because of the color of their skin. My administration will continue to do the hard work to ensure that equal justice under law is not just a phrase emblazoned in stone above the Supreme Court, but a reality for all Americans."
Vice-President Kamala Harris also issued a statement saying;
"Today, the jury rendered its verdicts and the three defendants were found guilty of murdering Ahmaud Arbery. Still, we feel the weight of grief. Ahmaud Arbery should be alive, and nothing can take away the pain that his mother Wanda Cooper-Jones, his father Marcus Arbery, and the entire Arbery family and community feel today. I share in that pain.

These verdicts send an important message, but the fact remains that we still have work to do. The defense counsel chose to set a tone that cast the attendance of ministers at the trial as intimidation and dehumanized a young Black man with racist tropes. The jury arrived at its verdicts despite these tactics.

Ahmaud Arbery was a son. He was a brother. He was a friend. His life had meaning. We will not forget him. We honor him best by continuing the fight for justice."
Jury Finds All Three Defendants ​Guilty In The Murder of Ahmaud Arbery