Ric Grenell snaps at reporter for asking about decriminalizing homosexuality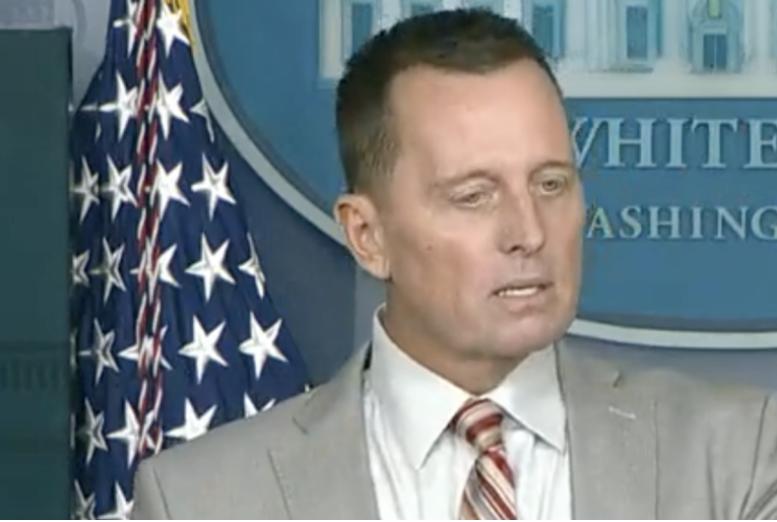 WASHINGTON – Richard Grenell, the former acting director of national intelligence and who's now the face of the Trump campaign's LGBTQ outreach, rebuked a reporter Friday at the White House briefing for asking him about the global initiative he led to decriminalize homosexuality.
In response to a question from the New York Post's Steven Nelson, Grenell, who was speaking at the White House to announce a Serbia-Kosovo agreement the Trump administration facilitated, insisted questions should be focused on the deal.
"I'm going to just talk about Kosovo and Serbia," Grenell said. "I don't know if you can find it on a map, but this is atrocious. I have to tell you guys. You might be too young to understand what this issue is about. Maybe the older journalists should step and say, 'This is a big deal. This is a big issue.'"
"I'm astounded at what happens in Washington D.C., especially in this room," Grenell said. "I got to tell you: Get substantive. Maybe it's too complicated of an issue for you all."
Touting the agreement before the questioning began — which President Trump, Kosovo Prime Minster Avdullah Hoti, Serbia President Aleksandar Vučić signed moments before in the Oval Office — Grenell said the Serbia-Kosovo deal he helped negotiate came about after a more than 20-year long stalemate in negotiations.
The Trump administration shook things up, Grenell said, by making economics, not politics, the priority in talks. Tariffs were the "political sticking point" of why the parties wouldn't come together, which he said addressed in the deal.
Coming to Nelson's defense were other reporters in the White House press corps. NBC News' Peter Alexander pointed out "this is the first time we've had the opportunity to speak with these individuals." Grenell replied, "OK, but today's on Kosovo and Serbia."
"Let's take a little time and talk about this 21-year issue here," Grenell said. "I mean, 21 years. We're getting the same questions that are all politics. You guys don't understand what's happening outside of Washington, D.C. People aren't listening to you anymore. It's really a crisis in journalism. And I think it's because people are too young to understand issues like Kosovo and Serbia."
Jeff Mason, White House reporter for Reuters and former president of the White House Correspondents Association, also told Grenell his response was unacceptable.
"I don't think any of us came here for a lecture about our questioning," Mason said.
Grenell replied: "I didn't come here to talk about anything other than Kosovo and Serbia."
A look at the Serbia-Kosovo deal, as put out on Twitter by Klan Kosova CEO Adriatik Kelmendi, reveals the global initiative was, in fact, part of the agreement. One of the bullet points states "both parties will work with the 69 countries that criminalize homosexuality to push for decriminalization."
The Washington Blade has placed a request in with the White House seeking on why support for the global initiative was included as part of the deal.
Despite Grenell's insistence the briefing be focused on the Serbia-Kosovo deal, reporters said the content wasn't known to them at time of the briefing. When Grenell asked indignantly whether reporters had read the agreement, Bloomberg News's Justin Sink pointed out at the time it wasn't yet made available to them. "It's out," Grenell insisted.
Under further questioning from reporters on what exactly was signed, Grenell said leaders from Kosovo and Serbia signed separately "a letter acknowledging they are going to work together and do this agreement."
https://www.facebook.com/watch/?v=1536888929826547&extid=tJDZCYPHNoinq4RC
The documents the Serbia and Kosovo leaders signed, Grenell said, were "99.9 percent" the same, but Serbia also agreed to move its embassy by July of next year and Kosovo would have a "mutual recognition with Israel." Trump signed a document, Grenell said, even though the United States wasn't a party to the deal to serve as "a witness to say this is great agreement and the United States is happy for it."
Mark Bromley, chair of the Council for Global Equality, said he's "not surprised" Grenell would be irate over being asked about the global initiative because it's consistent with him omitting being gay from speech and joining the American Center for Law & Justice, which has an anti-LGBTQ record.
"After claiming to lead a global effort to decriminalize homosexuality that amounted to nothing more than a few photo ops, Grenell went on to make a preposterous informercial claiming that Trump is 'the most pro-gay president in American history,'" Bromley said. "But his brazen pinkwashing seems to be fading lately – he didn't mention any of this in hs RNC convention speech and now he has joined a homophobic law firm. This proves what we always knew: Grenell doesn't care about anything other than his own self-promotion and he is certainly willing to undermine the interests of the LGBTI community in the process."
Resolution to designate Pulse nightclub as a national memorial passes House- again
"Pulse is hallowed ground and what happened on June 12, 2016 must never be forgotten" ~ Brandon J. Wolf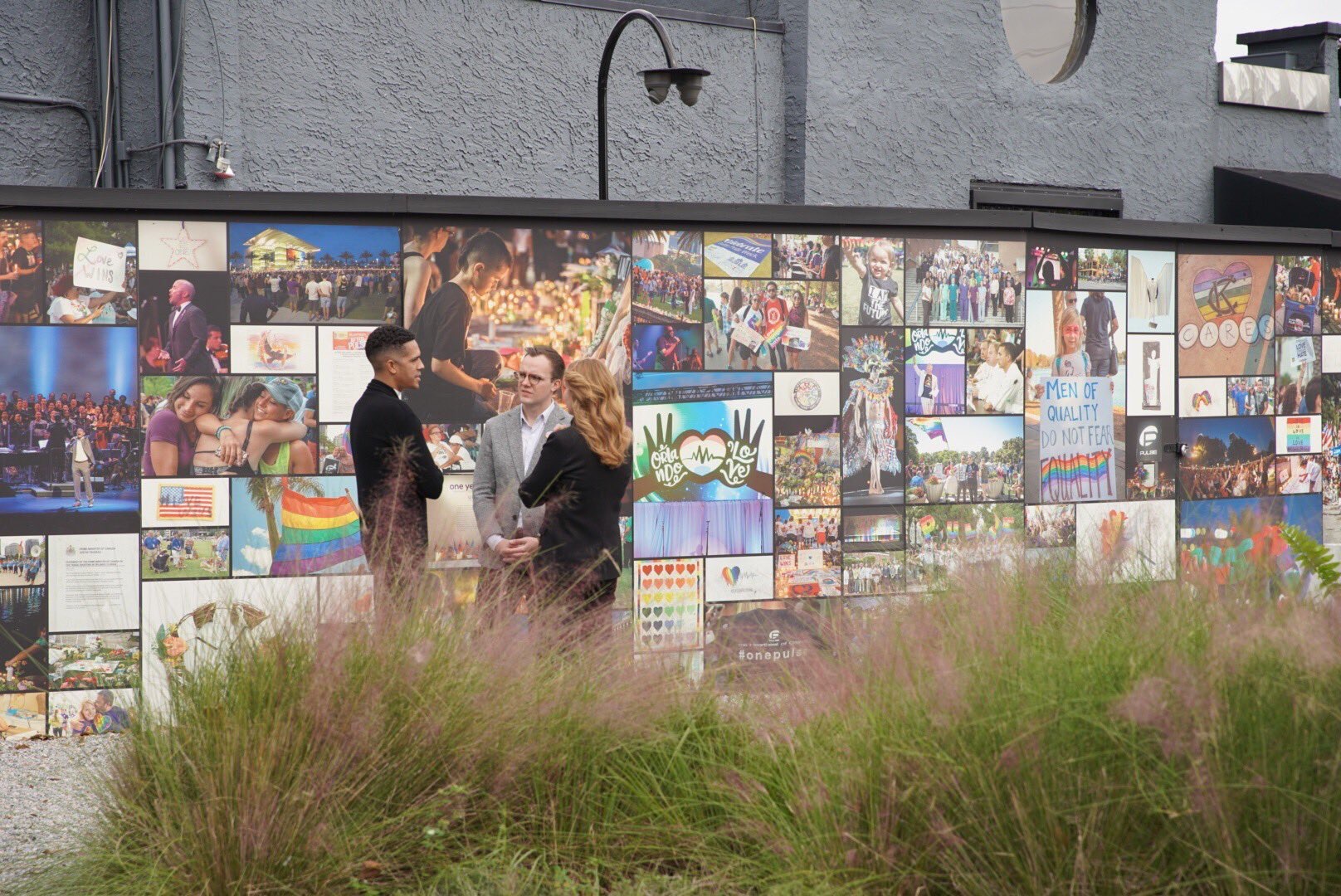 WASHINGTON – Earlier this week, as the fifth anniversary of the horrific mass shooting at the Pulse Nightclub approaches next month, the U.S. House passed House Resolution 49, (H.R. 49) which would designate the Pulse site in Orlando, Florida as a national memorial.
The building that housed the nightclub was the scene of the worst hate filled attacks against the LGBTQ community when at approximately 2:00 AM, on June 12, 2016, 29-year-old Omar Mir Seddique Mateen entered the club and murdered 49 people and wounded 53 more in a mass shooting with a semi-automatic assault rifle inside Pulse.
He was later shot and killed by responding Orlando police officers after a three-hour standoff.
The event shook the nation and united the LGBTQ community in Orlando and beyond in passionate calls for unity and a desire to see what activists termed 'love over hate.'
In the aftermath of the attack on Pulse there were renewed calls for better enforcement of gun laws and demands that Congress reauthorize the ban on assault weapons. It also led to the creation of the onePULSE Foundation, a nonprofit organization established by Pulse owner Barbara Poma and others, who are currently in pursuit of developing a museum and memorial at the site.
As passed, H.R. 49 would give the site national designation as a federal memorial, but without requiring federal funds be appropriated. A majority of the national memorials are currently owned and administered by the U.S. Department of the Interior's U.S. National Park Service. Those that are excluded and privately held such as Pulse are allowed to raise grants and monies through public or private means.
The nonprofit onePULSE Foundation is planning to build the National Pulse Memorial & Museum in Orlando, the Orlando Sentinel reported. The first stage of the memorial, a Survivors Walk, will span over half a mile from the former site of the club on South Orange Avenue to Orlando Regional Medical Center, where the wounded were carried the night of the shooting. At last report, construction on the Survivors Walk is expected to begin this year.
A temporary memorial stands on the grounds of the former nightclub and draws international visitors paying their respects to the survivors and fallen, the Sentinel wrote.
Democratic Representative Val Demings, whose Congressional District includes Pulse, told the Blade in an email Friday;
"From Stonewall to today's fights over equality for transgender Americas, our LGBTQ+ community has constantly had to fight for their right to exist. The Pulse shooting was an attack not just on a place of love and friendship, but an attack on that feeling of security and belonging. With the passage of this bill, we take an important step to honor and remember the victims of Pulse, to reaffirm our support and love for their families, and to restore a sense of balance to our community. I hope that the Senate will take up our legislation soon, and that we can move forward united to build a safer and fairer country for all."
For Brandon Wolf, the Development Officer and Media Relations Manager for LGBTQ advocacy group Equality Florida, H.R. 49 is deeply personal. Wolf was inside the club at the time of the shooting and lost his two best friends Juan Ramon Guerrero & Christopher Andrew (Drew) Leinonen who were among the 49 murdered during the rampage. Wolf had managed to escape but the event has forever left him scarred.
Since that terrible night Wolf has been a force for advocacy in gun control and LGBTQ equality rights and is a nationally recognized leader in those endeavors to include by President Joe Biden.
Wolf first met with Biden four days after the attack when former President Barack Obama and then Vice-President Joe Biden traveled to Orlando to meet with the survivors, friends and families of those killed.
"Pulse is hallowed ground and what happened on June 12, 2016 must never be forgotten. I'm proud of Representatives Demings, Murphy, and Soto for again getting a resolution passed in the House to designate Pulse as a national memorial site," Wolf told the Blade.
"Now it's time for Senators Scott and Rubio to put aside partisan bluster, roll up their sleeves, and get it over the finish line in the Senate. Our commitment has always been to honor the 49 victims not simply with words and sympathies, but with action. Creating and recognizing a space for their legacies is an important step in that work," he added.
H.R. 49 is co-sponsored by Democratic Representatives Val Demings, Darren Soto, and Stephanie Murphy. The measure is the 117th Congress's version of H.R. 3094 a similar measure approved in the Spring of 2020 by the House during the 116th Congress. That bill died in the U.S. Senate as neither of Florida's Senators, Rick Scott, who was Florida's Republican Governor at the time Pulse occurred, nor Marco Rubio adopted nor introduced a Senate companion version.
Our #PulseNationalMemorial just passed the House. We are a step closer to nationally remembering the 49 angels lost and 53 injured during this heinous act of terrorism. Thanks to my Central Florida colleagues @RepValDemings and @RepStephMurphy for your amazing work! pic.twitter.com/RWc74oyPyk

— Rep. Darren Soto (@RepDarrenSoto) May 12, 2021
This year however, a spokesperson for Sen. Scott said that he intends to introduce a companion Senate bill and push for its passage.
Sara E. Grossman, the Communications Director for The Dru Project, a nonprofit that was launched to honor Pulse victim Drew Leinonen told the Blade;
"I am very happy at the prospect of Pulse being deemed a national memorial and being recognized by the federal government. The work that our organization, The Dru Project, has done over the last five years has been in aid of ensuring nobody forgets our friend Drew Leinonen. To have something official to return to year after year is going to be a beautiful honor to those we lost the night of June 12, 2016."
The Dru Project provides scholarships, grants, and guides to GSAs and LGBTQ+ scholars so they may continue their activism in college and beyond.
Christian college association calls LGBTQ students lawsuit 'frivolous'
"These students are not sinful, their identities and relationships are not evil," attorney representing LGBTQ students says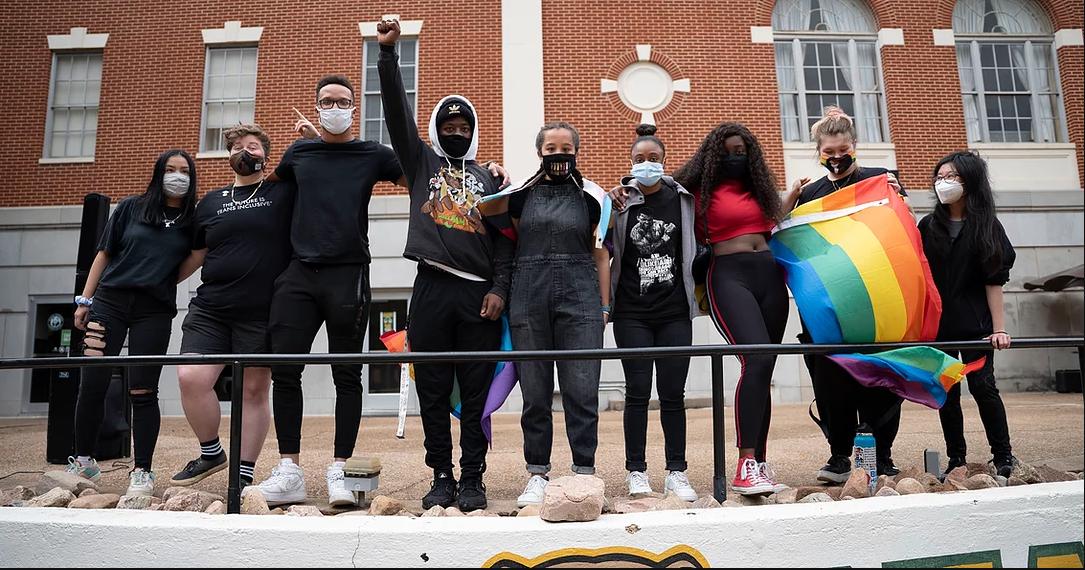 PORTLAND, OR. – A Federal lawsuit filed at the end of this past March seeks to nullify the religious exemption to Title IX that allows widespread discrimination against LGBTQ students at faith-based colleges and universities across the nation.
On Thursday, an Evangelical association of religious schools, colleges and universities petitioned the court to be named as co-defendant, calling the suit 'frivolous'.
The Religious Exemption Accountability Project (REAP), a Portland, Oregon- based non-profit filed a class action lawsuit in U.S. District Court for the District of Oregon, against the U.S. Department of Education on behalf of 33 plaintiffs from 25 evangelical & LDS colleges in 18 states.
The plaintiffs include a mix of current students (some of whom are using a pseudonym for their safety), recently expelled students, and recent alumni who suffered conversion therapy and other discipline from their colleges for being LGBTQ.
"When taxpayer-funded religious institutions require sexual and gender minority students to hide their identity out of fear, or to behave contrary to their fundamental sexual or gender identity, the unsurprising consequences are intense pain, loneliness and self-harm," the lawsuit states.
"The 25 evangelical and LDS colleges our plaintiffs attend or recently attended, receive billions in taxpayer funding from the U.S. Department of Education but claim to be exempt from Title IX's protections for LGBTQ students," said Paul Southwick, Attorney and Director of the Religious Exemption Accountability Project.
"Our lawsuit asks a federal court to declare that the religious exemption to Title IX, as applied to a class of LGBTQ+ students attending the more than 200 religiously affiliated colleges in the United States that openly discriminate against them, using taxpayer dollars, is unconstitutional. It is a violation of the First Amendment's prohibition on the establishment of religion and a violation of the Fifth and Fourteenth Amendments' guarantee of Equal Protection under the law for LGBTQ+ Americans," Southwick added.
Should the exemption in Title IX be eliminated, religious schools with policies deemed discriminatory would not be eligible for federal funds.
The Council for Christian Colleges and Universities (CCCU) filed a motion this week with the federal court asking to be named co-defendants in the case. The Washington D.C.- based Evangelical association, which represents more than 180 Christian faith schools in the U.S. and Canada and more than 30 from 19 other countries, additionally filed a motion to dismiss the lawsuit.
In a statement given to Christianity Today magazine, CCCU president Shirley Hoogstra said the lawsuit is frivolous and the Christian colleges and universities are clearly eligible for religious exemptions;
"CCCU institutions subscribe to sincerely held biblical beliefs, which include specific religious convictions around human sexuality and gender, and are transparent about their policies and behavior guidelines, which students voluntarily agree to when they choose to attend the institution."
The Reverend Alba Onofrio, co-executive director of Soulforce, the non-profit organization that sponsors REAP noted in a statement, "As a Christian minister, I believe we should all be outraged that the Word of God is being used for such widespread evil and systemic violence."
"The toxic theologies of white Christian Supremacy have real consequences on the lives and education of LGBTQI people across the country. This isn't about hurt feelings over being denied wedding cakes or bouquets. This case clearly shows how some Christian institutions have stolen the God of love and life and replaced good theologies with violent ones that cause harm to the minds, bodies, and spirits of this nation's young people," she added.
In briefs filed with the court, lawyers for CCCU write " [CCCU] denies that any of its Christian College or University members abuse or provide unsafe conditions to thousands of LGBTQ+ students, or injure them mind, body, or soul, but rather seek to minister, support, and care for them physically, emotionally, socially, and spiritually. Plaintiffs cite no evidence to support their allegations of abuse and harm."
"Regarding the merits of the CCCU motion, other religious colleges and institutions raised many of the same First Amendment issues in the 1980s when they defended their racist policies on the basis of sincerely held religious beliefs. The U.S. Supreme Court rejected those arguments in 1983 in the case of Bob Jones University v. United States, and courts should reject them again now. The government is not required to subsidize discrimination, whether the discrimination is on the basis of race or on the basis of sexual orientation or gender identity," Southwick told the Blade in an email Friday.
"CCCU's motion also misuses the Bible as a cruel sword, citing verses prohibiting adultery. But what does adultery have to do with the health and safety of LGBTQ+ students? These students are not sinful, their identities and relationships are not evil. They should not be compared to adulterers and the discrimination against them should not be justified by Bible versus taken out of context to condemn them as perverse and deserving of death. True religious freedom does not harm its neighbors or its children. And a country that truly cares about equal treatment for all people should not allow religious institutions to use taxpayer money to mistreat and commit violence against the young LGBTQ+ people in their care," he added.
During the former Trump Administration, then U.S. Secretary of Education Betsy DeVos oversaw implementation of strengthening the religious exemption to Title IX.
"Our actions will protect the constitutional rights of students, teachers, and faith-based institutions," Secretary of Education Betsy DeVos said at the time in a press release. "The Department's efforts will level the playing field between religious and non-religious organizations competing for federal grants, as well as protect First Amendment freedoms on campus and the religious liberty of faith-based institutions."
Oregon lawmakers pass law banning gay/trans panic defense
Its passage makes Oregon the 14th state in the U.S. to ban LBGTQ+ panic defenses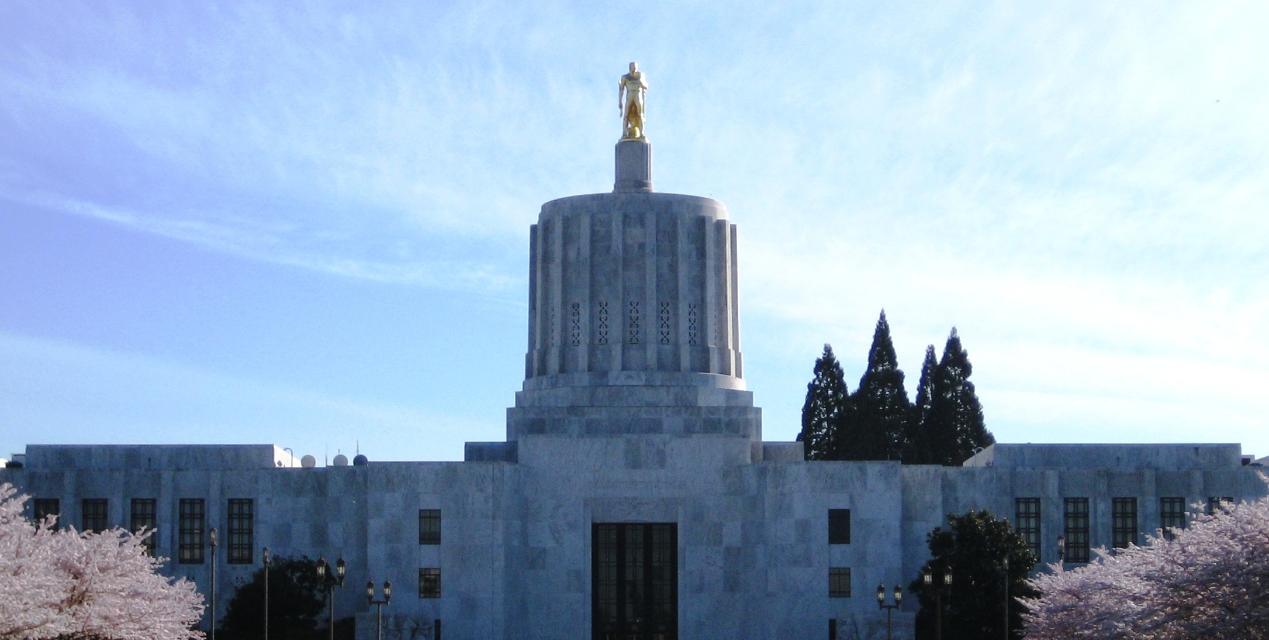 SALEM, OR. – Lawmakers in the Oregon House of Representatives with unanimous support during a House vote on Thursday passed Senate Bill 704, a measure that bans the "gay panic" or "trans panic" defense in criminal court proceedings.
The law's language states that "discovery of victim's actual or perceived gender, gender identity, gender expression or sexual orientation does not constitute reasonable explanation for extreme emotional disturbance for purposes of affirmative defense to murder in the second degree."
"Defendants use these defenses in an effort to avoid full accountability on the grounds that the actual or perceived sexual orientation or gender identity of the victim is reasonable in and of itself to be considered adequate provocation," said one of the bill's chief sponsors, Democratic Representative Karin Power, (D-41 Milwaukie). "The passage of this bill will send a strong and proactive message that the perpetrator of a second-degree murder will not be able to excuse the crime simply based on who their victim is."
The legislation was first introduced by Basic Rights Oregon, an LBGTQ+ rights group based in Portland, and with its passage through the state legislature will make Oregon the 14th state in the U.S. to ban LBGTQ+ panic defenses.
When the bill was passed by the Senate in April, State Senator Katie Lieber, the first out member of the Upper Chamber noted at the time, "The fact that this defense is available in state law is a relic of hate against LGTBQ+ individuals. No one should be able to use a person's identity to justify or excuse acts of violence against them. Legal protection for bigotry is absolutely unacceptable and repealing this antiquated and hateful law is long overdue."
"As only the second LGBTQIA+ and first openly gay member of the Oregon Senate, I feel very strongly about ensuring that Oregon is a safe place for my community," Lieber added. "In addition, as an attorney and former prosecutor, I know well the need for clear, statutory language when it comes to protecting communities who are at risk of discrimination and violence."
The bill now heads to Democratic Governor Kate Brown's desk for her signature.