A Victory for the Bisexual Community
Celebrating a day of visibility for people who love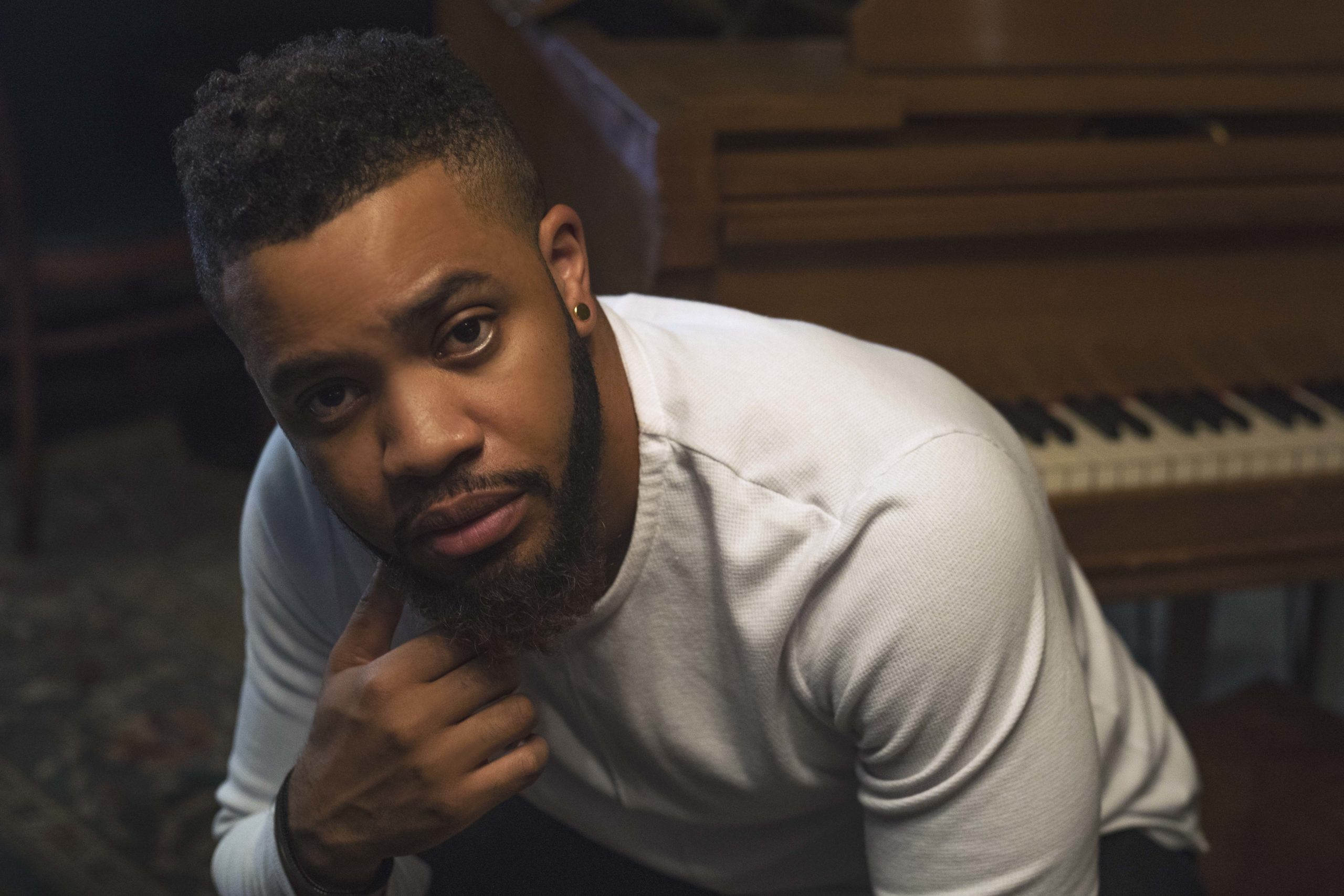 For Black and Latino Gay men, having that extra layer of cultural expectations — of being masculine and living up to the ideas of manhood — expectations that our fathers have put upon us since the day we are born, is nothing new.
Layer and layer of stereotypes and pressure that is passed on to us as we navigate through childhood.
But what about when the child is growing up questioning both desires for both male and females.
What about when the child is growing up with feelings of something they don't know or hear much about – Bisexuality.
These are feelings that author and award-winning American recording artist, Ross Victory, knows all too well, as a 34 year-old Black Bisexual Male trying to live his truth in Los Angeles.
Victory is the author of father-son themed memoir, Views from the Cockpit: The Journey of a Son and bisexual themed Panorama: The Missing Chapter, where he examines his experiences around culture, race and his sexuality.
Using his talent and creativity proved to not only be therapeutic for Victory but also a powerful form of exploration about intersectionality within the LGBTQ+ community.
With his creative content, Victory is giving a much needed voice to an often ignored community within a community.
"Growing up Bisexual, even as a Pre-Teen in a Christian household who was always in church, I wasn't even aware of what was going on or what was happening to me," explained Victory.
He described that it's almost like there is a separate closet for bisexuals, particularly in the Black community and that often it can give "Living on the DL" a whole new meaning, especially as he was growing up in his teens.
Victory recalled a time in college when he had an "Aha!" moment while he was seeing the school Psychologist and she referred to him as Bisexual. He then realized that he was and ended up coming out to his straight best friend and was met with doubt – "Guys can't be Bisexual, only Women can," his friend exclaimed.
This is something we see in society even now. Women can easily move into these intimate spaces with other women even in public, touching each other, and it doesn't get called out.
Dealing with trying to come to terms with who he was and identify eventually caused him to become physically sick often and it wasn't until he dealt with the grief of losing his father and his brother that he accepted his sexuality as a Bisexual Black man living in America.
Victory tapped into his creative juices to express what he was feeling inside and turned to writing and music, fueling his storytelling and ability to educate and express his own views of who he is and his place within the LGBTQ+ community as well as his relationship with his father as he was growing up full of expectations.
"Now I feel that my job is to shine a light on how I see myself in the midst of it all. I also think there should be spaces for Bisexual people to meet where they can be comfortable and meet other people just like them," added Victory.
"You get to a point where it becomes less about meeting someone that is one or the other – Male or Female, and more about who do I want to date? Who is going to be there and show up during those hard times and what does that look like overall? Who am I connecting with?" added Victory.
Finding space to be himself can still be a challenge as well, even in a city like Los Angeles. Even here we question the authenticity of our Bisexual community family members and Victory knows firsthand what that feels like. Yet, he is open to continue to connect and immerse himself in the community.
As we near "Celebrate Bisexuality Day" on September 23, 2020, it's important to make sure we are aware of the people around us or in our lives who are Bisexual and make space for them and their stories as continue to educate and learn more about the "B" community within our LGBTQ+ family.
Books and music from artists like Ross Victory should be shared and enjoyed not only with each other but our allies who sometimes might find it easier to understand other sectors of our community.
To learn more about Ross Victory or purchase his music and books you can go to his website: https://www.rossvictory.com
LA's hidden gem- Fountain Theatre premieres its Outdoor Stage June 18
Tucked away in a quiet neighborhood is a hidden gem, one of the Los Angeles region's premiere regional live theatres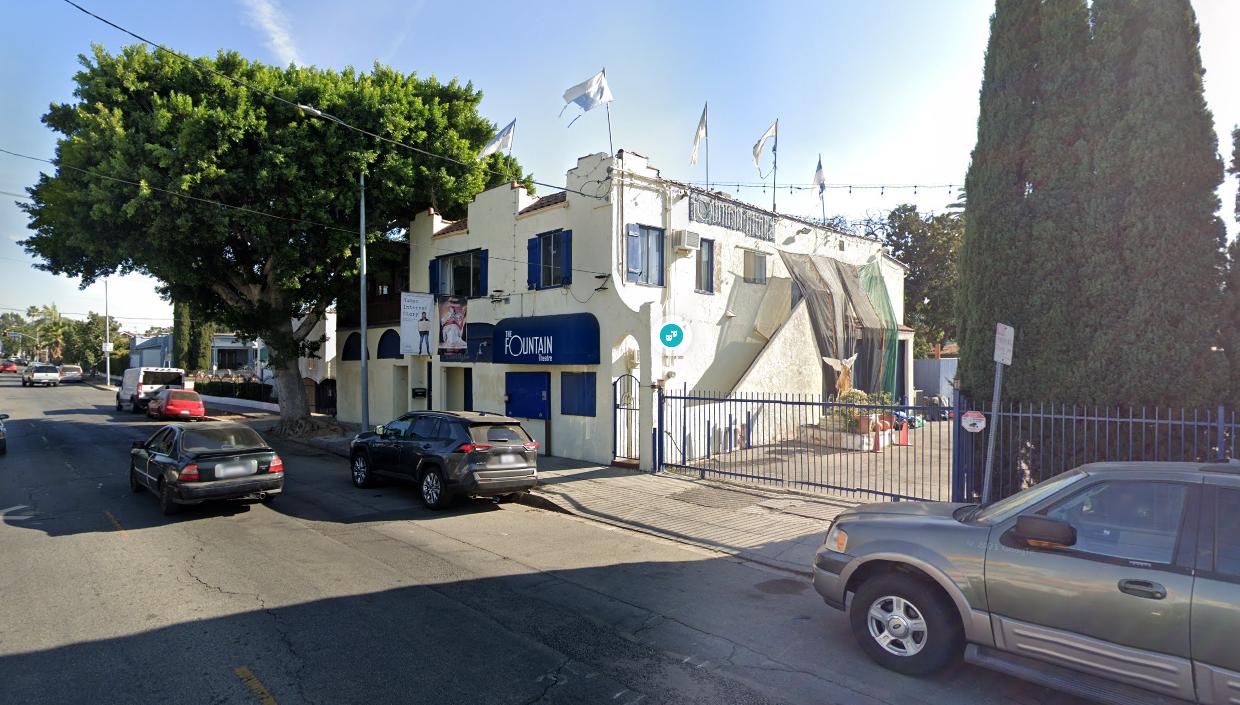 EAST HOLLYWOOD – Tucked away in a quiet neighborhood on Fountain Avenue just off Normandie Avenue is a hidden gem, one of the Los Angeles region's premiere regional live theatres. Founded in in 1990 by co-artistic directors Deborah Lawlor and Stephen Sachs the theatre has garnered an impressive resume and reputation in the theatre world for reflecting a unique cultural voice and serving the distinctive ethnic communities that make up the LA metroplex.
Over the past thirty-one years of its existence the theatre has staged over 35 world premieres; and also 31 U.S., West Coast, Southern California or Los Angeles premieres. On its website the Fountain points out that Fountain Theatre projects have been seen in New York City, San Francisco, Santa Barbara, Seattle, Chicago, Massachusetts, Florida, New Jersey, Minneapolis, London and Edinburgh UK, among other cities and countries.
Like most of the region and certainly the entertainment world in LA, the House lights went dark at the Fountain as the coronavirus pandemic tore through Los Angeles and California. Undeterred, the artistic directors forged ahead and in January the theatre received approval from the City of Los Angeles to install a temporary outdoor stage for the purpose of presenting live performances and other events during the pandemic.
"Pandemic permitting, we hope to open our first outdoor production by late spring or early summer," says Fountain artistic director Stephen Sachs. "We're planning an exciting Los Angeles premiere that dramatizes urgent social issues using the Fountain's signature bold and theatrical approach."
For the past several months work has progressed in installing a stage in what is now the theater parking lot. The new performance area will be able to accommodate 50 to 84 audience members. It will feature seven rows of chairs, each six feet apart, as well as 12 high-top tables positioned six feet apart for use by patrons from the same "bubble" households. Every aspect of the outdoor performance area will meet COVID-19 safety guidelines.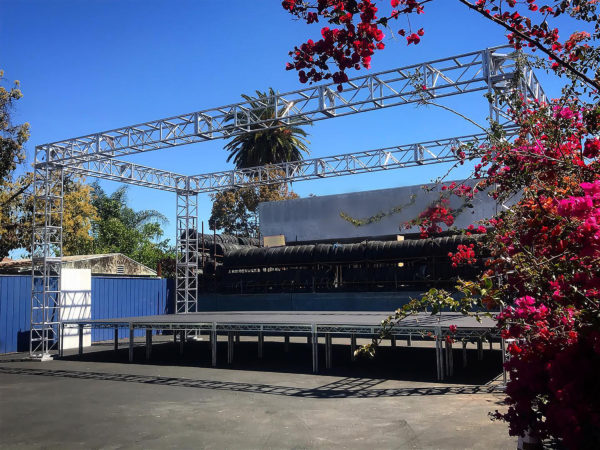 The wait is now nearly over as the stage is complete and the final touches on the performance areas are being finalized. This past week the Fountain announced that casting is complete and rehearsals begin this week for the Los Angeles premiere of a radical, incendiary and subversively funny Obie award-winning play by MacArthur Foundation "Genius Grant" recipient, Branden Jacobs-Jenkins, a playwright who identifies as a Black queer but whose plays aren't chiefly about LGBTQ life.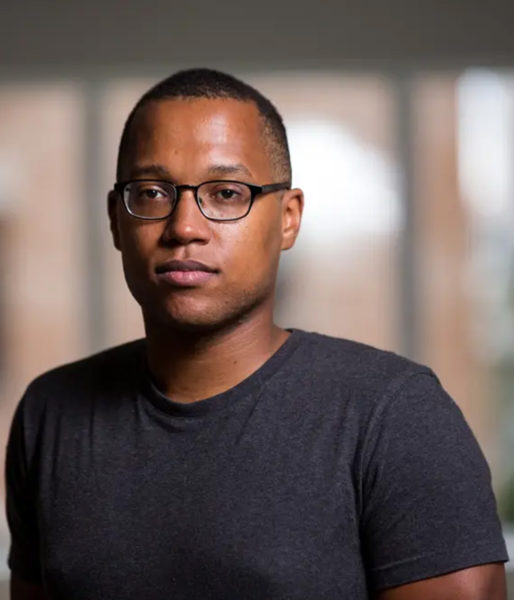 Performances of 'An Octoroon' will inaugurate the new outdoor stage at The Fountain Theatre on June 18. Performances run June 18 through Sept.19, with performances on Fridays, Saturdays, Sundays and Mondays at 7 p.m., except Saturday, June 19, which will be at 5 p.m. and will be followed by a special Juneteenth event, and July 30 through Aug. 2 and Aug. 27 through Aug. 30 which will be dark.
Playwright Branden Jacobs-Jenkins
Photo courtesy
John D. and Catherine T. MacArthur Foundation
Four preview performances will take place on June 11, June 12, June 13 and June 16 at 7 p.m. There will be one press preview on Thursday, June 17 at 7 p.m. Tickets range from $25–$45; Pay-What-You-Want seating is available every Monday night in addition to regular seating (subject to availability).
The Fountain tells the Blade that it is proud to count L.A. City Councilmember Mitch O'Farrell, and Mayor Eric Garcetti as supporters, reflecting the company's successful history of partnering with the City's government.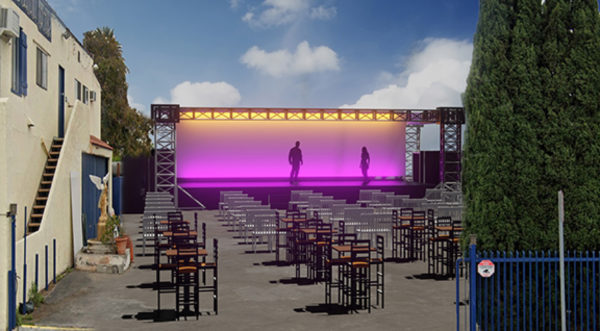 In addition to being a Los Angeles Department of Cultural Affairs grant recipient for decades, the Fountain launched a groundbreaking program that brings celebrity actors to L.A. City Hall to perform one-night free public readings in the City Council chambers.
The Fountain Theatre is located at 5060 Fountain Avenue (at Normandie) in Los Angeles. For reservations and information, call (323) 663-1525 or go to www.FountainTheatre.com.
Construction of the Stage in a Time Lapsed video:
Ellen Degeneres sits down with NBC's Savannah Guthrie
Ellen chats with Savannah Guthrie on Today about her leaving daytime television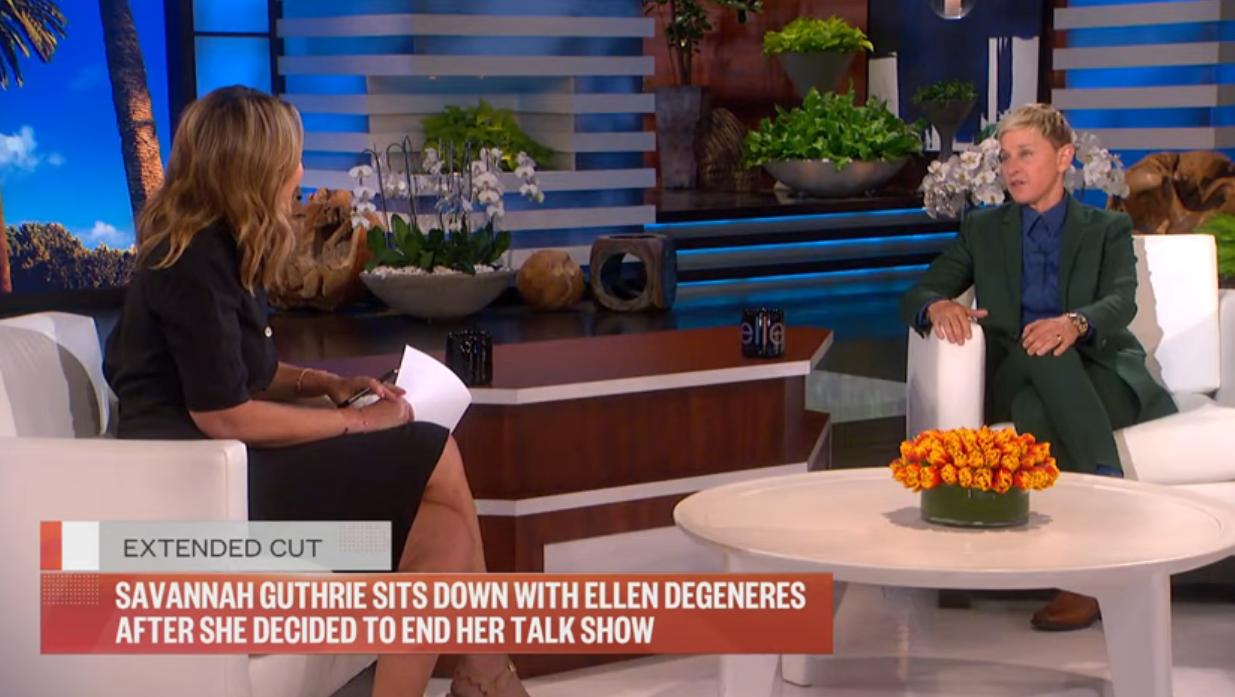 BURBANK – Ellen DeGeneres announced yesterday that she will end her talk show after next season. NBC's Savannah Guthrie speaks with DeGeneres Friday about the decision, which comes 10 months after DeGeneres faced accusations of allowing/running a toxic workplace.
WATCH:
Ellen discusses her departure with Oprah Winfrey
The two powerful women television celebrities shared how each came to the decision for their shows to end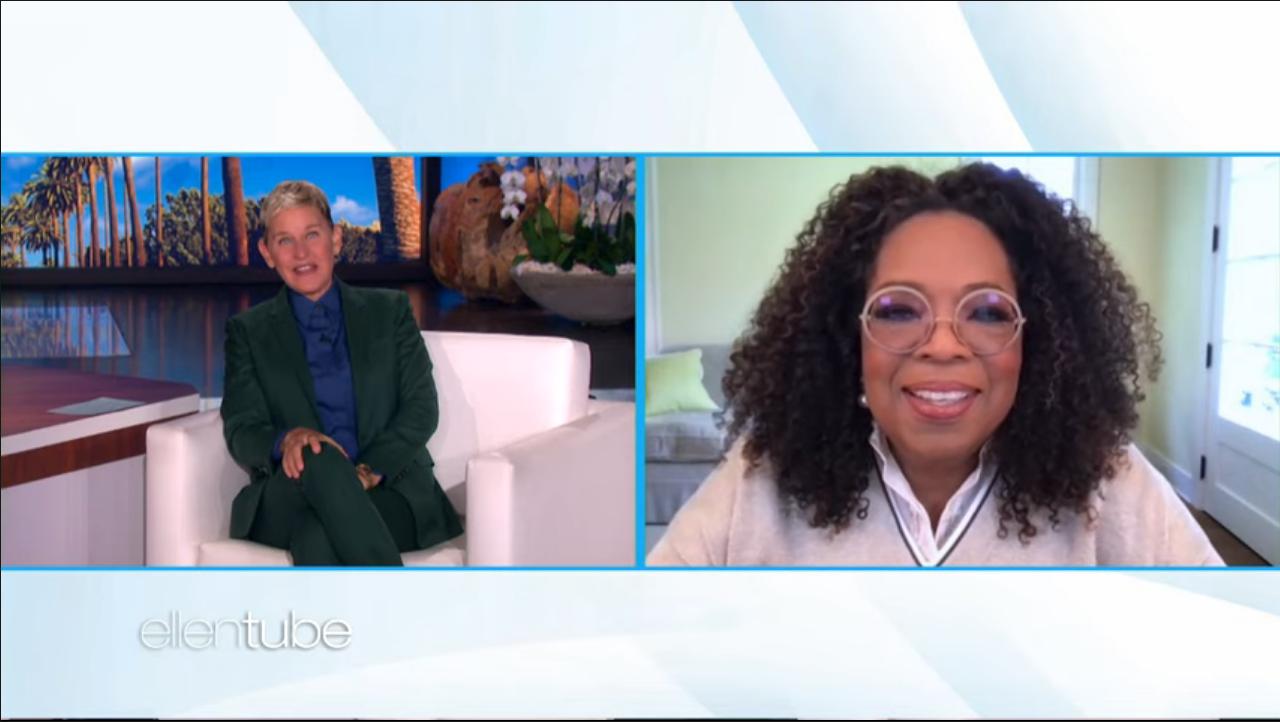 BURBANK – After Ellen DeGeneres announced she would be ending her talk show with Season 19 this week, she had a discussion with invited special guest Oprah Winfrey on Thursday, whose iconic talk show wrapped in 2011 after 25 seasons.
The two powerful women television celebrities shared how each came to the decision for their shows to come to an end, and Winfrey divulged what she misses about her show, and DeGeneres revealed what she will miss about hers.
Winfrey also talked about her new Apple TV+ mental health docuseries "The Me You Can't See," which she co-created and executive produces with the Duke of Sussex, Prince Harry.
WATCH: