'I Have Something to Tell You' not typical, political puff piece
Chasten Buttigieg memoir a frank look at history-making campaign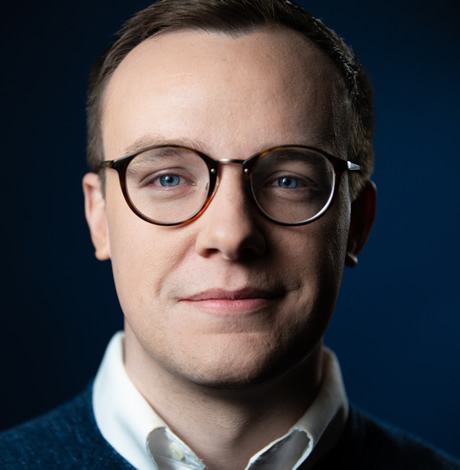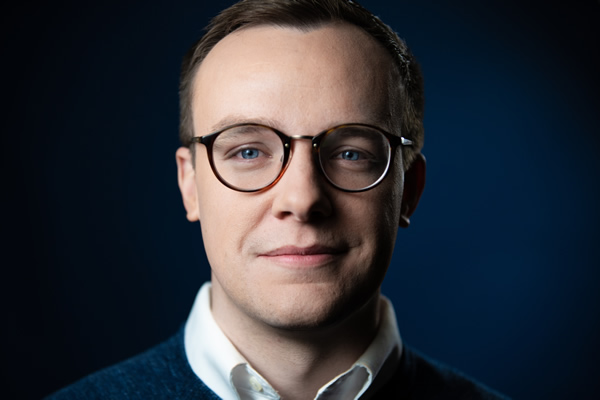 As a tween, if you'd said that one day a gay man, with his husband as First Man, could be president of the United States, I'd have thought you were nuts.
I'm glad Pete Buttigieg, 38, the former mayor of South Bend, Ind., proved me wrong! In April 2019, he became the first openly gay major presidential candidate. Buttigieg dropped out after losing badly in the South Carolina primary due to his failure to connect with Black voters.
You may or may not like Buttigieg's politics. But I'd bet that if you're queer, you were awed by the history he made by entering the presidential race!
One of the most moving parts of the campaign was Buttigieg's marriage to Chasten Glezman Buttigieg. "Nothing in my life, from shaking hands with a president to experiencing my first rocket attack," Pete Buttigieg wrote in his memoir "Shortest Way Home," "matched the thrill of holding Chasten's hand for the first time."
Chasten Buttigieg, 31, who has more than 400,000 Twitter followers, was a major asset to Pete Buttigieg's campaign. Chasten, who was raised in Traverse City, Mich. and calls Pete Buttigieg "Peter," has written a funny, touching memoir.
Often, memoirs of political campaigns are merely pablum. "I Have Something to Tell You," released on Sept. 1, is far from a hard-nosed take on the Buttigieg campaign. How could Chasten be objective about his husband? From the moment when Chasten and Pete eat Scotch eggs on their first date, Chasten is totally smitten with Peter. Peter is intelligent, unflappable and caring. "The only thing that's annoying about Peter's lifestyle is how reasonable and laid back he is about, well, everything," Chasten writes.
It's clear that since the campaign ended, Pete Buttigieg has been working to extend his brand. His 20-episode podcast "The Deciding Decade" premiered on Sept. 9, and his new book "Trust: America's Best Chance" comes out on Oct. 6. Chasten's memoir fits into the effort to build Pete Buttigieg's political future.
Yet, "I Have Something to Tell You" isn't your typical, political puff piece. It's often refreshingly candid. It gives us a ringside seat to what it was life to be the first spouse of the first gay presidential candidate.
Chasten realized how important he and Pete Buttigieg (as a presidential candidate and spouse) were to the LGBTQ community two weeks before Buttigieg officially announced he was running. An older woman, recognizing the political couple, stopped them as they walked down 14th Street in Washington, D.C. "I'm the mother of two gay children," she told them, "and what you're doing for this country and for them … I am just so proud of you and so happy you're getting out there."
Life during the campaign was, in some ways, the same for Chasten as it was for the spouses of the other candidates. As was the case for them, Chasten knew that there was "only one star" in his campaign—and it was his husband Peter—not him. Along with the other spouses, he sat in the front row, watching the candidates' debates. Sometimes, the spouses exchanged small talk.
In other ways, being a gay candidate's spouse was different for Chasten. After the Buttigieges kissed at the campaign launch, a commentator said, "something like 'Of course, I don't mind if they kiss in public' … ," Chasten writes, "but … 'real Americans' elsewhere wouldn't stand for it.'"
It isn't Chasten's job to be a political analyst. Yet, his failure to acknowledge Pete Buttigieg's disconnect with Black and Latinx people is a glaring omission. Especially, after the George Floyd protests.
This being said, "I Have Something to Tell You" is well-worth reading. The Buttigieg campaign is the main point of historical interest. Yet, the memoir is, also, a riveting account of Chasten's life. Chasten movingly describes his experiences of sexual assault and domestic violence (issues seldom talked about in the queer community) as well as his struggle to go to college while holding several jobs and acquiring student debt.
For a frank, inside look at a campaign that made history, check out "I Have Something to Tell You."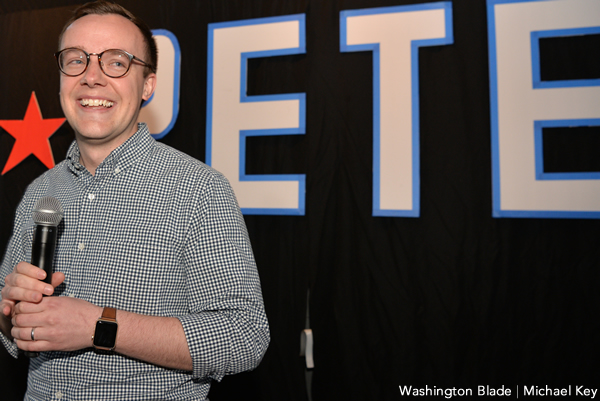 A worthy sequel to 'Maurice' revisits classic love story
After going to war, couple reunite in intriguing 'Alec'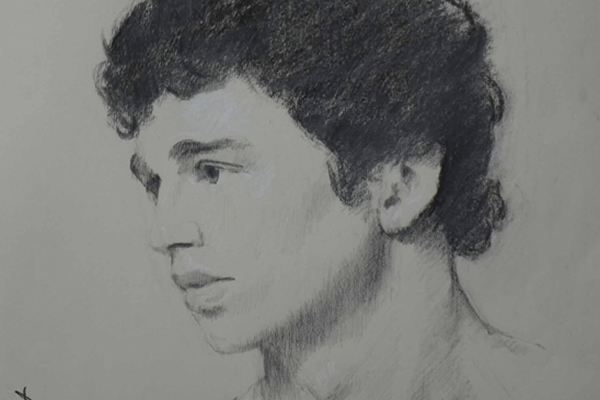 'Alec'
By William di Canzio
c.2021, Farrar, Straus & Giroux
$27/336 pages
A sequel that's nearly as good as the original! An intriguing queer love story! What more could you ask for as summer ends?
Today, on and off the page, queers fall in love, have sex, couple up, marry – embrace polyamory – as frequently and openly as politicos trade insults.
But, until recently, you rarely found LGBTQ+ characters in books. With few exceptions, when you encountered queer people in fiction, they were sick, dying, or in jail.
It's hard to overstate how revolutionary it was for queers when "Maurice" by the queer, British writer E.M. Forster was posthumously published in 1971.
For many of us, it was the first time we read a love story in which queer lovers ended up alive – unrepentant and unpunished.
Forster, who died at 91 in 1970, began writing "Maurice" in 1913 and finished it in 1914. Yet, he felt it couldn't be published during his lifetime.
Forster's novels (especially, "A Passage to India" and "Howards End") were critically acclaimed.
Forster lectured in England and the United States. Listeners heard him on the radio as he read his acclaimed 1939 essay "What I Believe."
In this essay, Forster spoke of his belief in personal relations, endorsed the humanistic values of "tolerance, good temper and sympathy" and decried authoritarianism.
His assertion in "What I Believe, that "if I had to choose between betraying my country and betraying my friend I hope I should have the guts to betray my country," has been a credo for many.
Yet, because being queer was illegal in the United Kingdom for most of his lifetime, Forster didn't want to publish "Maurice" while he was alive.
Homosexuality wasn't decriminalized in the United Kingdom until 1967.
Though he was out to some of his friends, Forster couldn't be openly gay because of the homophobia of his time.
"Maurice," which Forster dedicated "To a Happier Year," doesn't just have LGBTQ characters. Its two gay male lovers, Cambridge-educated, upper-class Maurice, and Alec, a gamekeeper, end up happily.
We may worry about what obstacles they'll run into while living in such a repressive time. But we know that they've gone off together.
"A happy ending was imperative," Forster writes in a 1960 "Terminal Note" on "Maurice," "I shouldn't have bothered to write otherwise."
"I was determined that in fiction anyway," he adds, "two men should fall in love and remain in it for the ever and ever that fiction allows, and in this sense Maurice and Alec still roam the greenwood."
Forster's legacy has had a reemergence in this century. "On Beauty," the 2005 novel by Zadie Smith is an homage to "Howards End."
Matthew Lopez's play "The Inheritance," which ran on Broadway, is, also, in part, an homage to "Howards End."
Many sequels, no matter how well-intended, aren't good. This is even more true when classic novels like "Maurice" are involved.
Yet, in "Alec," distinguished, gay playwright di Canzio has pulled off an engrossing, lively, moving feat of the imagination.
In "Maurice," we see things from Maurice's perspective. On a visit to his friend Clive, a country squire, he meets Alec, Clive's game keeper.
We know that Alec and Maurice, after both trying to blackmail each other, fall in love. But we learn little about Alec except that he loves Maurice.
In "Alec," we view things from Alec's eyes. Alec, in di Canzio's reimagining, is a three-dimensional character with feelings, ambitions and a back story.
Born in Dorset, England in 1893 to working class parents, Alec loves to read. He knows, because of his class, that he won't be able to go to college.
But he soaks up as much literature as he can at the library.
He enjoys reading about classic Greek myths and looking at pictures of art depicting the hunky, mythic heroes.
Early on, Alec knows that he likes boys and men. Though there's no way he can be openly gay, he's fine with his sexuality.
"It kept him out of trouble with girls," di Canzio writes.
Following his father in his line of work, doesn't appeal to Alec. His dad is a butcher. He doesn't want to become a servant to rich people if he'd have to be at their beck and call inside their house. Knowing that he has to do some type of work, Alec becomes a gamekeeper for Clive, a country squire.
He and Maurice meet when Maurice visits Clive. As in "Maurice," the lovers, after much angst and bungled blackmail attempts, go off together.
Up to this point, di Canzio is following the plot of "Maurice" – even quoting some of the dialogue from the novel.
In lesser hands, this might seem too plodding or too derivative. But di Canzio's retelling the story, though a bit slow, is fresh. You want to keep reading.
The lovers live together happily for a time. They can't be openly gay. Yet, they find people like themselves and LGBTQ-friendly folk in salons, clubs, and other underground queer spaces.
World War I shatters their happiness. Serving under horrific conditions in separate places, Alec and Maurice don't know if they'll survive or find each other after the war.
"How many of our stories have been expunged – from history, from memory?" a friend asks the couple.
You'll keep turning the page to discover how Alec and Maurice's story ends.
'Horse Girls' will love this book
Finding freedom in the saddle after marginalization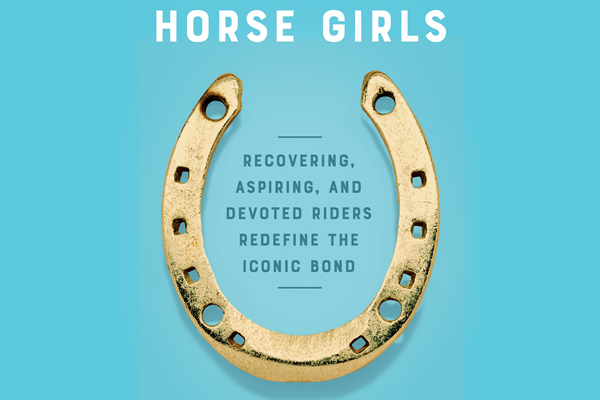 'Horse Girls'
Edited by Halimah Marcus
c.2021, Harper Perennial
$17/304 pages
You were determined not to get bit.
But in a totally different meaning of the word, you were equally determined that your horse would accept one. Without a bit in his mouth, he wouldn't turn, slow down, or stop when you wanted to ride – and of course, as in "Horse Girls," edited by Halimah Marcus, the ride's the thing.
Or is a sense of freedom the best part of owning a horse? Many girls think so, while others just want their very own Flicka or Ginger or Pie. Whatever it is, Marcus says that there's a difference between "horse girls" and "a horsewoman." The latter, she writes, is "tough, no-nonsense… riding every day… unsentimental about horses but devoted to them for life" – unlike many of the women in this book who gave up riding as young women and re-established their love for it later in life.
But what makes a horse girl?
Marginalization, in the stories here. These horse girls often felt shame for not fitting the norm, for being queer, Black, "chubby" or poor – but they still loved horses. Some of the writers are lesbians, but they didn't understand it until their girlhoods were over. Alex Marzano-Lesnevich writes of cross-dressing cowboys in history; Sarah Enelow-Snyder writes about Black cowboys and of "curly Afros shoved into unaccommodating cowboy hats." C. Morgan Babst writes of cruelty and anorexia, a two-pronged part of her childhood.
Horse girls worry. A lot. They worry about where their horses went after they were sold or given away. On the day she got it, Adrienne Celt worried about how she was going to bury her horse if it died. They worry about disappointing horse-loving parents, and they fret about the best way to introduce their daughters to riding.
They ride with joy. They met spouses through horses. They remember the smell of a box that once contained a plastic horse – because, says T Kira Madden, "the thing about a horse is, it's never about the horse."
Nope, it's also about stories. Fifteen of them, to be exact, all inside "Horse Girls," but unless you're the horsey-type, you grew up in a saddle, or your shelves once held plastic 1:9-scale horses, you can just mosey along. In that case, you'll haaaaate this book and that's OK. It's not for you anyhow.
If you fit the former, though, pommel, stirrup, and all, then editor Halimah Marcus offers stories you'll devour, stories of loving horses, even when (especially when!) doing so made you an anomaly. There's strength in that but loss also looms large here, particularly loss of childhood, innocence, or imagination. Fortunately for many of these storytellers and for the readers invited along on this ride, though, recollections are resolved, reasons for them are reconciled, and the endings are mostly satisfying.
If you ever trotted around the yard, pretending to be a horse, or if you actually spent your girlhood in a saddle, this book will bring back memories. "Horse Girls" is a book you won't want to miss, not even a little bit.
Leontyne Price book will inspire you to embrace opera
A dazzling hybrid of memoir, prose, quotations, and poetry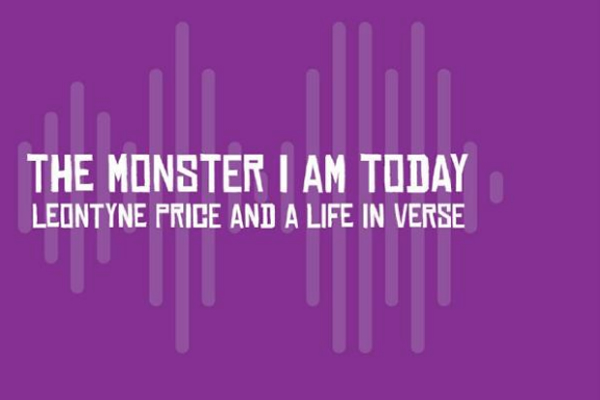 'The Monster I am Today'
By Kevin Simmonds
c.2021, TriQuarterly Books
$20/160 pages
Years ago, my boss, who had the flu, insisted that I use her ticket to hear Pavarotti give a recital at Lincoln Center. I knew nothing about opera, but was thrilled by this opportunity. After the performance, I ended up in a receiving line to meet the famous tenor. When I shook his hand, he put me at ease about my ignorance of opera. "Don't worry," he joked, "I listen to Waylon Jennings."
I tell you this not to name drop, but because "The Monster I am Today: Leontyne Price and a Life in Verse" by San Francisco-based writer, poet, and musician Kevin Simmonds makes me want to do nothing but eat, sleep, and breathe opera.
Between the pandemic and other problems of life, it's easy to become desensitized to poetry, other people's pain – even beauty.
As you read "The Monster I am Today," Simmonds, who grew up Black and gay in New Orleans, will awaken your deadened senses.
Through a dazzling hybrid of memoir, prose, quotations, song lyrics and poetry, Simmonds brings Price, the first African-American to achieve international acclaim in the opera world, to life.
Price, 94, was born in Laurel, Miss. In 1955, Price was the first Black singer to appear in an opera on TV when she sang the title role in "Tosca."
She performed in major opera houses from the Metropolitan Opera to the San Francisco Opera to La Scala. Price has received many honors. In 1964, she was awarded the Presidential Medal of Freedom.
Yet, though she's so renowned, even some of her most ardent fans might not know much about her life.
Price, Simmonds says, didn't believe in talking about herself too personally or complaining about her struggles publicly.
"Have I talked too much," Price says, "You know, talking a lot isn't good for a singer."
It's ironic that Simmonds puts this quote from Price right after one of several (fictitious) FBI files of her in the book.
As Simmonds notes in the endnotes, the FBI files in the volume aren't official FBI files, but the content in them is factual.
The faux FBI file notes that Price attended a production of "The Dutchman" by "Negro agitator Leroi Jones, who is married to agitator Hettie Jones, a Jew."
"The play is insolent filth and undisciplined rage toward the white race," the file added, "Price endorsed the performance from her seat in the audience by shouting, 'Right on!'"
You can't help but wonder: Does Price mean that talking too much would hurt her singing voice? Or is she also thinking: talking too much wouldn't be good given white society's racial prejudice?
"The Monster I am Today" isn't a bio of Price. Yet, through taut, incisive poems and prose fragments, Simmonds makes her up close and personal.
"Dear, this wasn't no Chitlin' Circuit/not Ella's or Lena's crowd," Simmonds writes in a poem in Price's voice, "This was box seats passed/from one generation/of Vanderbilts Carnegies Astors and Guggenheims to the next."
Price is the life in the title of the book. But you soon realize that Simmonds is remembering — riffing — on his life. Price is the monster (in the sense of marvel) etched in Simmonds' DNA.
Opera, music, and high school chorus saved his life when Simmonds was a young queer kid.
"Opera: Italian for 'a work, a labor':the feminine Latin root op: 'to work, produce in abundance," writes Simmonds of his young self, "Feminine work of abundance – that's what I sought to behold and become."
Simmonds studied music at Vanderbilt University and the University of South Carolina. He is the author of two poetry collections, "Mad for Meat" and "Bend to It."
Because "Monster" is structured as overture, performance, and postlude, reading it is like being at the opera.
Its beauty and heartbreak will tear your heart out.
"The steady, anesthetizing racism of the campus police, professors and classmates poisoned and debilitated me," Simmonds writes of his time at Vanderbilt, "I thought I'd lost my voice."
A standing ovation for "The Monster I am Today." It's a monster of a book.