October 15, 2020 at 7:51 pm PDT | by Brody Levesque
Civilian Oversight Commission to Sheriff: Resign!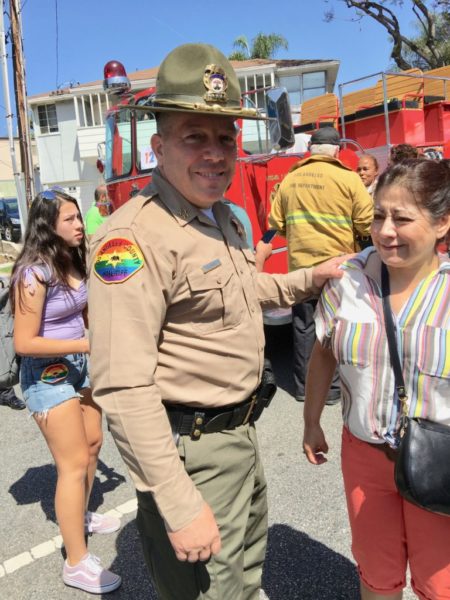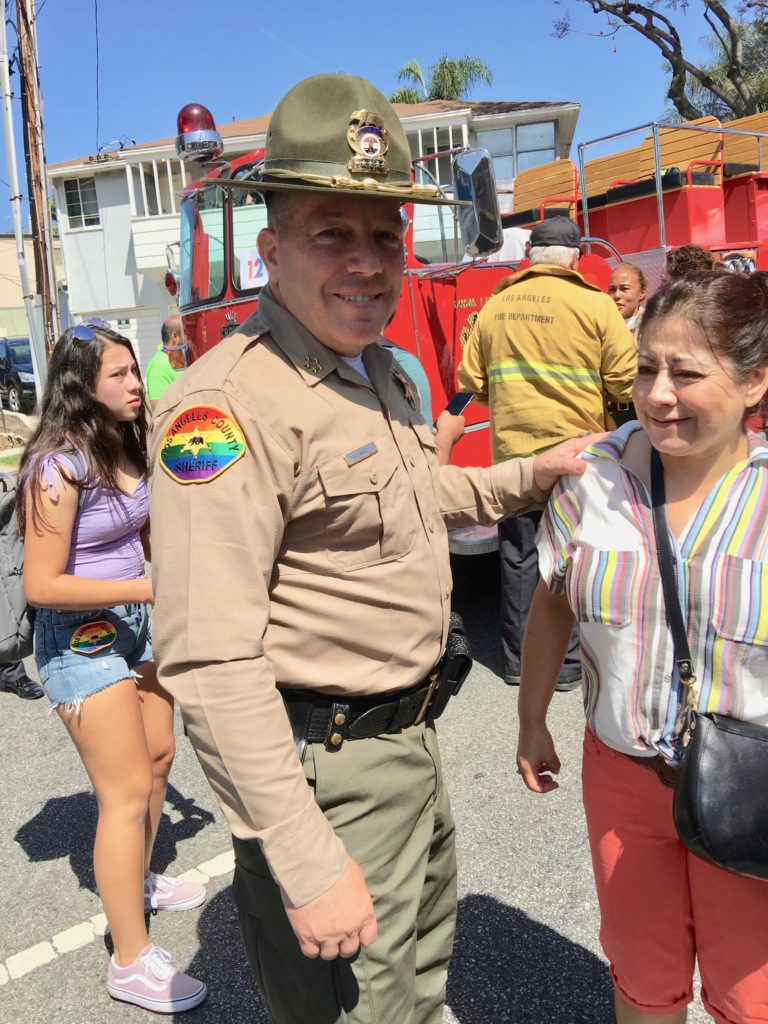 LOS ANGELES – The Los Angeles County Civilian Oversight Commission on the LA County Sheriff's department delivered a resolution Thursday afternoon calling on L.A. County Sheriff Alex Villanueva to resign his office.
The Commission unanimously voted (8-0) to approve a Resolution expressing 'No Confidence' in Sheriff Villanueva's leadership and condemning his failure to cooperate with the Civilian Oversight commission asking for him to step down.
"The ad hoc committee spent a lot of time trying to come up with a resolution that would signal to the Sheriff that we're serious and the ball would be in his court to make things better," said Commission Chair Lael Rubin. "I don't think he has any intention of making anything better."
Rubin added, "The Sheriff responded with a letter addressing the proposed resolution that was demeaning to the Commission and members of the community. It really gave a sense that he has no intention of working with us. I will join the colleagues of mine in calling for his resignation."
The problem when dealing with removing a Sheriff, in fact any of the Sheriff's across California's 58 counties, is that they cannot be fired. Joe Mathews, a syndicated columnist and California editor at Zócalo Public Square, pointed out when problems with Villanueva's leadership of the department first surfaced;
"Once elected, sheriffs in all 58 counties have power over jails and policing, and act pretty much as they please. When sheriffs do wrong, there is little that Californians can do to stop them. Under our state's structure, a sheriff in California can't really be fired. And those most liable to complain about a sheriff—inmates and those accused of crimes—have trouble gaining the public's ear, let alone its sympathy.," Matthews wrote.
"In theory, sheriffs should be accountable precisely because they are elected. Indeed, the California state constitution requires every county to have an elected sheriff for that reason. But in practice, sheriffs' elections are not healthy contests," Matthews continued. "They draw little media attention compared to other races, so voters know little about the contenders or the issues. Sheriffs often run unopposed, since it's a scary prospect to challenge an official who holds such virtually unchecked control over who goes to jail."
After discussion, Commissioners agreed on updated language to the resolution that underscored that they have no confidence in the Sheriff's ability to effectively govern the Los Angeles County Sheriff's Department (LASD) and ultimately concluding that he should resign immediately.
"The resolution highlights that L.A. County residents deserve a Sheriff's Department that is cooperative, respectful, transparent, accountable, trustworthy, and amenable to change," said Brian K. Williams, Executive Director of the Sheriff Civilian Oversight Commission.
Matthews in his analysis of the LA County Sheriff's Department scandals in 2019 noted: "In his first few weeks in office, Villanueva, who has no experience running a large organization, sowed chaos by removing 18 high-ranking officials from their posts and reevaluating the ranks of 500 other commanders. Some deputies say it's no longer clear who is in charge.
When the media questioned these moves, Villanueva's response was classic California sheriff: "The state constitution lays out that the oversight of the sheriff is the voters." In other words, you'll have to wait four years before you can do anything to me, no matter what I do."
This past year the department has been plagued with personnel problems, allegations of police abuse during the Black Lives Matters protests, and then the high profile scandal over unauthorized crime scene photographs taken by department personnel on their personal mobile phones of the January 26 helicopter crash near Calabasas, which killed Lakers superstar player Kobe Bryant, his 13-year old daughter Gianna, and seven others.
In a lawsuit filed in LA Superior Court last month, Bryant's widow Vanessa, alleged; "The gratuitous images soon became talked about within the department, as deputies displayed them to colleagues in settings that had nothing to do with investigating the accident. […] One deputy even used his photos of the victims to try to impress a woman at a bar, bragging about how he had been at the crash site."
Angered by the disclosure of the existence of the photographs, "Mrs. Bryant feels ill at the thought of strangers gawking at images of her deceased husband and child, and she lives in fear that she or her children will one day confront horrific images of their loved ones online," the lawsuit stated.
Villanueva acknowledged on March 2 that he ordered deputies to delete photos taken at the site of the crash. Villanueva told NBC4 in Los Angeles that the intent was to halt distribution of the images.
The department, Sheriff Villanueva, and LA County are named as co-defendants.
After the most recent flare-up of protests after the shooting of two Sheriff's deputies last month the Commission alleged in the resolution; "the Sheriff's Department has violated the First Amendment rights of residents engaging in protest activity as well as journalists covering. protests. During the unprecedented protests against police violence this summer, at a time when it was incumbent upon law enforcement to exercise restraint, deputies were recorded abusing residents and harassing journalists covering the protests.
In one instance, KPPC reporter Josie Huang was arrested after identifying herself as a member of the press. In defending the arrest, Sheriff Villanueva cited inaccurate and misleading information that was contradicted by contemporaneous video footage."
The Los Angeles Blade has requested comment from the Sheriff's department Thursday evening regarding the Commission's actions.