WeHo's beloved Drag Queen Story Hour moves online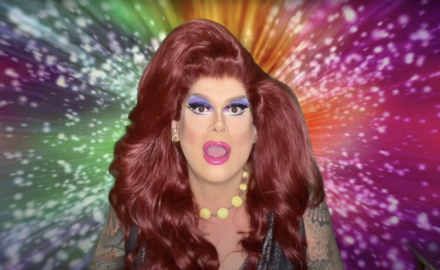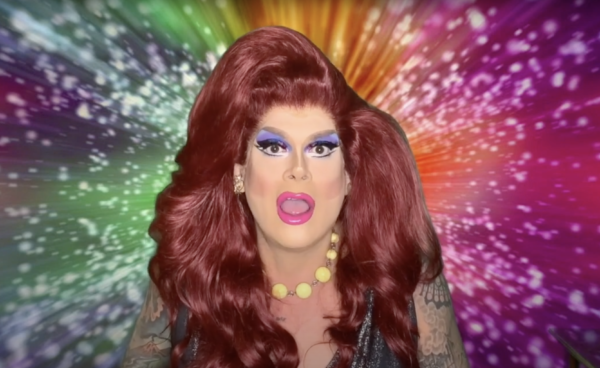 WEST HOLLYWOOD – If you are one of the many residents of WeHo that looks forward to the city's ongoing Drag Queen Story Hours, there's good news.
Despite the cancellation of all its live in-person events, The City of West Hollywood is happy to let you know that the show still goes on, even in the age of coronavirus. While the pandemic might prevent kids of all ages from sharing the fun firsthand, Drag Queen Story Hour has temporarily moved from its home at the West Hollywood Library and will now cover viewers with the sparkle they crave from the safety of an online setting.

The City invites children to ask their parents and guardians for help in logging on to the City of West Hollywood's Arts Division YouTube Channel, where Drag Queen Story Hour continues to offer stories as read by the likes of such local drag celebrities as Amber Crane, Pickle the Drag Queen, and Tony Soto.
Anyone who has been to one of these magical events needs no explanation of what it's all about, but for those who might be new to the concept, the City's official publicity offers the following:
"Drag Queen Story Hour is exactly what it sounds like: glittering magical drag queens capturing the imagination, playfulness, and gender fluidity of childhood, while giving kids glamorous, positive, and unabashedly queer role models to look up to (way up to — have you seen those heels?!). At Drag Queen Story Hour, children are able to see people who defy rigid gender restrictions and imagine a world where people present as they wish — a world where dress up is real."
The City plans to continue its Drag Queen Story Hour productions online until December 31, 2020 – "because reading is fundamental."
While it may not be the same experience as basking in the actual presence of a fabulous queen, there are definitely some upsides to this alternative plan. Most obvious, perhaps, is that while the events have normally taken place only on the fourth Saturdays of even numbered months from 11-11:45am in the West Hollywood Library Community Meeting Room, you can now enjoy them any time, at your own convenience, from the socially-distanced safety of your living room.

Maybe even better than that, though, is that you won't be cleaning glitter off your skin and clothes for weeks afterward.

Check out the most recent episode below, and make sure you subscribe to WeHo Arts on YouTube to make sure you won't miss any of the fun in future installments.
Bernal shines as real-life gay wrestler in 'Cassandro'
A polished, engaging film about a real-life figure that carries message of hope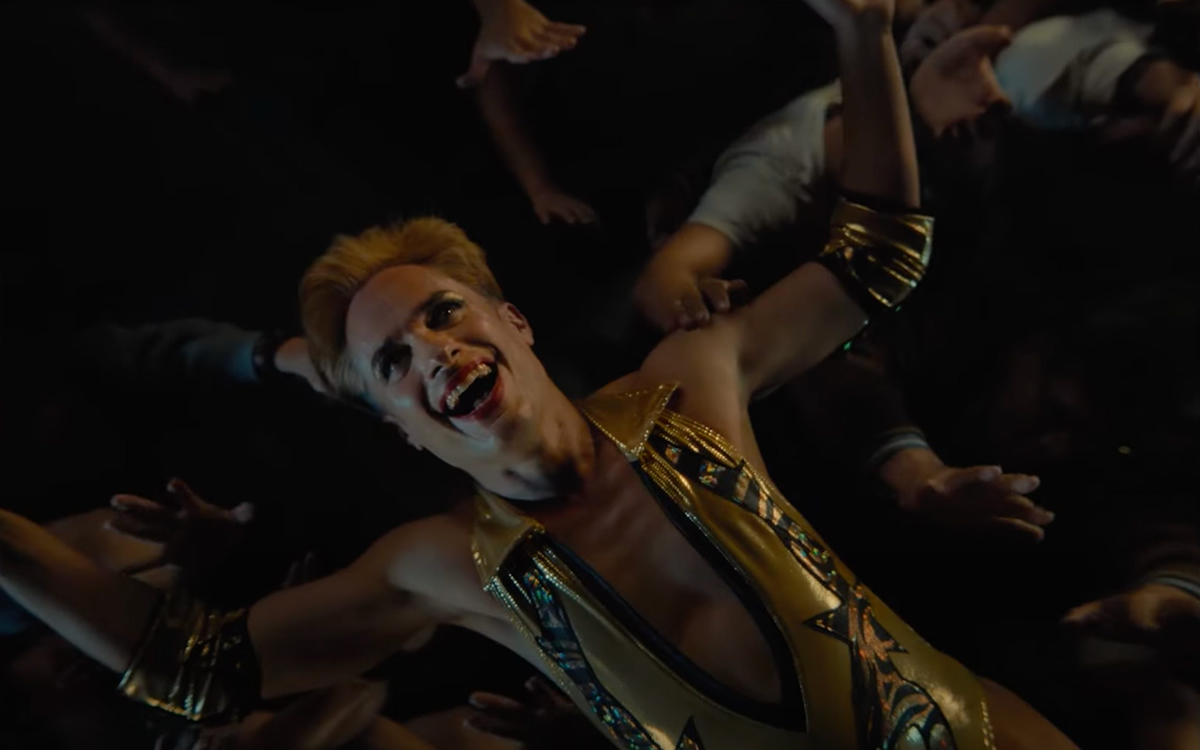 For most Americans, any knowledge of the Mexican wrestling style known as lucha libre is probably limited to what they gleaned from the 2006 Jack Black comedy "Nacho Libre," which (it should go without saying) is not a movie that anyone should consider "factual."
Now another movie about the subject has arrived, and this time it's not an anything-for-a-laugh fantasy but a biopic about a real luchador who rose to international fame in the 1980s and remains one of the most celebrated and popular figures in Mexican professional wrestling to this day.
The luchador in question is Saúl Armendáriz – better known to his fans as "Cassandro" – and the eponymously titled movie about his ascendency begins streaming on Amazon Prime Video Sept. 22 after a limited theatrical release on Sept. 15.
Directed by Roger Ross Williams (who may not be a household name but has the distinction of being the first Black director to receive an Oscar, thanks to the 2009 win of his "Music by Prudence" for Best Documentary Short), "Cassandro" stars Gael García Bernal – a longtime ally who became a queer fan-favorite thanks to his work in films like "Y tu mamá también" and "Bad Education" – as the openly gay Armendáriz and tells the story of his rise to fame in direct defiance of the culturally reinforced homophobia that permeated the professional environment of his field. Set in the 1980s, it follows the future superstar from the early days of his career, tracing his steps as he forges a path to success as an exótico – a wrestler who assumes a flamboyant persona based in queer (and largely homophobic) stereotypes – while simultaneously rising above the stigma of his sexuality and his impoverished upbringing to become a pioneering force in LGBTQ+ acceptance within the deeply traditional Latino culture to which he belonged.
Like most biopics, it also focuses on the personal: much of the film's first half is dominated by the relationship between Armendáriz and his mother, Yocasta (Perla De La Rosa), a professional "good-time girl" whose acceptance of his queer identity is absolute yet tempered by her fear for his well-being. There is also a long-running thread about his desire for approval from his father – a married man with a "legitimate" family in which he is decidedly not included – and the pattern in his personal life of repeating that dynamic in romantic relationships with unavailable lovers like closeted big-name luchador "El Comandante" (Raúl Castillo) and an apparently fluid but firmly "on the DL" associate named Felipe (Benito Antonio Martínez Ocasio, aka Puerto Rican rapper Bad Bunny for those unfamiliar with his "real" name) who clearly meets more than just his need for a reliable supplier of cocaine – it is the '80s, after all – while maintaining a strict-if-not-quite-convincing "no homo" stance.
Ultimately, though, as presented by first-time narrative feature director Williams (who co-wrote the screenplay with David Teague after previously covering Armendáriz' story in the 2016 documentary short "The Man Without a Mask"), "Cassandro" is driven by a narrative about overcoming and reclaiming the pejorative cultural tropes around queer sexuality and turning them on their ear as a means toward fully inhabiting queer identity. Blessed with a relatively supportive mother – a plainly-implied career sex worker who is depicted as much as a kindred spirit as she is a maternal figure – and comfortable enough in his own skin to flaunt his "deviance" in the public eye, the film's version of Armendáriz moves through a clearly defined arc toward self-acceptance on his own terms.
Much of this is mirrored, of course, in the tale of his accelerated rise to stardom, in which he wins the hearts of lucha libre fans enough to subvert the accepted formula that the exótico is always the loser, and reinforced by the ways in which he responds to the various long-term relationships in his life – some nurturing, some toxic – as his career trajectory helps him to recognize his own worth. In this way, "Cassandro" becomes a true-life tale of queer affirmation, the saga of a person who overcomes hardline traditional expectations and deep-rooted social prejudice to use his own queer identity as an avenue to personal empowerment.
That, of course, is exactly what it sets out to be: it's an unabashedly pro-queer narrative that brings the highest level of professional artistry into the mix, using it to convey that subtle blend of aloof observation and emotional engagement that can sometimes win viewers' hearts and minds.
In recognition of that artistry, the foremost acknowledgement must go to Bernal, who turns in a career-highlight performance as both Armendáriz and his over-the-top titular alter-ego, which requires an impressive display of physicality in addition to keen emotional intelligence. The actor is more than capable on both fronts, and while it would frankly be nice to see one of our queer heroes portrayed in a mainstream film by an actual queer actor, it's hard to complain when the actor is someone like Bernal, who finds within his own lived experience the authenticity to make it all ring true. Kudos are also deserved for both De La Rosa, who establishes an emotional core to the story that endures even after she leaves it, and openly-queer actor Roberta Colindrez as the trainer (and friend) that helps "Cassandro" conquer the world of professional lucha libre wrestling by literally flipping the script.
Still, though there is clearly a heartfelt desire to inspire behind the movie's portrayal of its hero's unlikely rise to glory, "Cassandro" doesn't quite deliver the kind of unequivocal "feel-good" validation for which it aims. There's something rote about the story as it's told to us; Armendáriz' success seems a foregone conclusion, and his personal struggles – though impeccably acted and depicted with sincerity – feel somehow manufactured for the sake of a desired emotional response. There's a sense of "Hollywood" about the film's approach, a deliberate framing of the material which makes this real-life success story seem much too easy, its subject's struggles too much like tropes to deliver the kind of authentic satisfaction the movie clearly aims for. Built on familiar formula, it all feels a little too predictable – especially for a saga centered in such a messy, wild-and-wooly environment as professional lucha libre. Yes, it inspires, but much of that is accomplished by playing to sentiment, by what seems a deliberate effort toward building and reaffirming a legend rather than revealing the real human experience behind it, and many details of Armendariz' real story are left out – a suicide attempt, a struggle with substance abuse, even the origin of his iconic stage name as a tribute to a brothel-keeper of whom he was fond – that might have made for a less-sanitized and much more interesting story.
Such quibbles, however, are probably a moot point for most viewers; while "Cassandro" might feel a little too hollow to satisfy completely, it's a polished, entertaining, and engaging film about a real-life figure that should – and does – carry a message of hope and transcendence for queer audiences.
Why would we ever complain about that?