WeHo honors those lost during HIV/AIDS pandemic
The City of West Hollywood (WeHo) is backing an AIDS monument to be built across the street from the Pacific Design Center in 2021.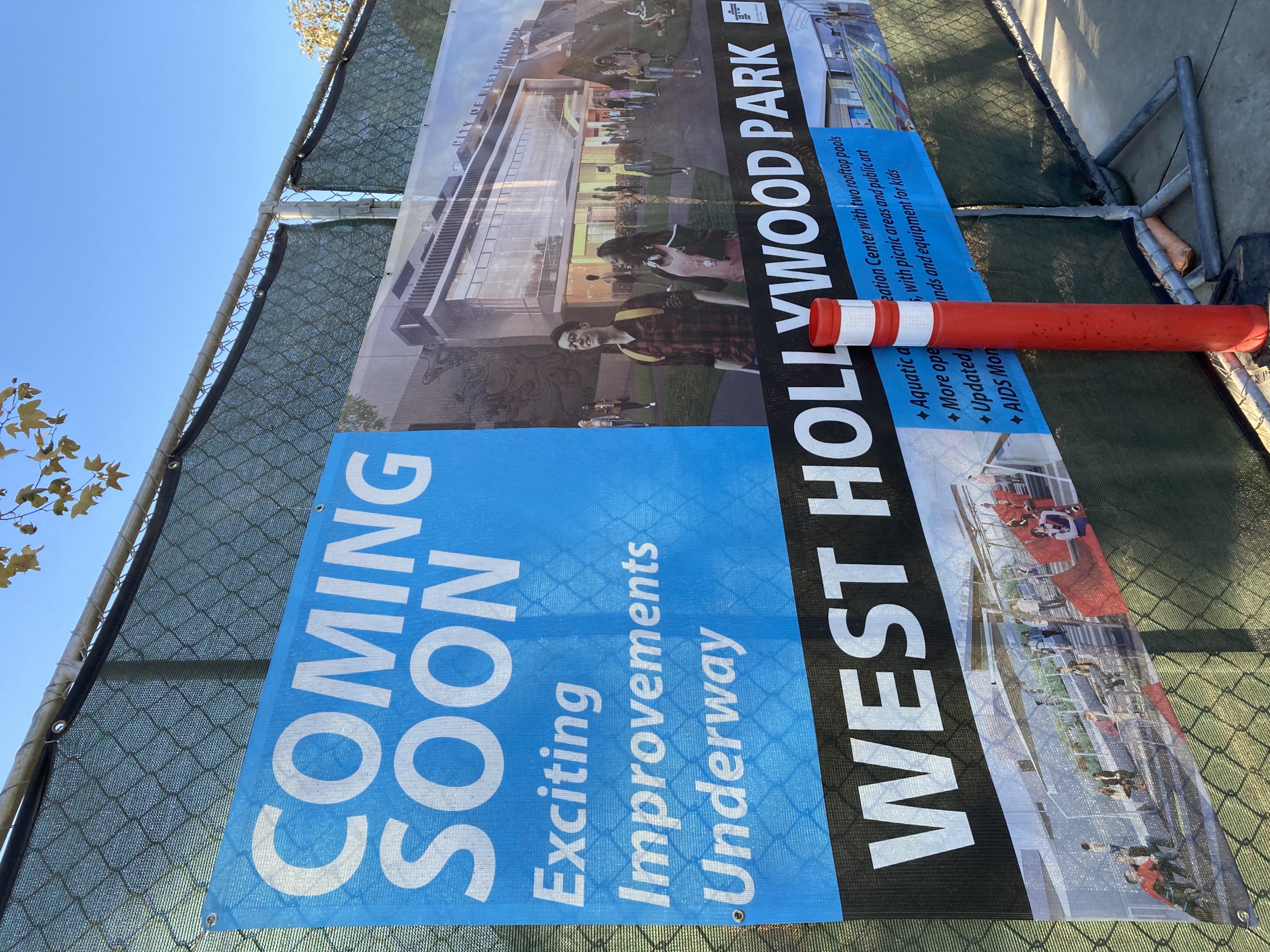 WEST HOLLYWOOD – While impossible to truly reconcile the negative effect that AIDS had and continues to have in the LGBTQ+ community, it is worth remembering and celebrating those people whose lives were lost to this deadly virus. This is why the City of West Hollywood (WeHo) is backing an AIDS monument to be built across the street from the Pacific Design Center in 2021.
This planned monument will be located in the West Hollywood park notably because WeHo was the epicenter in the Southland during the AIDS crisis.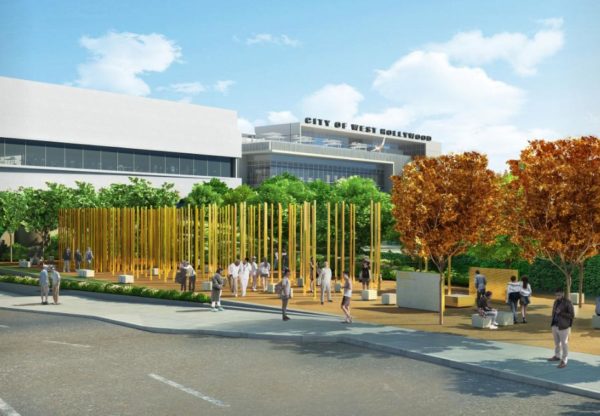 During the early days of the crisis, WeHo was a city transitioning from an unincorporated 1.9 square mile section of Los Angeles County into an officially incorporated independent City. On its web-page it proudly proclaims "The first City Council in 1984 established West Hollywood as the first City in the nation to have a majority openly gay governing body."
The City had long been a magnet for LGBTQ people. The counterculture, with hippies, musicians and artists flooded its streets in the 1960's and 70's. WeHo was also a hub for nightlife and entertainment in the Los Angeles metropolitan area long before its incorporation.
Famed 'Sunset Strip' clubs such as The Troubadour, The Whisky a Go Go, and The Roxy drew sizable crowds as now musical legends such as Led Zeppelin, The Doors and Sir Elton John played. The Strip continued to be a cultural center for punk rock and New Wave during the late 1970s, and evolved into the epicenter of the colorful glam metal and heavy metal scenes during the 1980s. LA-based bands including Van Halen, Motley Crue and Guns N Roses redefined the standard for excess in WeHo and during that same time period begun the rise of the LGBTQ clubs, bars, and restaurants.
It was these factors for its LGBTQ population that made many of its residents vulnerable to the AIDS pandemic.
The West Hollywood Chamber of Commerce noted that the dispossessed and underserved minorities, most notably gay, lesbian and genderqueer-identifying people, flocked to WeHo to escape the persecution they faced at the hands of the Los Angeles police. During that same time, an influx of Russian Jewish émigrés who had fled the Soviet Union began to settle in and around WeHo.
In 1984, a coalition of gay men, Russian Jews and the elderly successfully held a vote to officially incorporate the area as the City of West Hollywood, electing a city council with an openly gay majority. Soon the City developed a reputation nationally as well as California-wide as a leader in progressive legislation, social change and LGBTQ culture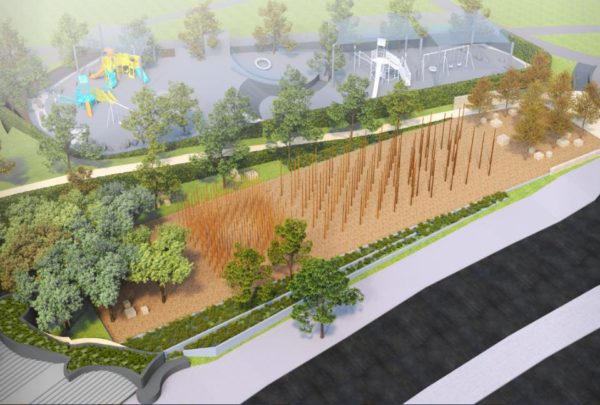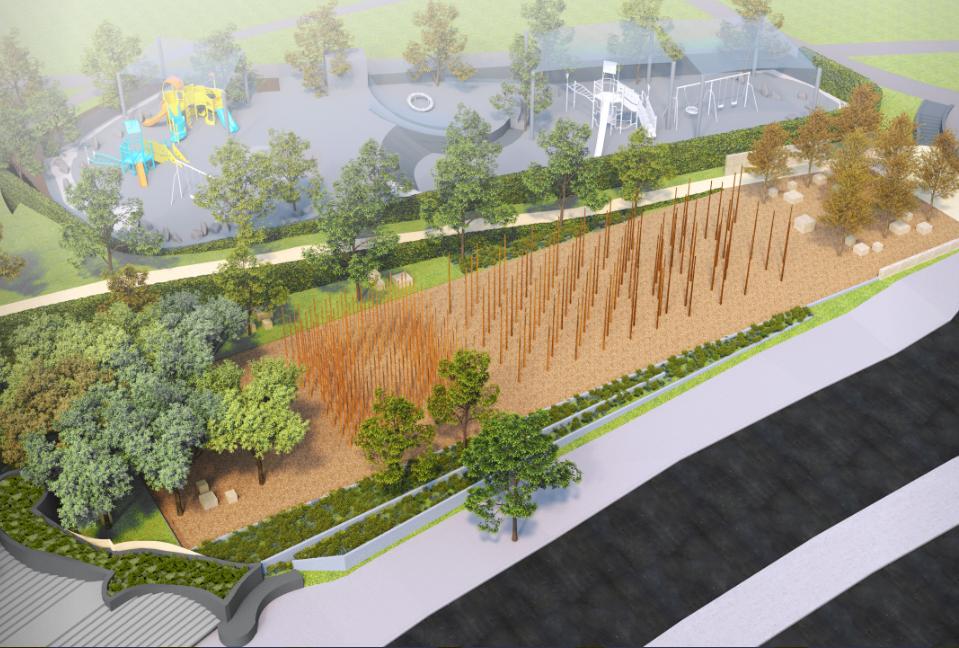 John Gile, a development consultant for the WeHo AIDS Monument Project spoke with the LA Blade in a phone interview about his thoughts on the monument and what it means to him.
"Never in a million years did we think we would be building this monument in the midst of a pandemic. It's exciting – it's been a long time coming. So many mixed emotions now with the COVID pandemic." When asked about the purpose and goals of the monument, Gile said "Our hope is that we will educate the millions of young people that will visit the monument."
There is a website dedicated to the new AIDS monument that will be built. Both the County of Los Angeles and the City endorse and support the project.
In terms of its funding, Gile told the Blade that "over 1,000 people have contributed to the monument." Notable figures and organizations including comedian Kathy Griffin and the Elton John AIDS Foundation have contributed.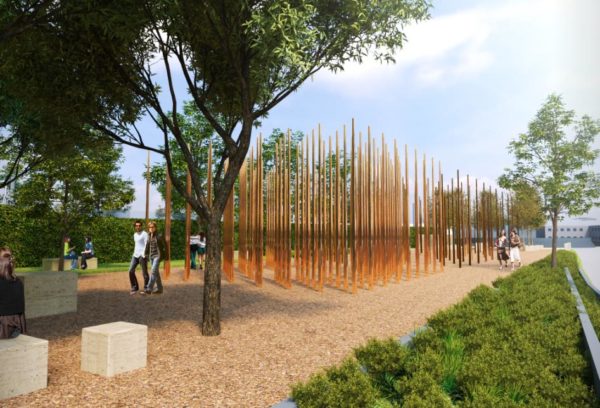 Lisa Belsanti, Communications Manager for the city of West Hollywood, talked about the specific goals in the creation of the monument;
"[The goal is] to crystallize and memorialize the shared pain and struggle through the arc of this pandemic and to bring more awareness to the lives lost and progress gained."
People tend to forget that the fight against AIDS is more of a collective one rather than an individual one Belsanti noted, "Without the shared mission and vision to confront the public health emergency that had no governmental response – I don't think West Hollywood would have been successful."
Commemorating and remembering people who were lost to AIDS is important and something that as a society should do because history tends to repeat itself if people aren't paying attention both Gile and Belsanti stressed.
Although COVID-19 is not at the same level that AIDS was at in the 1980's, there are very prevalent structural inequities with the COVID-19 pandemic.
"The pandemic is shining a light on some social inequalities. Issues around racism and the disproportionate number of people of color testing at higher rates and dying at higher rates," Belsanti said.
This connection Belsanti stressed should not be overlooked because it only exposes the social inequities that currently exist – just like how the AIDS epidemic exposed blatant homophobic policies and practices across the United States.
So, through the creation of this monument, are people truly able to examine these past injustices in a way to break down and dismantle structural inequities that currently exist.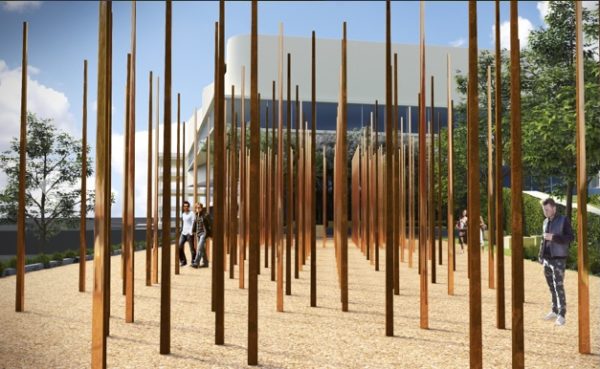 People can donate directly through the website dedicated to the AIDS monument to help fund the AIDS monument as well as read stories given by individuals whose family members and friends were lost to AIDS.
"You get involved generally by making sure it never happens again and that is to register and vote, number one. Your vote is your voice. And to experience some of these interactive stories and really educate oneself on our shared history," Belsanti noted.
The monument is a tangible reminder of the battle cry of the AIDS activists 'Fight AIDS, Not Gays. Silence = Death'
Ellen Degeneres sits down with NBC's Savannah Guthrie
Ellen chats with Savannah Guthrie on Today about her leaving daytime television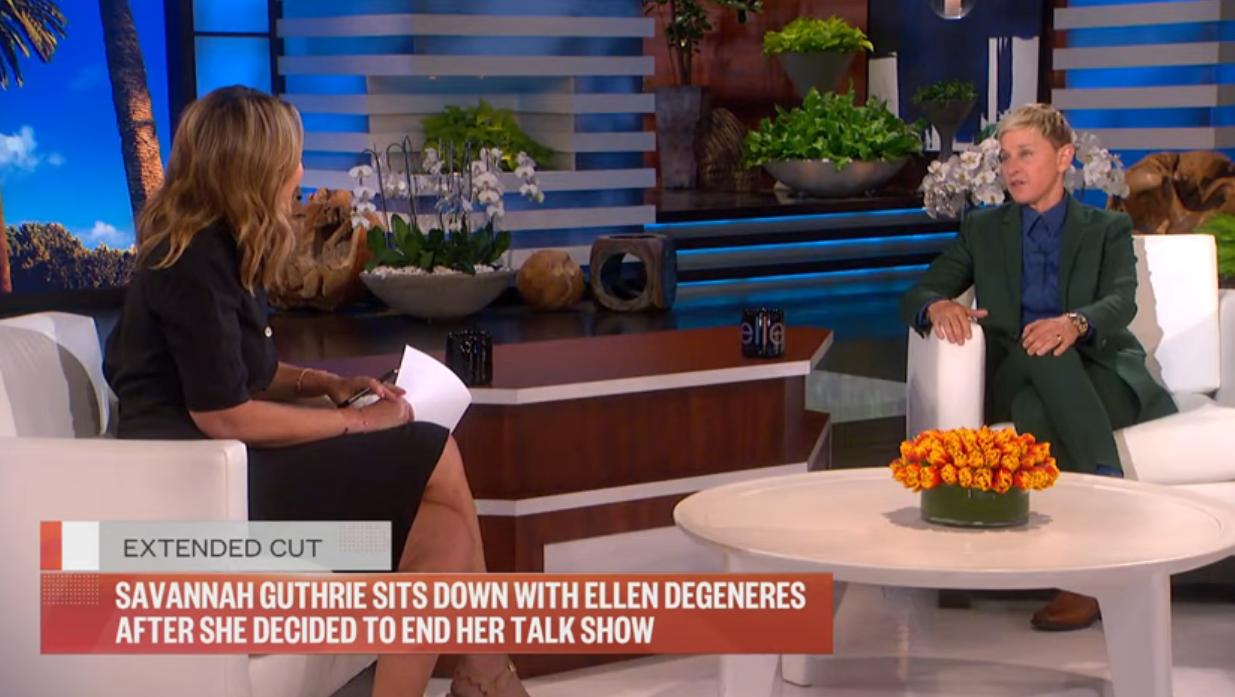 BURBANK – Ellen DeGeneres announced yesterday that she will end her talk show after next season. NBC's Savannah Guthrie speaks with DeGeneres Friday about the decision, which comes 10 months after DeGeneres faced accusations of allowing/running a toxic workplace.
WATCH:
Ellen discusses her departure with Oprah Winfrey
The two powerful women television celebrities shared how each came to the decision for their shows to end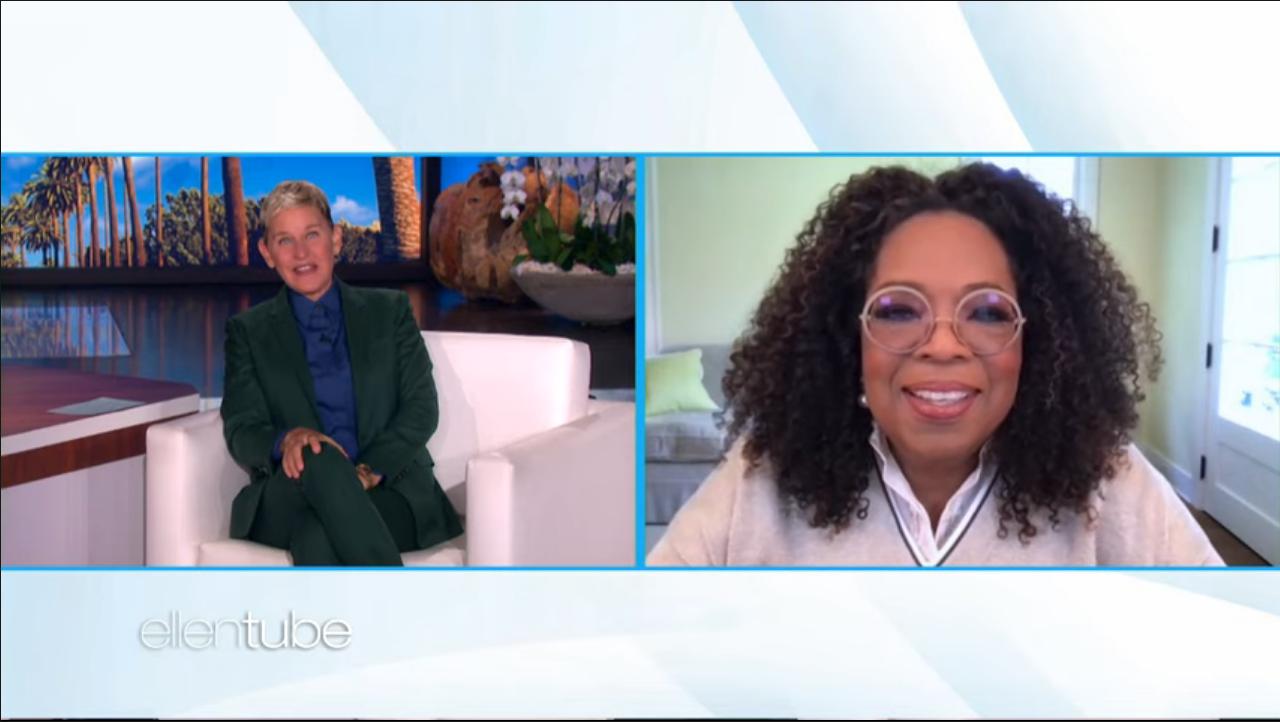 BURBANK – After Ellen DeGeneres announced she would be ending her talk show with Season 19 this week, she had a discussion with invited special guest Oprah Winfrey on Thursday, whose iconic talk show wrapped in 2011 after 25 seasons.
The two powerful women television celebrities shared how each came to the decision for their shows to come to an end, and Winfrey divulged what she misses about her show, and DeGeneres revealed what she will miss about hers.
Winfrey also talked about her new Apple TV+ mental health docuseries "The Me You Can't See," which she co-created and executive produces with the Duke of Sussex, Prince Harry.
WATCH:
Elton John and Years & Years give a fabulous performance at the 2021 Brit Awards
Elton John's & Years & Years' BRIT Awards 2021 song 'It's a Sin' released in support of Elton John AIDS Foundation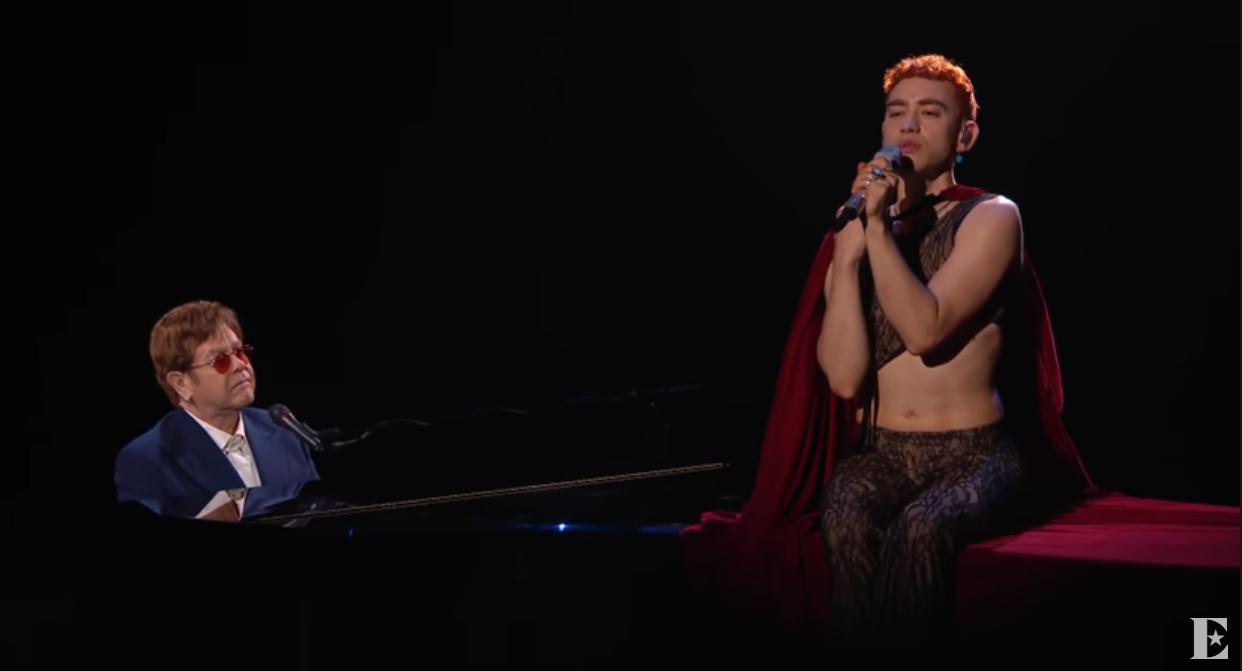 LONDON – In a show stopping performance Tuesday, Sir Elton John and Olly Thornton both who are British musicians, singer-songwriters, actors, and LGBTQ advocates- Thornton performs as Years & Years, rendered their new version of the Pet Shop Boys classic single 'It's a Sin'.
John's and Years & Years' BRIT Awards 2021 performance of the Pet Shop Boys classic single 'It's a Sin' was released in support of the Elton John AIDS Foundation.
WATCH:
LISTEN TO It's a sin HERE: https://EltonJohnYearsandYears.lnk.to…
DONATE TO EJAF HERE: https://donate.eltonjohnaidsfoundatio…