ISIS threatens to attack Turkish LGBTQ organization
Turkish media reports members of Islamic State were planning attack on Turkish LGBTQ organization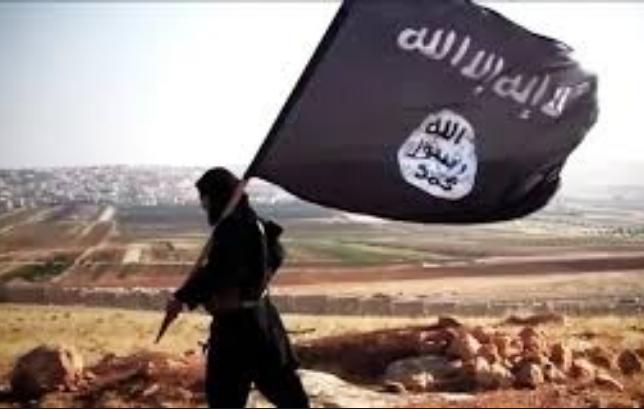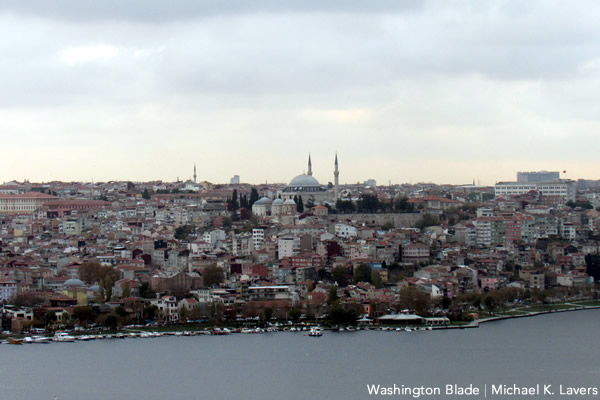 ISTANBUL, Turkey – A Turkish media report indicates members of the so-called Islamic State were planning to attack an LGBTQ organization in the country.
CNN Türk last week reported authorities arrested four ISIS militants in Ankara, the Turkish capital. The media outlet said the militants were preparing to attack the organization, but CNN Türk did not specifically identify which one.
"Police have also found lots of weapons and knives with them, and messages on their phone on how to plan their attack," reported CNN Türk.
CNN Türk reported authorities found videos and pictures of the 2015 shooting inside the offices of the French satirical magazine Charlie Hebdo and other terrorist attacks for which ISIS has claimed responsibility.
'Situation is very concerning for everybody'
ISIS, which previously controlled large swaths of Syria and Iraq, publicly executed men who were accused of committing sodomy.
An LGBTQ activist in Lebanon told the Los Angeles Blade in 2014 that ISIS militants once hanged a transgender woman by her breasts in a suburb of the Syrian capital of Damascus. Reports from Syria also indicated they also decapitated gay people.
ISIS in April 2017 claimed responsibility for an attack on Paris' Champs-Élysées that left Xavier Jugelé, a gay police officer, dead. French authorities a few months later announced they uncovered an ISIS plot against gay nightclubs in Paris.
The gunman who killed 49 people inside the Pulse nightclub in Orlando, Fla., in 2016 pledged his allegiance to ISIS, but there is no evidence that suggests the group directed him to carry out the massacre.
Marsel Gündoğdu of the Social Policy, Gender Identity and Sexual Orientation Studies Association, an Istanbul-based LGBTQ organization, on Saturday noted to the Blade that ISIS has been threatening the LGBTIQ community in Turkey since 2016.
ISIS has used posters and brochures to threaten Kaos GL, another LGBTQ organization.
Gündoğdu said a group of Islamic militants in June "targeted LGBTI+ organizations and Istanbul" and "called for violence and physical raids of the offices of LGBTI+ organizations on Twitter." He said the Social Policy, Gender Identity and Sexual Orientation Studies Association requested police protection.
"LGBTI+ organizations in Ankara and Istanbul have shut down their offices and staff and volunteers can't enter their offices due to these threats," Gündoğdu said. "We don't have experience on how to deal with this kind of threat, it's a bit beyond our capacity and skills, and it enables staff of those organizations work under serious risks and stress. The Turkish government should protect all its citizens from the threats and attacks of terrorist organizations."
"The situation is very concerning for everybody," he added.
White House blocked from ending Title 42
Advocacy groups say policy further endangered LGBTQ+ asylum seekers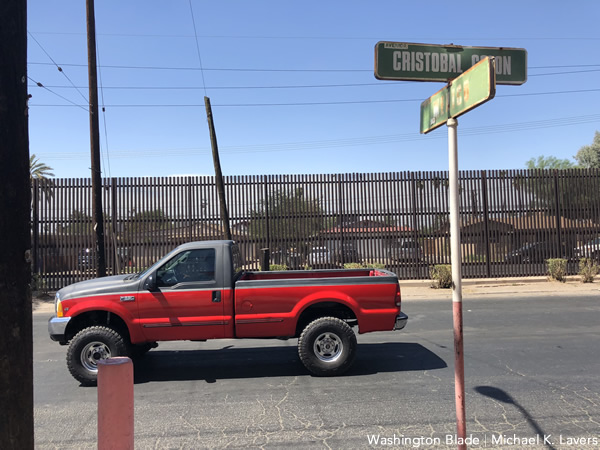 LAFAYETTE, La. — A Centers for Disease Control and Prevention rule that closed the Southern border to most asylum seekers and migrants because of the pandemic was to have ended Monday, but it remains in place after a federal judge blocked the Biden administration's plans to end it.
The White House last month announced it would terminate Title 42, a policy the previous administration implemented in March 2020.
U.S. District Judge Robert Summerhays in Louisiana on May 20 issued a ruling that prevented the Biden administration from terminating the Trump-era policy. White House Press Secretary Karine Jean-Pierre in a statement announced the Justice Department will appeal the decision, while adding the administration "will continue to enforce the CDC's 2020 Title 42 public health authority pending the appeal."
"This means that migrants who attempt to enter the United States unlawfully will be subject to expulsion under Title 42, as well as immigration consequences such as removal under Title 8 (of the U.S. Code)," said Jean-Pierre.
Advocacy groups and members of Congress with whom the Washington Blade has spoken since Title 42 took effect say it continues to place LGBTQ asylum seekers and other vulnerable groups who seek refuge in the U.S. at even more risk.
Oluchi Omeoga, co-director of the Black LGBTQIA+ Migrant Project, last month described Title 42 as a "racist and harmful policy." ORAM (Organization of Refuge, Asylum and Migration) Executive Director Steve Roth said Title 42 "put asylum seekers in harm's way in border towns and prevented them from seeking safety in the United States."
Title 42 was to have ended less than a month after five members of Congress from California visited two LGBTQ+ shelters for asylum seekers in Tijuana.
The Council for Global Equality, which organized the trip, in a tweet after Summerhays issued his ruling described Title 42 as a "catastrophe."
"The Biden administration cannot breathe a sign of relief until it's a matter of the past," said the Council for Global Equality on Saturday. "We remain committed to end Title 42."
#Title42 is a catastrophe — and the Biden administration cannot breathe a sigh of relief until it's a matter of the past. We remain committed to #EndTitle42. https://t.co/9EKJTiJzoV

— The Council for Global Equality (@Global_Equality) May 20, 2022
Newsom urges more aggressive response to ongoing drought
Governor warned if there's not significant reduction in water use this summer, the state could be forced to enact mandatory restrictions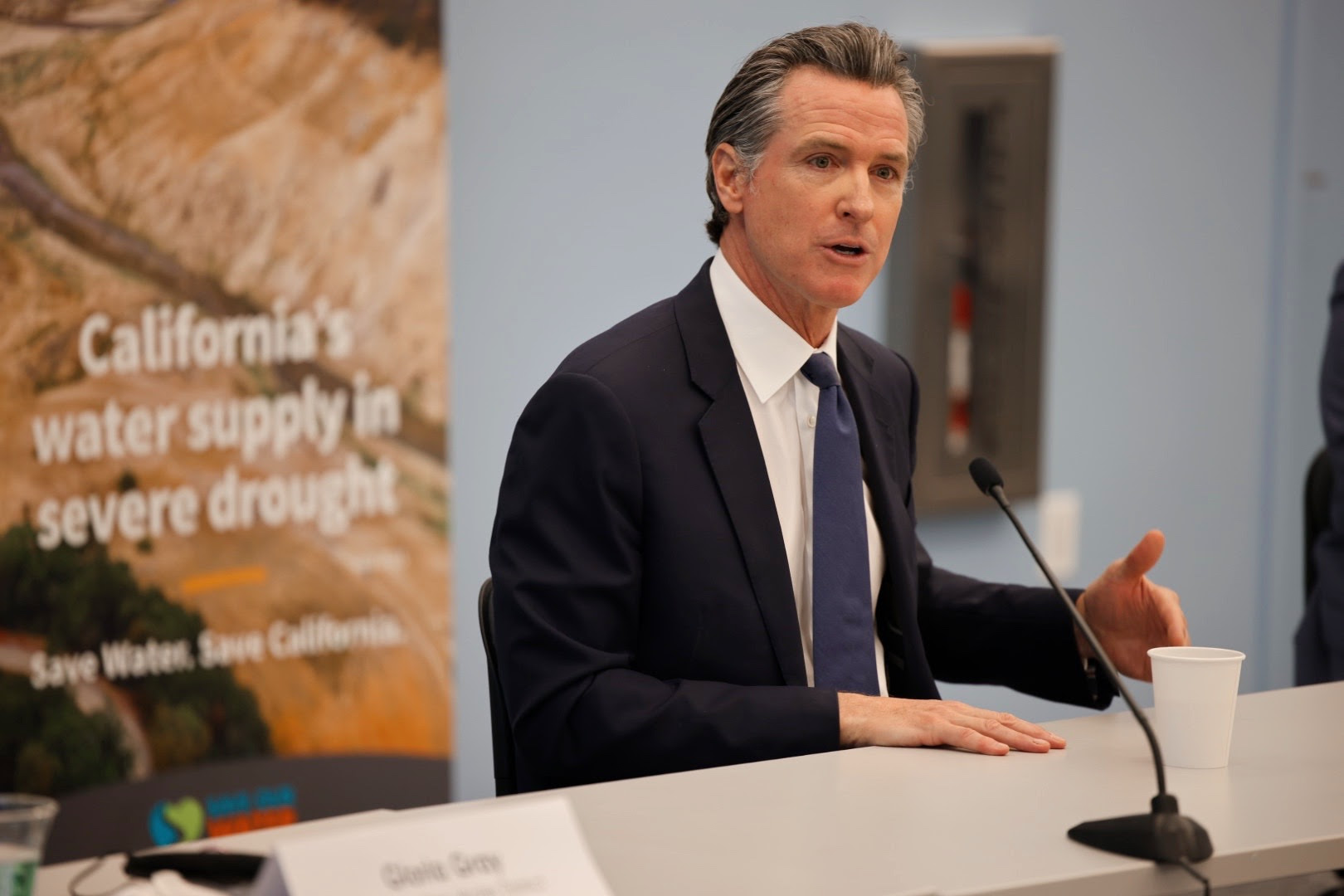 SACRAMENTO – Governor Gavin Newsom convened leaders from the state's largest urban water suppliers on Monday, which cover two thirds of Californians, and water associations imploring them to take more aggressive actions to combat drought and better engage their customers to ensure all Californians are doing their part to save water. 
After the last drought, local water agencies pushed for greater flexibility on water conservation and drought response based on regional needs and water supplies, arguing that tailored local approaches would be more effective than statewide mandates. Governor Newsom has embraced this localized approach, but voiced concerns today given recent conservation levels around the state, and called on water agencies to step up efforts to reduce water use amid extreme drought conditions.
Governor Newsom warned that if this localized approach to conservation does not result in a significant reduction in water use statewide this summer, the state could be forced to enact mandatory restrictions.
The Governor will reconvene these same agencies in the next two months to provide an update on their progress.
"Every water agency across the state needs to take more aggressive actions to communicate about the drought emergency and implement conservation measures," said Governor Gavin Newsom. "Californians made significant changes since the last drought but we have seen an uptick in water use, especially as we enter the summer months. We all have to be more thoughtful about how to make every drop count."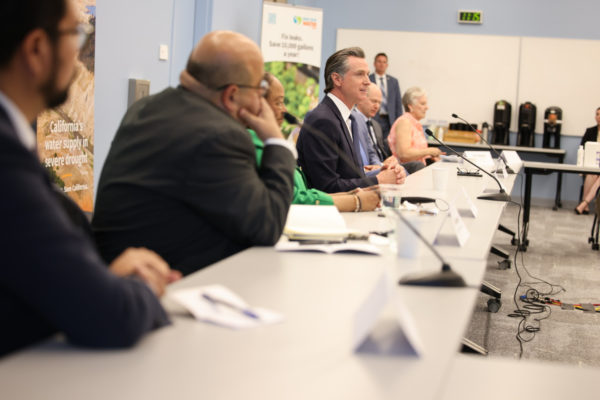 The Governor also called upon local water agencies to submit water use data more frequently and increase transparency in order to more accurately measure whether California is meeting water conservation goals. In addition, the Governor called on local water agencies to increase education and outreach efforts to Californians on the urgency of the crisis.
In July 2021, Governor Newsom called on Californians to voluntarily reduce their water use by 15%. At the end of March 2022 after the state failed to meet its 15% goal, the Governor issued an Executive Order calling on local water agencies to escalate their response to the ongoing drought. Tomorrow, at the Governor's direction, the State Water Resources Control Board will vote on a statewide ban on watering of non-functional turf in the commercial, industrial and institutional sectors as well as regulations requiring local agencies to implement water use restrictions amid the possibility that water supplies may be up to 20% lower due to extreme weather. Currently, local water agencies have implemented restrictions on about half of California's population. If the Board's regulations are approved, every urban area of California will be covered by a local plan to reduce water use.
Banning watering of decorative lawns would save between 156,000 acre-feet and 260,000 acre-feet per year, the equivalent of water used by 780,000 households in a year.
The climate crisis has resulted in the western United States experiencing one of the most extensive and intense droughts on record. January through March were the driest first three months in the state's recorded history, the state's largest reservoirs are currently at half of their historical averages, and the state's snowpack is just 14 percent of average.
The Governor's California Blueprint proposed this year would invest an additional $2 billion for drought response, which includes $100 million in addition to a previous investment of $16 million this fiscal year for a statewide education and communications effort on drought. These investments build on the previous $5.2 billion three-year investment in the state's drought response and water resilience through the California Comeback Plan (2021).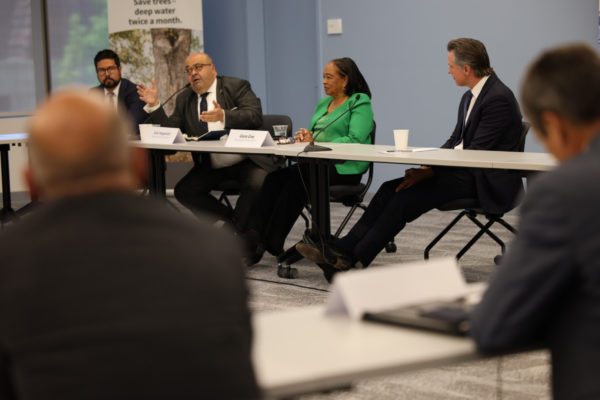 California's master water plan, the Water Resilience Portfolio, is a comprehensive vision to build water resilience containing more than 142 separate detailed actions to be taken by state agencies to ensure that California's water systems can cope with rising temperatures, shrinking snowpacks, rising sea levels and more intense and frequent periods of drought. In March 2021, the Administration released the 2012-2016 Drought Report, which contains lessons learned by state agencies during the last drought.
The state is calling on Californians to take immediate action to avoid a crisis, including:
Limiting outdoor watering – cutting back by even just one day a week can save you up to 20% more water.
Taking shorter showers. Going to a 5 minute shower to save up to 12.5 gallons per shower when using a water-efficient shower head.
Taking showers instead of baths – a bath uses up to 2.5 times the amount of water as a shower.
Using a broom instead of a hose to clean outdoor areas to save 6 gallons of water every minute.
Washing full loads of clothes to save 15-45 gallons of water per load.
More water saving tips can be found at www.saveourwater.com. For the latest on drought, please visit drought.ca.gov.
Poll: Parents split on teaching LGBTQ+ subject materials in classrooms
Half of all Americans said they are comfortable learning children are being taught lessons on LGBTQ history at school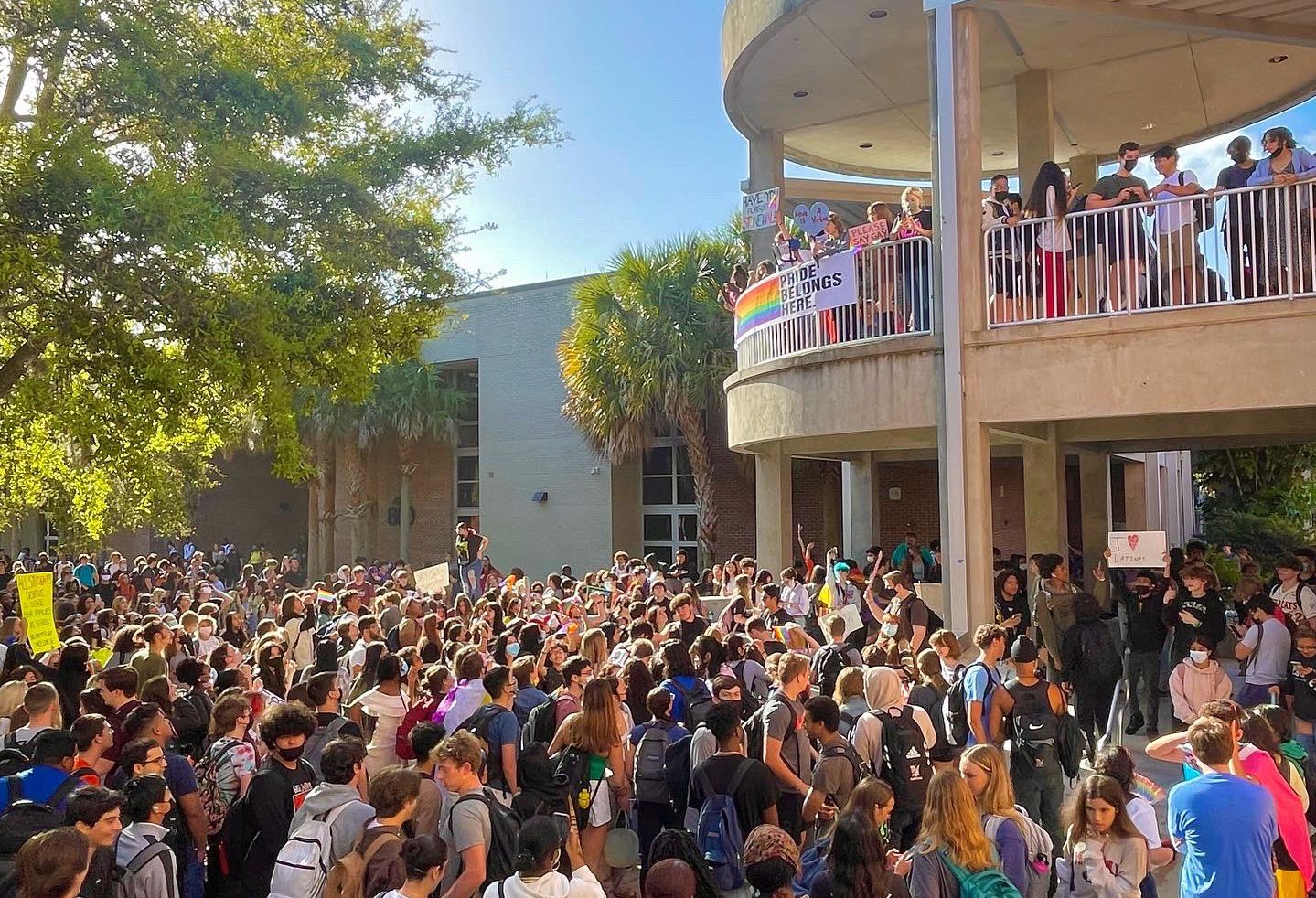 WASHINGTON – A new poll released on Monday by Morning Consult an online survey research technology firm showed that there is a fairly even split among American parents over the teaching or discussion of sexual orientation and gender identity in K-12 classrooms.
The polling revealed that parents who politically identify from both Republican and Democratic parties are become more comfortable with increasing LGBTQ prominence in everyday life. These factors coming as Republican state lawmakers claim 'parental rights' as the justification for a litany of anti-LGBTQ+ legislation in the past three years that they have pushed including multiple 'Don't Say Gay' laws in state houses across the country, the Florida law becoming a lightening rod in political discourse.
Key Findings:
Where Americans stand on LGBTQ in the classroom
American parents or guardians of children 18 years old or younger are essentially split over the teaching or discussion of sexual orientation and gender identity in K-12 classrooms: 41% support it and 44% are opposed. Parents are slightly more likely to support (44%) than oppose (40%) instruction about the LGBTQ civil rights movement.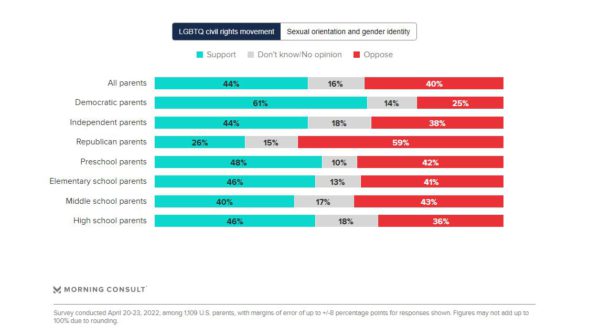 According to Morning Consult, there are only small differences between parents of younger pupils and of high schoolers, but stark partisan divides are evident: Roughly 3 in 5 Democratic parents nationwide support discussion of sexual orientation and gender identity, while nearly as many Republican parents and almost half of independent parents oppose it.
Annise Parker, president and CEO of the pro-LGBTQ Victory Fund, told Morning Consult that schools have often marked the frontlines of the culture wars, and this time, proponents of legislation like Florida's have been especially able to wedge Americans' still-mixed views about rights for transgender people.
"One of the reasons we've made such great progress over the years in terms of how the public perceives people who are gay and lesbian is because of proximity — knowledge of people coming out individually. The transgender issue is still unknown for a lot of folks," she said. "For an issue that it took some education for my own community to come to grips with, we shouldn't be surprised it's much harder for the broader society."
The poll also examined the influences that teachers have over students in discussions of sexual orientation and gender identity noting while most Americans — including 82% of Republican parents — trust teachers to "act in good faith, do their jobs fairly and prepare their students for the world," the GOP's focus on LGBTQ topics in the classroom could capitalize on declining trust in the public education system, especially among Republicans, who are more likely than the broader population to believe classroom instructors have influence on children's values and their sexuality and gender identity.
Republicans are aligned with much of their base in the view that LGBTQ discussion is inappropriate for the educational system. But some have gone even further and accused those who believe teachers should be able to discuss such matters in the classroom of being "groomers," a term used to refer to people who lure children for sexual abuse.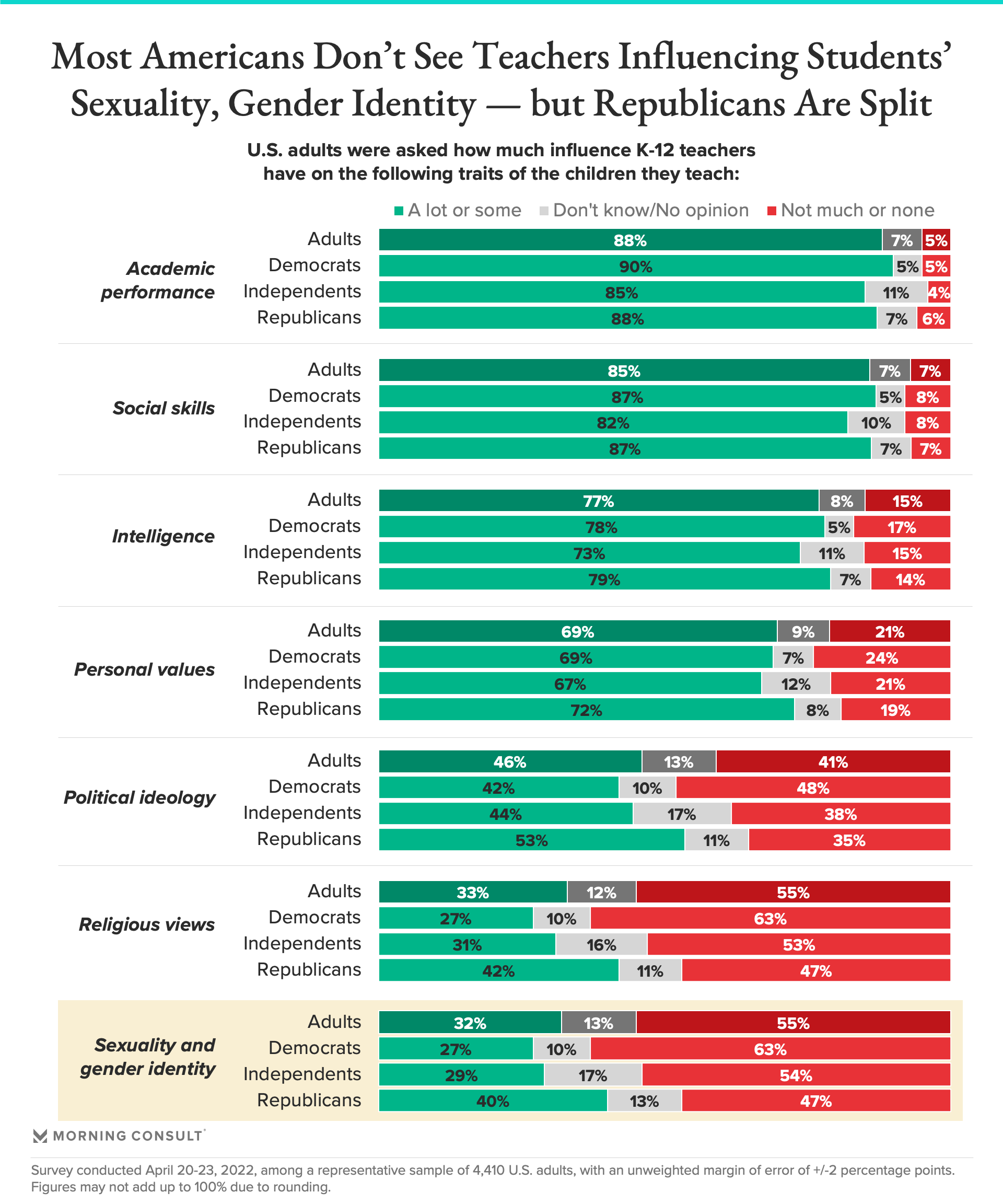 The poll asked about faculty who identify as LGBTQ+: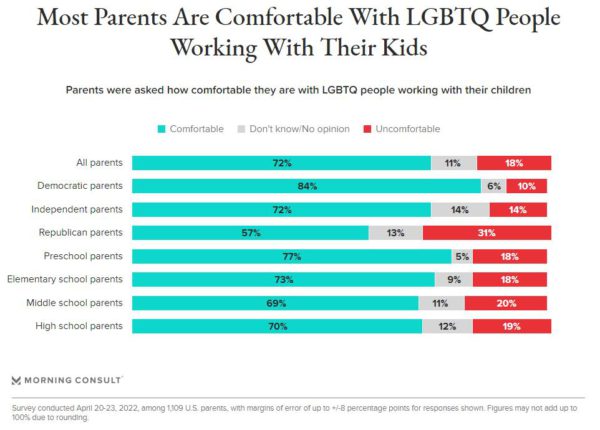 Vast majorities of parents who are Democrats or independents said they are comfortable with LGBTQ people interacting with their kids, while nearly 3 in 5 Republican parents agreed. Roughly 3 in 10 Republican parents said they do not personally know or associate with an LGBTQ person. Those parents were more likely to say they are uncomfortable having an LGBTQ person interact with their children than the roughly two-thirds who do, 44% to 25%.
Americans' increasing comfort with the LGBTQ community
Most Americans, including Republicans generally and the parents among them, have become more comfortable with the LGBTQ community over the past three years, according to Morning Consult surveys.
When it comes to educational instruction, about a third of Republican parents (32%) said they are comfortable with LGBTQ history lessons in their child's classroom, more than twice the share who said so in May 2019, while the share who said they were uncomfortable with it fell, from 77% to 55%.
On the question of teaching LGBTQ+ history to students the split was nearly even: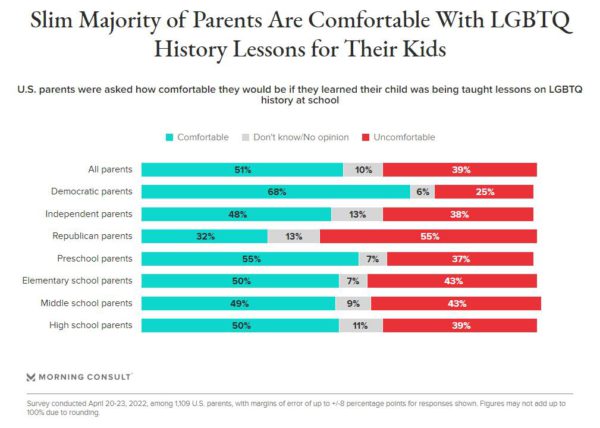 As for the broader population, half of all Americans said they are comfortable learning children are being taught lessons on LGBTQ history at school, compared to roughly 2 in 5 who said it makes them uncomfortable. Both figures were similar to the shares measured in 2019, but comfort has increased with regard to other aspects of queer life, including seeing a child being raised by a same-sex couple, being invited to a same-sex wedding or being represented by a person who is LGBTQ in Congress.
The final question dealt with how Americans are increasingly comfortable with LGBTQ association: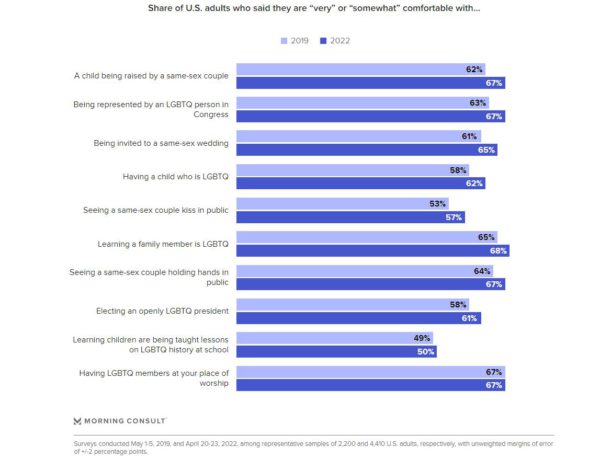 The entire Morning Consult Poll is here: (Link)